Simple Bridal Makeup Styles Trending This Wedding Season
From a bold lip to metallic eyes, here are the biggest simple bridal makeup trends of the season. Get inspired to find your very own bridal look!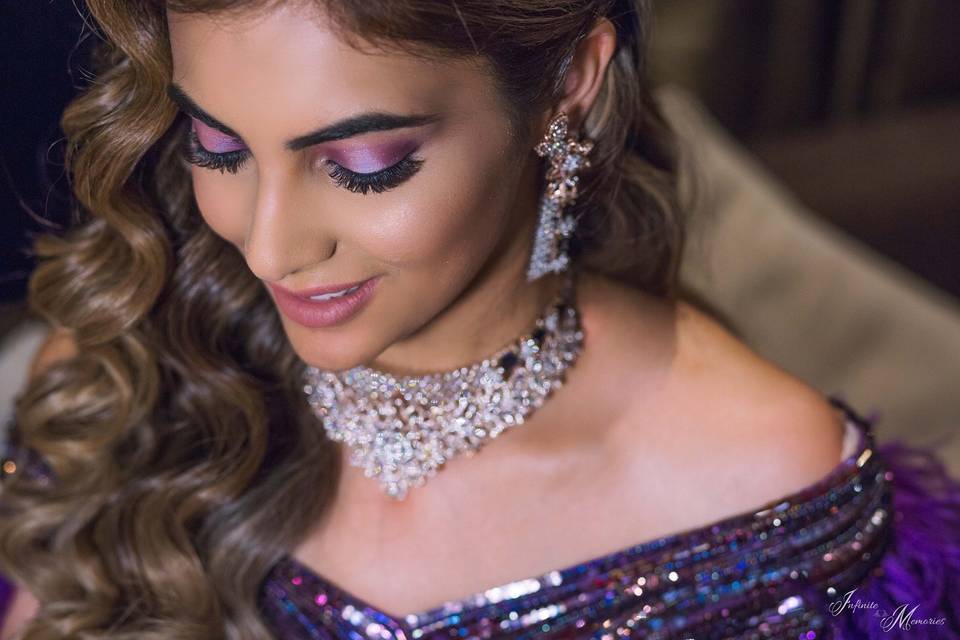 With wedding bells around the corner, it's time to start planning your look for the big day. There are so many decisions to be made from your outfit to the accessories and your hair. But one of the most important elements of your bridal look is the makeup since all eyes (and cameras) will be on you. You can either go all out with a 3D effect or take the all-natural route.
It all comes down to the theme of your attire and what you feel most comfortable in. If you consider yourself a minimalist bride, we've curated a list of simple bridal makeup looks so you can get some inspiration for the wedding!
Glitter Eyeshadow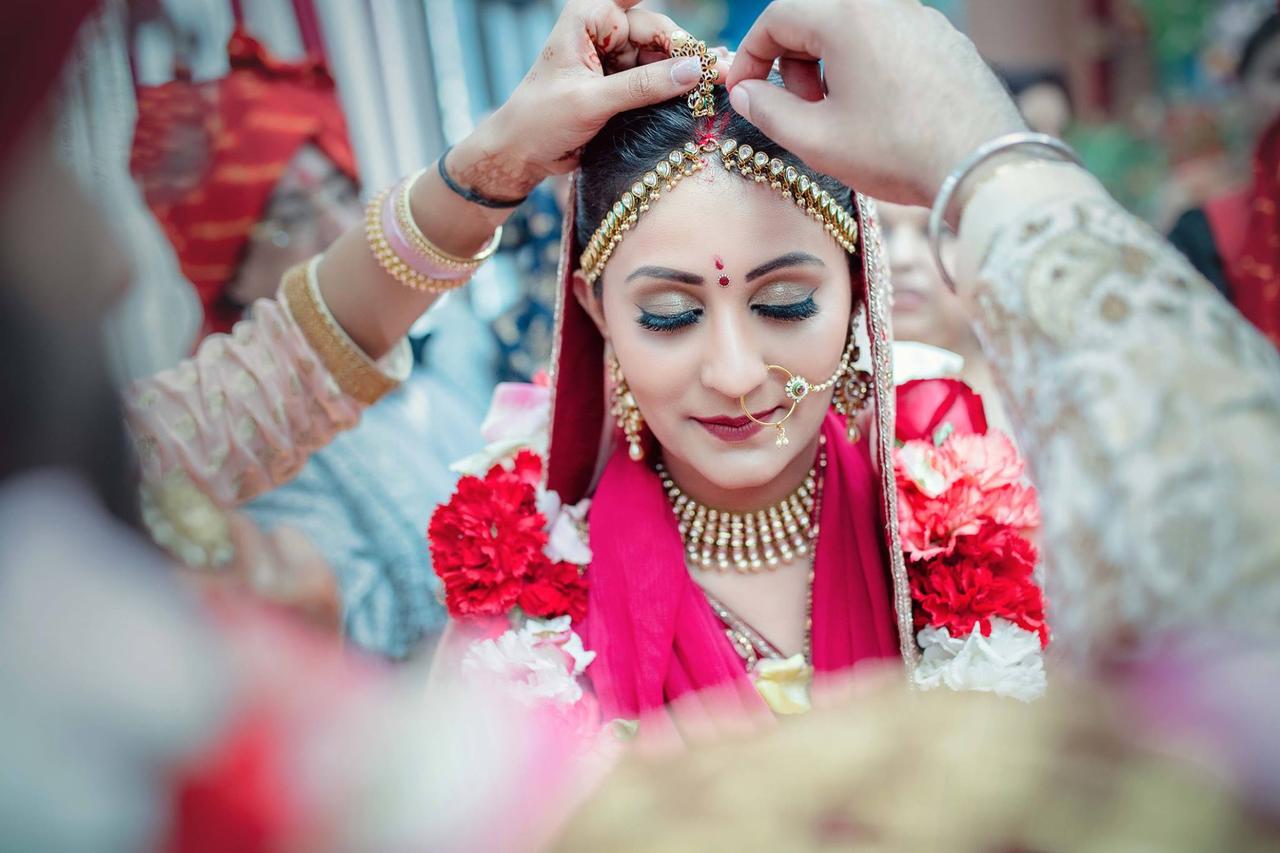 If you are having a winter wedding, opt for a look that adds some sparkle and shine to your outfit. A great way to do this is with metallic eye-shadow to make your eyes pop while keeping the rest of your makeup Au Naturale. This bride is wearing some gold glitter eyeshadow that applied across the lid.
Pro tip: You can always even use your finger to contour and crease the glitter. To add some depth to this look, a winged-line is drawn across the eyelids and enhanced with some curvy lashes. A few coats of mascara adds the finishing touch to this simple bridal makeup look.
Simple And Elegant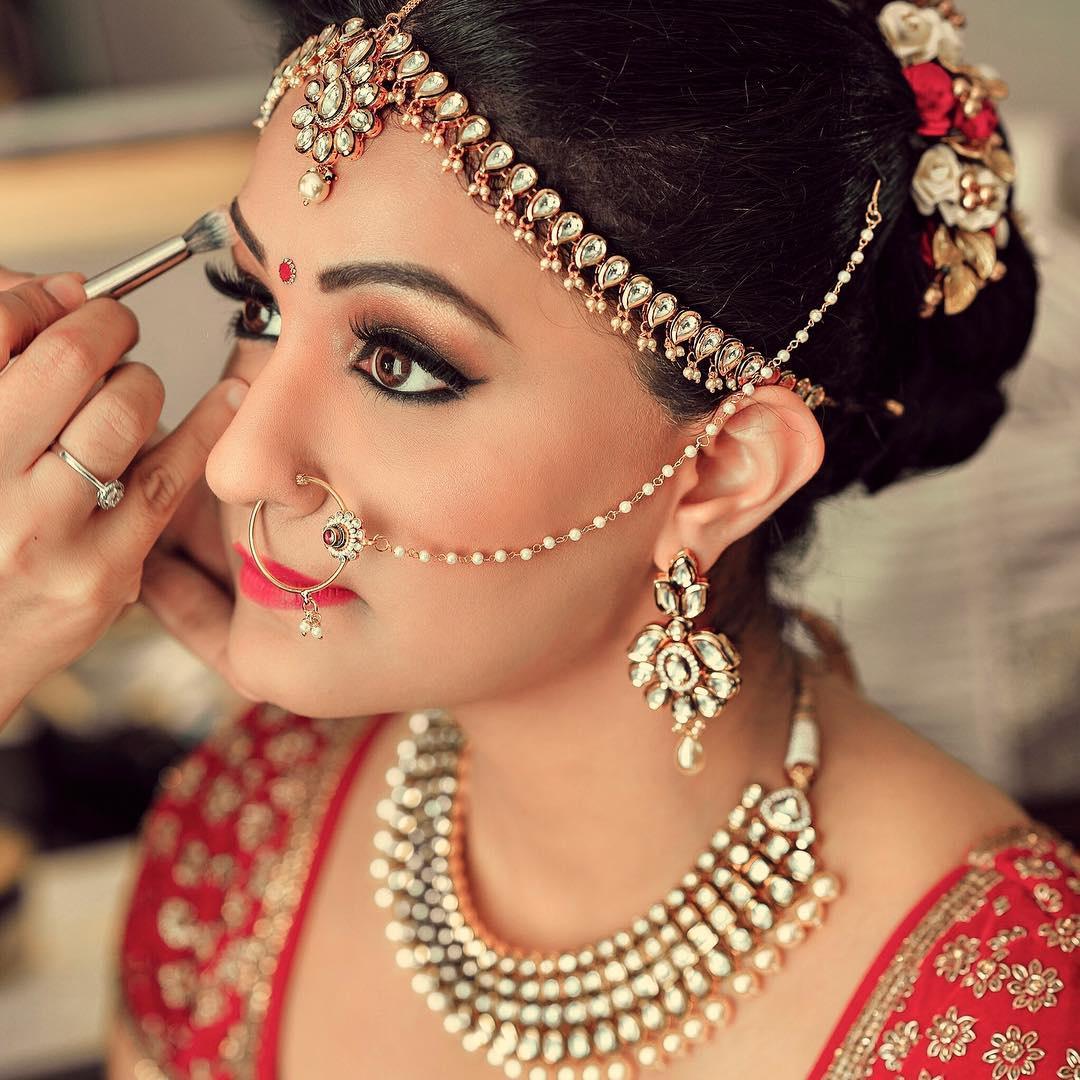 For brides that don't like to go overboard with their bridal lehenga, a simple bridal makeup look that lets your natural beauty shine through is a perfect choice. The best way to master natural makeup is to prep your skin with a good primer. If your makeup has a good base, it helps the product blend with your skin and stays through the night.
Once this is done, add some foundation and concealer and top it off with a bronzer to give your face some dimension. Highlight your eyes with some black liner and an eye-shadow of your choice. This look is easy-to-do and totally stunning!
Dewy Look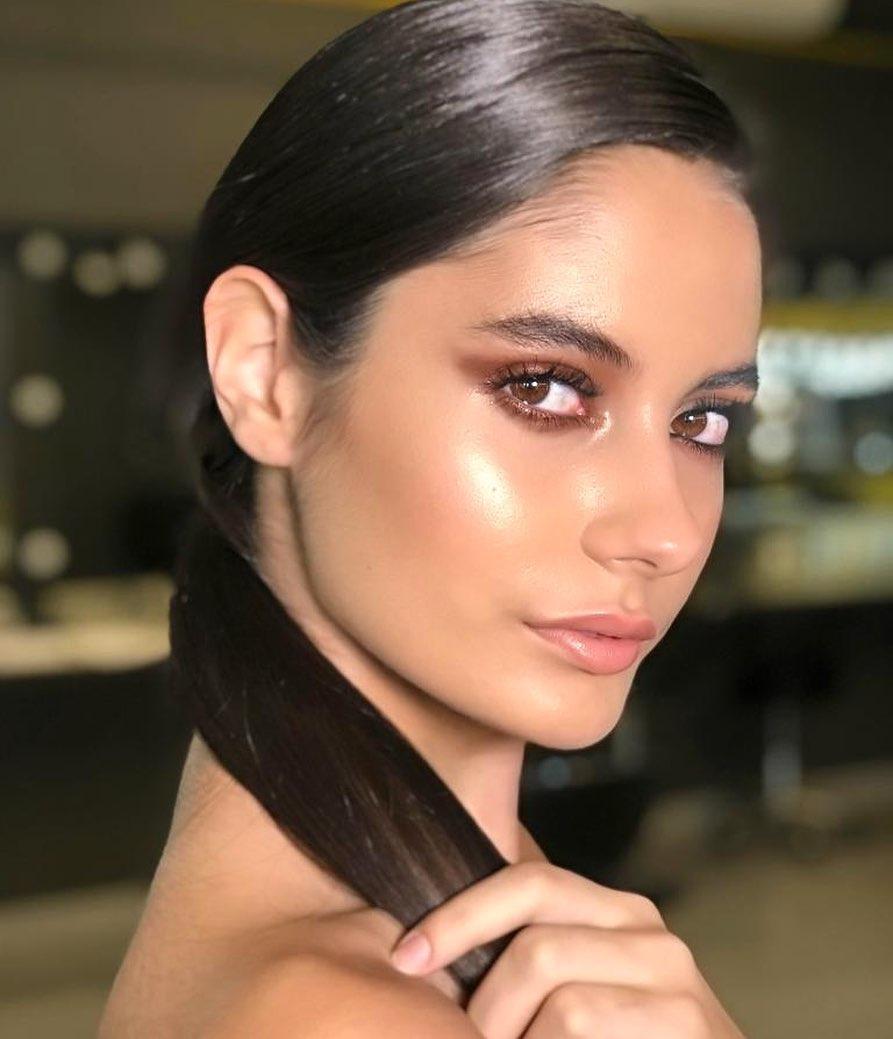 Image Courtesy: Daniel Bauer Instagram
One of the biggest simple bridal makeup trends this season is a Dewy makeup look. This ethereal look can make you look super fresh and highlight the natural tones in your skin. To get this ethereal makeup look, begin by slathering on some moisturiser and primer.
Next, apply some concealer and foundation suitable for your skin but make sure you don't add products that will dry your skin out. You need to top this with some shimmer that will help you shine like a goddess in the moonlight. You can either opt for a glitter stick or some highlighter to get that cool platinum complexion.
Winged Liner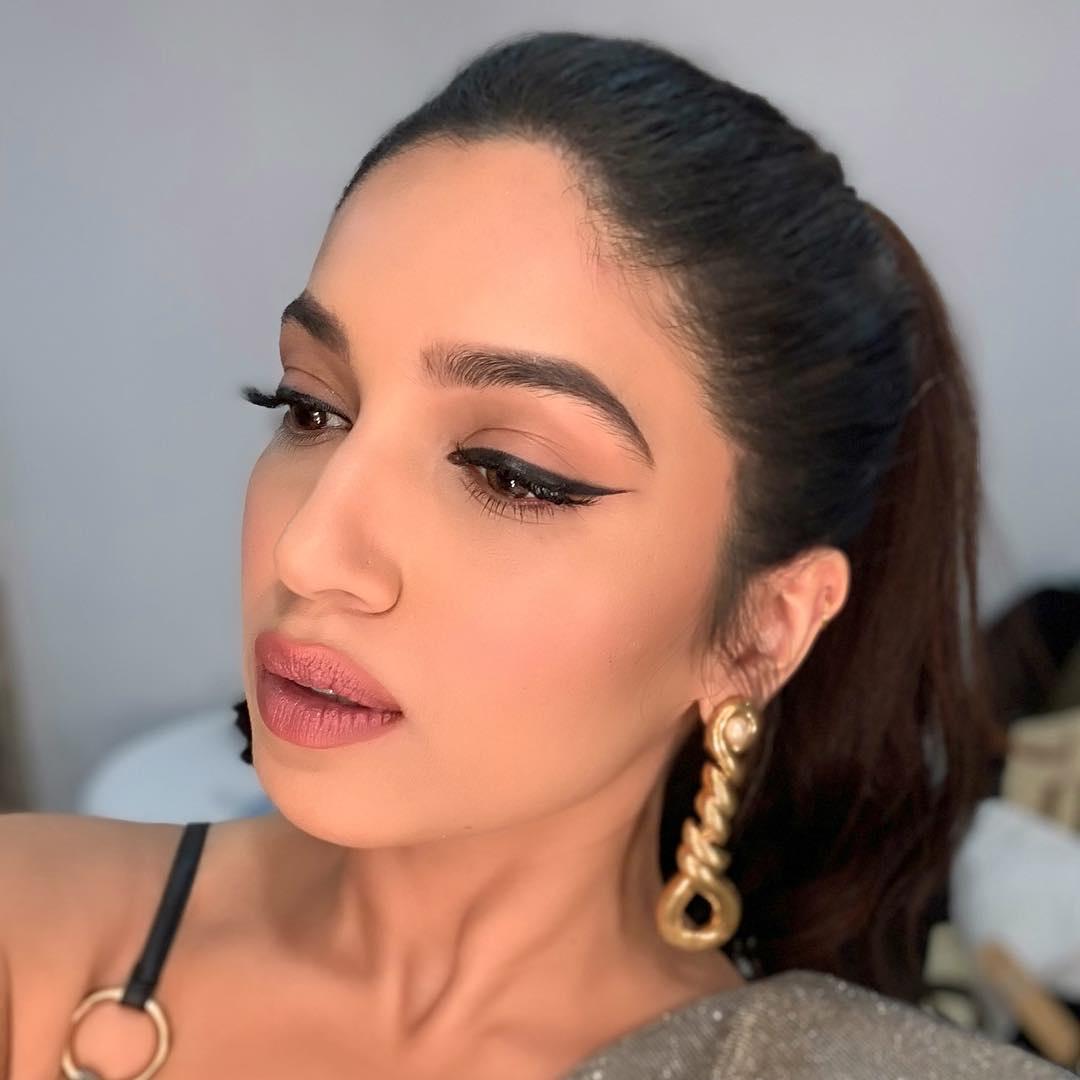 Image Courtesy: Daniel Bauer Instagram
There's no doubt that all eyes will be on you on the big day so a great way to make a statement with your makeup without going too overboard is with some winged eyeliner. The great thing about eye-makeup is that it can be done-up in various ways to suit your style aesthetic.
Likewise, you can extend your winged liner to various lengths depending on how dramatic you want them to be. You can amp up this simple bridal makeup with some glitter eyeshadow or keep it minimal with a nude shade. Either way, winged eyeliner can accentuate the beauty of your eyes.
Classy Contour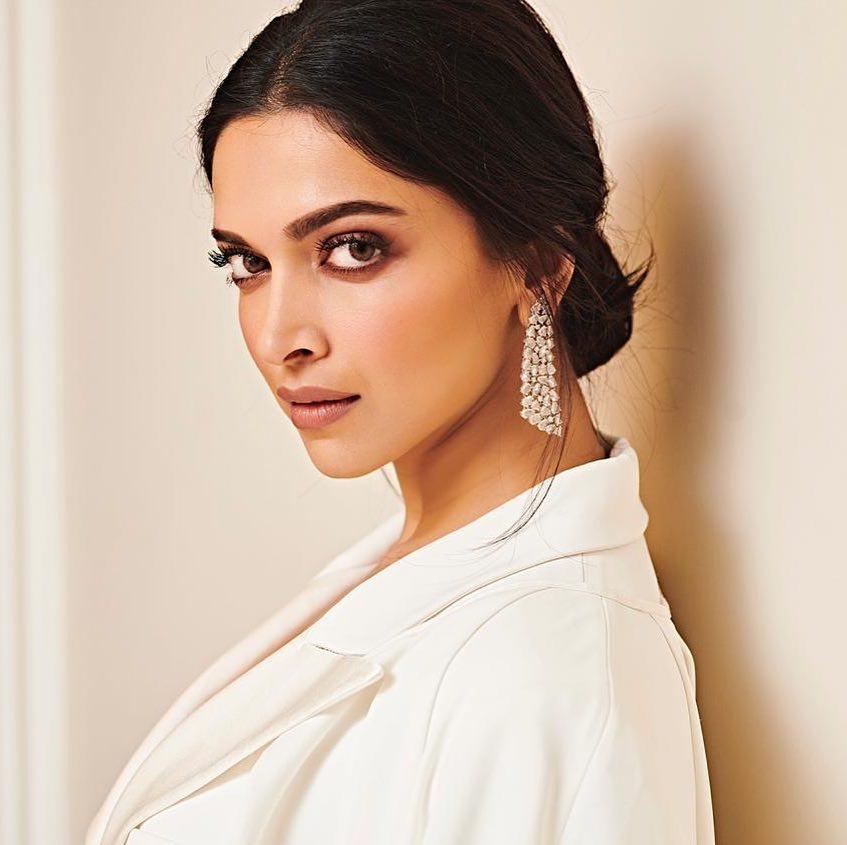 Image Courtesy: Daniel Bauer Instagram
A classic contour has the ability to give your face a lot of definition without adding too many products to your face. However, there's a fine line between using a bronzer to accentuate your cheekbones or making your complexion look several shades darker. The trick is to match the base foundation to your skin tone and then use your contour palette to highlight different parts of your face.
Deepika Padukone looks stunning in this simple bridal makeup. A darker contour shade has been used to enhance the cheekbones and forehead. This is accompanied by a smoky-eye look with dark eye-liner and mauve lipstick. Tone down the drama in your bridal makeup with this elegant contour.
Pink Pastels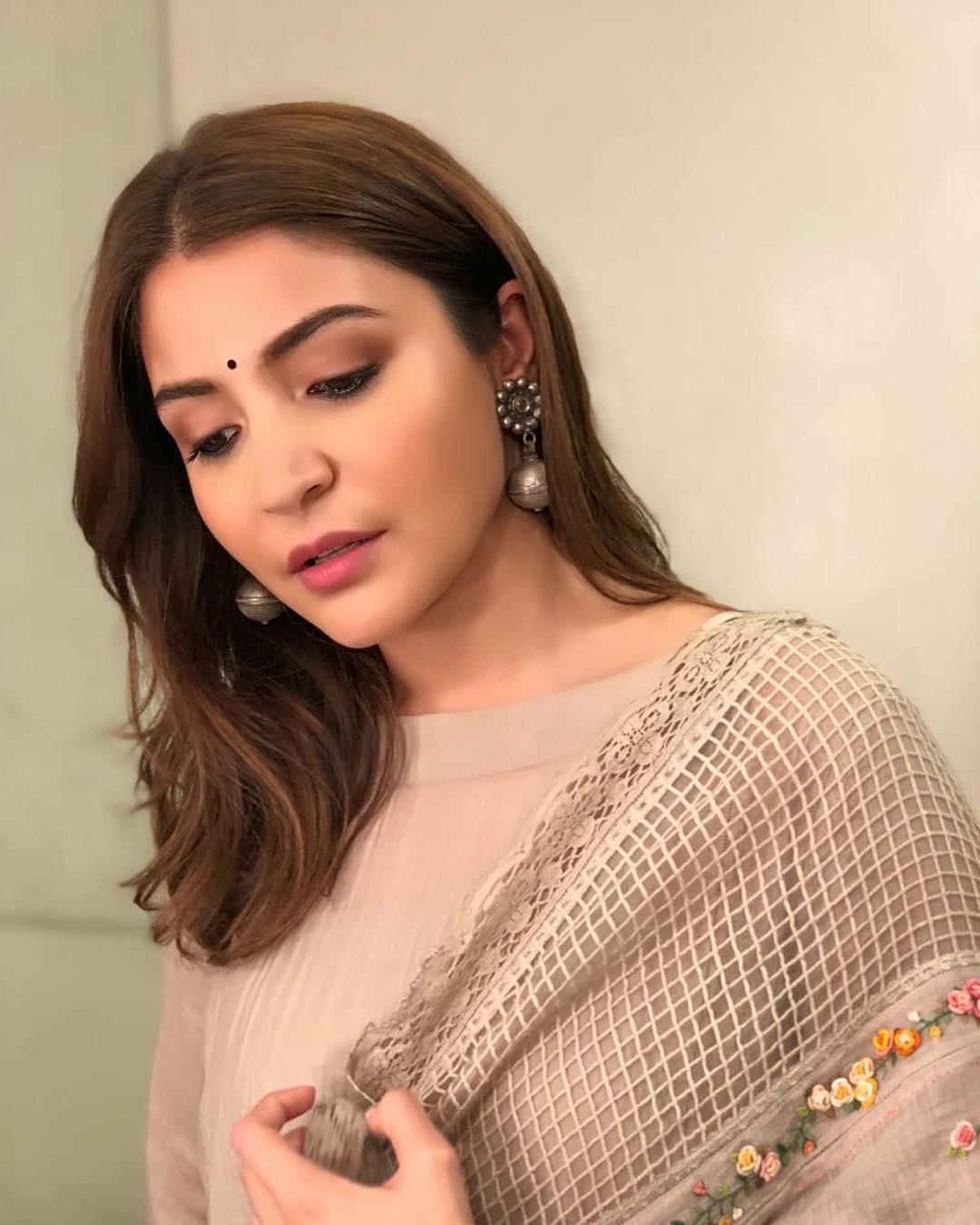 Image Courtesy: Daniel Bauer Instagram
The makeup palette for fall brides largely consists of colours in the maroon and orange spectrum. The best way to incorporate the season into your simple bridal makeup is with a soft bronze smoky-eye look. They say the eyes are the windows to the soul so give them extra attention when doing your makeup.
Anushka Sharma is rocking this mauve eye-shadow that has a subtle tone but still make her eyes pop. This neutral tone of this shade allows you to rock a bold lip or stick to a soft nude lip like Anushka. This eye-shadow amps up your glamour quotient while looking totally effortless!
A Bold Lip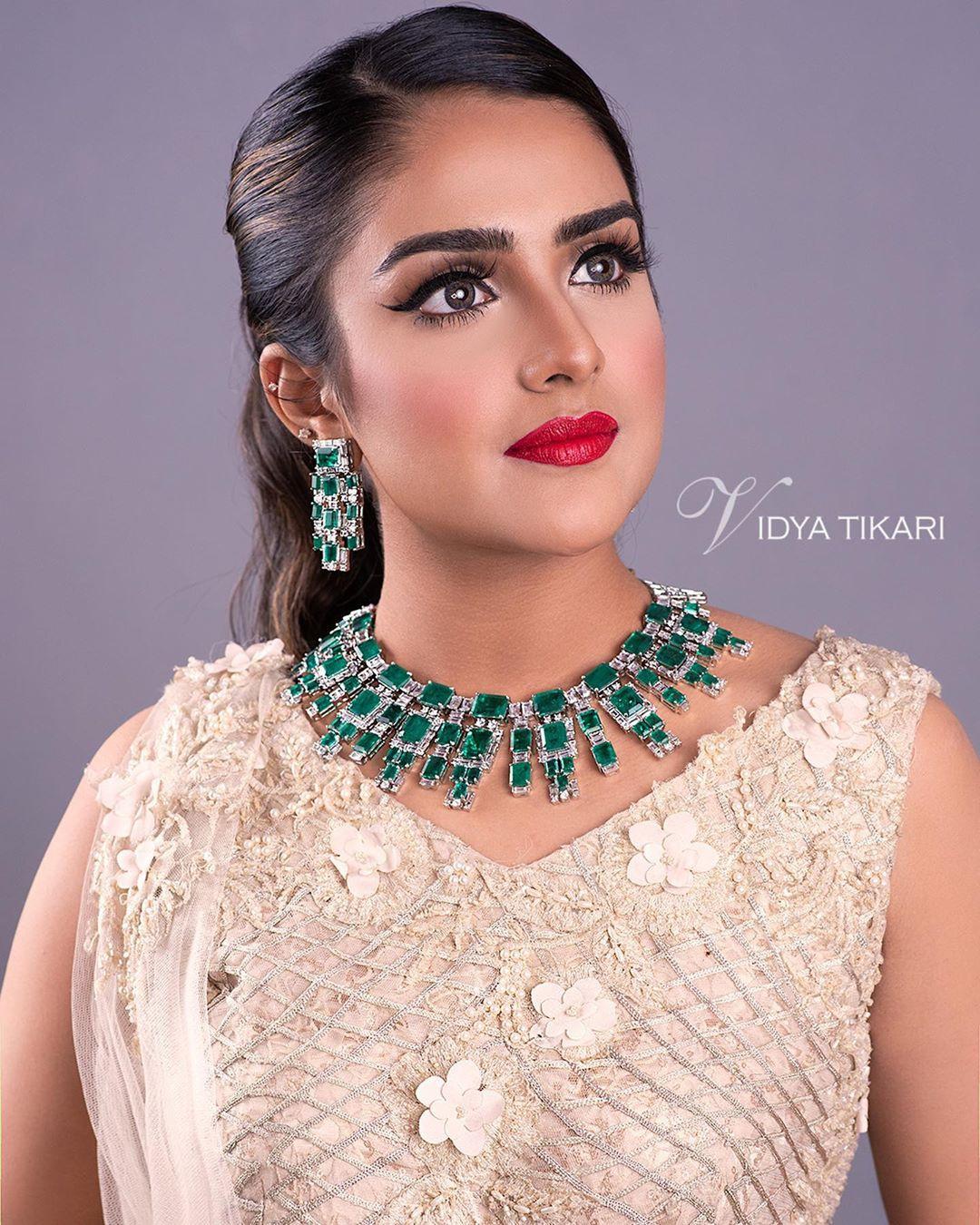 Image Courtesy: Vidya Tikari Instagram
For brides who love that vintage glamour, this simple bridal makeup is just what you need for the wedding festivities. Classic makeup trends are all about that bold lip which remains the focal point of this makeup look. The bride has opted for a deep bronzed look that gives her face definition and highlighted her cheekbones with a soft pink blush.
The highlight of this makeup look lies in the bold red lip that makes the makeup pop. Make sure to add some lip-liner to make your lips look fuller. This is enhanced with a winged liner to the eyes, some gold eye-shadow and a swipe of mascara.
A pretty dress and gorgeous accessories can add that glam factor to your bridal look but one more element you need in your bridal arsenal is stunning makeup. While you may want to go all out on your makeup on the main wedding day, the events preceding this call for a more simple bridal makeup look. All you need are the right shades of lipsticks, a few colourful eye-shadows and a contour palette to get that effortless makeup look. We hope this list of makeup trends can help you get that perfect bridal makeup!
Love these simple bridal makeup looks? Get in touch with our bridal makeup vendors to help bring your ideas to life!