These 7 Latest Bridal Makeup Trends Will Light Up Every New Bride
From heavy khol to the no-makeup look, get all the latest bridal makeup trends that are in vogue this wedding season, in one place.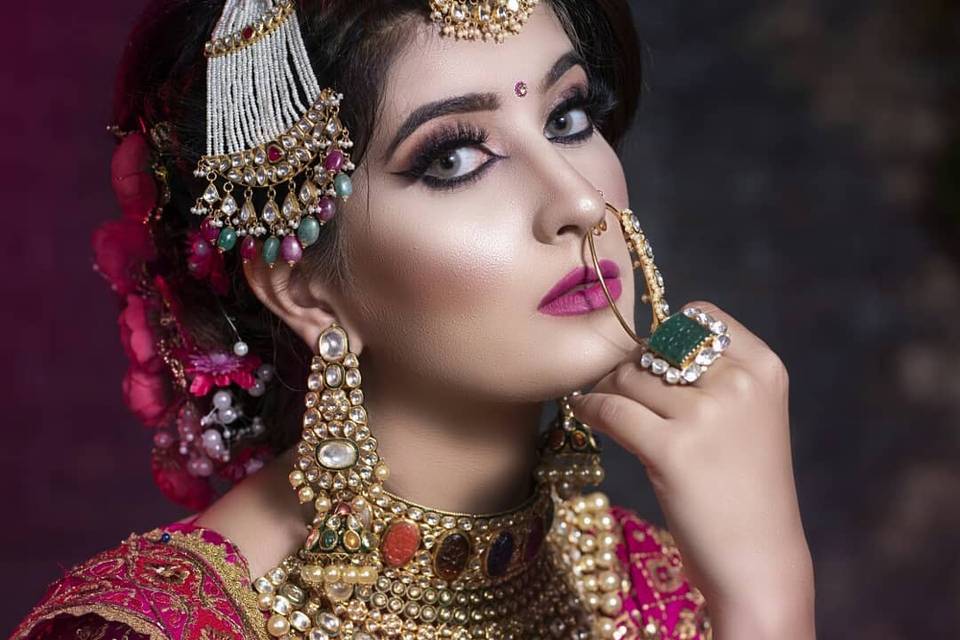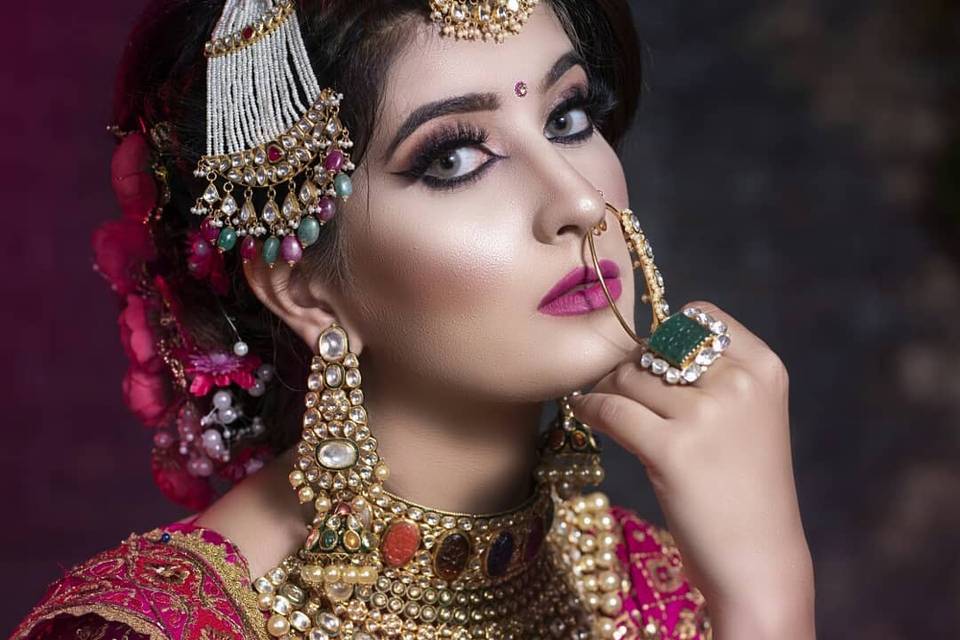 Image courtesy: Reek Photography
A bride deserves to look her best on her wedding day. And bridal makeup is one of the most important factors in this endeavour. Makeup styles differ massively depending on various factors including, but not limited to, the time of the wedding. In this piece, we try to explore the latest bridal makeup trends that you can incorporate into your own bridal makeup look.
The Equation - What Determines Latest Bridal Makeup
Three things remain fundamental when it comes to identifying the latest bridal makeup trends - occasion, timing and concept.
For daytime weddings, the latest bridal makeup trend is leaning more towards a lighter, subtler look with pastel colours being in the forefront. For evening weddings, several issues, including the lack of natural light and abundance of camera flashes, determine a bride's final look. Like clothes, shoes, wedding décor, photography styles, and everything else related to weddings, latest bridal makeup trends also evolve with time.
To help you decide what's best for you, we're here to arm you with more information on the latest makeup trends of this wedding season.
1. Soft eyeshadow tones accentuated by dark kohl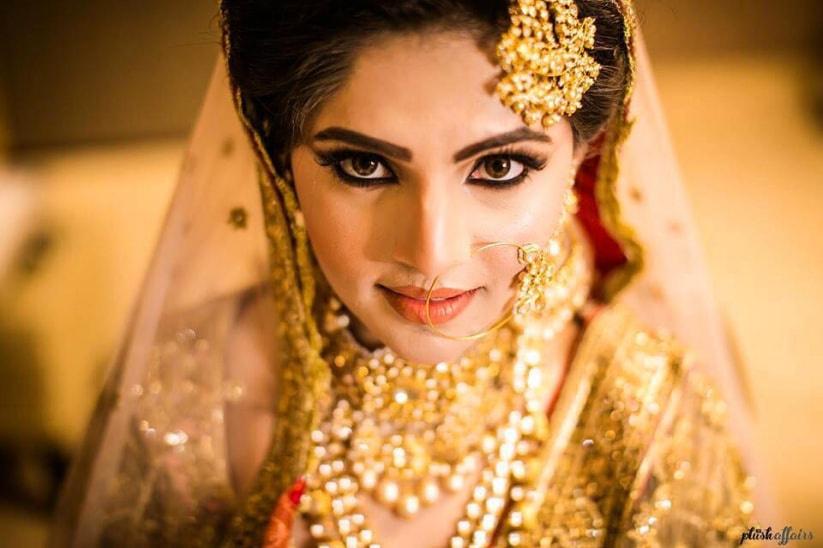 Perfect for brides who want to play up their eyes, this look has quite a striking impact. Follow the expert makeup tip of using soft eyeshadow tones ensure that the eyes don't look like they're drowning in colour and the dark kohl lining the eyes makes up for the subtlety of the colours.
However, if you do a dark eyeshadow with this look, you run the risk of hiding your eyes under all that colour. Paired with subtle colour on the lips, this Indian makeup look is quite popular with brides who want to look like themselves on their wedding day.
2. Easy on the contouring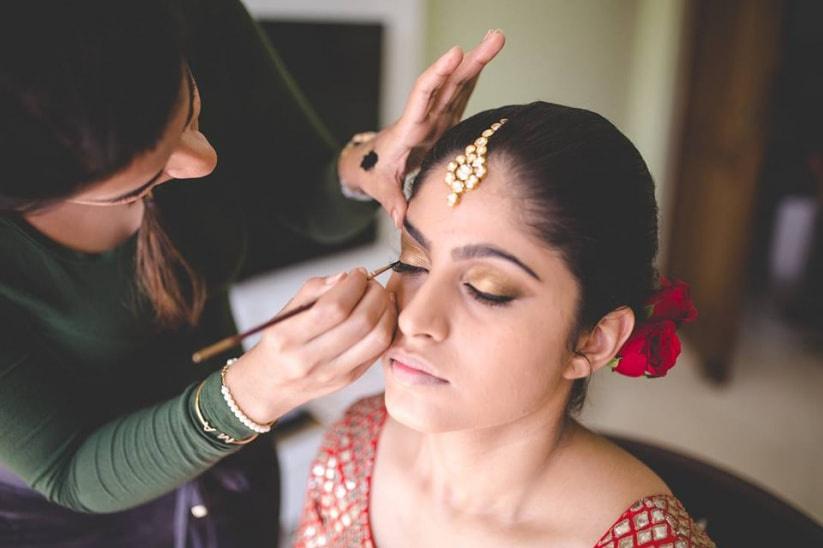 Latest bridal makeup trends across the world have evolved beyond contouring, so why shouldn't you? Contouring is not an easy task and can go wrong easily. And no bride wants that stress on her wedding day.
According to the latest bridal makeup trends, several makeup artists are now opting for methods that are not as stark as contouring and can still play up your best features. Think highlights, glow sticks and subtle drama please.
3. Show-off that red pout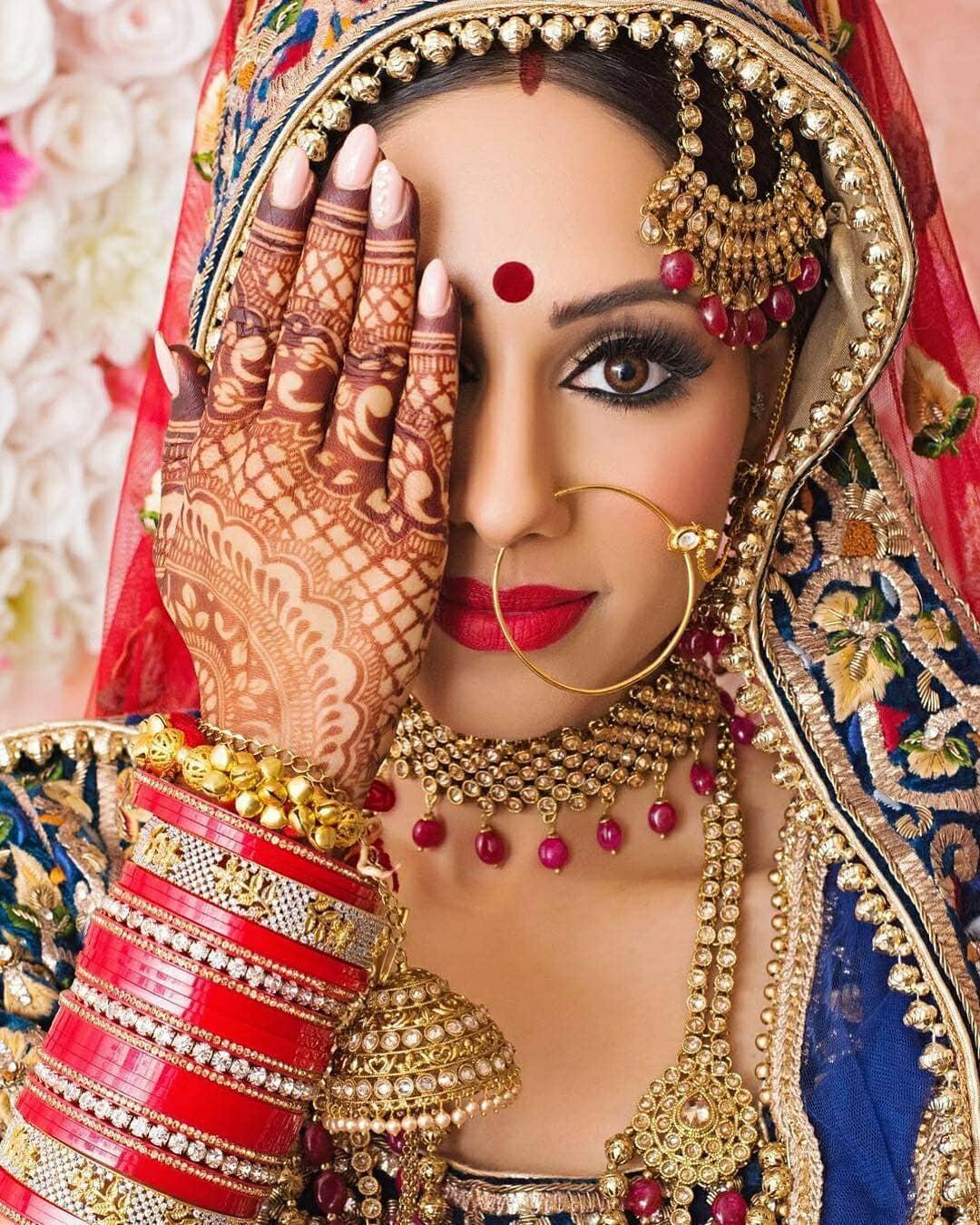 Image courtesy: Spring Fling Henna Conference
Gorgeous red lips will never go out of style and so, will always remain among the latest bridal makeup trends. Not only does it brighten up a plain look, but it can also lift your mood instantly. Red lips, paired with contrasting outfit colours, are the way to go this season for brides who want a bold look.
Don't worry if your designer bridal lehenga is blue, green, pink, or any other colour, red lips will always go with it. In fact, with a dark red lip, you don't even need to do too much anywhere else on your face.
For brides wearing the Bengali or Kerala wedding sarees, they bring beautiful contrast to the ensemble and thus are an essential part of the Bengali bridal makeup and South Indian bridal makeup.
4. The extra pink blush is out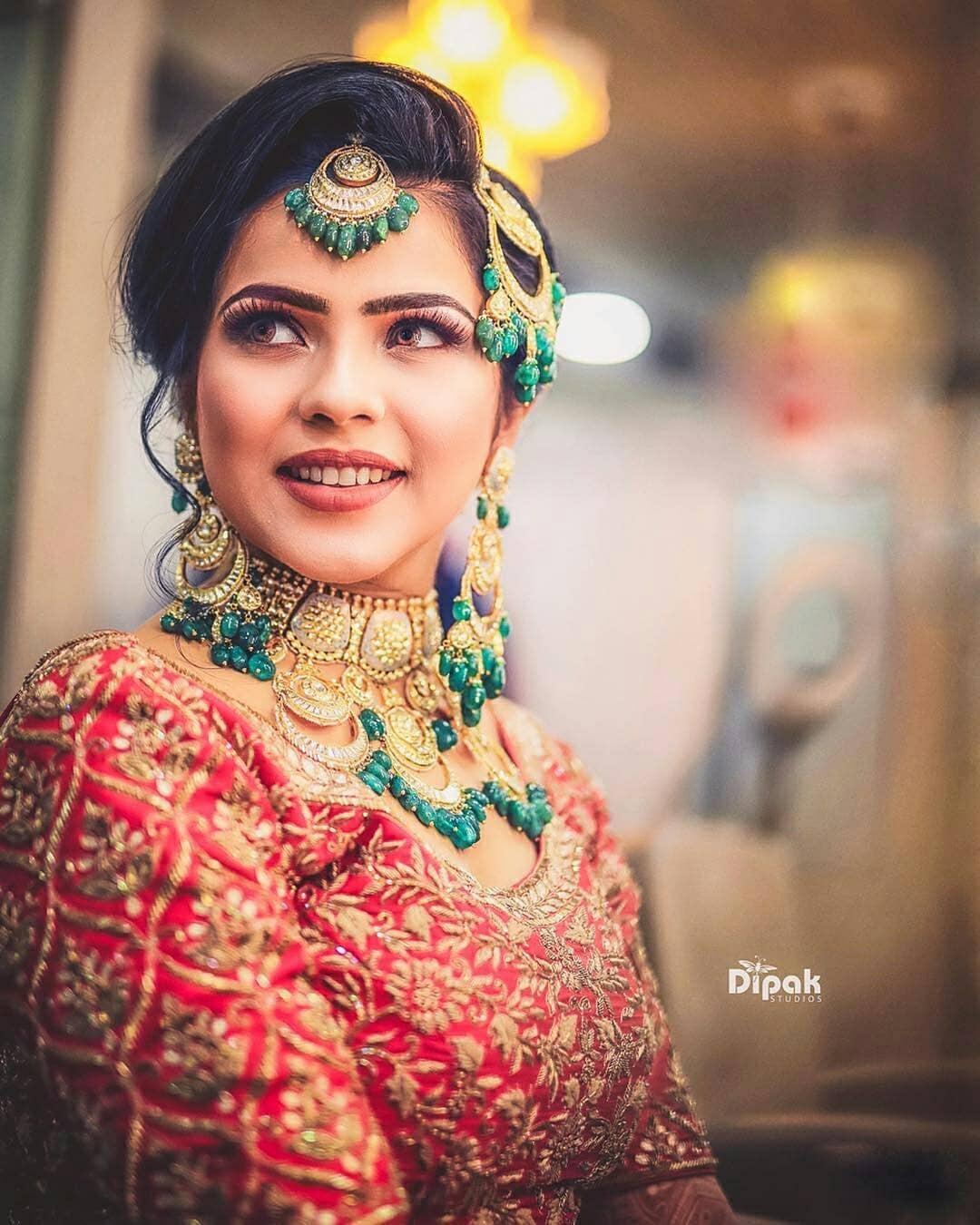 Remember how the standard for all kinds of makeup used to be the pink cheek? Skin tones didn't matter, as long as the cheek was bright pink. Thankfully, those days of extra pink, or even orange, cheeks are over now.
Now, more and more makeup artists are highlighting cheekbones without resorting to bright colours. And we couldn't be happier about these latest bridal makeup trends. Brides don't even have to worry about leaving pink smears on their guests' cheeks when they hug them. You will find a lot of bridal photos with women flaunting this look.
5. The no makeup look!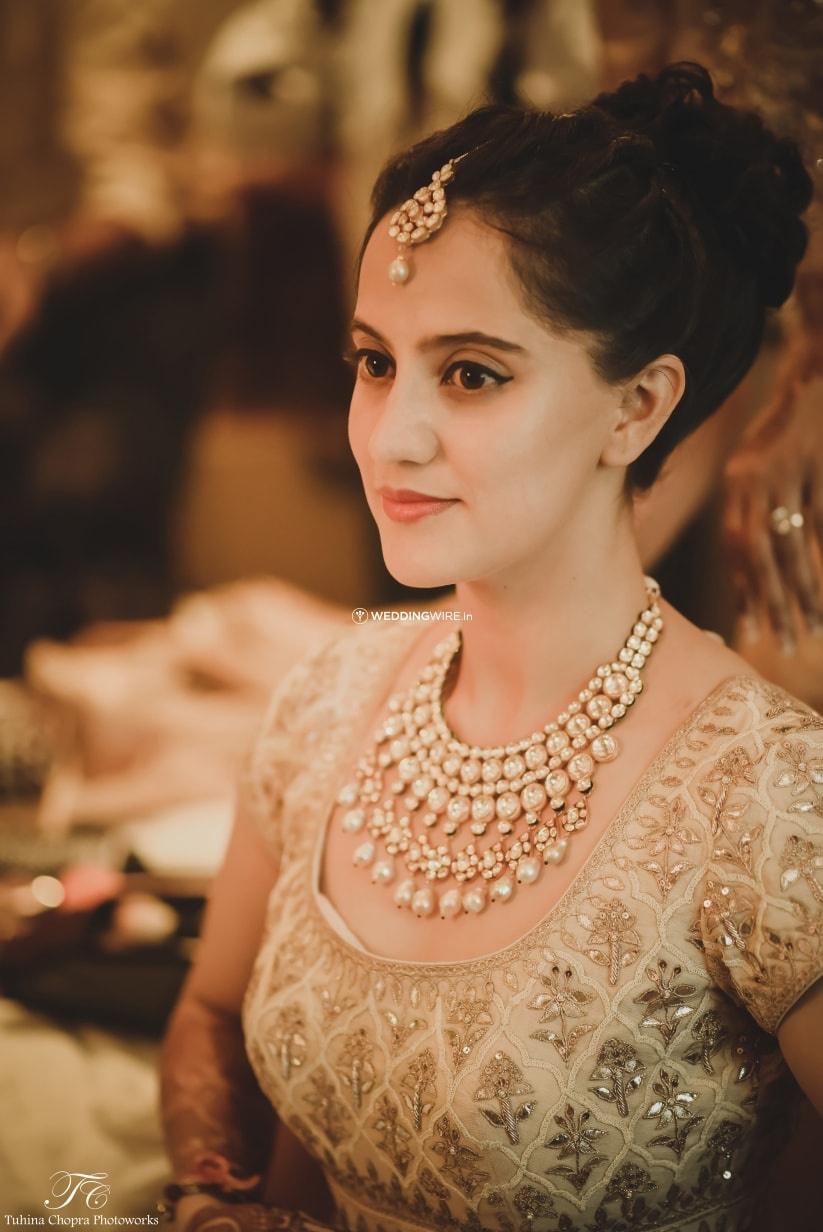 Sometimes, no makeup at all is the best decision, like the beautiful bride in the picture above demonstrated. Apart from eyeliner and a light lip gloss, Avantika Singh wore no other makeup on the day of her wedding.
If you think this latest bridal makeup trend works for you, please know that this is a perfectly good option too.
6. Opt for shimmers and soft glow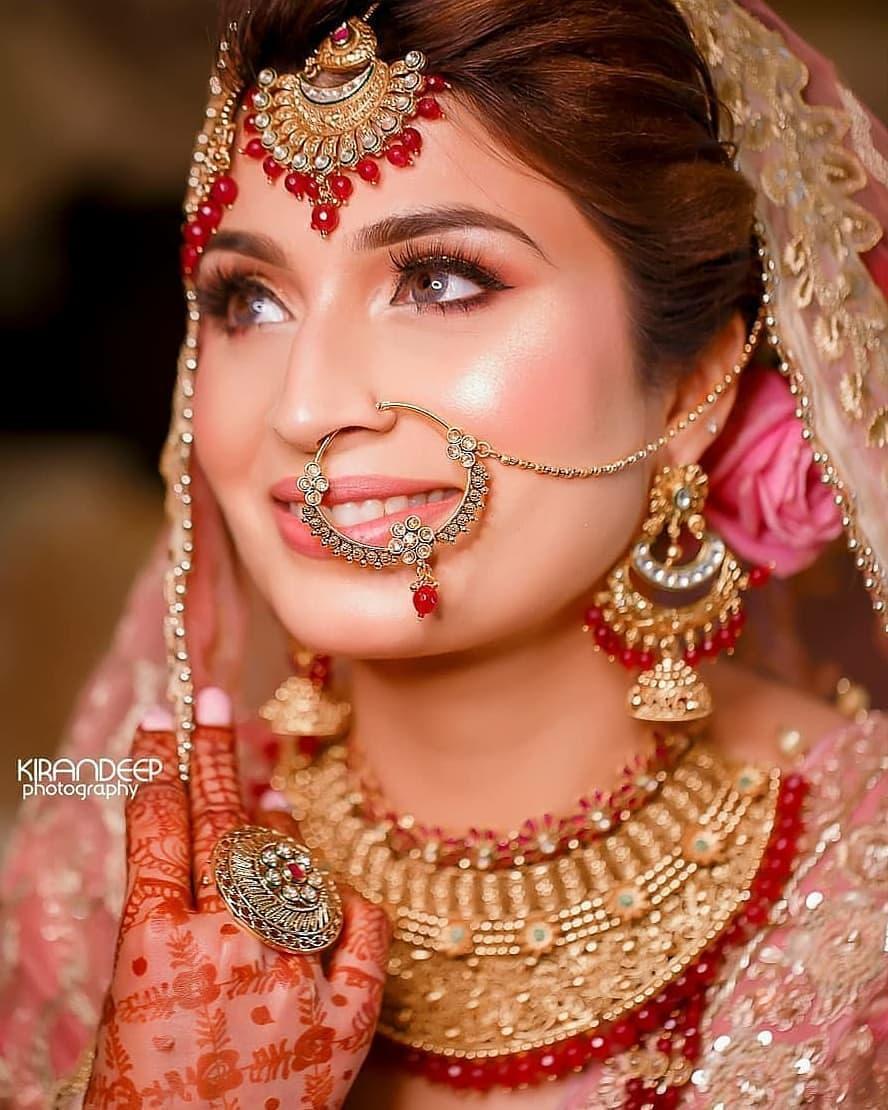 Instead of presuming that your face will wash out in the bright lights against your bridal lehenga or look duller than the other guests at your wedding or in your wedding photographer's camera, go by your own judgement about what is the best look for you. After all, happy brides are the prettiest brides.
Highlighters, bronzers and barely blush highlighters are here to stay. These latest bridal makeup trends add an extra dimension to your look (as seen with HD makeup) which makes all of your wedding pictures come alive.
7. Add in some floral magic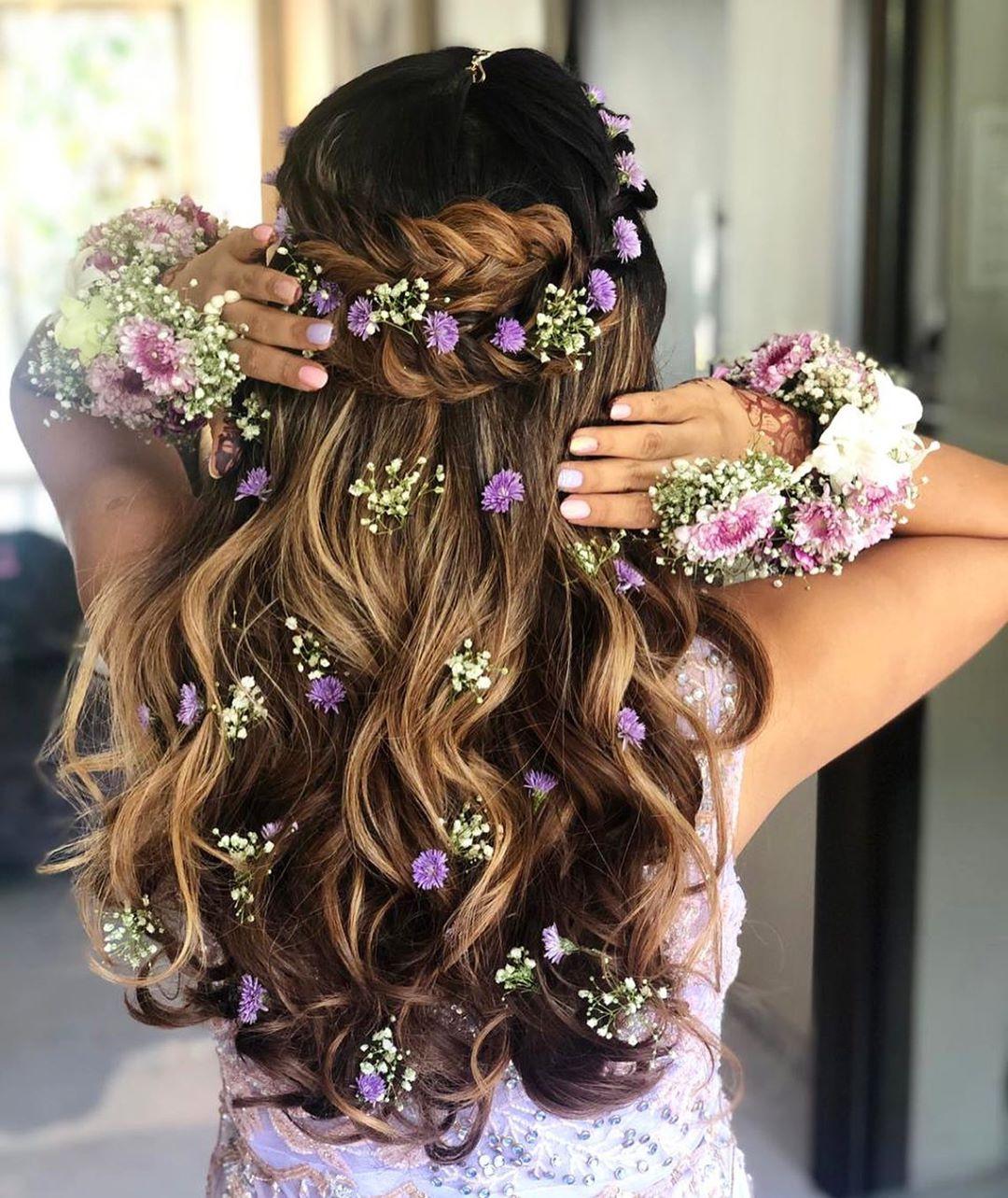 Dewy, natural fresh beauty is the name of the game and these Aphrodite-like features mean a deep into the natural end of things. Indian brides know that their look is not just about what they choose to wear on their faces, but also how these faces are framed.
Elaborate open and closed hairdos are taking a larger space among latest bridal makeup trends, with many brides even looking, if not outright asking for a hairstylist for their big day. Find yours and when you're convinced with their work, ask them to accentuate it with flowers.
Follow these bridal makeup trends and make them your own in your own unique way. The trends keep coming and going and literally change faster and more often that season does. The key is to stick to what you think works best for you and your face and personality. Wouldn't it be easier to be comfortable in your own skin than trying something out that you were unsure of from the start? And, considering you are the bride-to-be you cannot afford to have a bad makeup on the day of your wedding or even in functions leading up to the big day. Therefore, don't blindly give into bridal makeup trends and take your time in seeing how wonderful and beautiful they make you look and feel from within.
Which bridal makeup trend from these did you like the best? Tell us through the comments!