Funny Cake Ideas You Need for an Unforgettable Wedding Celebration
If you are looking for a funny cake that stands out and makes a big statement during your wedding festivities, then check out these cake pictures we've curated for you!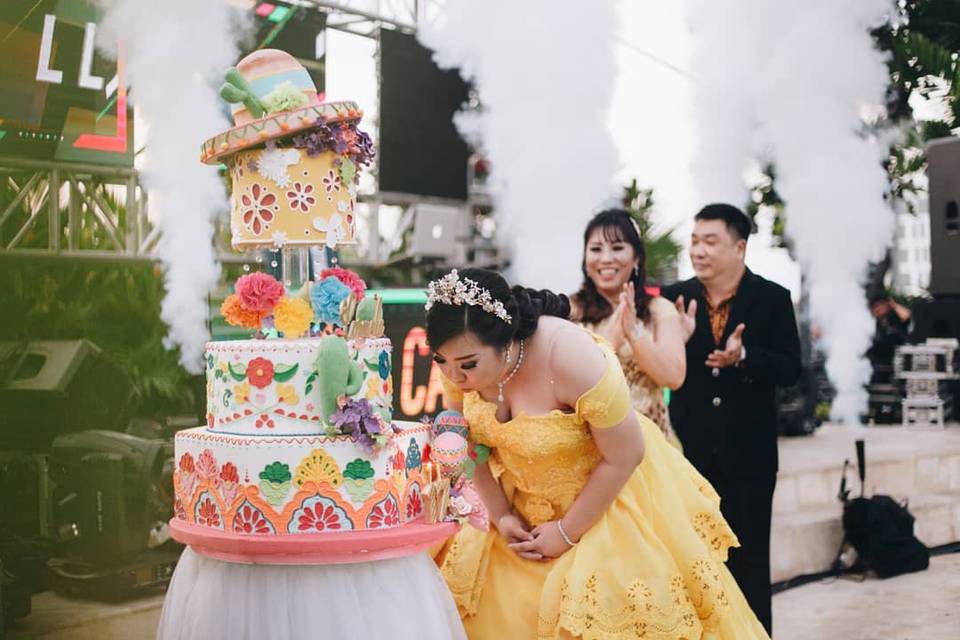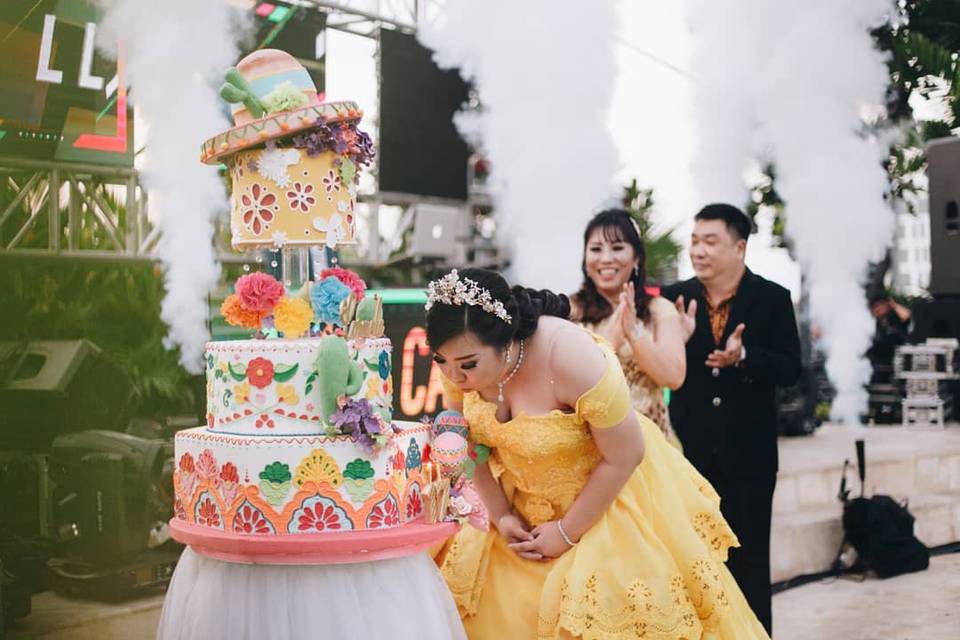 Image Courtesy: Femy's Cake
The wedding cake is a centre of attraction during the wedding celebrations and is eagerly looked forward to by the guests at the wedding, especially by those with a sweet tooth. The important thing to keep in mind for a wedding cake is that not only does it have to taste delicious, but it should be a sight to behold visually as well. So, we highly recommend you to consult a reputed cake shop that has designed several bespoke cakes that are a treat to the eyes as well as to the taste buds.
The following are some funny cake designs that you can take inspiration from and think of an outrageous idea for your wedding function.
1. Funny prisoner cake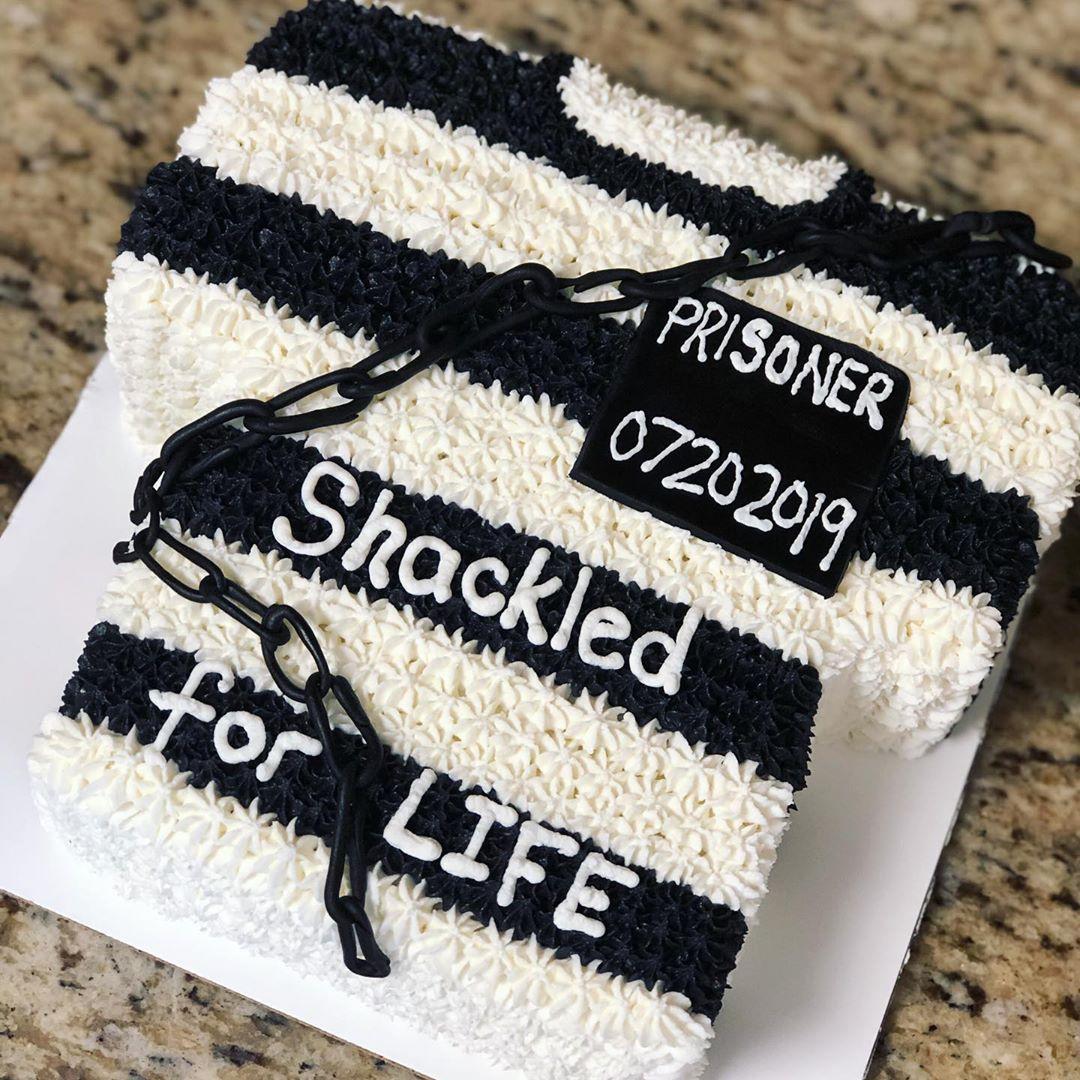 Image Courtesy: Beach Side Bakery PCB
We start this list with a funny cake mimics a prisoner's outfit in jail. The design of the cake is a reference to the fact that you might have to live the life of a prisoner after you get married. You can get such cakes for your friend's bachelor/bachelorette party and tease them for the big step they are taking in their life.
2. Achievement Unlocked Wedding Cake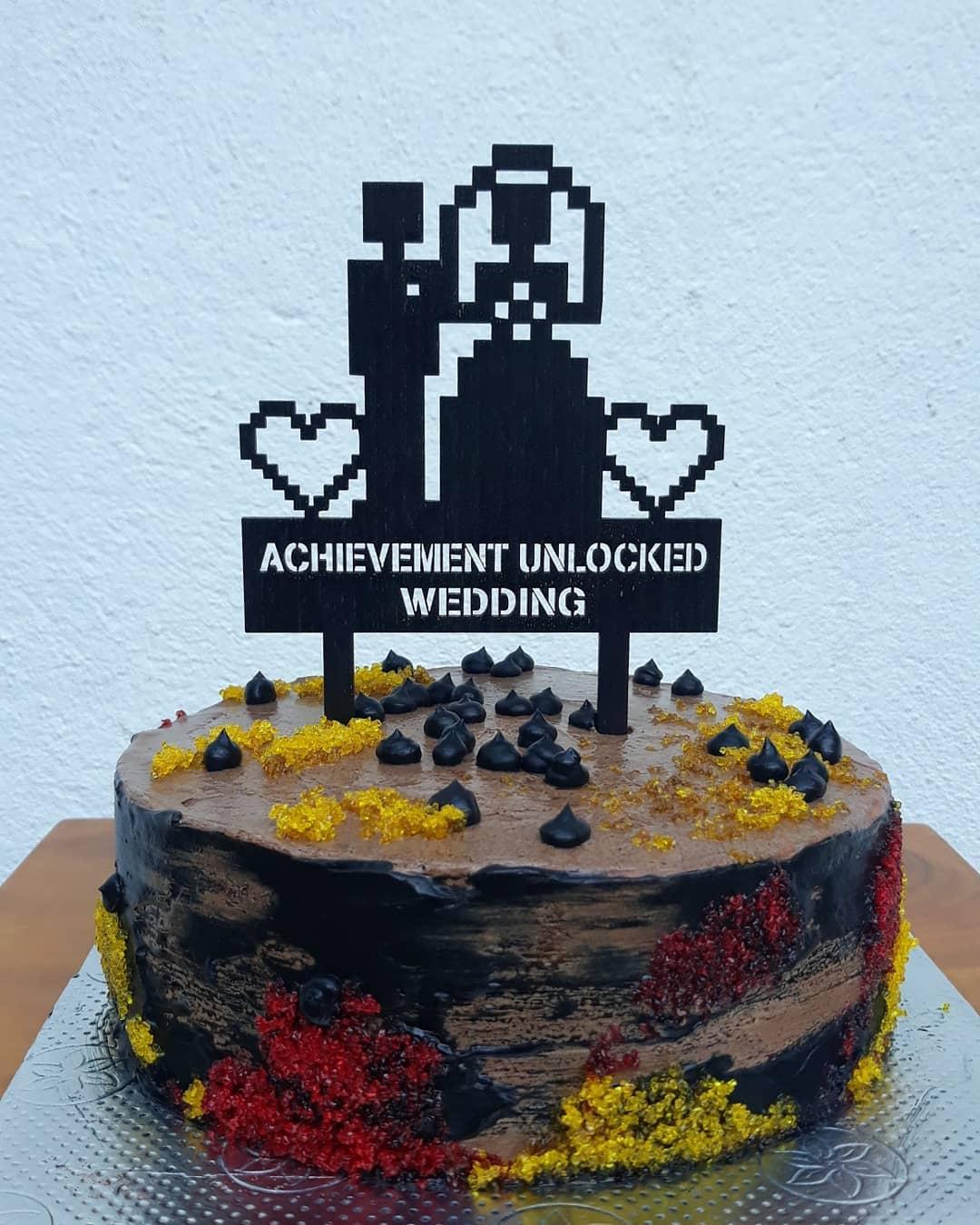 Image Courtesy: Cinder
A wedding is one of the major milestones in one's life and one might even say that it's one of the biggest achievements in one's life. This cake design acknowledges the fact that you've hit a big milestone in your life and congratulates the marrying couple in a way that is reminiscent of the video games that we used to play in our younger days that makes this a funny cake for the wedding.
3. Game over wedding cake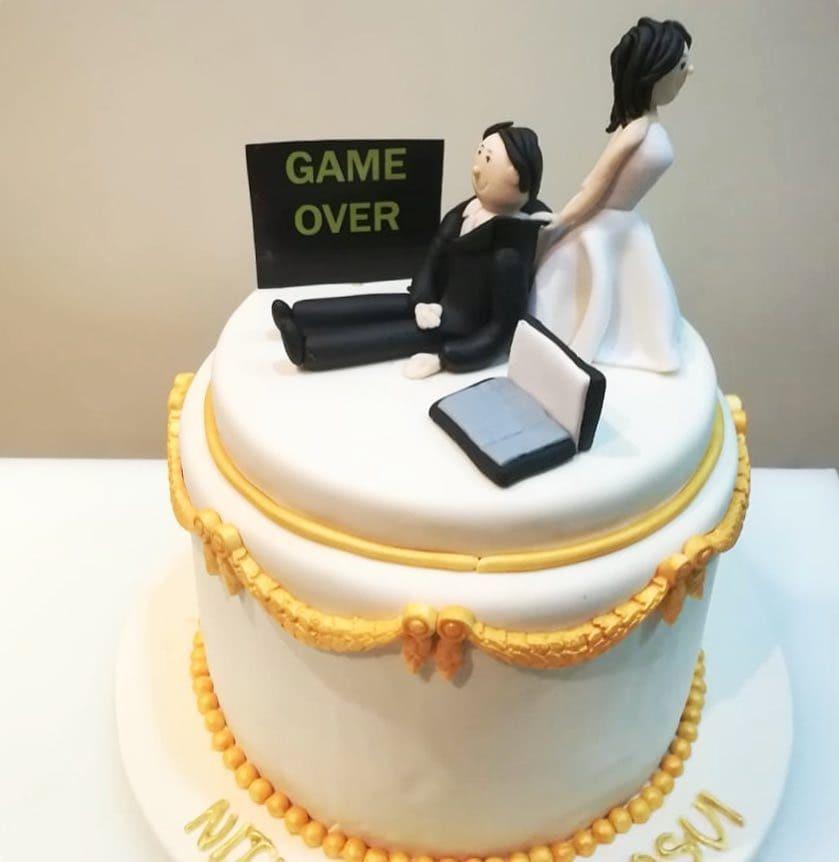 Image Courtesy: Dwarika Restro Bakery
This design of this funny cake takes a dig at the groom in a teasing manner. It mocks the fact that his life is going to transform completely after he gets married and his carefree days are going to get over with his marriage. These messages are not to be taken literally and are just a means to tease the marrying couple.
4. ACDC cake for the metal head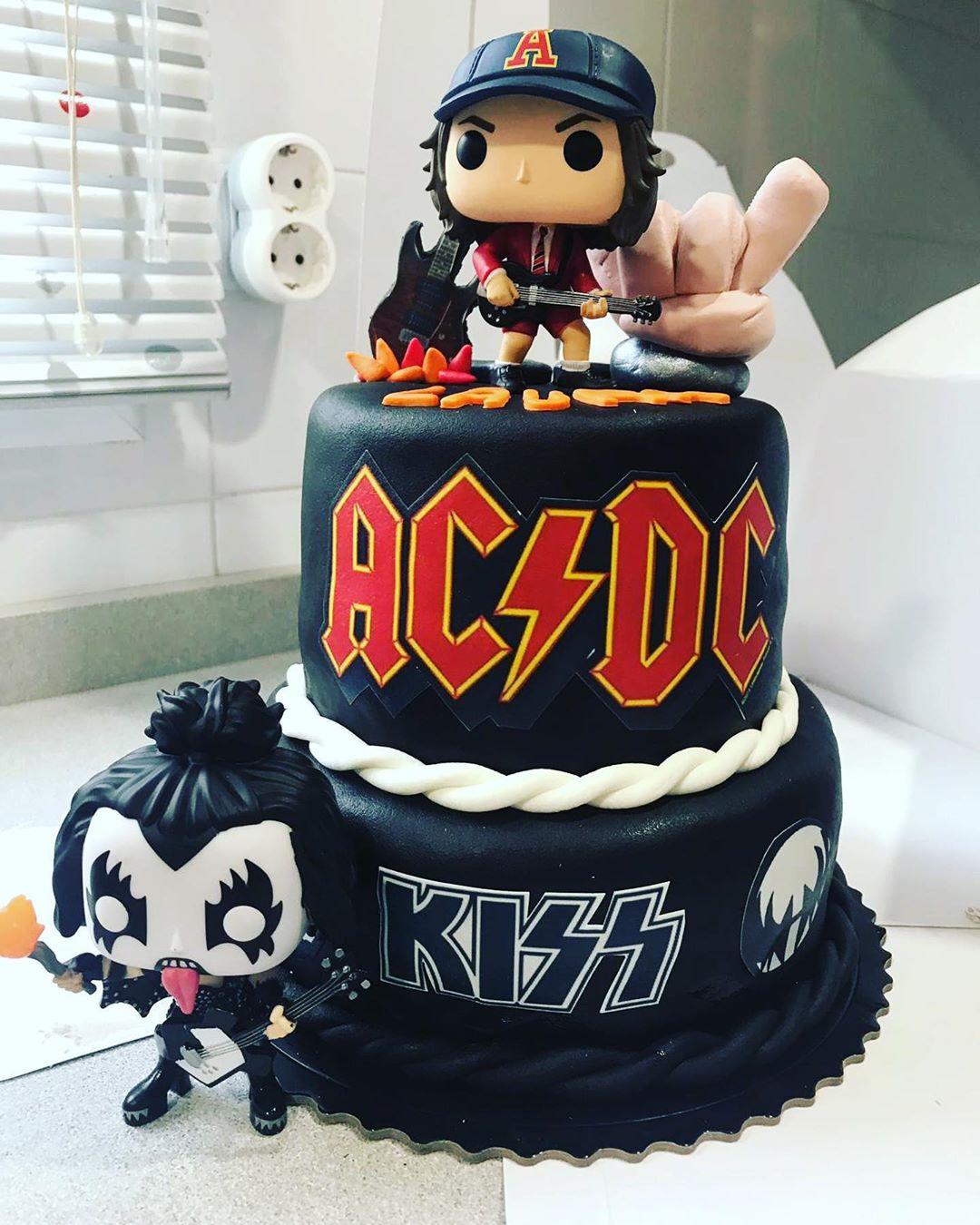 Image Courtesy: Funny Cake
If the bride/groom to be is obsessed with a particular musician or a band and brings them up in almost every conversation that you have with them, you can take a dig at them on their bachelorette/bachelor party with such a funny cake.
5. Video game cake for a video game junkie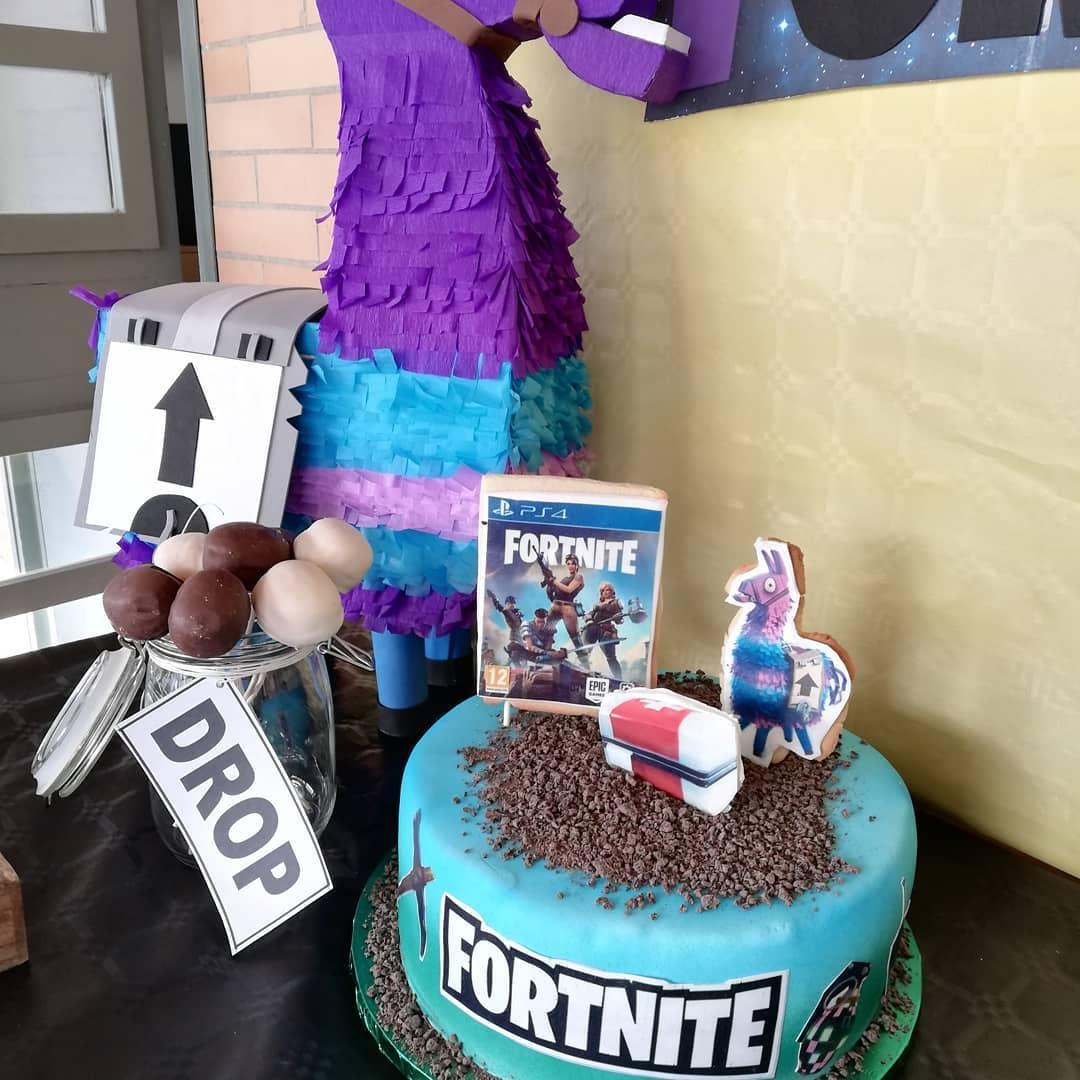 Image Courtesy: Funny Cake
Here is another funny cake for pre-wedding celebrations that you can take inspiration from to get for bride/groom who spends a big chunk of their time playing video games on their gaming console. You can take inspiration from this Fortnite themed cake and go crazy with the design.
6. Funny graphic cake for weddings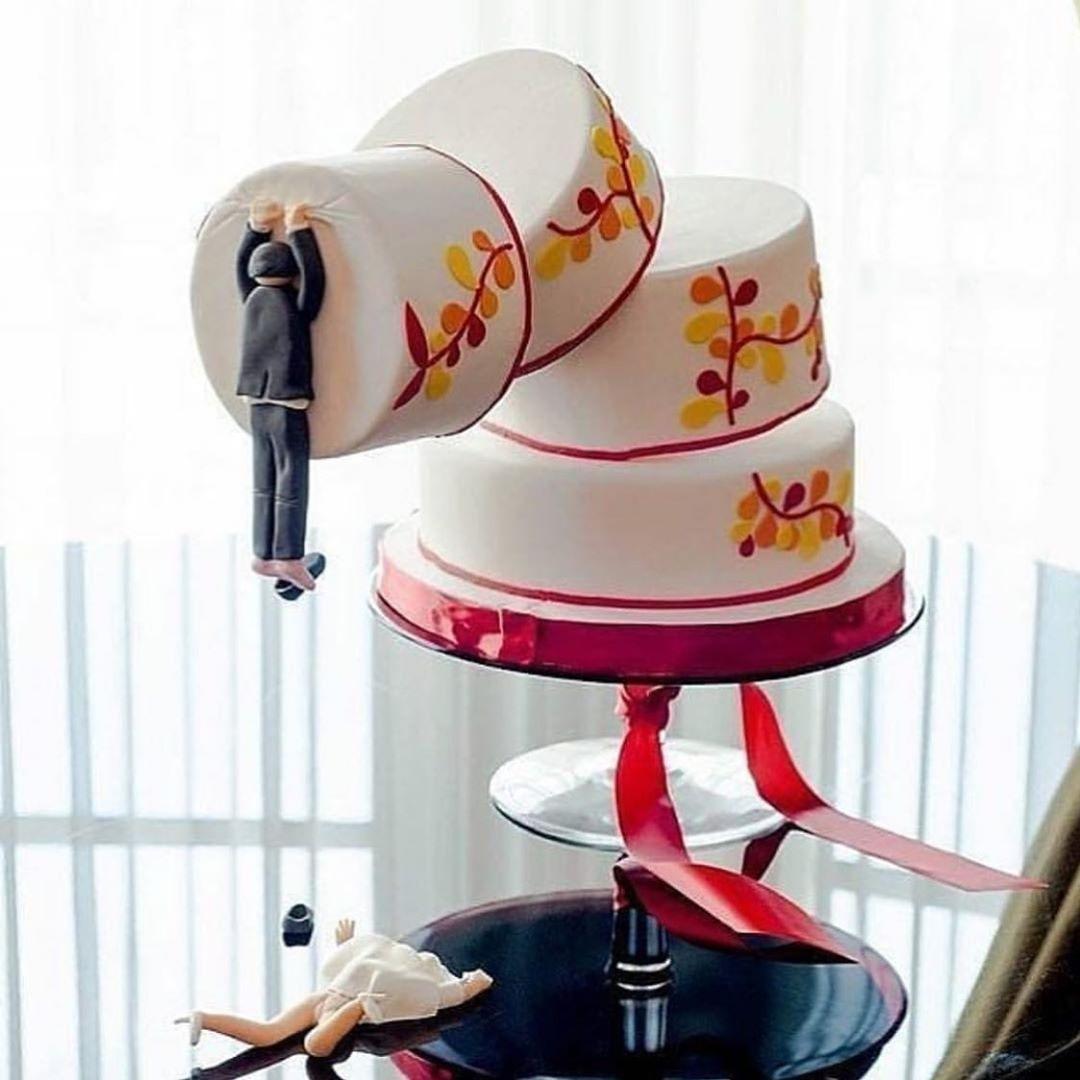 Image Courtesy: Mom Loves Baking
This cake takes a witty approach to the traditional 3 tier wedding cake with two edible figures that represent the bride and groom fighting for every slice of the cake. Small details like these can take the design a long way and make the cake a funny cake rather than one that is boring and plain.
7. Mickey Mouse Cake for the inner child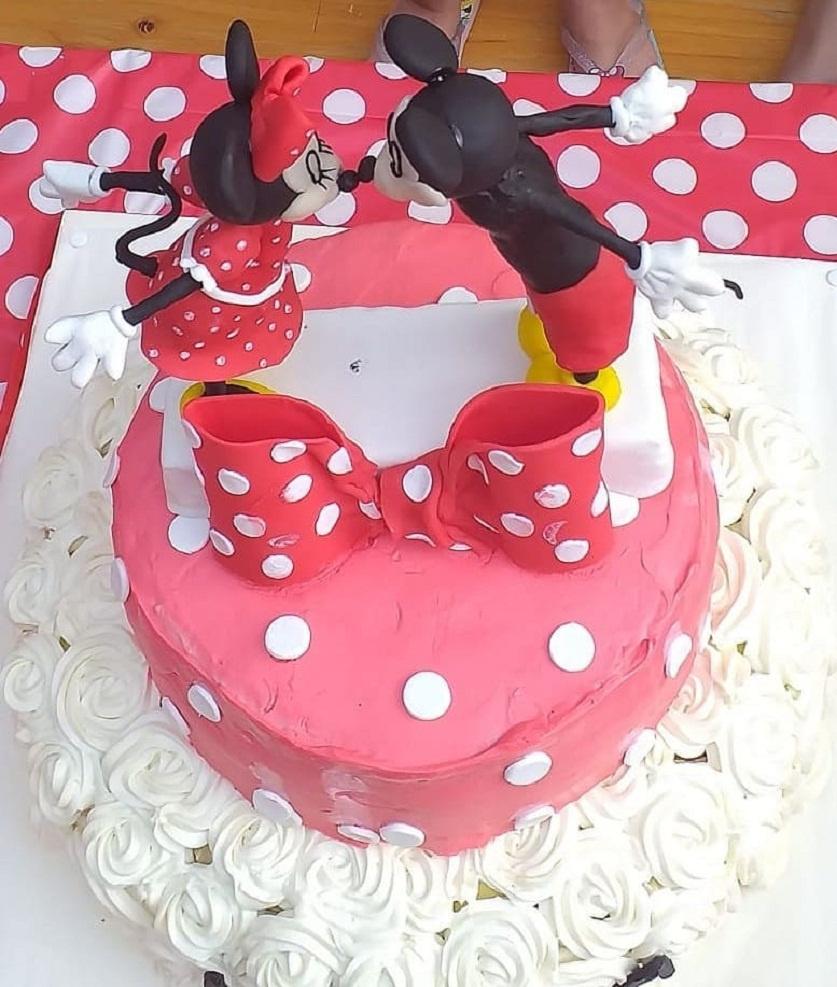 Image Courtesy: Spighedi Zucchero
If you feel that the bride or groom are still very child-like in their personalities or if you just want to get an adorable cartoon cake, this cake design that shows Mickey Mouse and Minnie Mouse is something that you can take inspiration from.
8. Minion cake for Bachelor/Bachelorette Parties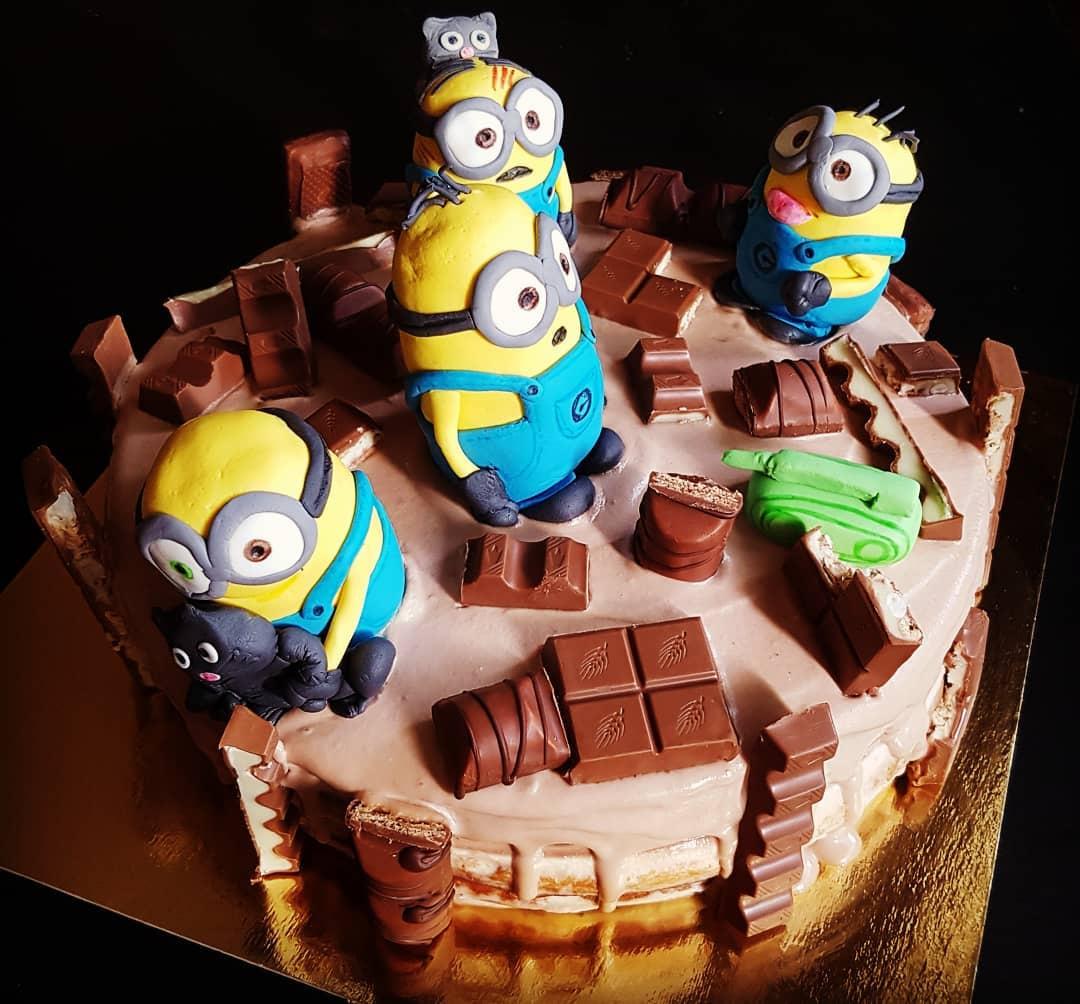 Image Courtesy: Sweet Silviaz
This Minions cake is another funny cake that you get for a bride/groom whose personality traits match with those of the Minions. If they are someone who loves bananas or are always up to some of the other mischief, you can pull their leg with such an adorably funny cake for their pre-wedding celebrations.
9. Lockdown wedding cake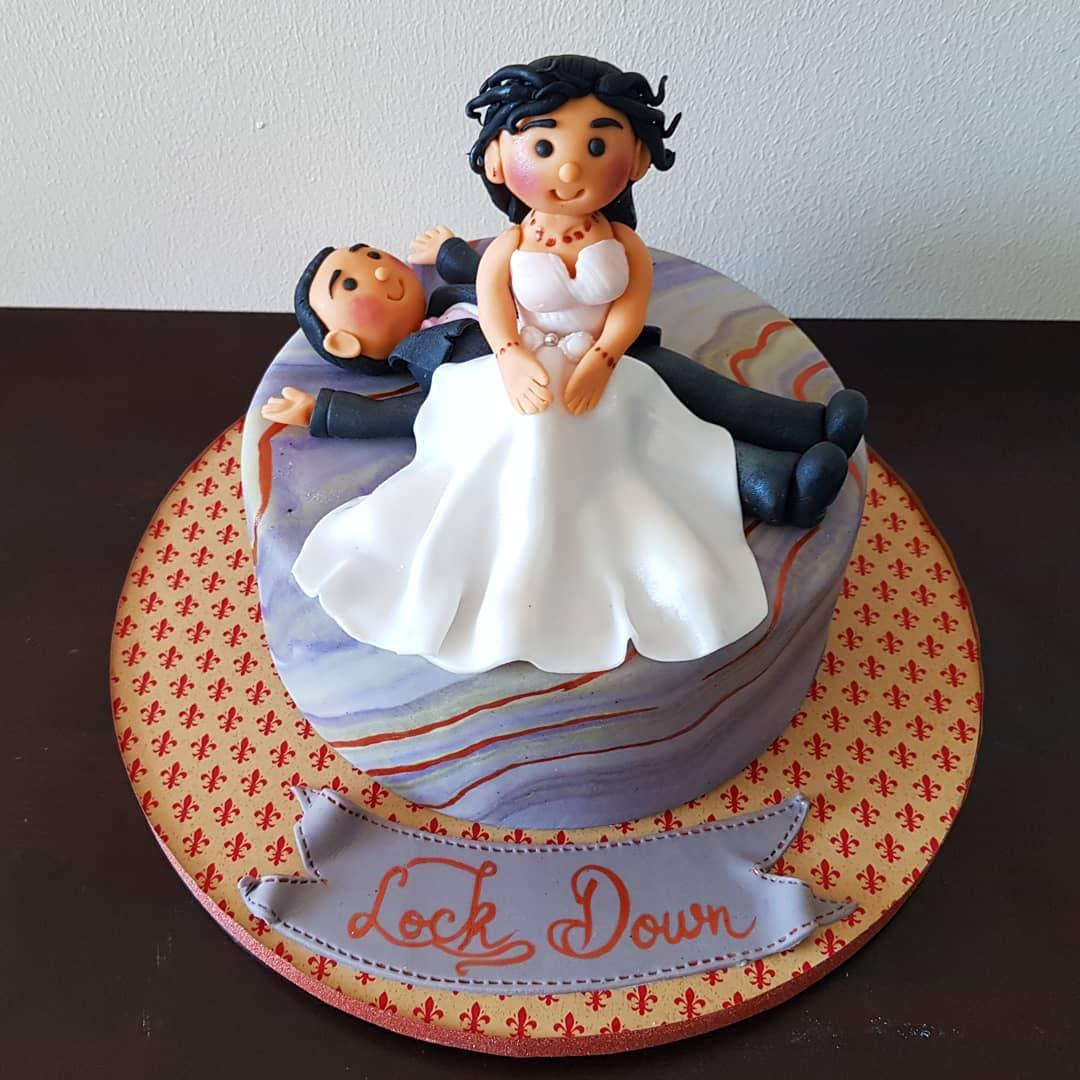 Image Courtesy: Velvet Cakes Dubai
For the last entry on this list of funny cakes for weddings, we have another cake design that mocks the groom of the responsibilities they will have to face after getting married and how he will be dominated by his wife in his married life. Avoid getting such edgy cakes on the formal events with the family as they are more suited to a bachelor party or other intimate celebrations.
We hope that this list of funny cakes for wedding celebrations leave you with a fresh perspective and inspires you to get a funny cake on the wedding of your close ones. Just stay careful to not take things too far and keep things tasteful while also being humorous. Let your imagination run wild and consult an experienced cake shop for the best execution of your ideas.
Here is a list of cake shops that you can get in touch with that may help you with your unique ideas for personalised cakes!