Wedding Invitation Wording Tips Every One Must Know Before Printing Their Cards
Aside from spreading the word to friends and relatives by mouth, wedding announcements are best done by sending out invitations. A proper wedding invitation must include just the right wording.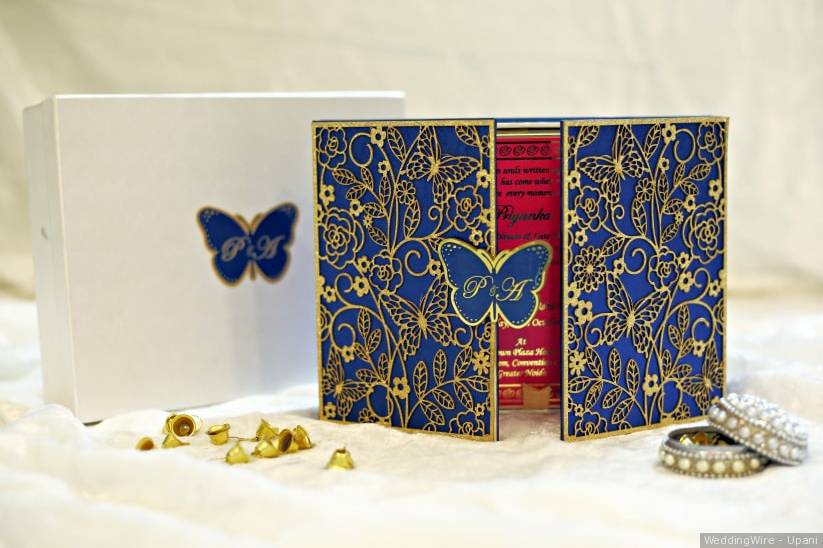 Your wedding invitation is an announcement about your beautiful decision of turning your romance into an eternal love story. It is a document that officially calls for celebrations of the big day and the presence of one and all who receive the wedding invitation are to come and bless you and grace your big day. It is a very crucial task to design the wedding invitation card and choose all the right designs that are liked by you as well as your better half and the parents of both of you too because in India cards still go to the relatives with your parents' names as the hosts. The wedding invitation wording cannot be taken lightly as it is very important for you to put your emotions into words well and express how happy you would be if they came with wishful thinking.
So, you want to choose your wedding invitation wording harmonised with your story, your wedding style and most importantly your personal styles. Be it a traditional Hindu wedding, a Christian wedding in a church or maybe just an informal wedding among close friends and family, your guests should get the essence of your wedding and your story in all aspects including the invitation, the wedding decoration and all the rest.
Here are a few kinds of wedding invitation wording that could be helpful. Read on and see if these resonate with you as a couple:
Religious Invitation Wording:
1. Hindu Wedding Invitation Wording

Apart from the invitation card design, the other important factor in every Hindu wedding invitation is the invitation wording. Hindu marriage invitation wording should have a touch of personal warmth that your relatives and friends can connect to while being traditional. Here are some Hindu wedding invitation wording tips you can follow when creating your own:
You can add some Vedic phrases like "Mangalam Bhagwan Vishnu Mangalam Karunadhwaja..." This would retain the traditional flavour of your marriage invitation wording.
If the bride's parents are hosting, it's customary to leave off the bride's last name.
Names, dates, venues and numbers should be spelt out. The only abbreviations to be used are Mr. and Mrs.
The different events of a traditional Hindu Wedding e.g. Mehndi, Haldi, Sagai etc. should be clearly mentioned with dates, time and venues.
Since traditional Hindu weddings involve worship, the request line wording reads "request the honour".
The letter should end with an RSVP at the corner bottom with names of the family members who are inviting.
2. Christian Wedding Invitation Wording

A traditional card from any religion should reflect what is important in their culture. Keeping that in mind for a Christian wedding, here are some tips for framing a Christian wedding invitation wording:
The host line - This is where you list who are hosting the wedding. One set of parents might be listed as hosts. If you're hosting it yourself, the lines are reversed "Gia and Bob invite you to…"
The invitation line - "The honour of your presence" for religious service while "The pleasure of your company" to denote a little less formal ceremony.
The names - The names of the bride and the groom
The action line - Traditionally, with the bride's parent hosting the ceremony, this line reads something like "At the marriage of their daughter…", you can also write "At the celebration of their marriage…"
The information - Time, date, and location should all be listed.
The party line - Give information about the reception, dinner, the cake, music, dancing and all the party details.
Informal Invitation Wording:
Unique & Creative Wedding Invitation Wording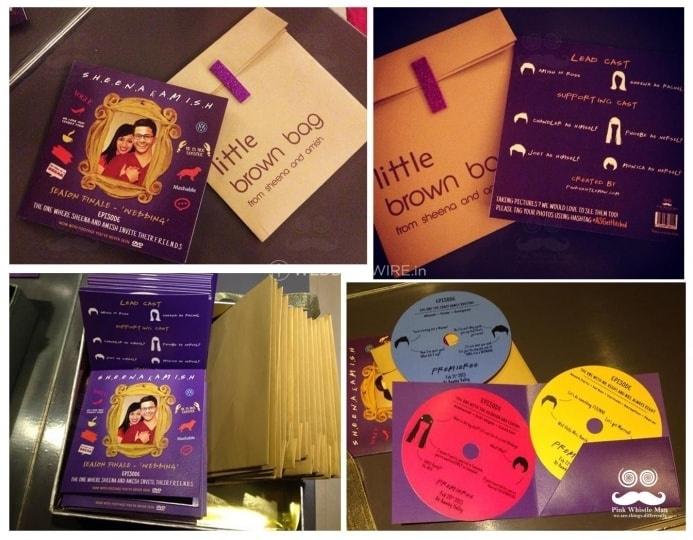 Whether you are a fun loving or a deeply romantic couple, your wedding invitation wording should reflect your personalities, just as your pre-wedding photoshoot does. If you're planning to have more than one set of invitation cards, a quirky one for your friends and a formal one for other guests, the wording will also need to be different. Here are a few unique and creative wedding invitation wording for friends:
Music-loving couples may use musical references as wedding quotes like, "the rhythm of my heart met the melody of your soul...let's make our eternal song together" before adding the "please join us on our musical journey..."
Tell your story using the most romantic words: How you met, where you proposed, what made her say yes and then add "we invite you all to join us celebrate life..."
Couples with a funny bone could use comical references like, "when two psychopaths are in love, God save the world...join us in the most insane wedding ever..."
Friends turned lovers could use phrases like "unbelievable fantasies came true" or "Please join us in our own little fairytale"
The wedding invitation can be a card in an envelope, which is the classic way of doing it, it can also be wrapped in surprises like the modern invitation boxes with a note inside that states the exact flow of affairs at the celebrations and you will want your wedding invitation wording to make it all clear in one go without any further confusions or phone calls because they did not understand your concepts.
You can add pictures of your engagement rings or the bridal Lehengas and groom's Sherwani to the invitation to make it look more personal. Create your wedding invitation in such a manner that every guest can't help but attend your wedding. Your wedding invite is the first official statement of your wedding, so it is imperative that you start off on the right foot! Your wedding guests should be able to relate to what your wedding invite reads out. The tone should be informal but not too informal either. A cohesive mix of some quotes and personal sentiments should be at the fore of your card and should legit be its essence.
Before, you finalise how your card will visually appear to be, so make sure you discuss with your partner as to what you want to be printed on it. A quote or perhaps a song lyrics or some meaningful words from the scriptures, be sure as to what you want your card to read out! So, read on a few samples that are available on social media, talk it out with your partner and last but not the least contact a wedding invitation designer to put your dreams to thoughts!
Leave a word of advice for couples or your own experiences while selecting the wedding invitation wording, in the comments below.