Manage a Huge Wedding Guest List with Ease on Your Big Day Using These Pro Tips
If you have way too many guests on your wedding guest list and are trying to figure out how everything goes smoothly, here's a handy guide for you. Step back, relax a bit and take it one thing at a time. Take a look at these pointers and get going.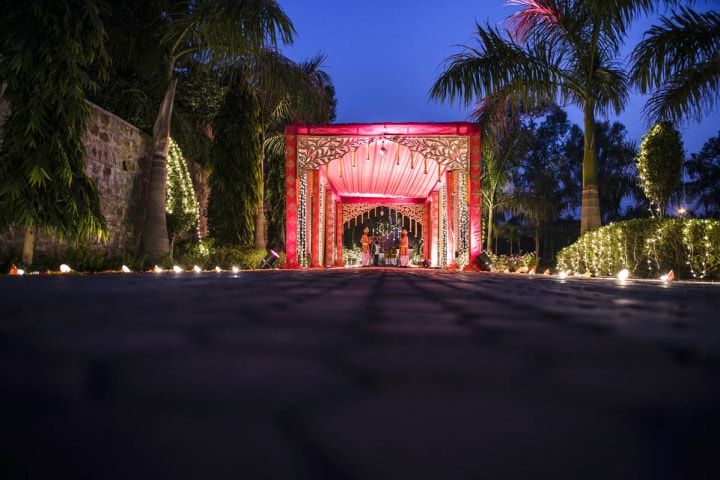 Believe it or not in the absence of wedding guests your marriage party won't feel complete. Apart from ensuring that everything is prim and proper at your function, you will also need to ensure that your wedding guests are having a gala time too. How to do that? Well, that is why we're are here. You can arrange for a few games which keep your wedding guests hooked. Or, perhaps a wedding photobooth where they can bring their selfie game to life.
The ideas are countless. So, read on and take a pick that you love and resonate with best.
1. Pick the right venue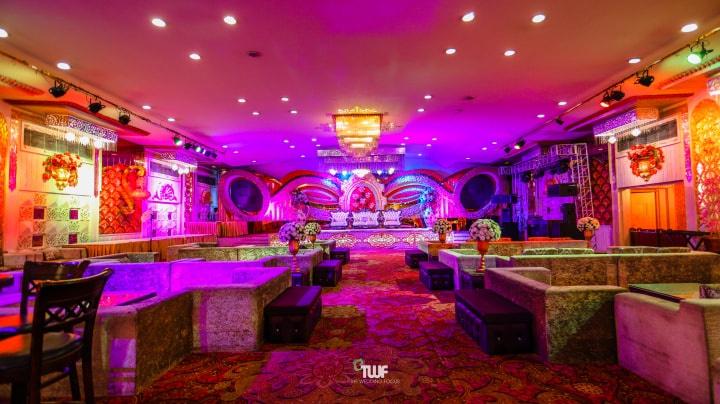 As obvious as this may sound, you need to make sure that the venue is big enough to accommodate all your guests. Everyone should feel comfortable and space shouldn't come across as too crowded or mismanaged. Do consider whether your seating arrangements can easily be taken care of all your guests and ask as many questions as you need when you visit. Make sure you don't simply rely on online reviews or word-of-mouth or even lovely photos. Scan the space for yourself and think about whether you can visualise it all in that environment. Another useful pointer is to be doubly sure about the air-conditioning to avoid a disastrous situation when your wedding venue space ends up feeling way too stuffy.
2. How to greet everyone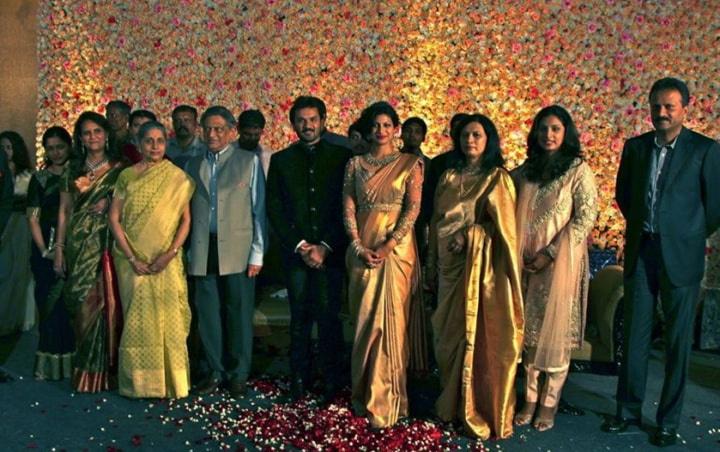 This can be especially difficult when you're feeling overwhelmed and unbelievably tired from all the excitement of the day. At the wedding reception, you can consider including tables for everyone and greet guests at their table instead of standing on a stage and waiting for everyone to get to you. It'll be extremely time-consuming and even a little frustrating. Consider hosting pre-wedding parties and fun photo-taking sessions with cocktails to make sure you get a chance to mingle instead of simply rushing through everything. Do include a number of options to make this job easier instead of restricting yourself to a few ideas.
3. Let people move around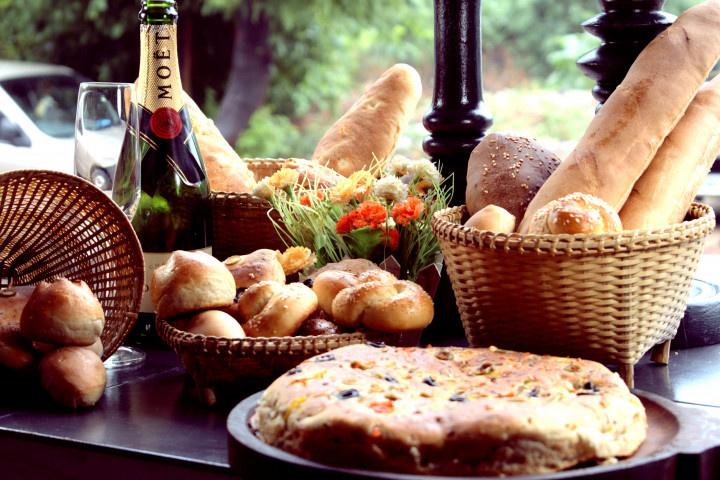 Don't restrict people only to tables either during dinner time. You can either choose to include several food stations and stalls which continue to be a popular choice for a lot of couples. This will not only allow you to include variety in your cuisine options but also give your guests some space and a chance to walk around, talk and mingle. Remember that it may be very time-consuming to stick to only a sit-down dinner for so many guests. Plus it'll be a lot more fun for most of your guests to try out new food stations and explore all the available options.
4. Consider your history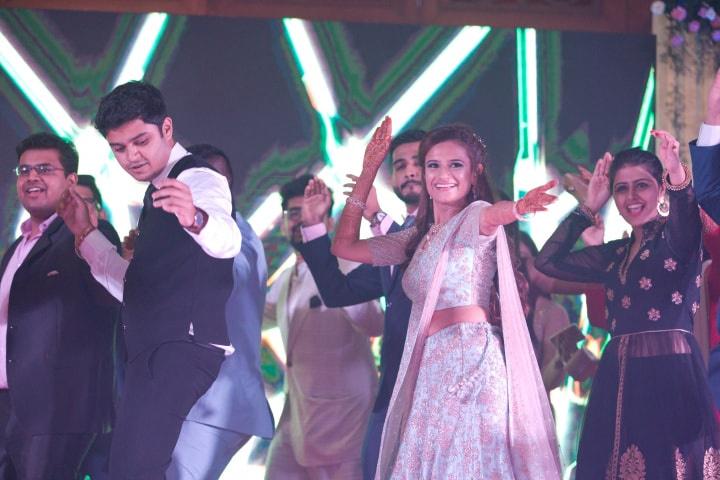 Have you spoken to the person you're thinking of inviting in the last five years? This is important to ask because a huge wedding guest list will definitely mean more expenses. While finalising everything and making sure you're not sending out unnecessary invites or if you're confused and can't decide how many more people to invite, it's a great idea to ask yourself whether you've kept in touch and things won't be awkward or too formal at the wedding.
Bonus Tips:
Have a lot of fun activities planned. Consider every age group before you plan them. This way, all your wedding guests will have something or the other to keep them engaged.
Photobooth is a must. Have a photobooth set up at your wedding. This way a lot of the crowd will be diverted to that end instead of everyone just waiting to greet you.
Wear comfortable shoes. You can thank us later for this one. Chances are that you will be meeting a lot of elders and will need to get up and touch their feet each time. In order to do all those sit-ups like a pro, wear comfortable bridal shoes.
Choose your wedding menu carefully. With a huge wedding guest list comes a lot of finicky food enthusiasts. Keep them all in check by proving them with a variety of cuisines and have some options for the diet conscious people as well, like, a gluten-free snacks counter or vegan dessert bar.
When you have too many guests on your wedding guest list who you need to attend to after the initial meet-and-greet, delegate those tasks and responsibilities to your bride squad. They can take care of your fussy Buaji and keep her in a good mood.
It is the universal truth the planning a wedding becomes easier when you know what is to be done and also with the help of a few helping hands. So, don't shy away from asking your family members and buddies to be on their best foot forward and be there as an when you require their assistance. Handling a wedding guest list is not as easy as one may think it to be. So, ensure that your guest list does not grow by the minute and stays at a bare minimum if you're looking for a low key celebration. But, if a big fat Indian wedding is what you wanted then, by all means, grow your wedding guest list by enormous numbers.
We hope you will find planning your wedding guest list easier after going through these pointers. Have a point or two more to add? Tell us through comments.