10 Creative Ideas to Make Your Marriage Party a Spectacular Event
Want to have the most special and unique marriage party ever? Read our guide to the ultimate nuptial jamboree to help you make yours extraordinary!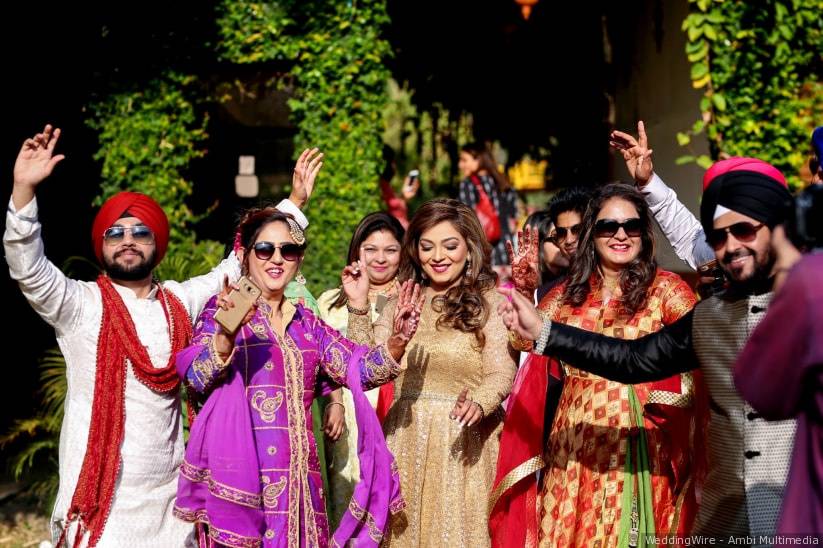 Marriage party, especially to newlyweds, is as important as life and death. Unfortunately, they are also almost as common as the sun rising. That being the case, all brides-to-be with their grooms and family members who help them arrange the wedding ceremonies flawlessly, especially are naturally under enormous pressure to make their wedding unique and spectacular.
The new wave of trends are such that the wedding ceremonies will be held within a close circle of people that would include your friends or cousins and family members who you invite to be present and bless the big day of the wedding when you exchange your vows, or even your Mehndi ceremony or Haldi and so on.
Then comes the marriage party where all your extended families, acquaintances, colleagues, not-so-close friends and even neighbours and the not-so-invited relatives are present. So this is basically the social gathering of the people for your wedding more than the ceremonial or traditional reasons.
While there's a ton of advice on how to create parties, most of it is quite bloated and rather impractical. To cure your stress we present to you seven ideas that will make your marriage party special and one of a kind.
1. Make your wedding guest list wisely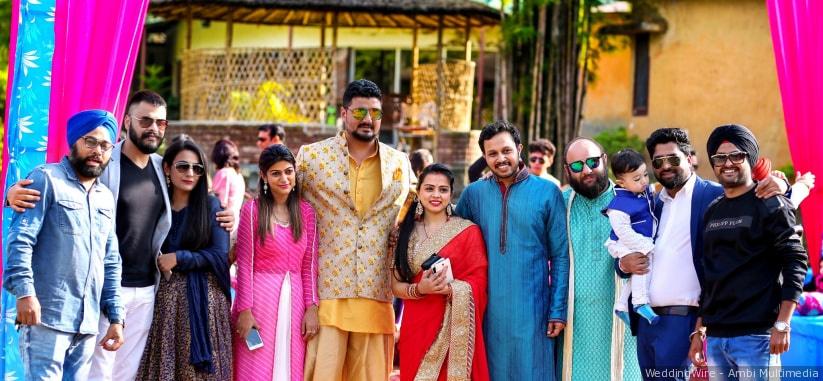 This may seem unworkable but in reality, it's a powerful mantra. Nothing ruins a marriage party quicker than a dissatisfied, angry face who clearly does not belong there. If you have serious differences with relatives, colleagues or friends, sort them out well before the marriage.
It is your special day and nobody deserves to spoil it.
2. Leave room for tackling errors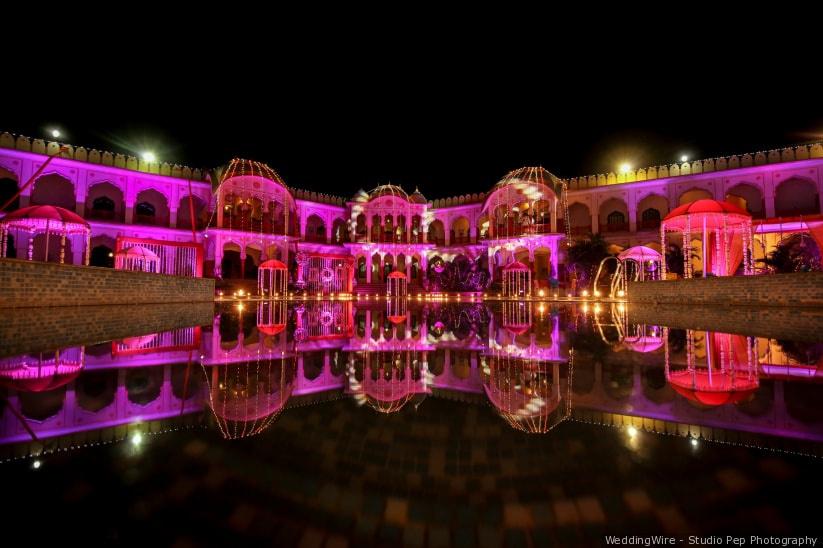 Make sure that the various elements of a party set up like wedding caterers, wedding decorators, wedding venue, finances etc are all settled well in time. Give yourself some extra time to cope with unforeseen problems. Trust us, they will rear up their ugly heads, one time or another. You can also use our financial budget planner to make things a tad bit easier.
3. Create a fabulous menu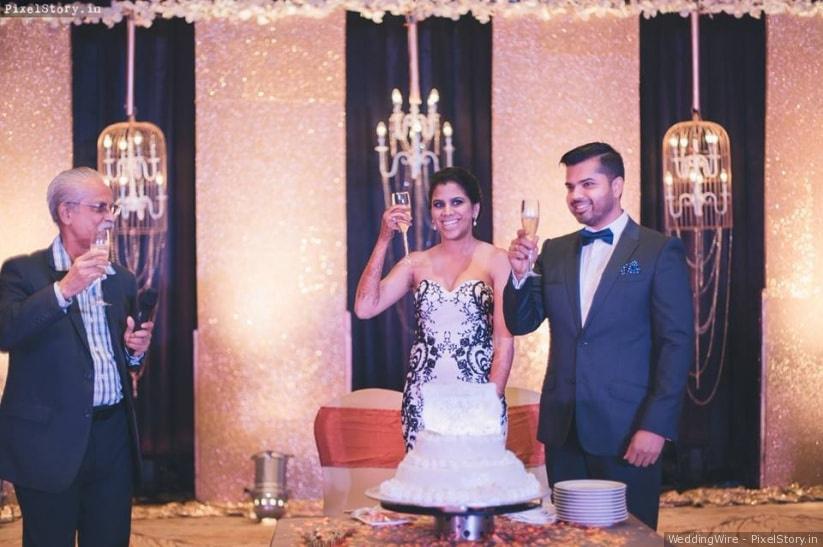 The food at a marriage party is often found wanting. To make your menu click, create yours keeping in mind the eating habits of your guests, the time of the year, and also the expertise of your caterers. Expensive ingredients do not always transform into better food. So, give yourself some freedom as you imagine your perfect menu, well within your budget. The menu also does not have to be strictly traditional, and if you are a foodie who loves to experience different cuisines, the party may be a great way to introduce your guest to the rich culinary tastes of distant nations.
4. A top-notch seating arrangement is a must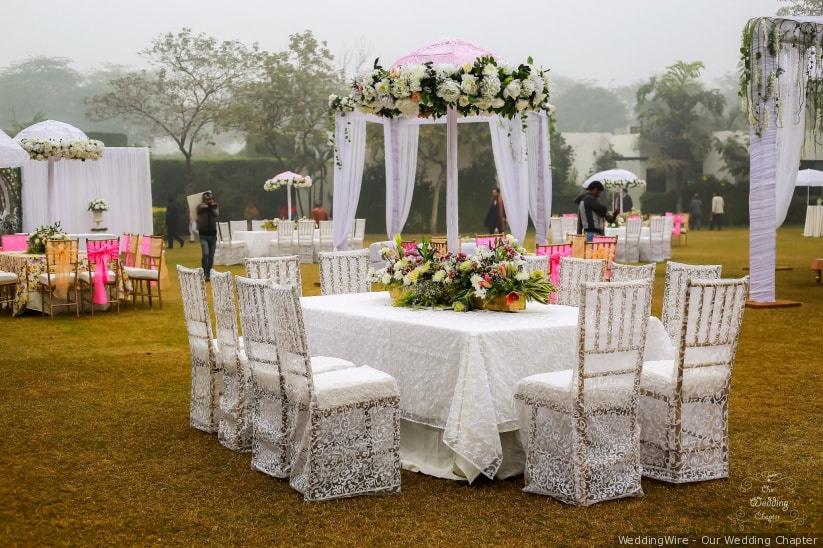 Bad seating arrangements can often play spoilsport at a marriage party. Make sure that your seating game is up to the mark by researching on all the awesome seating arrangements, and then tailor them to your own needs. If necessary, you can allot official seats to friends and family as would be the case in any formal setting. Remember, your college roomie does not want to spend three hours with your great aunt! Also, you can decorate your seating arrangments as you please.
5. Personalise your marriage party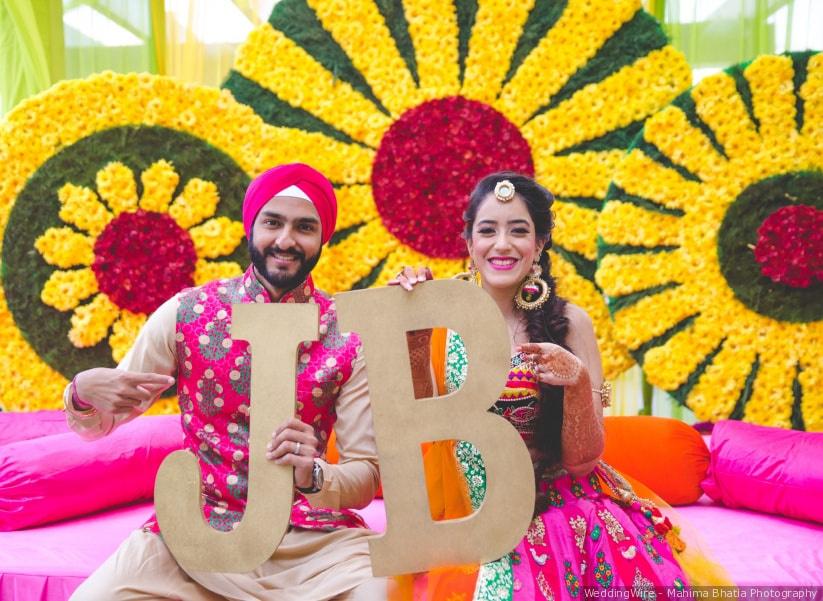 Even the most efficiently organised marriage party can feel a little sterile if deprived of your personal touch. Make sure that both the groom and the bride leave their mark on the occasion through some means, such as speaking at the gathering, telling stories about their wonderful journey together or gifting their guests some personalised token of appreciation. You can also use this occasion to thank, appreciate, and celebrate those who are the closest to you and mean the most, including those who could not be a part of the celebrations.
6. Let there be fun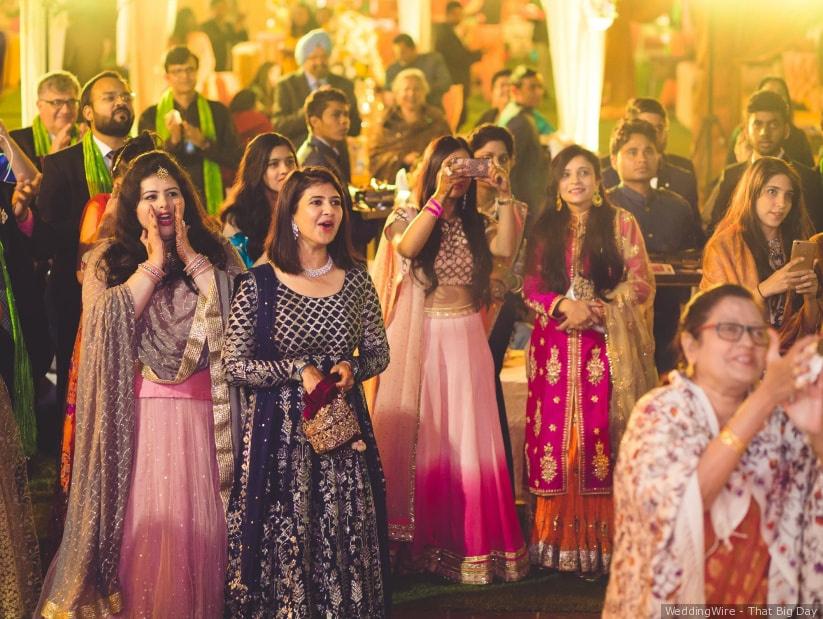 The best parties are those where everyone can let their hair down and enjoy a lot. Make sure that there is a range of fun options available for adults and children alike. From simple parlour games like cards and checkers, you can employ game stations and joy rides to make sure the juniors lover their favourite uncle and aunt. For grownups, keep adequate time and space for dancing and singing as well as conversations. The musical playlist should highlight your personal tastes as well as the expectations of the guests. You can also plan excursions, especially if yours is a destination wedding.
7. Care about the environment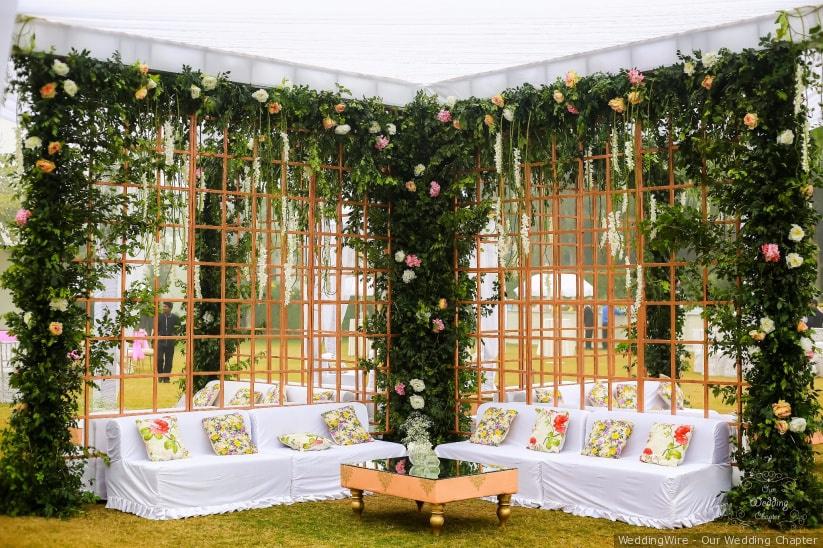 The environment is precious and resources are limited. Make sure that your marriage party is eco-friendly by minimising food waste, use of biodegradable materials, and by recycling toxic waste. You can also team up with a responsible local N.G.O. which will distribute excess food to those who are in need of it. Can there be a better way to celebrate your marriage party than giving back to those who most need it!
8. Sparkle up the world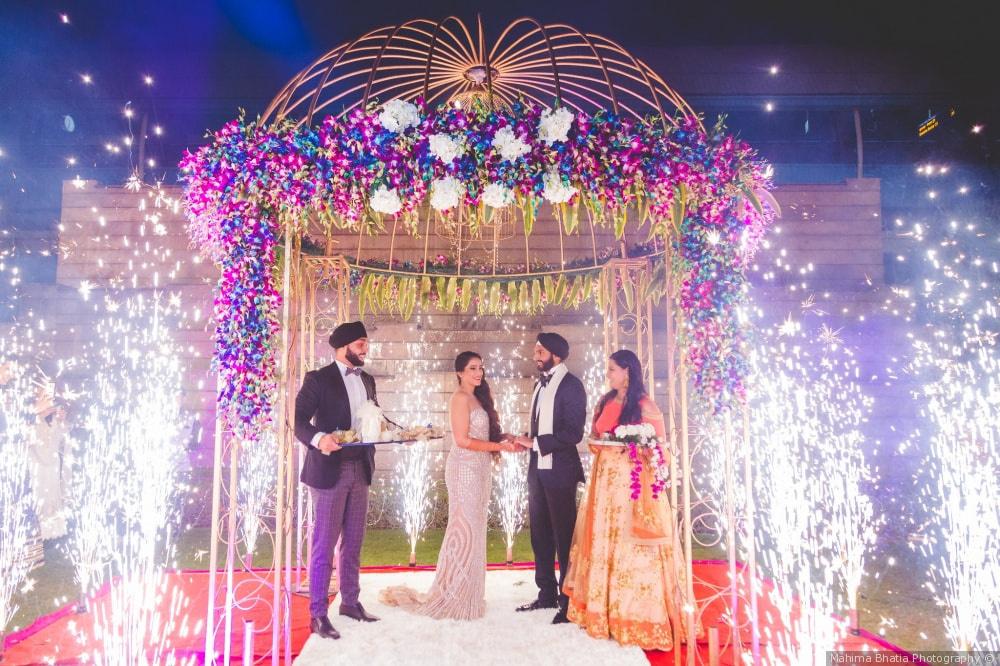 Everyone would love an over the top and dramatic display of fireworks at your wedding. While there are so many ways to add the touch of sparkle to your wedding day, a hearty display of fireworks can be one of them. Whether it would be a contained show or an exuberant one, it would definitely be a showstopper at your wedding festivities. You can incorporate them at any point in time, whether it is the bride's entry, the ring ceremony or after you both say 'I do'.
9. Photo booth for the win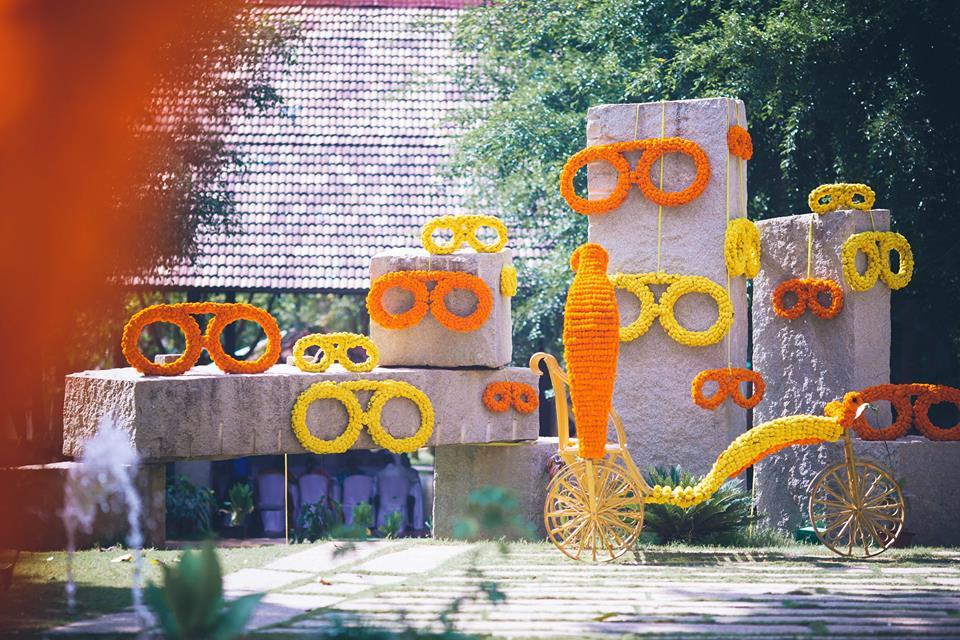 One thing that we all can associate while attending a function is making memories and carefully capturing them so that you can cherish all the beautiful moments that you experienced even years later. While you would be having the traditional photoshoot around your wedding and even before that, adding a funky photo booth to your wedding would definitely up to the fun quotient. You can choose from a plethora of extravagant photo booths available today or give it a personal touch by incorporating your wedding hashtag or something that speaks volumes about your love story to your guests.
10. Time for your furry friends

Making your pet part of your wedding festivities would definitely provide you with some of the most wonderful memories for life while even giving you enough time with them so that you can bid them farewell. You dog can be the most adorable ring bearer or stand tall with you as you enter the wedding venue.
Each couple has their own ideas when it comes to a party. Some might aim for the most extravagant show ever while some others may revel in their minimalism. Some might like an intimate setting while some others may prefer it loud and brash. Whatever your preferred aesthetic may be, with these seven spectacular ideas. However, you can never go wrong with your marriage party.
Now go ahead and plan yours with all the freedom minus the stress.
Want to share your experiences and ideas on marriage parties? Comment below.