Names, Location & Prices You Need to Know to Book Your Function Hall for Every Wedding Event
One of the major important tasks in wedding planning is to book your Function Hall. From Engagement to Reception, You need to pick a venue for all your ceremonial purposes. Check out some of the marriage halls in India before choosing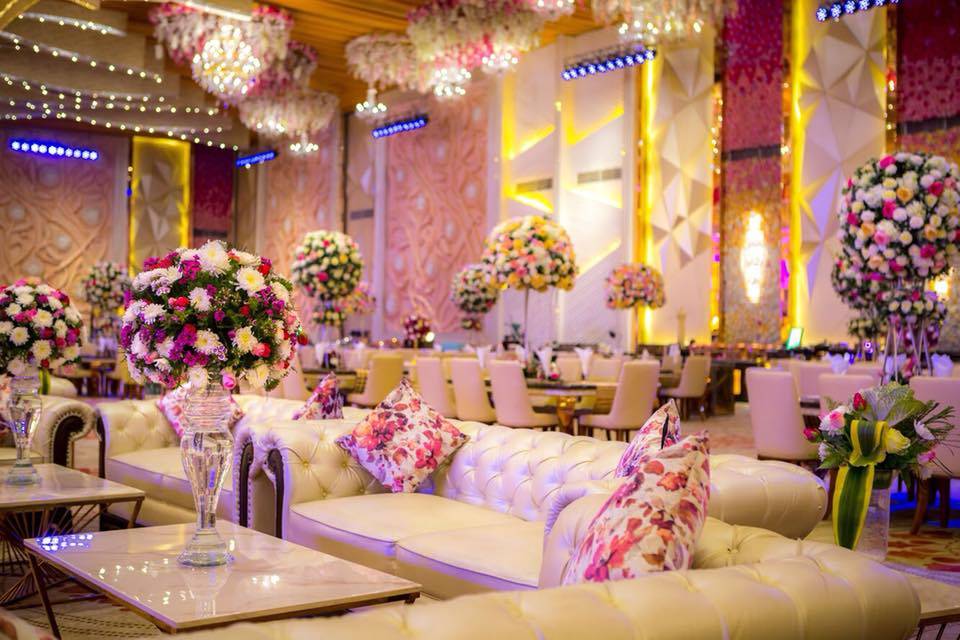 Once your wedding date is set, the next job on your wedding planning checklist is to book your venue, right? Especially during the peak wedding seasons, you definitely need to act real fast if you want to get hold of your choice of marriage hall. Every wedding ceremony has a different vibe. And therefore needs different treatment in terms of decor. For example, you may need a large garden area for your open-air Haldi function while a close indoor hall with floral decorations all over the place for your Mehndi. So here is a list of names you might need while booking a function hall for all your wedding events.
1. Yadu Greens (Delhi NCR)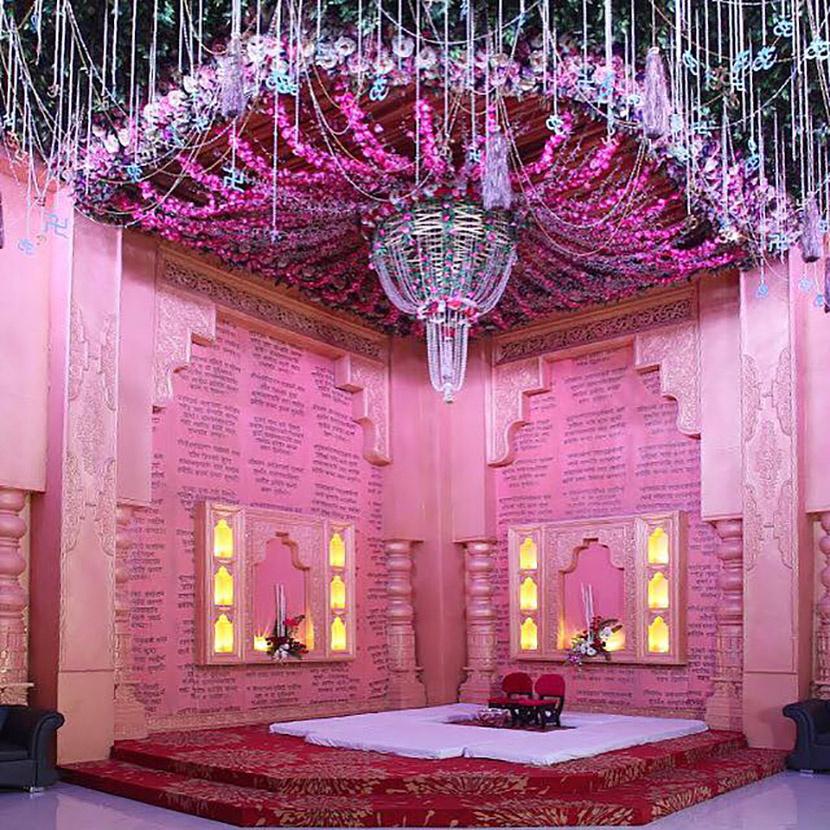 A massive farmhouse property located at the outskirts of NCR, Yadu Greens would be your perfect choice of function hall if you're looking for some grand vibes. They have categorised their venue into three different sections. The Riyasat, a 75000 square feet of open area, ideal for catering and food courts. The Yuvraj is a 55,000 sq. ft. a lawn which would cover almost all your events from Haldi ceremony to open-air reception dinner. This also has a Vedic theme and can host both indoor and outdoor events. And finally, the Elephanta is a 25,000 sq. ft. the poolside venue, where you can host your Cocktail or bachelor parties.
Price per plate: ₹2400
Number of guests: 200-5000
USP: Royal theme venue, large spaces, ideal for both indoor and outdoor functions.
2. Urmimala Hall (Kolkata)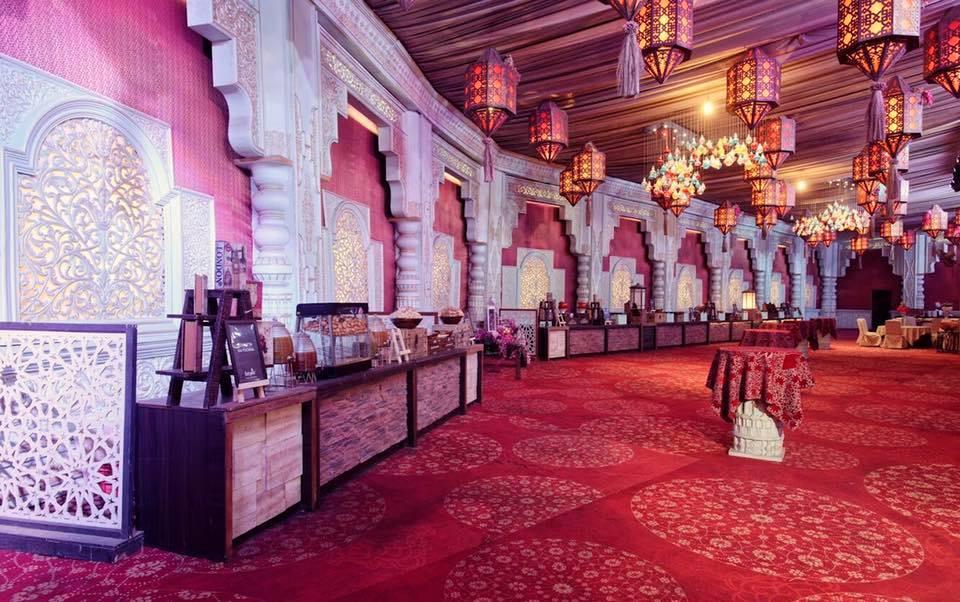 Ideal for small gatherings, Urmimala Hall in the city of Joy would be a perfect choice for you if you're looking for a cosy 'family & friends only' kind of an event. Furnished with all the modern facilities and decorated with aesthetic architecture, they make sure to deck up your function hall in a visually pleasing fashion. Urmimala hall also provides you with guest accommodation in the wedding venue itself. With their skilled in-house catering services, you can serve your guests some authentic lip-smacking Bengali food on your special occasion.
Price per plate: ₹550
Number of guests: 150
USP: In house catering serving scrumptious vegetarian and non-vegetarian cuisines, wholesome services like decor, lights, bridal room and sound/music & liquor license etc. at affordable prices.
3. Shubham Garden Party Hall (Mumbai)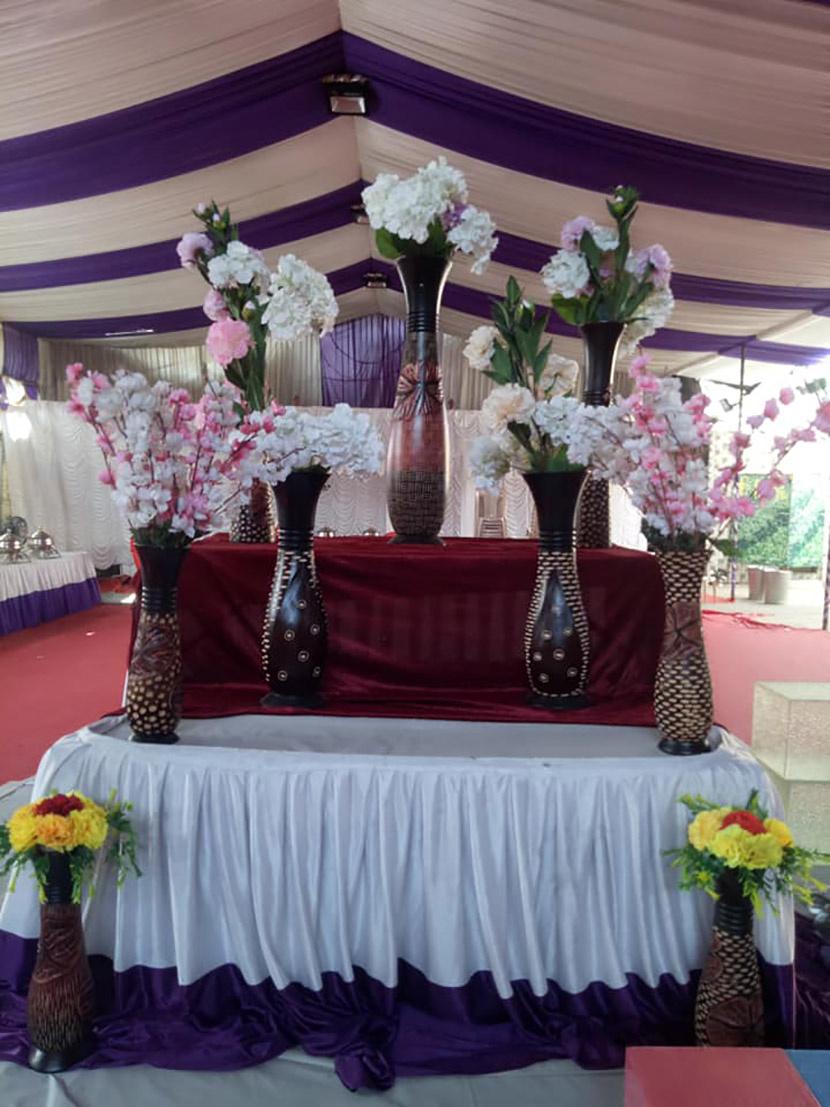 The skilled professionals at Shubham Garden Party Hall take care of every little aspect of your function hall requirements. From conceptualising your wedding theme and decorating the venue according to your taste, they make sure that the marriage hall design reflects your personality. Because of its proximity to the main city, Shubham Garden Party Hall is easily accessible by road from anywhere in the state. From a small family gathering on a Roka ceremony to a full-blown Shaadi, you can host all your wedding and pre-wedding events here.
Rental Price: From₹50000
Number of guests: 500-3500.
USP: Customised services on Mandap decoration, catering and overall decoration of your events, music/sound license, affordable price.
4. Dubai House (Hyderabad)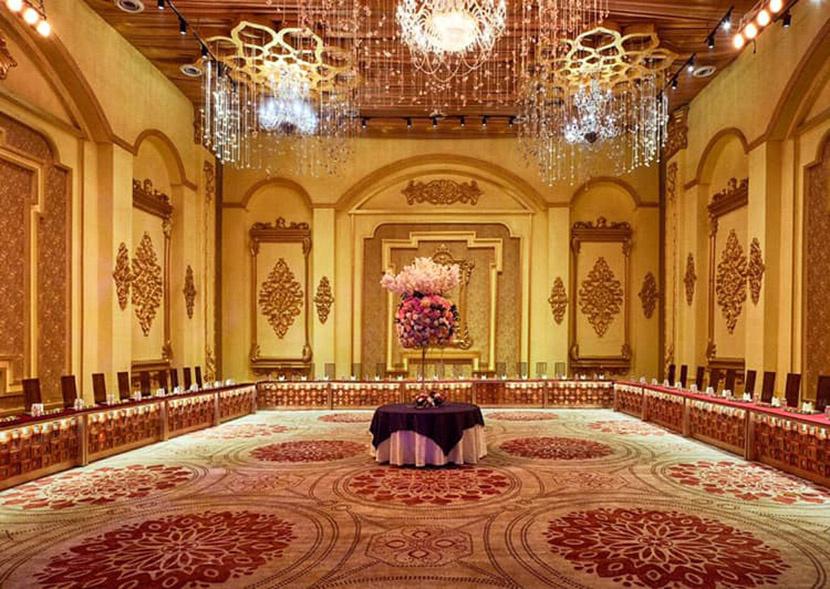 One of the best things about Dubai House function hall is they religiously maintain a serene ambience serving with honesty that impresses all their clients and guests. Their in-house catering panel has cooks and chefs who have mastered in multiple cuisines with a well-versed knowledge of recipes and spices. Also, their in-house decoration has a special edge in drapery and floral arrangements.
Price per plate: ₹250
Number of guests: 350
USP: Great staff, impressive food spread and in-house decorations.
5. Srivari Kalyana Mantapa (Bangalore)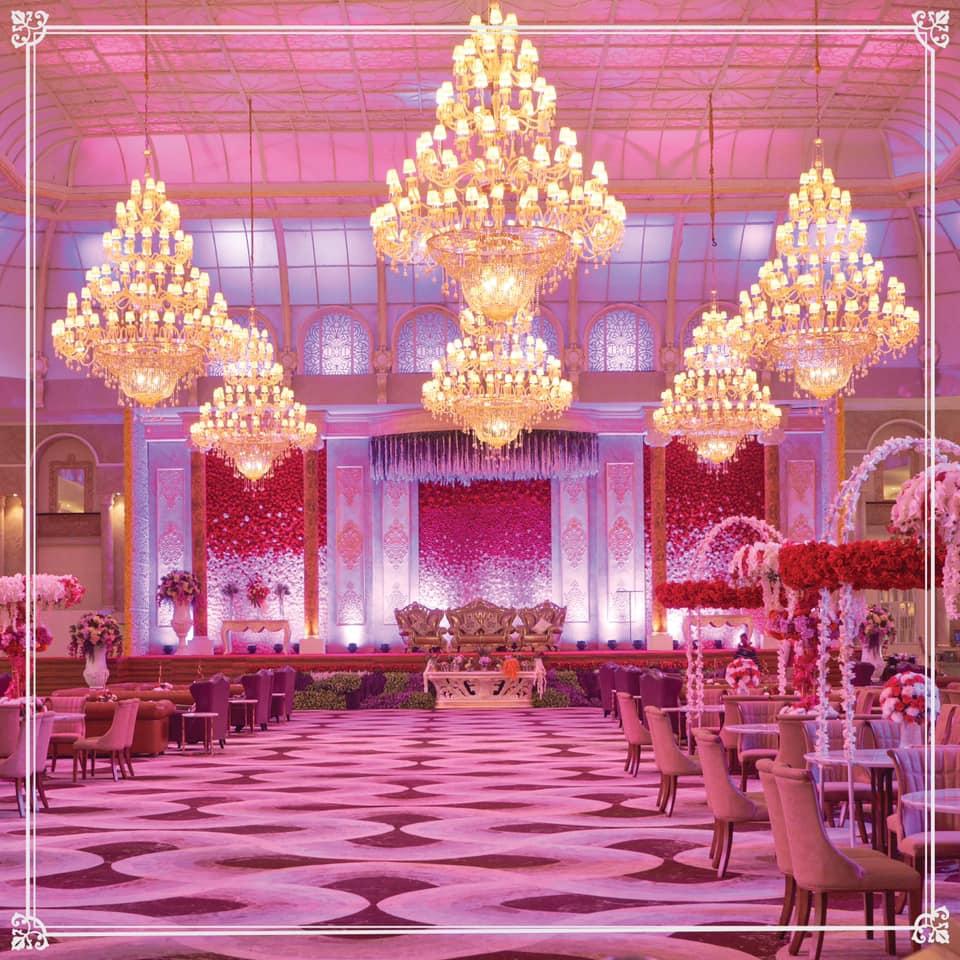 If you are looking for a spacious function hall with all the convenient facilities, warm hospitality and top class services, then you must check out Srivari Kalyana Mantapa. They also have the facility of providing guests with accommodation in luxurious rooms which makes it an ideal venue for residential weddings. Although they have their in-house caterers and wedding decorators, they also allow external vendors in case you want to hire one.
Price per plate: ₹250
Number of guests: 100-500
USP: Location within the city with convenient commuting options, in-house catering with a wide range of cuisines including North Indian, South Indian and street food.
6. VRM Gardens (Chennai)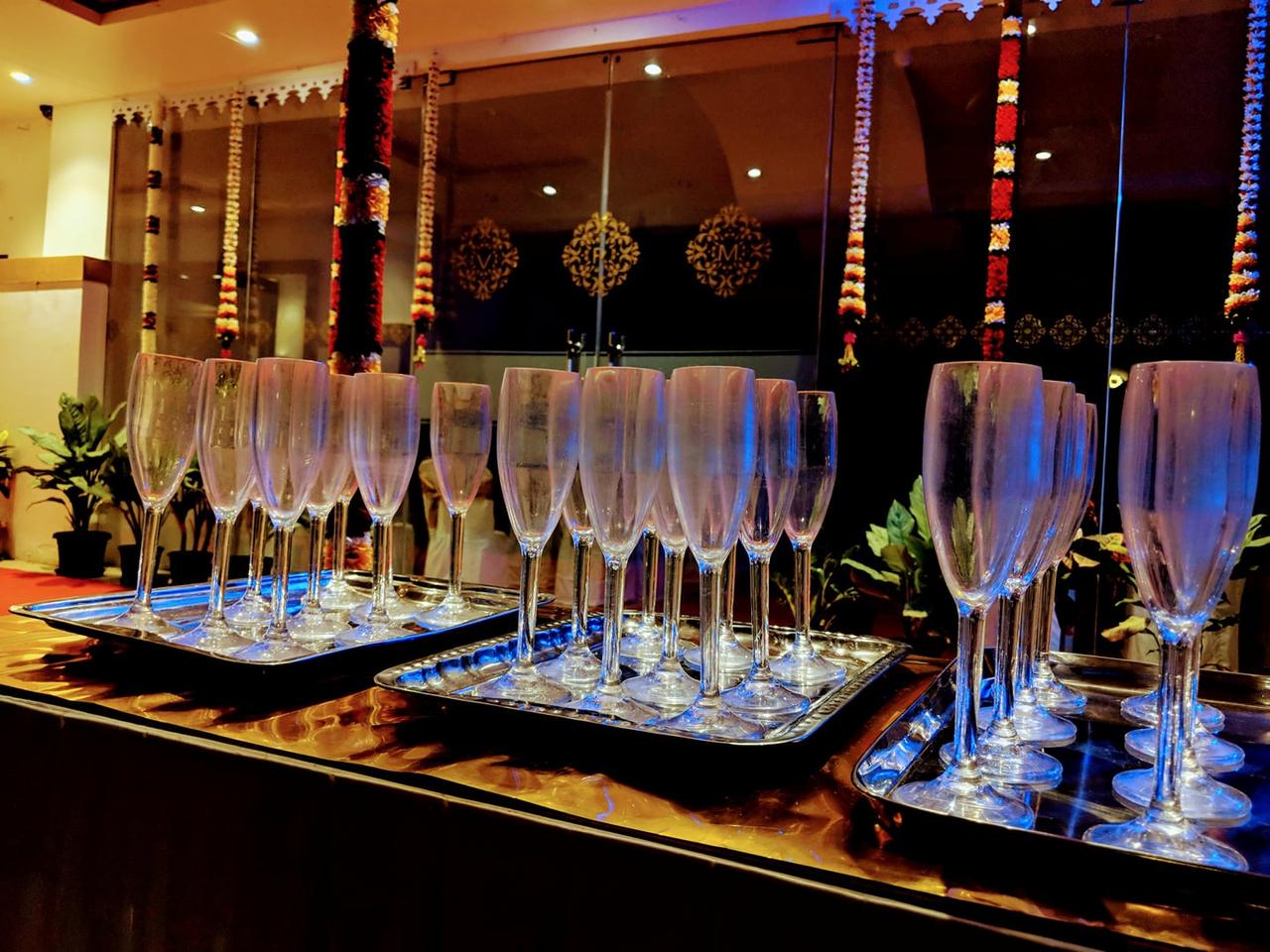 VRM Gardens is a one-stop destination for all your wedding venue requirements. An excellent function hall as well the beautiful and spacious lawns give you the liberty to choose the right kind of venue for each occasion. The team of chefs at VRM Gardens offers an expansive spread of delectable cuisines on their menu including South Indian, Mughlai, Chinese, Italian, Continental and Indian street food.
Price per plate: ₹750
Number of guests: 100-400
USP: Wonderful in-house catering, external decorators allowed, both indoor & outdoor wedding arrangement facility, rooms available for guests accommodation, ideal for residential weddings.
Once you book your function hall, make sure to convey every detail of your venue to your wedding guests. Mention on your wedding invitation about any particular rules (like no pets etc.) at your wedding hall. Also, it's advisable to give absolute clarity on your number of guests to the venue. Likewise, let your guests know about the capacity of the venue. Make sure you and your vendor are on the same page with the facilities provided and your requirements. If you think it's too much to handle, take help from a wedding planner and leave all your wedding concerns to them!
Do you want to have a fairy-tale open-air wedding at the lawns or a classic elegant wedding at an elaborate hall? Share your thoughts with us in the comment section below.