Save Money on Wedding Floral Arrangements with These 7 Ideas Now
Want to decorate your wedding with beautiful floral arrangements? We share with you some tips that will help you do just that without costing a fortune.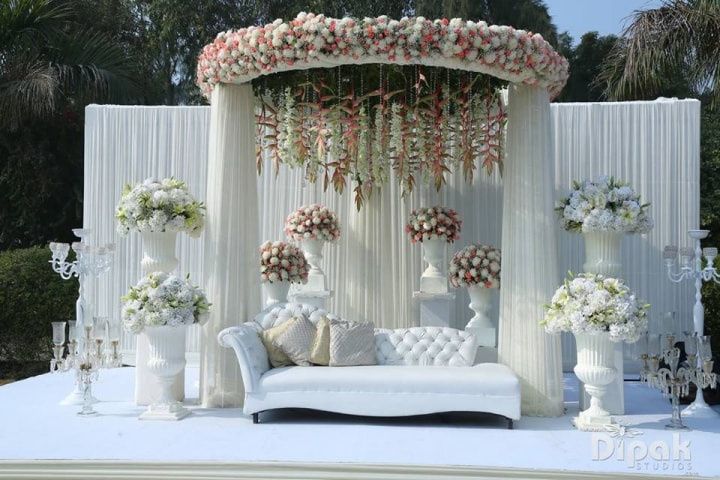 Floral arrangements are integral to weddings, either Indian or Western. These have the power to add instant glamour to your wedding. But, do you know that these cost a bomb, and are actually not apt for such folks that are tied down by budget? Here are a few tips on how to save money on wedding floral arrangements.
1. Set a budget and discuss with your florist
If you do not wish to break your bank, then it's wise to talk in detail about your budget with your florist. Always be honest and have a face to face conversation regarding how much you can afford and what you cannot. If you feel the need, then, offer the florist detailed guidelines so that he or she knows the price you are willing to pay. However, when you discuss the budget and other requirements, do give him/ her freedom to play around with creativity. Another tip is to have an open and flexible mind. Many times, florists come up with ideas that can surprise you to no limits!
2. Stick with seasonal blooms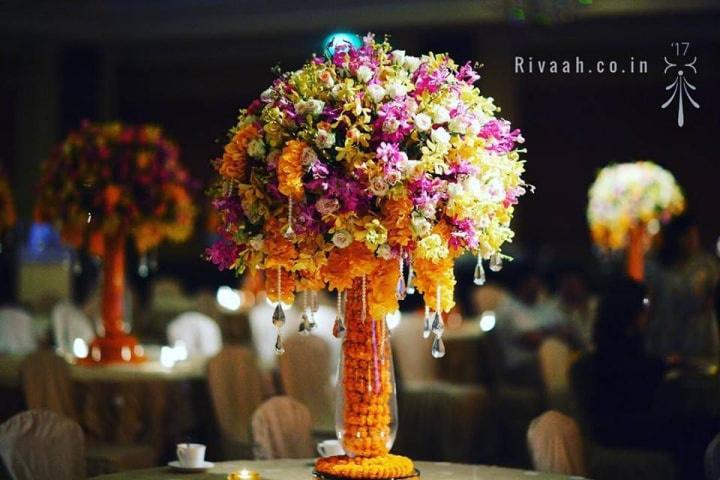 Always keep this in mind that anything that is produced or grown locally, or is seasonal, is always cheaper than non-seasonal or non-local produce. Flowers are no exception. That's why it's better to stick with such flowers that grow all year round, like, roses and orchids. Even calla lilies are available throughout the year. The more seasonal your flowers are, the lesser money you will spend on them. Also, you will get the freshest of blooms for your wedding. Additional tip: stay clear of tulips as you will pay through your nose to transport them! contact a wedding florist to help you further.
3. Consider big flowers
Have you considered using big blooms over smaller flowers to deck up your wedding venue? If not, think about it now as it's a clever way to save some hard earned money. It's always wise not to use too many statement-making blooms as these costs a bomb. Instead of investing a huge chunk of money on costly and smaller varieties, buy a few bigger blooms and then arrange on your dinner table centrepiece. For example, if you have many tables to decorate with floral centrepieces, then, arrange the vases in such a manner that you get to use one costly bloom and team it up with cheaper varieties. This will ensure that your tables look gorgeous without you spending your last dime!
4. Limited variety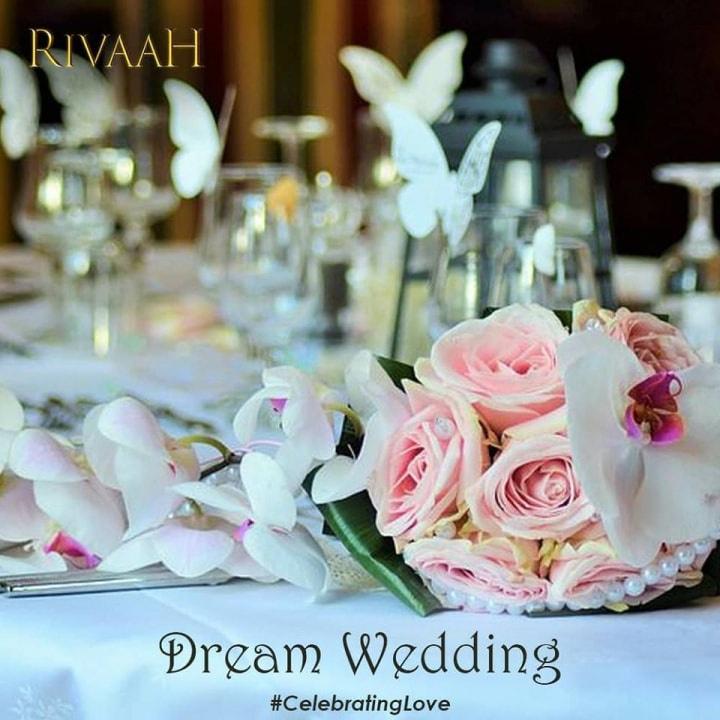 Stick to a limited variety of flowers when decorating for a wedding. Clearly, if the budget is a prime concern, you may have to let go of many costly flowers, and use cheaper ones. As a thumb rule, it pays when you stick to merely two types of flowers. Ask your florist to source two different types of flowers. When professionals purchases in bulk, you end up paying less. It's clever to limit your option to flowers belonging to the same colour family as well. Some floral choices to use are peonies, calla lilies and roses. Keeping a limited variety helps you save on labour fees that you will pay your florist. Also, check out some floral hanging decor.
5. Avoid February
Yes, you read it right! February should not be the month when you wed if you want to save money on floral arrangements. The reason is that most seasonal flowers that grow during this time are way pricier, thanks to Valentine's Day. Most florists sell flowers at exorbitant prices. It's not merely the cost factor, but also the availability of lesser flowers during February. You will find very few varieties during this month. Instead of a February wedding, plan to tie the knot during the Christmas holidays. Having a winter wedding will eliminate the need for using floral arrangements altogether!
6. Consider non-floral arrangements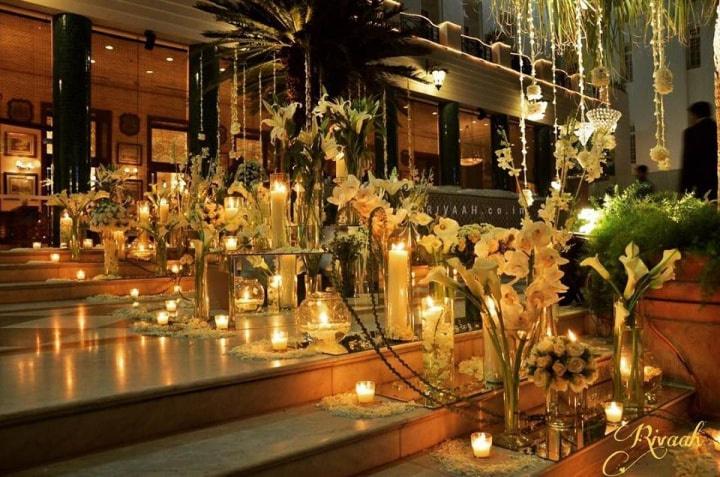 A one-stop solution to reduce your spending is to use non-floral arrangements. You can consider using the following for your wedding:
A.) Fruit arrangements
Fruits can give stiff competition to floral arrangements. Instead of using costly roses, try using a fruity centrepiece with lemons, pumpkins, grapes and some veggies like carrots and artichokes. A fruity centrepiece will not merely add a stylish touch to your wedding table but also cost a few bucks.
B.) Candles
Create a centrepiece using colourful candles. This will save you a whole lot of money than you can imagine.
7. Reuse your blooms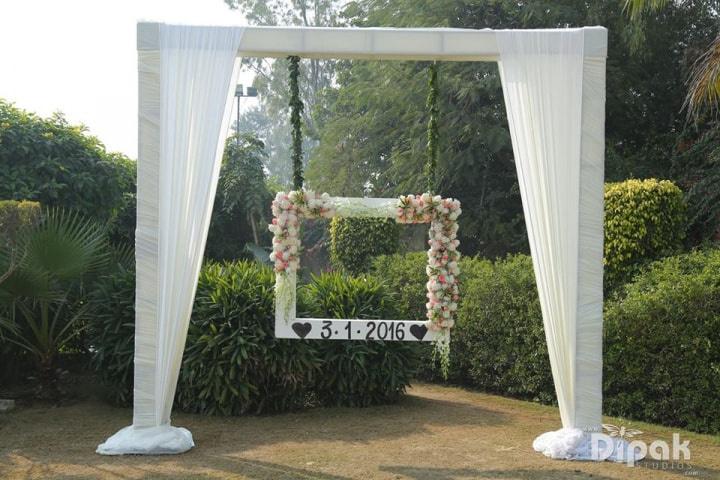 Reusing floral arrangements from your aisle can save you a lot of money. Use these blooms to decorate your wedding reception tables, or, bridesmaid bouquets in case you are a Christian. The cake table can be given depth, and colour with these flowers as well.
You can get your dream wedding even without going bonkers over pricey floral arrangements. Just follow these above-mentioned tips to ensure that you don't overspend and remain within budget.
Have more ideas to save money on floral arrangements. Lets us know through comments.