All Possible DIY Phoolon Ki Chadar Ideas to Customise Your Bridal Entry
Why pick a regular phoolon ki chadar when you can customise one on your own? Check out all possible ways to DIY your phoolon ki chadar for a perfect bridal entry.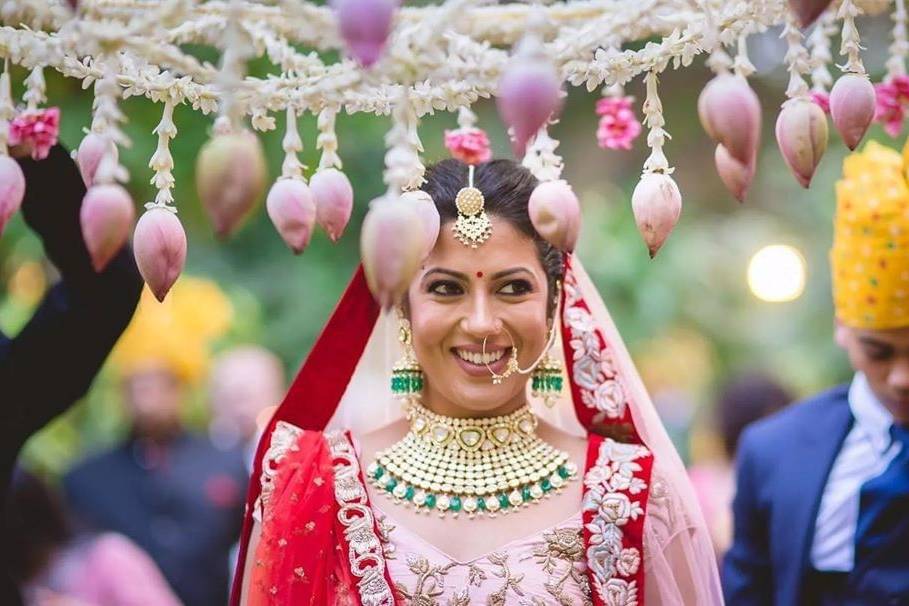 Walking down the aisle is a very personal experience and we believe every millennial bride should own that experience to whatever extent she can. After all, you'll only live this day once. It's all about making the choices that define your personal style when we talk about bridal looks and everything around it. While you might have less control over other deeds in your wedding, your bridal look and flamboyance is your own game. And hell yes you gotta own it!
If everything written above brings you in high spirits of being a bride, we know you're not the kind of bride who would settle for just any idea that comes across on the internet. You like to do things your way and we don't seem to find a reason to not second that. One of the many elements that you could incorporate your personal style into is the phoolon ki chadar. So brides-to-be, let your creative juices flow and think of some stunning things you could do with your phoolon ki chaadar.
To help you kick start, we found all the possible ways you could DIY your phoolon ki chadar, scroll through to see what they are:
Uber-edgy Parasols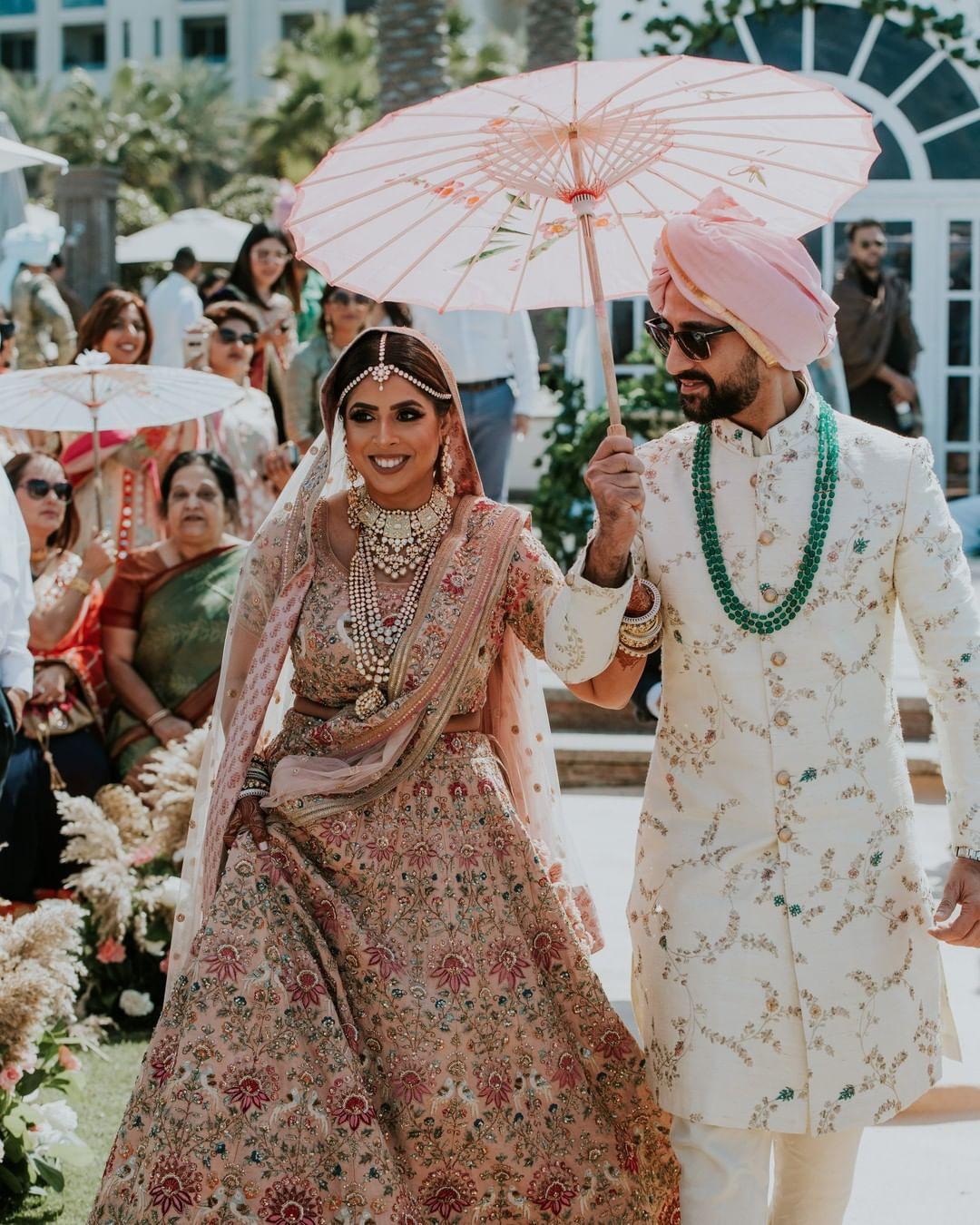 Image Courtesy: Fih Fotographie
One of the most unconventional ways to make a bridal entry is to walk down the aisle under this uber-edgy parasol matching to the shades of your bridal attire and the wedding decor. These parasols are easily available online. Decorate them with dried flowers or any embellishment of your choice and you're ready for a stunning entry.
Mother's wedding dupatta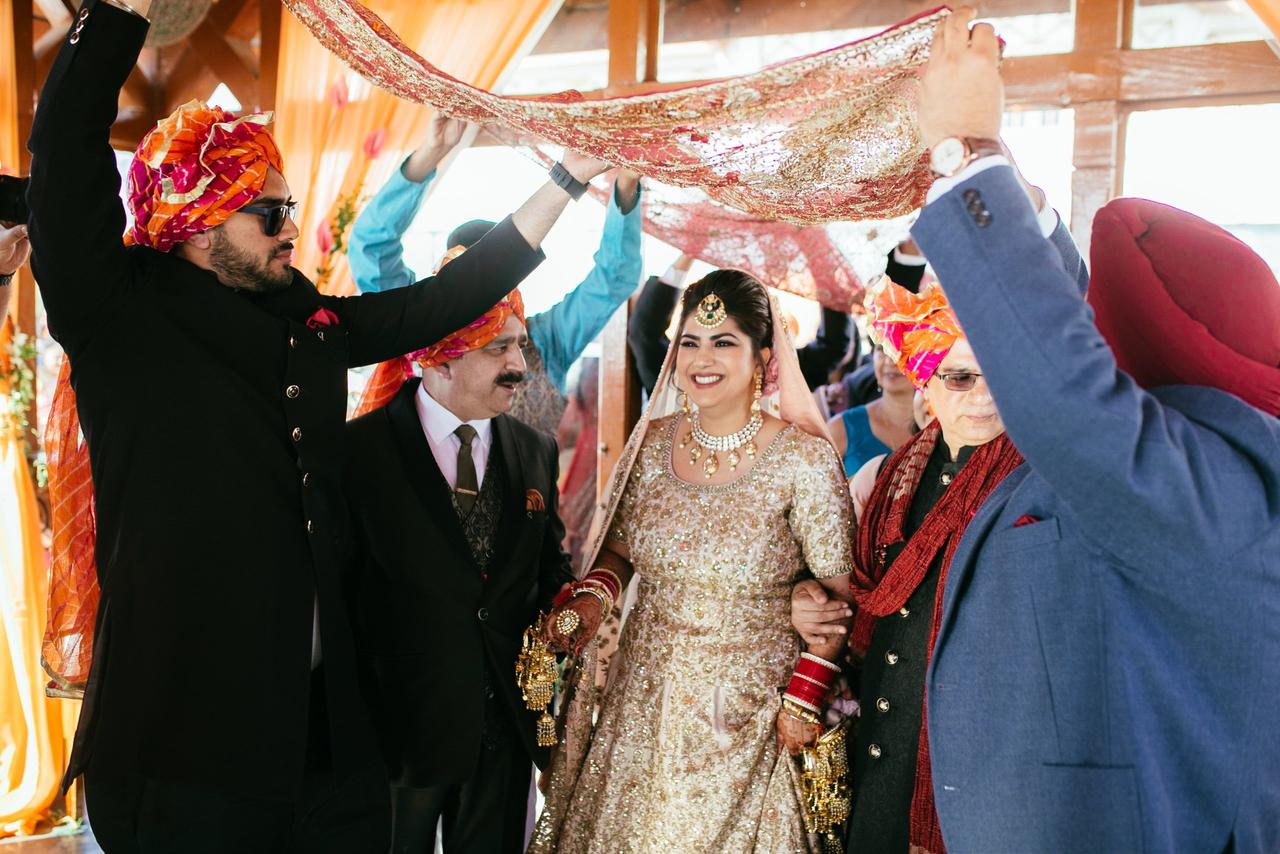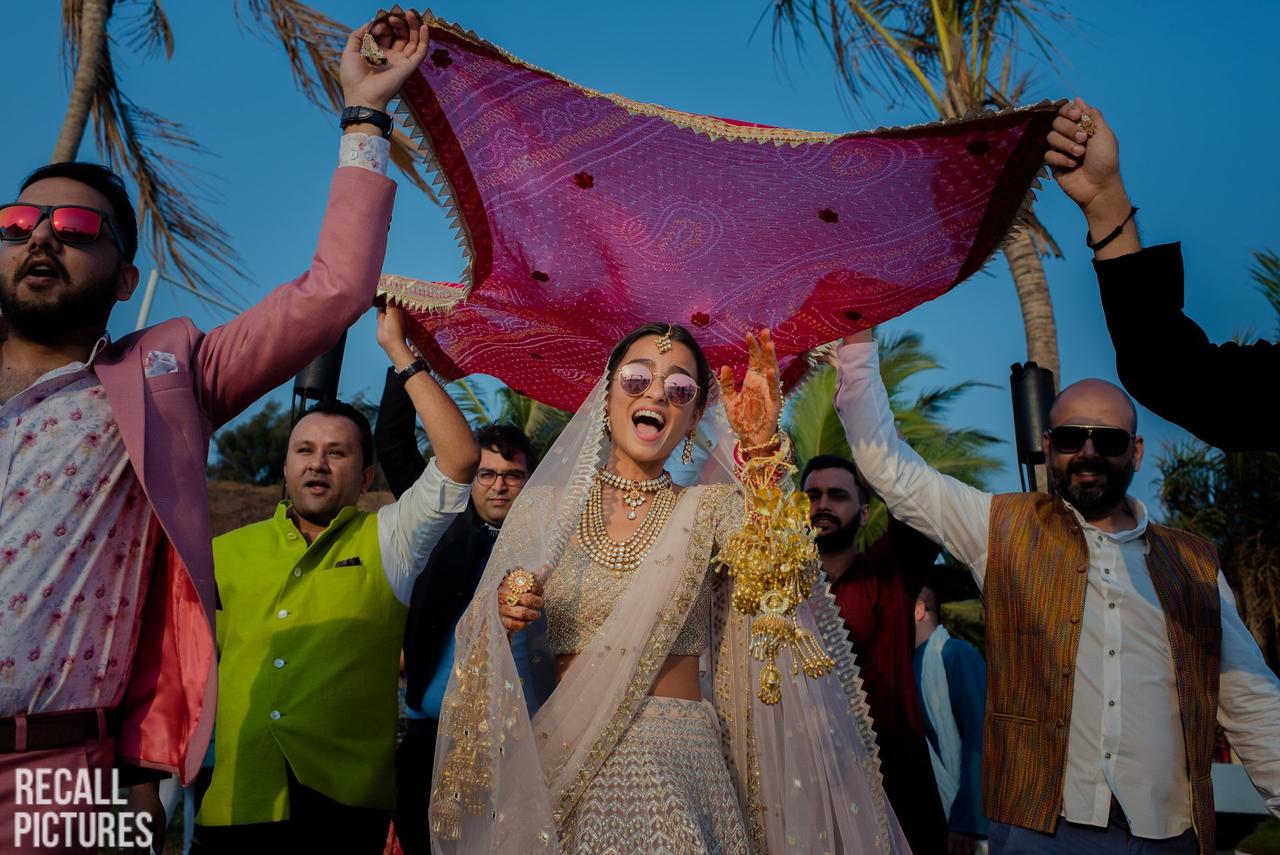 You can always count on your mom's wardrobe to find end-minute solutions to absolutely anything and everything and this is one refugee that will save you every damn time. Open the treasures of her wedding day keepsakes and use her bridal dupatta or any heavy dupatta as your phoolon ki chadar.
Plain dupattas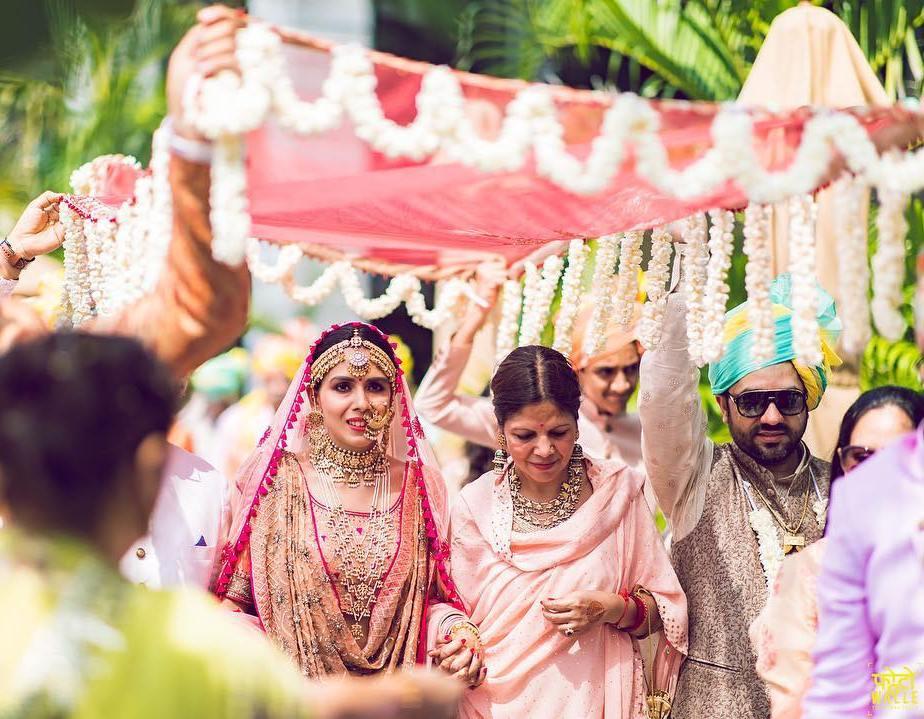 Every girl has plain dupattas lying around in her wardrobe and so would you. Pick up a dupatta to match with your wedding attire or wedding theme or simply get it dyed. Jazz up the edges with some floral strings and voila, your no-cost phoolon ki chadar is ready to be walked under.
More Dupattas Ideas with a Twist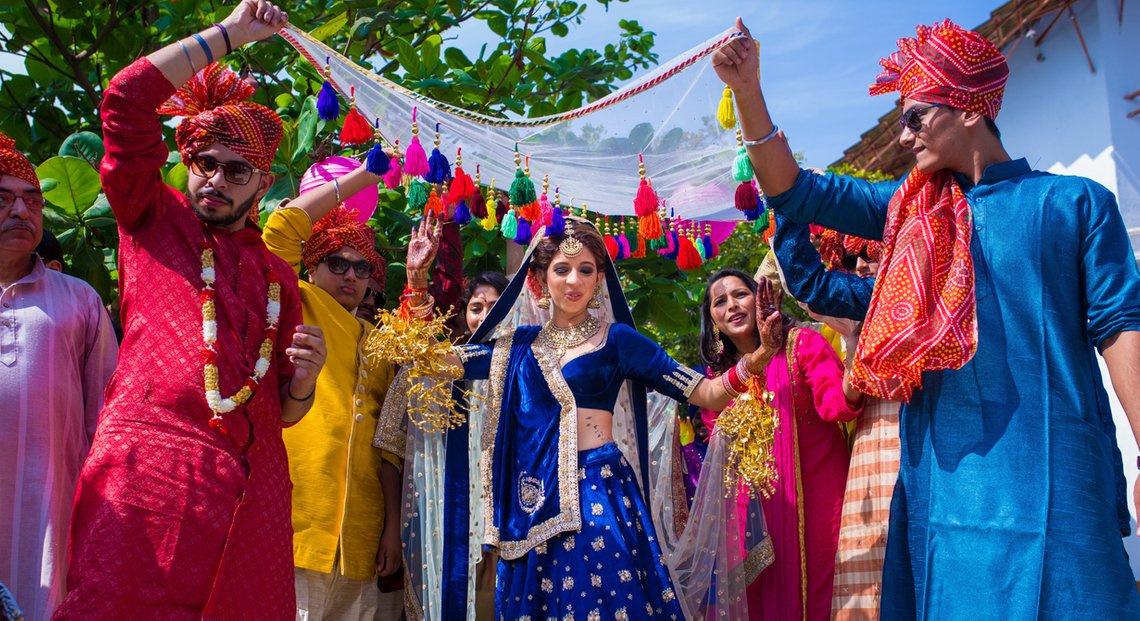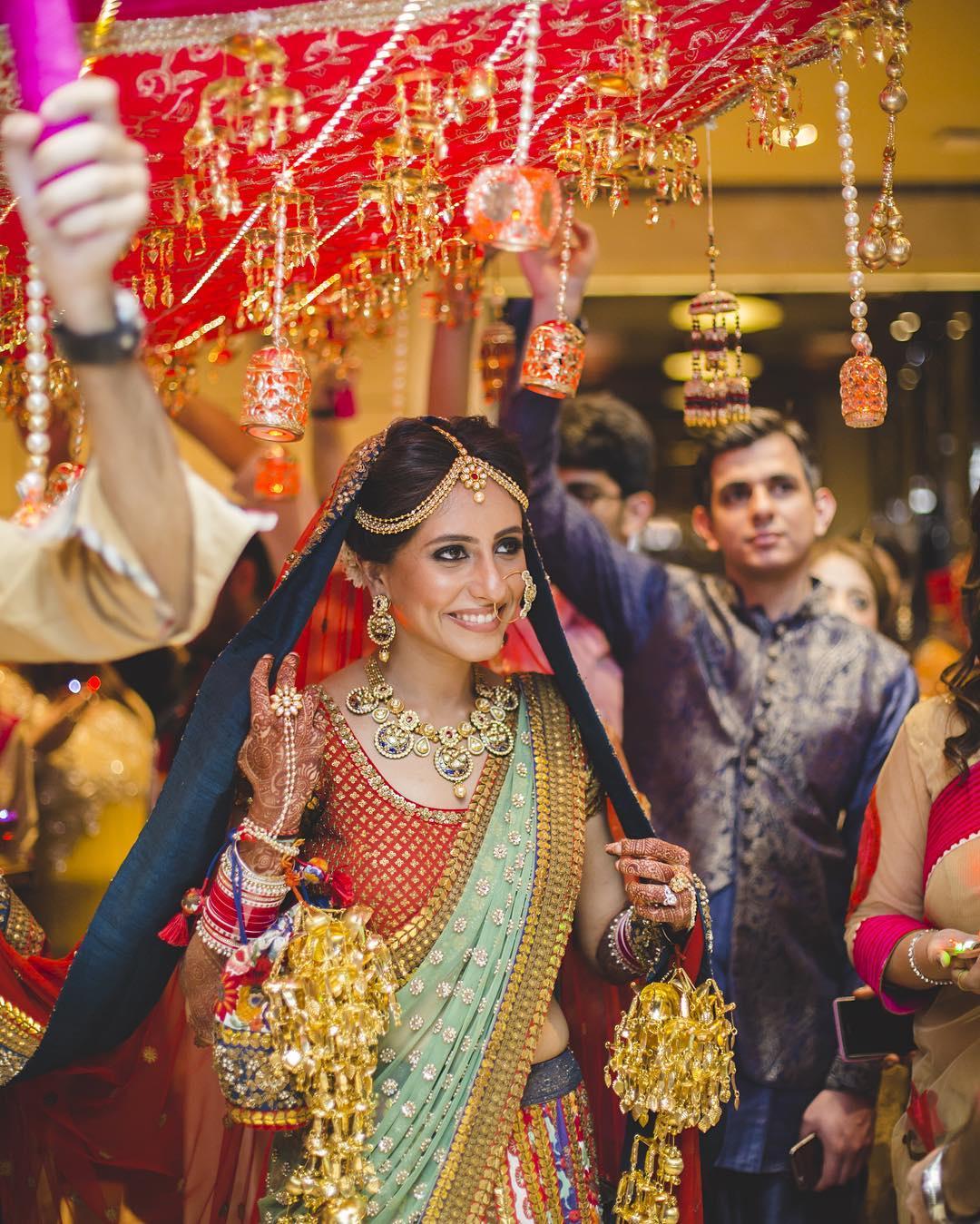 Okay, the last but not least dupatta idea is to perk up any dupatta with tassels or kalire (the two quintessential wedding elements) to completely go out of the box with your bridal entry and set some new trends. You can use pompoms and other hanging elements too!
Flowers hung with ribbons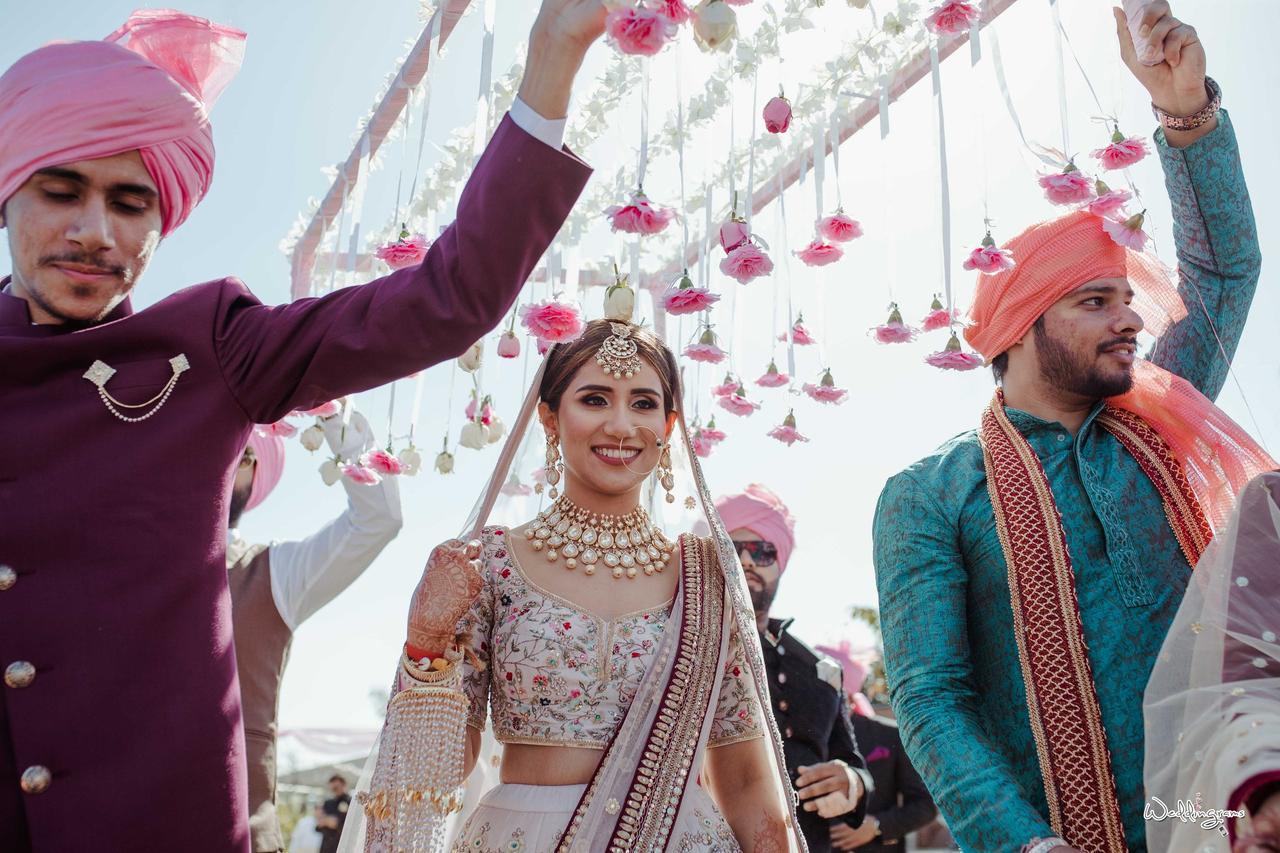 One of the simplest ways to prepare a phoolon ki chadar is to hang ribbons suspended with the flowers of your choice or liking. Just know that for a floral phoolon ki chadar smaller flowers would look better than the bigger ones. This idea is perfect for every bride-to-be who likes it simple yet different.
Fancied Umbrellas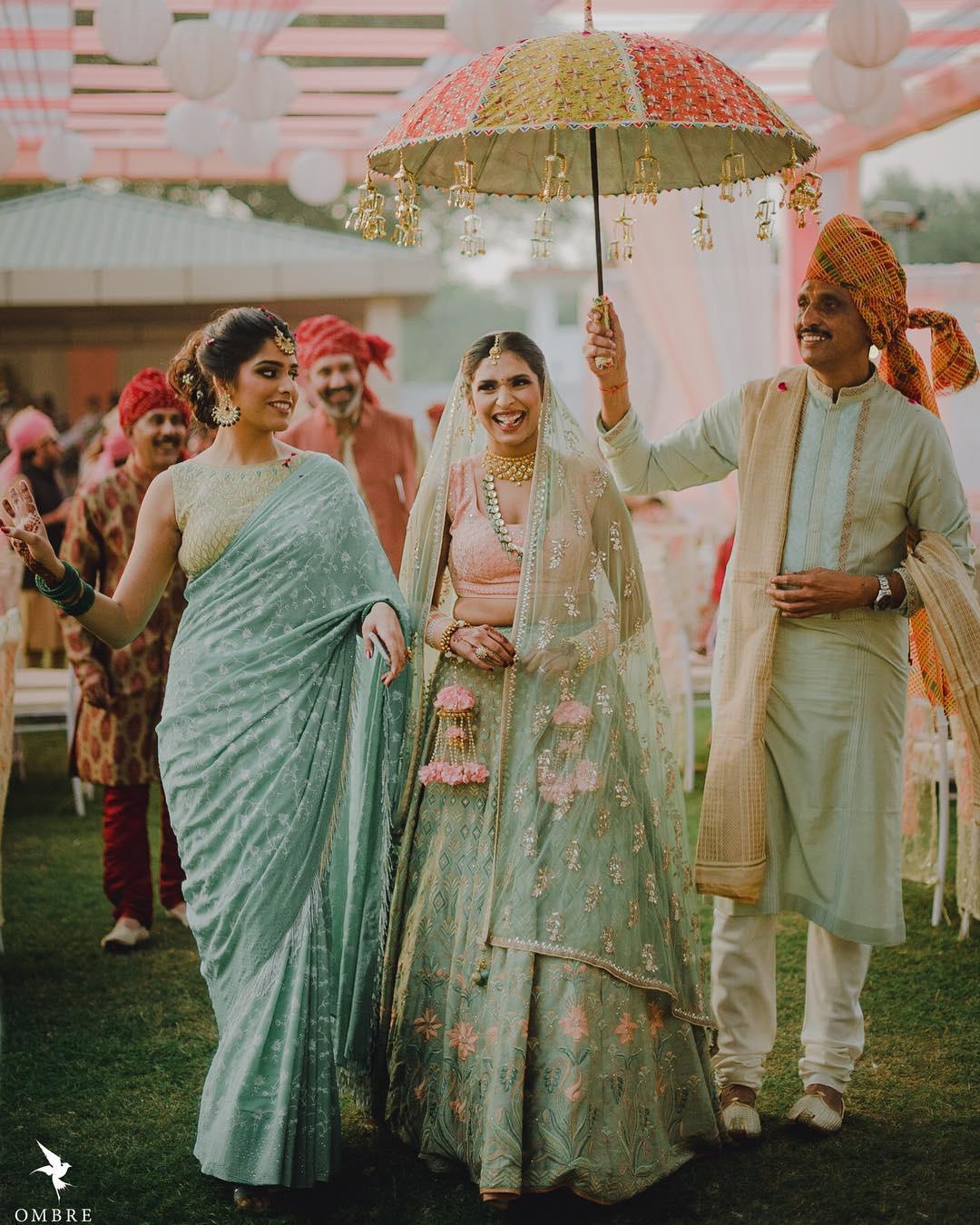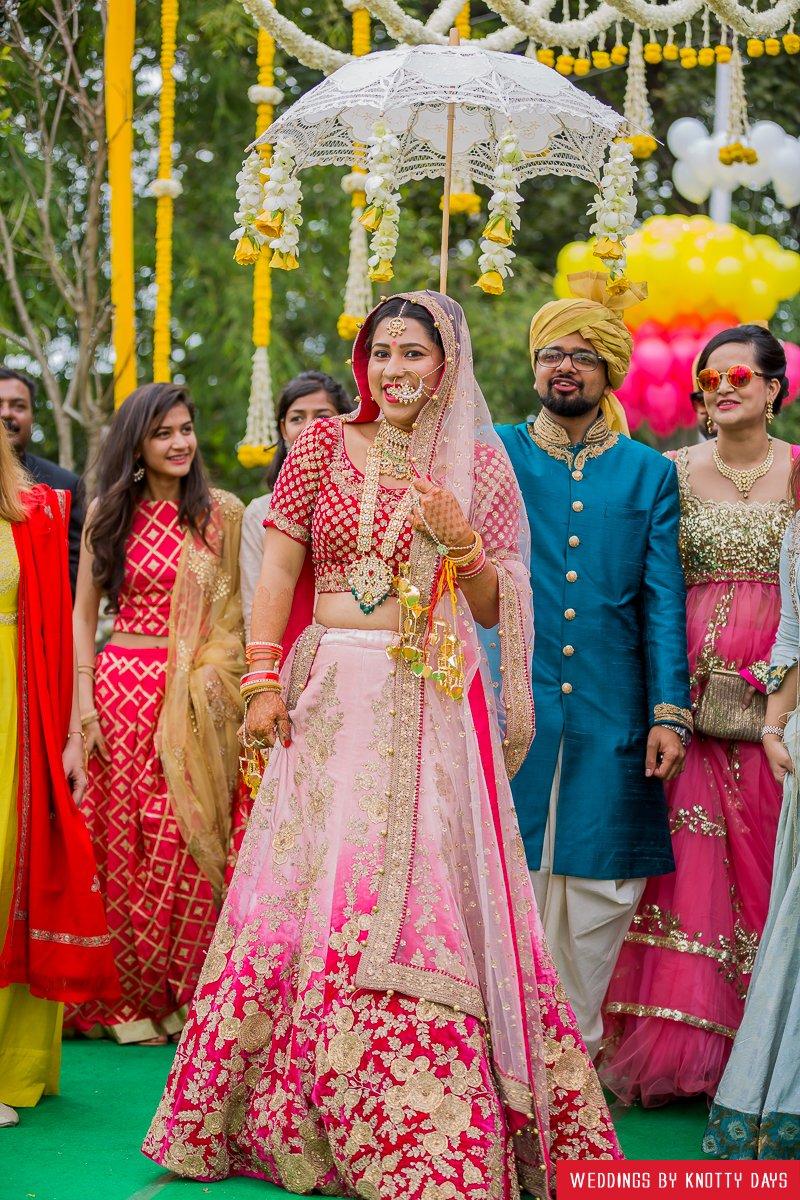 Who thought umbrellas could come to more use than just saving us from the rains. They could be an ideal lifesaver when no other phoolon ki chadar idea seems to work. Deck up those umbrellas with traditional cloth patches and kalira hangings or simply with flower strands. You can go a notch above by opting for transparent of lacey umbrellas to use as a fancy phoolon ki chadar.
Hang in some dreamcatchers!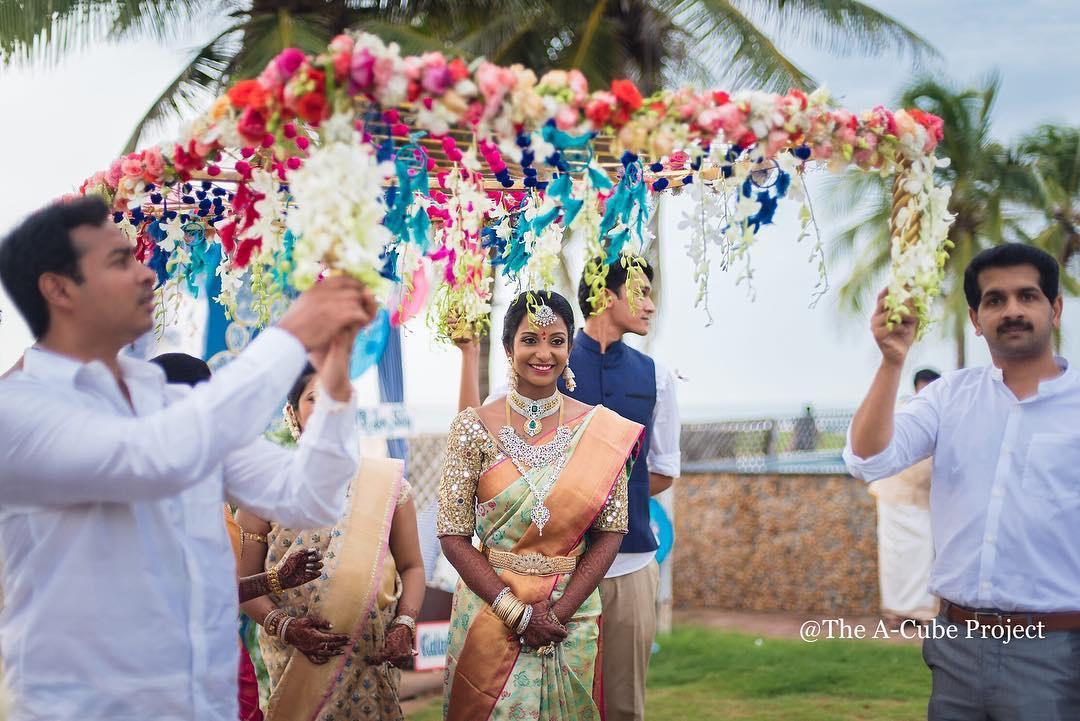 Fancy it up with some dreamy dreamcatchers. This one is definitely not a no-cost idea but it only has a bare-minimum cost involved. Source out some not-so-common dreamcatchers in the lanes of Janpath or scroll through the listings on Amazon; you're sure to get your hands on some amazing designs worthy of being on your very own phoolon ki chadar.
These were some simple ideas on how you could DIY your phoolon ki chadar for your one-of-kind bridal entry. You can always improvise and create something new out of these existing ideas but make sure to add your personal touch to it.
How are you creating your very own phoolon ki chadar? Tell us in the comments below!