Adorable Sanitiser Station Ideas For An Intimate Wedding
Planning an intimate wedding? These cute and nifty sanitiser stations are all you need to make your precious day a cherished one!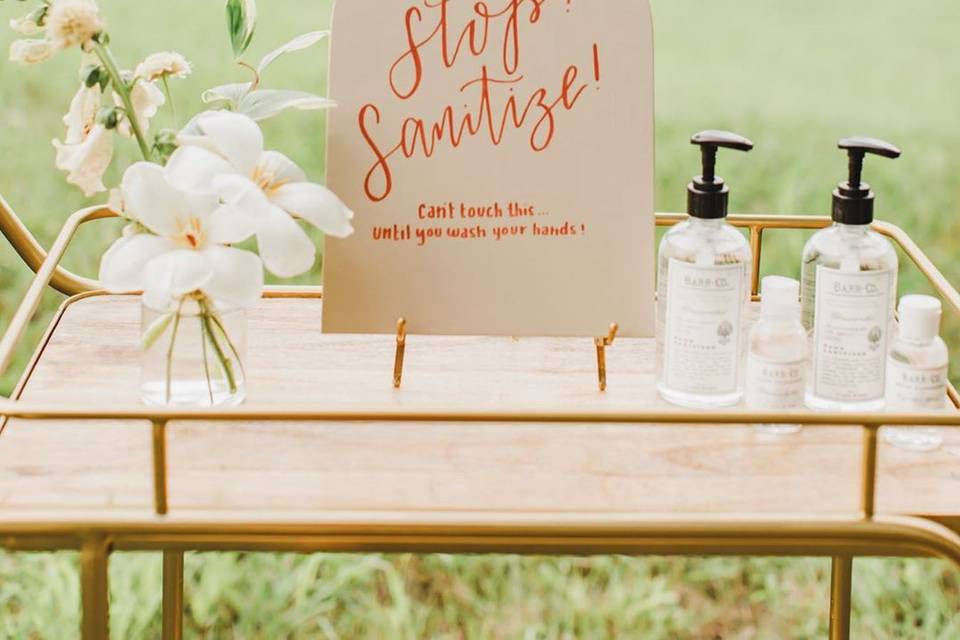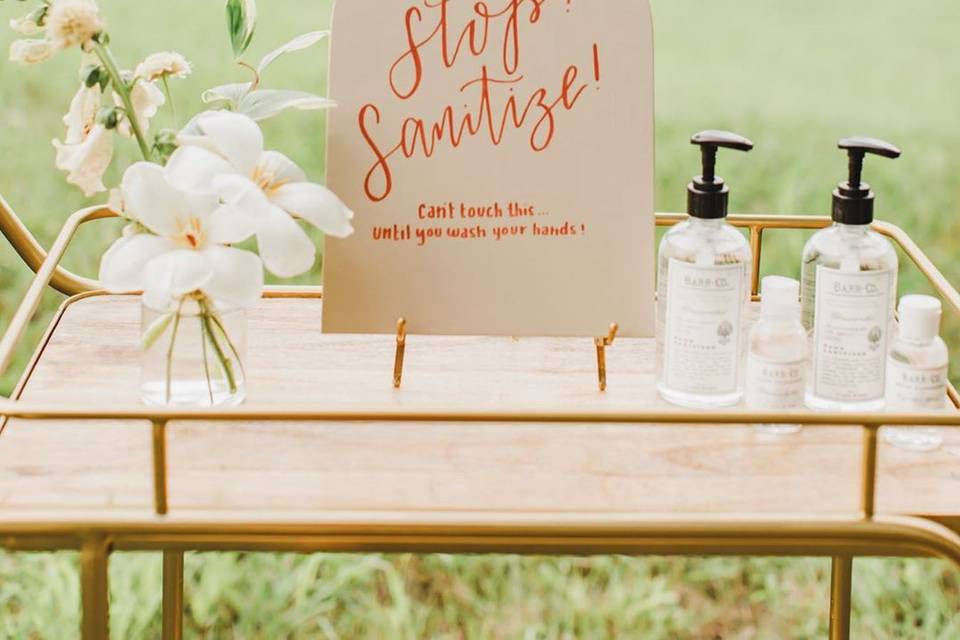 Image Credits: Arli Quinn Photography
Intimate weddings have taken a new turn and the excitement of this fad trend is driving at a good pace. From downsizing your guest lists to enhancing the quality of amenities and lip-smacking food, intimate weddings have knocked socks off. The primary reason for the rise in a micro wedding is due to the pandemic. If a lockdown wedding is what you are thinking, then safety comes first. Having a proper hygiene booth will not only keep a safety layer of sanitisation but create an urge of keeping up with the creativity as well. Even if it's about your family members!
A proper sanitisation corner works great in highlighting the aspect of favours. Keeping this exciting favour at the entrance of the venue will give a spotlight on the unique decoration of the hygiene booth. The guests will be keen on using the safety products and this will provide proper space for social distancing as well. Exciting, isn't it? Why not add this to your cute-little wedding? Consuming complimentary drinks is mainstream but a complimentary bottle of hand sanitiser is what will keep the guests hooked.
If you are looking for some uber cute, sanitiser satiation ideas for your intimate wedding, then we've got you covered. Scroll up and scout some innovative safety booths!
Welcome Boards Giving Welcome Vibes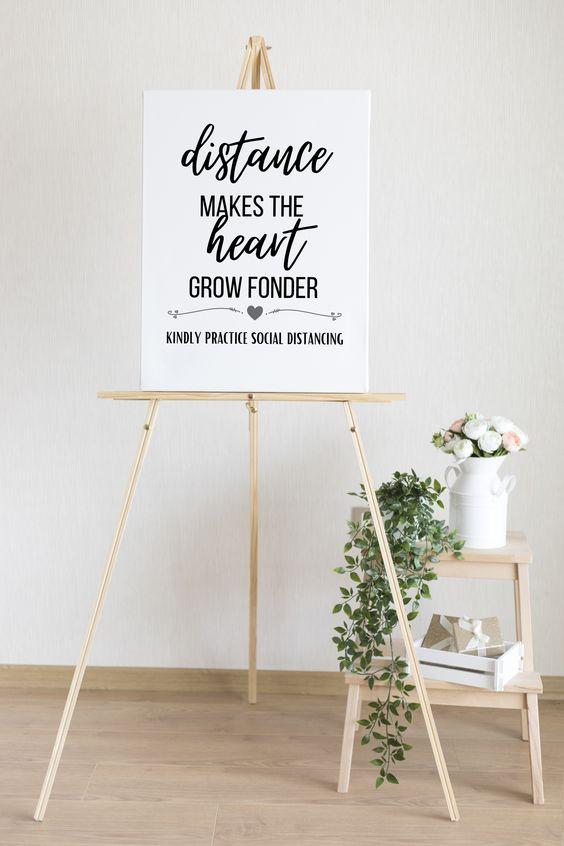 Image Credits: Pinterest
This time, let your guests know how to make memories while social distancing! This winsome welcome board will not only enhance the decor but will also create a major awareness amongst guests. You can also add a customised message and keep welcome boards at your intimate wedding.
Organise Your Own Safety Booth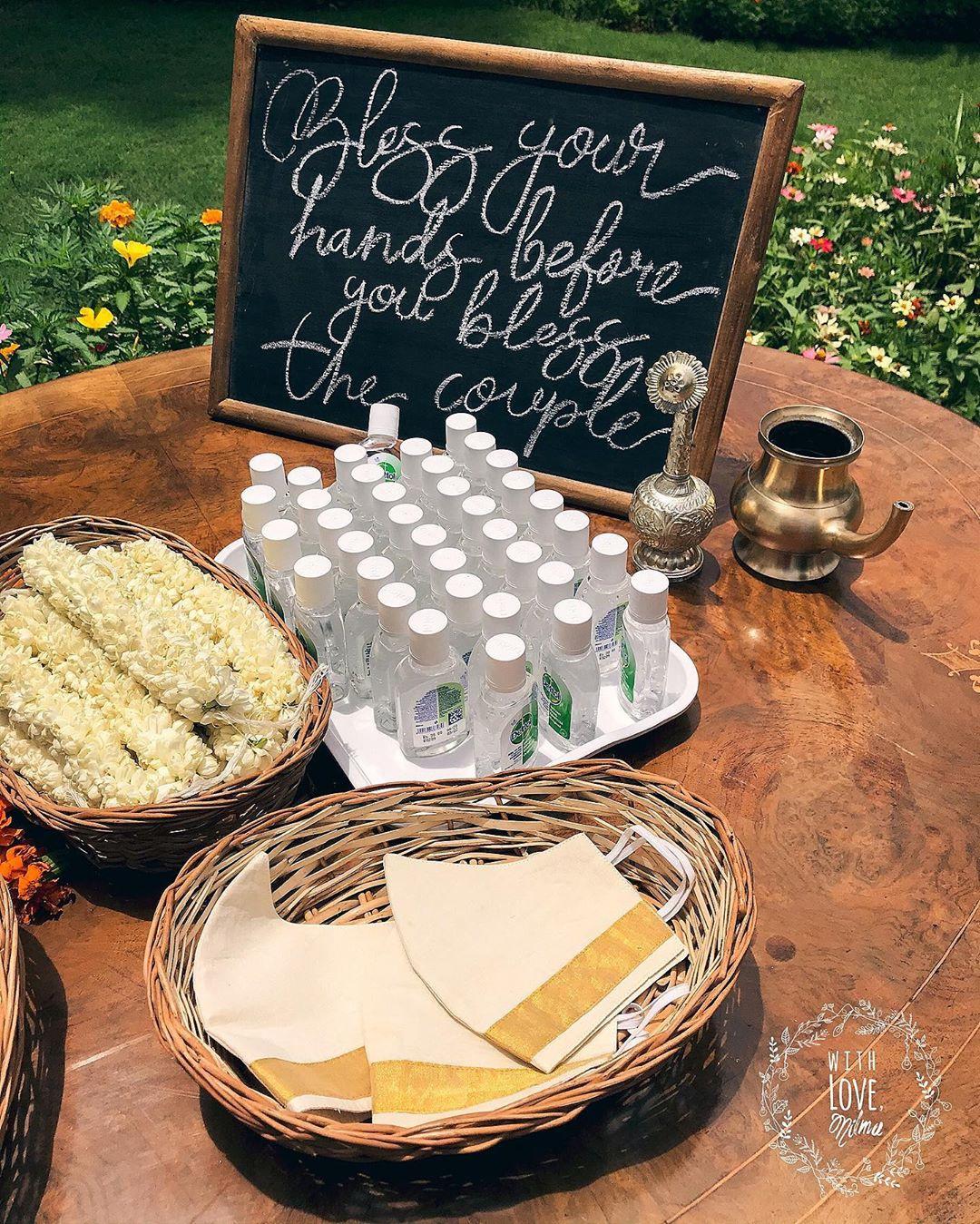 Where there are protection face masks, there are tonnes of covered smiles. A separate sanitiser corner adorned with face mask, hand sanitiser and everything which tops the level of safety is all that you need to make your compact weddings a memorable one.
A Cute Relief Station with A Lot Of Little Things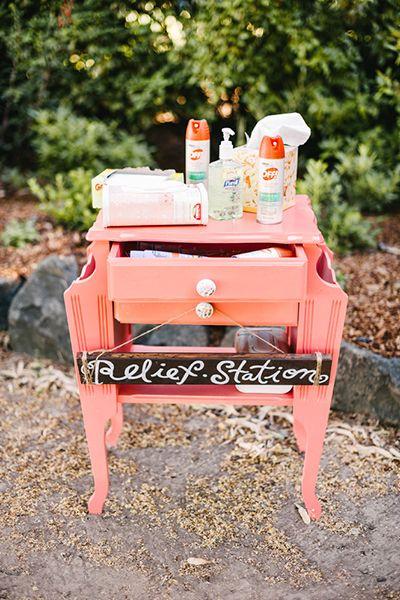 Image Credits: Pinterest
If you wish to add a little extra ease and safety to your intimate wedding decoration, then a relief station is the accurate pick. From disinfectant sprays to tissues, this cute table is everything!! Your near and dear ones are going to love this!
Elegant Printables For Table Decor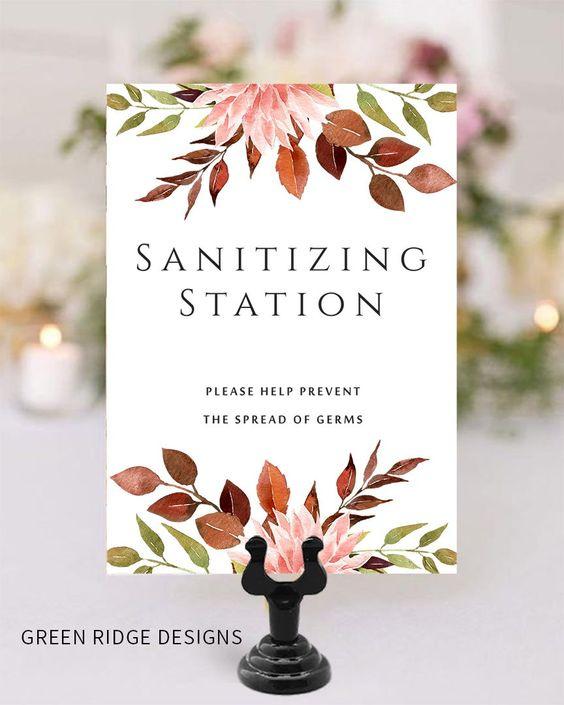 Image Credits: Pinterest
Are you looking for an elegant yet considerable table decor for your lockdown wedding? This printable can work well for your sanitiser station, which will also fill up the space of cleanliness and hygiene.
Mini Sanitiser Bottles As Favours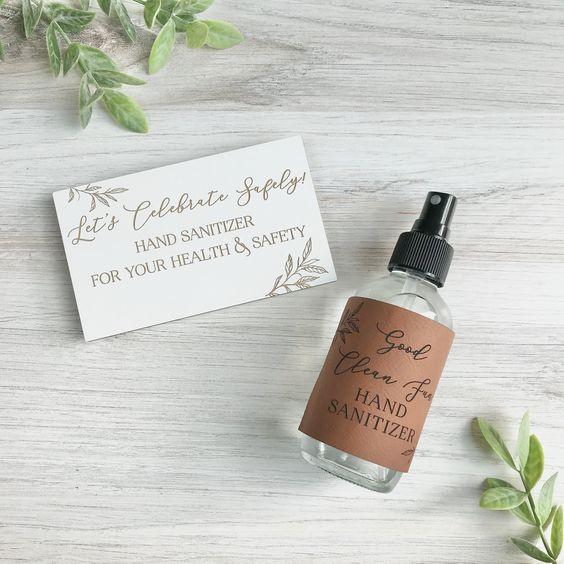 Image Credits: Pinterest
Gone are the days, when accessories were given as favours. Nowadays scented hand sanitisers are ruling over the trend of micro-wedding. After all, a little too much care hurts no one!
A Social Distancing Table Is All You Need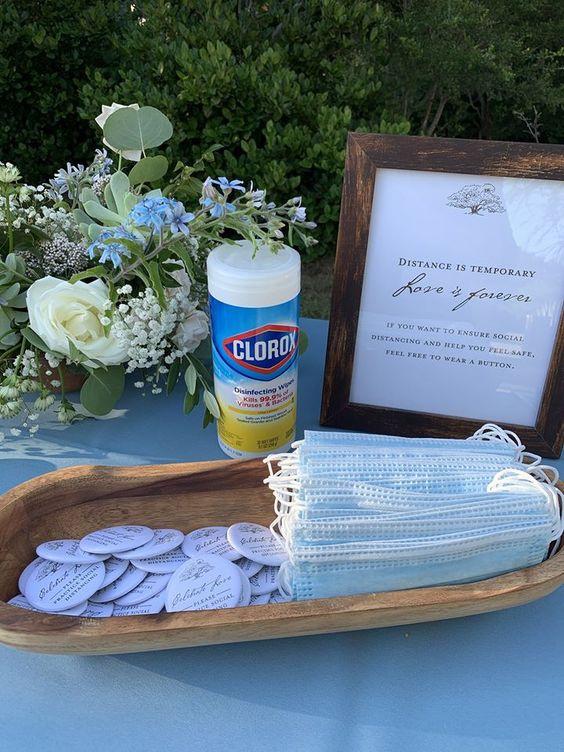 Image Credits: Pinterest
What's better than having a separate corner of safety while your guests make carefree and blissful wedding memories? This social distancing table is all you need to make your intimate wedding successful and clean.
Adding such cute and necessary elements at your intimate ceremony is essential and imperative for your safety. Have you thought of planning one such corner? Let us know about your planning in the comments below!
Words by Surbhi Sachdeva