Check These Stellar Ideas to Personalise Your Wedding Venue Now
Personalised wedding decor is quite a raging trend among couples these days. And why not? Take a look at ways to personalise your wedding venue for inspiration.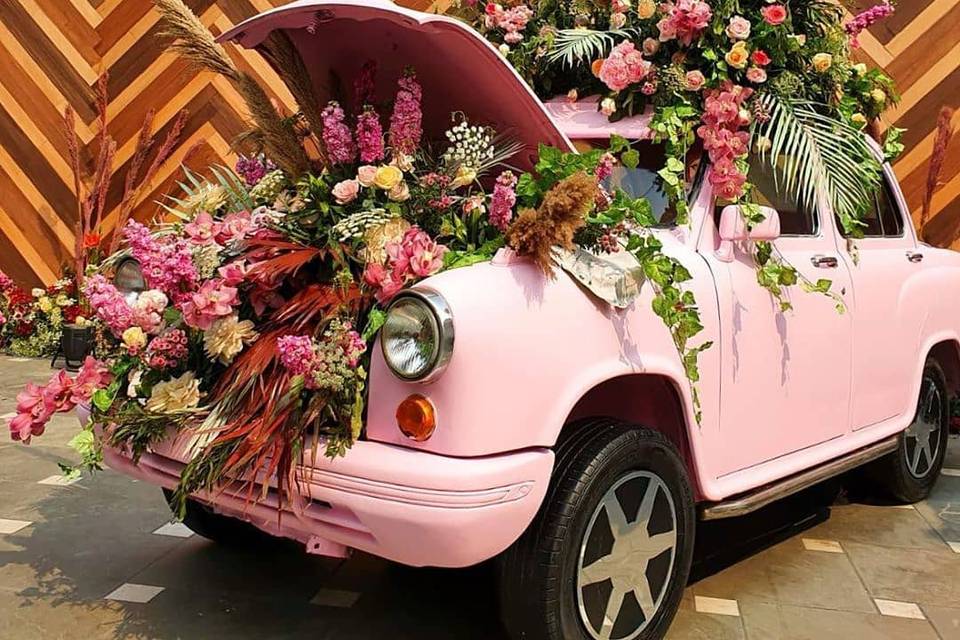 Are you a Bollywood buff? Is your partner a football league fan? Or are you both crazy about music? Since your wedding is all about celebrating you and your partner and the love you both share - going the length to personalise the wedding decor to tell your story is sure to make it one of a kind and extra special. Imagine your wedding venue all decked up in your own personalised ways telling your story oh so beautifully? That's it.
So why hold back? Go all out to personalise your wedding venue and let the venue decor tell your story right. Here are some creative tips to decorate your wedding venue in the most innovative and eccentric ways. Read on to know the deets.
The Ultimate Bollywood Bonanza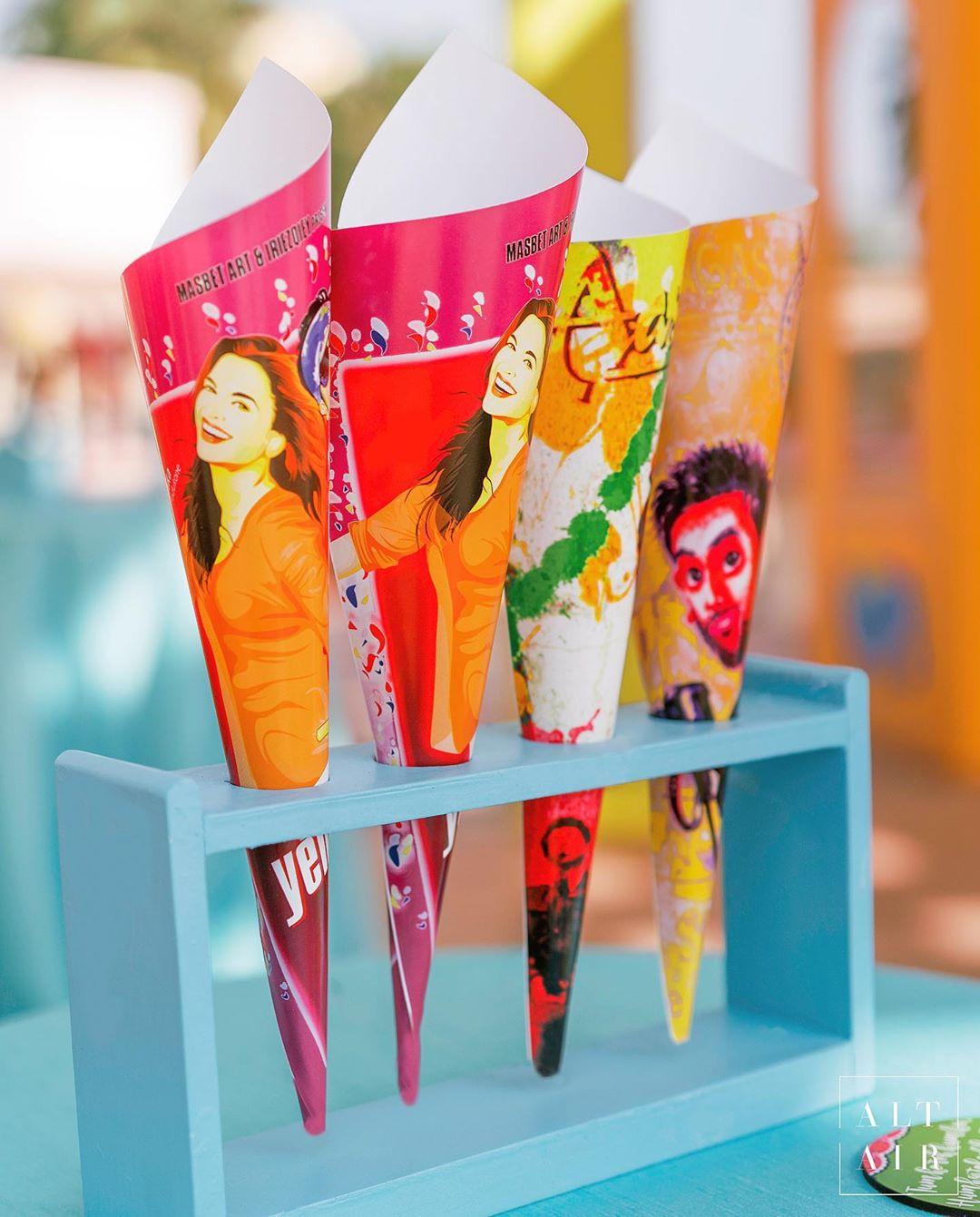 Image Courtesy: Altair
The couple breathes Bollywood and literally knows the dialogues by heart used their undeniable love for movies to personalise their wedding venue. Bollywood celebrity photo printed and rolled up as Bhelpuri cones are the dash of quirky needed to make the wedding decor stand out. This would be an ideal decor pick for Mehndi, Bollywood themed Sangeet or Haldi party. Include movie posters in the drinks trolly, ice cream parlour stand, or even Mehndi cones to make it as big as the B-town! You could spice it up with movie scenes printed on your cushions as well.
The Touch of London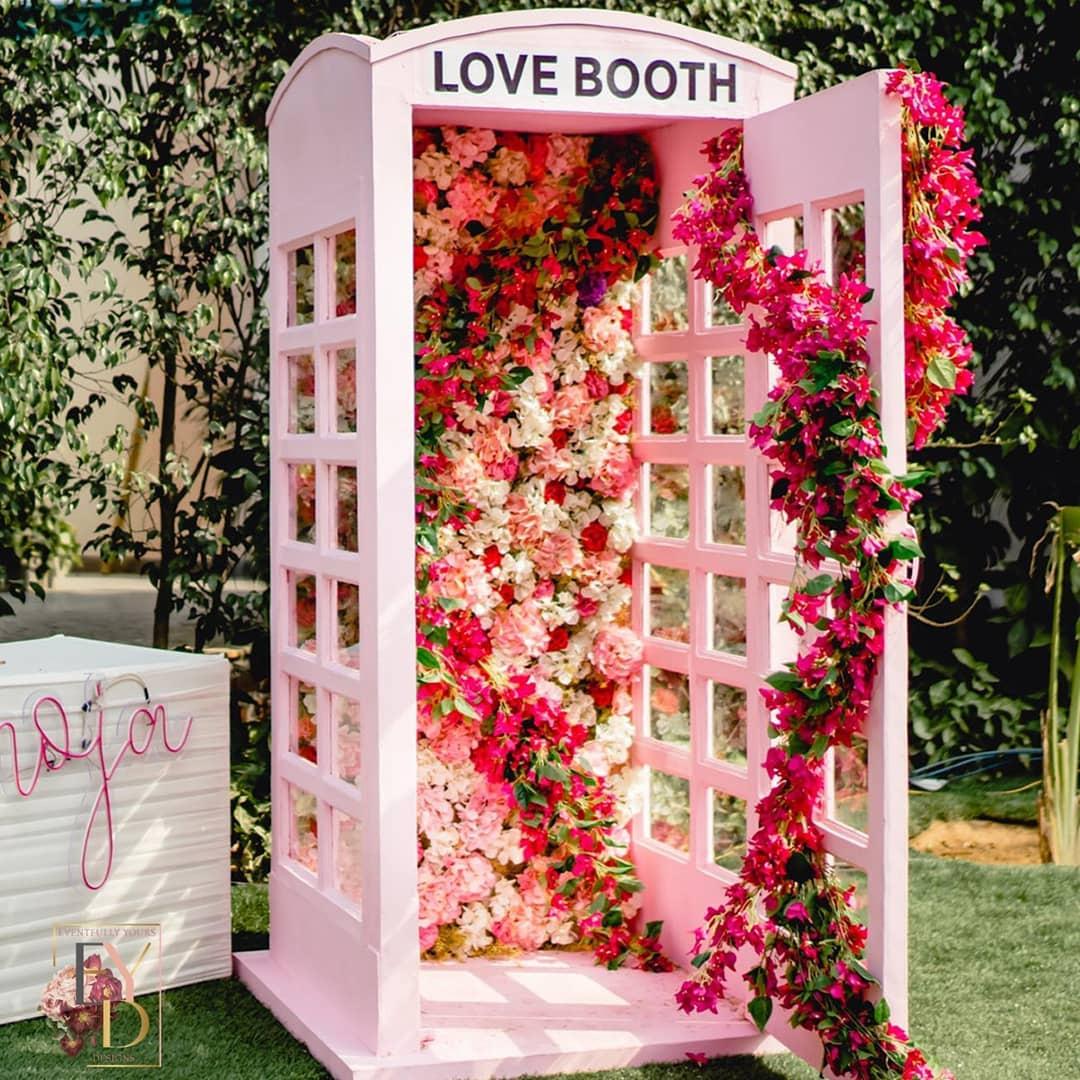 This bride has always been fascinated with London's old-world charm. So their wedding planners, Eventfully Yours, brought in the London vibes to her wedding! A classic London style telephone booth entirely dolled up with pink roses made for a stunning photobooth idea while telling the story of the bride. You could personalise your wedding venue too using similar props that represent your love for certain things.
Curiosity Room For Sangeet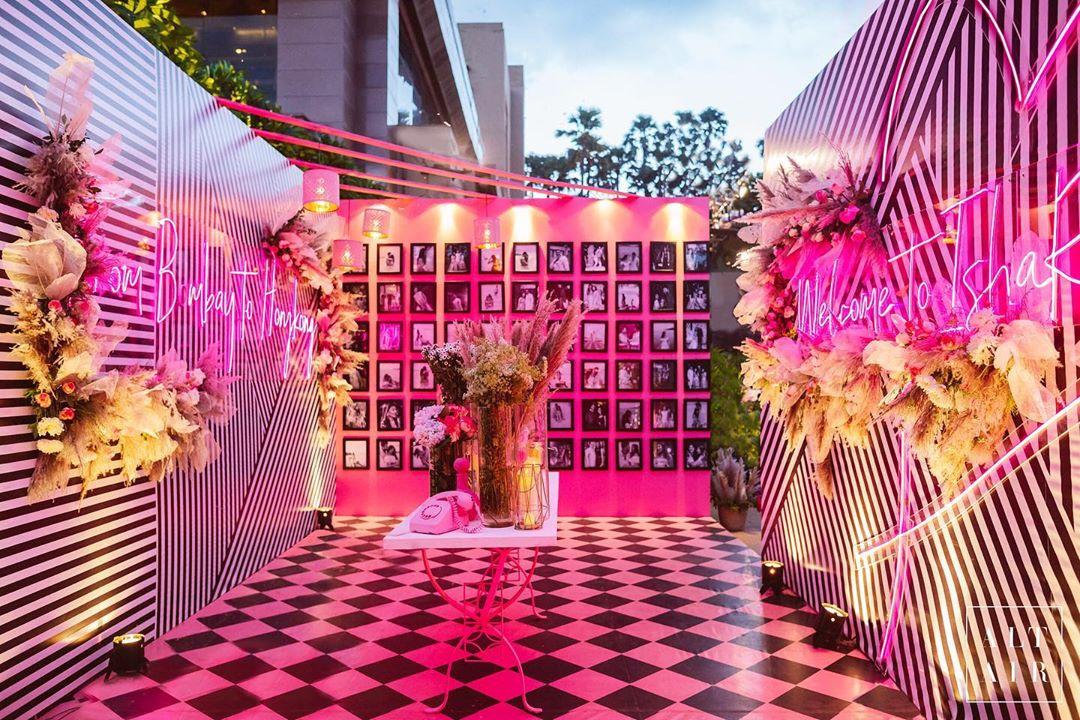 Image Courtesy: Altair
Google Pixel's Curiosity Room was a super hit among the techies out there. One such tech-loving couple had their sangeet decor theme as a Curiosity Room. The idea of a curiosity room is to trigger the imagination using simple objects of daily life and the assigned area was decorated with a colour theme, with quirky wedding hashtags that lit up the walls. The table right in the centre with a telephone on it that is not attached to any wires and the flowers and Kans grass combined with other flowers brings the touch of tropics to this uber-modern decor. The centrepiece has all kinds of exotic artefacts and souvenirs from the couple's favourite places.
To add to the fun you can actually hang up cute photos to create your own Hall of Fame or a memory lane.
The Kaleidoscope House with Flamingos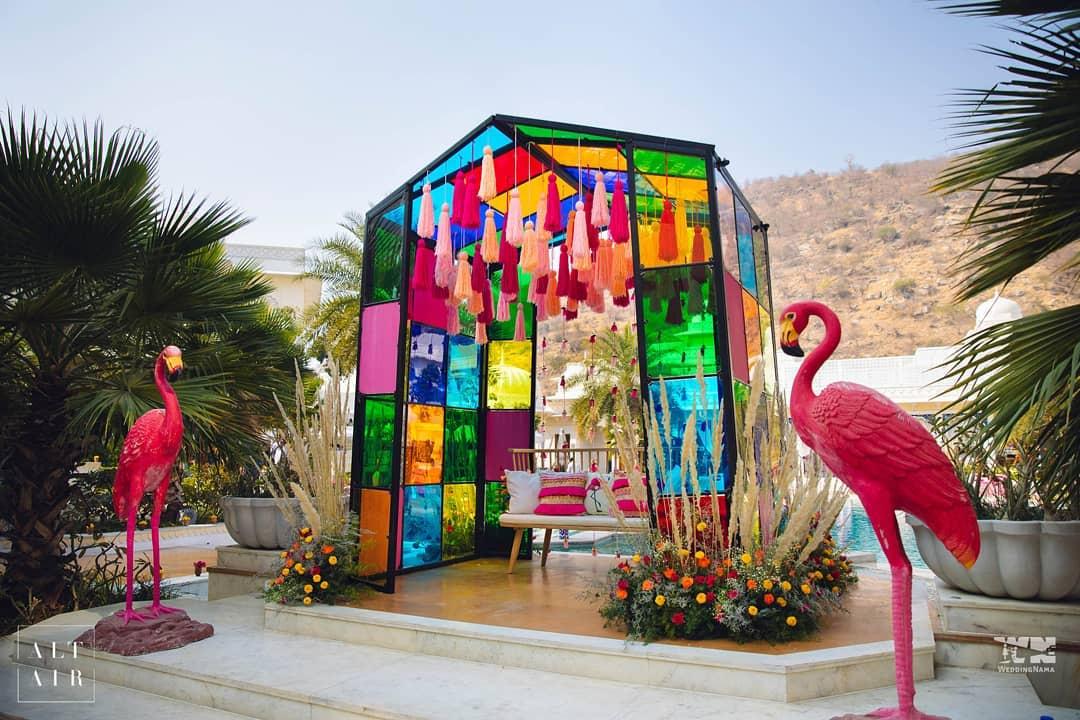 Image Courtesy: Altair
Did we not love to stare inside the kaleidoscope as kids? The colour transformations sure take us to a world of dreams and bringing that dream of childhood to life, this couple actually had a kaleidoscopic glass room full of colours. To add to this whimsical theme that also had flamingos placed aesthetically bring Ibiza to their Mehndi. Try this idea on your open-air ceremonies like Sangeet, Mehndi or Haldi for an intimate wedding.
Colourful Origami in The Backdrop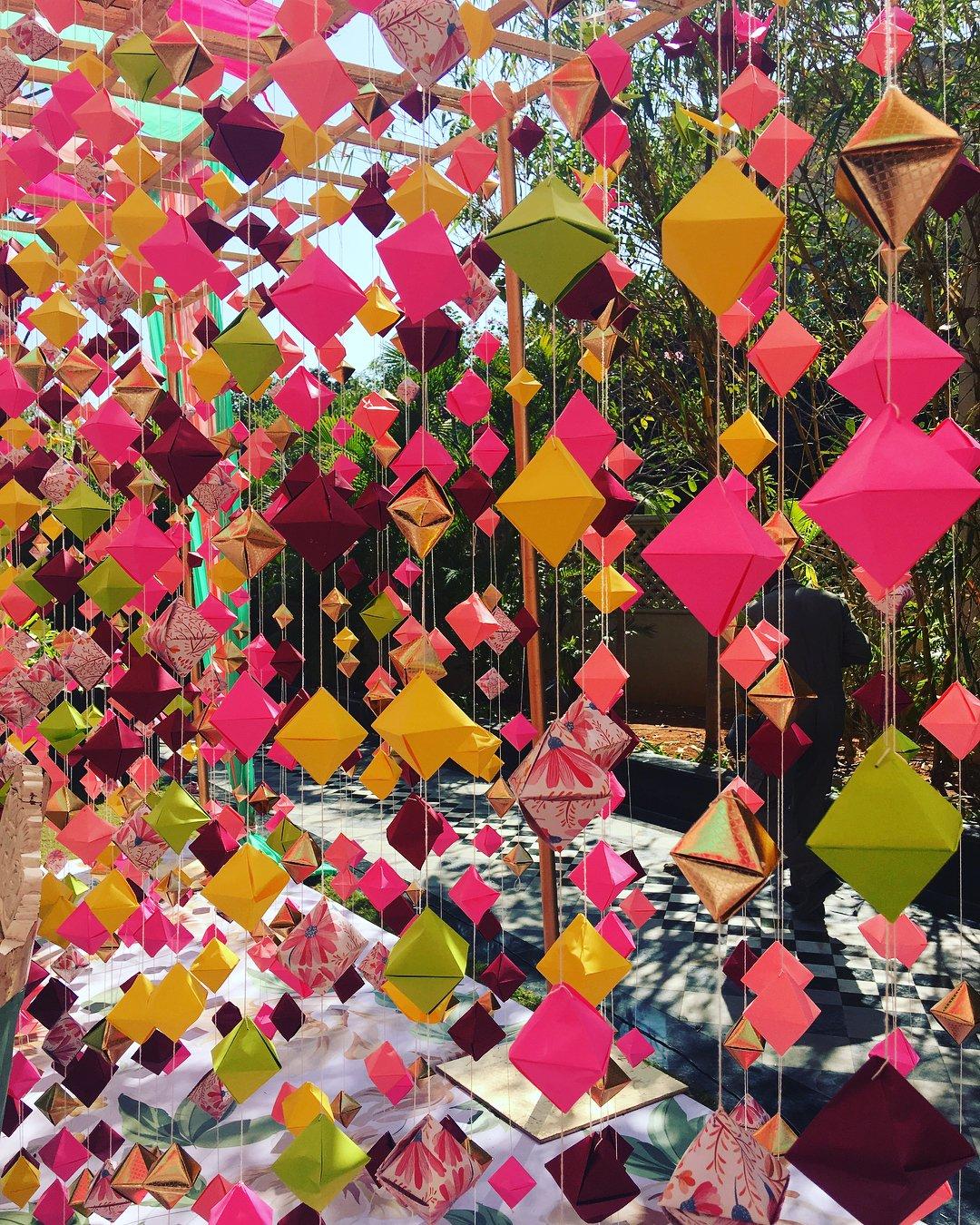 Origamis are often the heart of a creative backbencher crafting quirky birds and aeroplanes with paper while daydreaming. If you have a soft corner for origamis, why not use them in to personalise your wedding venue? Create a gorgeous backdrop using quirky origamis in different colours hanging like curtains. Particularly ideal for a Mehndi decor, these origami hangings would look stunning to deck up your open-air venue. Origamis are a great idea even if you decide to go for DIY decor.
Mannequins Tell A Story

This bride came up with a brilliant way of telling her story. She made use of mannequins in different forms and poses. Dressing up the mannequins with flowers, tiaras, and floral hats, each mannequin represented a particular emotion or a state of mind of the bride. Try this super creative style of decor on your Sangeet or Mehndi to add an edgy touch to the decor game.
Alice in Wonderland Fangirl Wedding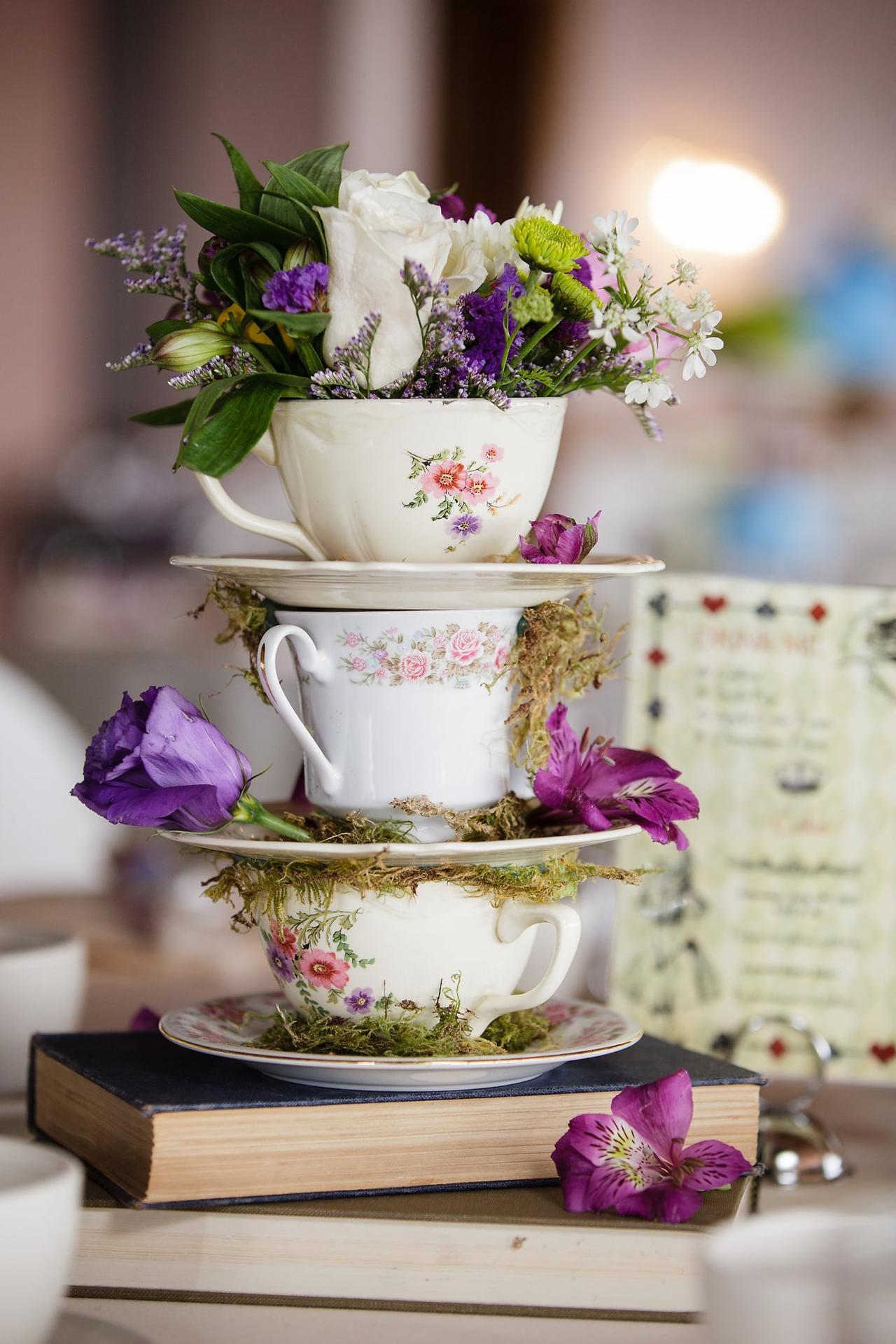 Image Courtesy: Popsugar
For the bride or the groom who loves fairytales, we've often seen them incorporate their favourite stories in their weddings. The wedding decor flaunts elements from this bride's favourite story "Alice in Wonderland." Living their wonderland dream, the couple has incorporated items like crockery in the classic "Mad Hatter tea party" style and accessorised the cups and dishes with flowers and leaves while keeping some books on the table too!
If you're planning to have a romantic wedding with a fairytale theme, you could pick your favourite book and install some classic elements in the decor.
For The Love of Drapes & Dreamcatchers

Dreamcatcher decor has become a much-loved trend among the millennial brides. This free-soul bride who wanted to bring her love for dreamcatchers and everything boho whimsical to life put together bohemian dreamcatchers with colourful drapes. This outdoor decor is a hoot! Personalise your wedding venue with dreamy dreamcatcher decor if you've loved them all your life. Organise your Ladies Sangeet or Mehndi party in an open-air venue and use colourful drapes in a fall ceiling pattern. Hang coordinated dreamcatchers throughout the centre area of the ceiling. You could use different sizes of dreamcatchers around the edges or even decorate the chairs.
The Carnival Cocktail Night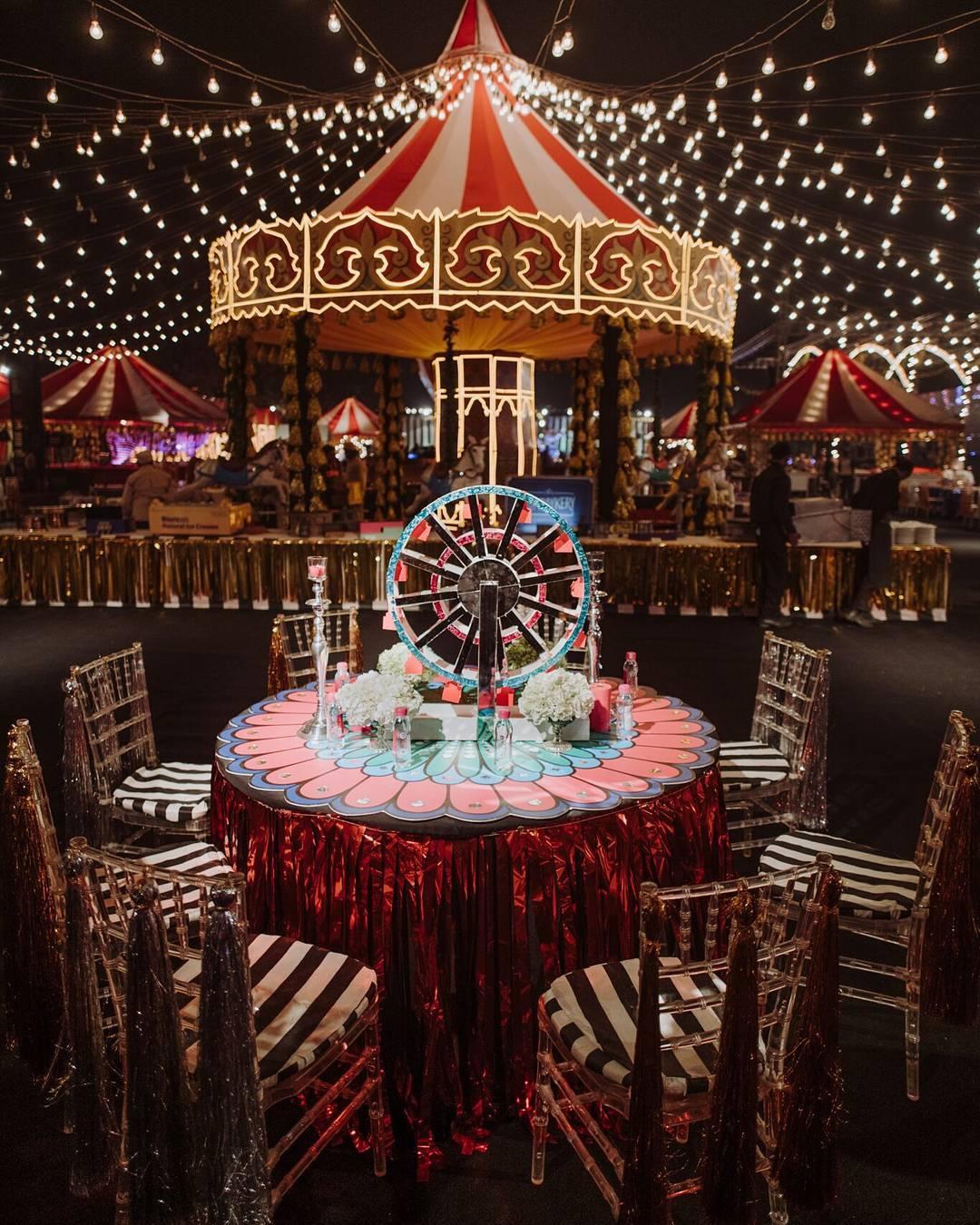 Some stories start at a concert, some at a park and for some others, their eyes meet at a carnival or a circus. If you are the couple who wants to depict the story of where and how you met and recreate it for your big day, this epic sangeet night decoration is IT. A wedding is no less than a carnival! So why not celebrate it in a true carnival style? Rani Pink wedding planners gave this couple a full-blown carnival experience by arranging the whole decor theme just like a real carnival - glitz & glam in full swing. The "little giant wheels" on the table settings, the merry-go-rounds, the tent style canopy and the lights...everything about this wedding venue gave pure festival vibes!
Accentuate your personalised venue decor by using different colours, flower arrangements and decor props. If you're going for a traditional "Dandiya" style Mehndi theme decor, try using creative Jhoola decoration ideas to go with it. Use photo-booths, props, accessories, accompaniments to match with your theme. Like shell curtains, twig streamers and conch shell centrepieces for a beach wedding. Use your imagination along with the help of professionals to make your wedding decor a work of art!
If you want help from wedding panning professionals, take a look at our vendors' list.