Learn How to Make Bridal Hashtags for a Unique & Quirky Decor
Every millennial wedding's essence - Hashtags! Here is a complete guide on creating the perfect hashtags for brides! Take cues from these hot bridal hashtags for inspiration.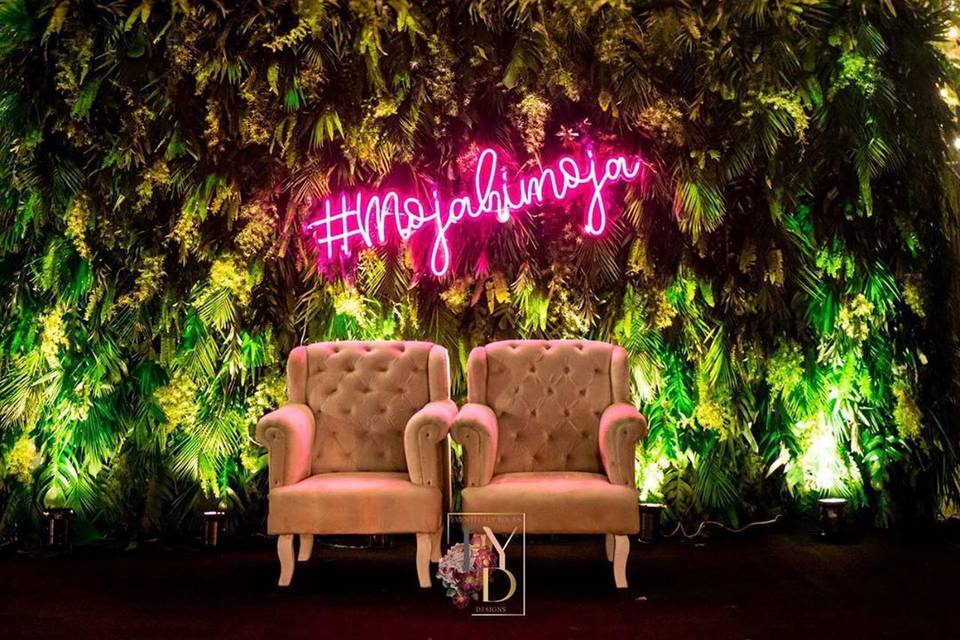 The moment you say "yes" to the wedding proposal by your partner, your mind starts working. Working on things like "which Sabyasachi lehenga should I pick for the wedding", "where should we plan our romantic honeymoon" and most importantly, "what would be our wedding hashtag?" Ever since the hashtag #Branjelina became popular in 2005, the whole world got crazy over "couple-hashtags". So, if you're getting married this year and want some cool trendy bridal hashtags for yourself, you need to buck up!
Here are some fun, romantic, quirky, and creative hashtags you could use on your wedding events to make them more interesting and Insta-worthy!
Popular Bridal Hashtags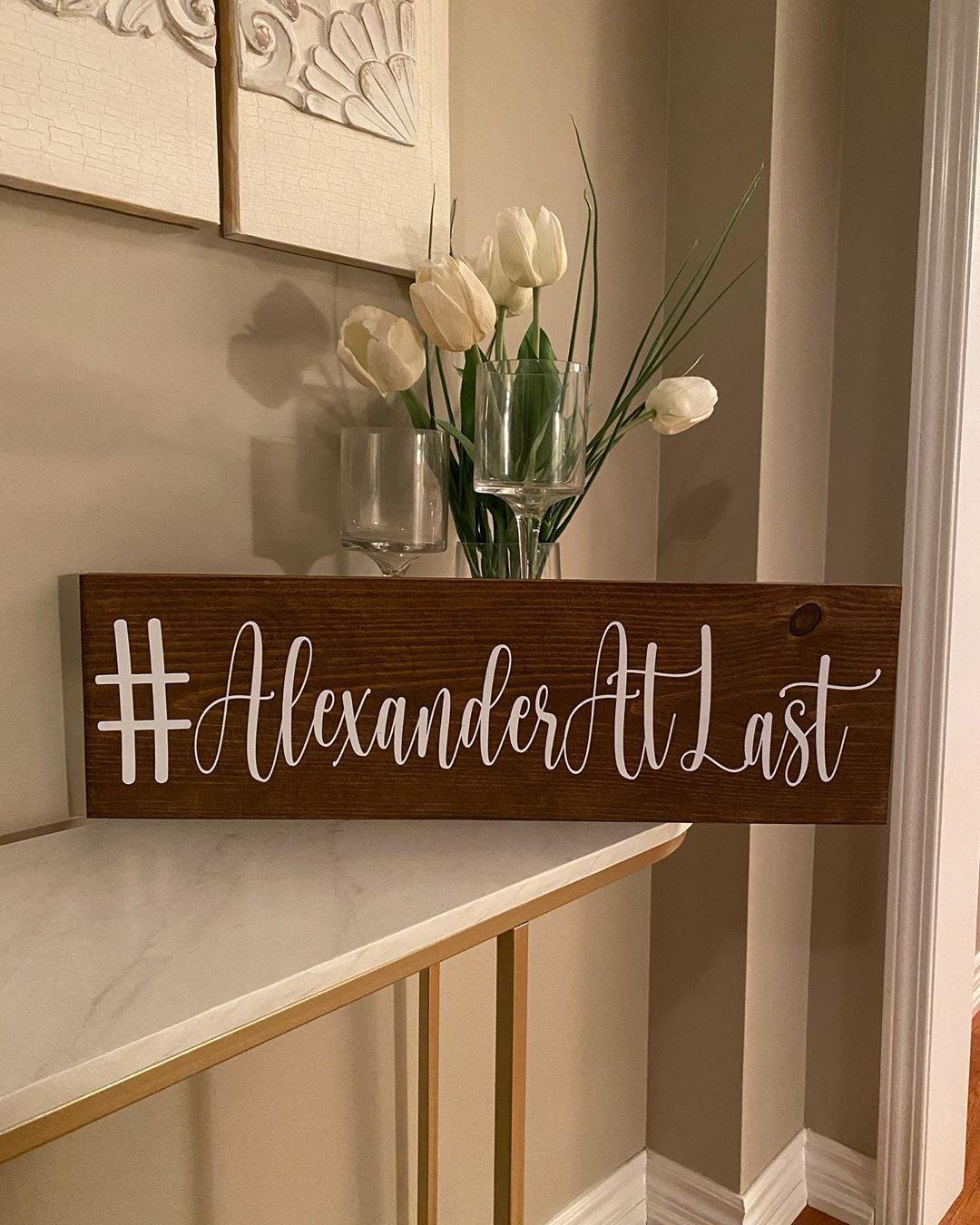 Image Courtesy: The Craftastic House
Some of the wedding hashtags that automatically go viral include the bride & groom's names, nicknames, initials or surnames, etc. So, let's take a look at some cute bridal hashtags you could use that are also quite popular with the millennials. All you need to do is replace the "bride" and "groom" with your names:
#BridewedsGroom
#BridekiShaadi
#GroomkiBride
#BridekiMehndi
#HaldiBrideKi
#Shipname (Combining both your names, e.g. #Virushka).
#Shipname4Ever
#Instabride
#InstaDulhan
#BridekiDoli
Funky Bridal Hashtags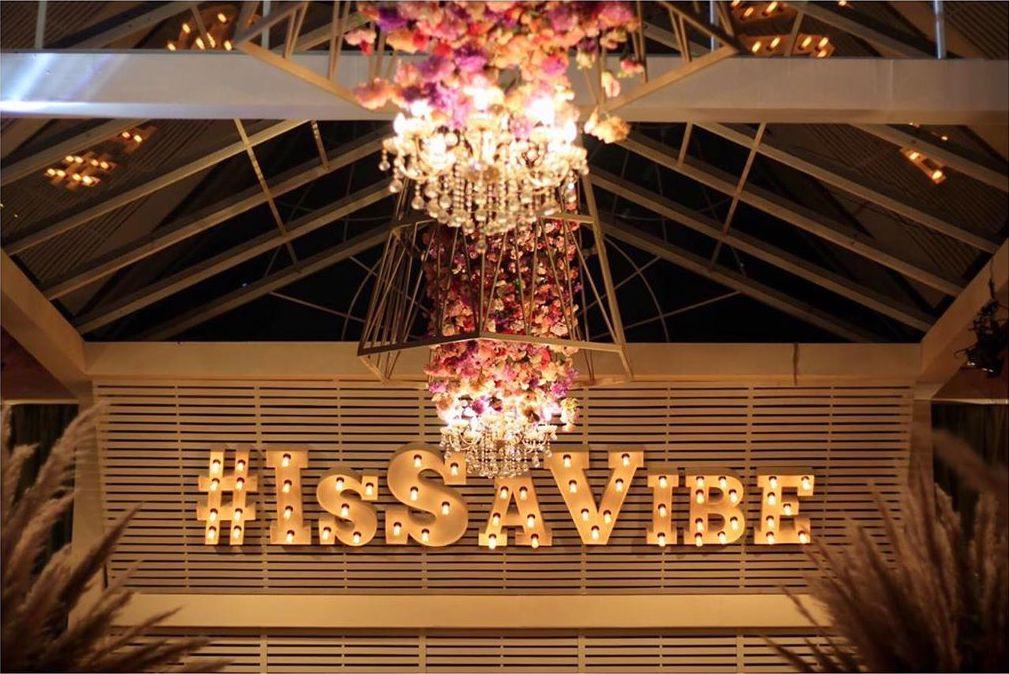 Where's the fun in using simple bridal hashtags when you can spice it up a little for a dose of quirk? Whether it's your crazy Bachelorette party with your bridesmaids, Haldi games by the pool, or Sangeet night- you need the perfect hashtag for the perfect wedding event. Here are some funky hashtags you could use to add to the fun ambience:
#DesiBride
#BridekiToli
#JhoomBarabar (For Cocktail bar)
#FasGayaDulha
#BawaaliBride
#BhagBrideBhag
#GangOfGirls (For Bachelorette)
#BewdiWedsTalli
#ByeByeFreedom
#EatDrinkBeMarried
#SipSipHurray (For Cocktail Party).
Romantic Bridal Hashtags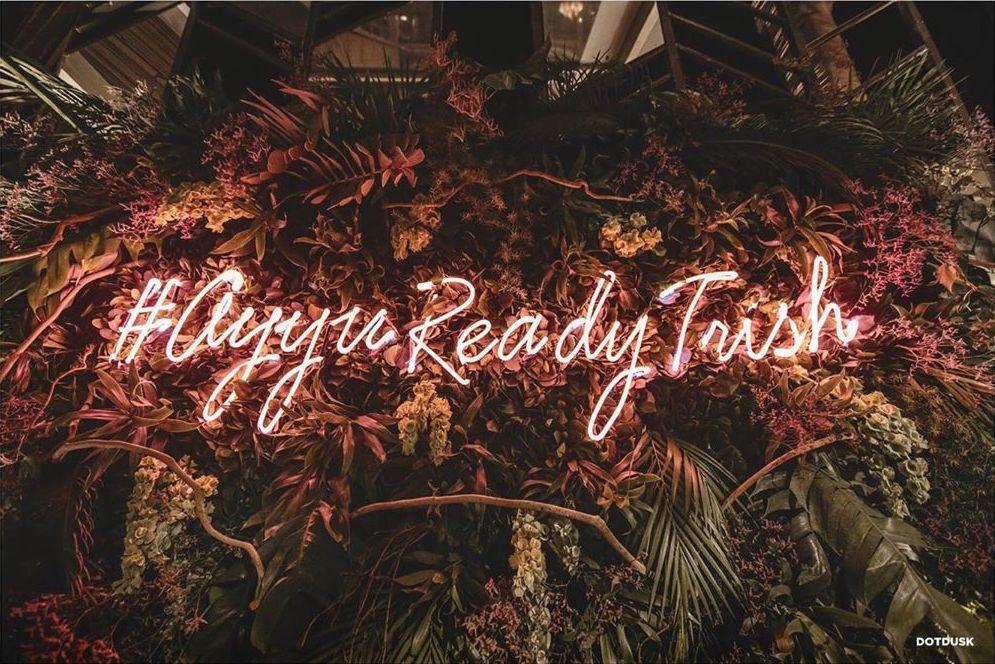 Display your love for each other to the world using lovey-dovey hashtags. Get mushy, combine your names, add themes, and your favourite hobbies to your bridal hashtags to make it more personalized. If you're the kind of couple who would like to flaunt your love story in front of everyone, here are some beautiful romantic hashtags you could use on different events:
#YouMe&Hum4Ever
#BFF2LifePartners
#PermanentRoommates4Ever
#InstaCouple
#TotesGettingMarried
#WeDidIt
#TheBestIsYetToCome
#DecidedOnForever
#Soulmates
#ShipnameGettingKnotty
#BrideKnotsGroom
#ShipnameSaatPhere
#ShipnameOff-Market
#Can'tWaitToBeSurname
#EternallyYours
Exclusive Bridal Hashtags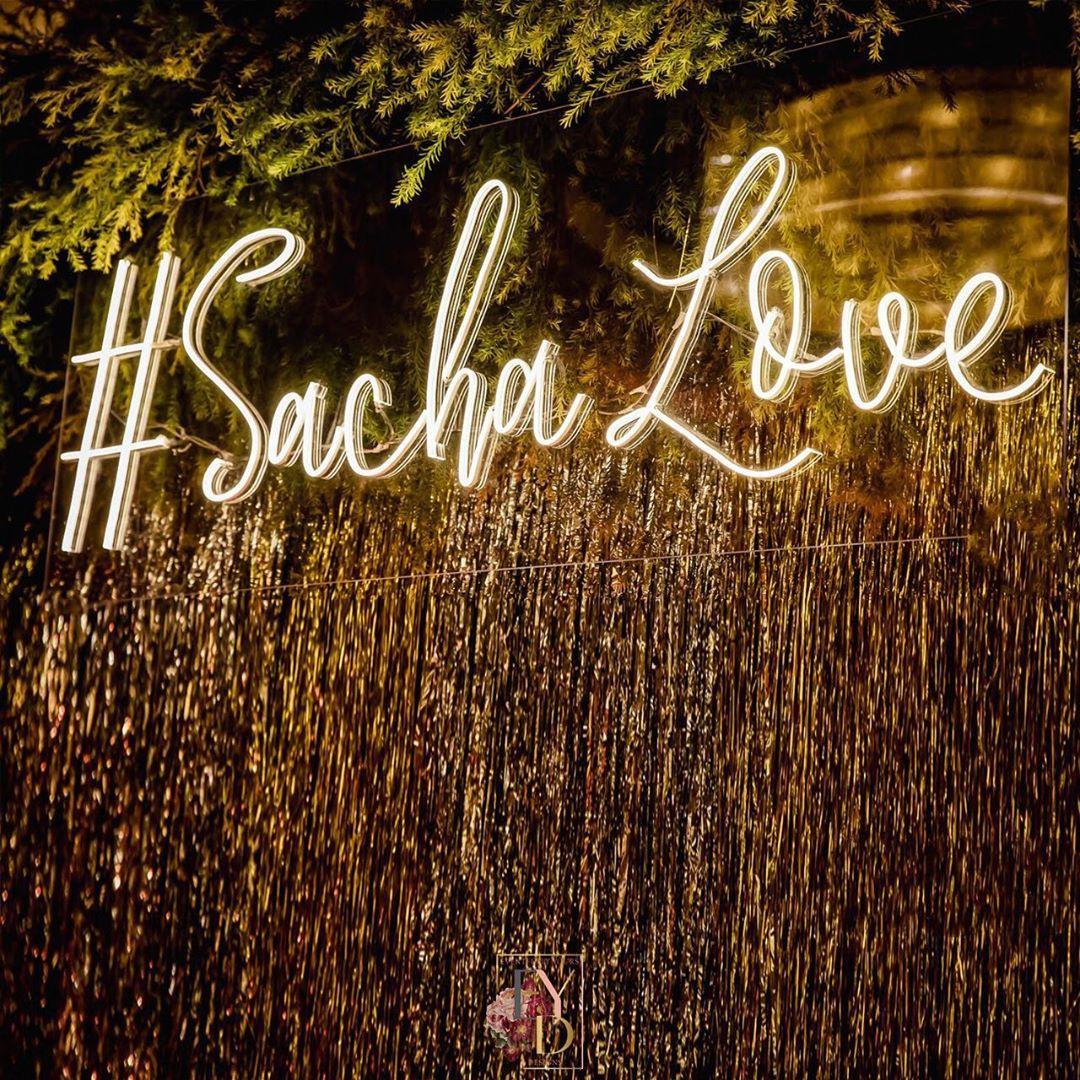 Make your own bridal hashtags on the basis of your love story. Where you met, how you fell in love with each other, or maybe on the basis of your popular proposal story. Incorporate your personal story on bridal hashtags to give it an exclusive twist. For example, if the two f you met at a book store, you could go with a #BookStoreTaleContinues hashtag. If you are a foodie couple and perhaps always bore your friends with your cookery show and recipe talks, the ideal hashtag for you could be #MasterChefCouple. Find something exclusive that works only for you as a couple and use it in your hashtag to make it special.
Some Points To Remember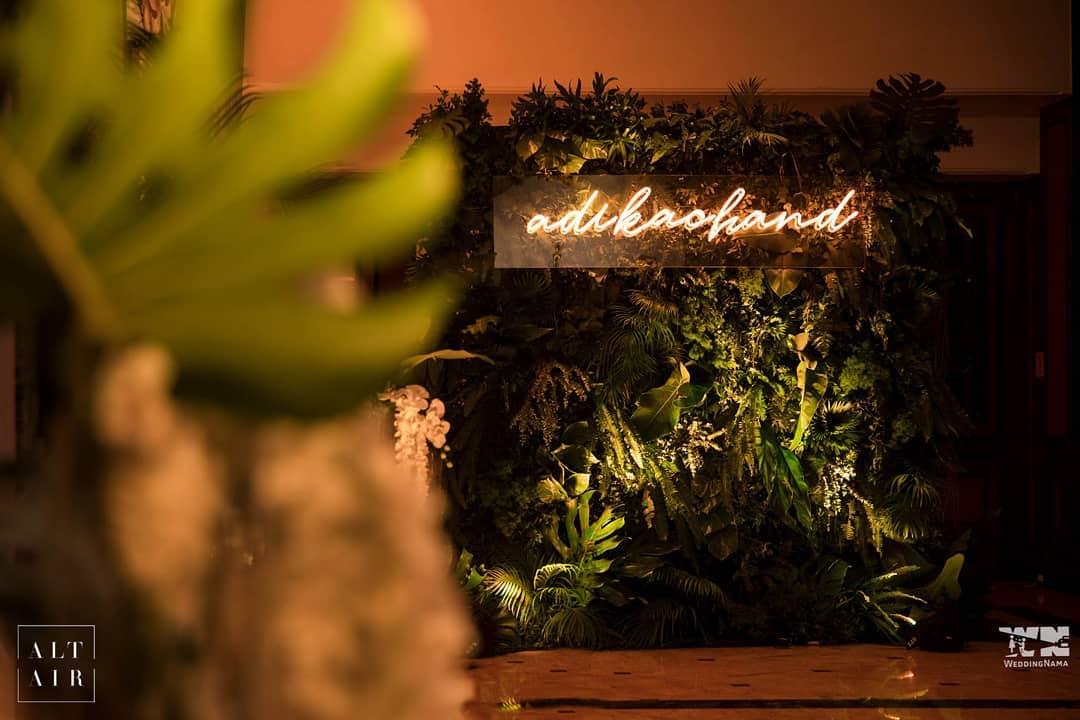 Image Courtesy: AltAir
While creating your bridal hashtags, you need to remember a few things to make it as effective as possible. Be creative while you follow the trends. Here are a few things to keep in mind before you decide on your hashtags:
Research well on what's trending. Then use your own creativity.
Take help from experts like wedding planners if you're not too sure about your choice.
Keep your hashtag small, crisp, and easy to read.
Use comfortable and simple lingo.
Make sure your hashtag sounds good too while selecting your ship name. Don't blindly follow what others are doing and come up with a ship name that has a rhyme and rhythm.
You can combine languages like use Hinglish for making it more fun and youthy.
Don't make it too long that it becomes exhausting to read.
Always try to incorporate humour and wit wherever possible. Nothing works better than laughter!
Don't go for the over-used hashtags and try creating some fresh words.
More exclusive and personalised it is, better is your hashtag!
Coming up with unique bridal hashtags is just as important as creating your wedding invitations. Because that's your whole wedding theme word. You can create different hashtags for different events like the Bachelor's party or Cocktails, but there has to be one single hashtag that goes everywhere. Pick a ship name that rings well to the ears. Or simply use your short nicknames. Your wedding hashtags don't necessarily need to be complicated. Just put your heart and soul to it and definitely use humour to make it work.
If you read some quirky and unique wedding hashtags recently that you liked, why don't you share them with us in the comment section below?