10+ Marriage Proposal at Home Ideas to Help You Seal the Deal 
Wanting to ask them to marry you? Inspire your own special moment with these ideas for a marriage proposal at home!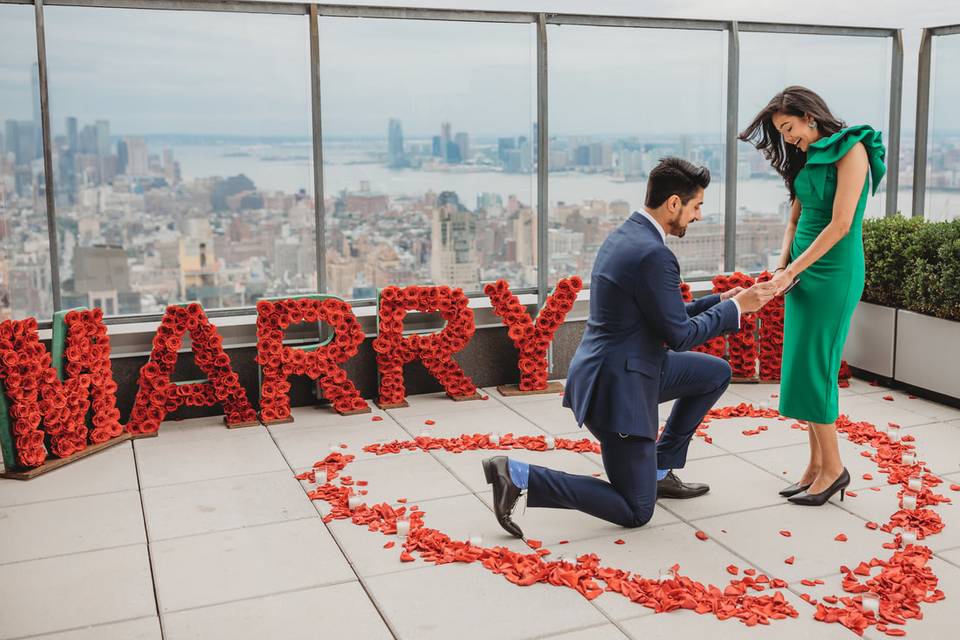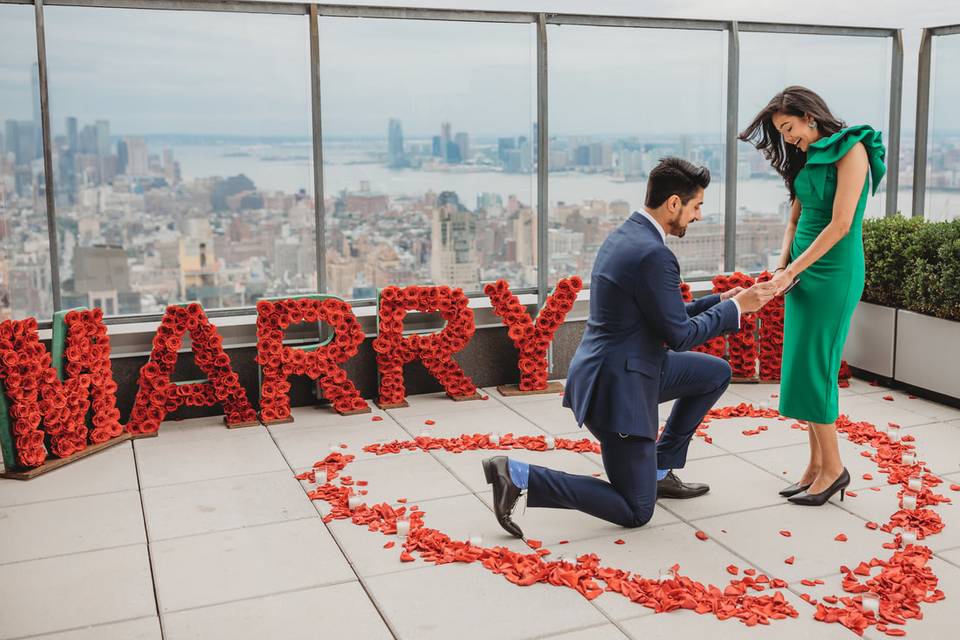 Image Courtesy: Alchemedia Studios
While the world is indoors, living their quarantine life and you cannot plan a proposal at a romantic spot, why wait when you can set up a romantic proposal right now and etch it in time forever? While taking your special someone on a date, thinking about an elaborate dinner, or flying them outstation are things most of us expect, the lockdown has us all thinking outside the box.
On the bright side, you can come up with something so romantic and individualistic to the two of you, for them to remember the day forever. Whether you are the kind of couple who likes things low-key, the kind who loves to spend their weekends indoors, or someone who has been meaning to ask the question forever, we have come up with a list of ideas to perfect your at-home proposal and make it unique.
Add some décor

Image Courtesy: Pinterest
Channel your inner creativity and use all bits and bobs of décor that you find in the storage. Be it decorative flowers, aesthetic lighting, colourful throws, or scented candles. While your partner is on a long work call, you can take the time to put up something creative.
Don't forget the music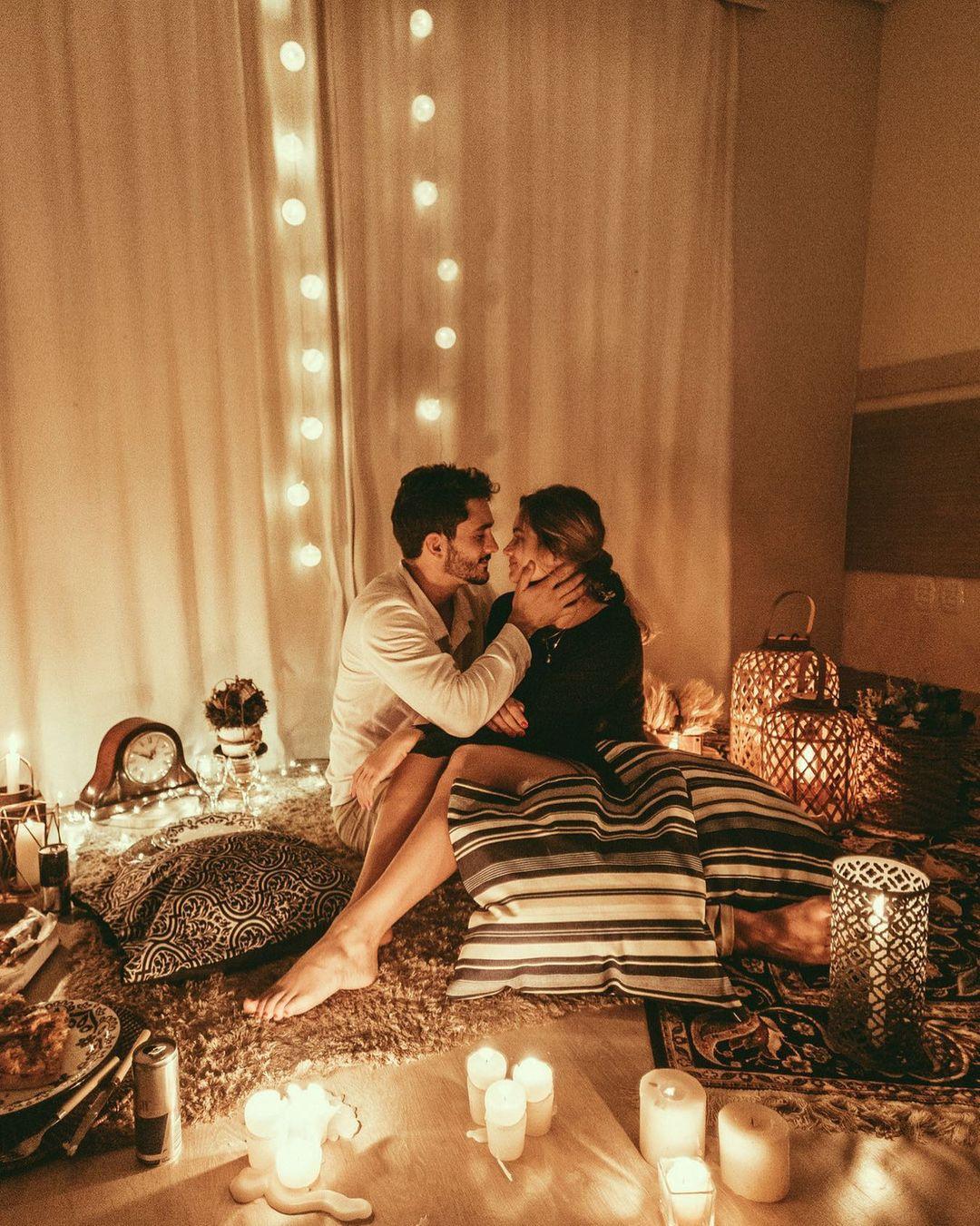 Image Courtesy: Heart and Hand Proposals
With all this time on hand, make a playlist of whatever music you and your partner enjoy listening to together. Most of us have some piece of music that takes us down the memory lane. Jot those tracks down and make them into a playlist.
Cook for them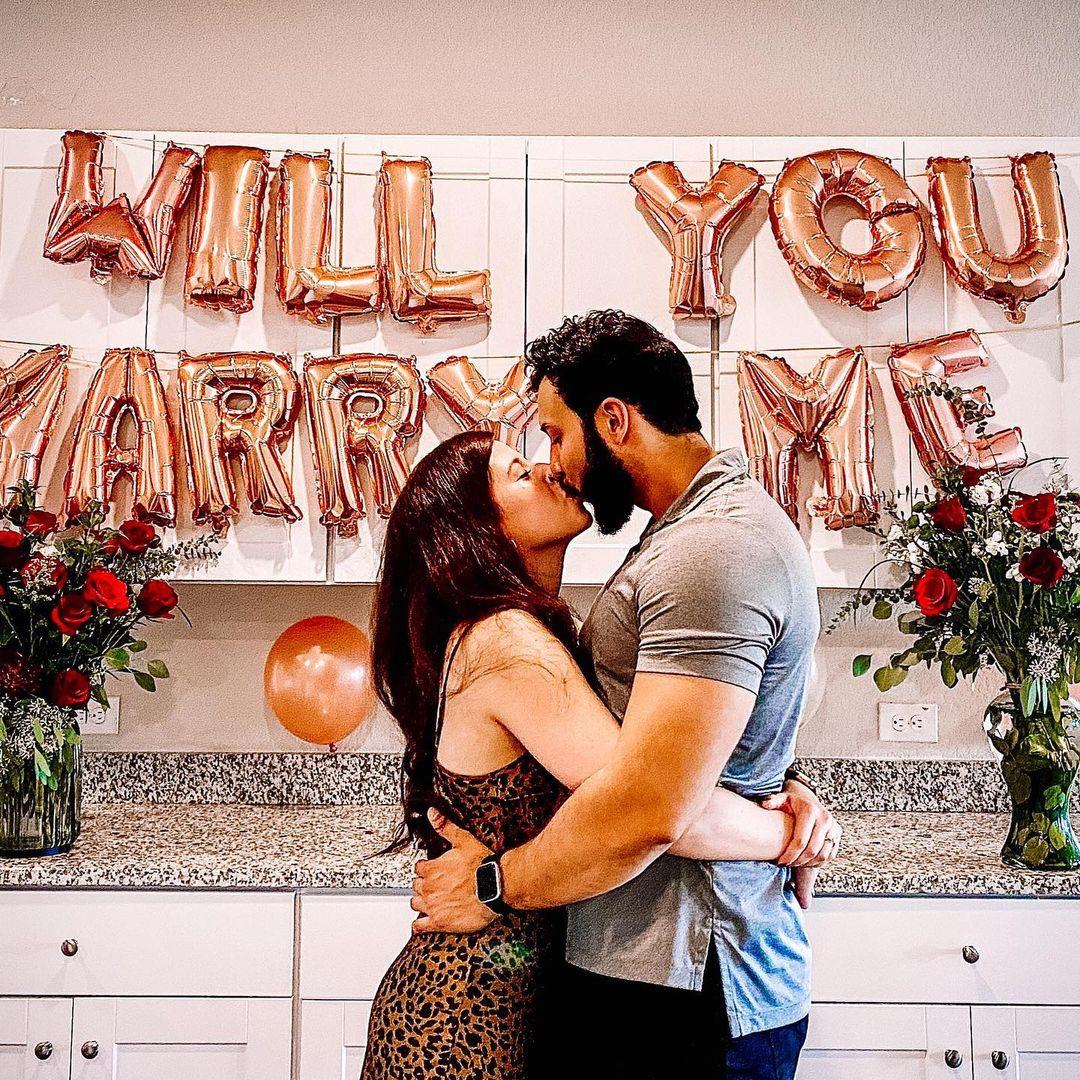 Image Courtesy: Eilleen Sabillon
To make the day special, begin it on the right note. Wake up a little earlier than your partner and whip them their favourite breakfast in bed. If you want to set up dinner for them instead, make arrangements and pop the question while they are relishing your home-cooked feast.
Take it to the roof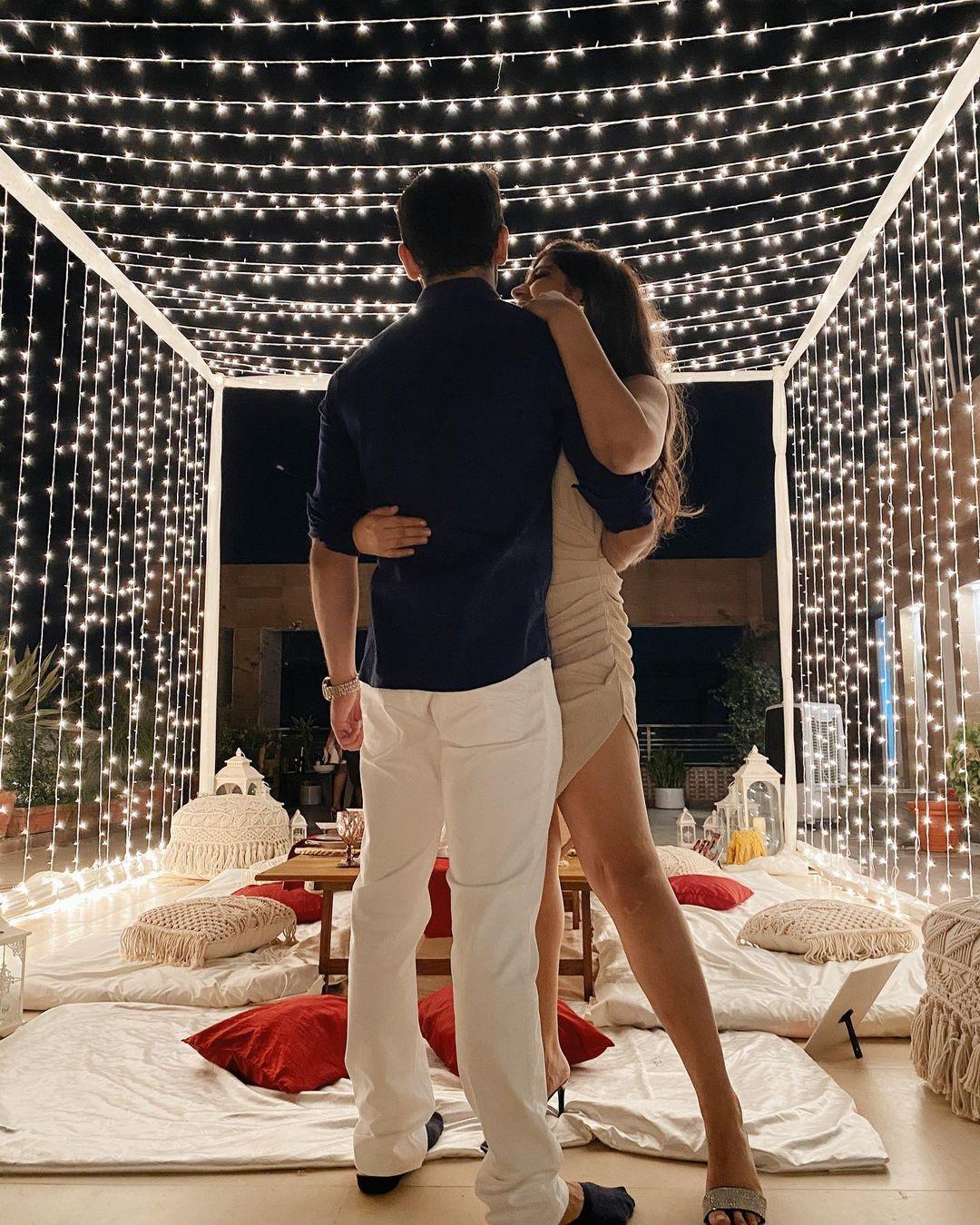 Image Courtesy: Kritika Khurana
Your balcony or the roof are both great places to set up a proposal. With the quiet evenings and starlit nights, set up a romantic table for two, or even a picnic for two. Most of us have fairy lights lying somewhere around the house; make use of these lights and also set up a fort for your Netflix session post the proposal.
Get creative with DIYs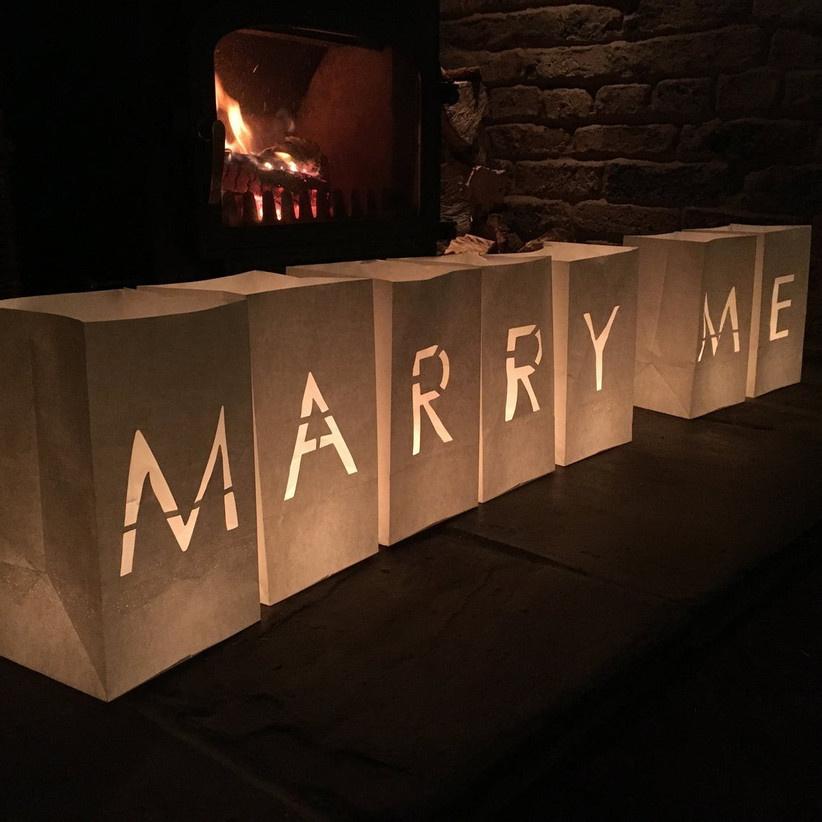 Image Courtesy: Etsy
If you are the creative kind, go for a DIY proposal box of sorts and pick out old photographs, or tunnel a secret box inside a book and strategically place the engagement ring inside. Or, rummage all the candles you have at home and light up the entire room for 'The Office' style proposal.
Think romantic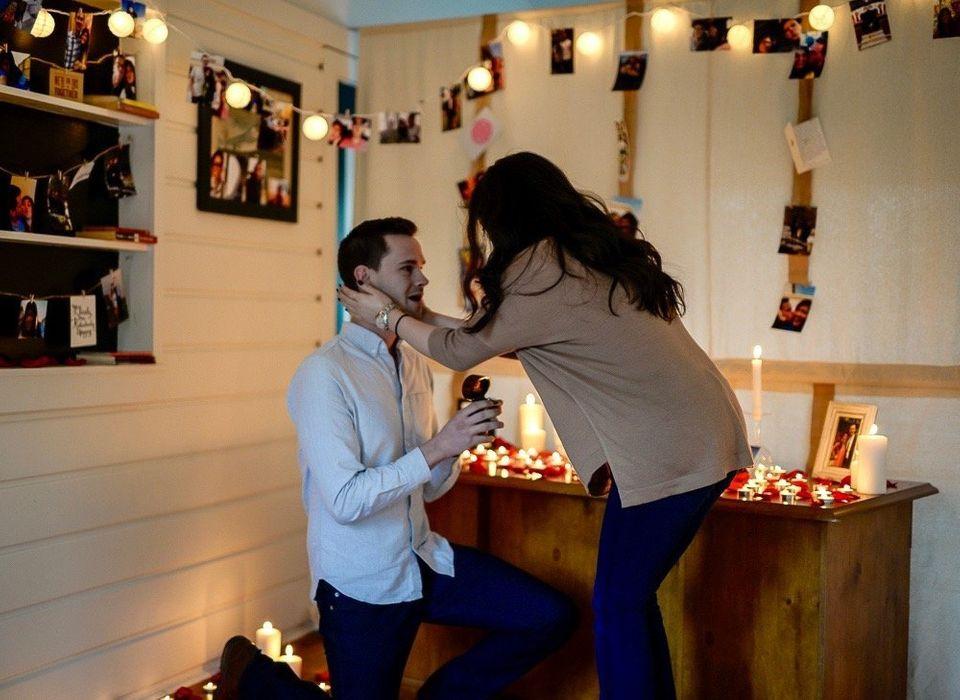 Image Courtesy: Pinterest
Since you will be at home, at all times, involve your partner in the process and maybe ask them to get ready. You can make it sound like you want to break the monotony of this routine by setting up a dinner date at home. They wouldn't guess the proposal for sure!
Set up a movie night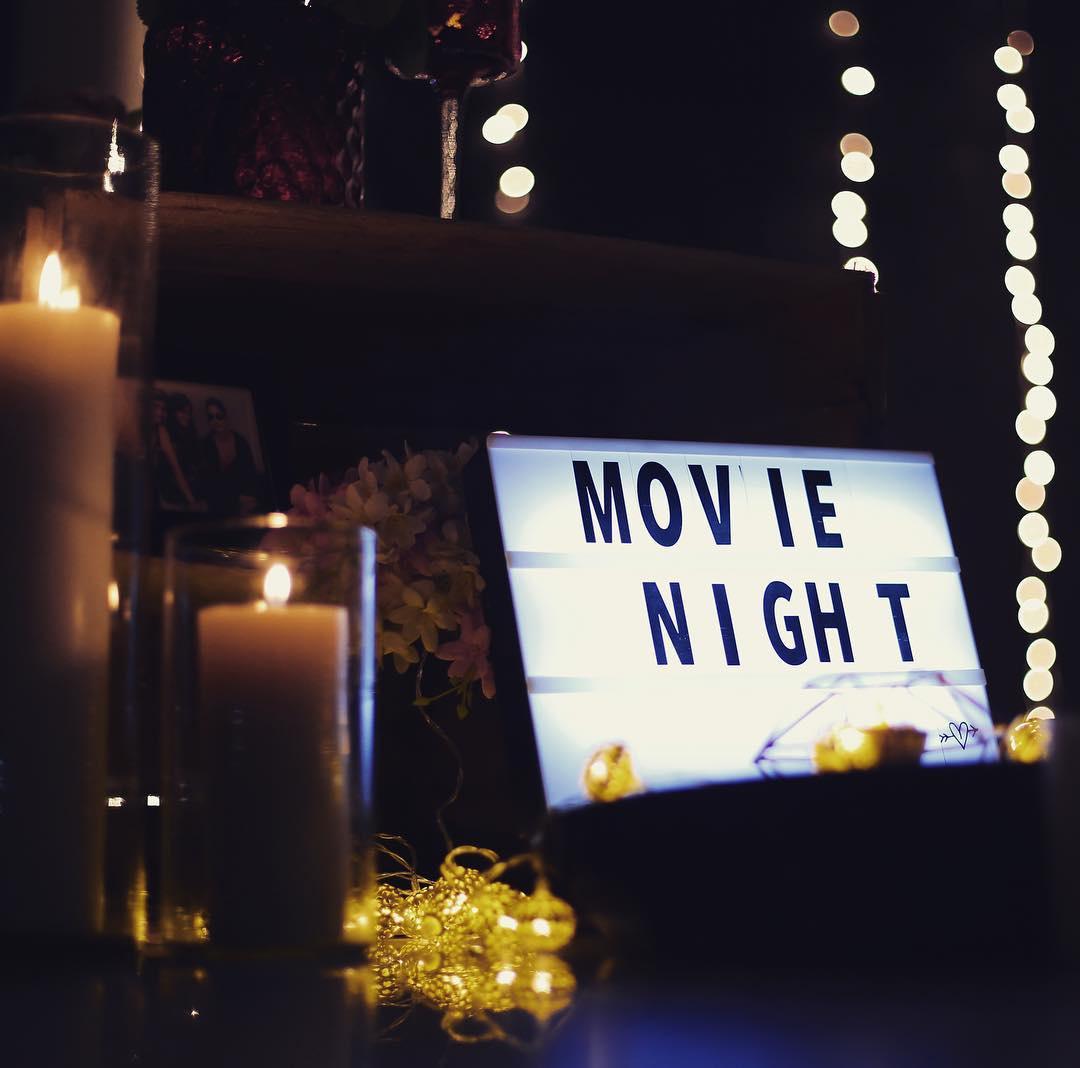 Image Courtesy: All About Love
Cosy movie night set up in your bedroom can also turn into a romantic marriage proposal at home. If you have a projector, you can use it to set up a romantic movie date night and pop the question on the wall once the movie ends.
Sing it out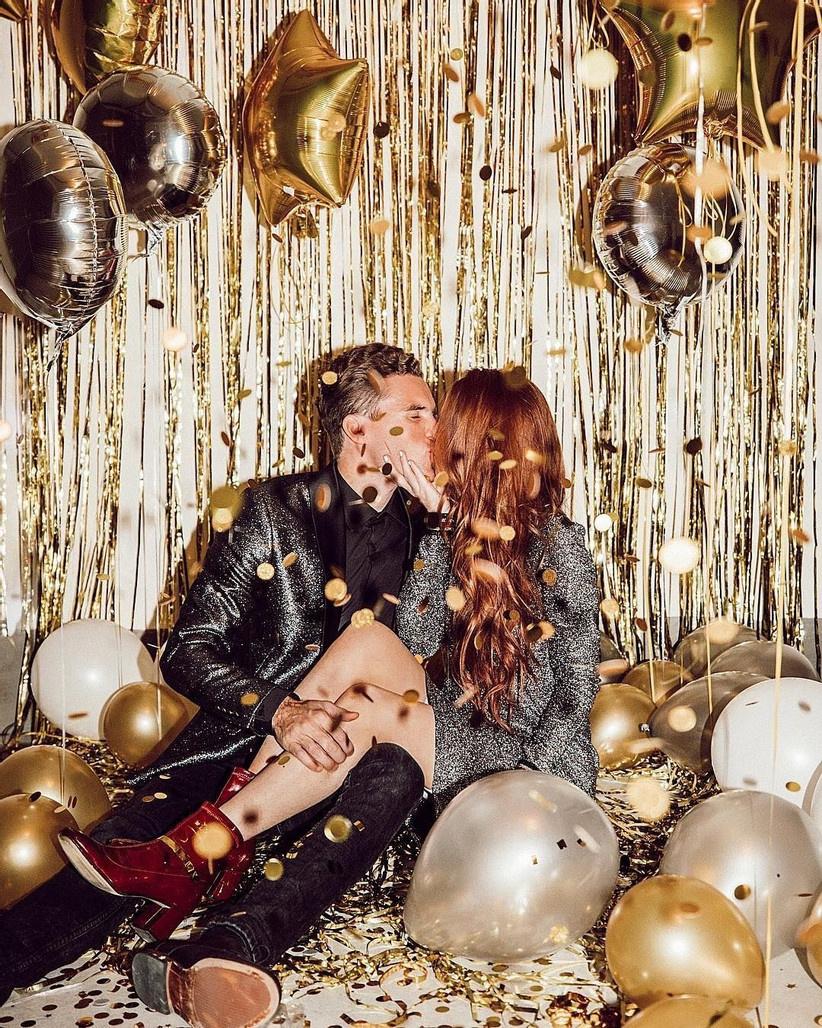 Image Courtesy: Pinterest
If you can play a musical instrument, use it to make your own melody and sing it out loud to them. You can maybe begin with your favourite songs that eventually lead to proposing to them in the most musical way possible!
Involve the family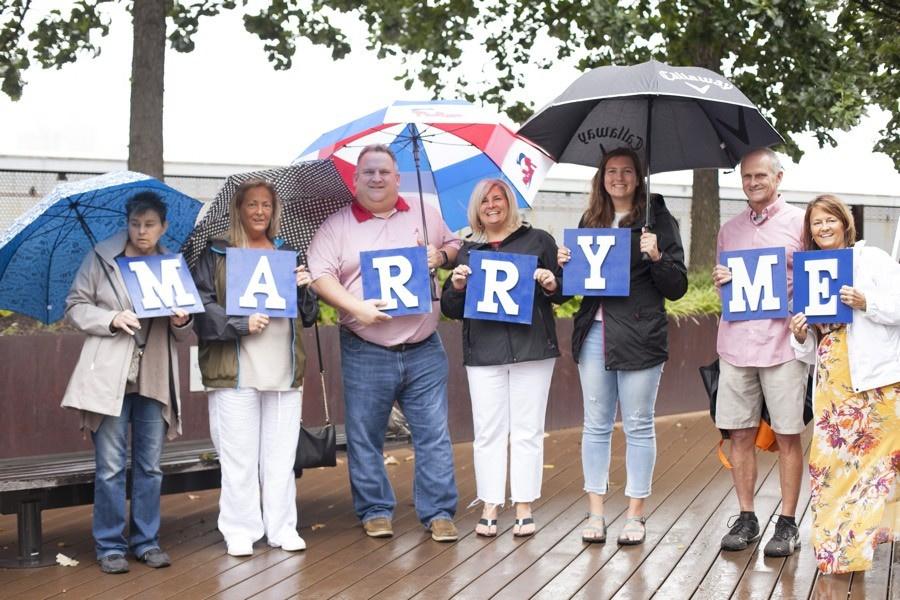 Image Courtesy: Pinterest
In this time of social distancing, involve both your parents by setting up a time for a video call where all of you can get dressed and show up online. You can also ask the parents to have placards ready, that add up together to 'will you marry me?'
Say it with a game
Image Courtesy: Pinterest
If you enjoy card games together, insert a handmade card of the same size with the question written on it. You can also do a scavenger hunt at home which eventually leads to the ring. The entire idea is to add an element of surprise, in a time with limited resources.
Block dates for the after-party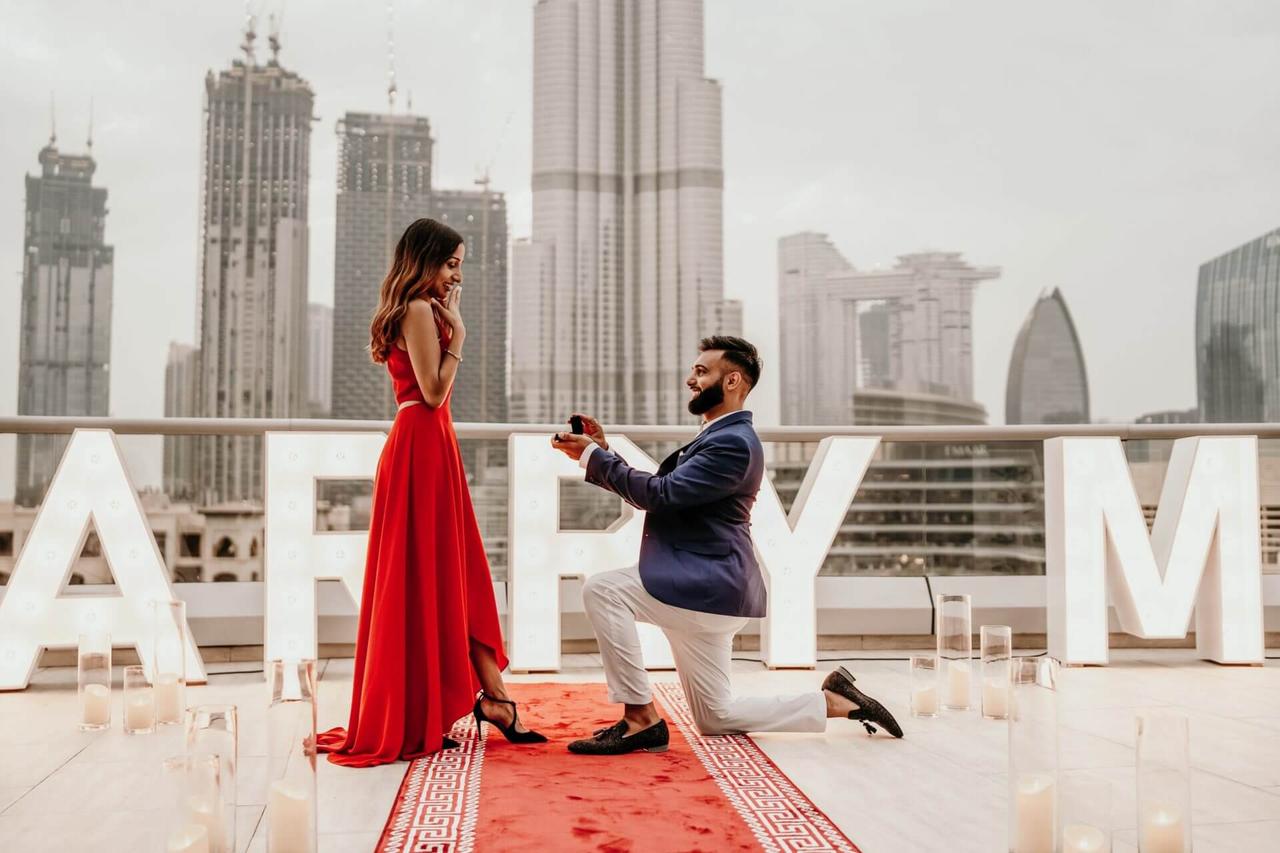 Image Courtesy: Local Lens
Did they say 'yes'? Plan a hangout with your friends and family online and share the news with them. Once you've popped the question, you can share the post-proposal moments with your loved ones by adding them all on a video conference. Block dates for a future time so you can all celebrate together.
If you are planning to propose in this lockdown, believe us you can still make it creative and surprise-worthy. We hope you could take away some sort of inspiration from these ideas.
If you've come up with a great idea and they said 'yes', don't forget to share it with us in the comments below! And of course, hire a professional photographer and you might try your hands on Facetime photography!