Pop the Question With These 8 Proposal Songs to Melt Her Heart
Thinking of popping the "big question"? You need to set the perfect ambience & mood for that! Here are some proposal songs to set the rhythm for a sure-shot "Yes"!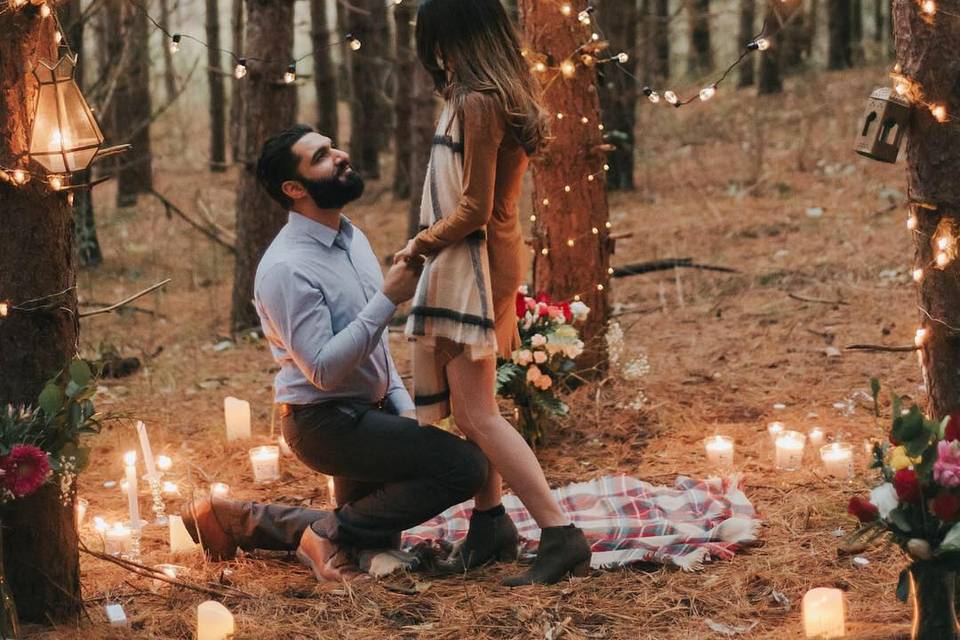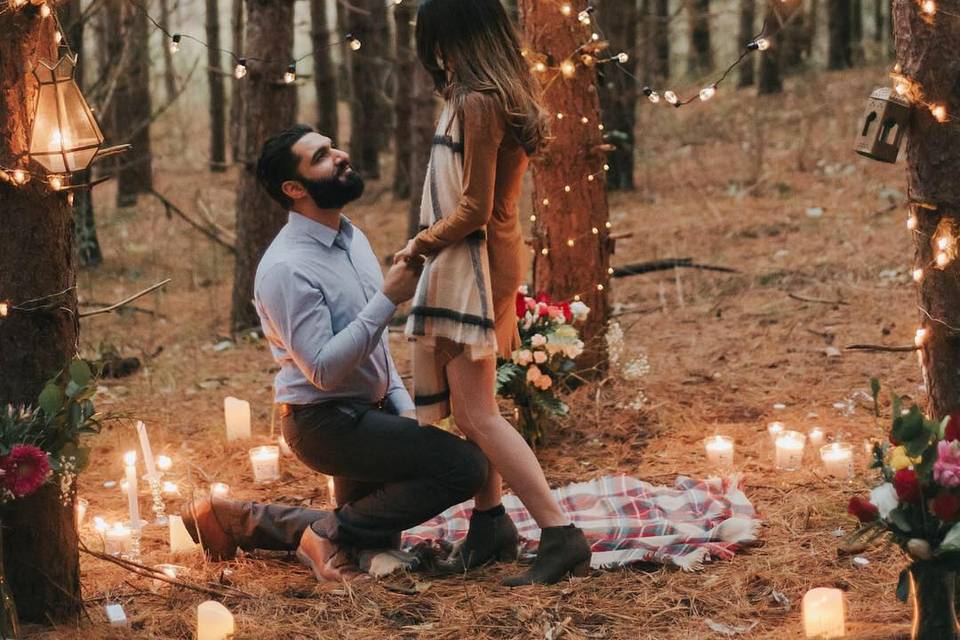 Image Courtesy: Tirath Shergill
Your eternal love story begins with your proposal story! When you finally utter those four magical words, "Will you marry me"? that's when you both know things just got real. All the courage you muster up, all that anticipation and visualisation, imagining the scenario with excitement and nervousness- your proposal story is something you never forget. It marks the beginning of your new life together. So, are you prepared enough to make it a grand story? Along with some unique romantic proposal ideas, what you need is, the perfect music! Because no love story is complete without the apt music!
So, here we are, with a list of some heart-melting Proposal Songs you could play to complete your proposal picture! Take a look!
I was made for loving you (Tori Kelly ft. Ed Sheeran)
When you light up all the gorgeous fairy lights, pour some champagne, give her the red rose and this song starts playing at the background right before you ask her hand...how can anyone say "no" to that? One of the most romantic proposal songs sung by Tori kelly and Ed Sheeran, the beautiful poetic lyrics and the melodious music will simply work as a wonder!
Can't help falling in Love with you (Elvis Presley)
"Take my hand, take my whole life too, for I can't help falling in love with you..." When you're looking for proposal songs, hit this classic Elvis Presley love song in the mix and watch the magic! When you play the song with the bassy voice of the King of Rock & Roll, the melt-your-heart words and ask her for a couple slow dance, you probably won't need much else! That's the power of music...take help from the evergreen melodies, they never go wrong!
I'm yours (Jason Mraz)
There is nothing more attractive in a man than the honest confession of his true feelings! Just surrender yourself to the love of your life with this beautiful proposal song by Jason Mraz playing at the background and let your partner know that you're hers...forever and ever and ever, while you sit on your knee and give her the engagement ring! Now, that's an honest and therefore brilliant proposal idea to go!
You are my lady (Freddie Jackson)
Woo her, pamper her, flatter her, get down on one knee and show her your vulnerable self! Bare your soul if you have to, sing the most romantic songs for her...because she's the one for you! So ! She's "your lady"! When you've found your "right one", you must not waste any more time! Add this Freddie Jackson's number to your proposal songs playlist and play it at the perfect moment.
Here and Now (Luther Vandross)
When you're a hopeless romantic, nothing else matters other than expressing your true love for your partner. So if making grand gestures like candlelit dinner, huge bouquet of roses, chocolates, proposal songs at the background, diamond ring, so be it! Don't hold back and say it with music. Make that eternal promise to love her forever with this song...let her know that her "love is all you need"!
Love story (Taylor Swift)
Now who says it always has to be the guy to pop the question? If you're a couple who don't believe in such cliches, you should try some off-beat proposals! Like play this romantic proposal song by youth icon Taylor Swift especially in the case of proposing a boy! Do you have a fairytale love story? Did you always believe in destiny and soul mates? If yes, then this would be just the perfect song to go with your proposal story!
Little things (One Direction)
Because the little things are what matter the most! Your first date location, the first fight you had, her favourite chocolate, your first kiss....make gestures to let her know how much you love every little thing about her! And one of the most adorable proposal songs will help you set the mood just right for that!
You're the inspiration (Chicago)
Looking for proposal songs that say "you love her and she inspires you"? Here's one classic from the 80s by Chicago that still stirs your heart with its powerful music and words. Add some of your original propose day quotes along with the song, light some designer fancy candles and simple sweep her off the feet!
Choose your proposal songs that sync instantly with your love story! Keep the volume low so that you can say your own love quotes too, or may be a love poem! If you have the knack, instead of playing it, just strum your guitar and sing it yourself. Nothing beats a proposal that involves your own performances! Don't restrict yourself to cliches and try creative ways to pop the question. But make sure you don't go overboard. Keep it simple yet impactful. Remember to express truly and honestly. Mean every word you say. Because at the end of the day, that's all you need to keep it going!
Did you like our playlist? if you have any more songs that would go well with a proposal, please share them with us in the comment section!