50 + Inspirational Love Quotes That'll Make You Tie the Knot Right Now
The lifetime commitment attached to marriage is sure to give cold feet to anyone thinking of getting married so here are some beautiful inspirational love quotes to revive your faith in marriages.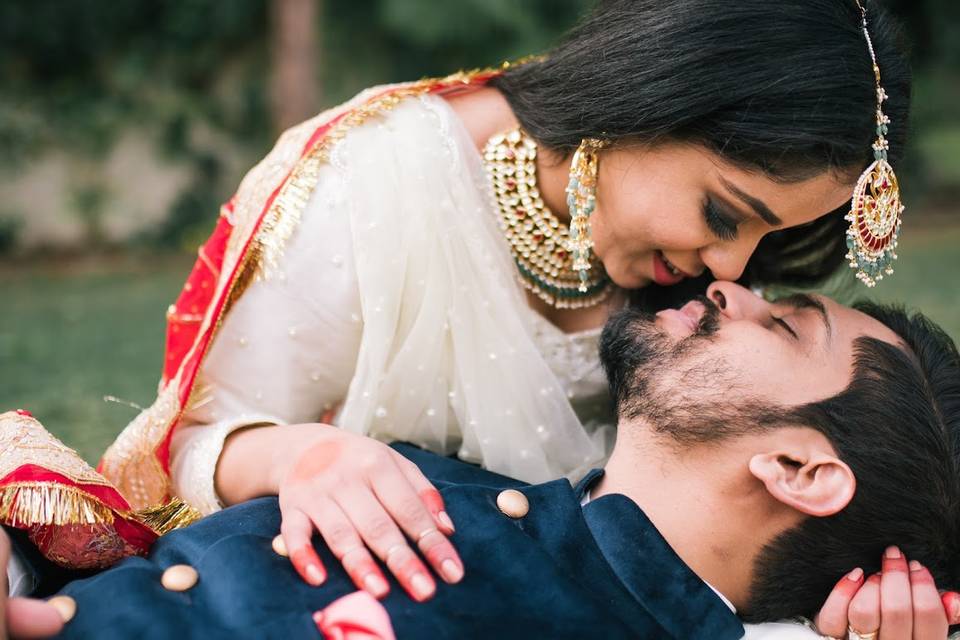 There is no better feeling in this world than loving someone and being fortunate enough to be loved by the same person. If you have this, cherish this and take it further by tying the eternal knot of love–Marriage. Marriage is not a cakewalk, but mutual efforts can make this happen. These 10 most inspirational love quotes will help you to realize that all marriages are like a fun ride of a roller coaster, including ups & downs and turns & twists. And throughout the journey of life, your partner will always be there by your side, no matter what.

In this Article -
1. Inspirational true love quotes
2. Inspirational romantic quotes
Inspirational True Love Quotes
"A successful marriage requires falling in love many times, always with the same person." – Mignon McLaughlin
"A great marriage is not when the 'perfect couple' comes together. It is when an imperfect couple learns to enjoy their differences." – Dave Meurer
"There is no more lovely, friendly, and charming relationship, communion or company than a good marriage." – Martin Luther
Not everyone will keep you as their utmost priority. A wise person understands the worth of a person who keeps them first. Your wife/husband will always keep you first which is the most special feeling ever.
"The secret of a happy marriage is finding the right person. You know they're right if you love to be with them all the time." – Julia Child
"The real act of marriage takes place in the heart, not in the ballroom or church or synagogue. It's a choice you make–not just on your wedding day, but over and over again–and that choice is reflected in the way you treat your husband or wife." – Barbara de Angelis
Love is a choice you make with all your heart. It doesn't involve calculations for sure but it does involve how much and how deeply you feel for the other person. If it is coming straight from the heart, it will reflect in your actions.
"We need a witness to our lives. There are a billion people on the planet… I mean, what does anyone's life really mean? But in a marriage, you're promising to care about everything. The good things, the bad things, the terrible things, the mundane things… all of it, all of the time, every day. You're saying, 'Your life will not go unnoticed because I will notice it. Your life will not go unwitnessed because I will be your witness.'" – Shall We Dance?
"Come, let's be a comfortable couple and take care of each other! How glad we shall be, that we have somebody we are fond of always, to talk to and sit with." – Charles Dickens
When in doubt always remember the fact - marriage gives us a forever companion whom we can count on always.
"Lots of people want to ride with you in the limo, but what you want is someone who will take the bus with you when the limo breaks down." – Oprah Winfrey
"A marriage doesn't have to be perfect, but you can be perfect for each other."– Jessica Simpson
"You know you are in love when the two of you can go grocery shopping together." – Woody Harrelson
"Never above you. Never below you. Always beside you." – Walter Winchell
"There is always some madness in love. But there is also always some reason in madness." — Friedrich Nietzsche
"Love doesn't make the world go around. Love is what makes the ride worthwhile." — Fraklin P. Jones
Also Read - Couple Goals Quotes: 35+ Best Relationship Love Quotes for your Loved One.
Inspirational Romantic Quotes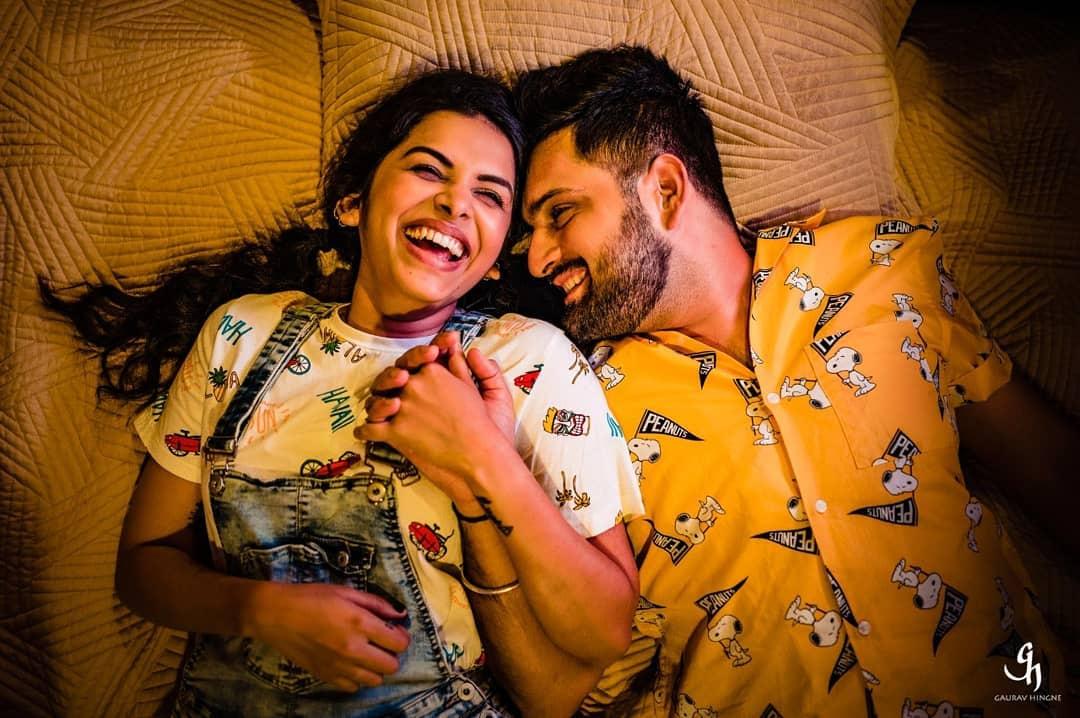 Image Courtesy: Gaurav Hingne
Indeed the key to a successful marriage is to keep the spark of love alive and love your beloved more than you did yesterday.
Stop believing in the idea of finding a perfect partner. Instead, fall in love with the imperfections of each other and try to focus on the good part.
So, now you know how to decide that he or she is the one for you! If you can miss the other person after spending hours together then it is a good sign.
Your days of success will surround you with people who will arrive unannounced with a flood of compliments but in your days of despair, only your partner will be there to support you, keeping everything aside.
It is perhaps the best piece of advice for noticing the signs. If you can do the most ordinary and boring thing together and still have fun, you will undoubtedly make a perfect couple that stays happy together.
Life will come up with many challenges for your marriage but it solely depends upon you how you choose to be the best support for your partner.
For us, we are at the center of our lives. However, having someone else who will treat us as special and as the anchor of their life is a heart-melting feeling in itself. We all need to have a love like that which is why we all deserve a lovely marriage where our most ordinary things will be extraordinary for our partner.
Love cures people—both the ones who give it and the ones who receive it." — Karl Menninger
I didn't fall for you, you tripped me! - Jenny Han, All the Boys I've Loved Before
I've only ever said 'I love you' to two men in my entire life, Stone Cold Steve Austin and a guy in a dark club who I mistook for Stone Cold Steve Austin. You can be third. - Elenor Shellstrop, The Good Place
Do you believe in love at first sight or should I walk by again?
Without Valentine's Day, February would be...well, January. - Jim Gaffigan
14th February To-Do list - YOU!
It wasn't love at first sight. It took full five minutes. - Lucille Ball
Love is a lot like backache. It doesn't show up on x-rays, but you know its there. - George Burns
You are the reason for my happiness and joy.
Also Read - Best Valentines Day Wishes for Husband With Different Personalities to Spread Some Warmth
So, these were some couple of best advice from us to you in the garb of inspirational love quotes. For the people who are thinking of getting married soon or are still afraid of any sort of commitment, we hope we have managed to rekindle your faith in marriage. Even if a single aforementioned quote worked as an epiphany for you, we will feel proud here.
Share with us if these inspirational love quotes on marriage made your decision of marrying them? We hope they did!
With words By Bhawna Rawat
Read More -
Mehndi Design | Proposal Lines | Simple Finger Mehndi Design | Arabic Mehndi Design | Propose Day Quotes for Boyfriend | Wedding Anniversary Wishes for Sister | Change Aadhar Card Name after Marriage | Tamil Wedding Calendar | Simple Mehndi Design | Pre Wedding Quotes | Engagement Anniversary Wishes | Funny Wedding Wishes for Bestfriend | Blouse Design | Rangoli Design | First Night Tips for Bride | Wedding Anniversary Wishes