Beautiful Wedding Entrance Ideas To Level Up Your Wedding Decor
We know that choosing the perfect theme for your venue is not easy. To help you a little, we have made a list of wedding entrance ideas with a unique element!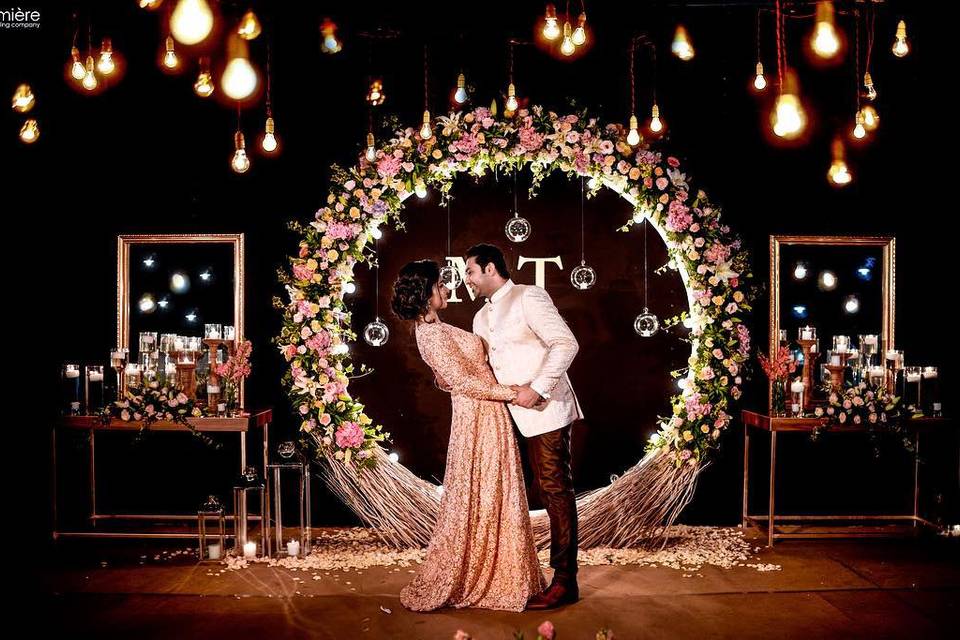 If you are getting married this year, you are already searching for the best venues and the latest themes and decorations for the venue. You probably have many ideas about your fairy tale wedding venue and hundreds of wedding entrance ideas that you want to add to it. However, you can only choose one, and you have to make the decision after seeing all the options.
Arrive in style with any of these wedding entrance ideas that will surely leave all your guests flabbergasted and with open mouths, looking at the grandness of the wedding décor and the attention to detail you have paid to make your vision a reality!
Take a good look at all these latest wedding entrance ideas and only then make the final choice.
1. A grand and rustic entrance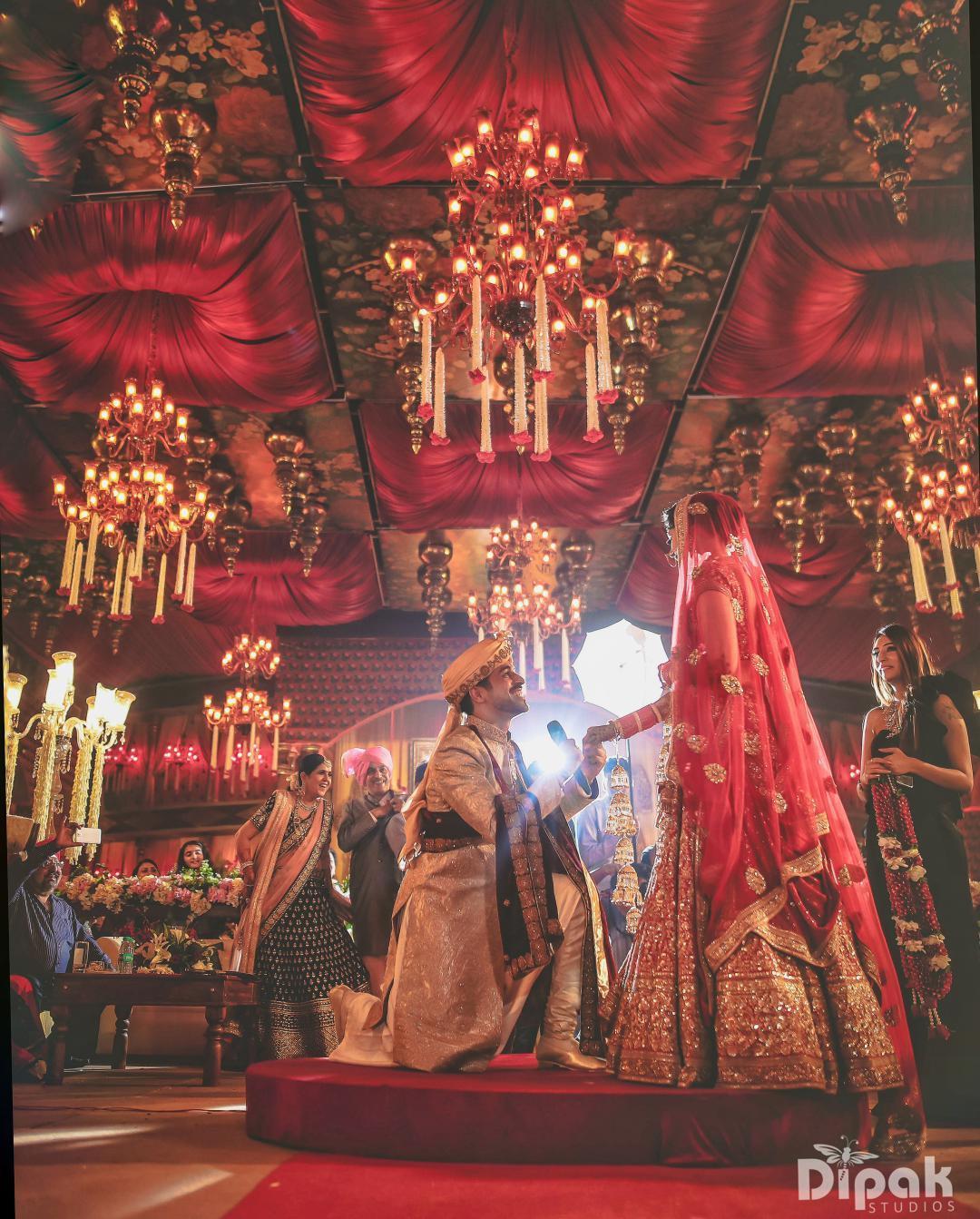 If your wedding theme is anything related to retro or vintage, this wedding entrance is perfect for you. The dark colour scheme gives this a very rustic feel and the chandeliers make it look majestic.
Your guests are going to love this unique idea and will definitely copy elements to add to their own wedding entrance ideas.
2. A yellow entrance with chandeliers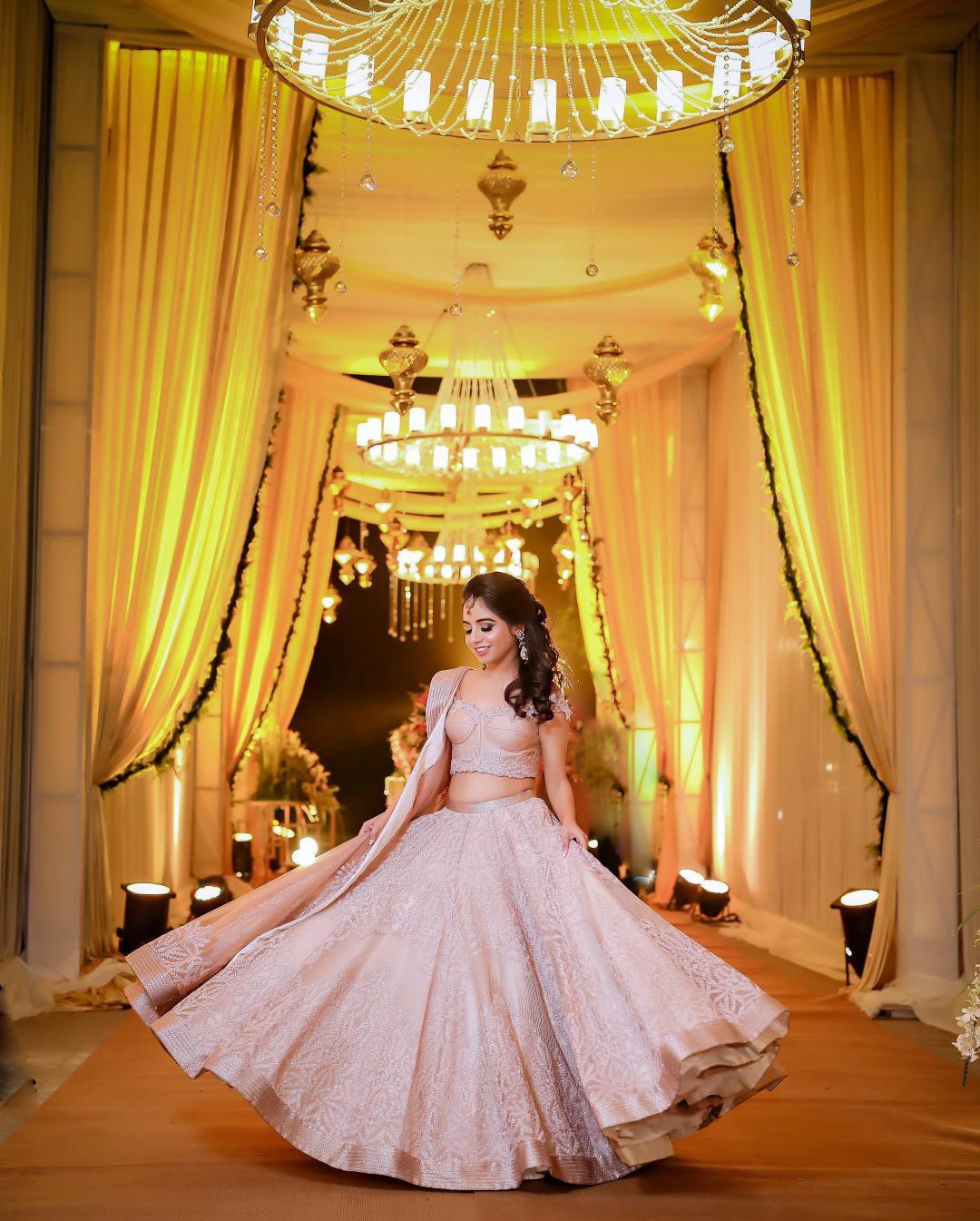 If you are looking for simple wedding entrance ideas that will make your guests feel at home, this entrance with soft yellow lighting and simple but beautiful chandeliers is exactly what you need to see. The curtains add another component in the entrance and make it even more welcoming.
3. A walk under the flowers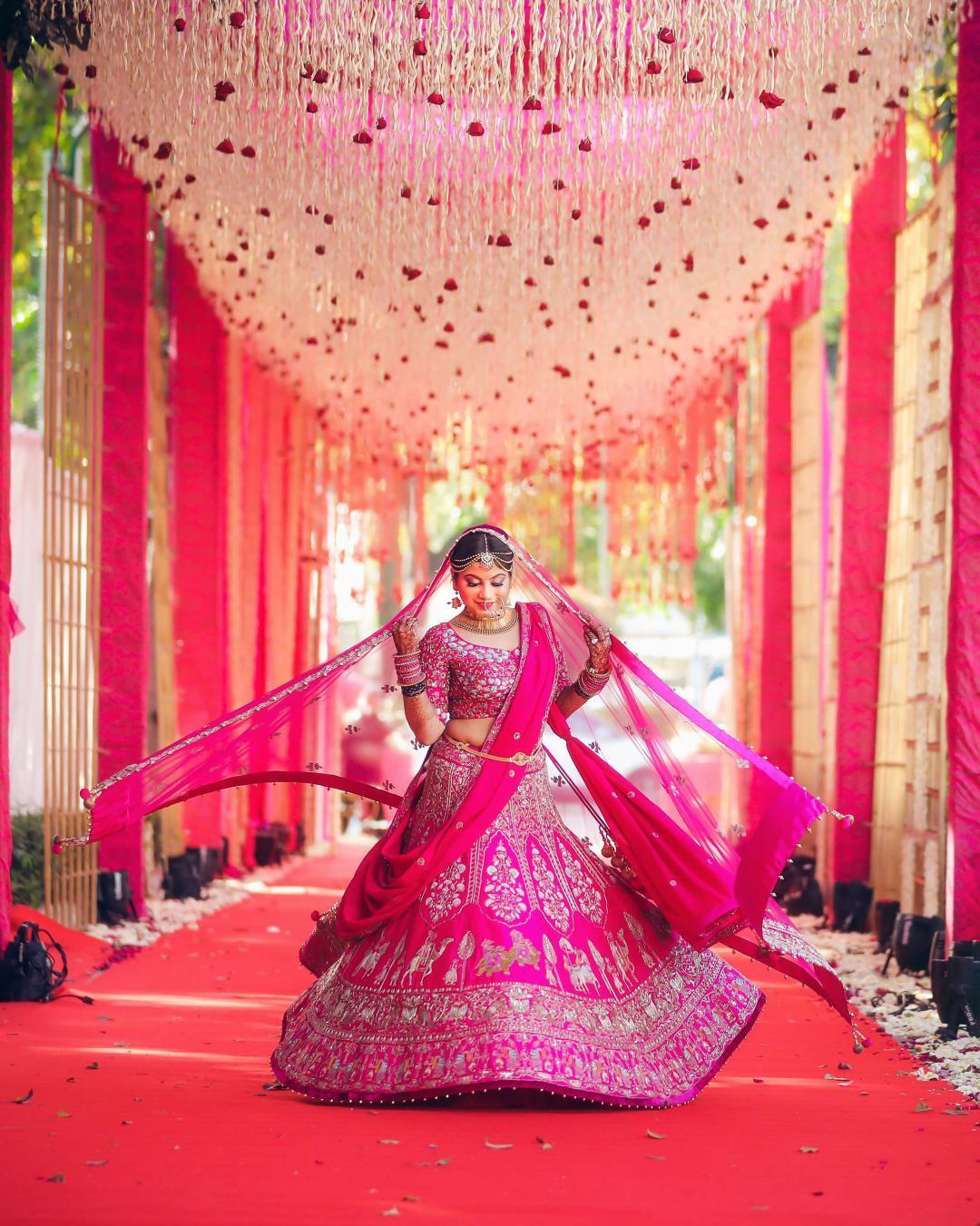 Who doesn't love a flowerbed? They are even better if they are hanging above us! All your guests will really feel special walking under these flower hangings.
You can choose any of your favourite flowers for wedding entrance ideas like these. You can even get the same entrance with two types of flowers hanging from the ceiling. Time to get in touch with a professional florist right away!
4. Serene White entrance with fairy lights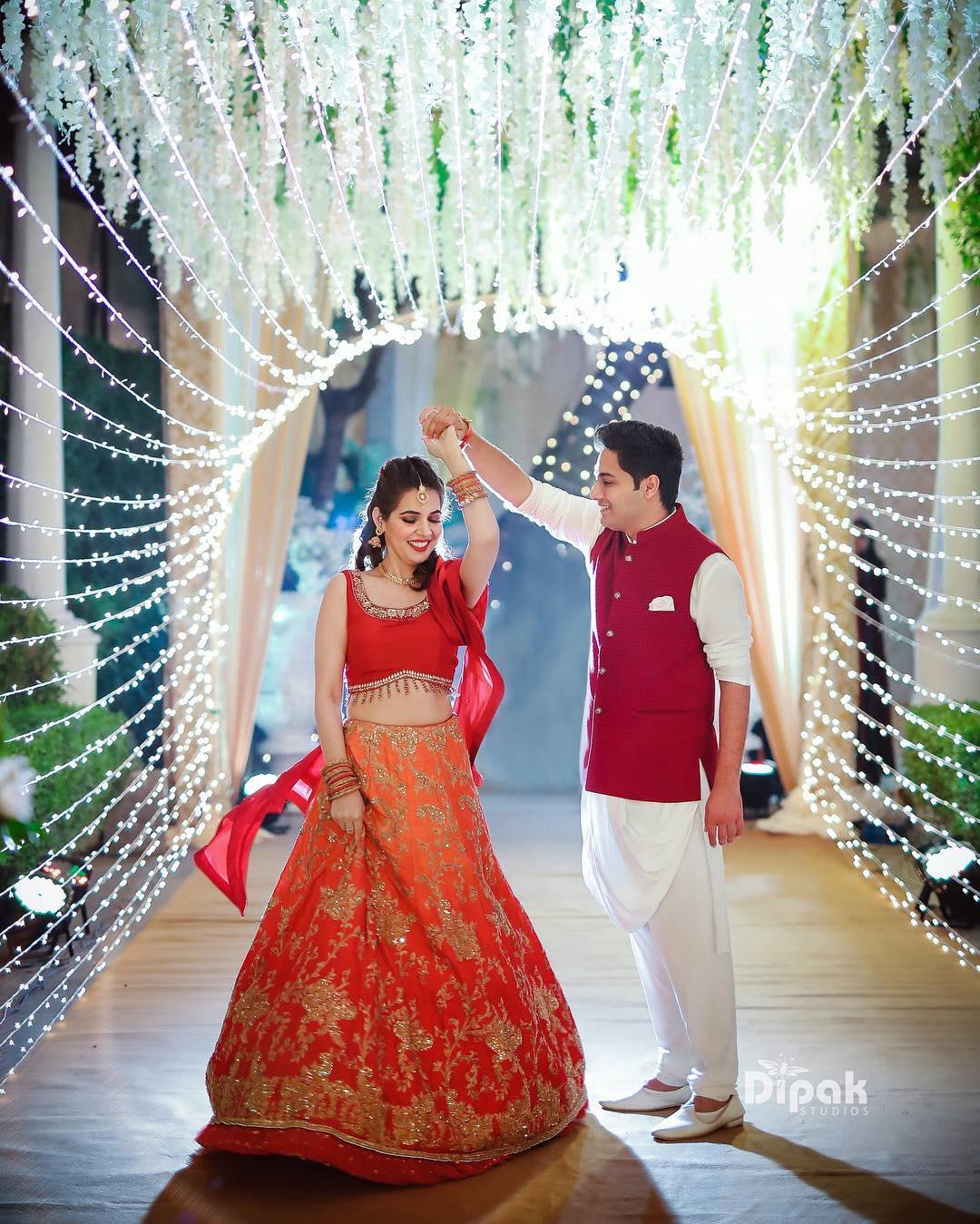 If you are having a quiet affair with all your close friends and family for your wedding, wedding entrance ideas that feature only the colour white is perfect for you.
We are in love with this white décor with a cave-like entrance using decor elements like fairy lights and a flower canopy hanging above it.
5. An entrance worthy of a king and queen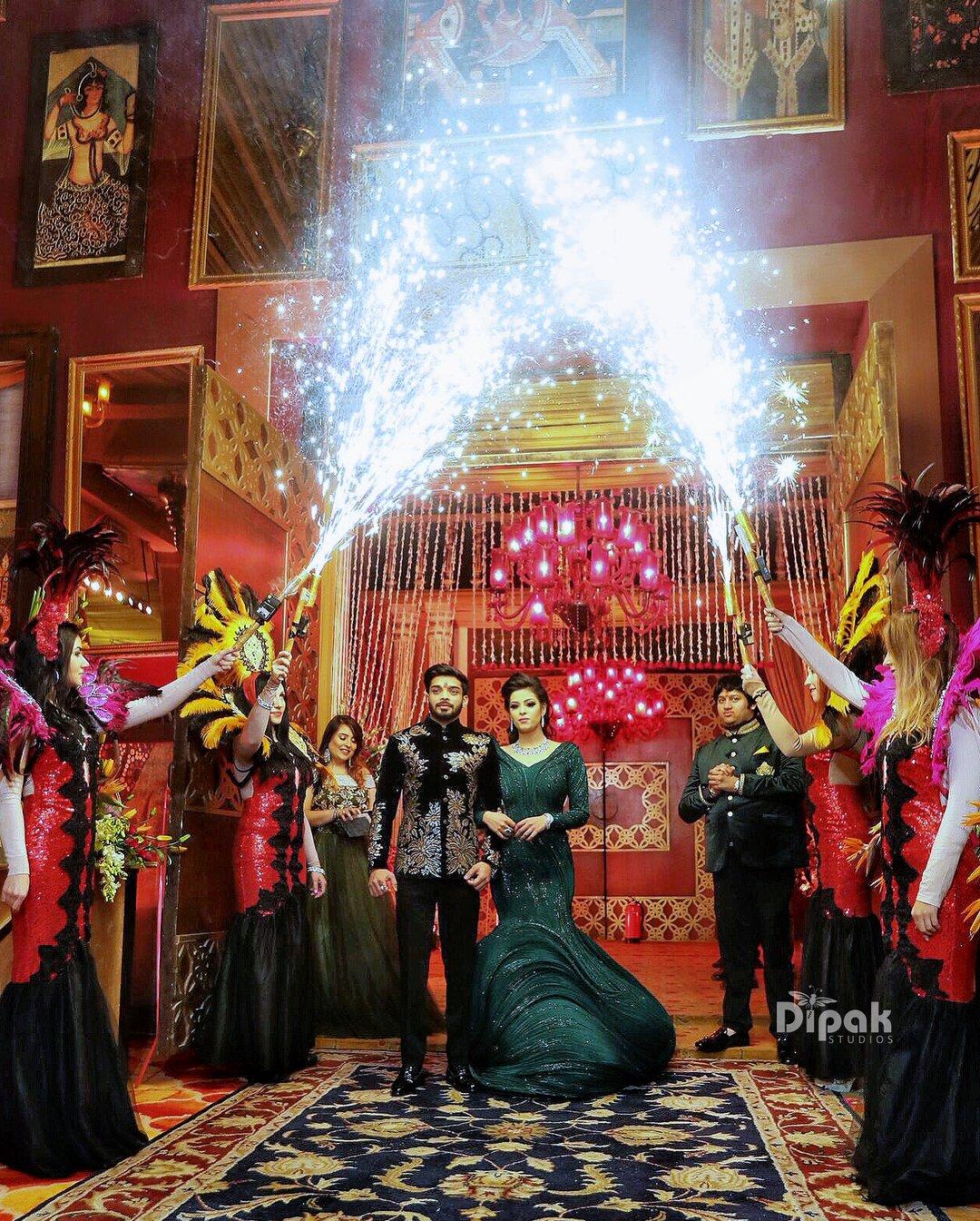 Wedding entrance ideas like these are truly made for a power couple. The colour scheme, décor, royal carpets and the mirrors all guarantee a hit show. This idea is also perfect if your theme is regarding a circus or a grand show of some kind.
6. Enter in nature's lap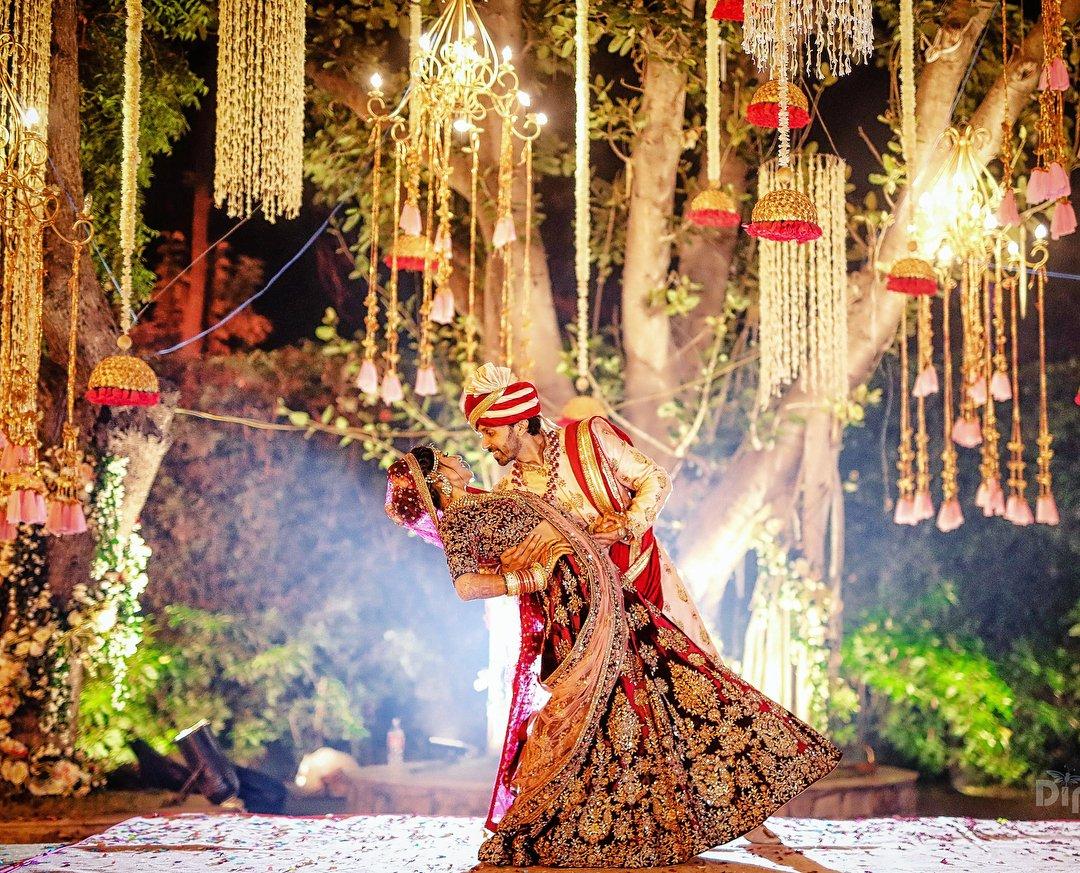 If you and your partner are nature lovers and have decided to get married in nature's lap, surrounded by woods and mountains, then wedding entrance ideas like this one are a match made in heaven for you.
You can choose any wedding decoration props that are long and can be hung on a tree.
7. Majestic floral entrance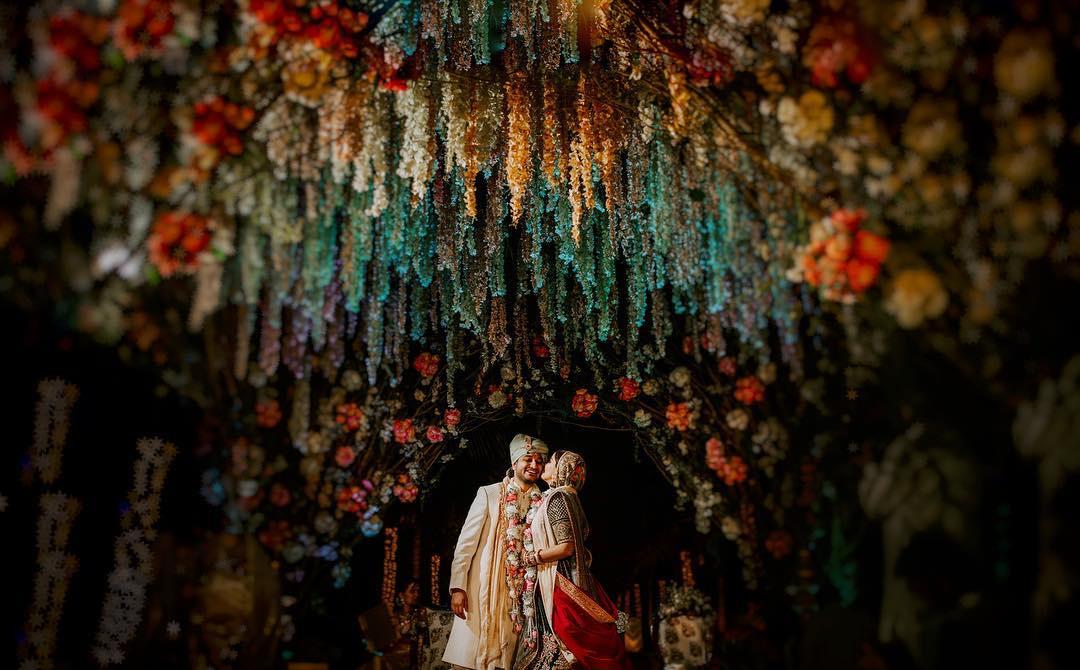 If you are looking for out of the box wedding entrance ideas, then we are sure you will love this one. The majestic flower decoration on the entry of your wedding venue will wow all your guests.
We guarantee that they will never forget your wedding and will cherish the beautiful pictures that they have from the event. And when the entrance to your wedding is such a riot of colours, the ensuing celebrations too will be full of light and life!
8. Modern architecture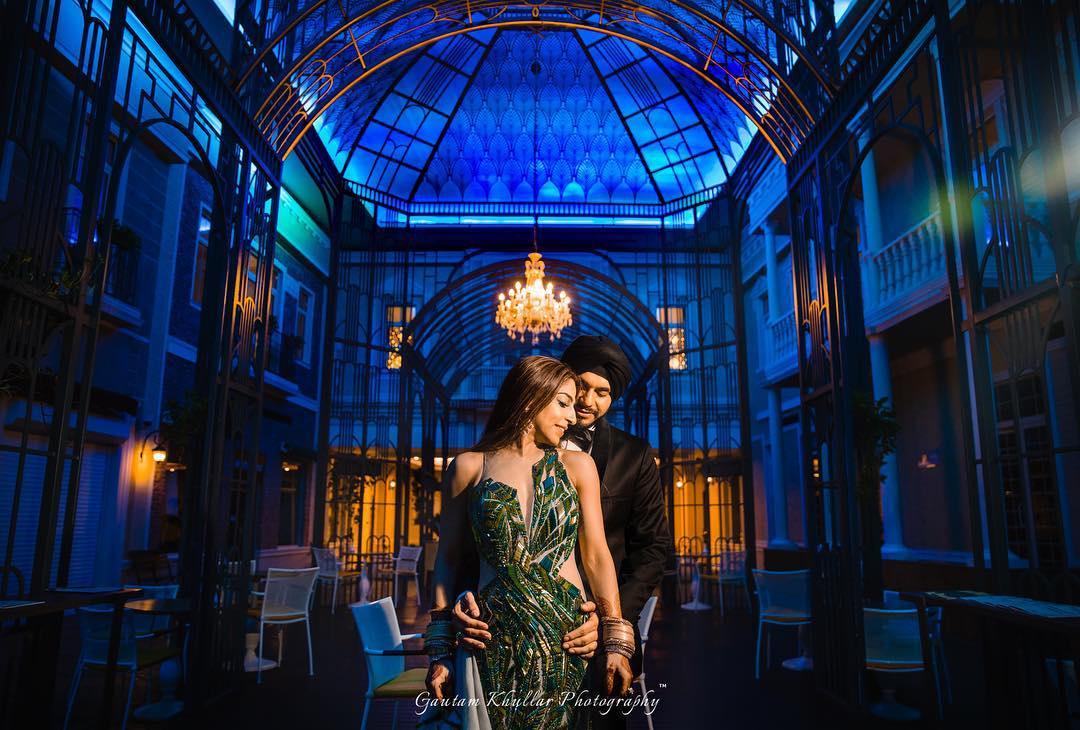 If your taste can be described as rich but tasteful, this modern wedding entrance idea will suit you just fine. You and your guests will fall in love with the simplicity and richness of this entrance and this is perfect for an indoor wedding venue.
9. Entrance full of lights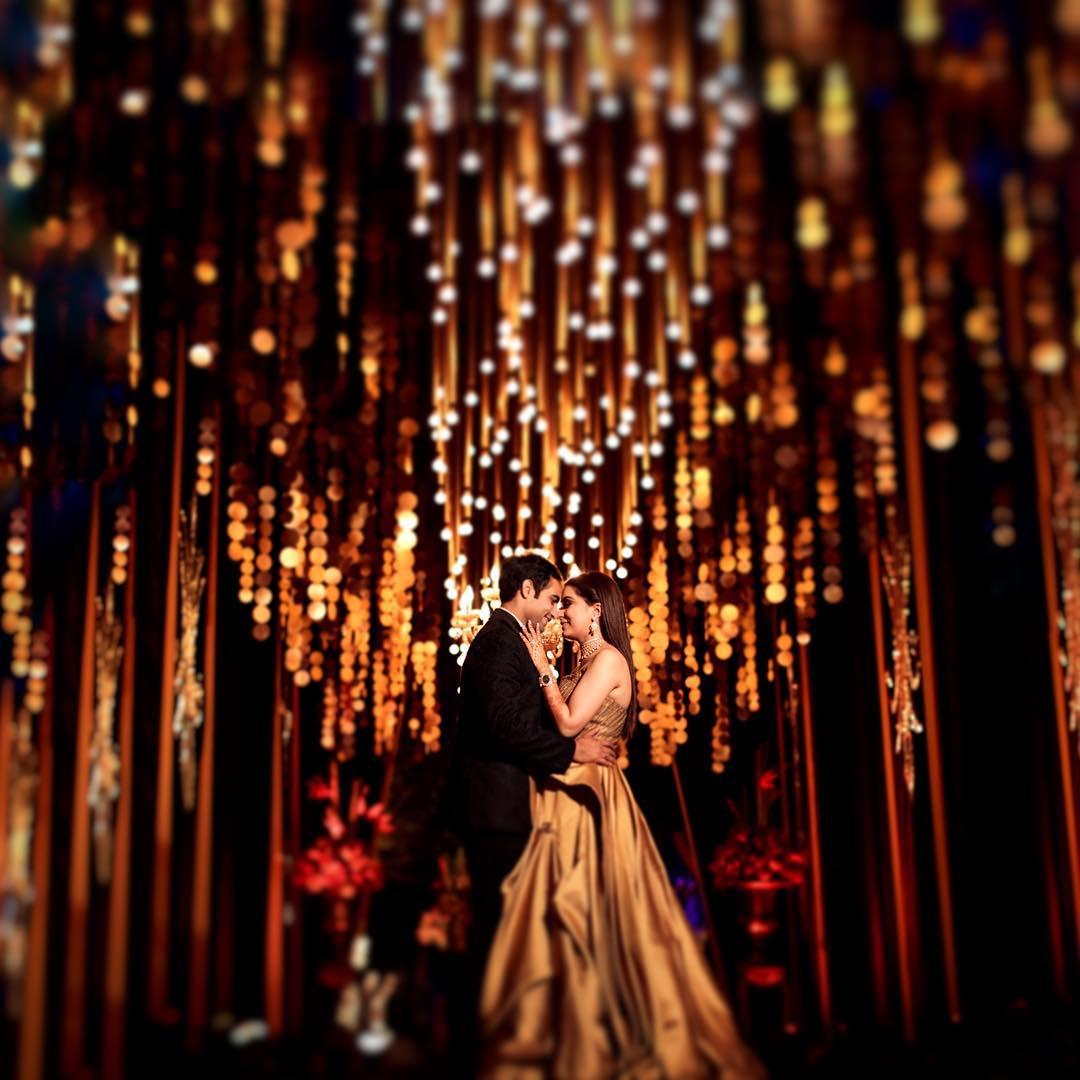 Add hundreds of light bulbs in the dark entrance of your venue and see the magic unfold. We are not joking when we say that though this idea hasn't been explored all that much, once it becomes common knowledge, everyone will only choose wedding entrance ideas like these.
10. Enter in style on a cycle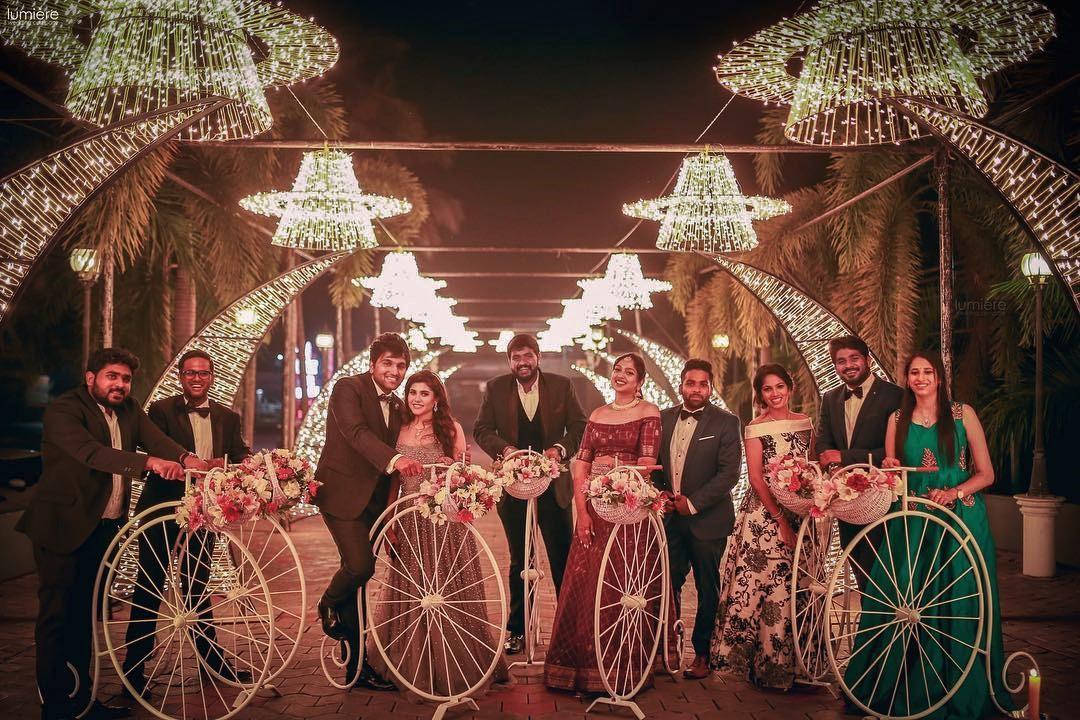 The wedding decoration industry has thousands of props that you can add to your venue. If the entrance is long, elements like cycles can become a cool prop for your guests to play around with. They will have a lot of fun clicking pictures and just enjoying themselves.
We all have different visions for what our wedding venues will look like on the day we get married. We found the most different wedding entrance ideas that have something unique about them and suit different personality types. We really hope that you found these ideas worthy of your time and end up choosing one for your own wedding!
Want all aspects of your wedding to be so on-point? Get in touch with these epic wedding planners!