Top Romantic Slow Dance Songs for Your Perfect First Dance
Your first dance with your partner marks an epic moment of your wedding. Here are some of the top romantic slow dance songs you must check out before picking "your song."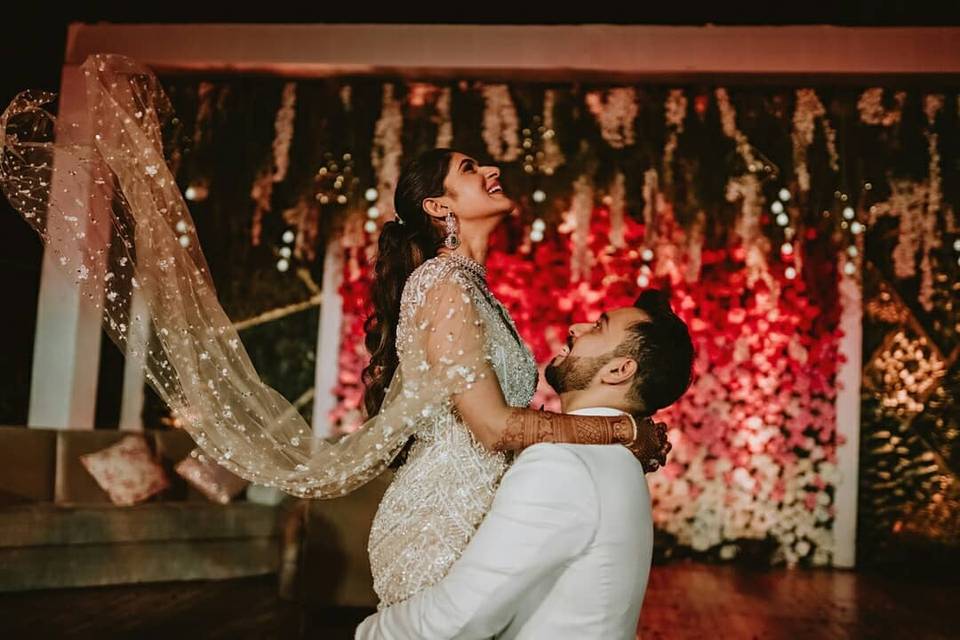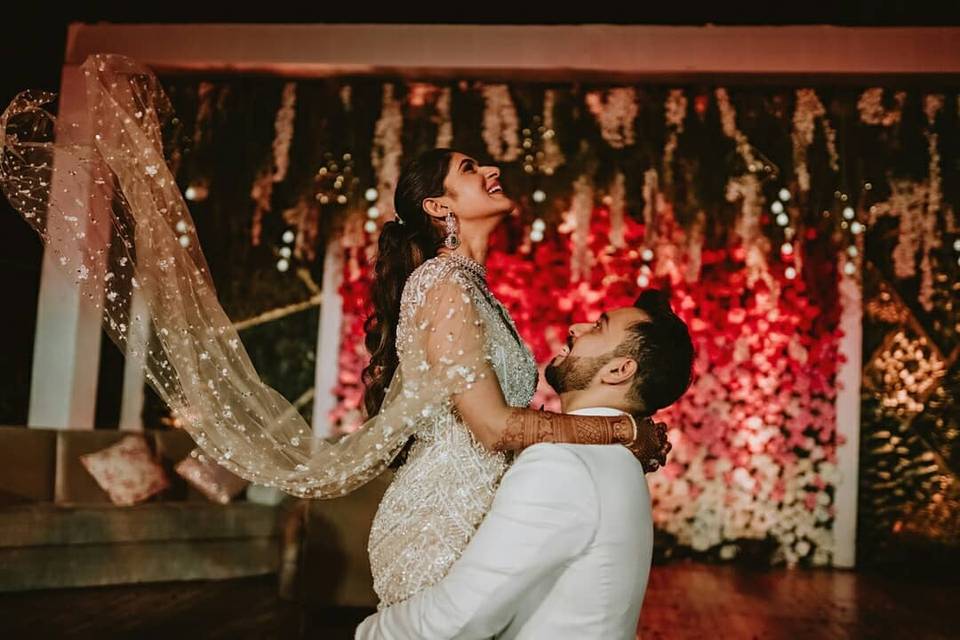 Image Courtesy: Castles & Coasters
When you and your partner step into the dance floor for the very first time as a married couple, all eyes are on you. Your first couple-dance is the most romantic and intimate moment at your wedding.
You put on your gorgeous red gown, he looks his dapper best in a sharp tuxedo, you book a posh banquet hall and hit your favourite romantic song. You've been practising your Waltz steps and taking salsa lessons for months now, It's finally time to express your emotions through your first dance.
So, here we are; with some videos of melodious slow dance songs with easy and elegant dance steps. Watch them, try out the moves and get your couple dance choreographed using the best bits!
Soh Rabb Dii - Shaina
When you pick Soh Rab Dii by Shaina as your first couple dance song, you know it will create magic! Ask your choreographer to teach you some good Bollywood or freestyle dancing to perform on this song. Flaunt your reception gown while you sway to this heart touching love song and watch the crowd go "aww"!
Adhura Lafz - Rahat Fateh Ali Khan
If you're going for this beautiful song by Rahat Fateh Ali Khan, "Adhura Lafz" for your first dance, we suggest you check out this couple setting the dance floor on fire! This couple took wedding dance choreography to another level. Flaunt your lehenga on the sangeet night and accessorise it with some diamond jewellery to look like a dream glide through the dance floor. Practise your dips and lifts well, if you want to master the choreography on this one.
Gal Karke - Asees Kaur
The sheer romanticism mixed with the fun beats of the song is enough to make your first couple dance a hit! Start with simple freestyle steps slowly following the music and eventually bring a few variations in your routine to jazz it up. One of the most important things to remember while you perform on your first couple dance is the chemistry between the two fo you. It's utterly important to look at each other, have fun and feel comfortable while dancing with each other. This song is heart-melting and cute.
Can't Help Falling in Love- Elvis Presley
This is one of the most popular romantic songs ever that can never go wrong! The dance steps in this video are simple yet look extremely elegant once you pick them up. Feel the rhythm, look at each other's eyes at all times and let the music lead the way. Wear a flowy blue dress or a skirt while you practice so that you get the true idea of your comfort level with your dance outfit.
Hallelujah - Pentatonix
The soft rhythm and the charming lyrics of this romantic song make it quite a choice for your first couple dance. Follow this stunning choreographer couple on their Youtube channel Wedding Dance Online to learn some quick western dance steps. In this particular song, they have used Vienesse Waltz in their choreography. You can try them yourself as they are simple yet effective steps. Dazzle everyone at your reception party by showing off your couple dance, dressed elegantly in your uber classy evening gown!
You are the Reason - Calum Scott & Leona Lewis
Check out this fantastic dance choreography if you're for a aiming for a jaw-dropping first dance performance. The chemistry, the smooth dance moves and the perfect coordination in this dance video is something you must learn to incorporate in your own dancing. Wear a midi skirt with crop top with matching stilettos for the perfect look. Make sure you wear the same shoes while practising to get accustomed.
Everything I Do, I Do it For You- Bryan Adams
How can we not include this evergreen love song by Bryan Adams which is a sure-shot hit choice for your first couple dance performance? The intimacy, the passion and the sensuous vibes together make this choreography totally worth giving a shot. Another gem by the choreographers from Wedding Dance Online, this song does half the work for you to get into the groove. Ask your choreographer to teach you Waltz steps for this song. Add some fairy lights and smoke bomb photography to the decor game and take all your guests to a dreamy wonderland!
Keep a few things in mind while choosing your romantic song for a slow dance. Make sure you are clear with what you are capable of and what exactly are you aiming for. Speak to your choreographer about your objectives and discuss the options. Pick your wedding outfit keeping the dance steps in mind too. Coordination, eye-contact and chemistry- these are the key ingredients of a successful dance performance. Support each other while dancing. If one of you forgets the steps, the other one should make up for the miss. Enjoy swaying to your favourite music and you're sure to grab all eyeballs with your first dance.
If you haven't booked your wedding choreographer yet, take a look at our vendors' list.