100+ Romantic Songs to Perfect Your Wedding Video & Set the Mood
Almost everyone has a wedding video shoot these days, and one of the things that can really set your mood is the music you choose. Get inspired by these Romantic songs now!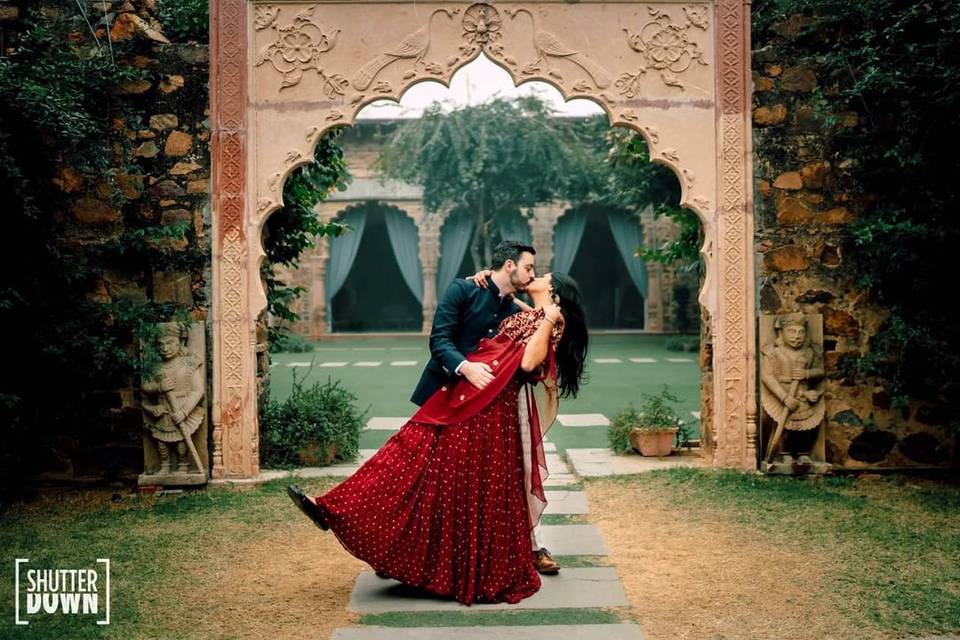 Indian weddings are famous not only for their larger-than-life appeal but also for the festive fun and entertainment that all the ceremonies bring together. It's the best time when all the family, friends, and long-lost relatives come together to bless the couple and be a part of their celebration. While every detail of your wedding is important, from picking out the perfect bridal hairstyles to choosing the right wedding venue, don't forget to bring back the romance with heart-touching romantic songs and create lovely memories for life.
The moments you spend with your partner during your wedding festivities and after, become the cornerstone of a lifelong romance. Almost everyone has a wedding video shoot these days, to narrate your love story in the most beautiful manner. And one of the things that can really set the mood right of yours is the music you choose. Romantic songs in English, Hindi, and Punjabi all have their own vibes, and can easily elevate the quality of the wedding video on the whole.
In this article:
We have the perfect playlist of romantic songs for you to breathe romance into your lives!
Hindi Romantic Songs
Latest Hindi Romantic Songs
Rataan Lambiyan - Shershaah
One of the most romantic songs from the 2021 movie Shershaan featuring Sidharth Malhotra and Kiara Advani, the lyrics from Raatan Lambiyan is heart-touching. Sung in the melodious voices of Jubin Nautiyal and Asees Kaur, the story and emotions behind it will leave you enthralled.
Doobey - Gehraiyaan
Explore the depths of love with your partner with the latest released song Doobey from Gehraiyaan. The upbeat song produced by OAFF and Savera and pictured on Deepika Padukone and Siddhant Chaturvedi will definitely give you love goals.
Ranjha - Shershaah
Another beautiful song from Bollywood biographic war film Shershaan, Ranjha is sung in the heart-stirring voices of B Praak and Jasleen Royal. A captivating and romantic song like this is perfect to narrate your love story through the lens of skilled wedding photographers who can make your wedding videos stand out.
Khairiyat - Chhichhore
One song that everyone seems to be humming to is definitely Khairiyat from late Sushant Singh Rajput and Shraddha Kapoor's starter Chhichhore. This beautiful romantic song is sung by Bollywood's favourite singers Pritam and Arijit Singh that has won the hearts of millions. Add this melodious score to your wedding shoots and videos and feel the magic of love!
Mere Liye Tum Kaafi Ho - Shubh Mangal Zyada Saavdhan
If you want to let your partner know that you won't need anyone more than them besides you, then this peppy song by Ayushmann Khurana perfectly captures that emotion. Mere Liye Tum Kaafi Ho from Shubh Mangal Zyada Saavdhan is a romantic song exploring love is love, no matter what.
Shiddat Title Track - Shiddat
Love holds a different meaning for every person and one thing that sets your love story apart is the passion you have. Perfectly depicted in the Bollywood romance drama Shiddat, love means no bounds, where you are ready to cross seven seas to be with the person you love. A popular chartbuster, Sunny Kaushal and Radhika Madan's starter Shiddhat movie's title track sung by Manan Bhardwaj is one of the most loved latest romantic songs.
Srivalli - Pushpa
Srivalli from the blockbuster Telugu action movie Pushpa is a catchy romantic song that soon became a social sensation on the internet soon after its release. The Hindi version of this beautiful song is sung by Javed Ali, starring Allu Arjun and Rashmika Mandanna. The iconic dance style of Allu Arjun in the song left a lasting impression on the audience and became a popular trend for Instagram reels.
Meri Jaan - Gangubai Kathiawadi
Groove to the beats of the brand new romantic song Meri Jaan from Gangubai Kathiawadi, perfect for a scintillating performance by the bride. Sung by Neeti Mohan starring Alia Bhatt, the movie and its songs have taken the internet by storm resulting in many viral dance trends.
Tujhe Kitna Chahne Lage - Kabir Singh
One of the most popular romantic songs sung by Bollywood's favourite Arijit Singh, the title only speaks volume about the romance embedded in it. With its beautiful lyrics relatable to everyone who's in love, this song will be the perfect ingredient to fuel your cinematic love story.
Kaun Tujhe - M.S. Dhoni - The Untold Story
A female version of Amaal Mallik's romantic song, the melodious Kaun Tujhe from M.S. Dhoni - The Untold Story is sung by Palak Muchchal. Paeans for the lover who's one in a million, the song is picturised beautifully with the late Sushant Singh Rajput and Disha Patani portraying their light-hearted moments and romantic love story.
Kaise Hua - Kabir Singh
If you are looking for a heartfelt romantic song to dedicate to your partner paired perfectly with a stunning performance, Kaise Hua from Kabir Singh is the song to choose. Sung by Vishal Mishra and starring Shahid Kapoor and Kiara Advani, it's an intense romantic song perfect to add to your wedding playlist.
Duniyaa - Luka Chuppi
Are you looking for ways to tell your sweetheart that she means the world to you? The song Duniyaa from Luka Chuppi is the perfect way to express your love. It's a perfect Hindi romantic song sung by Akhil and Dhvani Bhanushali depicting Kartik Aaryan and Kriti Sanon's love story.
Baarish Ban Jaana - Payal Dev and Stebin Ben
A song that tops every lover's playlist has to be Baarish Ban Jaana by talented singers Payal Dev and Stebin Ben. A beautiful romantic song articulates the love story of a couple who go through a breakup and find love again with each other. It's a soul-stirring melody starring TV actors Shaheer Sheikh and Hina Khan who connect the essence of love with the beauty of rain.
Dil Ko Karaar Aaya - Neha Kakkar and Yasser Desai
Another romantic Hindi song that can amp up your wedding festivities and be the perfect song for a romantic duet performance with your partner is Dil Ko Karaar Aaya starring the late Sidharth Shukla and Neha Sharma. The song is a part of Rajat Nagpal's album Sukoon and is sung in the melodious voice of Neha Kakkar and Yasser Desai.
Aashiqui Aa Gayi - Radhe Shyam
Another brand new song by famous Arijit Singh, Aashiqui Aa Gayi is from Prabhash and Pooja Hegde's movie Radhe Shyam. The melodious romantic song weaves magic with its heart-touching lyrics making it a perfect addition to your wedding story.
Maiyya Mainu - Jersey
A song that is topping the playlists across all music channels is the romantic soundtrack of Maiyya Mainu. Starring Shahid Kapoor and Mrunal Thakur, this ultimate romantic song is sung by famous singers Sachet Tandon and Parampara. Showcasing the beautiful chemistry between the lead actors, you will definitely feel the love in the air after listening to this song.
Tera Ban Jaunga - Kabir Singh
One of the most popular romantic songs in 2019 that is still trending today is Tera Ban Jaunga from Kabir Singh. If you want to promise your partner that you will be there for them and you will be theirs for life, then this beautiful song by Akhil Sachdeva and Tulsi Kumar is the perfect way to articulate your emotions.
Chaand Baaliyan - Aditya A
Chaand Baaliyaan is a soft number that was released in 2020 and sung by Aditya A. It soon became an internet sensation thanks to the Instagram reels and become a popular romantic song for dance performances and heartfelt dedications to loved ones.
Gehraiyaan Title Track - Gehraiyaan
An ode to love and longing, Gehraiyaan's title track is a soothing romantic song sung by Lothika Jha. The soulful track has been composed by OAFF and Savera as a Hindi adaptation to their original song 'Frontline'. Explore the depths of love with your partner with this beautiful number.
Lut Gaye - Jubin Nautiyal and Manoj Muntashir
A beautiful song depicting an engaging story that gives a spin to the narrative of sacrifice and love, Lut Gaye is a catchy single sung in the melodious voice of Jubin Nautiyal. Featuring Emraan Hashmi and Yukti Thareja, in its melodramatic twists the song explores the real-life story of encounter specialist Vinay Dandekar who falls in love with the bride he rescues. It's one of the most popular and romantic songs that has gone viral in recent times.
All Time Favourite Hindi Romantic Songs
Humsafar – Badrinath Ki Dulhaniya
Can't complete a list of romantic songs without Bollywood tunes! Humsafar, from the movie Badrinath Ki Dulhaniya, is one of the most romantic songs to come out of the film industry, and almost everyone loves this one! You just cannot go wrong with it! The beautiful chemistry between Alia Bhatt and Varun Bhawan is brought to life through the voices of Akhil Sachdeva and Mansheel Gujral.
Tu Jo Mila – Bajrangi Bhaijaan
K.K. is a brilliant singer, and this song is definitely one of the best romantic songs for your wedding video – if you haven't already used it for your couple's dance! It's definitely one of those songs that instantly make you picture the person you love.
Hasi – Hamari Adhuri Kahani
Another happy romantic song can be great for a fast-paced wedding video that has lots of dancing and heartfelt moments shared with your partner. Featuring Emraan Hashmi and Vidya Balan, the beautiful soul-stirring song is sung by Ami Mishra, who has made its place in the hearts of everyone.
Ve Mahi - Kesari
From a patriotic movie Kesari, came a smashing romantic blockbuster Ve Mahi picturised on Akshay Kumar and Parineeti Chopra. Sung in the melodious voices of Bollywood's favourite Arijit Singh and Asees Kaur, this romantic song will make you fall in love. Plan a beautiful performance with your partner on this number and win the hearts of all your loved ones.
Moh Moh Ke Dhaage - Dum Laga Ke Haisha
In the movie Dum Laga Ke Haisha, a romantic song that made its place in millions of hearts is Moh Moh Ke Dhaage. The male version of the song is sung by Papon and the female version by Monali Thakur. The song is composed with a mix of traditional Indian classical music and modern beats to create a unique soundtrack that lingers in your mind.
Dil Kyun Yeh Mera - Kites
Voiced by famous singer K.K, Dil Kyu Yeh Mera from the movie Kites is picturised on Hrithik Roshan, Kangana Ranaut, and Barbara Mori. A beautiful romantic song like this is all you need to express your love and feelings to your paramour.
Dil Diyan Gallan - Tiger Zinda Hai
Want a perfect song for a heartfelt performance with the love of your life? Set the stage on fire with one of the most popular tracks Dil Diyan Gallan from the movie Tiger Zinda Hai. Sung in the amazing voice of Atif Aslam, it stars Salman Khan and Katrina Kaif in a dreamy sequence that will surely leave you spellbound.
In Lamhon Ke Daaman Mein - Jodhaa Akbar
Composed by the music maestro A.R. Rahman, the beautiful romantic song In Lamhon Ke Daaman Mein from the movie Jodhaa Akbar is sung by Madhushree and Sonu Nigam. Let your heart out with this Bollywood romantic song and plan an amazing royal performance with your sweetheart, You can be assured that the crowd won't stop gushing over you two!
I Love You - Bodyguard
If words fall short while expressing your love to your partner, how about dedicating a beautiful romantic song instead that encompasses all your emotions? If yes, then the song I Love You from the movie Bodyguard is a perfect choice. Sung by Ash King and Clinton Cerejo, the song stars Salman Khan and Kareena Kapoor in the leading roles.
Iktara - Wake Up Sid
A beautiful romantic song from the 2009 movie Wake Up Sid, Iktara pulls at your heartstrings. Sung in the beautiful voices of Kavita Seth and Amitabh Bhattacharya, this soulful melody stars Ranbir Kapoor and Konkana Sen Sharma.
Gulabi Aankhen - Sanam
A rendition of a super hit song by Mohammed Rafi from the movie The Train, to say that the song Gulabi Aankhen by the band SANAM is popular will be an understatement. A chartbuster for all ages, it's a beautiful romantic song to add to your wedding playlist.
Tere Sang Yaara - Rustom
If you are looking for a song to give a smashing dance performance with your sweetheart, then Tere Sang Yara from the movie Rustom has to top the playlist for your first dance. Make your partner swoon with your dance moves over this beautiful romantic song sung by Atif Aslam, starring Akshay Kumar and Ileana D'cruz.
Meri Zindagi Hai Tu - Satyameva Jayate 2
Want to let your partner know that they are the heart and soul of your life? One song that is filled with romance right from its meaningful lyrics to the soothing melody, has to be Meri Zindagi Hai Tu from Satyameva Jayate 2. Featuring the heartthrob John Abraham, this romantic song is sung by Jubin Nautiyal and Neeti Mohan.
Haareya - Meri Pyaari Bindu
Are you completely smitten with your dream girl and looking for the perfect romantic song dedication to express your love? The beautiful lyrics and catchy tune of Haareya from Meri Pyaari Bindu perfectly encapsulate the feeling of 'can't help falling in love' with your partner. Sung by popular playback singer Arijit Singh, the beautiful Hindi romantic song is perfect to capture the emotions of 'First Love'.
Tumse Bhi Zyada - Tadap
One of the latest released romantic songs staring Ahan Shetty and Tara Sutaria from the movie Tadap has beautiful and deep love connotations. Sung in the enchanting voice of Bollywood's favourite playback singer, Arijit Singh, it will be the perfect addition to your playlist for an exciting musical night.
Punjabi Romantic Songs
Latest Punjabi Romantic Songs
Lover - Diljit Dosanjh
Perfect for a scintillating and fun dance performance with your partner, Lover sang by Diljit Dosanjh is an upbeat romantic song to set the stage on fire. The first song from his latest album MoonChild Era, it's a peppy love ballad that will get you in a groovy mood in no time.
Duji Vaar Pyar - Sunanda Sharma
A beautiful romantic song in the voice of Sunanda Sharma, Duji Vaar Pyar perfectly captures the emotions of how it feels to fall in love with a person multiple times. The captivating lyrics and background score will take your heart away.
Chan Vekhya - Harnoor
Want a beautiful romantic song to appreciate the beauty of your partner? Chan Vekhya is sung by talented musician Harnoon in his captivating voice syncing perfectly with heartfelt lyrics.
Pani Di Gal - Maninder Buttar
Created along the lines of traditional Punjabi music, Pani Di Gal from Jugni, the first album of singer Maninder Buttar, is sung alongside Asees Kaur. The Punjabi singer came together on-screen for the first time with television fame Jasmin Bhasin to create a beautiful song that stays with you.
Udaarian - Satinder Sartaaj
From Satinder Sartaaj's album 'Seasons of Sartaaj' came this beautiful romantic ballad that explores a simple love story set in picture-perfect locations. Udaarian is a sweet romantic melody that has become a love anthem for all those who are in love. Add this romantic song as a background score to your pre-wedding shoots and be mesmerised by the voice of the talented artist.
Vail - Mankirt Aulakh
The beautiful story of Vail by Mankirt Aulakh and Nimrat Khaira is a romantic song that will pull at your heartstrings. The story behind convincing her mother to accept her love who has a few flaws will be relatable to many. This soft ballad will be a wonderful addition to your wedding playlist.
Guitar Sikhda - Jassi Gill
The beautiful Punjabi love song by Jassi Gill shares a story that everyone can relate to. Guitar Sikhda is a romantic song that talks about the adversities of a lover trying to impress his lover.
Ishq Tera - Guru Randhawa
If you are looking for a Punjabi romantic song that perfectly captures the emotion of falling in love, Ishq Tera by Guru Randhawa is the song to choose for your playlist. A Punjabi singer who is known for his groovy songs will sweep you off your feet with this soulful song that has become a love ballad for the season.
Moonlight - Harnoor
Yet another love song by talented Harnoon is Moonlight. Perfect for your first dance or a beautiful duet on your Sangeet night, add this romantic song to your wedding playlist and create 'Aww' moments with your partner.
Ik Tera - Maninder Buttar
If you are looking for an upbeat romantic song perfect to choreograph a stunning performance with your sweetheart, then Maninder Buttar's Ik Tera will be the perfect song to choose. It's a Punjabi pop dance song with a story of wanting to marry someone.
Relation - Nikk & Mahira Sharma
A relationship is all about having small fights and cute moments with the one you love. A beautiful romantic song that perfectly describes that wonderful feeling has to be Relation by Nikk and Mahira Sharma.
Gani - Akhil
Gani is a fabulous romantic song sung in the beautiful voice of Akhil and is composed by Manni Sandhu. A beautiful song to bring the bride and groom together, it will be a perfect song for an enchanting performance.
Gal Karke - Asees Kaur
Another beautiful romantic song with a loving story is Asees Kaur's Gal Karke. If you are well aware of the feeling you get when you first start liking someone, catching them from the corner of your eye, blushing with the mention of their name, this beautiful song perfectly captures that emotion.
Jatti Da Crush - Kay Vee Singh
If you also can relate to having a crush on someone, the beautifully created romantic song with heartfelt lyrics in Jatti Da Crush by Kay Vee Singh is the song to go for.
Akhar - Amrinder Gill
Another romantic song that perfectly captures how you feel when you are in love is Akhar by Amrinder Gill from the movie Lahoriye. With the most catchy lyrics, the most beautiful part of it is when he loses his mind with even the mere mention of his beloved's name.
Deewana - Akhil
Another latest chartbuster by Akhil is a beautiful romantic ballad. The 'Khaab' fame singer depicted a heart-touching and emotional tale through his song Deewana that will instantly tug at your heartstrings.
Waja - The PropheC
Have you found your reason for being? Is your partner your world, your everything? The latest Punjabi romantic song Waja featuring Rinya Cyrus and sung by The PropheC can express your heartfelt emotions and articulate your feelings beautifully.
Zindagi - Akhil
The romantic song by Akhil can melt even stone-cold hearts with his soulful melody and meaningful lyrics. Prepare a beautiful duet performance with your partner on Zindagi by Akhil.
Kina Chir - The PropheC
Popular amongst social media creators and many trending reels on Instagram, Kina Chir by The PropheC is a soulful romantic song that can amp up the vibe of your festivities and make it even more magical.
Rukh - Akhil
Known for many hit Punjabi romantic songs, Akhil is back with another heartfelt track depicting the story of a couple immensely in love in his song Rukh. A romantic story in a dreamy world, the song will leave you mesmerised.
All Time Favourite Punjabi Romantic Songs
Khaab – Akhil
If you haven't heard this song, you need to hear it (if you like Punjabi music, that is). This is the perfect song for a wedding video when you're looking for romantic songs that are slightly on the peppier side than the mushy ones! The song is beautifully sung by Akhil that will leave you emotional.
Soch – Hardy Sandhu
Another classic Punjabi song, this one was totally ruined by Bollywood! Don't go by the version you may have heard in Airlift - the original Punjabi song by Hardy Sandhu is more beautiful! Either way, this is definitely one of the romantic songs you've got to have in your wedding video! A slo-mo effect with the chorus in the background can work really well!
Jind Mahi - Diljit Dosanjh
Diljit Dosanjh is popular for his peppy and upbeat songs that are loved by Punjabi song lovers around the world. This romantic song is so soothing that you won't stop listening to it. The love ballad has lyrics by Gurnazar Chattha and music by Manni Sandhu.
Waalian - Harnoor
Harnoor's mellifluous voice aligned perfectly with amazing lyrics makes Waalian, a beautiful and heartfelt romantic song. It will be a perfect song for a loving song dedicated to your lover that you can add to your wedding playlist.
Do You know - Diljit Dosanjh
Shot in a swanky location, Do You Know by Diljit Dosanjh is a romantic song winning the hearts of people around the world. If you want your partner to let them know how much you love them, this is the perfect song to dedicate them with a funky performance.
Khyaal Rakhya Kar - Neha Kakkar
Sung by the husband-wife duo, Khyaal Rakhya Kar by Neha Kakkar and Rohanpreet Singh gives you major love goals. Depicting their love story from childhood to getting married and expecting a child, this romantic song is full of cute and caring moments you experience in love that you can relate to your partner.
Baari - Bilal Saeed
Baari by Bilal Saeed is a beautiful romantic track that should definitely make it to your wedding playlist. The mellow Punjabi song has romantic rhythms and a soothing effect making it a refreshing treat for the audience. It will be a wonderful romantic song for a duet performance with your partner.
Viah - Jass Manak
The romantic song Viah from the Album Age 19 by popular Punjabi singer Jass Manak is a wonderful and soulful song to listen to. The video features Jass Makak and Swalina and makes up for a peppy dance number for your sangeet night.
Sohnea - Millind Gaba
Embark on a love ride with Millind Gaba and Miss Pooja through a romantic song Sohnea. The song will make you drool in love by giving you beautiful reasons to smile. Because of the smashing success of their song, the duo collaborated again to bring Sohnea 2 which become a fan favourite instantly.
Laung Laachi - Mannat Noor
Taking the title of number one song on Youtube in India, Laung Laachi is a popular Punjabi romantic song across the globe that has crossed the benchmark of more than a billion views. The song has catchy beats and lyrics along with a melodious sound created by one of the best Punjabi singers, Mannat Noor. A fan favourite in all the Indian weddings, you can create beautiful dance performances around the song.
Jannat - Ammy Virk
Make your partner feel special and in love with the beautiful lyrics from Jannat sung in the voice of popular singer Ammy Virk. From one of the most beautiful movies in Punjabi cinema, the song is picturised on Ammy Virk and Tania. The song is a complete bliss that will make you fall in love with it.
Raat Di Gedi - Diljit Dosanjh
A beautiful romantic song from a fan-favourite Jodi of Diljit Dosanjh and Neeru Bajwa, Raat Di Gedu is a soulful romantic track that you would want to listen to on a loop. Perfect song for a 'gedi' with your love, it will surely create some loving and romantic moments for you two.
Akhiyan - Amber Vashisht
A beautiful romantic song that stays with you long after it's over is Akhiyan by Amber Vashisht. Featured in Diljit Dosanjh and Neeru Bajwa starter Jatt & Juliet 2, this love anthem became a superhit instantly.
Main Teri Ho Gayi - Millind Gaba
Crooned beautifully in the voice of Millind Gaba, Main Teri Ho Gayi is a romantic track that will win your heart instantly. A song that is all about making promises in love that you wish to articulate uniquely to your partner, its lyrics will be the perfect partner for you.
Zindagi Di Paudi - Millind Gaba
Known for beautiful soothing melodies, Millind Gaba brings yet another romantic ballad for his listeners that pulls at the heartstrings. A song celebrating unconditional love, it features Jannat Zubair who fights time and destiny to be together and spend happy moments together.
English Romantic Songs
Latest English Romantic Songs
Shape of You - Ed Sheeran
One of the biggest chartbusters that is on the list of every romantic song's lover is the Shape of You by Ed Sheeran. With catchy upbeat music and wonderful lyrics, it will surely give your wedding videos a romantic twist.
Marry Me - Jason Derulo
Who wouldn't want to hear these words from the love of their lives? Create a beautiful setup taking cues from movie marriage proposals and dedicate this romantic song to your partner! It will be the happiest and milestone moment of your lives to cherish for life.
Just The Way You Are - Bruno Mars
If you are looking for a romantic song that very cutely lets your partner know that you love them for who they are, then it definitely has to be Just The Way You Are by Bruno Mars. it was the debut solo single of the singer that will make you fall in love.
Perfect - Ed Sheeran
A multi-instrumentalist who has taken Pop by storm is Ed Sheeran. with his popular track Perfect. Known as the king of wedding dance songs, Perfect is a beautiful romantic song that you can create wonderful dance moves around and give a stellar performance at your wedding festivities.
A Thousand Years - Christina Perri
A popular love ballad that should definitely make it to the list of your romantic songs for a wedding is A Thousand Years sung in the melodious voice of Christina Perri. Perfect for Waltz or a couple dance on your wedding night, your wedding guests will not stop gushing over you two!
You & I - One Direction
A soft rock ballad that will leave your heart pumping is the romantic song You & I by the English-Irish boy band One Direction. Another element that sets the song apart is the engaging visual appeal that will keep you hooked.
Love Story - Taylor Swift
Claimed as the best teenage romantic song ever written, Love Story by Taylor Swift is a favourite love ballad across the globe. Giving a happy ending to the romantic tragedy of Romeo & Juliet's saga, the song will catch you in a whirlwind of emotions built on a beautiful fantasy.
If I Can't Have You - Shawn Mendes
An upbeat romantic song that is guitar-driven with catchy lyrics that can set the mood perfectly for your wedding festivities or a wonderful shoot is If I Can't Have You by Shawn Mendes. It's a peppy pop-rock track with an adorable tune that is full of power and energy.
Love Me Like You Do - Ellie Goulding
Featured in a popular novel-turned-movie Fifty Shades of Grey, is a chartbuster Love Me Like You Do by Ellie Goulding that goes together with the theme of the movie where you can't help with fall in love. Spin magic with the upbeat music and lyrics of the song in the background while sharing heartfelt moments with your partner and capturing it in a perfect photoshoot.
Adore You - Harry Styles
With beautiful lyrics like 'I'd walk through fire for you / Just let me Adore you', how can you not fall in love? The beautiful single by Harry Styles is a romantic song that talks about how infatuated he is and longs to be and utter devotion. Set in a world for romantics, it creates an enchanting aura where you will long for your love. So cuddle together and let this romantic song create its magic!
Sucker - Jonas Brothers
The trio of Jonas Brothers came together to give us an edgy romantic song about their love lives. It's a fine comeback for them where they showcase how smitten they are. It's a catchy new song with playful music and fun lyrics.
Best Part - H.E.R. & Daniel Caesar
Considered one of the most beautiful romantic songs, two of talented artists came together to create a whimsical tune that is equal part romantic and emotional. A Grammy winner song, it makes you believe in true love with its soothing melody and heartfelt lyrics.
Finally / Beautiful Stranger - Halsey
A brilliant love song, Finally/Beautiful Stranger by Halsey has romance tucked under its every corner. With a string of descriptive lyrics for her partner, it will be a romantic song dedication full of adoration.
Love You Like a Love Song - Selena Gomez
A light and smooth treat to the ears, Love You Like A Love Song by Selena Gomez is a romantic song to choreograph a beautiful performance together or add to your wedding shoot and leave your guests mesmerised.
We Found Love - Rihanna & Calvin Harris
A club anthem that manages to be sad and upbeat at the same time is a wonderful soundtrack We Found Love by Rihanna and Calvin Harris. A melting pot of different music genres, it's a beautiful song about love and loss.
Make You Feel My Love - Adele
The rendition of Make You Feel My Love by Adele is absolutely breathtaking. Though there are countless covers of the song, her version of the romantic song will win your heart. While being one of Bob Dylan's most complex and metaphorical songs, the way she gives voice to this wonderful lyrical ballad, you won't be able to just feel her love but her voice too.
Honey - Kehlani
A simple love ballad that talks about finding someone who can understand you is the most relatable feeling that you might experience. Articulate your emotions beautifully through this romantic song Honey by Kehlani.
Señorita - Shawn Mendes & Camila Cabello
A roaring success that tops the list across many music channels, Senorita by Shawn Mendes and Camila Cabello is an amazing Latin pop track that stays with you. The catchy music and lyrics makes it a wonderful song that you can listen to on repeat.
Thinking Out Loud - Ed Sheeran
Thinking Out Loud by Ed Sheeran is a popular romantic song that depicts a ballroom dance routine in its video. You will fall in love with its soulful music and adding it to your sangeet music playlist to give an amazing performance with your partner will be a great idea.
Crazy in Love - Beyonce & Jay-Z
Continue to remain one of the best pop songs of all time, Crazy in Love by Queen B, Beyoncé is a mix of catchy beats and an unforgettable music video. This iconic romantic song is acclaimed as the chartbuster of the millennium and will be a worthy addition to your music playlist.
All Time Favourite English Romantic Songs
Harvest Moon - Neil Young
Neil Young's Harvest Moon is the perfect choice when it comes to romantic songs, because of the gentle guitar, his dulcet voice, and the echoing piano notes that swoop into the melody, like waves on a beach. If you and your partner enjoy quiet moments and have a tendency to communicate whole sentences without opening your mouths, this song fits your vibe and should be a part of your wedding video!
Say You Won't Let Go – James Arthur
If you and your partner brought light into each other's eyes, well, then you know that each day you spend together is heavenly. Sometimes, we meet people who change the course of our lives for the better, and if that person is your partner, then Say You Won't Let Go by James Arthur is one of the best romantic songs you can pick!
Just You and I – Tom Walker
If your love makes you feel like you can conquer the world, then Just You and I by Tom Walker is the best song for you to use. This is another one of those romantic songs that are peppy and even great for a long drive!
All Of Me - John Legend
A nine Grammy awards winner John Legend's romantic song All of Me is soothing, poetic and sincere. Perfectly accompanied by a beautiful piano score in the background, John Legend croons a timeless love song in his exquisite voice.
Something - The Beatles
Christened as the greatest love song that is ever written, Something by The Beatles is a swooning ode to infatuation. One of the most heartfelt love songs that the world has ever seen, more than 150 artists have tried their version of its cover. Adding this beautiful romantic song to your wedding videos will surely give it a timeless charm.
I Will Always Love You - Whitney Houston
One of the greatest moments in American pop, Whitney Houston's I Will Always Love You is considered the greatest love song of all time. Becoming the root and solid foundation of the singer's legacy, the romantic ballad was made iconic with the film The Bodyguard. Originally a Dolly Parton's hit, the song inspires awe with Whitney's unrivalled singing capabilities and emotionally charged performance.
We Belong Together - Mariah Carey
A smashing hit from Mariah Carey's studio album The Emancipation of Mimi, We Belong Together is a classic romantic song synced perfectly with a modern pop diva video. Celebrate the love you share with your partner with awe-inspiring moments captured beautifully through the lens of skilled wedding photographers.
Crazy For You - Madonna
An all-time favourite Madonna romantic song has to be Crazy For You featured in the movie Vision Quest. Making her top the Billboards charts, it's one of the best love songs of Madonna that you should include in your wedding playlist.
Can't Help Falling in Love - Elvis Presley
Recorded for the album Blue Hawaii, Can't Help Falling in Love by Elvis Presley is a slow soothing song that is perfectly synced with the romantic theme. The one in a billion singer creates a pure and heartfelt song that is dripping with romance.
I Want to Hold Your Hand - The Beatles
Sometimes all you need is to be near the person you love and hold their hand. It's the simple things that matter the most and the wonderful song I Want To Hold Your Hand by The Beatles perfectly captures that emotion of finding simple pleasures in love.
Everything I Do - Bryan Adams
An enormous chart success internationally, a beautiful romantic song that ended all love songs has to be Everything I Do by Bryan Adams. Create romantic moments with your partner with this soothing love song.
Hero - Enrique Iglesias
Arguably the best romantic song by Enrique Iglesias, Hero has to top the list. Sung in his amazing voice, the song opens with soothing guitar strings, making it one of the most intense pop songs that ever existed. Depicting a love so pure and real that it becomes hard to live without it creates a magical aura for his listeners.
My Heart Will Go On - Celine Dion
Part of the iconic movie Titanic, the beautiful song in the voice of Celine Dion is popular worldwide. A powerful and emotional song, it soon became a love anthem loved by people everywhere. One of the most successful pop divas, her astounding number will take your breath away.
Truly Madly Deeply - Savage Garden
If you are looking for a happy melody as perfect background music to your heartfelt moments shared with the love of your life, then Truly Madly Deeply by Australian pop duo, Savage Garden, is the choice to make. It's a beautiful romantic song that you can add to your special wedding moments.
Love On Top - Beyonce
One of the greatest artists of the generation, Beyoncé is supremely talented which is perfectly depicted in her romantic song Love On Top. A timeless and feel-good jam, you can hear her smile through the lyrics. The song gives a feel of old-school smooth jazz with an irresistible chorus. With a song like this in your wedding playlist, you can be assured that you will create lasting memories.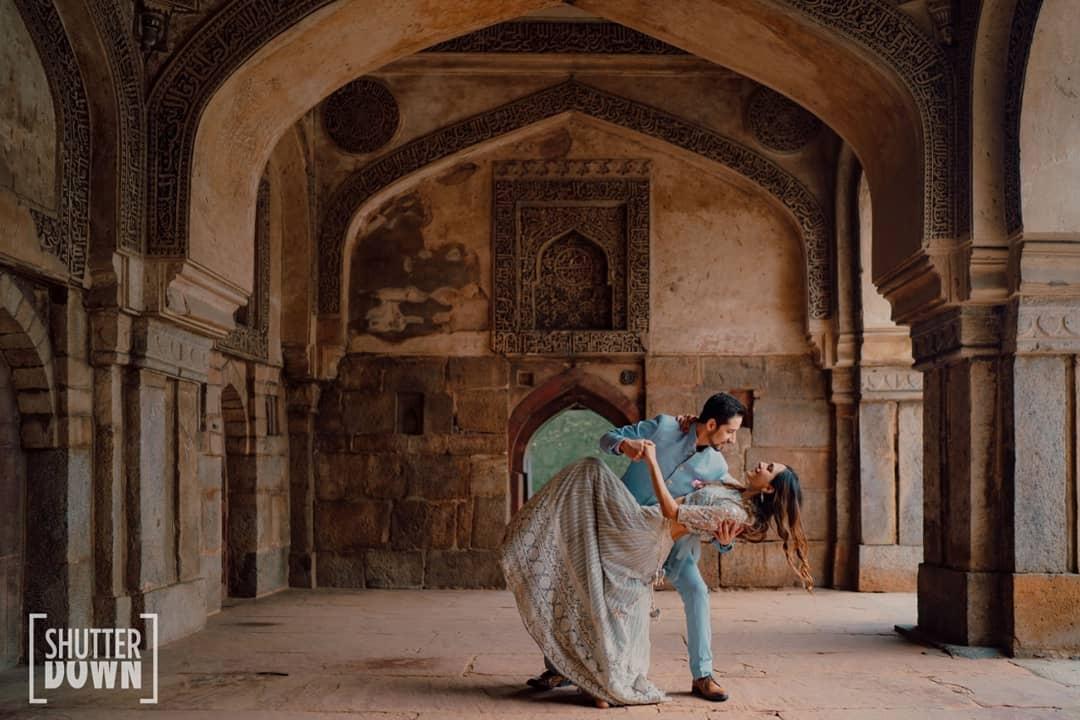 These songs are absolutely perfect for your wedding video. You can ask your wedding videographer to include a mix of them all, or just one song, depending on the length of your video. If your videographer is planning to release a trailer for your video, then a full song would easily fit! Check out our amazing DJs here and make your Sangeet epic.
Which of these beautiful romantic songs will you add to your wedding playlist? Do let us know in the comments below!
Top Blogs on WeddingWire India