Choosing the Perfect Wedding Venue
How to find the 'perfect' Venue for your wedding? We have a detailed answer with step by step tips with inputs from Venue experts. Read to find your guide before you choose a wedding venue.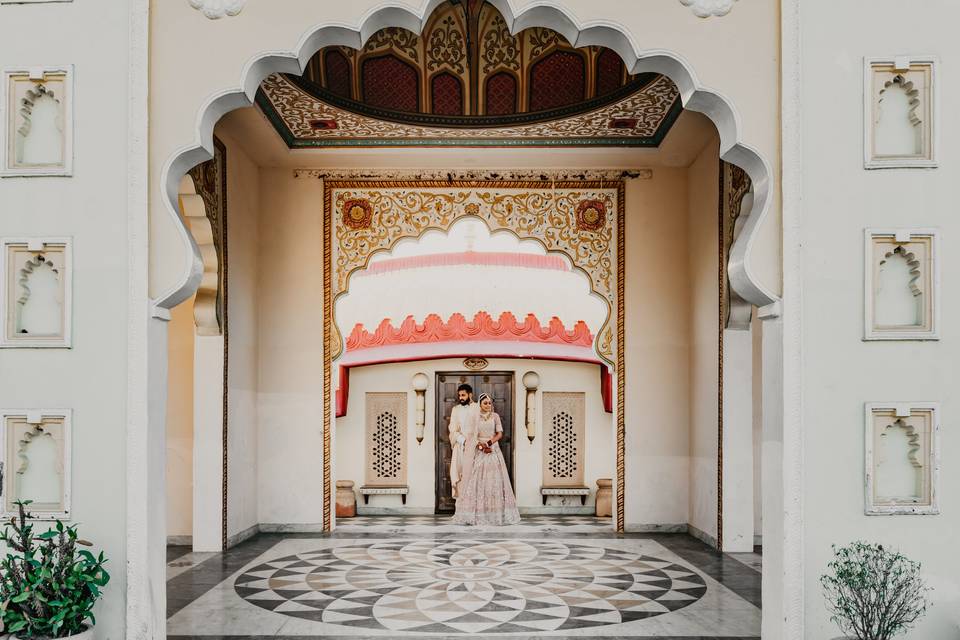 Choosing the perfect wedding venue is so much more than just shortlisting one beautiful location to host the wedding. Apart from important factors like - Your wedding venue should be able to accommodate your entire guest list for all your pre-wedding and wedding ceremonies and the location of your venue should be easily accessible; millennial couples need to prioritise various other important details before they pick the wedding venue.
How to find the 'perfect' Venue for your wedding?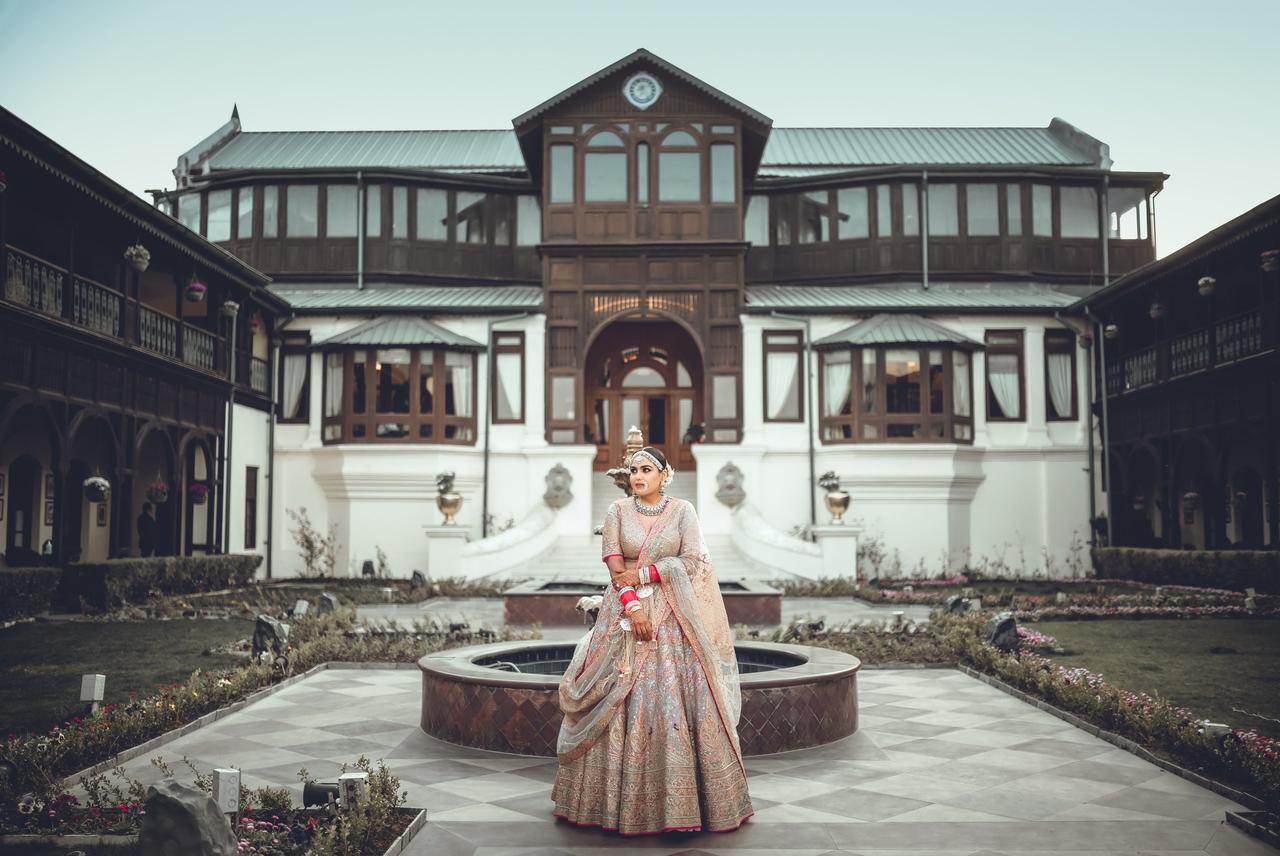 What makes this choice so challenging? The plethora of wedding venues available in your city or in the city where you plan to host a destination wedding can make it confusing for you to shortlist one particular venue for your wedding day. The first factor to keep in mind before you start your venue search, is finalising your wedding's venue budget.
Also Read - Questions You Should Ask a Wedding Venue Before You Book
Decide your Wedding & Venue Budget
We are going to assume your total wedding budget is already planned by now! If you haven't planned your expenses yet, check out the free Wedding Budget tool by WeddingWire India that helps you break your wedding budget down for different wedding planning requirements. Booking a venue is one of the most important decisions and investments from your total wedding budget. Once you have decided your venue budget, it's time to shortlist the venues in your preferred city as per your final budget. This will help you save time and make a practical decision when you are shortlisting dreamy wedding venues for the wedding day.
Find an approximate no. for your Guest list
Your wedding venue cannot be perfect until it has the space and seating capacity to accommodate all your guests. Various venues like hotels and marriage gardens have multiple areas with different guest capacity and they host more than one wedding in a day. Keep an approximate guest list no. planned when you start shortlisting venues. You can talk to the venue managers and share your exact preference and guest list with them, and they can help you find the right area within their venue for your wedding ceremony and party.
Be sure of the Wedding Date/Time
You cannot book the perfect wedding venue, until you are sure of your wedding date and time. Knowing which of the venues you like is available beforehand, always makes the decision of choosing the right venue easier. Devendra Parulekar, Founder, SaffronStays shares, "The time of the celebrations also matter. If it is an indoor wedding, the property needs to have air-conditioned spacious common spaces. During evenings, the lighting needs to be taken care of."
Plan the Theme of your wedding
Brides and grooms-to-be usually have the aesthetic in mind from the beginning. You might be looking for venues alongside famous beaches because you want a destination beach wedding, forts and palace venues in India for the majestic venue vibe, and if you are looking for good wedding venues in your city, you might have basic references in mind like a farmhouse wedding, an open-air venue for a day wedding or perhaps, a pre-wedding venue with a swimming pool.
Ajeet Pal Singh, Director of Events at Andaz Delhi, shares some interesting insights on the importance of a wedding theme in choosing a venue. He says, "Every couple wants their wedding day to be perfect, with a theme that matches their aesthetic and idea of a perfect wedding. Couples frequently come to our venue with different, offbeat ideas and references in mind. Every couple looks for a place that is beautiful, matches the theme, has the perfect capacity, and is easily accessible to everyone. Planning a wedding theme before finalising the venue is one of the most significant concerns for a couple. Every couple wants a balanced wedding, in which all the elements are blended into a unique symphony of colours, proportions, shapes and details. From interiors, the creative presentation of cuisines and floral arrangements to personalised services and extraordinary moments, every single detail plays a huge role. Couples and their families look for a wedding celebration that brings life to their unique love story. The venue should align with the couple's idea of a dreamy wedding that brings out their love in an atmosphere of intimacy and harmony."
Devendra Parulekar shares, "The kind of location or vibe they are looking at. Do they want a beachside villa or a riverside home? Some people want to have a mandap by the lake for scenic beauty. This is one of the key factors people consider before choosing a venue. Some couples want to club a vacation at their wedding. In this case, the amenities are very important. They need a pool for sure, there has to be enough outdoor area for games and activities - basically a home filled with amenities."
Explore the advantages of booking Full-service venues
There are hotels/marriage gardens/farm houses or banquet halls that can also take care of additional services like catering for your wedding events, wedding decoration, assigning a DJ for wedding entertainment etc. If a customised package with more than one service interests you, explore the options with your venue manager. Ajeet Pal Singh spoke to us about what couples prefer, "Couples are always on the lookout for all-inclusive and trusted packages to make their wedding experience a flawless one. We have been seeing an upward trend for full-service venues at Andaz Delhi. As per the couple's demands, we work with leading designers and stylists who specialise in creating spectacular themes for dream weddings." Speaking of services and facilities, Devendra Parulekar shares, "One also needs to figure out accommodation for guests. Some of our villas are close to each other and it is easier to divide the guests between these homes."
Ajeet Pal Singh sums it up with highlights that couples must keep in mind when choosing their wedding venue. "The key factors to keep in mind when choosing a wedding venue include - what is the type of venue you are looking for according to your preference, and depending on the weather. The venue could be outdoors, indoors, a lawn, poolside, etc. Distance from airports and metro stations also matters, since guests arrive from different places. Venue detailing and décor, as mentioned above, play a crucial role in bringing out the couple's vision. Types of cuisines and services offered, food and beverages to suit the theme and palate, experiences like wine pairing, elegant sit-down dinners, dramatic live stations, show-stopping wedding cakes and bridal services and packages also play a role in adding the perfect touch to a wedding."
Did you book your wedding venue yet? If not, Download the WeddingWire India app and start your wedding planning journey today.