Hindu Wedding Videos and the Best Moments That They Capture for Posterity
The Hindu wedding videos you make should capture all the fun and colour we hope to see in an Indian wedding including the customs, games, and so on. The following are a few tips to make that video just perfect.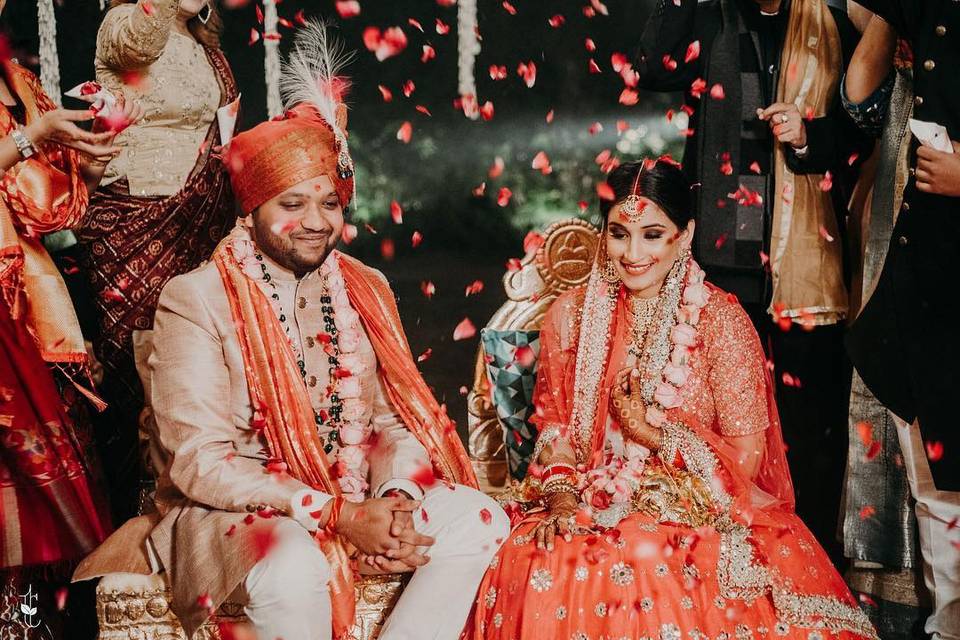 A wedding video is something that captures all the wonderful moments you experience at a wedding and is one of the very few sources that allows you to live the same moments once again in the future. Thus, it becomes an integral part of the wedding. When you hire a photography or cinematography team for your wedding, the final product only turns out right if you sit with the team and share your ideas regarding making the perfect Hindu wedding videos at your wedding!
The wedding video should be reflective of your personality and therefore requires your ideas about the kind of vibes you want. For that, you need to make a list of all the important things that you would want to include in the videos. In addition to that, there are a few must-haves that complete traditional Hindu wedding videos. In this article, we have listed all those things as well as all the ways to incorporate them in your video!
1. Do not forget to capture the customs and rituals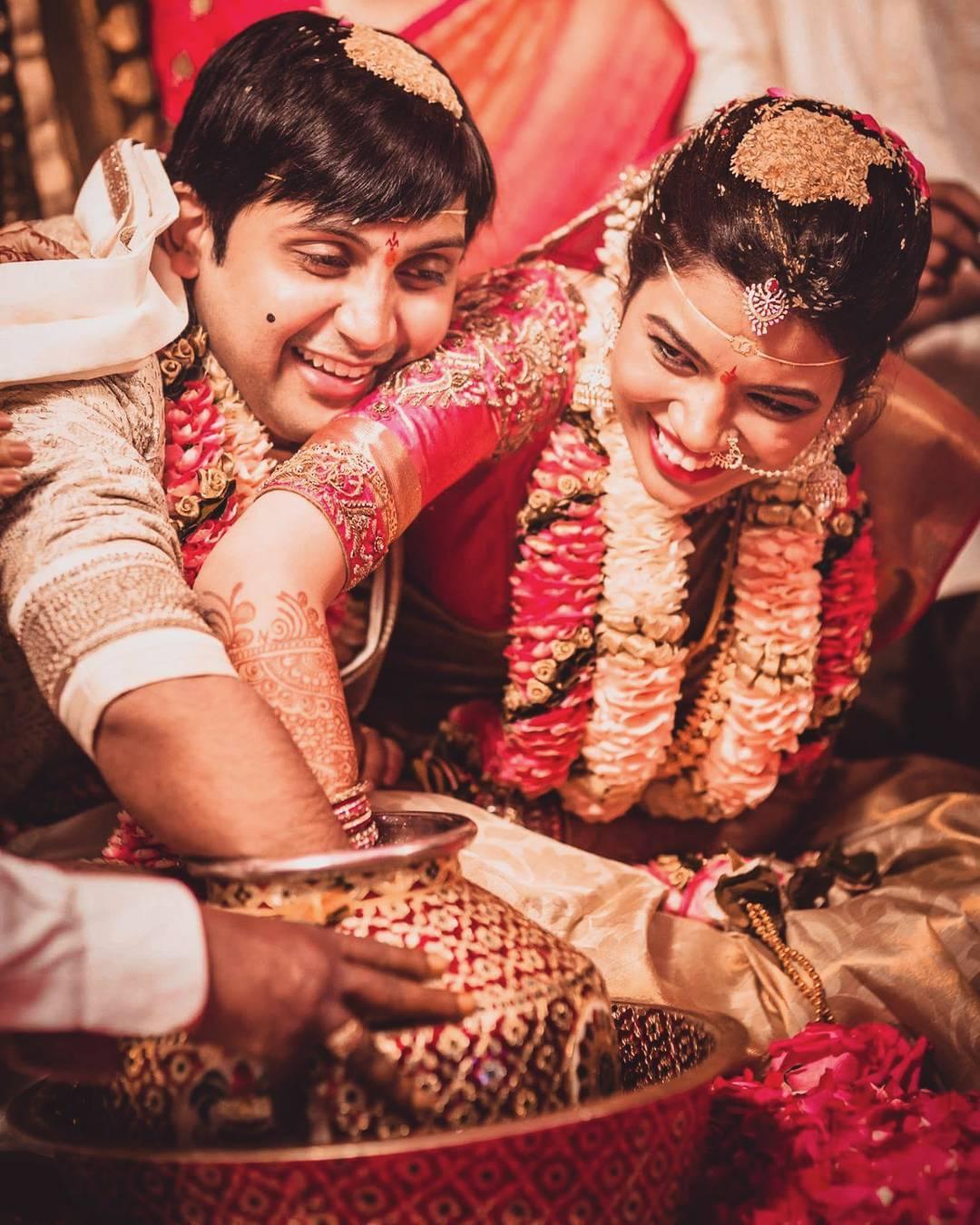 No matter how modern you want to make your Hindu wedding videos, you cannot run away from the customs and rituals that a traditional Hindu Brahmin wedding follows. Therefore, it is important to include those moments in your wedding video as well. Of course, you can always do that in a fun way!
For example, during the ceremony where the bride and groom find the ring in a vessel full of milk - include all the moments when both are having fun, getting competitive, or being emotional. Another thing you can do here is that you can add the parents' reactions as well to make it a bit more inclusive.
2. Capture your grand entry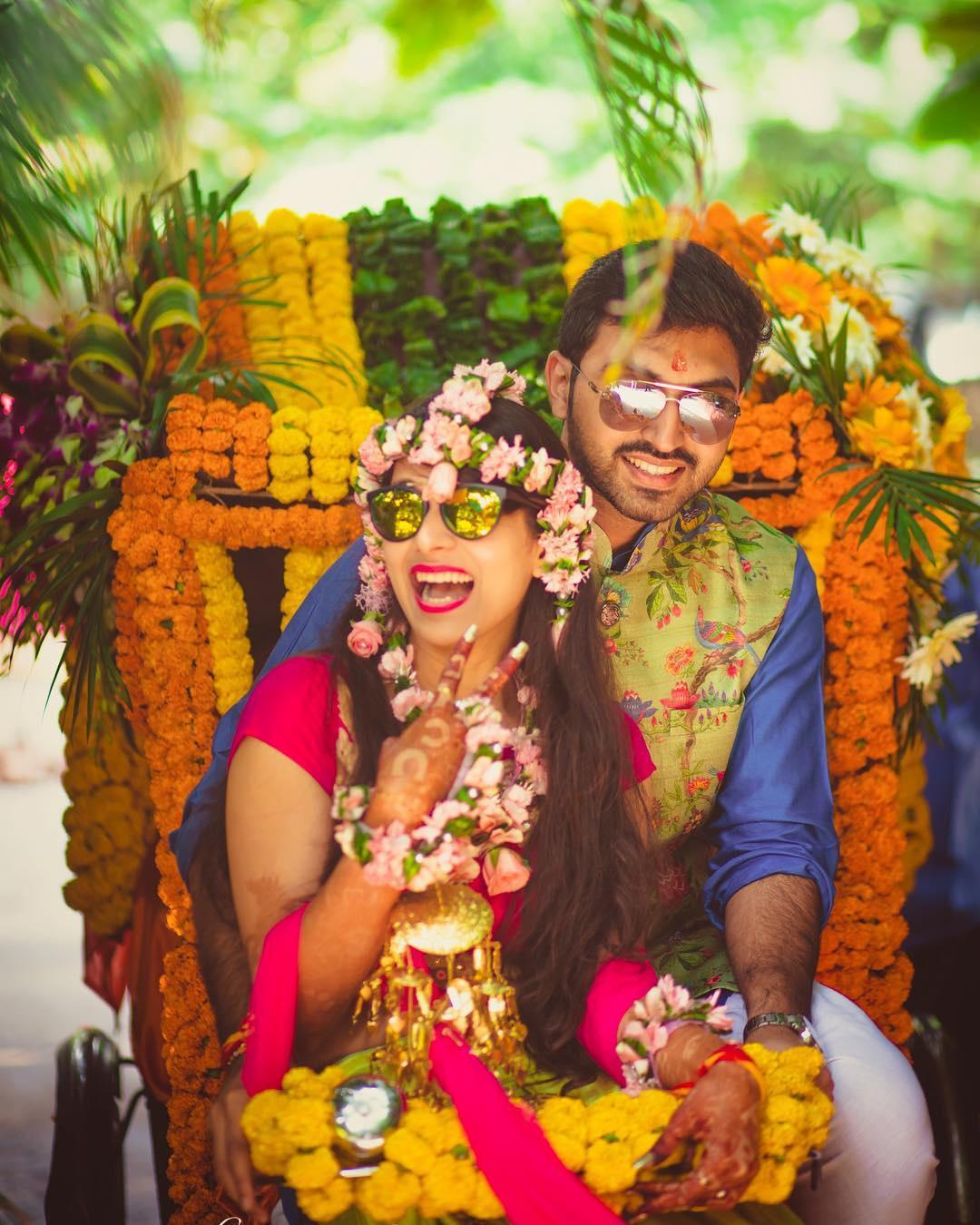 The Baraat ceremony is one of the most important ones in a Hindu wedding and is something that one should include in any kind of Hindu wedding videos you are hoping to make. Whatever your mode of entrance is, make sure you make it grand. You can come riding a horse, as is the tradition, or reach in a vintage car, a luxury car or even a tractor.
The important thing to note here is that the entry of the beautiful bride is equally important. Nowadays, brides are having cooler entrances to their wedding than the grooms. It is time for both of you to buckle up and come up with your A-game!
3. Let your wedding video be all fun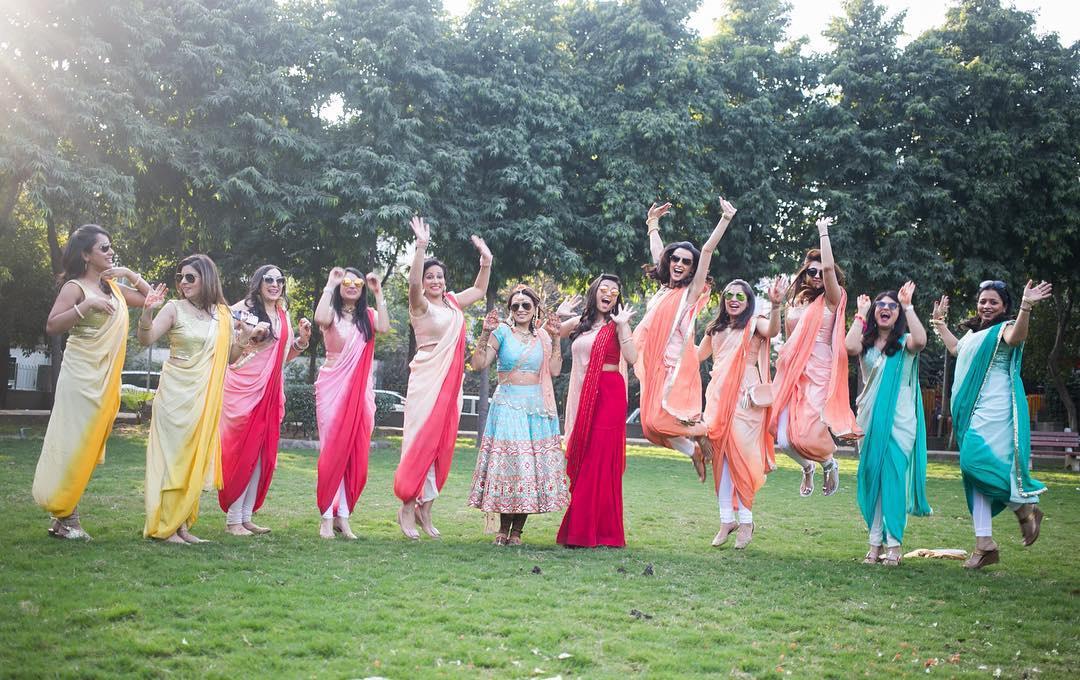 Bridesmaids and groomsmen are the two groups at any wedding that have the most fun. Both groups come up with fun activities for the bride and the groom. Make sure that all that fun is part of the Hindu wedding videos as well.
One great idea is to capture the moments when they are posing for some quirky photographs. While the photographs capture just that perfect moment, you can also have somewhat of a BTS video. It would be quite funny when you look at it after years, as these will be the moments you would miss the most - the fun moments you shared with your friends!
4. Use the games you played for a B-roll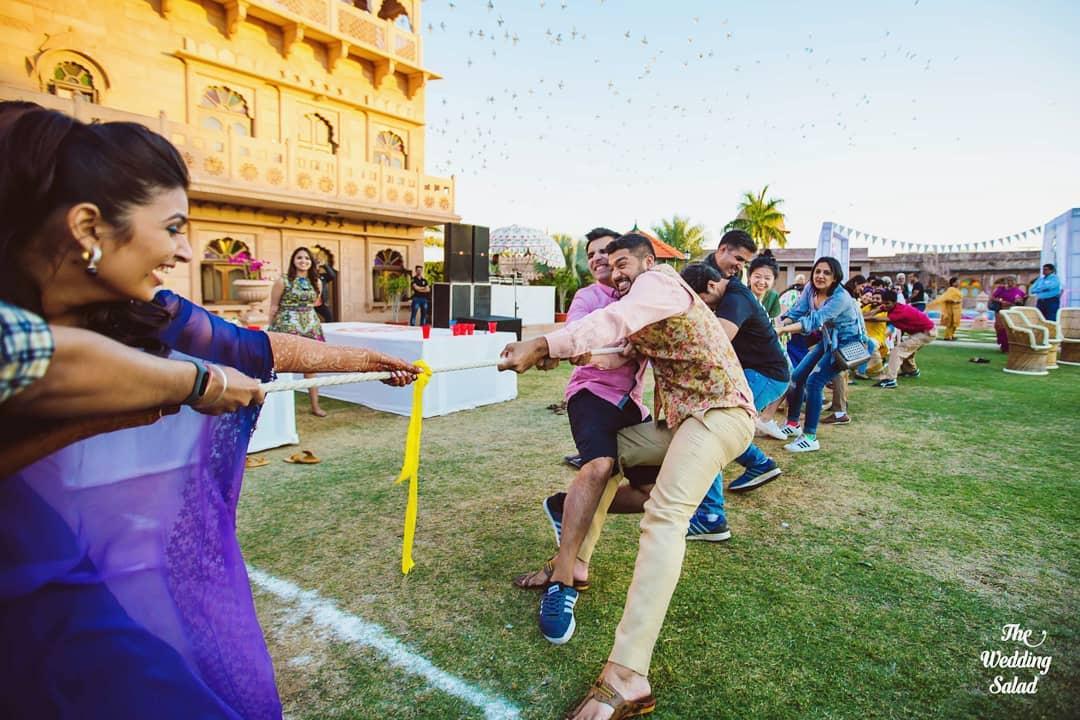 At times, a wedding can be boring and therefore it is the host's duty to have games at the wedding to keep the event alive. These wedding games can be anything, ranging from a physical a competition of Tug of War or simply a game like Tambola. Let your guests have fun and ask your cinematographers to capture those moments to use it in your Hindu wedding videos. The best way to use these cool moments is by using them like a B-roll – they will make great fillers when someone is talking!
5. Nothing better than those candid moments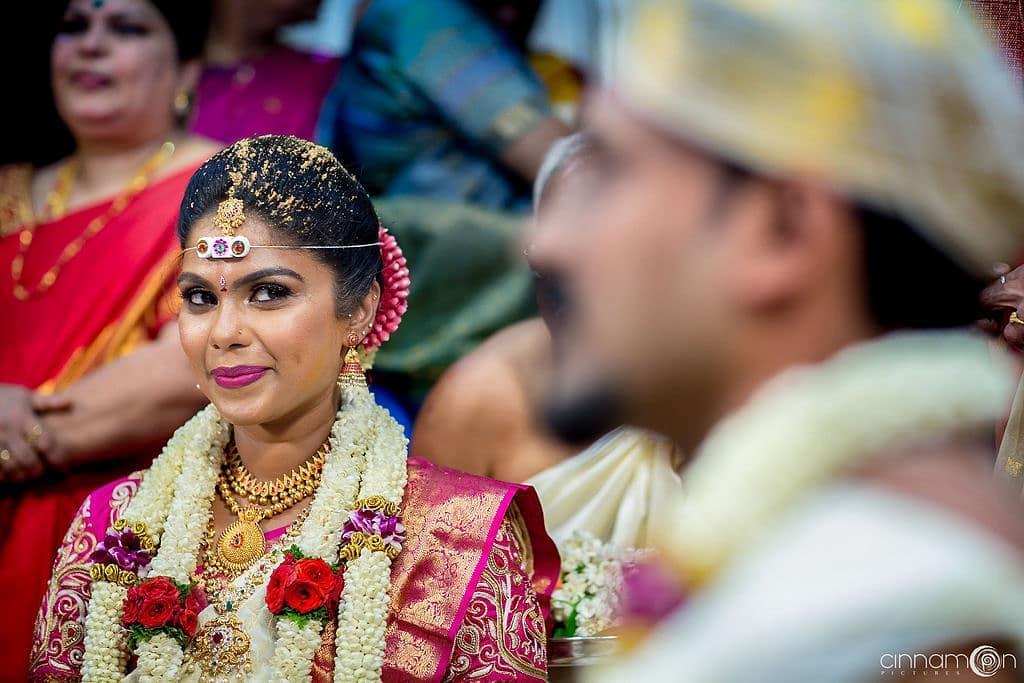 When you think of ideas for Hindu wedding videos, one of the most important things to keep in mind is to ask your cinematographers to capture all the beautiful candid moments you and your partner share with each other on the wedding day. It can be a small glance at your partner, followed by intense blushing, holding hands or crying on the Mandap out of joy. Also, you don't only have to focus on the moments between the bride and the groom! These moments can be those experienced by parents or siblings as well as anyone who is close to the stars of the day. Such things add a lot of value to the Hindu wedding videos. Our suggestion would be to capture these moments on a slow-mo camera or make it slow-mo during the post-processing. It actually looks cute and emotional.
Unlike the old days, the length of the wedding videos used have become much shorter and, because of this, people notice every moment that comes in the video. Therefore, you have to be careful in choosing the right moments and ask your cinematographers to be as creative as possible.
Get in touch with our wedding cinematographers so that you can capture all your best moments on film!