Up the Bong Swag With These Essential Bengali Dressing Style Tips and Be the Star of Every Event!
What makes a Bong Bodhu click? What's the secret behind a Bengali groom's dashing style statement? Let's dive into the world of Bengali dressing style and learn a thing or two about the fashion of Bengal. Read and enjoy the gorgeous pictures!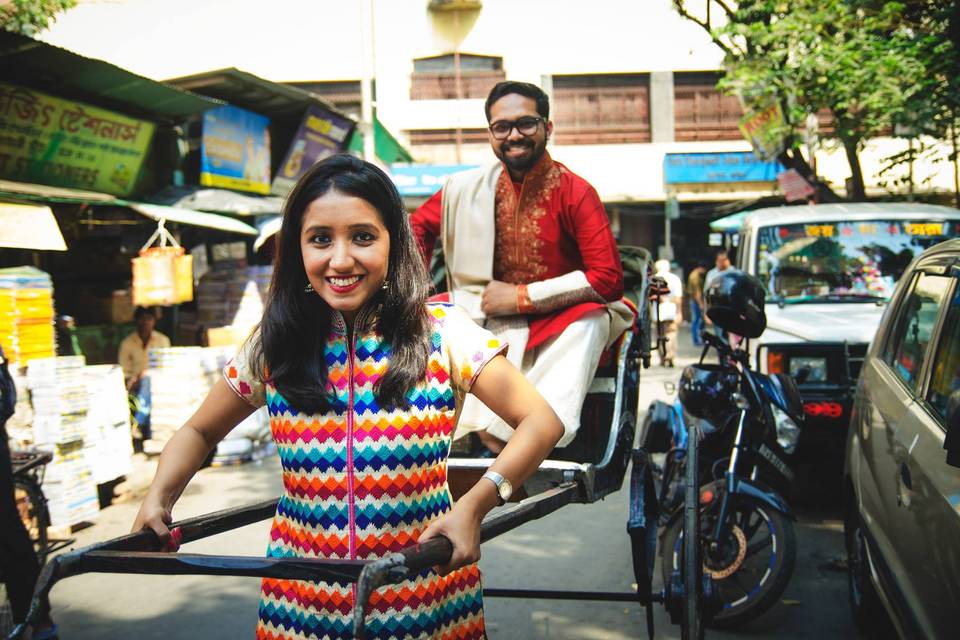 Every regional wedding in India has a unique flavour. And the wedding outfits have a lot of contribution in representing diversity. When you see a beautiful bride adorned in a Pehran and Tarang, you know you're looking at a gorgeous Kashmiri wedding. Whereas, a vibrant Panetar saree, Gajji silk and Bandhani dupatta with an embellished Pagdi are the characteristic features that you'll find in a Gujarati Shaadi. So, what are the key elements that define a typical Bengali dressing style? Is it the saree draping style or the fabric? Are the Kurta Pyjamas from Bengal any different from the sherwanis of Punjab? What are the popular fashion choices that millennial couples from Bengal swear by? Intrigued to know? Dive in!
1. The Biye Dressing Trends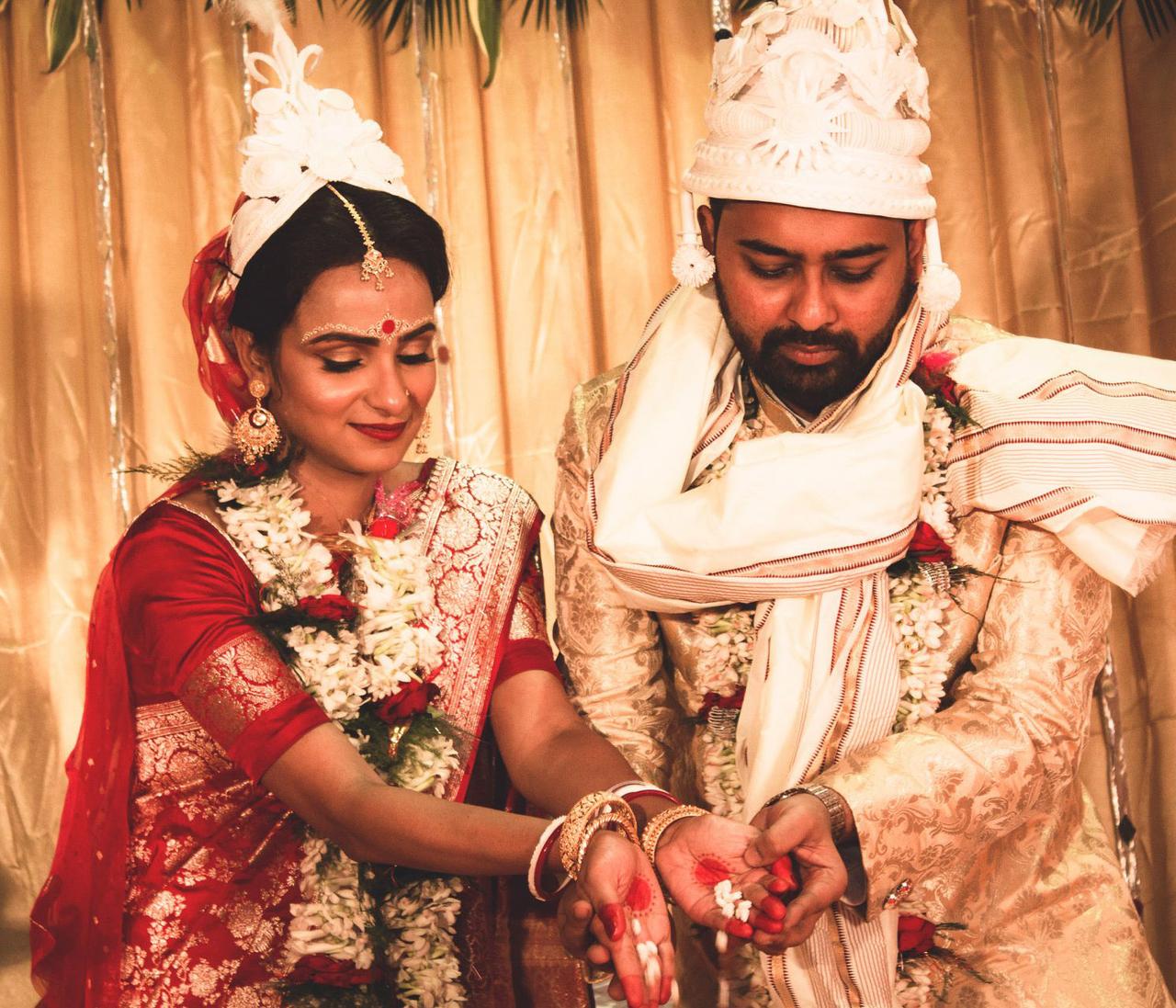 You all must have seen some gorgeous Bengali bride pictures in different wedding ceremonies. So let's talk about the specific Bengali dressing style a bride and a groom adopts on the big Biye night. Here are a few essential aspects to take care of:
A) Bride - Bengali dressing style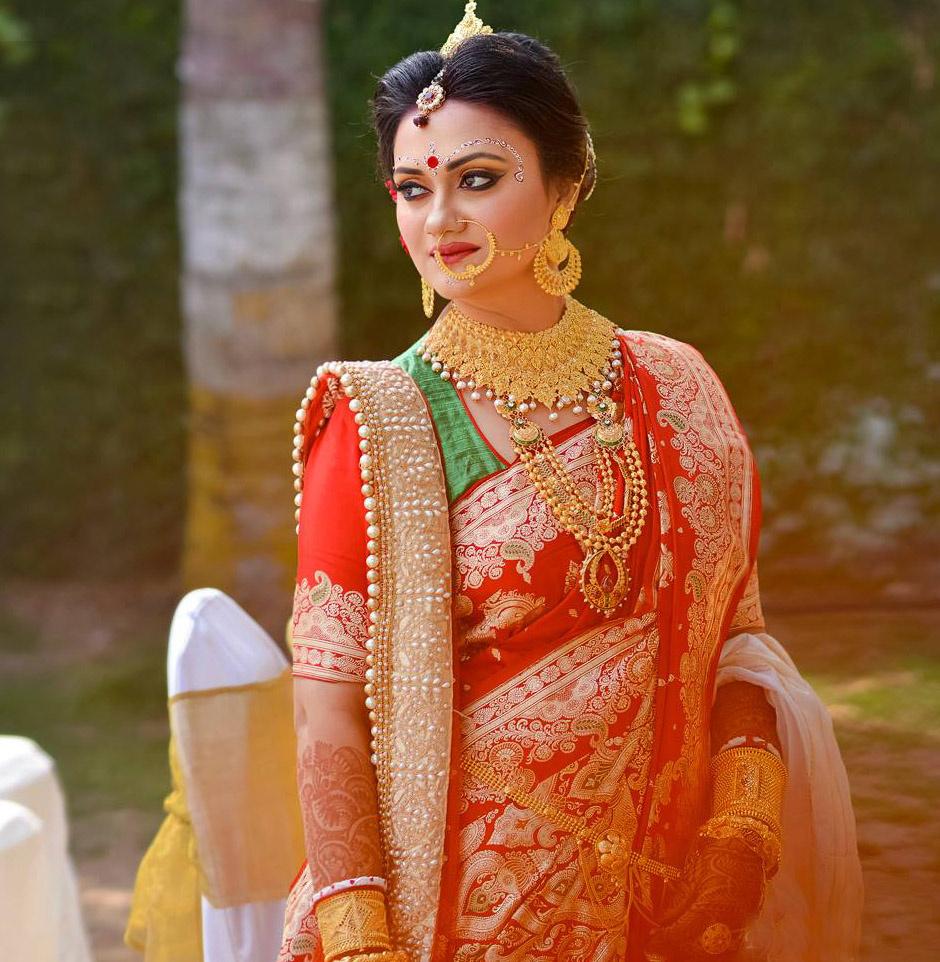 B) Groom - Bengali dressing style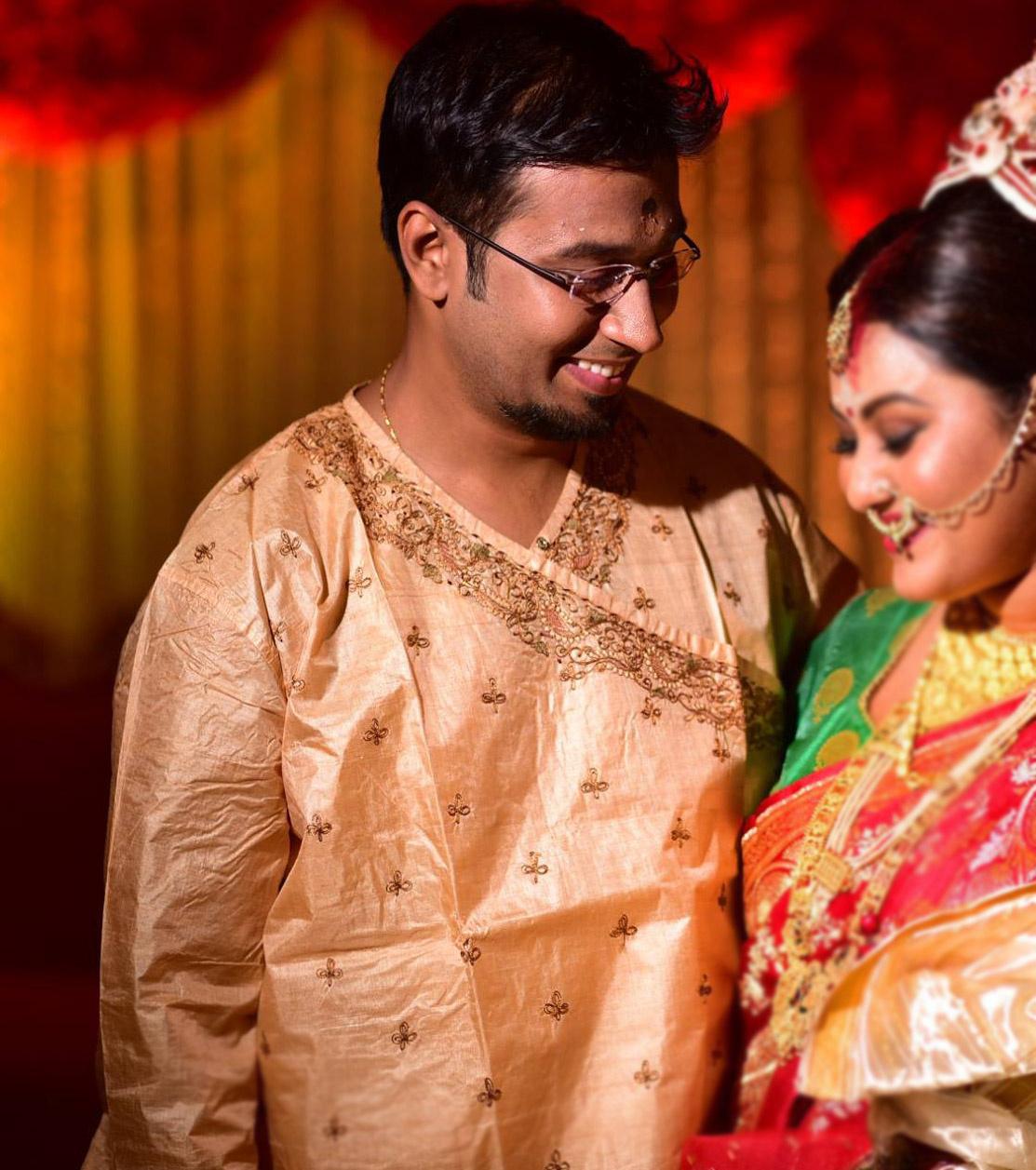 2. The Gaye Holud Dressing Trends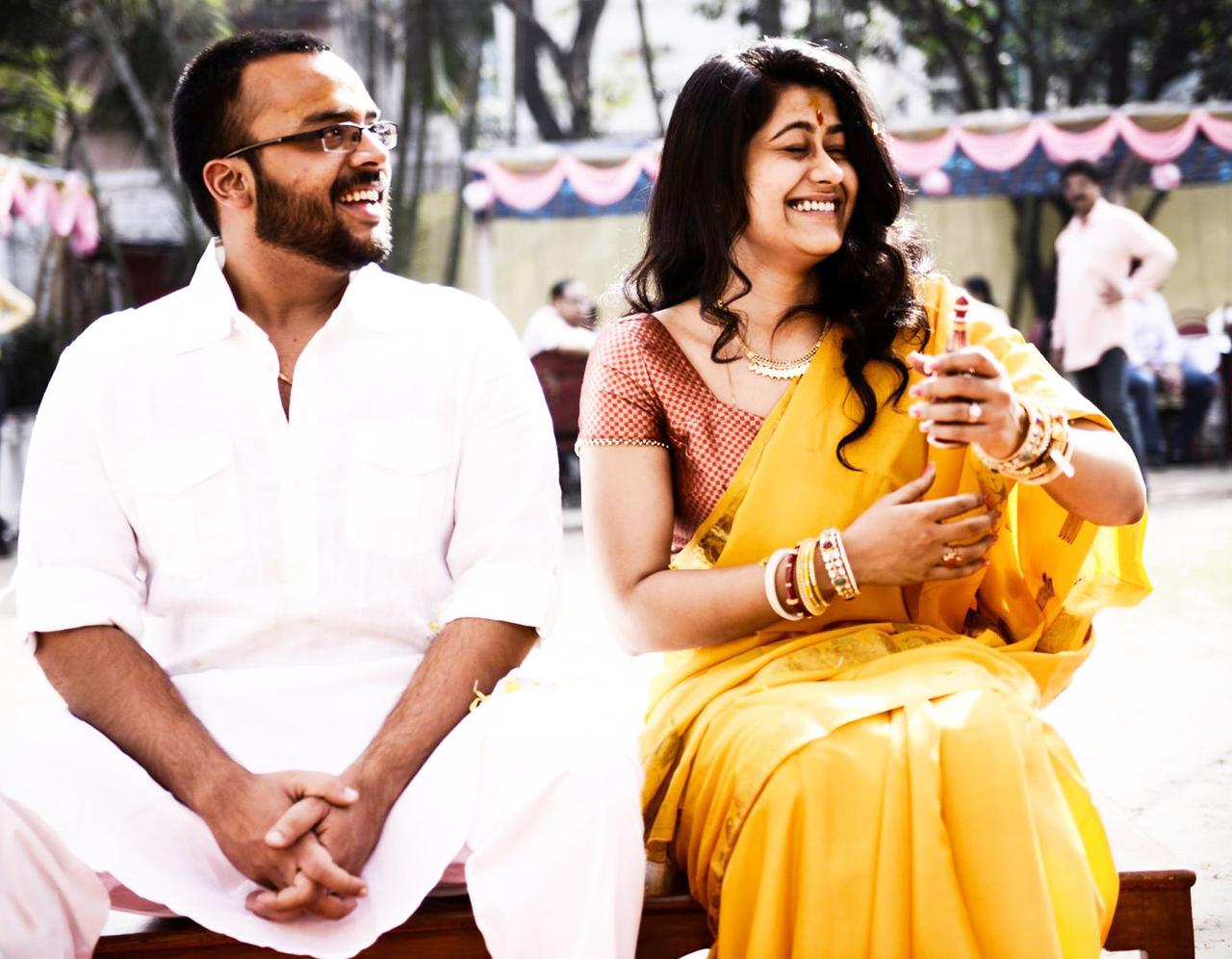 Keeping in tune with the fun and galore of Gaye holud or the Haldi ceremony, the dressing style of the bride and the groom exhibits nothing but cheerfulness. Here are a few style tips:
A) Bride - Bengali dressing style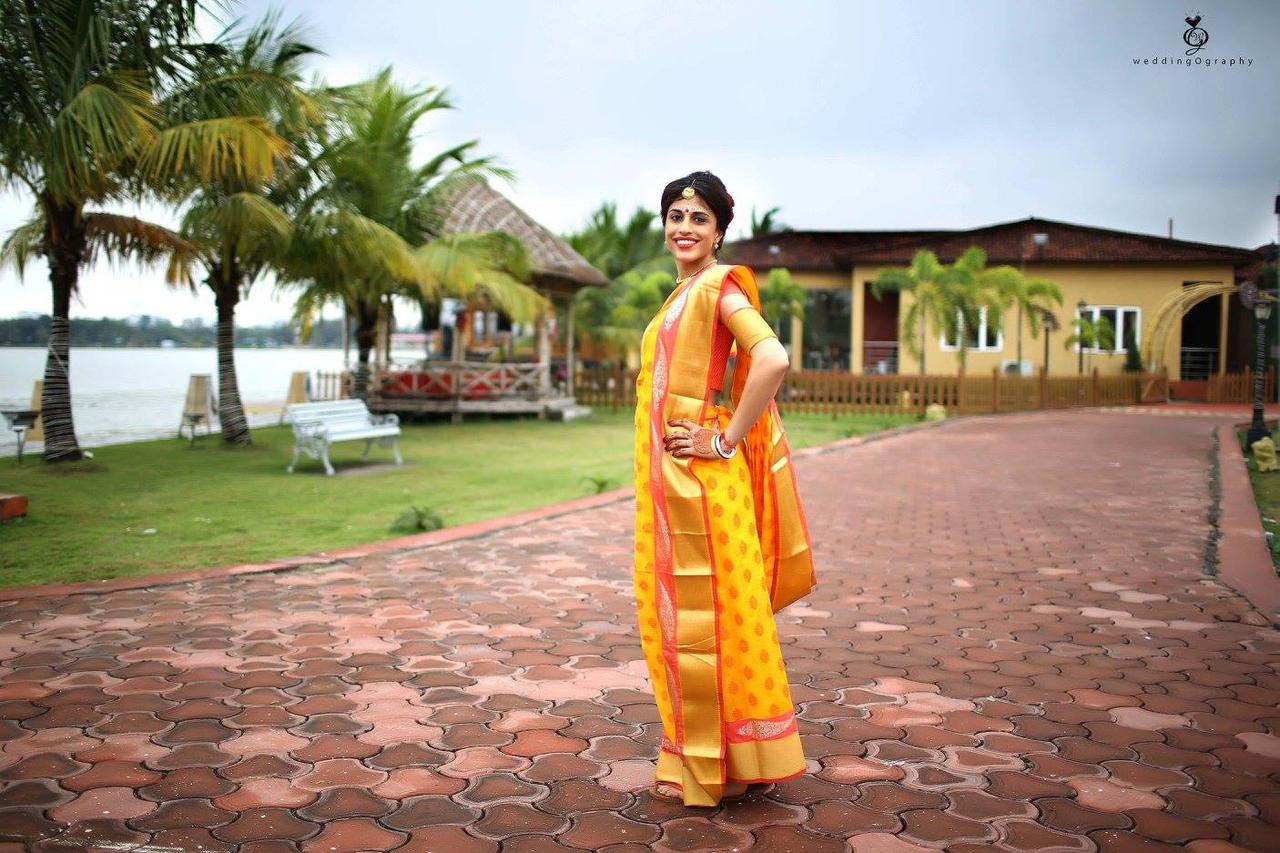 B) Groom - Bengali dressing style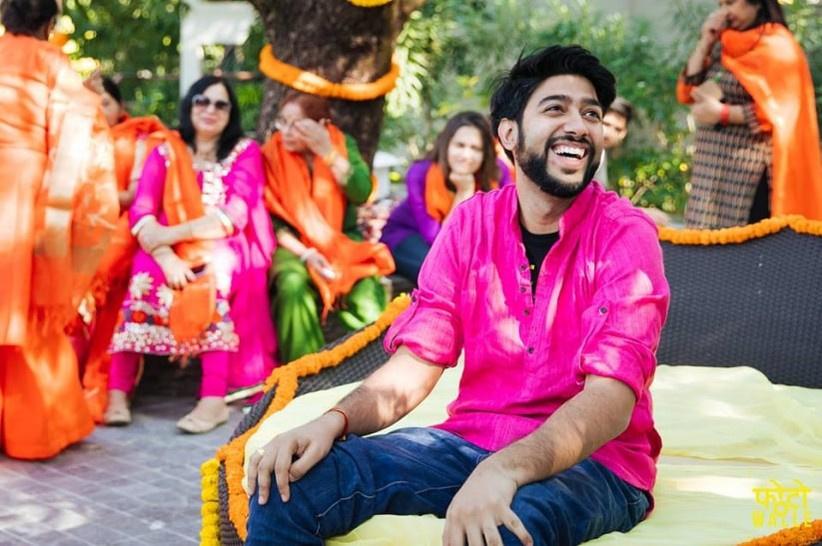 3. Pre-Wedding Shoot Dressing Trends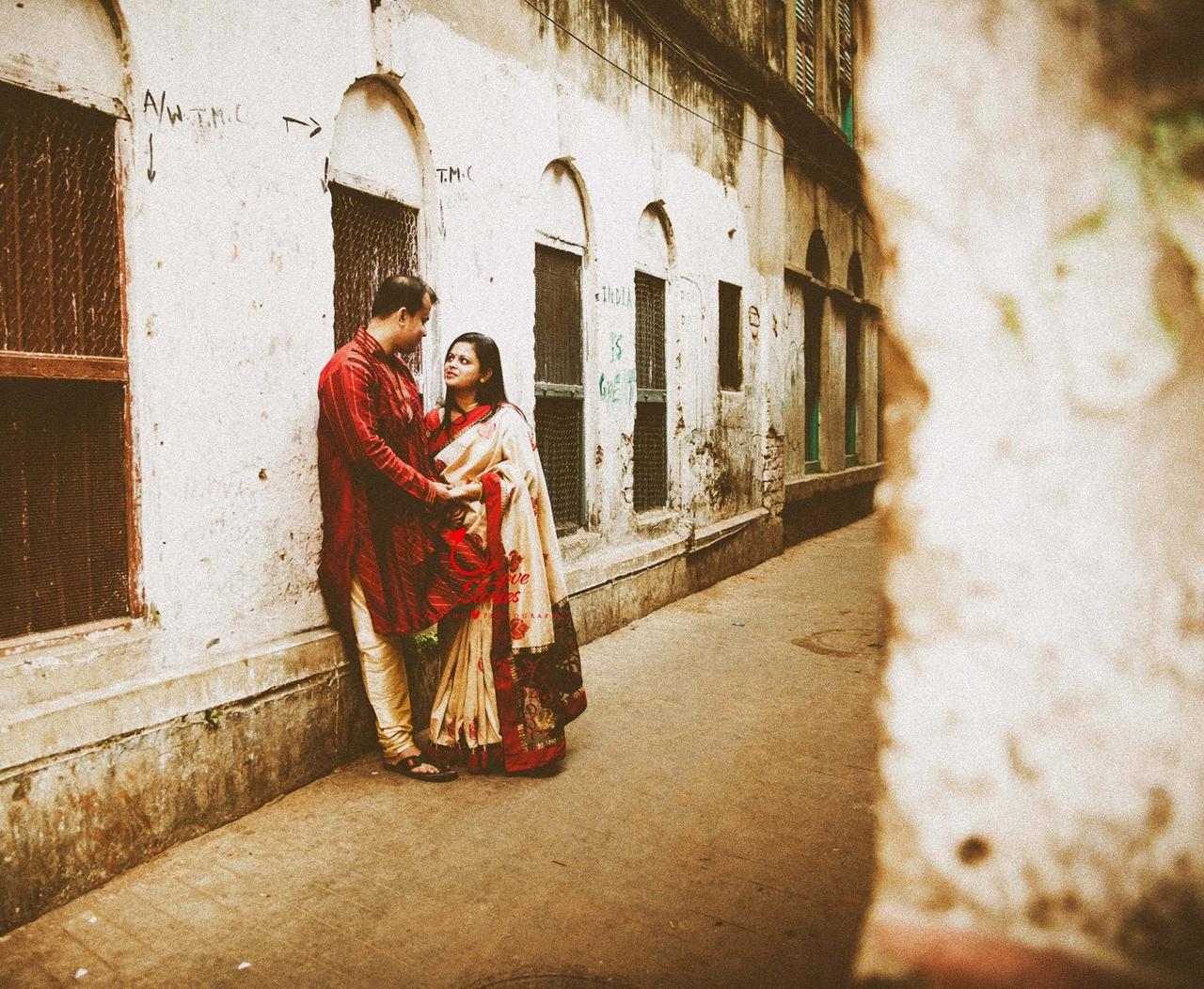 Now, this is one of the most sought after sections especially when it comes to exploring fashion trends. A pre-wedding photo shoot is an opportunity for a Bengali couple to flaunt their diverse wardrobe. Traditional, contemporary or fusion...take a look at some Bengali dressing style ideas that couples incorporate in their photo-shoots:
A) Bride - Bengali dressing style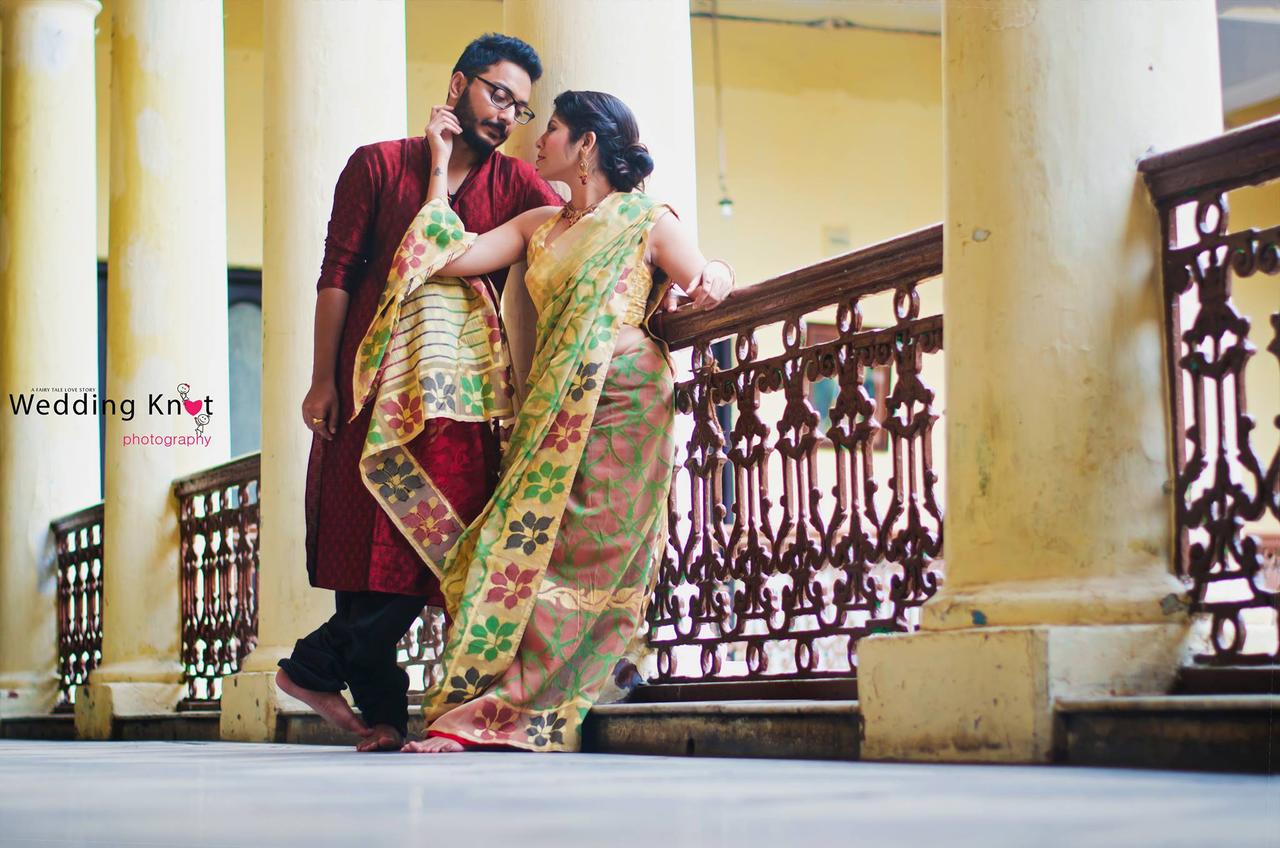 B) Groom - Bengali dressing style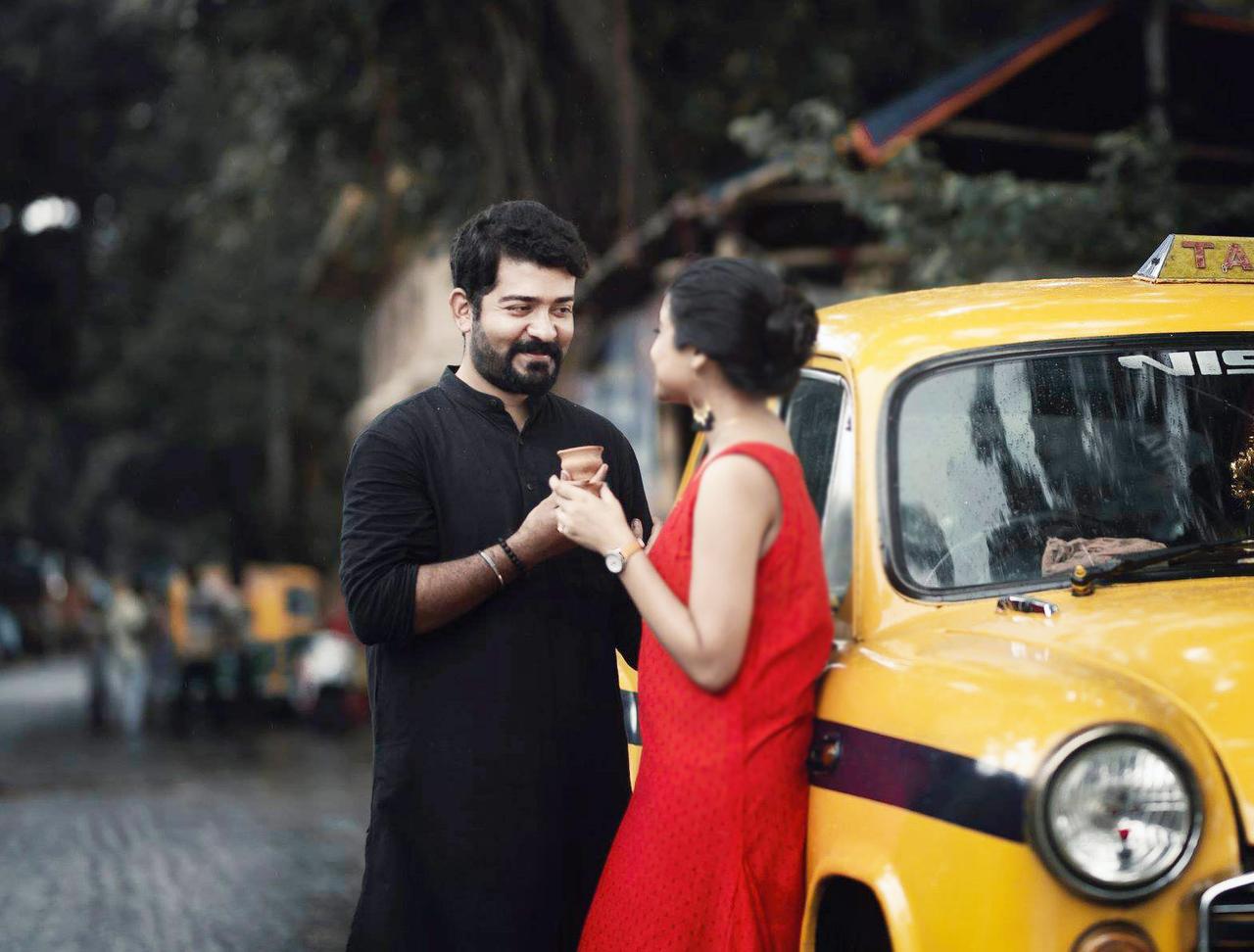 Sporting a saree is not just a traditional custom but a significant part of Bengali dressing style that brides love to fashion. To add a little spunk to your traditional Bengali sarees try different unconventional blouse patterns with them. Grooms can try out unique accessories and jewellery for an edgy look. The whole idea behind acing the Bengali dressing is to bring in fresh fashion elements while keeping the traditional style intact. Flaunt the beautiful ethnic fabrics and handlooms of Bengal and mix them up with contemporary ideas. Fashion is after all, about experimenting new things and still maintaining the traditional flavours! Bookmark our take on Bengali dressing style now!
Explore street shopping in Kolkata for some stunning jewellery and accessories at amazing prices!