The Only Guide You Need to Choose the Wedding Kurta That Will Make You Look Like a Dapper Groom
A wedding kurta is a versatile garment that can go from casual to formal. Wedding attires should be cool, comfy and classy - a wedding kurta is all that and more. Here's how you can choose your perfect kurta and make a statement.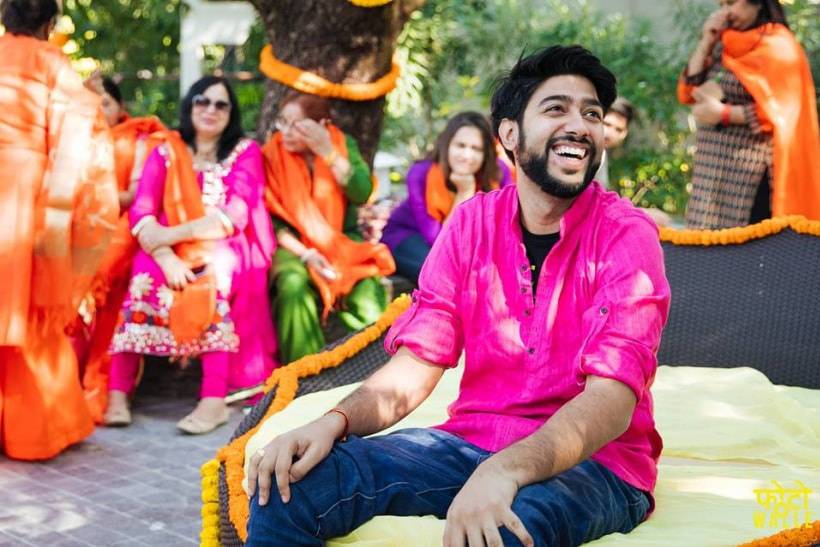 A wedding kurta for the groom is the perfect go-to attire for every occasion. It's versatile, stylish, traditional, comfortable and different styles of a wedding kurta can dress you up for all the wedding ceremonies. From a casual wedding kurta to a formal one, from a trendy wedding kurta to a traditional one; the groom has endless options.
But then again boys want it all to be easy breezy, light and comfortable where they can enjoy and be cool without having to be conscious and uncomfortable just because something is trending and he had to don it. Kurtas are an evergreen attire for both men and women and a man in a kurta with folded sleeves taking it casually is obviously a treat to the eyes of the beholder.
If you are still wondering how to look different and look dapper at all the wedding ceremonies, here's a guide on wedding kurta to help you make that decision easier. There's a wedding kurta for every occasion, and here's how you can pick the perfect one:
1. Long Wedding Kurta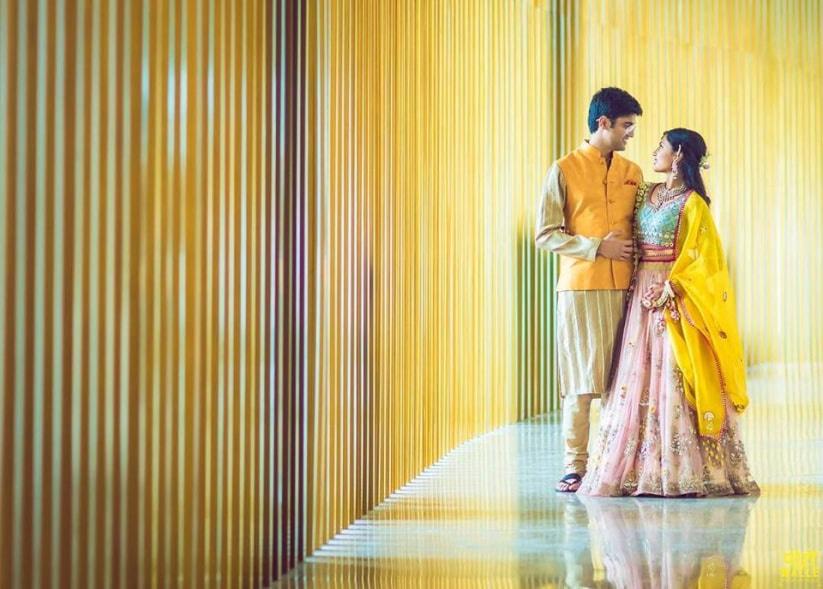 A long silk wedding kurta is probably one of the most popular picks amongst grooms. This kind of wedding kurta is traditional and semi-formal thus apt for almost all wedding ceremonies. However, if you are getting married in the warm summer months, you may want to choose raw silk or cotton to stay comfortable. The sheen of the silk kurta is, however, the best fit for the engagement night and the cream, off-white and subtle colours are perfect to highlight the handsome features of the groom or his best men.
How is it different:
It has its own sheen and richness and does not need a lot of accessorising. It can be worn at formal wedding ceremonies without much effort. The sheen is sober and hence the lights make it even better if you decide on wearing it at night.
Best occasions:
How to accessorise:
Expert Tips:
For summer months, you can ditch the silk kurta for a long cotton wedding kurta. Here's a groom who looks comfortable and effortlessly stylish sporting a long cotton wedding kurta:
If you have a lean body that you want to show off or prefer neat cuts and a dapper tailor-made look, opt for a slim-fit wedding kurta in silk or cotton. Here's a groom sporting a silk slim-fit wedding kurta and making a semi-formal statement.
2. Kalidar Wedding Kurta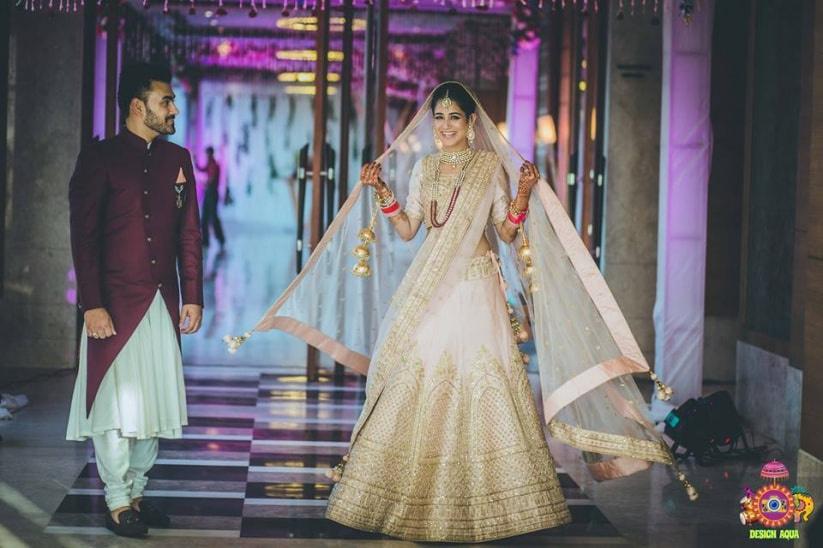 A Kalidar wedding kurta is a long kurta with a heavy flare. Imagine the Mughal era rulers and courts men and you will get the picture. It is a unique and traditional piece of garment that can add a lot of style to your wedding look.
How is it different:
It is different from the regular kurtas that you usually wear. It is traditional and yet has a lot of potentials to make a trendy statement.
How to accessorise:
Wear with a Churidaar and a long jacket. Add a brooch or pocket square for a touch of style. Finish the look with leather moccasins or Juttis.
Best Occasions:
Engagement
Sangeet
Reception
Expert Tip:
Choose contrasting colours for the Kalidar kurta and the Jacket so each stands out. A crisp white Kalidar kurta with a jacket that matches or enhances your bride's attire will result in picture-perfect memories.
3. Short Wedding Kurta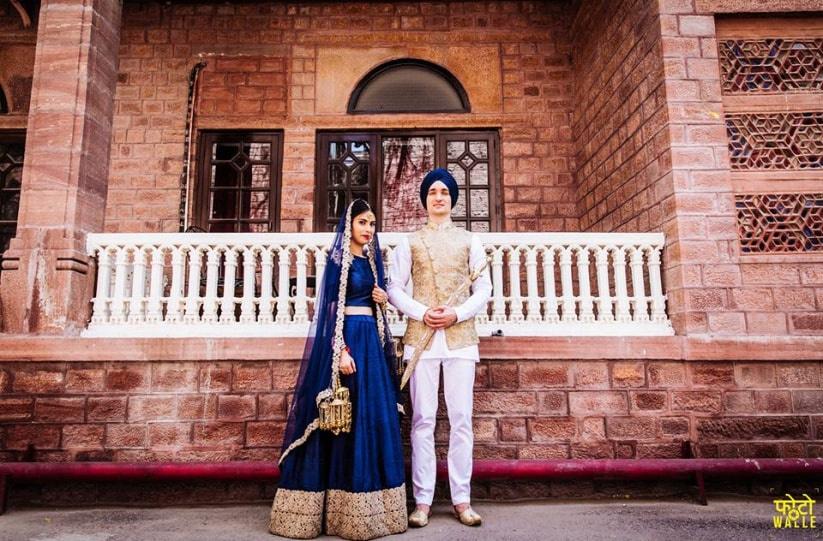 A short wedding kurta is usually the best casual yet traditional piece of garment for the groom. This can range from being a cotton kurta, raw silk or pure silk one, an embroidered wedding kurta or an embellished one. However, if you style it right it can be formal wear and make you look stylish even on the most extravagant wedding ceremonies. The short wedding kurta has the length that will even fit with formal pants and the comfort of it makes it the perfect wear for the ceremonies held during the day.
How is it different:
A short wedding kurta allows you to choose between different pant style options. You can team it up with a Patiala Salwaar, Jodhpuri or Straight pants and even straight pyjamas. In fact, you can also wear your good old pieces of denim, depending on the occasion.
How to accessorise:
For a formal wedding event, you can team it up with a silk or brocade jacket. Complete the look with moccasins or Jutiis.
For a casual look wear it with pieces of denim and Kohlapuri Chappals.
Best Occasions:
Expert Tip:
If you like to play it cool and casual pair blue types of denim with vibrant coloured Kurtas; this look especially works for day time ceremonies. For more formal occasions, pick a black or white wedding Kurta with an embroidered or printed jacket.
4. Embroidered Wedding Kurta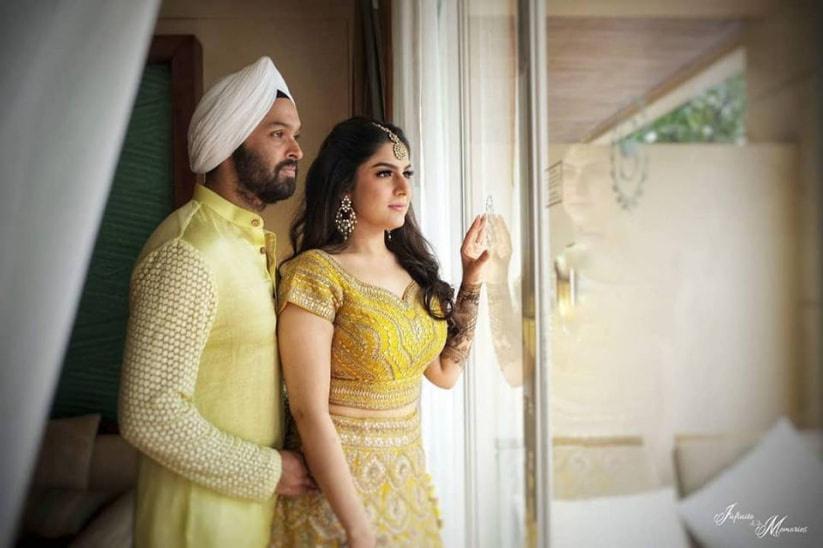 Embroidered kurtas are a great pick for important occasions and do not require too much accessorising and styling - it's a head turner on its own. You can opt between hand embroidered kurtas and machine embroidered or choose between intricate embroidery all over the kurta or just enhancing the neckline and cuffs.
How is it different:
Unlike other styles of wedding kurta, an embroidered one does not call for too many accessories. It is a statement piece in itself that can be bought in varying lengths, styles and paired with different kinds of pants and pyjamas.
How to accessorise:
Add a plain bright silk pocket square, matching the embroidery colour. Team up with Juttis and scarf for evening ceremonies.
Best Occasions:
Engagement
Sangeet
Reception
Expert Tip:
Choose neutral colours for the base of the wedding kurta and multi-coloured embroidery for a stylish look. If you are planning to wear an embroidered kurta for day-time functions like the Haldi or Mehndi opt for simpler designs like an embroidered border around the neck and cuffs.
5. Printed Wedding Kurta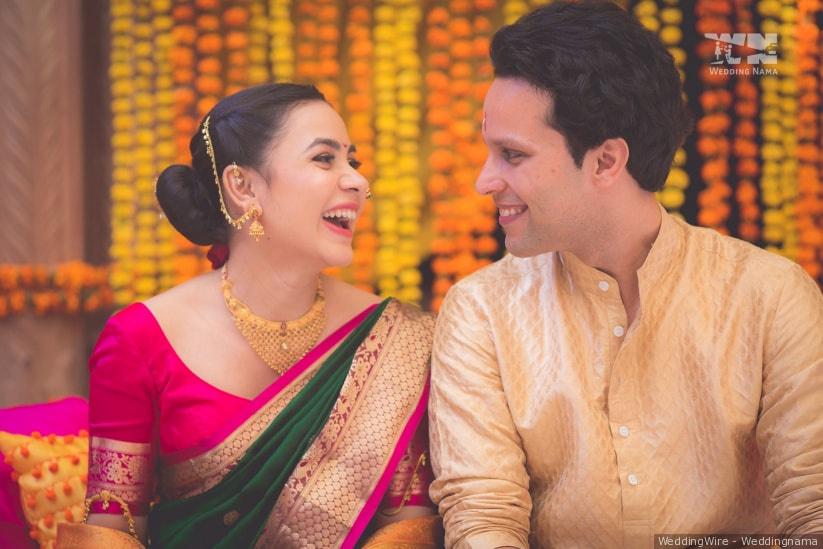 Ditch plain kurtas and opulent embroidered ones for vibrant and stunning printed kurtas. Printed kurtas are light to carry but heavy on style and come in various designs and hues. A printed wedding kurta can also be the perfect wedding wear with a touch of beads or embroidery on the borders. The vibrant prints of flowers or leafy patterns are a great choice for your ceremonies and will add a happy vibe to the whole celebration by being in sync with the emotions of the ceremonies.
How is it different:
It's light and easy to carry. It looks vibrant and does not ask for too many accessories and offers a great range of colour and style options.
How to accessorise:
Wear long printed kurtas in vibrant shades with denim for day-time wedding ceremonies.
Choose pastel shades with brighter prints and team with straight pants or Dhoti for formal events.
Best Occasions:
Haldi
Mehndi
Engagement
Wedding
Expert Tip:
Choose traditional motif style prints, like Paisleys, for the wedding ceremony printed kurta. If it's the other ceremonies you are looking for, you can pick more intricate prints and bolder prints. Make sure you do a colour-bleed test, so the colours don't start running in the 'heat of the moment'.
If printed kurtas are your style, but you want something subtle, opt for Jacquard fabrics, also commonly known as 'self-work'. Jacquard has a design interwoven into the fabric, so it looks like a print but is just the fabric, here's how it looks:
Why should brides have all the fun, right? Are you a soon-to-be groom wondering what to wear and how to style your wedding looks? We hope this wedding kurta guide helps you pick your attire and make your own style statement. Wearing a kurta can be a tricky thing as well. It is a wedding we are talking about and you cannot afford for your look to be too simple, right? So, the trick is to find the right, rather the perfect balance between not too over the top or too minimalistic, when choosing your wedding kurta. So, even if you plan on throwing in a shade of kurta and pair it up with a piece of denin, accessorise it a bit by using a cool pair of a watch or a nice stole, to bring some drama to your overall look! Take into consideration some early grooming tips and take care of your mane to look even more spectacular!
Still confused or want to share your styling tips with other groom-to-be's - write to us in the comments below.