Stunning Choices to Make With Nehru Jacket for Wedding That Will Definitely Add Swag to Your Wedding Look
Need a special element that marks your dapper look to a T, on your special day. Consider adding a Nehru jacket for wedding ensemble. We share ideas of how you can style and combine this classic piece in quirky modern ways!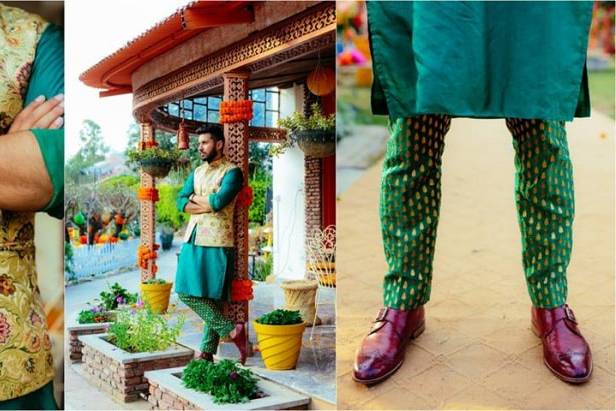 Why should girls have all the fun? It's a no-brainer that the millennial grooms and groomsmen raid markets to find a bespoke outfit for their own wedding or that of their childhood bud. Men today devote just as much time to find quirky and out-of-the-box outfits to bring out their dapper selves. Keeping in mind the trend of the fashion industry we have curated for you a silhouette of East meets West. A little bit of Desi with a modern flux for the groom of the twenty-first century to take the wedding guests by a storm. Bold prints, vivid colours, over the top embroidery or just plain, these Nehru jackets are the right amount of inspiration you need to stock up your wedding wardrobe quick and easy.
A hip-length tailored coat with a mandarin collar, a Nehru jacket is a garment that has given Indian men a sophisticated look with a dash of charisma. Popularised after the name of India's first Prime Minister, the style has slowly become a part of Indo-western attire, especially for occasions like weddings. Hand-woven, perfectly tailored and a testament to fine craftsmanship, a Nehru jacket for wedding ceremonies are an elegant choice fused with contemporary designs. So, read on, bookmark the design that you couldn't take your eyes off from and break some hearts with your dashing personality and oozing charm.
Nehru Jacket for Wedding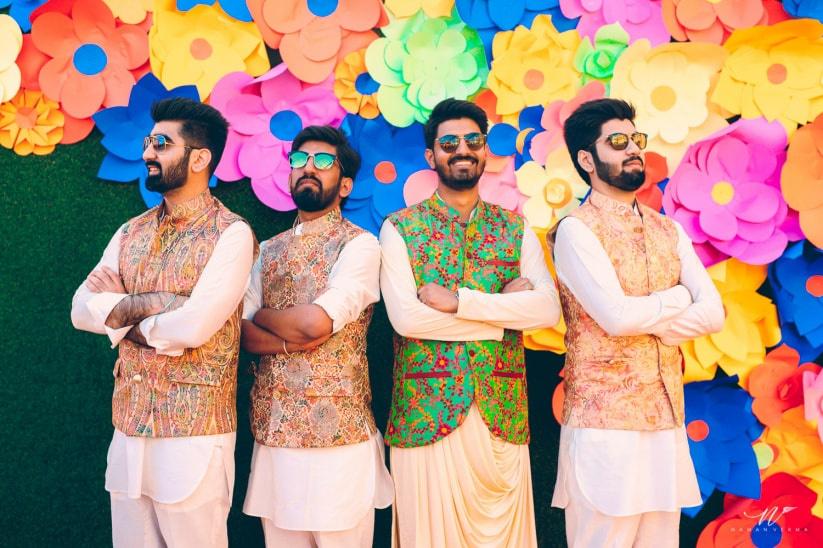 Top-notch designers like Sabyasachi, Manish Malhotra, and Tarun Tahiliani have incorporated it into their wedding looks for grooms. The look is very versatile and can be styled in many different, contemporary and an ethnic way for every man to reflect his mood and personality. This charming and graceful fashion trend for men has won many hearts. With its traditional sensibilities and contemporary aesthetics, Nehru jacket for wedding look one of a kind and will surely make you a head-turner.
Here we show you a mix of classic and quirky ways you can don a Nehru jacket for wedding ceremonies:
Nehru Jacket combinations: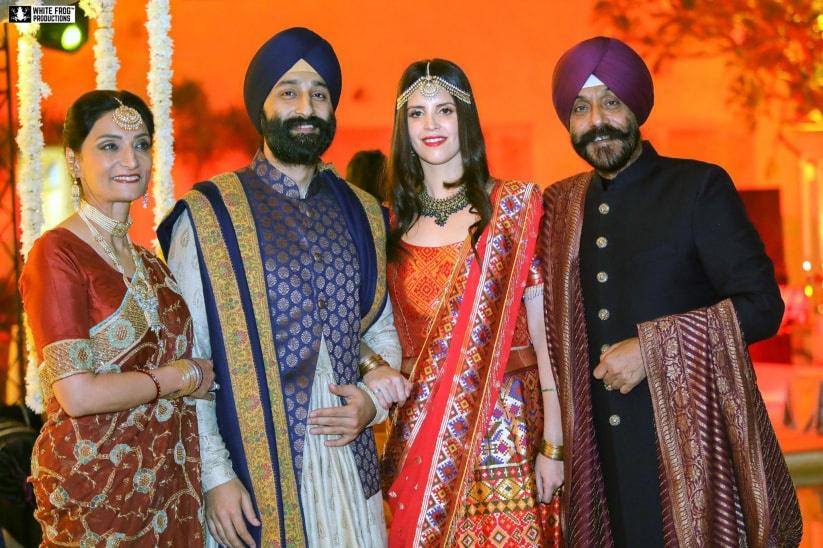 Nehru jacket for wedding is a classic and elegant ethnic garment for the wedding which you can choose to style just the way you like. This 'Band-gale-ka-coat' can be paired with different bottom options that give it a unique look:
1. Nehru Jacket with Kurta Pajama

Opt for the traditional long Kurta and Pajama combination and ditch the short kurta to add a hint of a twist to the traditional look. This look is perfect for any wedding party and can also traditionally be worn on a wedding day. It is a versatile piece of clothing which you can wear on multiple wedding occasions and create a bold style statement on your own.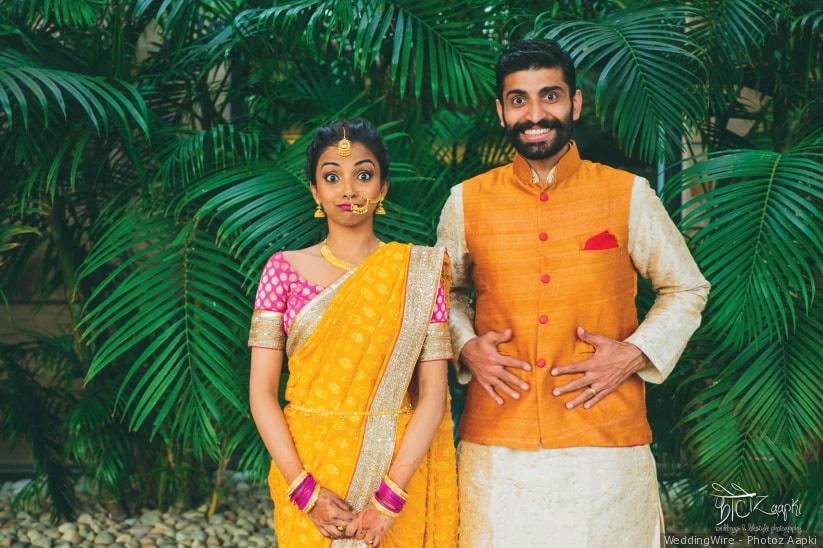 Style your Nehru jacket for wedding in a manner that it is personal and yet trendy. You can even wear a pocket square with it just like above. They can instantly add charm to your entire outfit and nowadays are available in many beautiful colours and designs to choose from, as per the theme of your outfit. Choosing a contrasting colour like this one is surely bound to impress each and everyone around you.
2. Nehru Jacket with Dhoti Pants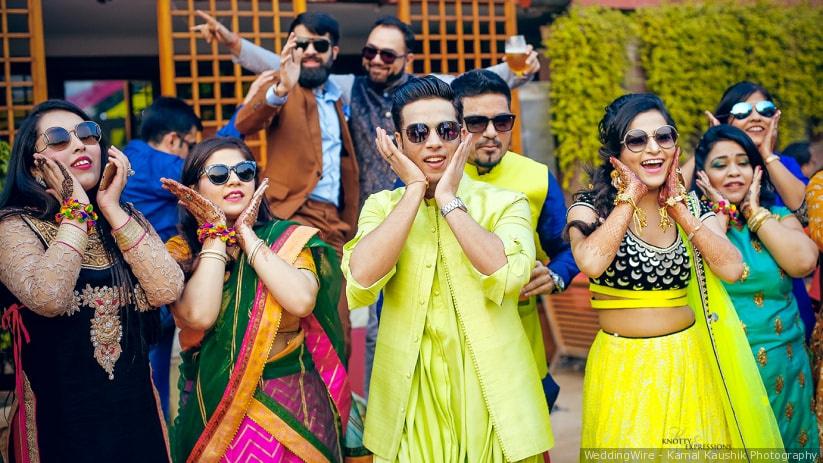 If your culture requires you to wear a dhoti on your wedding day, adding a Nehru jacket on top for a unique look will make a statement. If you are not required to wear a dhoti customarily, wearing one will give you an absolute out-of-the-box look on your wedding day. It will be the perfect style for a Nehru jacket for wedding where you can experiment with your attire and create style statements.
3. Jodhpuri Pants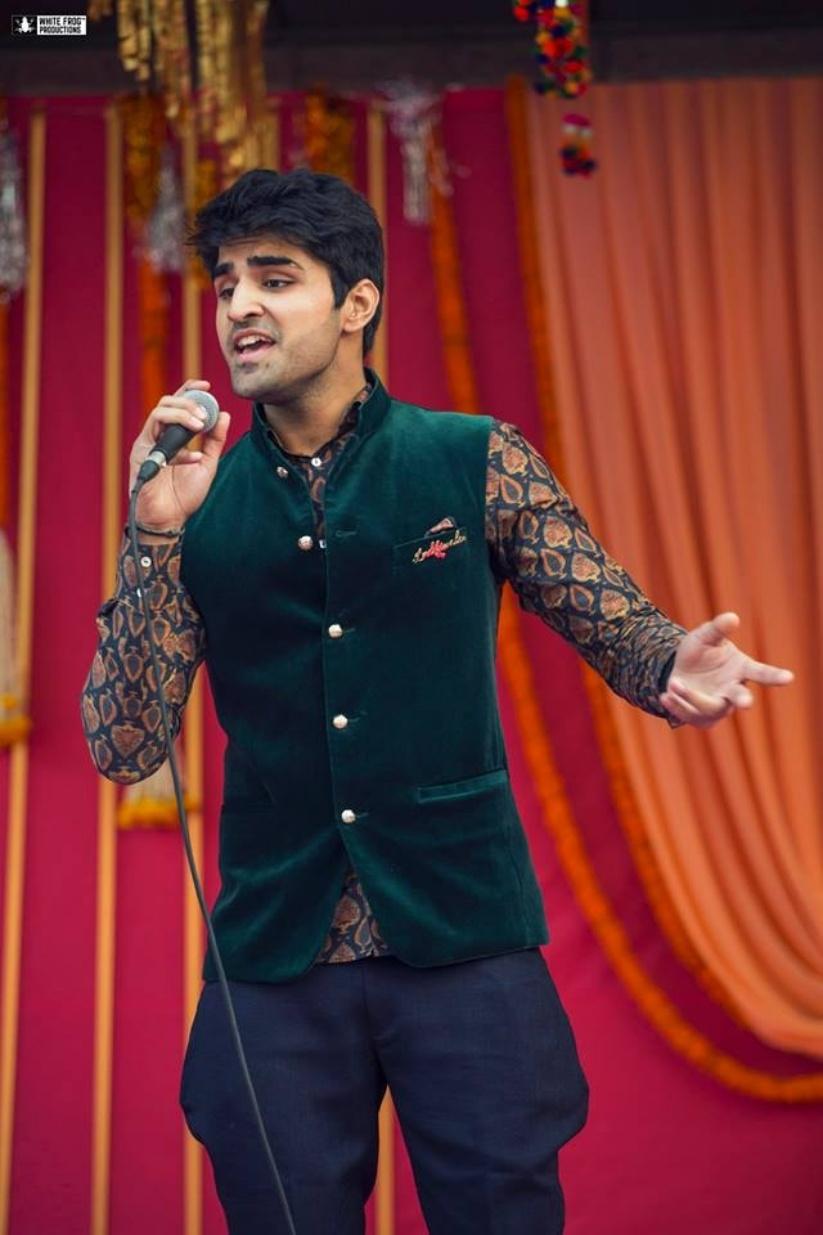 Get your fashion A- game on and pair your chosen Nehru jacket for a pair of tailored Jodhpuri pants. Pair this up with an embroidered Nehru jacket and matching embroidered Juttis and you have yourself a uniquely regal attire.
Besides traditional bottom-wear, Nehru jackets look great when even when they are paired with western pants.
4. Nehru jacket with trousers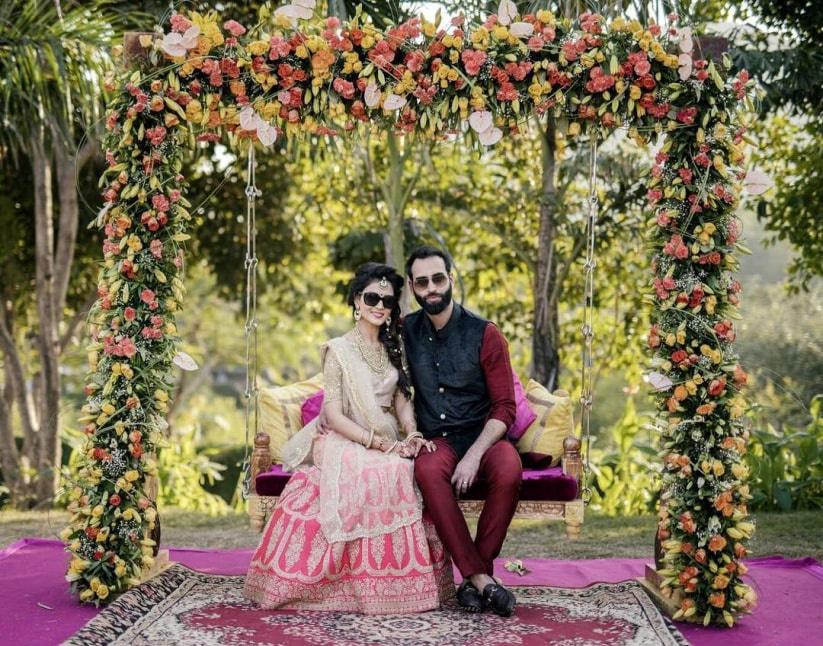 You can never go wrong with a pair of well-fitted trousers. Adorn these with a full-sleeved Nehru jacket and it will give you a handsome look for an evening function. To make it more formal, you can even wear a double-breasted Nehru jacket. If you are looking for a classic look for your wedding festivities, then this style looks simple and equally elegant.
5. Nehru Jacket with chinos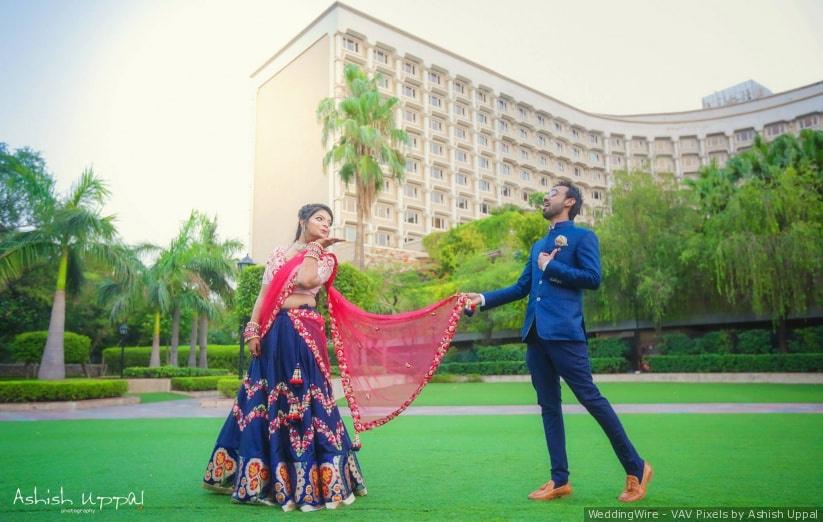 Chinos are the new favourite style of western bottom wear. Pair this up with a formal shirt and a sleeveless Nehru jacket in a solid colour and if you have an elegant and minimal semi-formal look, perfect for the best man.
Nehru Jacket - Ideas and Inspirations: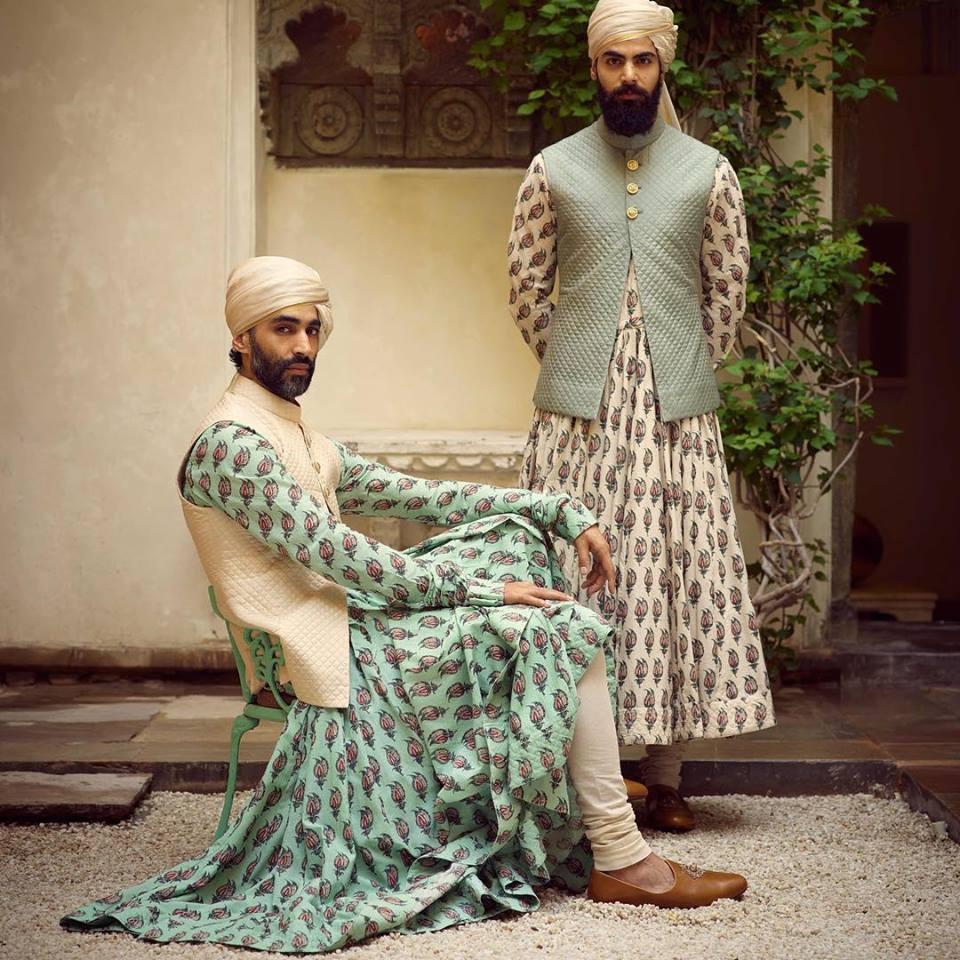 Image courtesy - Sabyasachi Mukherjee's Facebook page
A mix of colours, styles, and artwork for Nehru jacket can help you step up your attire. Here are some ideas:
6. Embroidered Nehru jacket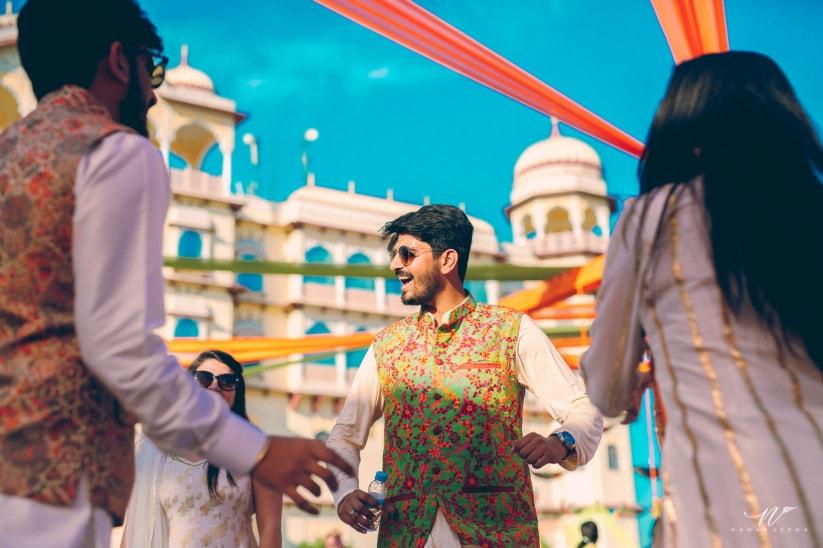 Hand embroidered Nehru jacket for wedding looks classy and regal especially with it is paired with soft hues. Complete your attire by pairing it with a matching embroidered Jutti and Safa in a similar hue. A perfect example of a royal Nehru jacket for a wedding would be with hand embroidered Phulkari work. No one can beat that look!
7. Vibrant contrasting colours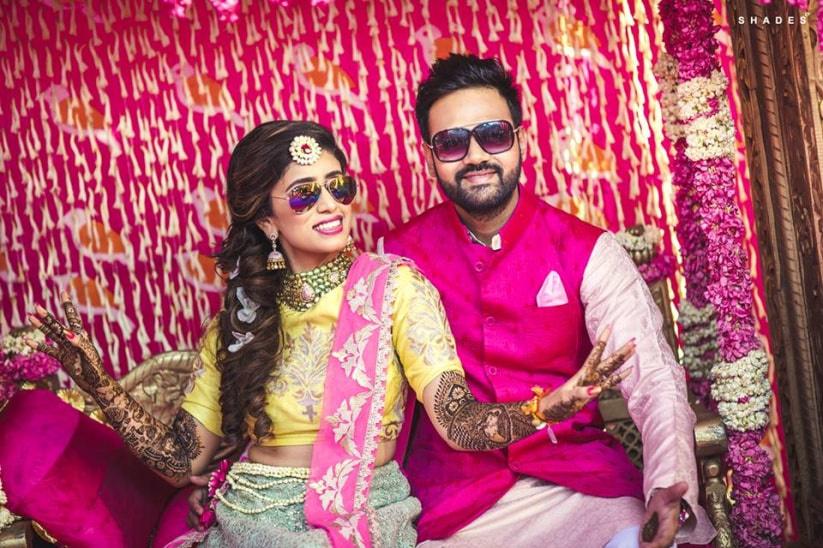 Pair vibrant Nehru jacket with a contrasting Kurta for the bright look that lights up any Mehendi or Sangeet function. You can play with the colour scheme to coordinate with other members of your wedding gang to match the theme of the function.
8. Printed Nehru Jacket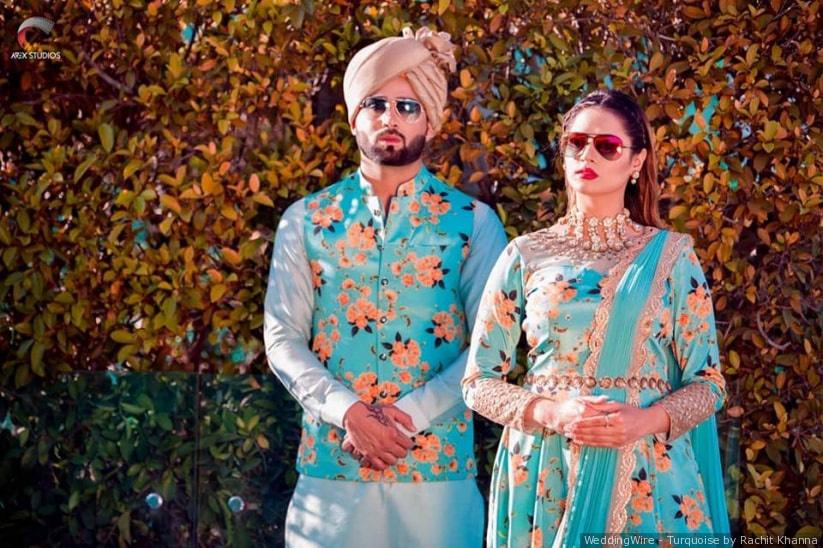 Printed Nehru jacket for wedding functions is a playful yet sophisticated option to choose. You can personalise the prints and colours to match with your better half on your big day. Floral, ethnic motifs, geometric, basic checks, the options to customise are endless.
9. Nehru jacket with drape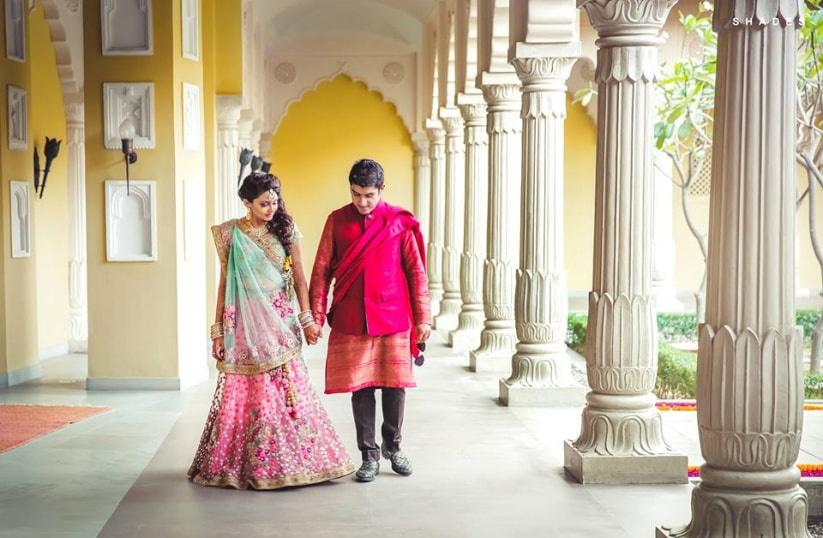 This rather innovative style of a Nehru jacket with a drape is an interesting choice for a groom. The drape gives the Nehru jacket an ethnic and formal look which is fit for the big day. Adorn a mala with it and bejewel your turban with a Kalgi and your outfit is will leave many admirers behind.
10. Play of Textures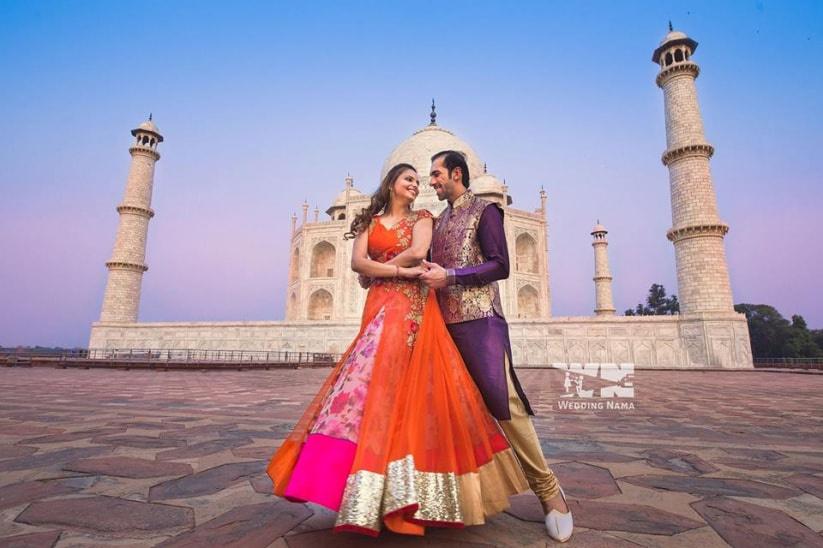 Highlight your Nehru jacket for wedding with the use of different fabrics and textures. Velvet, raw silk, Khadi, linen, jute, are just some of the options you can choose from. These pure fabrics add value to your ensemble and the textures make them interesting and edgy.
Why should the groom's gang be any far behind the bride's squad to make a fashion statement? Add a final touch to your attire with exquisitely handcrafted Nehru jacket for wedding wear. This timeless piece of garment is a must-have in every man's wardrobe and gives you every opportunity to look like royalty on special occasions.
Head over to WeddingWire Sherwani vendors now to buy the latest Nehru jacket for wedding and ace the fashion game.