Flaunt Your Marriage Chura in Style with These Trending Designs
Up your marriage chura game with these trending ideas that lend a contemporary twist to the traditional version.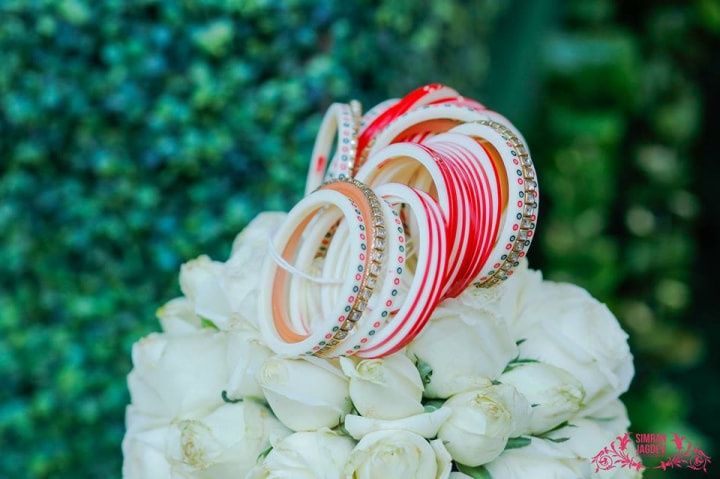 When it comes to wedding churas, an Indian bride has a plethora of varieties to choose her favourite design. From traditional red and cream churas to golden Kada Churas and churas with fancy designs, a bride has lots on her lap. Let's take a look at some gorgeous types of marriage churas that you can opt for.
1. Peacock Design Marriage Chura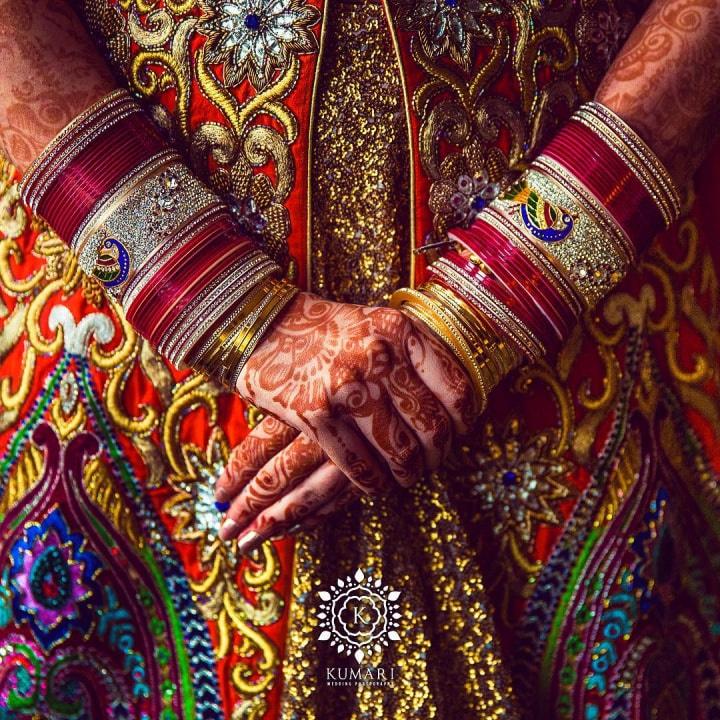 Image Courtesy: Kumari Weddings
Would you like to try a differently designed chura when you get married? If yes, here is a very pretty design that you can choose on your special day. It's the peacock design chura. A chura with peacock design bears motifs of this magnificent bird in intricate colours of green and red along with stone or kundan work. Peacock designs are fast catching up with many brides wanting to wear them on their wedding day.
2. Kundan Bridal Chura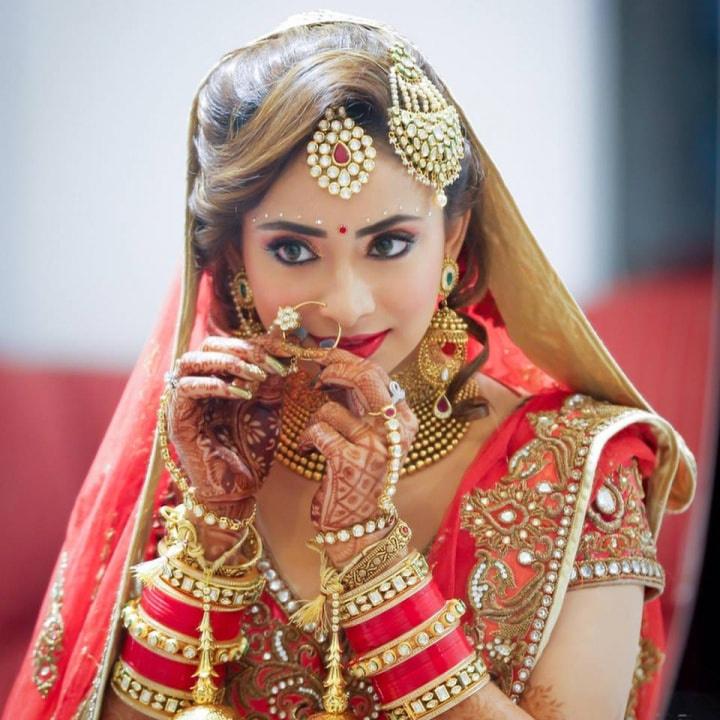 Kundan work is one of the most popular designs to be seen on wedding ornaments, especially necklaces and bangles. Kundan works gorgeously with red and white tones in a chura and makes it look magnificent on a bride's wrists. Try the white and golden kundan Kadas with Jarkan stone art.
3. Marriage Chura in a Different Colour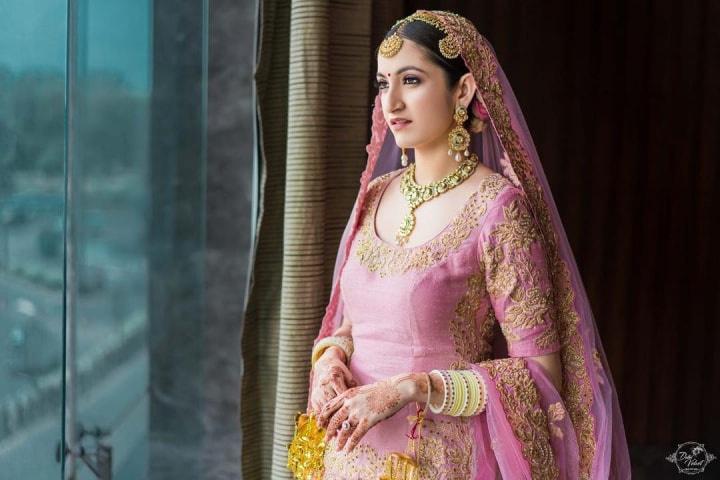 These days, it's become a trend for brides to try newer and fancier jewellery. The chura has too, undergone a phenomenal transformation. In the earlier times, Punjabi brides wore just plain red and white churas to begin their journey as married women. But now, a chura is no longer restricted to red or white. It's available in a plethora of colours like cream, yellow, dark, and sky blue, light pink, orange, peach and purple. Some are even multicolour with intricate stone and kundan work.
4. Personalised Marriage Chura With Your Name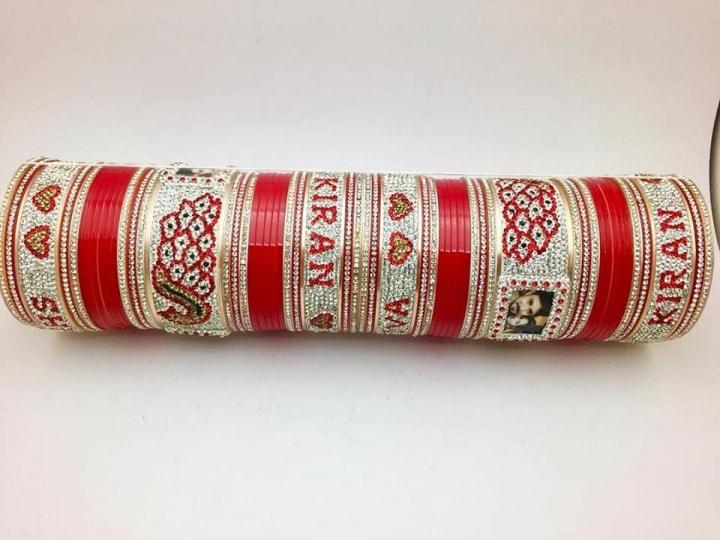 Image Courtesy: ABPOLY
Personalised jewellery adds romance to your wedding, and that is why many couples tying the knot opt for personalised rings, necklaces as well as bangles or churas. A chura looks extremely stylish and personal when it bears the names of the bride and her groom along with intricate stonework. Such marriage churas bear customised names of the couple on the Kada. Bangles of different shades can be matched with the customised Kadas.
5. Red Chura With a Twist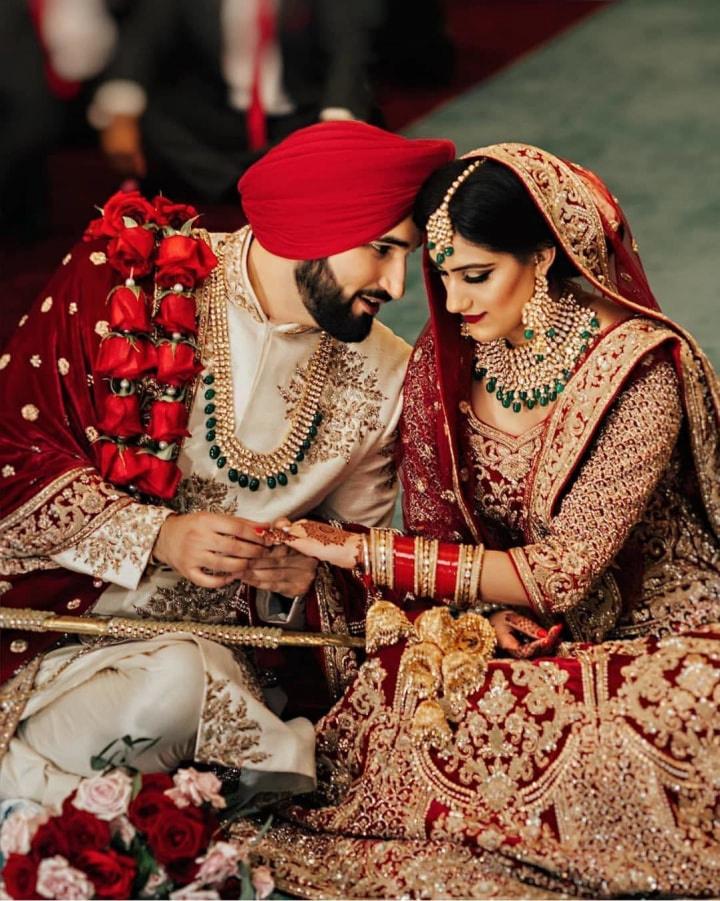 Image Courtesy: Amrit photography
Your chura need not look plain Jane anymore. It can get a makeover with many twists and add-ons. A fancy twist to an ordinary red and white chura will be to create your own version with glass bangles instead of the typical plastic bangles. Add some bangles with a kundan kara to give a whole new look to a traditional red chura. Other designs like the silk thread and crystal chura are in vogue these days.
6. Simple and minimal Chura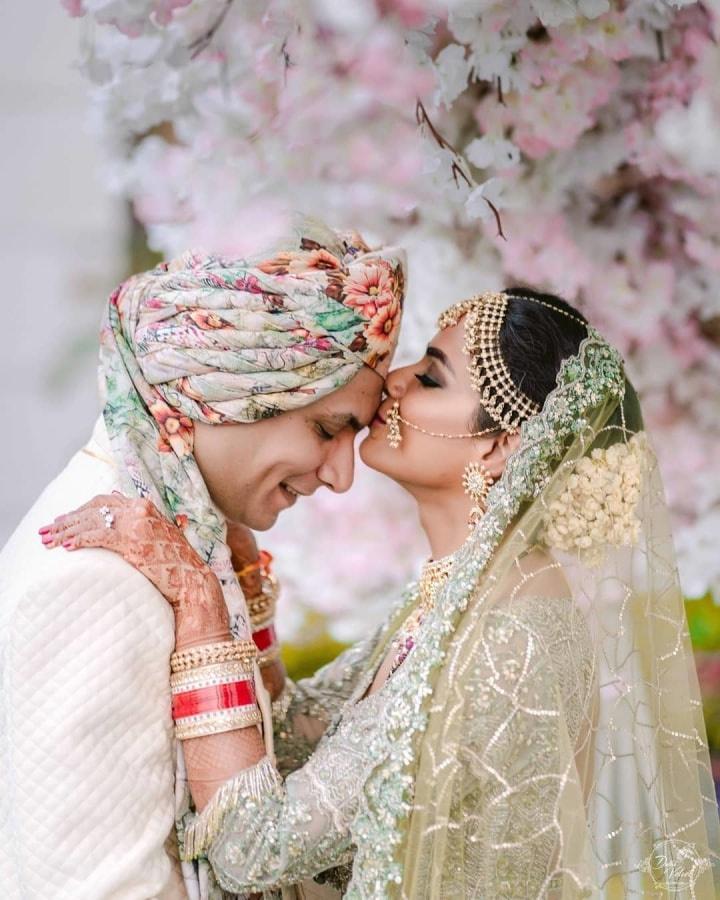 If you are a person who likes to keep everything minimal, then you can let go the traditional set of 21 bangles and instead opt to wear only 7 to 9 bangles. Stick with a classic red and white colour combo with only one white bangle on each side to keep it minimal.
7. Churas with golden bangles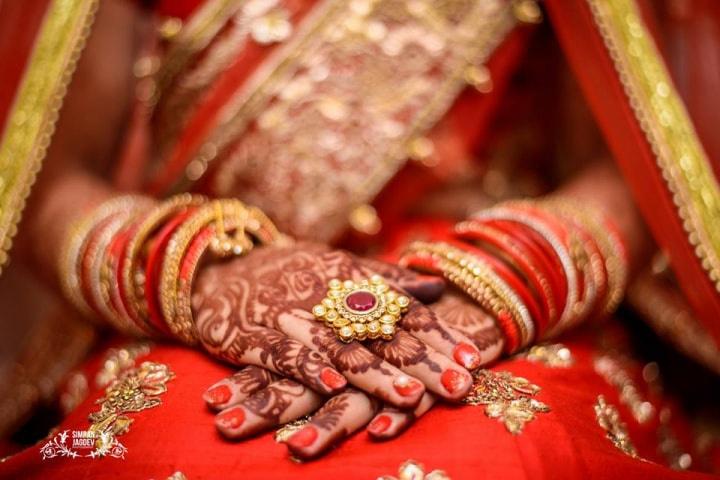 If you are going to wear a golden wedding lehenga you can get a total glam look if you compliment it with golden bangles and kadas. Gold looks opulent and makes the wearer appear like a diva. There are many kinds of chura designs that imbibe this regal tone elegantly. You can wear red or maroon kadas with stone studding and combine them with pure gold bangles.
8. Bangles with a Kada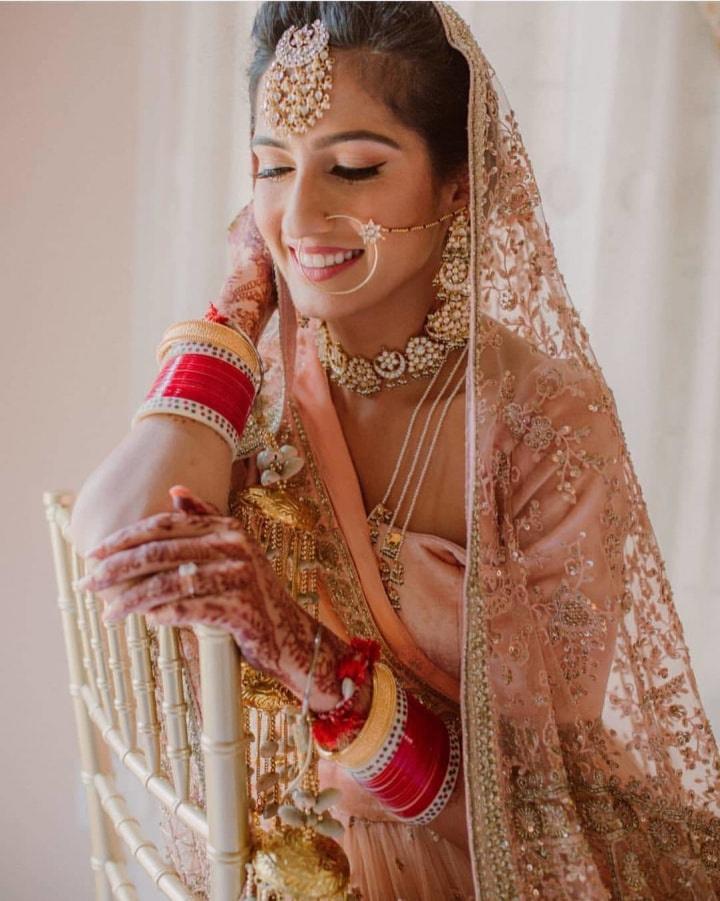 Image Courtesy: Lucier Photo
Wear a large kada along with red bangles to give a new meaning to your chura. Or else, go for an alloy kada plated in gold.
What can you do with your marriage chura once it's taken off?
Float it in the river - Originally; a chura is taken off after the first anniversary of the couple. It's usually during some festival that it's taken to a river body and then floated off chanting a scared prayer.
Chura keepsake box - a modern twist to preserving the taken off chura is to store it in a keepsake box. These boxes come in plenty of designs. One can go in for a glass box with the couple's picture and the chura, or else, choose a Meenakari bangle box.
A wedding is a special day. Like your marriage dress, your jewellery too needs to be stylish. Choose a marriage chura that will compliment your style and add a gracious look to your persona.
So what's your pick? Let us know through comments.