Power on! Here's How the Indian Bride Steals the Show on Her D-day
Modern Indian brides, we celebrate your smarts, confidence and courage as you slay with a walk down the aisle. Here are all the ways in which you differ from those before you - take it as the confidence booster you need before your big day.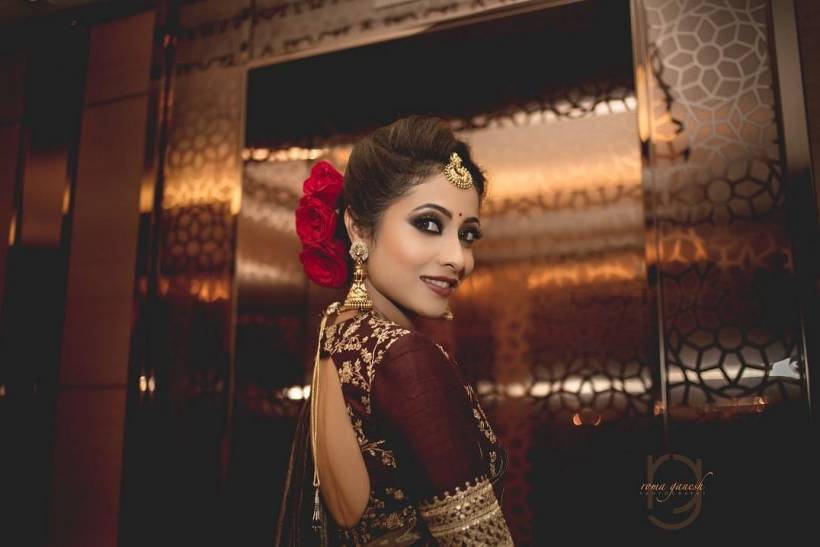 Modern Indian brides aren't the timid, overwhelmed young women that age-old stories claim brides are.
They're smart, confident and courageous—just like you! The beautiful Indian bride is constantly challenging and breaking orthodox norms and stereotypes. In their stories and acts, you can find lessons, encouragement and solutions for your own problems!
1. Being an Indian Bride - The Balancing Game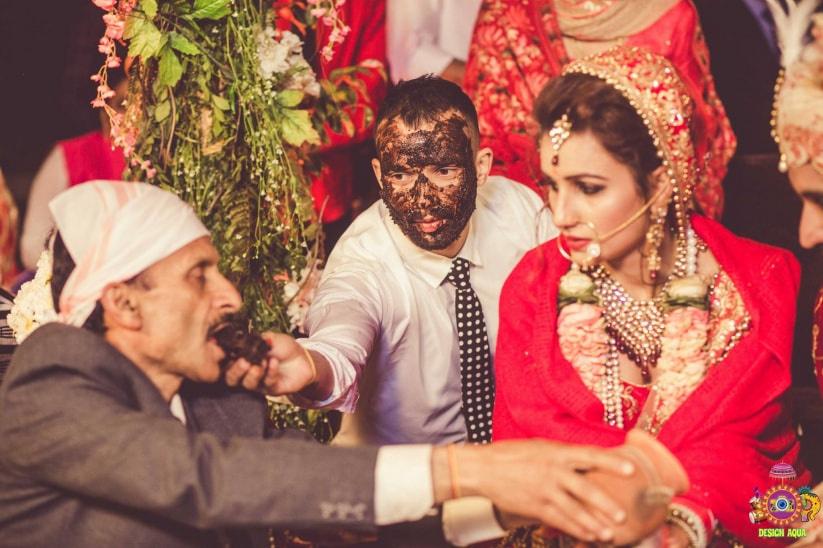 Being an Indian bride has never been easy. The role has traditionally carried a lot of pressure and responsibilities—from abiding by cultural norms to meeting everybody's expectations. If you've ever been close by the bride's side at a wedding, you'll be well aware it's no walk in the park. Everything about her, from the way she looks to the tone of her voice, is always under close observation.
You'll also be aware of the silliness and futility of the clichéd expectations people have of the Indian bride! The stereotypes associated with being a bride may sometimes seem like a little nag you can deal with. At others, they're a severe headache that needs smart medication.
The stereotypes associated with being an Indian bride may sometimes seem like a little nag you can deal with. At others, they're a severe headache that needs smart medication.
How to do it:
The manner in which modern Indian brides are taking on and beating down orthodox thought and practices is just the prescription that's required! Bend, break and accept traditions as per your tastes and claim your freedom and happiness for your big day.
2. Match Personal Style Preferences to Tradition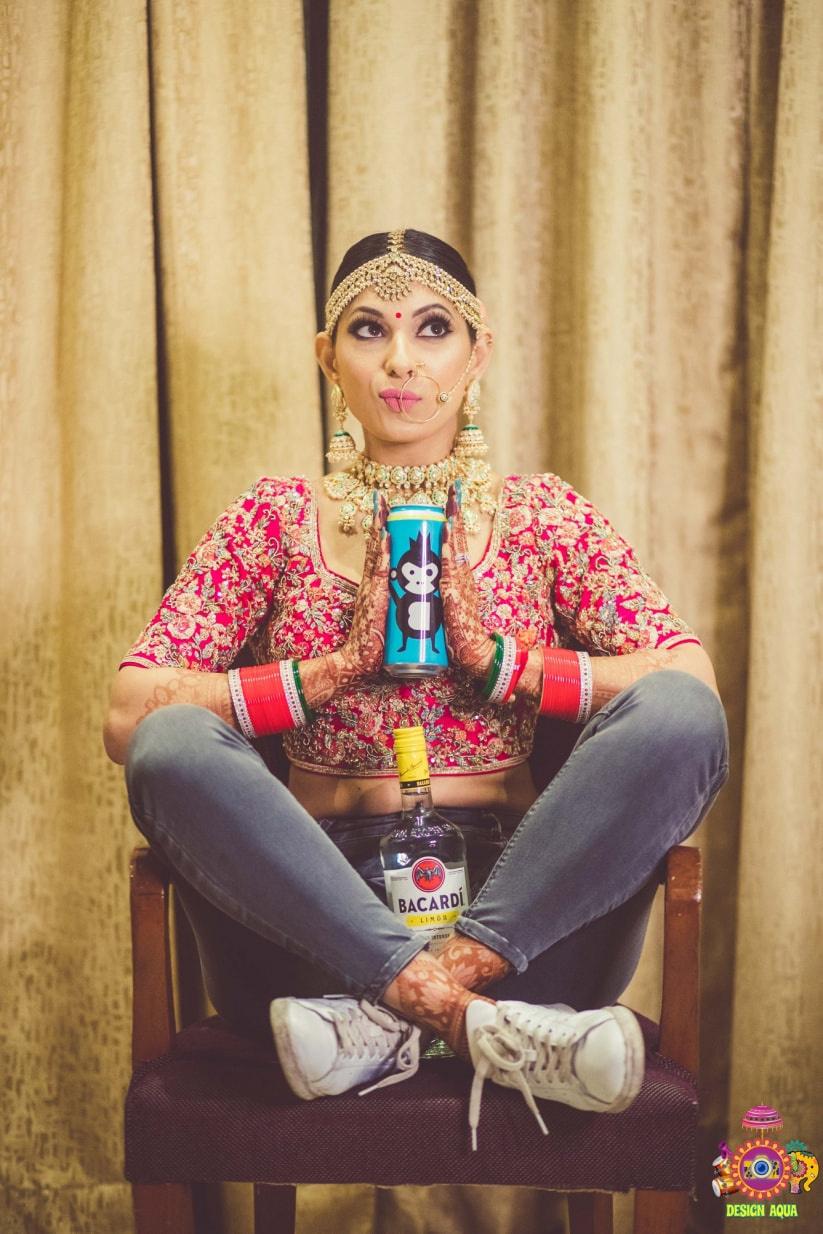 Things like your bridal outfit, wedding jewellery, even wedding ceremonies are deep-rooted in tradition. But that shouldn't stop a bride from living out her dreams, now should it?! So how do you do it? With these tiny steps:
i) Go fusion in your choice of bridal outfit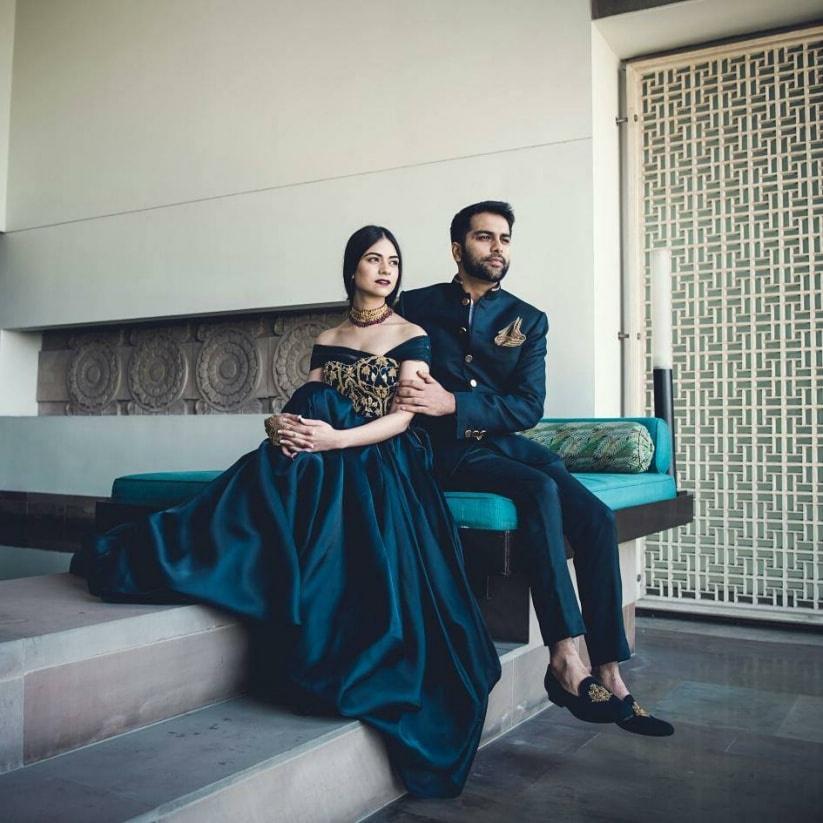 Uncommon wedding dresses are no longer uncommon. A lot of little girls who've grown up on fairytales dreaming of wearing a flowing gown on their wedding day have gone ahead and done exactly that, irrespective of their religion.
How to do it:
Keep it modest, so that the conservative elements in your family don't take offence, mixing it up with bridal bangles and some traditional jewellery to be quite a sight.
ii) Try different colours, wearable styles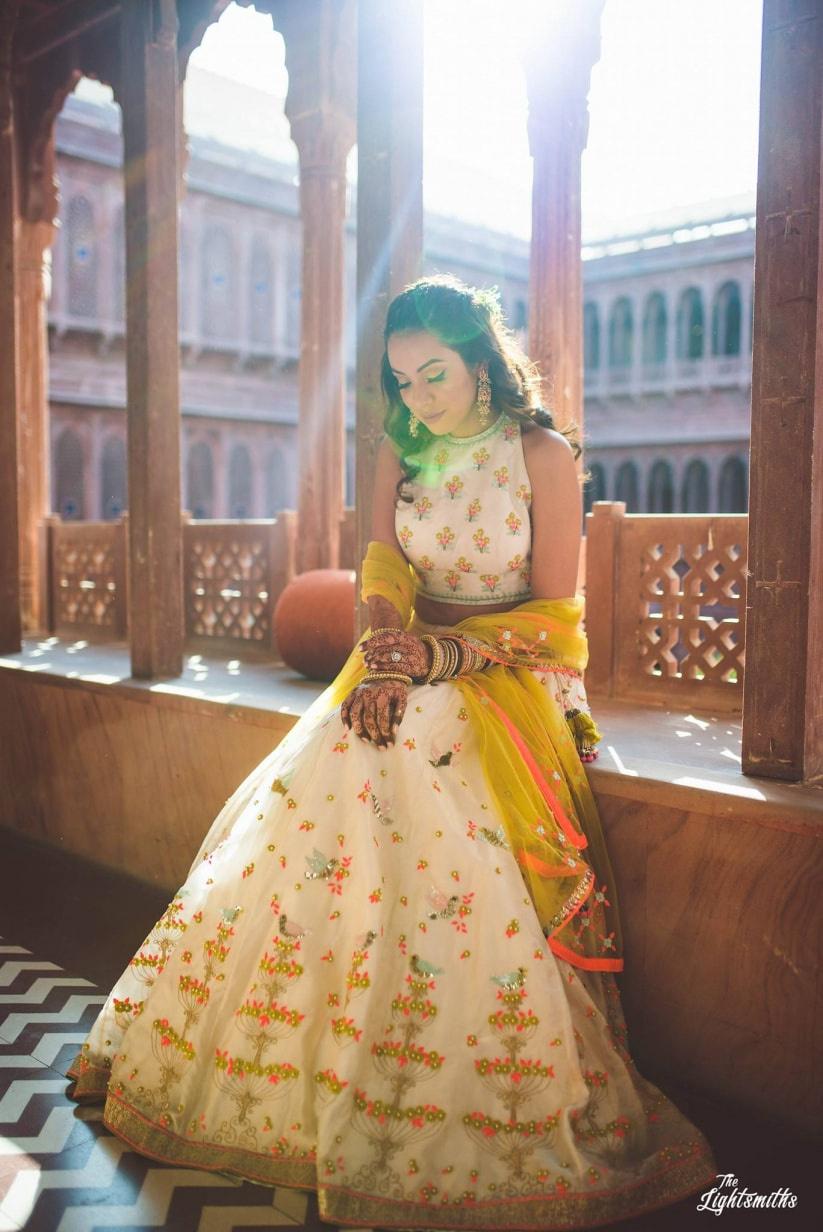 Who says you need the sheer weight of your bridal saree or bridal lehenga or a bright crimson shade to prove that you're here to be wed?
Modern Indian brides are doing a fine job mixing it up, satisfying the traditionalists at pre-wedding functions, going their own fab, fashionable way on their big day! The Virushka wedding brought peach and pink bridal lehengas as the outfit of choice, while Manish Malhotra has been propounding nude silhouettes as wedding wear for the longest time. Yellow sarees, white sarees and white lehengas are all the rage too.
How to do it:
Welcome your own colour choices and comfort. Blingy sneakers with lehengas will mark you as bridechila and your feet would thank you too.
iii) Welcome regional variations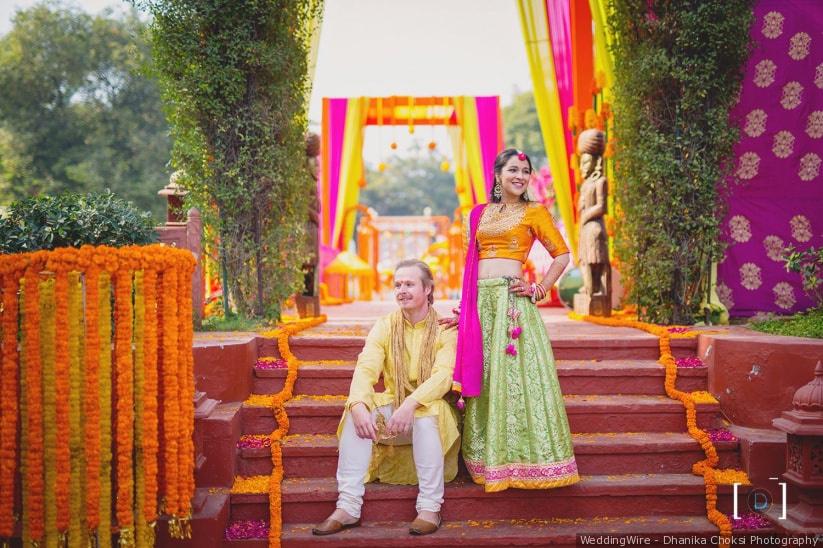 Even regional variations are welcome. A Punjabi bride flaunting the vintage Rajasthani wedding dress, a Delhi bride choosing to dress as per Kashmiri wedding traditions to fit in her with her husband's native place…it's happening all around us! That the bride must dress a particular way is a dying notion.
In fact, weddings between two cultures, two states or even two countries are becoming more of a norm these days. And both the couples happily participate in ceremonies from both the sides, wearing outfits from each other's sides.
How to do it:
Talk to your partner, loved ones and your own dreams for a wedding. Then put it into action.
3. Make the Right Choice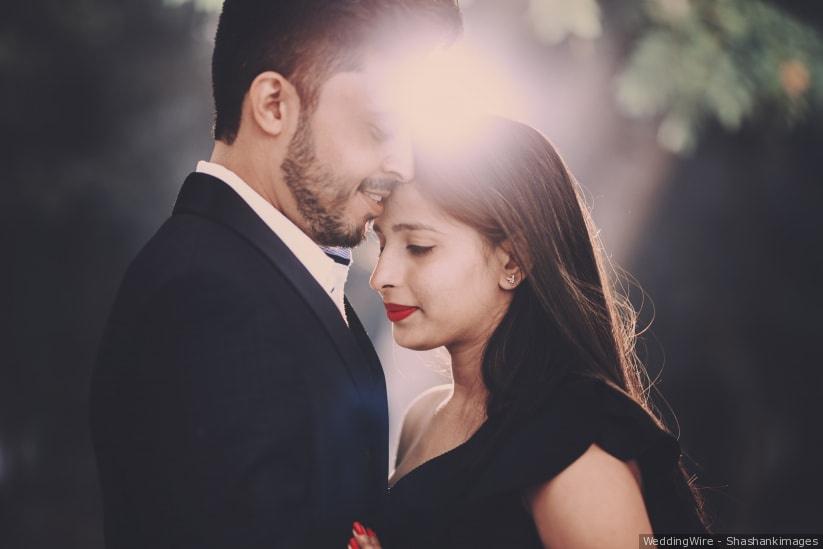 Now, this might come as a surprise to you, but an estimated 90 per cent of marriages in India are arranged! A lot of these marriages are still fixed on the basis of the bride's and the groom's appearance in the photographs shared, religion and financial factors. The young Indian bride is now refusing to continue on this path, even refusing to agree to marriages without knowing their partner-to-be and that's a big change.
Can you learn of a person's character in one or even three short conversations? Little chance! Would be brides seeking more time to take a decision, to get to know the proposed match have made it easier on brides all over the country. A courtship period is deemed as acceptable and sensible. And why not? We've talked to parents who want their children to get to know each other better before the marriage.
Second weddings are also becoming acceptable.
How to do it:
So, don't give in to pressure and go with it when it comes to choosing your partner. Take your time and really enjoy getting to know each other. Don't feel obligated to give the fifth prospective groom you're meeting the benefit of the doubt just because you're a certain age or have rejected four before him!
4. Don't Focus On Pleasing Everybody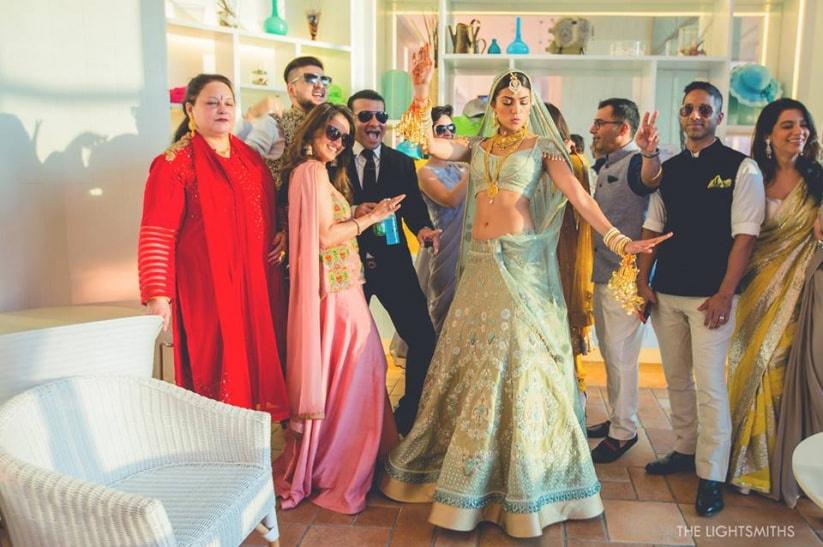 The orthodox mould for an Indian bride has always been somewhat smothering…the bride should appear pretty and well dressed at all times, shouldn't speak too much, never too loud or too expressive and keep her emotions in check. "Forget it," says the modern bride! She won't take ten minutes to do her hair and change out of her pyjamas every time she has to pass a crowded hallway just because it's wedding time. She won't just nod and keep mum when she's the subject of the conversation and she has something to say.
How to do it:
Don't be mum on things that matter! Dance, laugh out loud when celebrating, cry your eyes out at Bidaai, and don't hesitate about displaying your affection if that's your usual style!
5. Indian bride, be unafraid to say 'No' or 'It's over'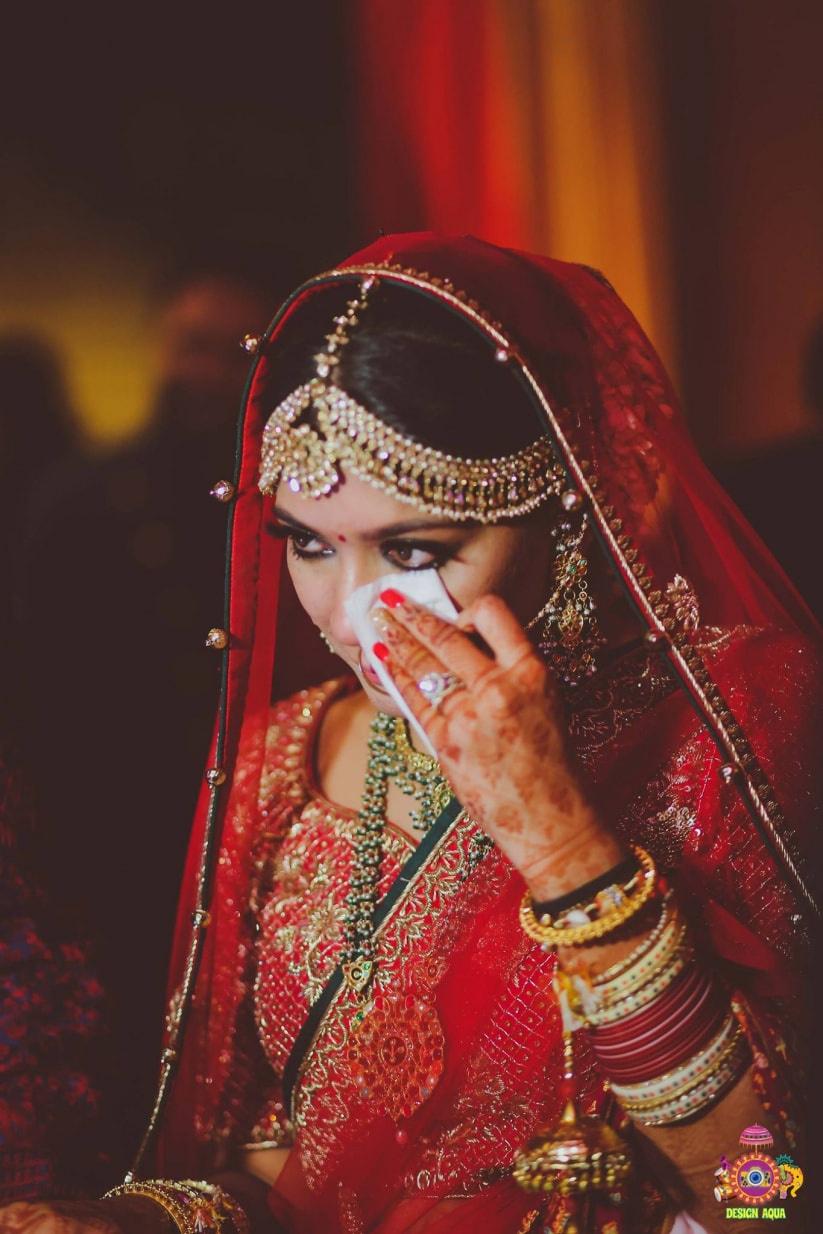 While marriage is still widely deemed an important institution, the sense of finality, of the future having been set in stone once you've been wed is no longer there! You've heard of numerous instances of the brides saying no to demands of dowry, walking out on grooms when they discover lies and infidelity. You've heard of new brides leaving their husbands or dissolving marriages because of being disrespected or ill-treated in any manner.
How to do it:
Never let an error in judgment or unpleasant realities you learn of a little late affect your present and future more than they already have. You know others in your shoes have faced worse, in more trying situations and found happiness. You can do it too!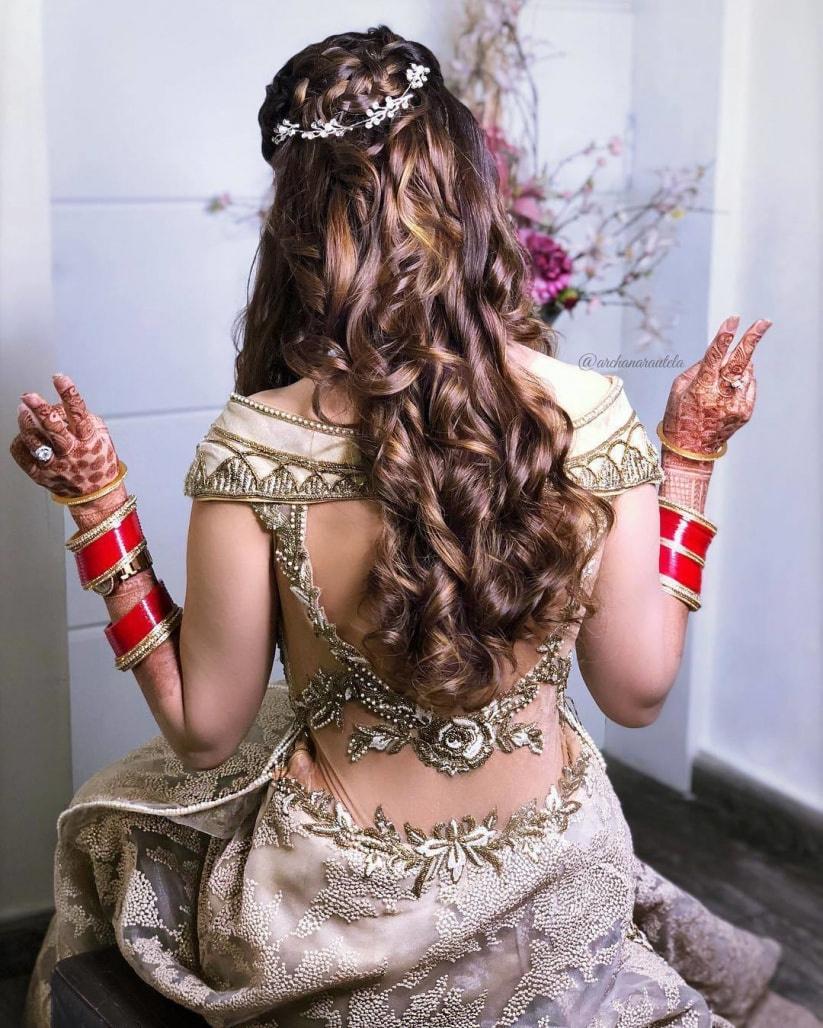 Image courtesy: Archana Rautela makeup
From a woman with little say and choice to an empowered individual, the evolution of the Indian bride is nothing short of remarkable.
Have you or somebody you trust witnessed a bride boldly taking on the stereotypes? Share your story with us in the comments section below.