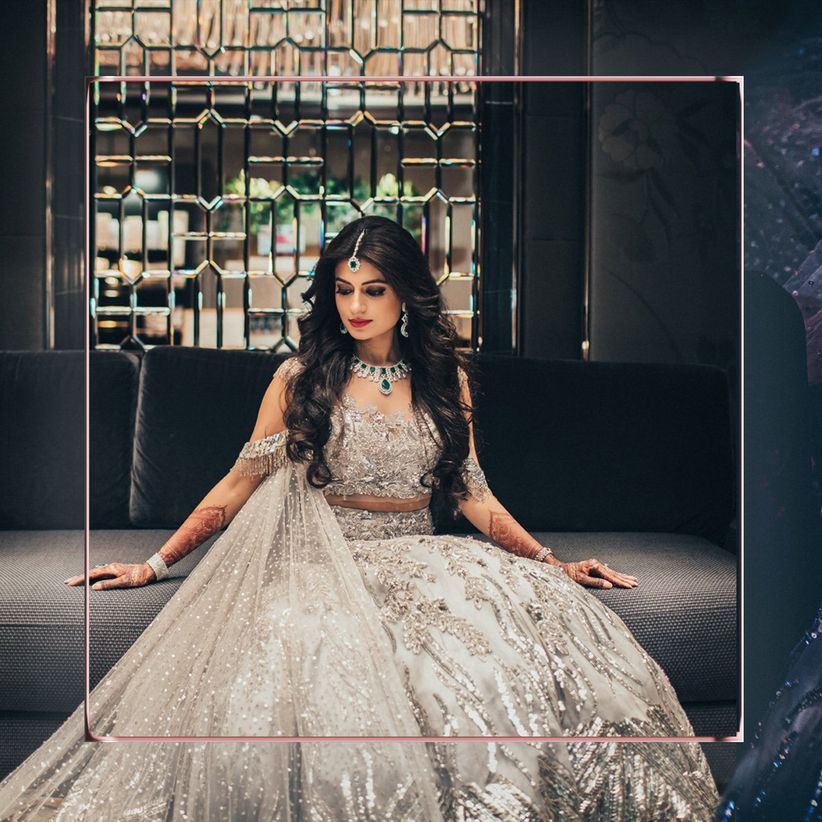 Image courtesy: Manish Malhotra world
You are soon to live your dream of becoming the most gorgeous bride but what's a bride without a Manish Malhotra lehenga? From the true kind of Indian couture, bridal lehenga designs by Manish Malhotra are unmatched in fabric, cut, colour and style. If you also dream of being a bride decked by the master couturier, we invite you to understand his style in this piece. And nudge you towards getting a customised piece today.
Manish Malhotra: The King of Couture
A Manish Malhotra bride always dresses to kill. With fusion designs and mind-blowing craftsmanship; label MANISH MALHOTRA has won a million hearts. From designing gorgeous cocktail gowns to heavy bridal lehenga, Manish Malhotra has dominated the bridal fashion scene. The bridal lehenga designs by Manish Malhotra spell richness, opulence, and glamour.
Elements Essential to a Manish Malhotra Look
1. Colours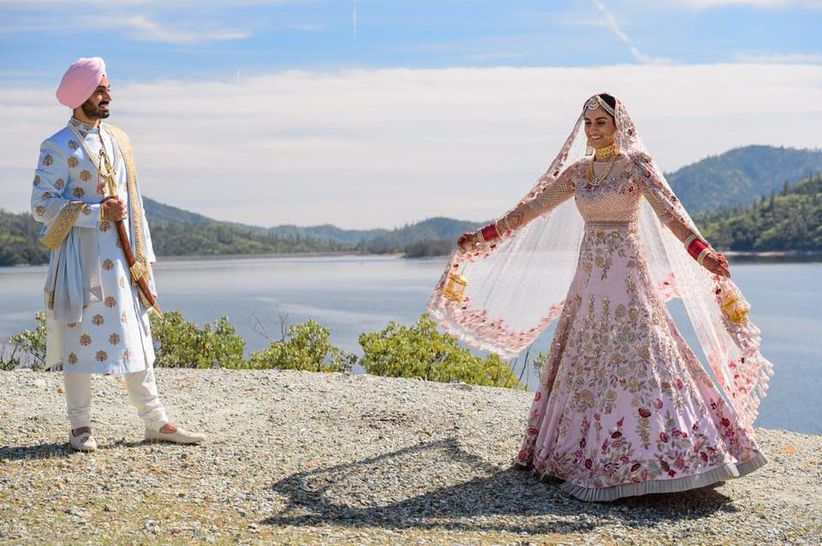 Image courtesy: Manish Malhotra world
From pretty pinks to bridal staple reds, from subtle nudes to pristine whites; a Manish Malhotra collection is a celebration of colours. The designer has never shied away from experimenting with his colour schemes. Whether it is designing a glamorous white lehenga for a bride to giving colour blocking a new definition, he has done it all.
Manish Malhotra can make you fall in love with colours, though his current flavour is with whites, ivories, pastels and jewel tones in blue and olive green.
2. Embroidery Style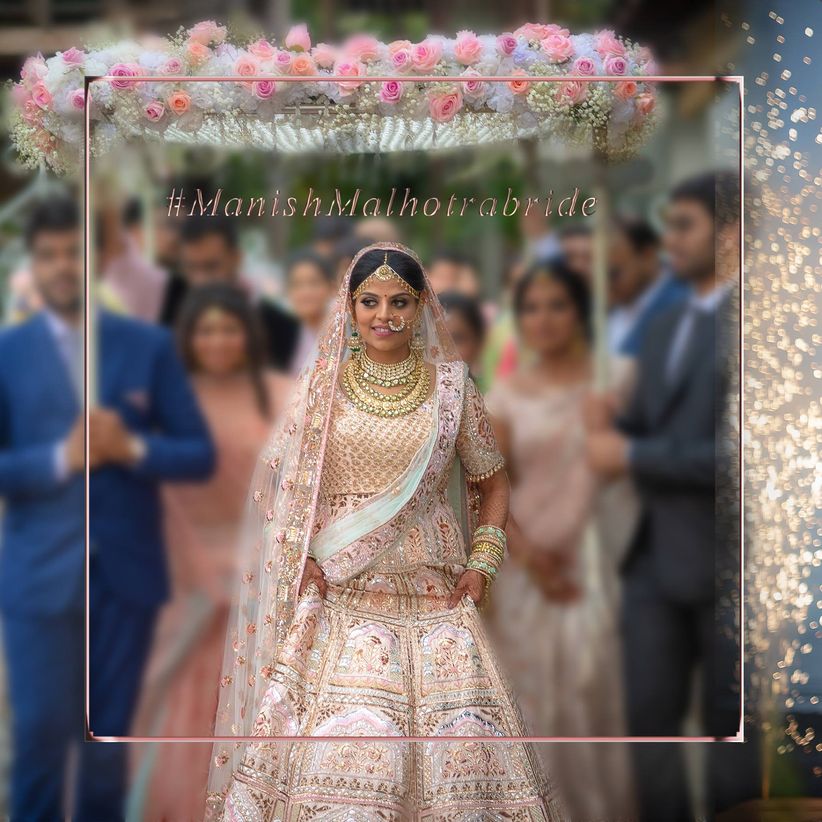 Image courtesy: Manish Malhotra world
The designer is known for exquisite detailing in his work, whether he chooses to do it in Aari, sequins, patchwork, crystal embellishments and more.
His collection incorporates finest crafts from across the country. His love for regional crafts is evident in almost every collection of his. From fine Kashmiri embroidery assimilating Sozni, Resham or Tilla to heavy work including sequins and stones, from regal Zardausi work to intricate Resham work; his embroidery style has an influence from eras, generations, and places.
3. Fusion Styles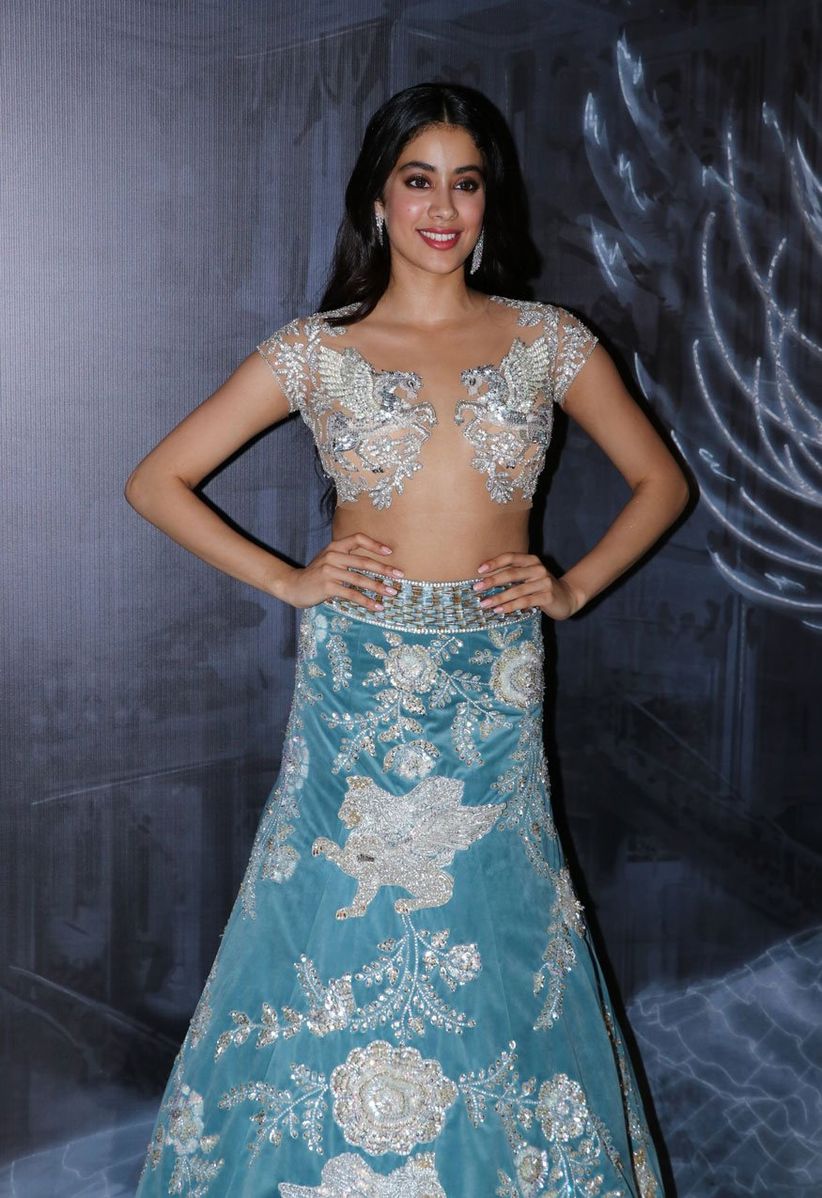 Image courtesy: Manish Malhotra world
Bridal lehenga designs by Manish Malhotra are a mix of the traditional and contemporary, providing a signature fusion look. A structured ball gown blouse silhouette works seamlessly with a heavy Zardousi lehenga. Similarly, a set of unicorns work as a nude blouse paired with blue lehenga (as seen above).
In fact, the bridal blouses are a signature style of the fashion designer, with both vintage and futuristic elements to them. So, a traditional short blouse gets a wide, boat-necked collar, a sculpted corsage retains mega sleeves or a dupatta-like drape as a sleeve to show this mix of styles. Such pieces work for millennial brides, showing how they have a step firmly in place in both these worlds.
4. Brand Identity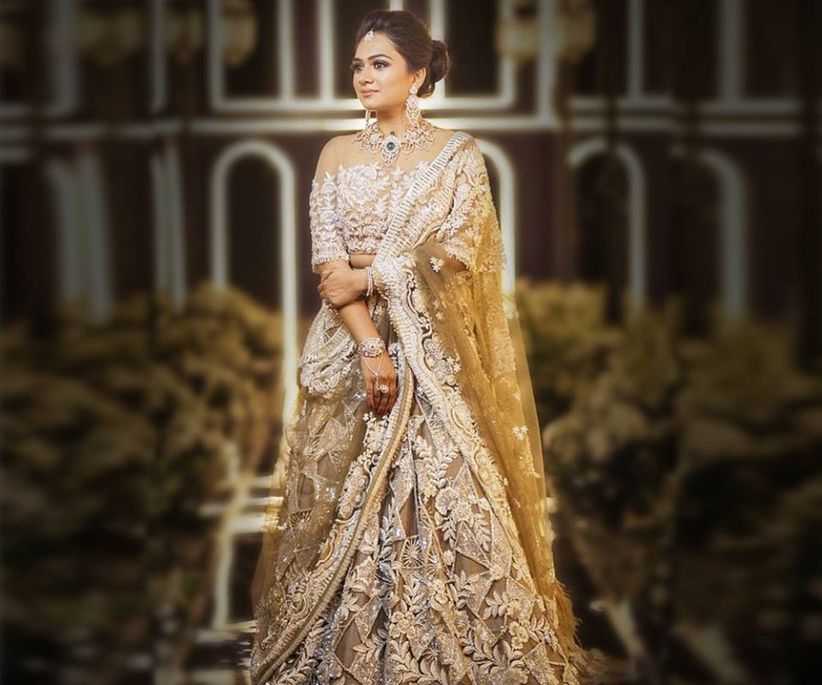 Image courtesy: Manish Malhotra world
Needless to say, Manish Malhotra is the most sought-after brands. His diamond-encrusted celebrity style has elevated Bollywood-inspired wedding outfits and added their own sheen to your wedding day. The designer is known for silhouettes, nude fabrics, shimmering Swarvoski and Zardosi embellishments, a modern appeal (in cut and style) and comfort.
Which is why, when we see the Manish Malhotra brand (whether on the big screen, the runway or on celebrities), we imagine it's sophisticated appeal on all of us as well.
Be a Manish Malhotra Bride
If your wedding is around the corner, you must not miss these gorgeous pieces by the designer. Take an inspiration from these real Manish Malhotra pieces.
1. A Glam Bride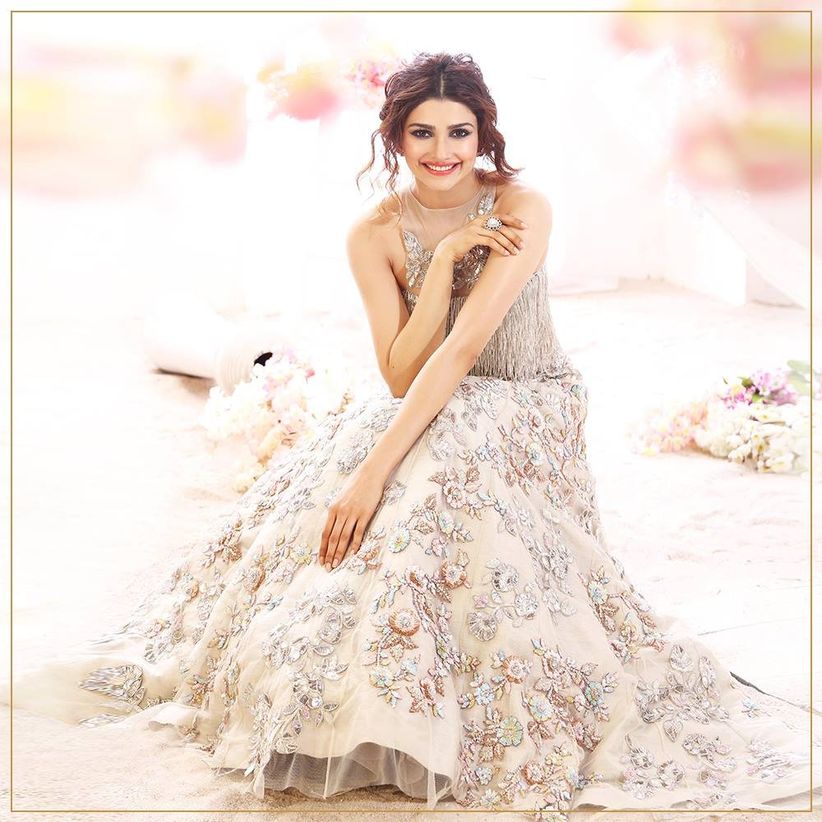 Image courtesy: Manish Malhotra world
Be a glam bride with this ravishing Manish Malhotra lehenga in cream and gold. This bridal lehenga has given glamour a new definition.
The beautiful floral design looks supreme. What we loved about the dress is its colour. You can wear this outfit in any day function.
2. Go Bold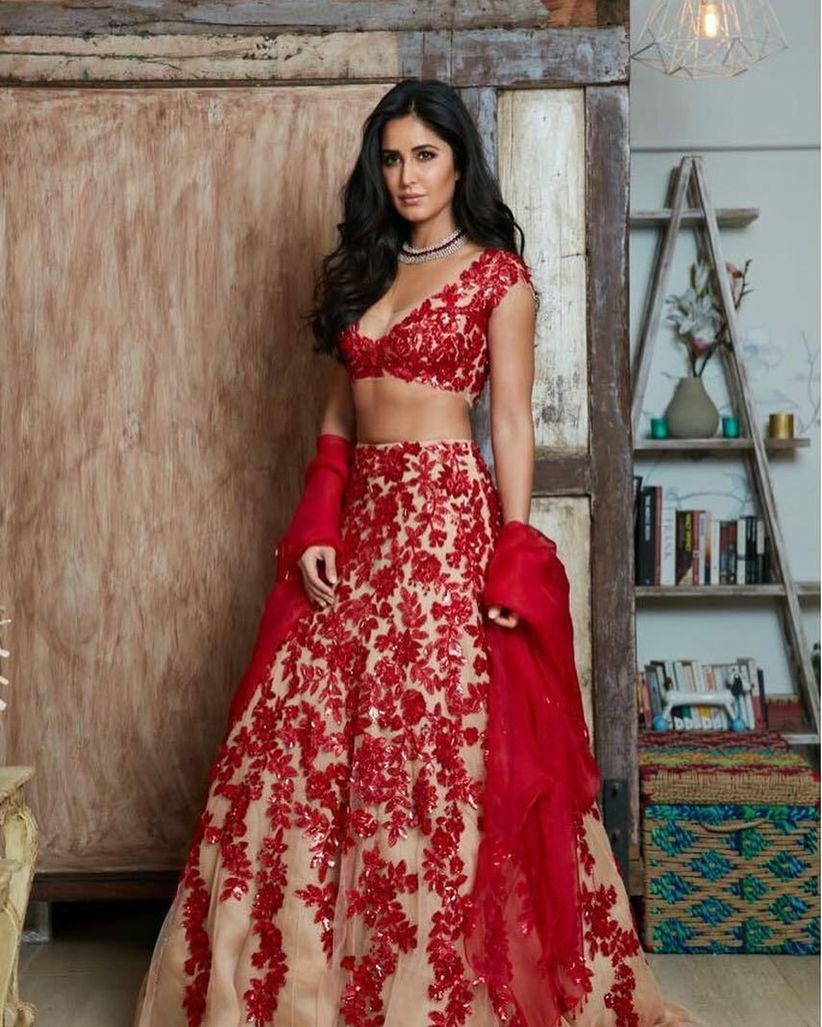 Image courtesy: Manish Malhotra world
If you are not a faint-hearted bride, this Manish Malhotra lehenga is just for you. The USP of this bridal lehenga is the modern approach to the traditional bridal lehenga. The sultry blouse is surely going to turn the heads. The heavy work on the lehenga keeps the old-world charm alive.
This bridal lehenga is perfect for your grand wedding reception.
3. The Traditional Bride
If you love the traditional wedding bridal lehengas, you can opt for this opulent traditional lehenga in red and gold.
The beautiful golden work on the red velvet lehenga looks breathtakingly gorgeous.
4. Dare to be Different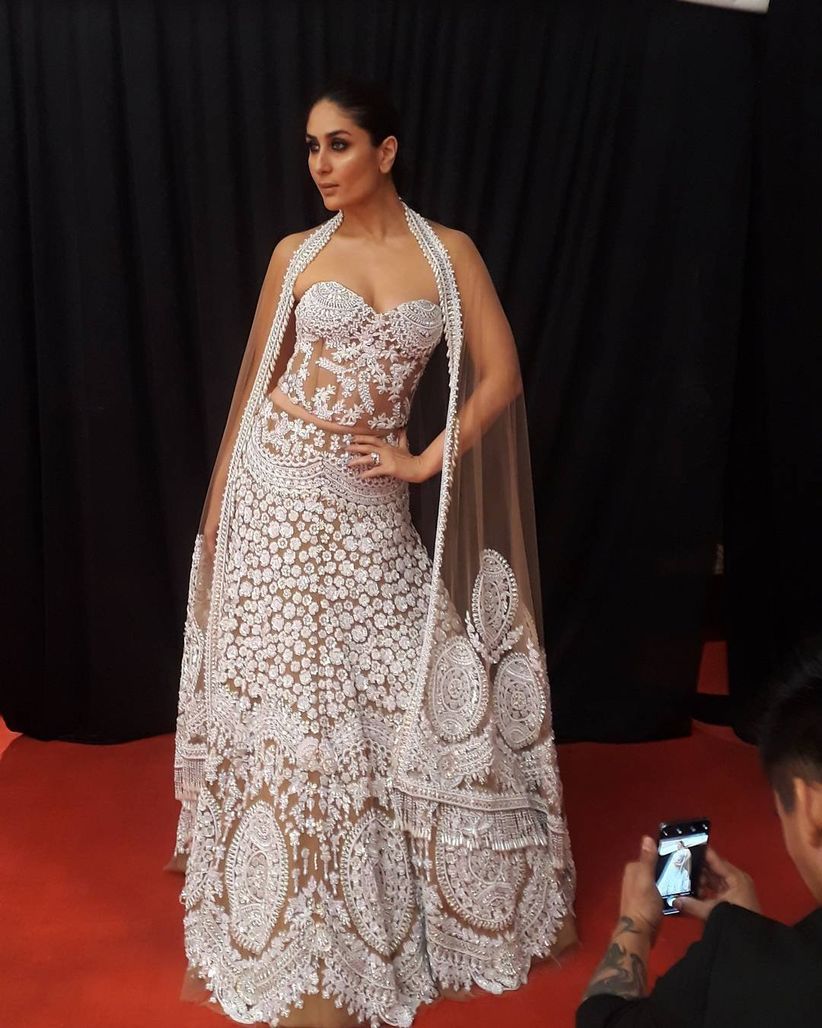 Image courtesy: Manish Malhotra world
Another bold option for the bold brides; this pristine while lehenga is a perfect off-beat option for the bold brides. What's more, it even works better than a white saree for wedding.
The gorgeous embellished blouse and lehenga is a great option to wear at your wedding reception.
The Latest Collections by Manish Malhotra
1. Zween, 2018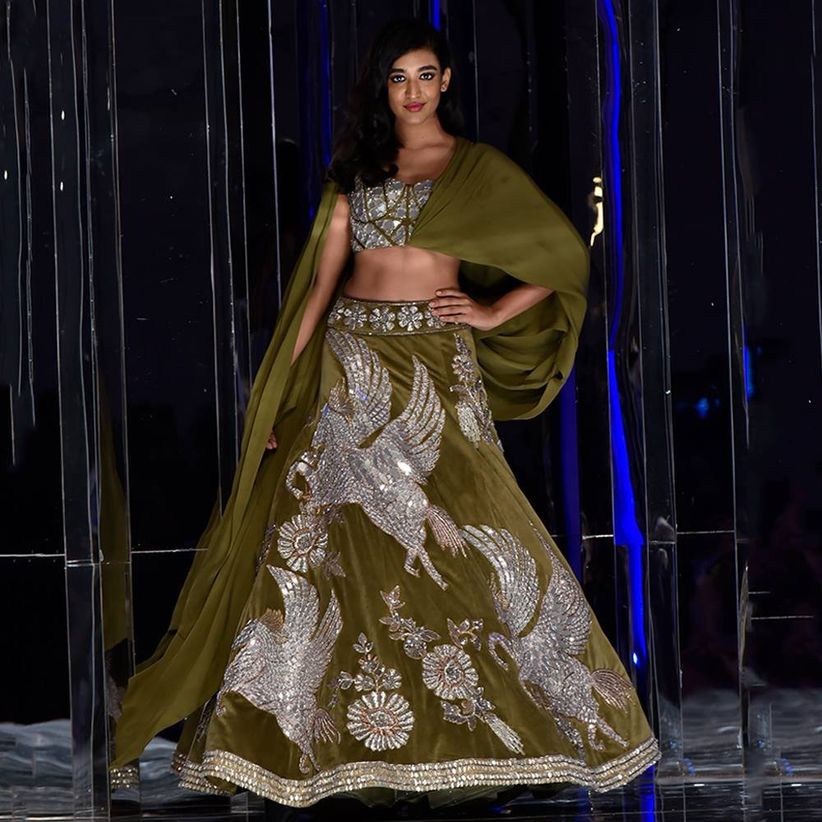 The latest collection by Manish Malhotra is fabulous in every sense. Everything about this outfit is to love, be it the colour, the embellishment or the silhouette.
You can wear the outfit in your mehndi, haldi, reception, or pheras.
2. The Walk of Mijwan, 2018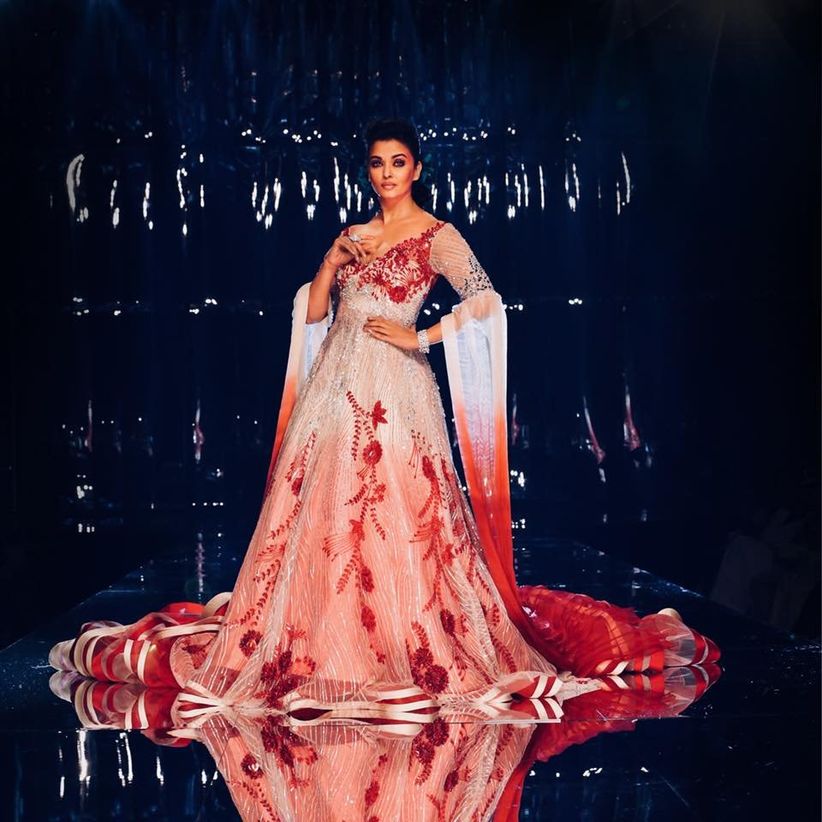 This collection has some of the most gorgeous bridal lehenga designs by Manish Malhotra. Opt for this simple and subtle attire for the functions like sangeet.
We are pretty sure that you would have fallen in love with these wonderful Manish Malhotra creations.
Tell us which one are you going to pick for your wedding.