10 Beautiful Dupatta Design Ideas That Will Steal the Show and Set Some Major Fashion Goals
Who says you have to spend a fortune on new clothes every wedding season? We share with you these dupatta design ideas that can help you revamp an outfit with style.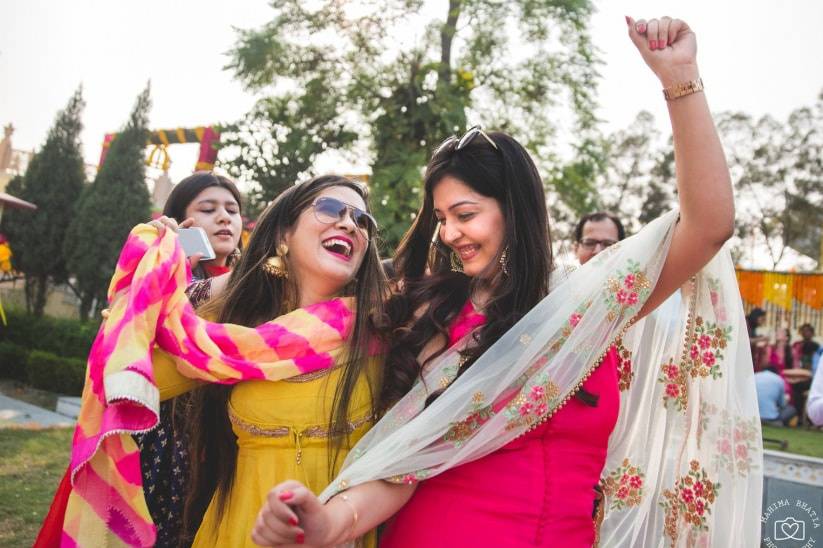 Do you think of buying a new outfit every time you have to attend a wedding? Not to lie, this thought crosses even our minds but can ultimately burn a hole in your pocket. Weddings in India are celebrated with grandiosity and opulence, where you would get to see new fashion inspirations right from the bride to the wedding guests attention a range of festivities. But if you are looking for a way to revamp your old clothes in a manner that it gives you a new outfit every time, then we have got you covered.
While you would be wearing a new outfit for each of the wedding festivities, the old ones would look ever so gorgeous. Well, maybe it's time for you to revamp those wedding suits, lehengas, and anarkalis with a striking dupatta. But with so many options available these days, which ones do you choose to carry a unique look? We share with you these dupatta design ideas that will help you to effortlessly elevate and update your look for the upcoming wedding season.
Dupatta Design Ideas to Revamp Outfits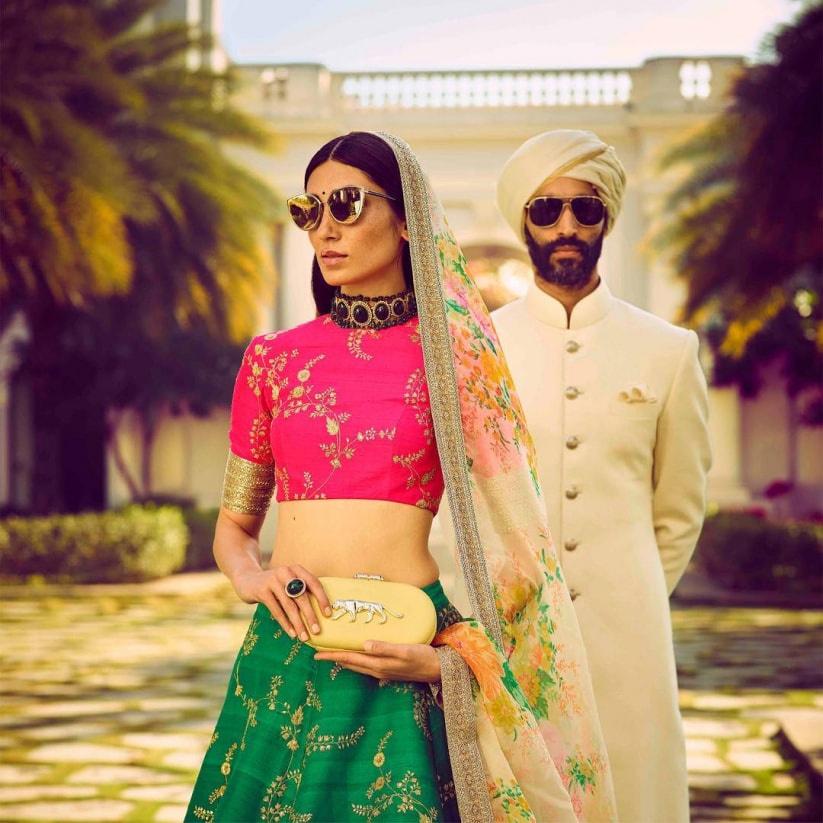 Image courtesy - Sabyasachi Mukherjee's Facebook page
Here are some dupatta design ideas and fashion inspiration that you can use for easy reference:
1. Pom Pom Trend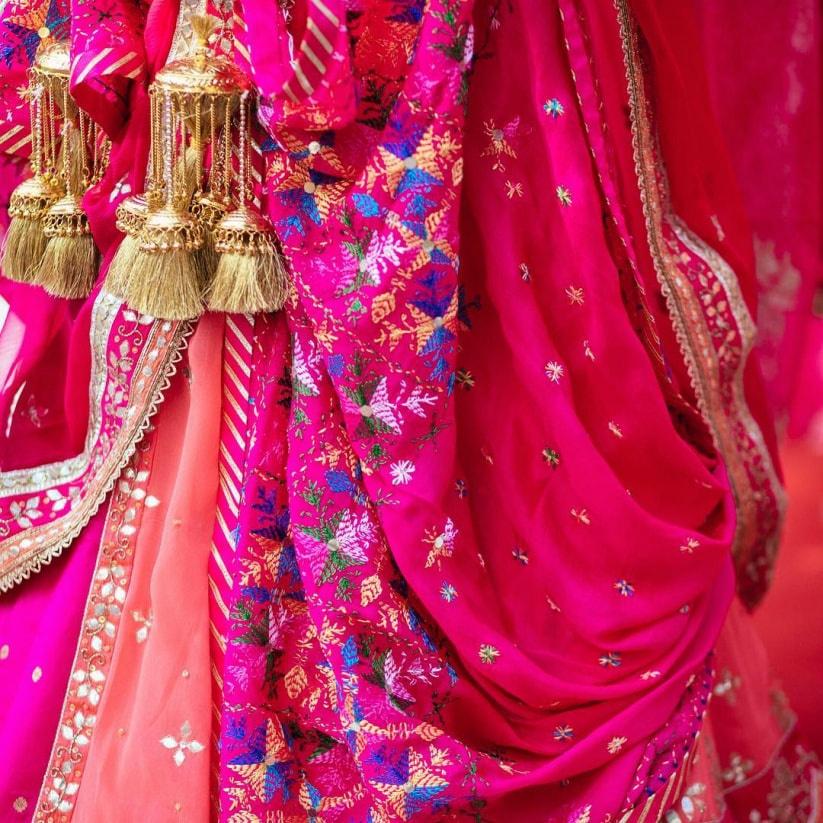 To give your summer traditional outfits a colourful twist, opt for dupattas with pom poms. They look great with long kurtas and can be worn during those smaller events at home like Haldi ceremony, Chura Chandana etc. It would be a stunning and trendy dupatta design ideas to flaunt at your wedding festivities.
2. Sequins Dupatta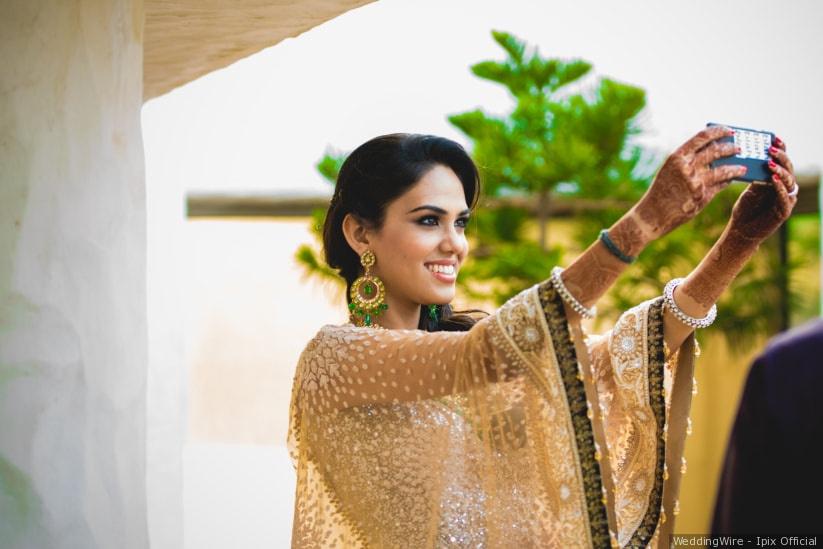 A sequin scalloped dupatta is a great way to style those plain Anarkali suits. You can adorn it gracefully at any pre-wedding function. Just make sure not to pick a dupatta that's a perfect match to your suit. Even if you are wearing a simple suit with not much embroidery or handwork done on them, a sequin dupatta will instantly add grace and glamour to your outfit.
3. Gota Patti Work
From georgette to Chanderi to Lehariya, Gota Patti looks good on any fabric. Pair it up with any traditional outfit for any wedding occasion and see how it works wonders. A dupatta design idea like this will surely transform your look while you would be providing some major fashion goals.
4. Patch Work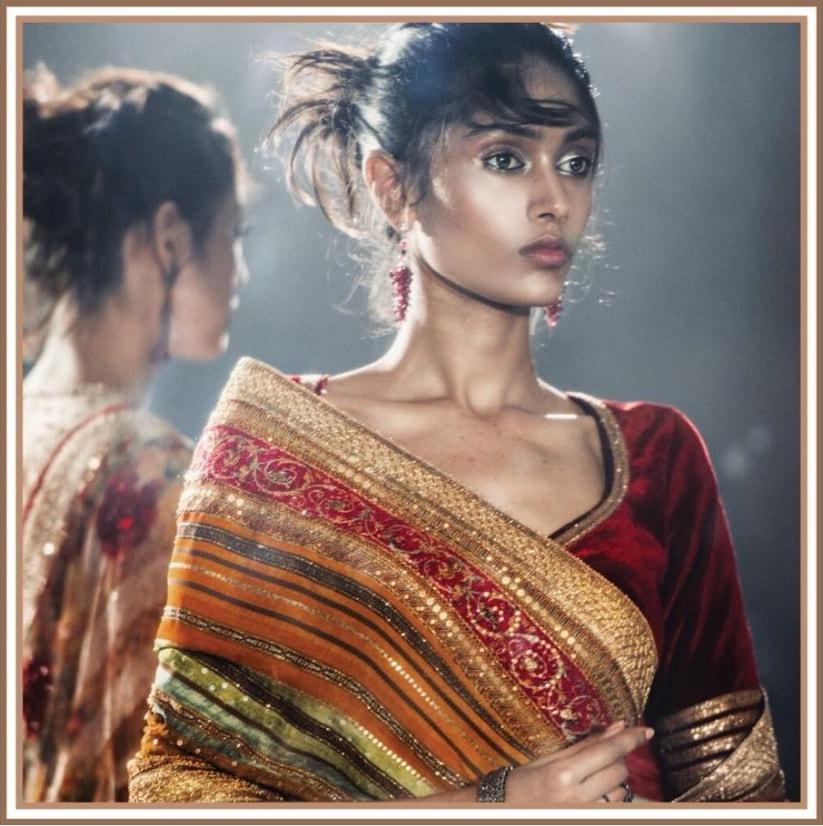 To add charm and grace to your look this wedding season, go for a shimmery multi-coloured patchwork dupatta. And if not patchwork, you may take a note with a multi-colour dupatta, like the Tarun Tahiliani drape above, which would go with 100 different outfits. Wear it on any dress for a pre-wedding occasion like Mehndi. A multicolour dupatta design idea will make even a monochrome colour look effortlessly amazing, especially at the vibrant Indian weddings.
5. Saree Pallu Dupatta
When compiling dupatta design ideas we could not take our eyes off from dupattas made of saree pallus. To grab everyone's attention, pick a silk saree pallu dupatta in contrasting colours and wear it with an Anarkali or a long palazzo suit. Not only this dupatta design idea inspiring and trendy but would look gorgeous on you.
6. Zari Work Dupatta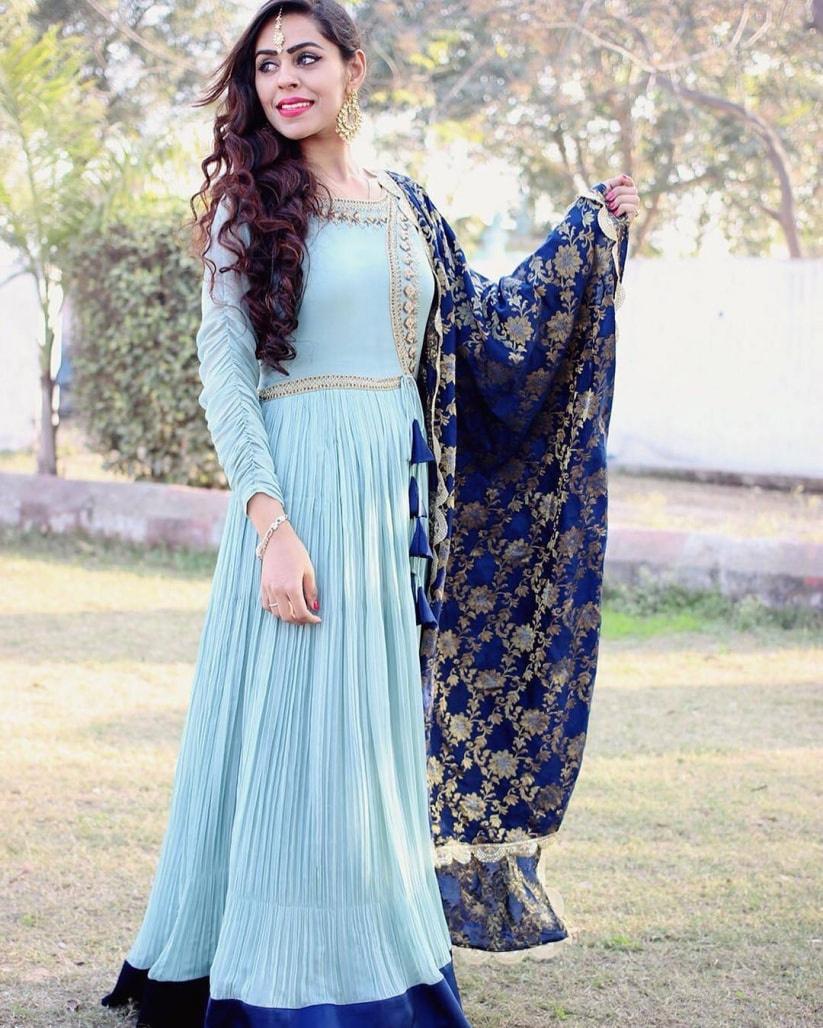 Step into any pre-wedding occasion sporting a zari work dupatta in silk and be sure to illuminate the room with your presence. Even a simplest of kurta and Anarkali can be elevated with this kind of a dupatta. Complete the look with long danglers to garner those complimentary stares.
7. Sheer Dupatta

We know we are talking about dupatta design ideas where the dupatta takes the centre stage. But those who want to carry a light dupatta and want their suits, anarkalis, or lehengas to be the centre of attention can opt for a sheer dupatta with some work done on it like embroidery or lace at the border.
8. Dupattas With Tassels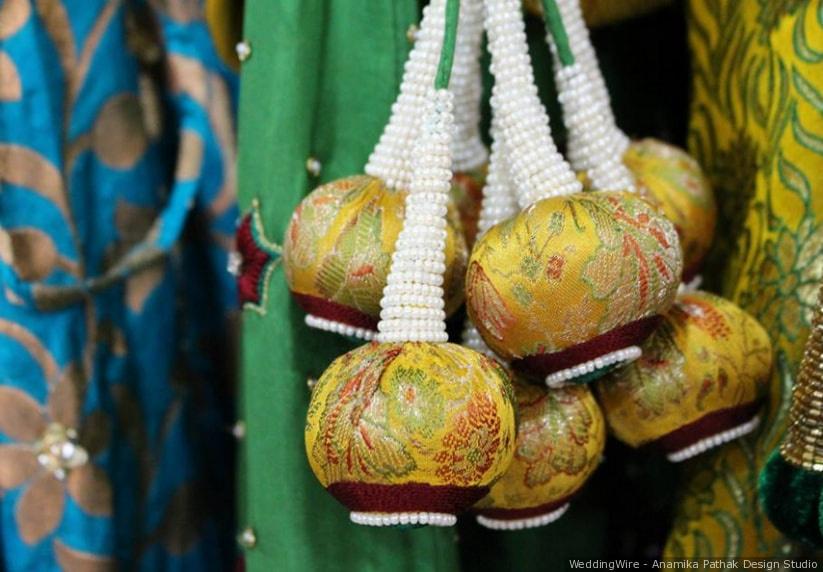 Silk or a Tissue dupatta with tassels will make your wedding look all the more adorable. You can wear it ethnic skirts or kurtas for occasions like Sangeet or Mehndi. If you want to keep your look subtle opt for tassels in the same hue. Alternatively, go for contrasting colours for a loud look.
9. Hand Painted Dupattas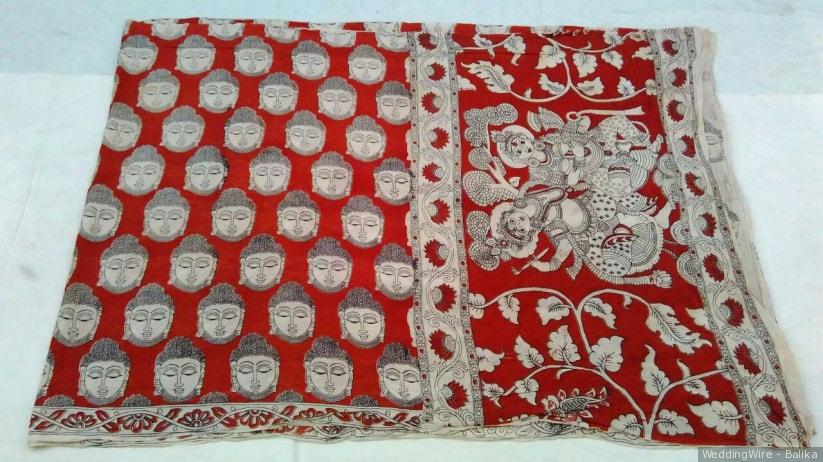 A dupatta decorated with colourful bold motifs will add to the elegance of any outfit. Those who want to lend a contemporary touch to their traditional outfits, hand painted dupattas are the way to go. You can wear these pieces to occasions like Sangeet cum Cocktail ceremony or Wedding Reception.
10. Mirror Work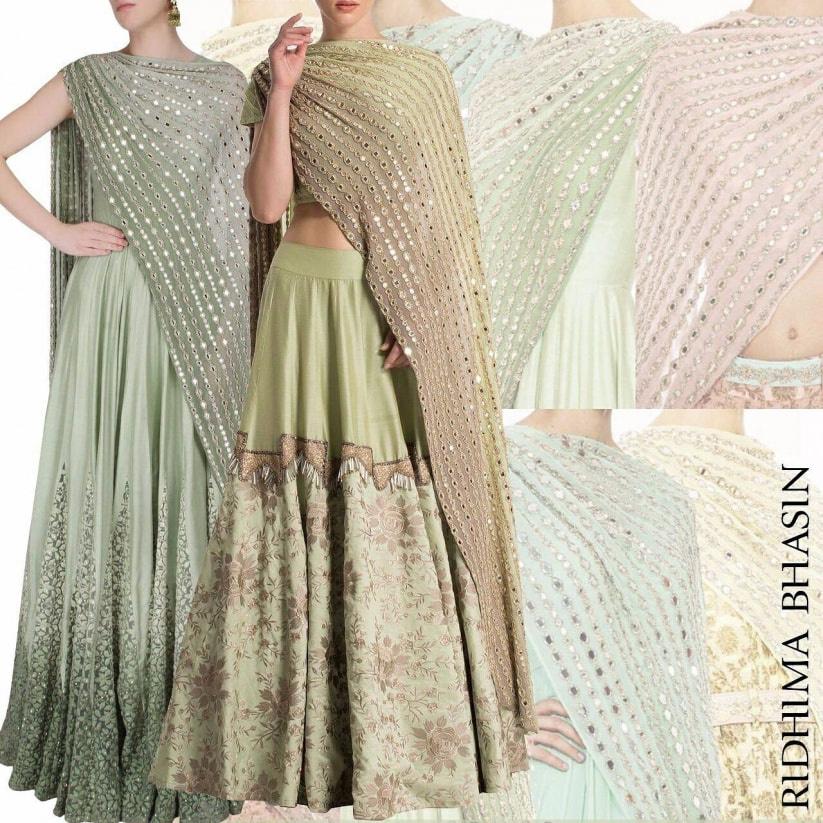 (Image courtesy: Ridhima Bhasin)
When it comes to revamping an outfit with a dupatta, you can never go wrong with a piece with mirror work. And the best part is depending on the fabric you choose, you can wear it for any wedding ceremony including the big day itself.
Benefits of Revamping an Outfit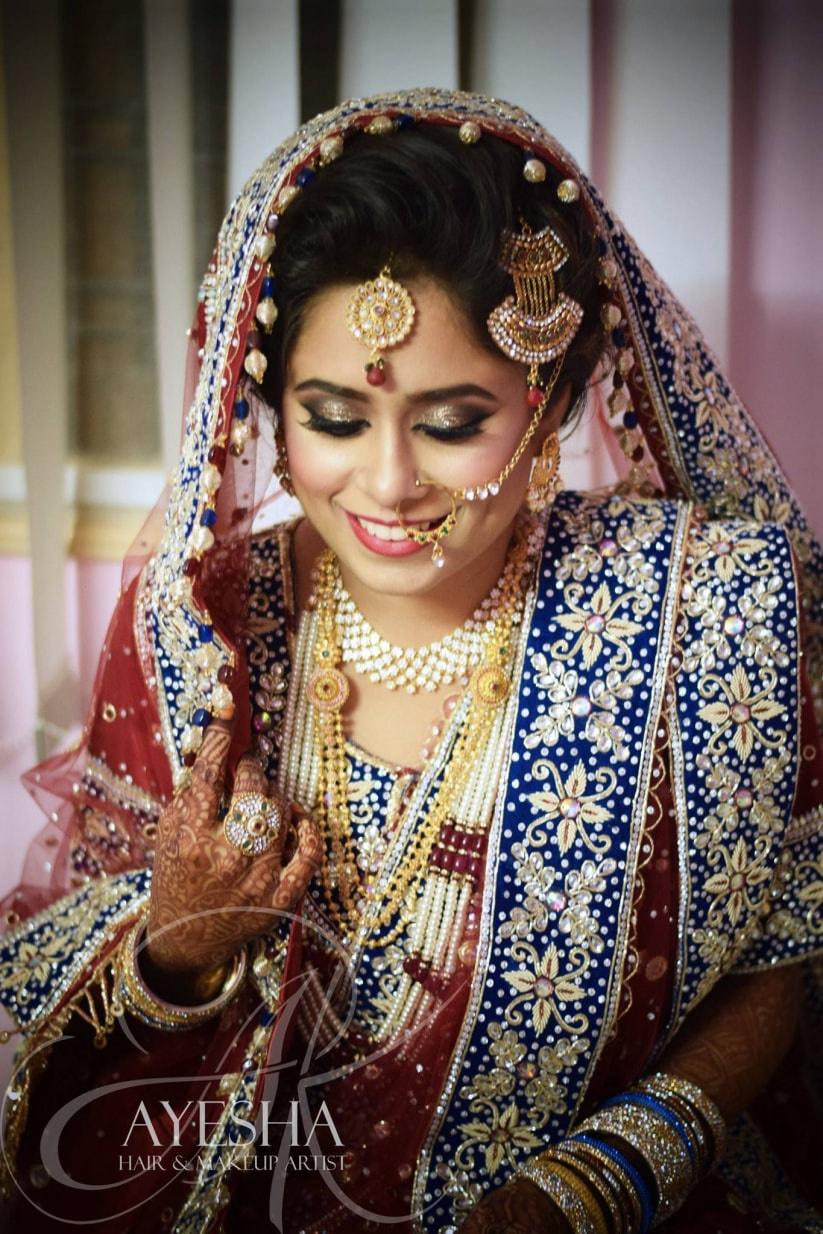 Whether you are the bride, bridesmaid, or a guest at the wedding, the benefits of revamping an outfit for the wedding season are many. We point the major ones to you.
1. It saves money:
As obvious as it may sound, revamping an outfit helps to save a lot of money. It's not just about the dress; you also save a lot of cash on things like matching jewellery and footwear as you already have them.
2. It's eco-friendly:
Believe us or not, updating your old outfit with a dupatta is also great for the environment. A lot of resources like water, electricity and fuel are used to create a new dress. So why not reduce your carbon footprint by finding new uses for old clothes?
3. It saves space:
You would agree that those bulky cancan lehengas, heavy Anarkali dresses take up a lot of space in your wardrobe. Having two items in one piece is a real space saver. Especially if you live in an apartment where space is at a premium for you.
These are some of the dupatta design ideas we love. Wearing them even on the simplest of suits will make your dresses stand out.
What do you think about these dupatta designs? Have you ever tried revamping a Bridal Lehenga with a dupatta? Let us know through comments.