12 Rajasthani Nath Designs for That Are Perfect for Your Wedding Day!
With such a huge variety in craftsmanship, there are a ton of gorgeous Rajasthani Nath designs to choose from for your wedding!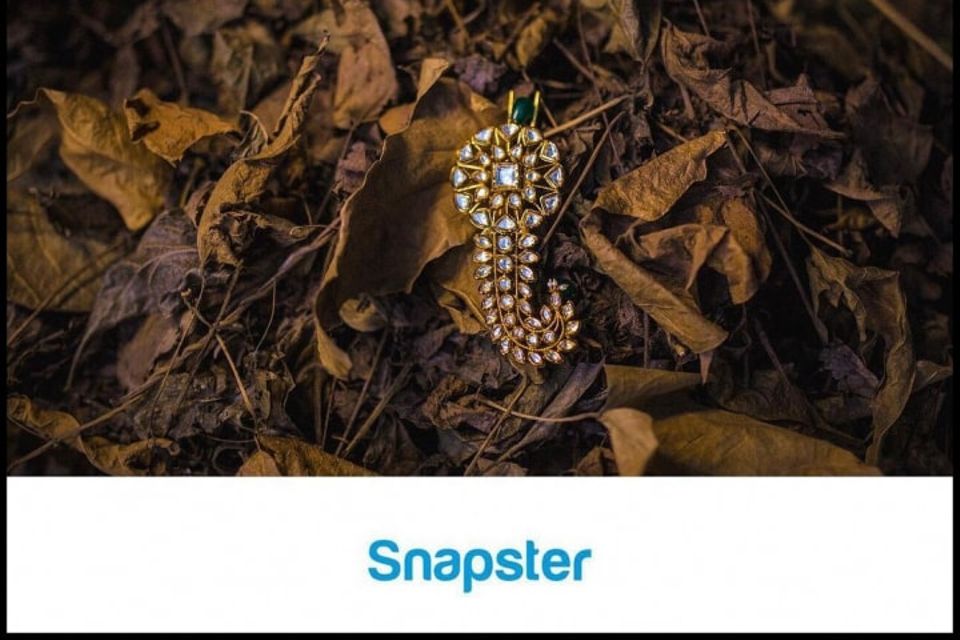 Your wedding is one of the most momentous days of your life. Everything beyond this day will be different – where you live, how you live, your expectations, responsibilities, and even the way your family relates to you. You're going to find yourself embarking on a completely new journey with your partner, and that's why your wedding day will live on in your memory forever. Knowing this, most brides strive to look their best on their wedding. With different designer outfits and intricate jewellery, brides ensure that their style and overall aesthetic look unforgettable. A great way to up your everyday look is by adding jewellery that you don't normally wear. With that in mind, let us show you a couple of fantastic Rajasthani Nath designs that you should consider for this day! With such a huge variety in shapes, size, colour and designs there are a ton of gorgeous Rajasthani Nath designs to choose from for your wedding!
1. Ghungroo Nath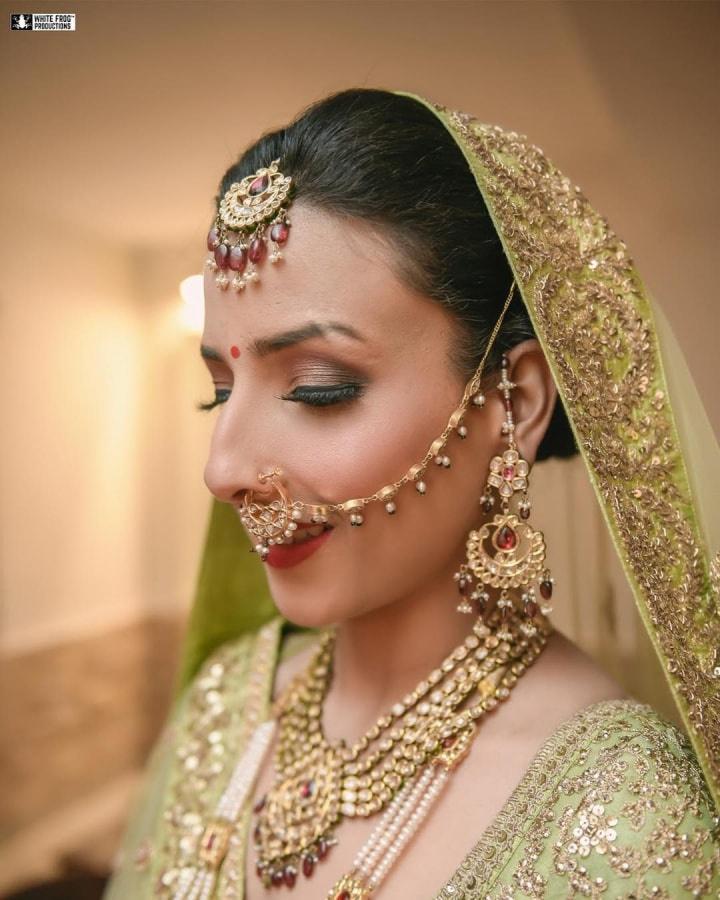 Love the sound of little tinkling bells? Choosing a Rajasthani Nath Design that incorporates tiny Ghungroos can be a great way to add a chime to every step. Pair it with Jhumkas to complete the look!
2. Floral Nath
This Nath has a simple, thin hoop punctuated with a single metal piece in the shape of a flower. This is a great way to add some of your personality traits to a traditional piece of jewellery. Use any shape or design you like to jazz it up!
3. Small Hoop Nath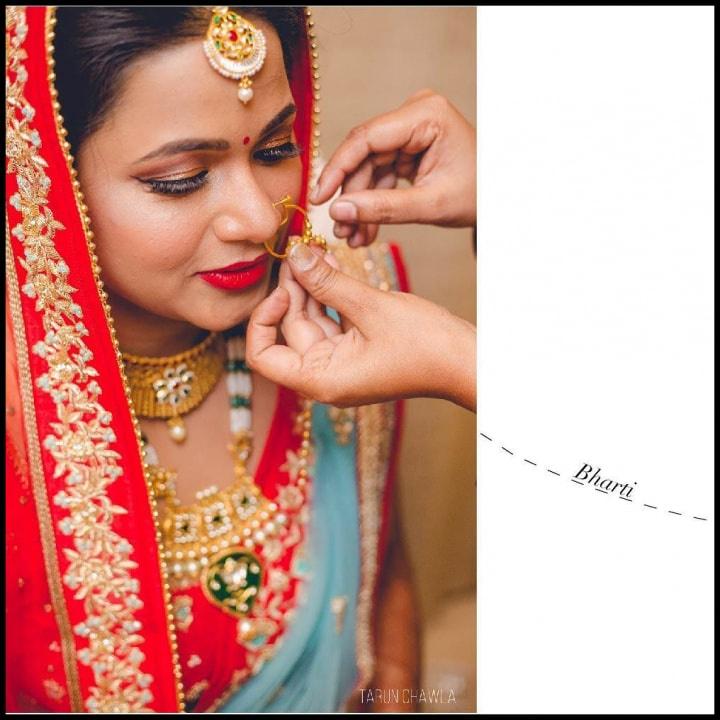 If you find the gold chain that extends from most nose pieces to the ears a bit OTT, then you can always opt for a design that doesn't include one. This small hoop perfectly adds to the bridal look, without taking all the attention.
4. Statement Nath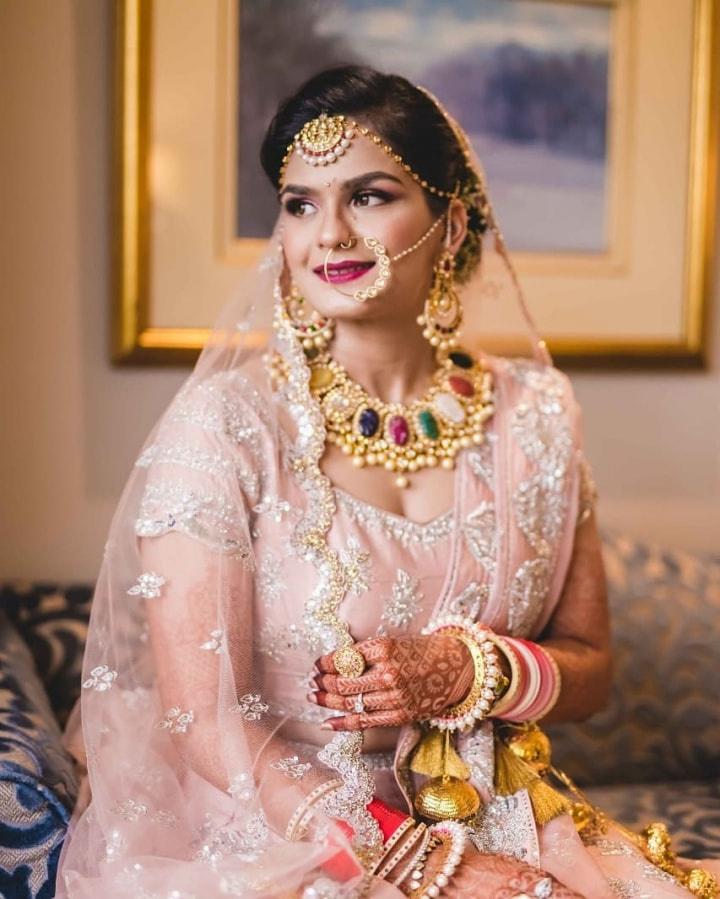 A heavily studded nose piece can act like your statement jewellery for the day. We love how this bride has perfectly paired her Nath with the Maang Tikka to create a cohesive look!
5. Droplet Stud Nath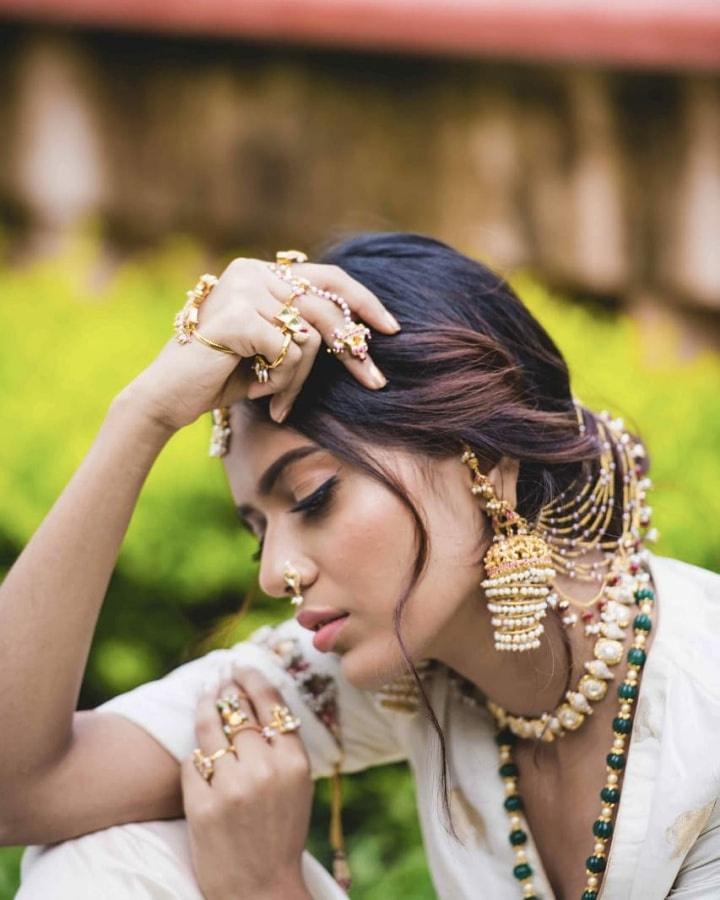 A small droplet shaped stud Nath can look absolutely exquisite, especially when it's got intricate patterns on its surface. While the bride here has chosen a gold one, you can choose virtually any style like oxidised silver, Kundan, Meenakari, and so on.
6. Oversized hoop
Who said that oversized hoops are only for the ears? If you love that ghetto look, then you can always fuse it with Indian culture and wear Rajasthani nath designs with oversized hoops! Ensure that the hoop itself is thin though so that it does not overpower your face.
7. Thick Naths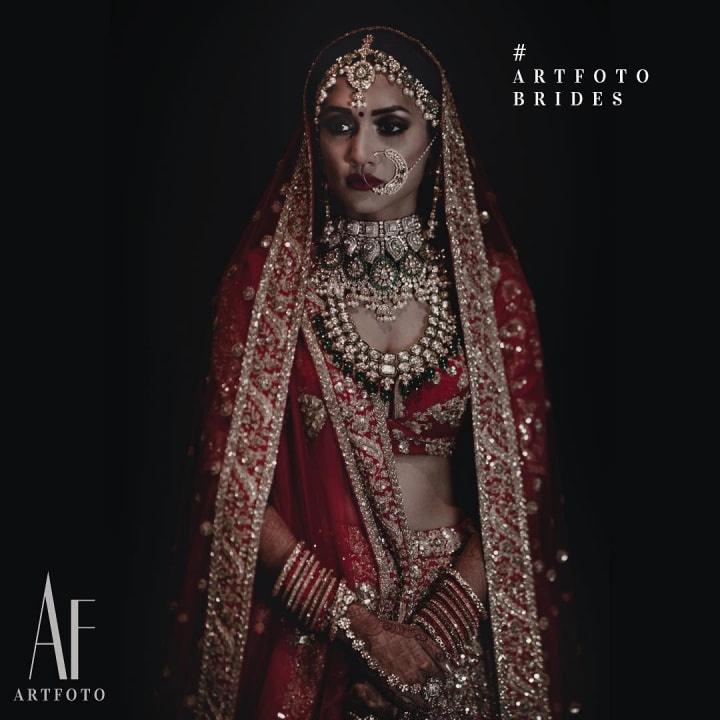 The Nath in this picture is absolutely stunning with its crescent moon-shaped body and flat surface. The thin chain with a beaded look adds to this aesthetic and makes the whole piece look great.
8. Diamond Naths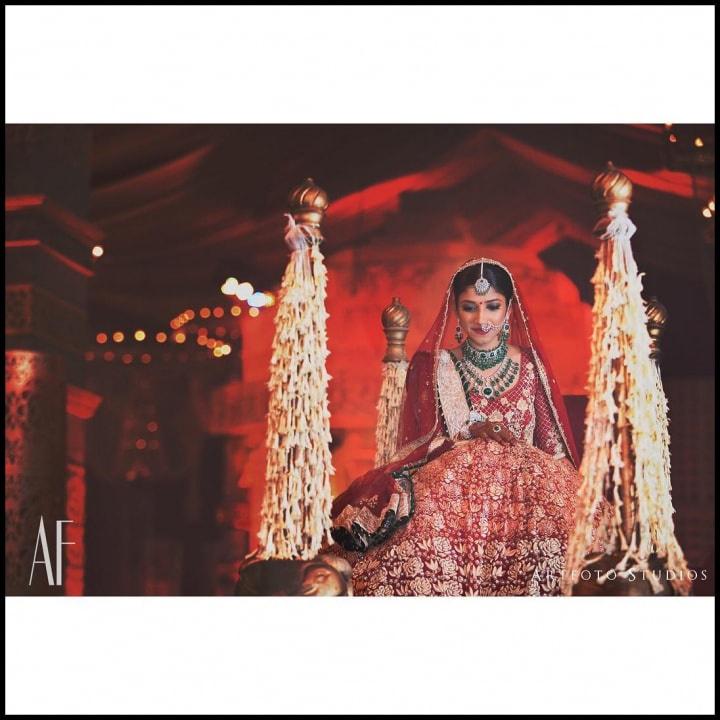 Naths don't always have to be made of metals that are traditionally used in Indian jewellery. If you want to wear this piece with a twist, check out diamond studded Naths! Ensure you pair it with a few other diamond pieces just so it ties in with the rest of your look.
9. Kundan Nath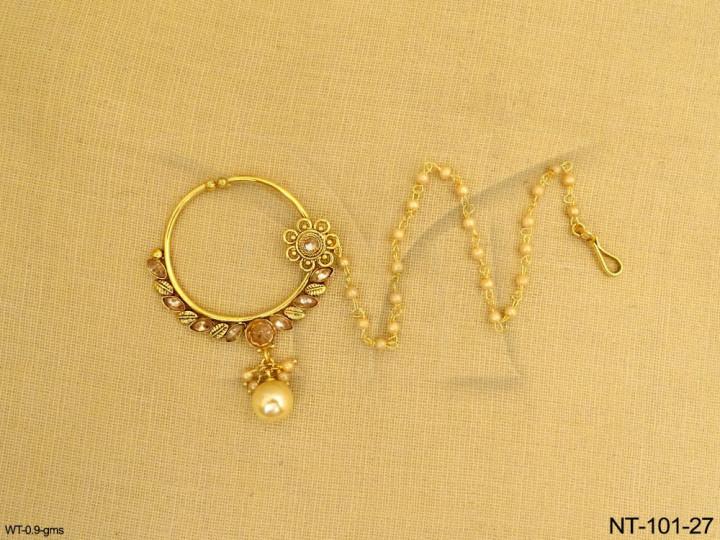 Kundan is one of the most stunning styles of Indian jewellery and is a popular choice amongst brides. If you are planning to wear a few Kundan pieces, go for a Nath that also has un-cut diamonds swinging from it!
10. Heavy, Braided Nath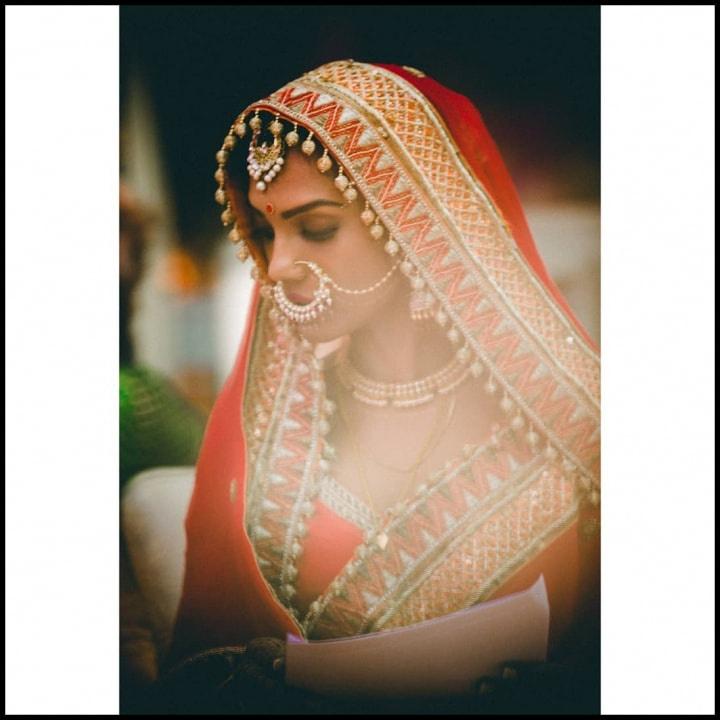 If you want an extremely opulent look, you should check out Rajasthani nath designs that are heavy and chunky. Both, the hoop and the chain need to be thicker than usual for this look. The bride here is wearing a Nath that almost has a woven look that's usually associated with Payals.
11. Intricate gold nath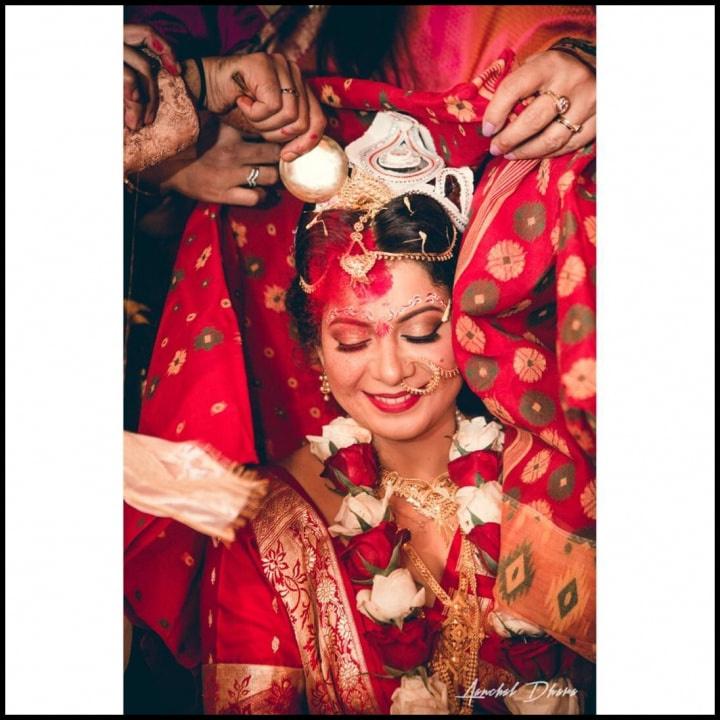 An intricate gold nose piece is ideal if you're planning to wear predominantly gold, South Indian-style jewellery. With this style, you can go for small and big hoops, as long as they suit your face!
12. Colourful Naths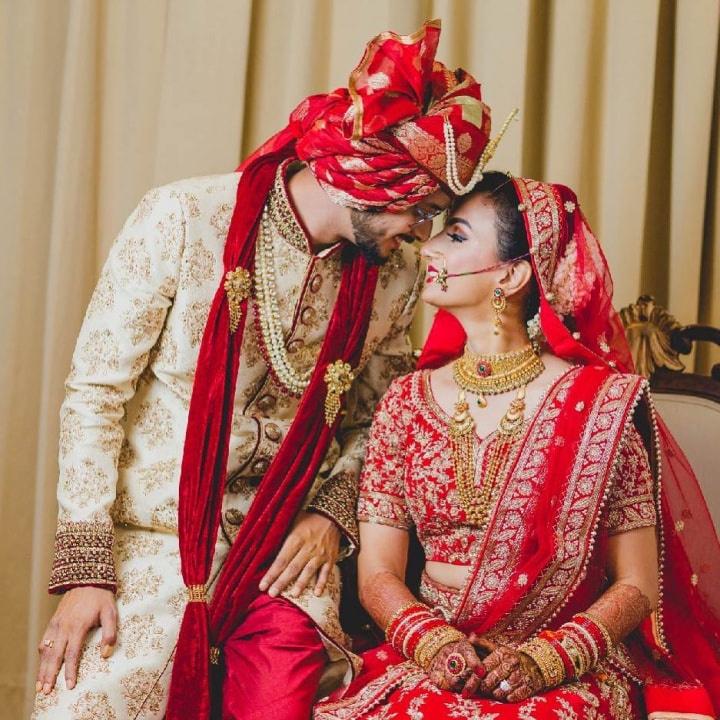 Add a splash of colour to your look with nose pieces that incorporate a lot of different hues. This is ideal for creative brides who always want to express themselves!
With so many colourful and vibrant Rajasthani Nath Designs to choose from, you've probably got your work cut out running from one jeweller to the next! With such a huge variety in shapes, size, colour and designs a bride-to-be might get overwhlemed. Butr, take your time and find a bespoke piece of Nath that makes hou look like a breathtaking beauty.
Get in touch with professional makeup artists who can help you make sure that your Nath does not overpower your face! And, tell us what you think of this piece and if it helped you find a Nath that suits your style aesthetics through comments!