8 Timeless Diamond Jewellery Designs for This Wedding Season
This wedding season, we want to ensure that you look your very best. Here's a list of diamond jewellery designs that are unique and that will showcase your personal style.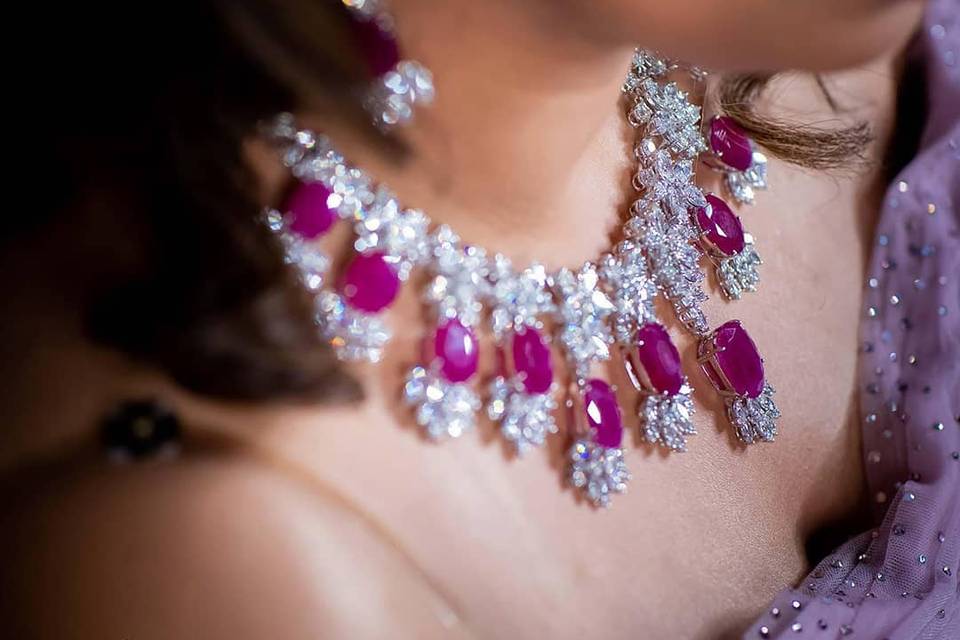 Weddings can be stressful. Knowing that you have to look your best on the day while managing this whole long to-do list before that, is difficult. While the rest of your to-do list is yours to handle, here's a little help to make the process of jewellery shopping a wee bit easier. We're here to take that load off your shoulders, simply by offering you the very best diamond jewellery designs on a platter!
Diamonds are rare and beautiful, they are universal symbols of love, fidelity and faithfulness to oneself as well as others. While diamond jewellery definitely makes the cut for sophisticated, elegant accessories to go with your wedding outfit, finding diamond jewellery designs that go with your finesse and mojo is difficult! A lot of people tend to underestimate the power of good accessories, and we're here to make sure you don't do the same!
The last thing you should want is to look basic on your wedding day. But don't worry, here's a list of 8 diamond jewellery designs for you, the bride, to look like the epitome of grace and beauty.
The Classic Set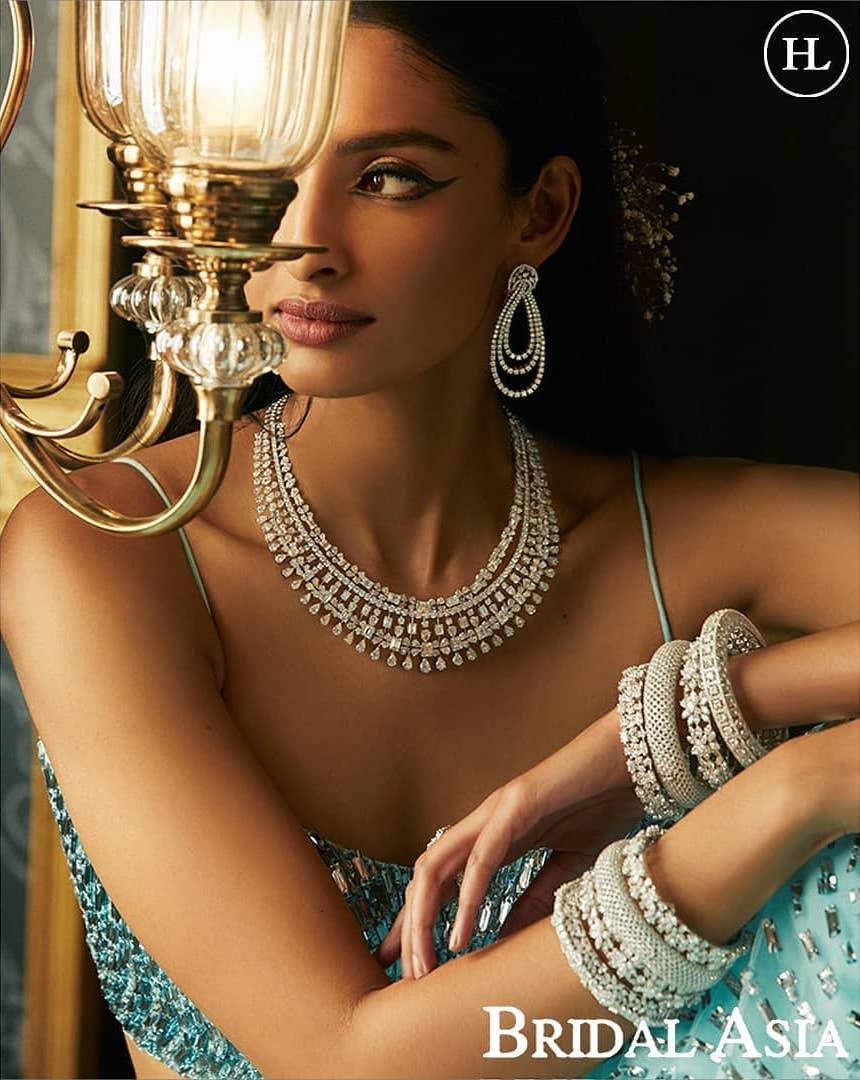 This one seems to be a simple piece but is actually an incredibly detailed set. From the earrings, necklace, to the set of bangles, the moment you set your eyes on it, you know it's a classic. If you're someone who likes to keep it clean yet stylish, look no further because the entire set is pleasing to the eye. Diamond jewellery designs like this one, not only make the wearer look beautiful but also effortlessly beautiful, but they also go with any colour, so no restrictions while picking your outfit!
Statement Bangle and Ring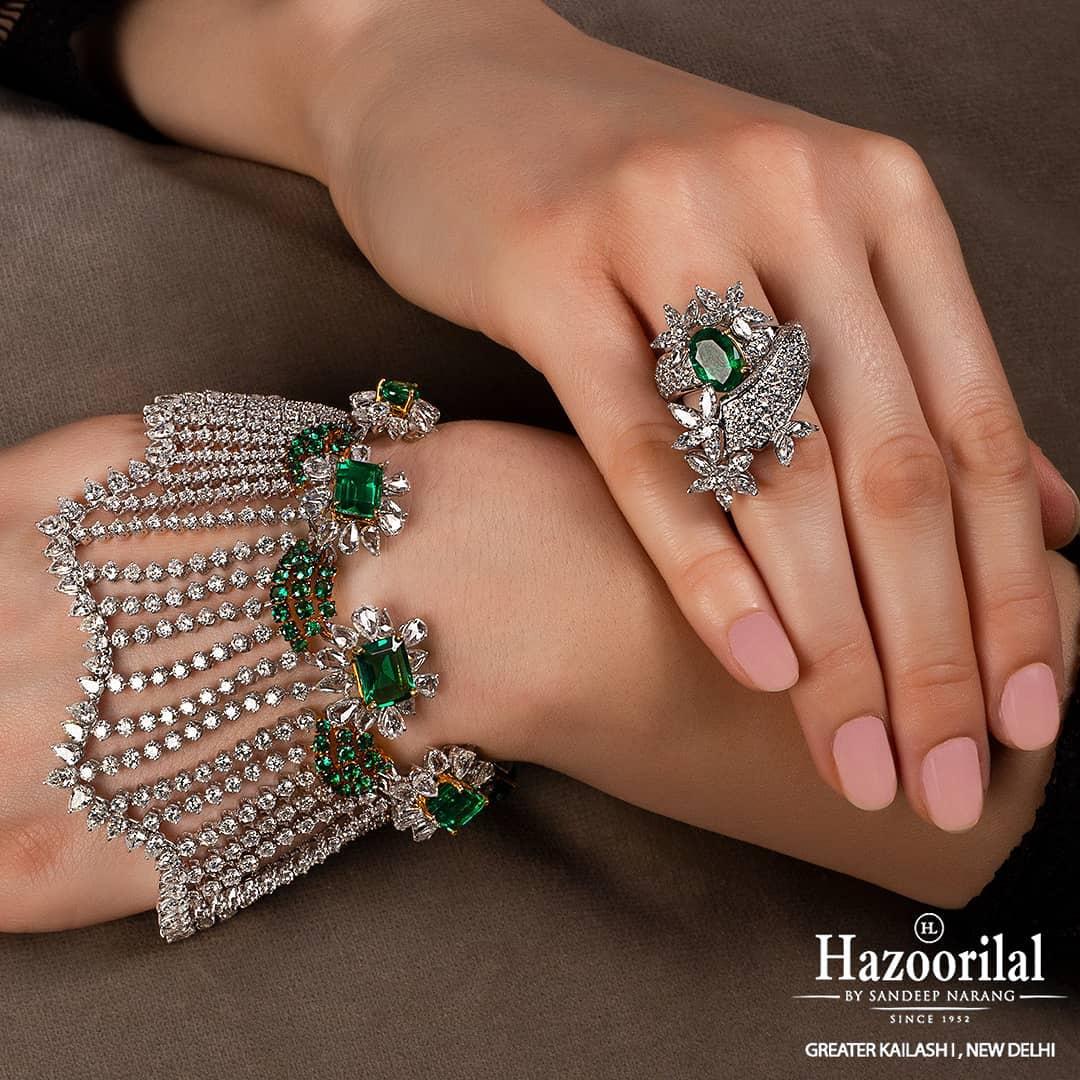 Both these pieces are variations of the traditional bangle and ring. And isn't that what modern diamond jewellery designs are about? You take something traditional and add your own twist to it! The craftsmanship on both these pieces is exquisite. The combination of emeralds along with diamonds works well. Diamond jewellery designs like these add more oomph to your outfit. The best part about this one is that it'll go with western outfits like a gown as well as your traditional outfit, depending on the colour.
Bangle Variation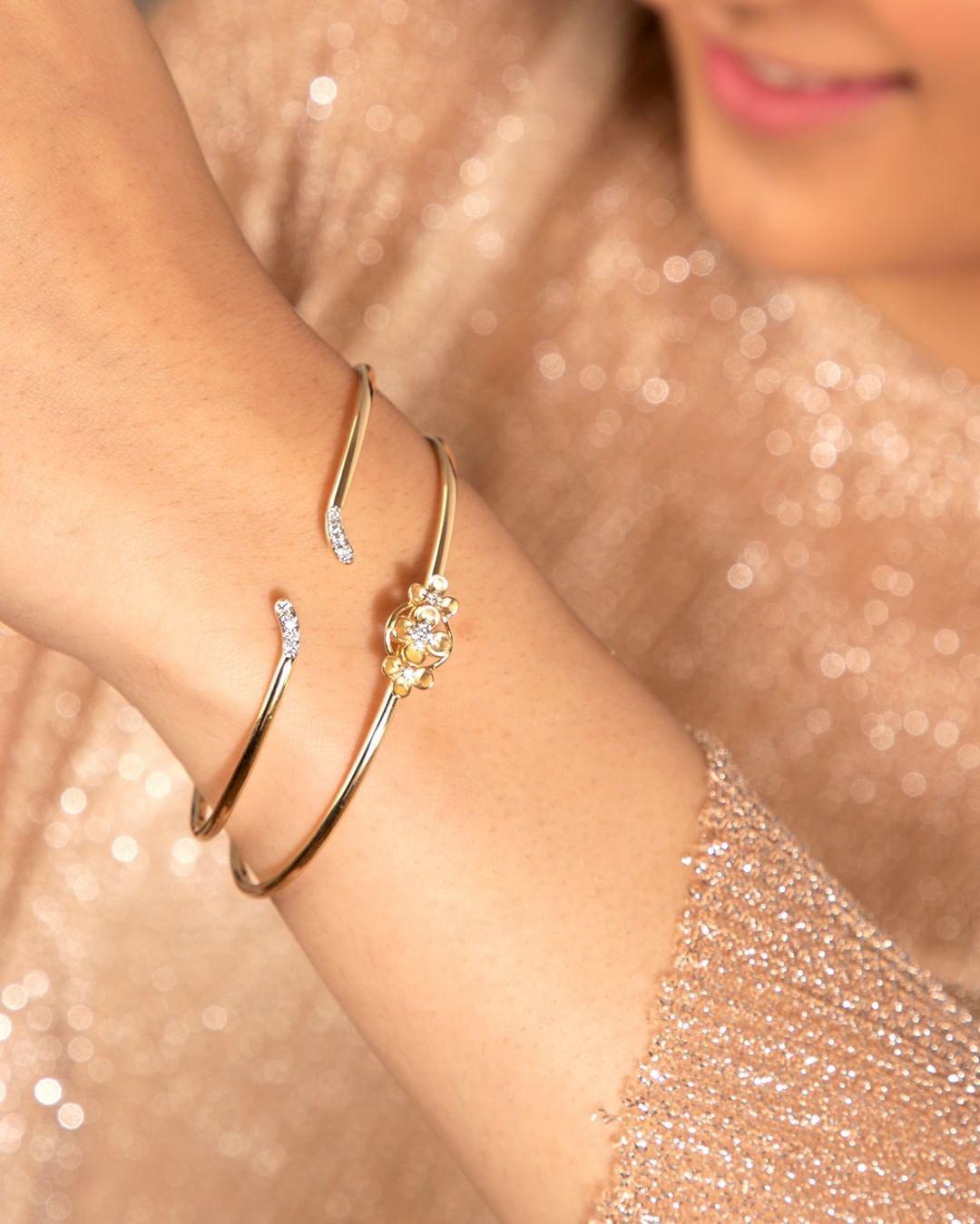 This one is probably the most simple piece of jewellery you'll see in almost all bridal collections because as a bride, you are expected to dress over the top and go overboard with a blingy outfit and chunky accessories. This one is completely the opposite! It's simple and keeps the focus on you rather than your outfit or jewellery, while still enhancing your looks. The best diamond jewellery designs are the ones which look effortless and this one is something you can use even after the wedding.
Haathphool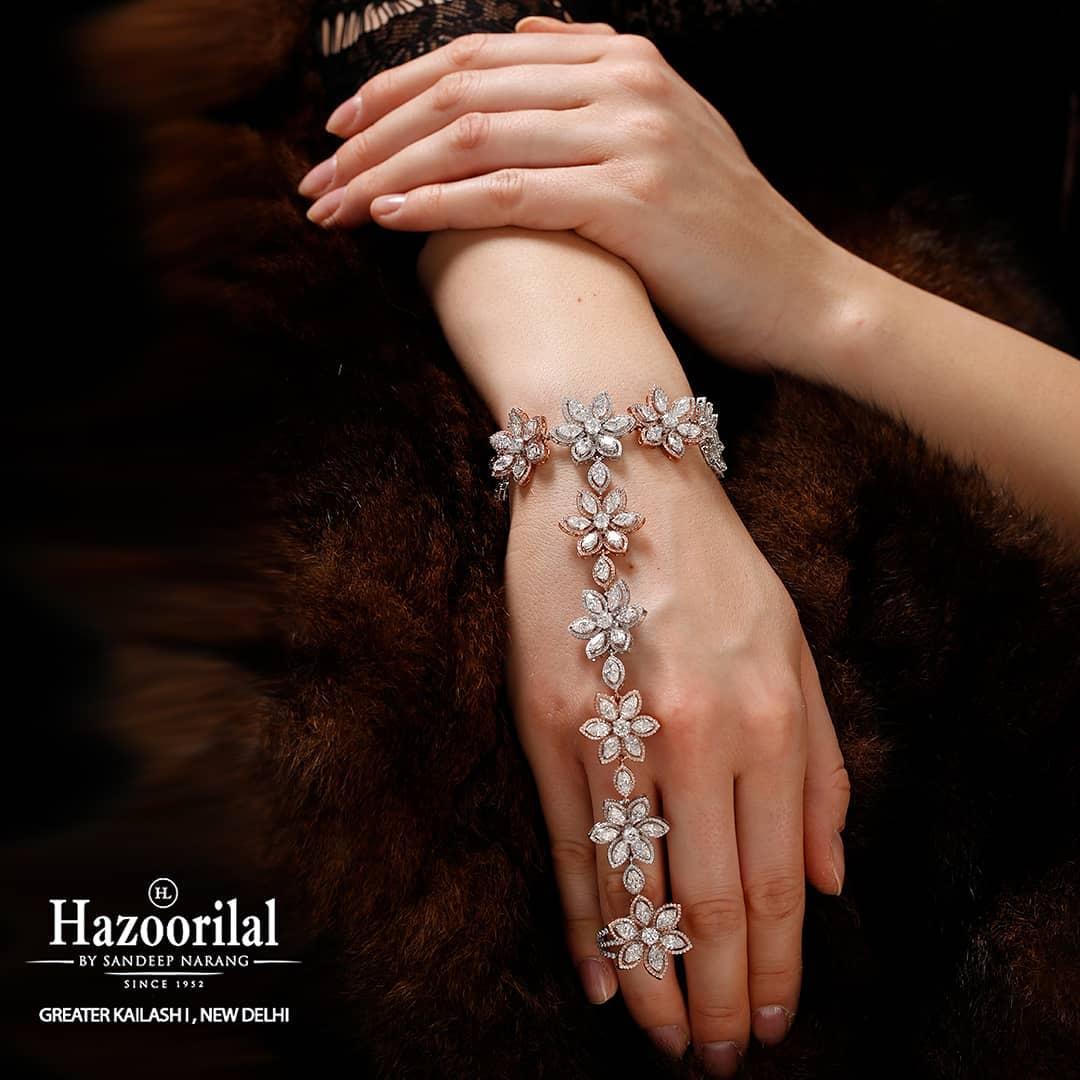 Now this one is for all the adventurous and bold women out there. Picking diamond jewellery designs for your wedding is a goliath task and that's without adding to the fact that you're looking for the perfect piece that aptly showcases your personal style. This one is a variation of the Hathphool and is definitely meant for you if you can rock it with elegance and confidence. A very feminine piece with incredible detailing, this is meant to make you look incredibly graceful and polished. Intricate detailing that's not even visible to the eye directly, should be enough to tell you about the effort put into this one.
Four-finger ring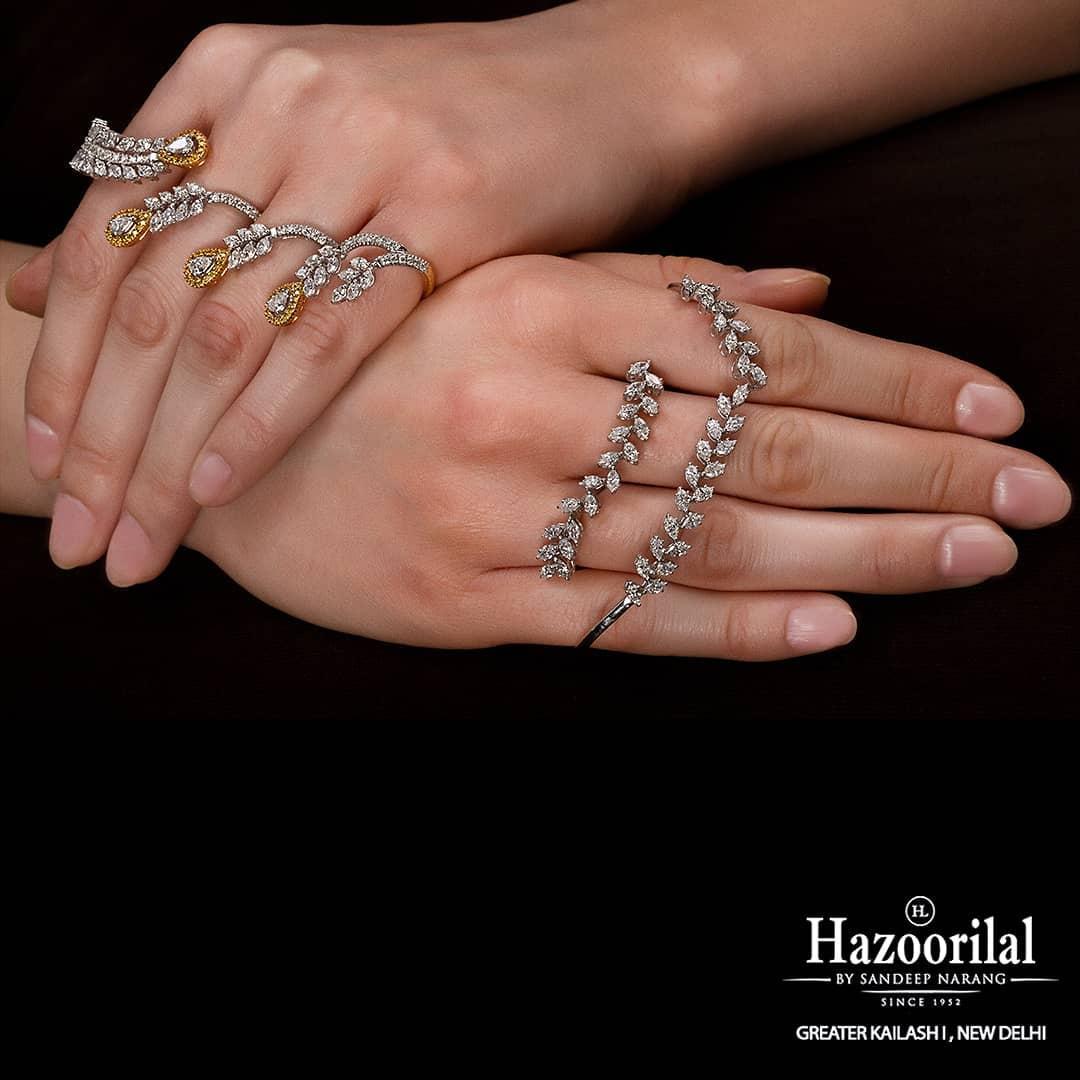 Are you tired of rocking the basic ring or two and dislike being a part of the herd? Is keeping it basic just not your thing? Oh, we get the struggle of having to wear your rings in a variety of combinations to make it look different and funky, just to keep out the monotony! Now you no longer have to worry about it. Keeping in mind the most current and trendy diamond jewellery designs, we have curated the perfect diamond jewellery designs for the modern woman like this four-finger ring to make you look stunning from your head to your toe. And that includes your fingers!
The choker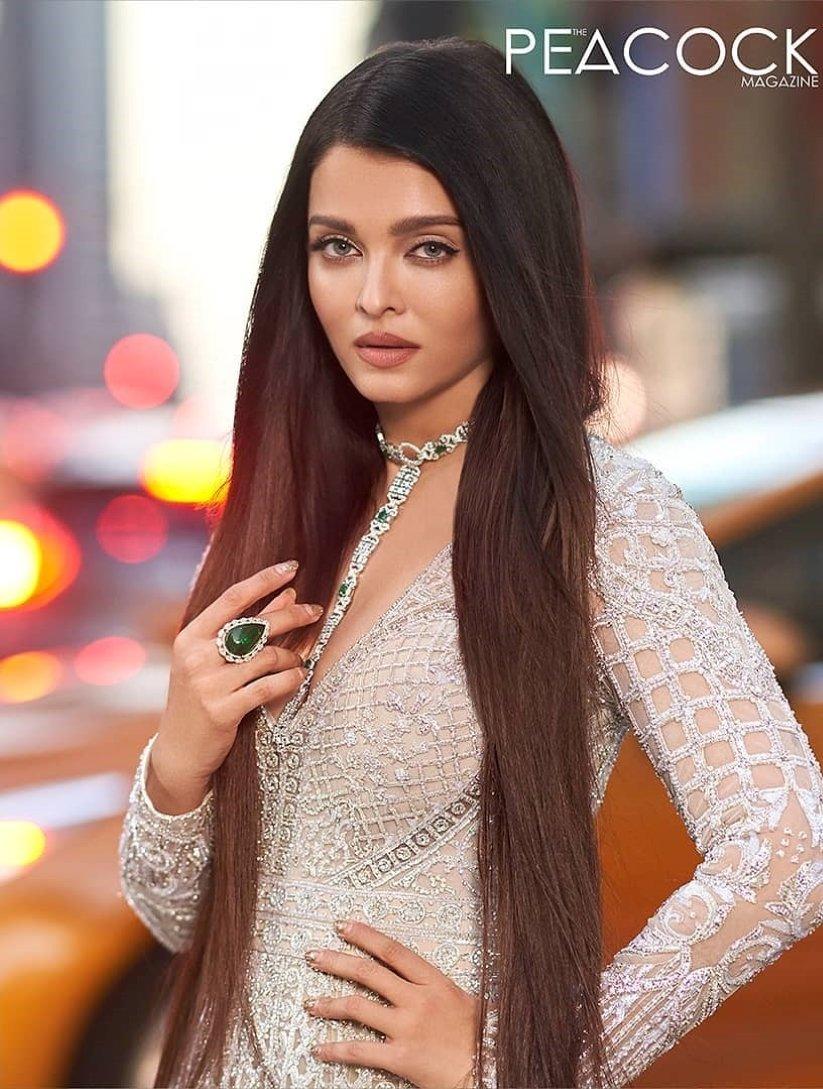 This one here is not for the faint-hearted! But my, oh my, will you make heads turn and jaws drop with this one! This piece has a long pendant too, and the only way you can make this rock is with a deep, plunging neckline. Pair this with a silver or white ensemble and you'll look like the epitome of grace and raw appeal. A charismatic and feminine bride. We can assure you, the groom will definitely be a loss of words!
Statement Earrings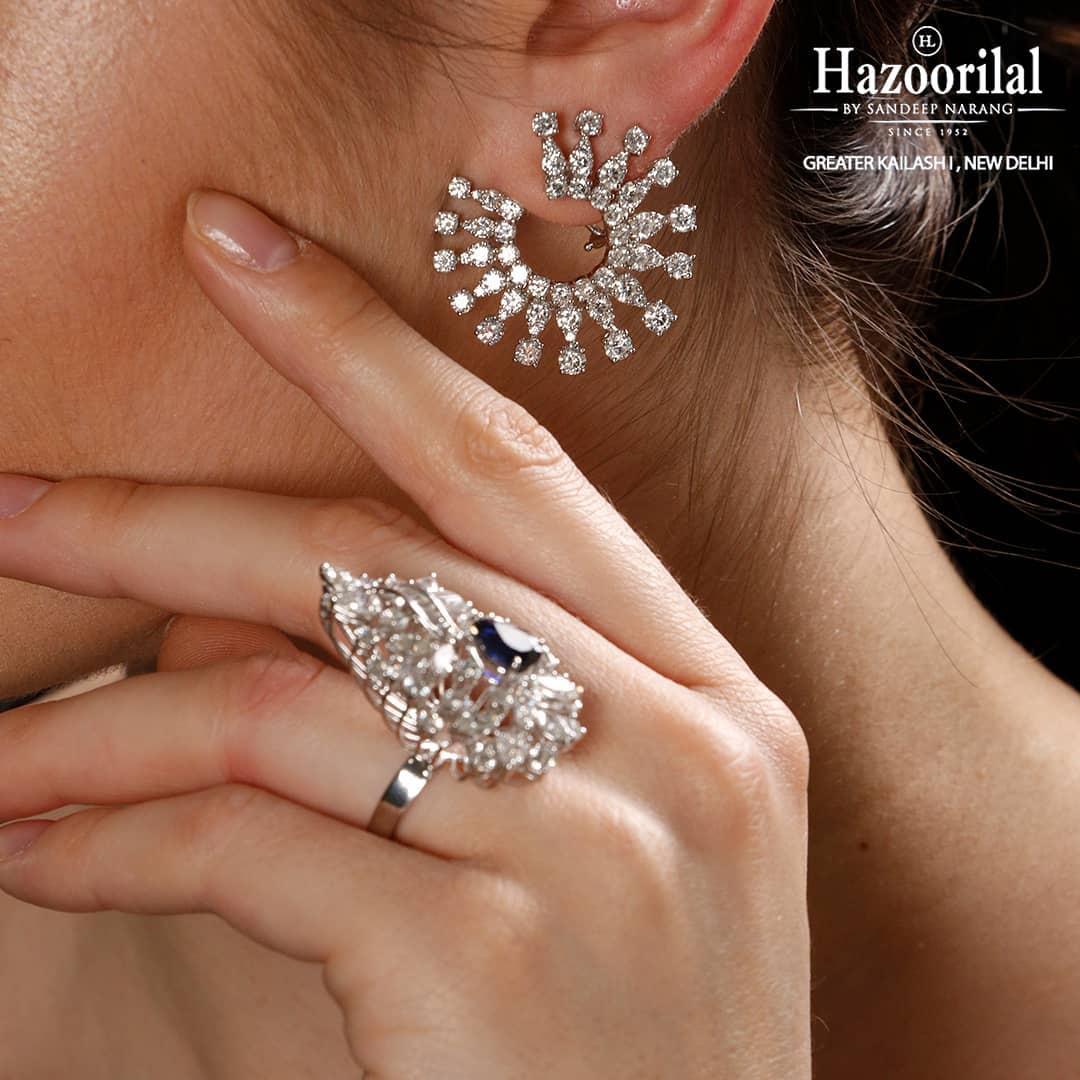 This one here is for those who love their diamonds but don't want to wear chunky heavy jewellery. It has a very refreshing design and stellar finish. It's modern and bold. If those words describe you, then this one is definitely yours!
Your wedding jewellery should be something that you like and that you feel comfortable wearing, made with the best materials. Each of these diamond jewellery designs is specially curated and will undoubtedly leave every single person at the venue floored and enamoured by you. And the secret is that it didn't even take you a lot of effort! Who would have known that shopping for the best diamond jewellery designs could have been so easy?
Go ahead now! Pick your favourite! Or take it up a notch with a little mix and match! There's no way you won't slay the day.
Head down to these bridal jewellery stores near you for a great diamond set!