Experts' Guide on the Latest Emerald Jewellery Trends
Fascinated with emerald jewellery but confused on what design to pick? Experts reveal the most trending Emerald Jewellery designs for your 2020-2021 wedding trousseau.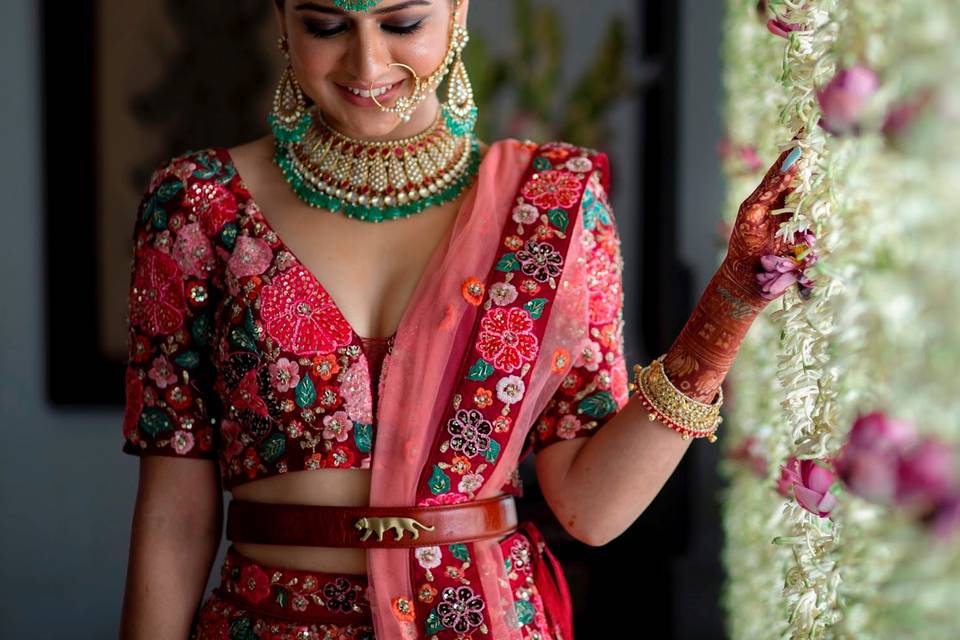 Brides of this generation choose the emerald stone as an asset that adorns a white or yellow gold or is gracefully decorated with a girl's forever best friend, diamonds. The touch of emerald in a bridal jewellery has become a grand gesture for brides with a mysteriously elegant personality. It is perhaps the colour and the composition of the extravagant gem that is said to be the gemstone of goddess Venus, that lures young and sophisticated brides to it's mysterious beauty.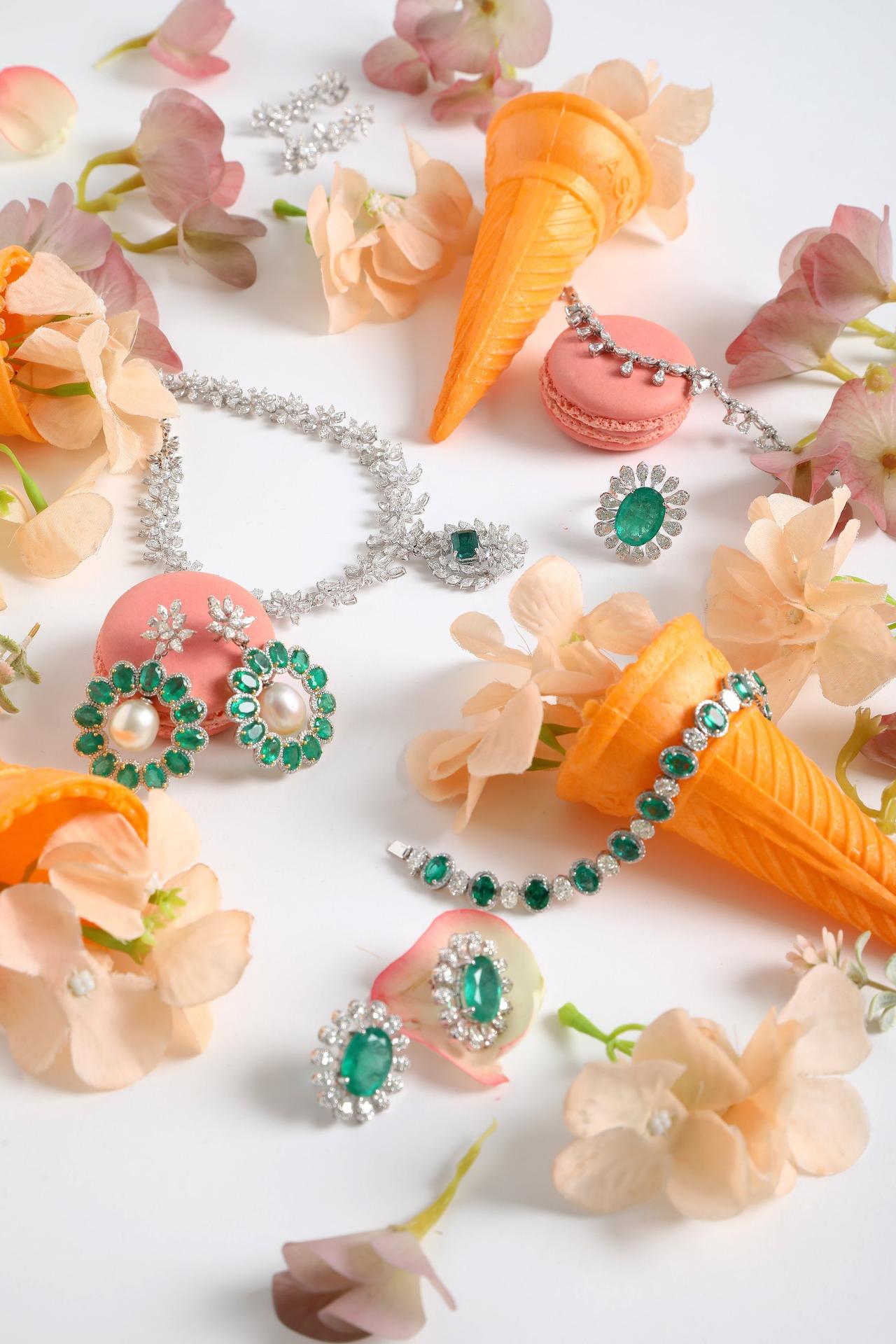 Image Credits - Kasmia Fine Jewellery
With insights from the leading names of the bijoux industry, we have put together the diverse emerald jewellery trends that young brides can splurge on for their 2020-2021 wedding. A touch of tradition or a modern woman's fantasy - regardless of the type of design you choose, emeralds are here to wrap them in fascination.
Alluring Combination of Diamond & Emerald Jewellery Designs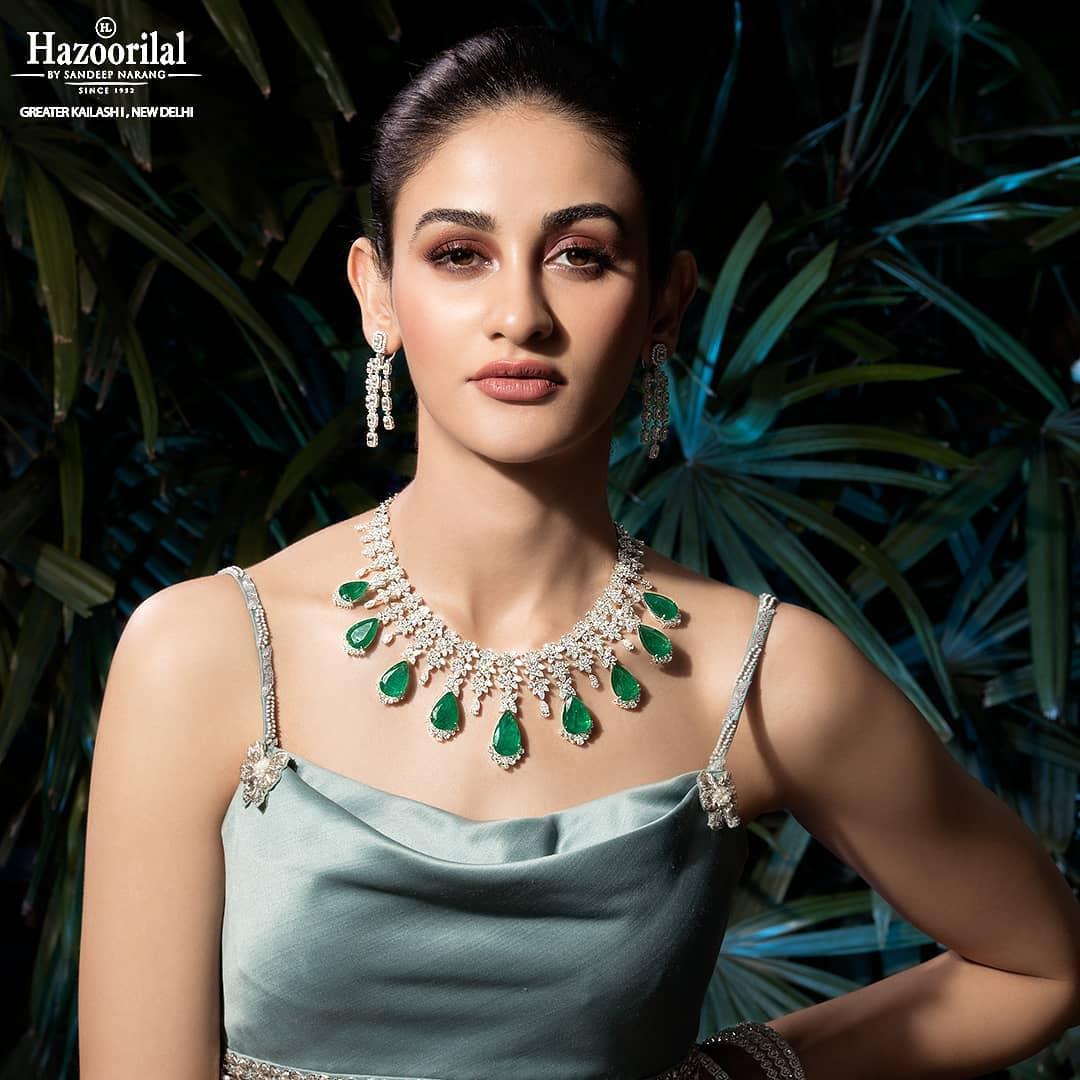 Picture the fascinating emerald gemstone, paired with stunning diamonds romancing in a floral fervour. Choose an elegant and out of the world combination for the brides, a dainty and minimal beauty for the sisters and best friends of the bride and groom, and a traditional diamond necklace kissed with a contemporary touch of emerald for the mother of the bride and groom.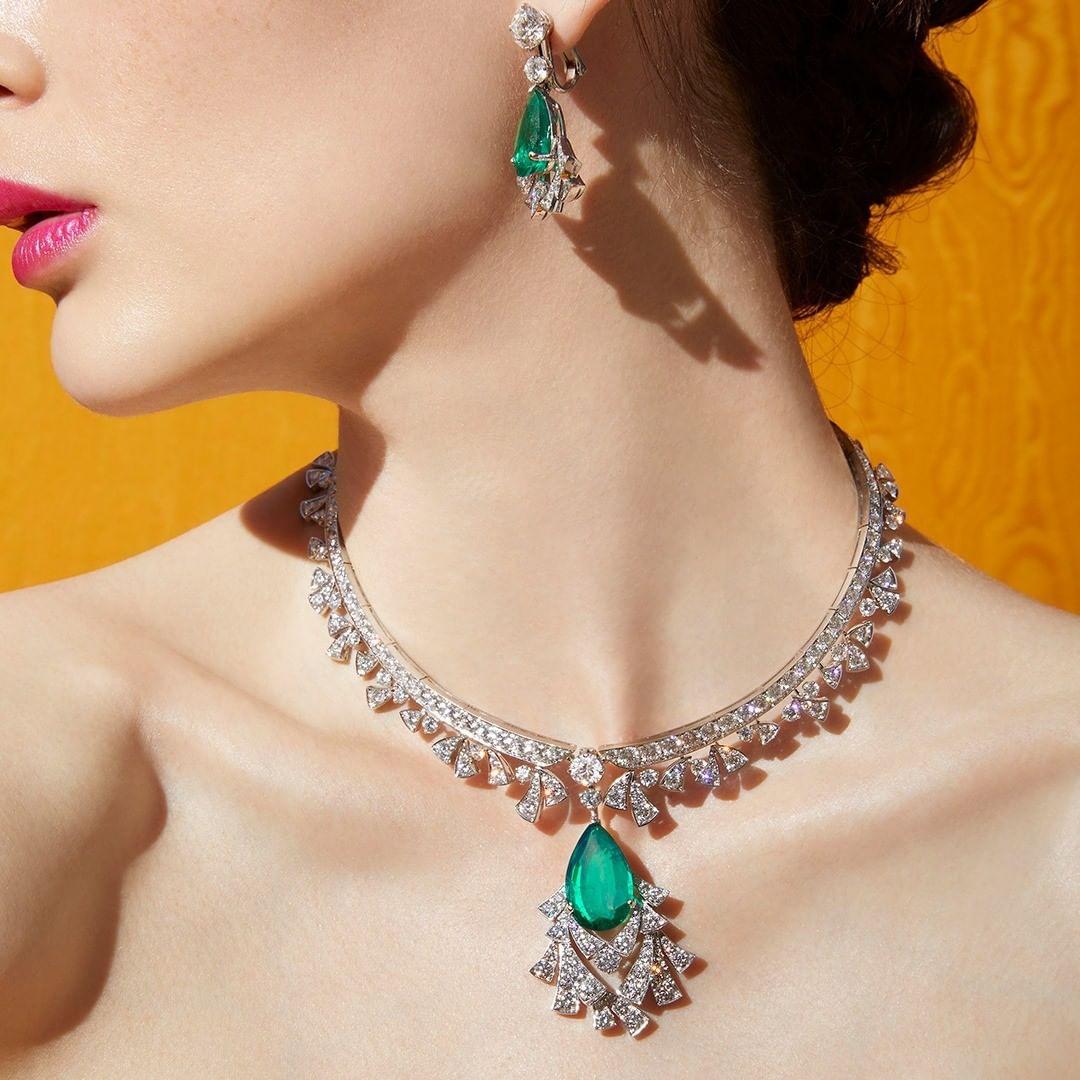 Image Credits- Bvlgari
Timeless, in its truest sense, this opulent beauty from Bvlgari's Barocko High Jewellery collection is quintessentially baroque in its characteristics. The other world charm of diamond, designed in the allure of European architecture can stand out in any glamorous crowd.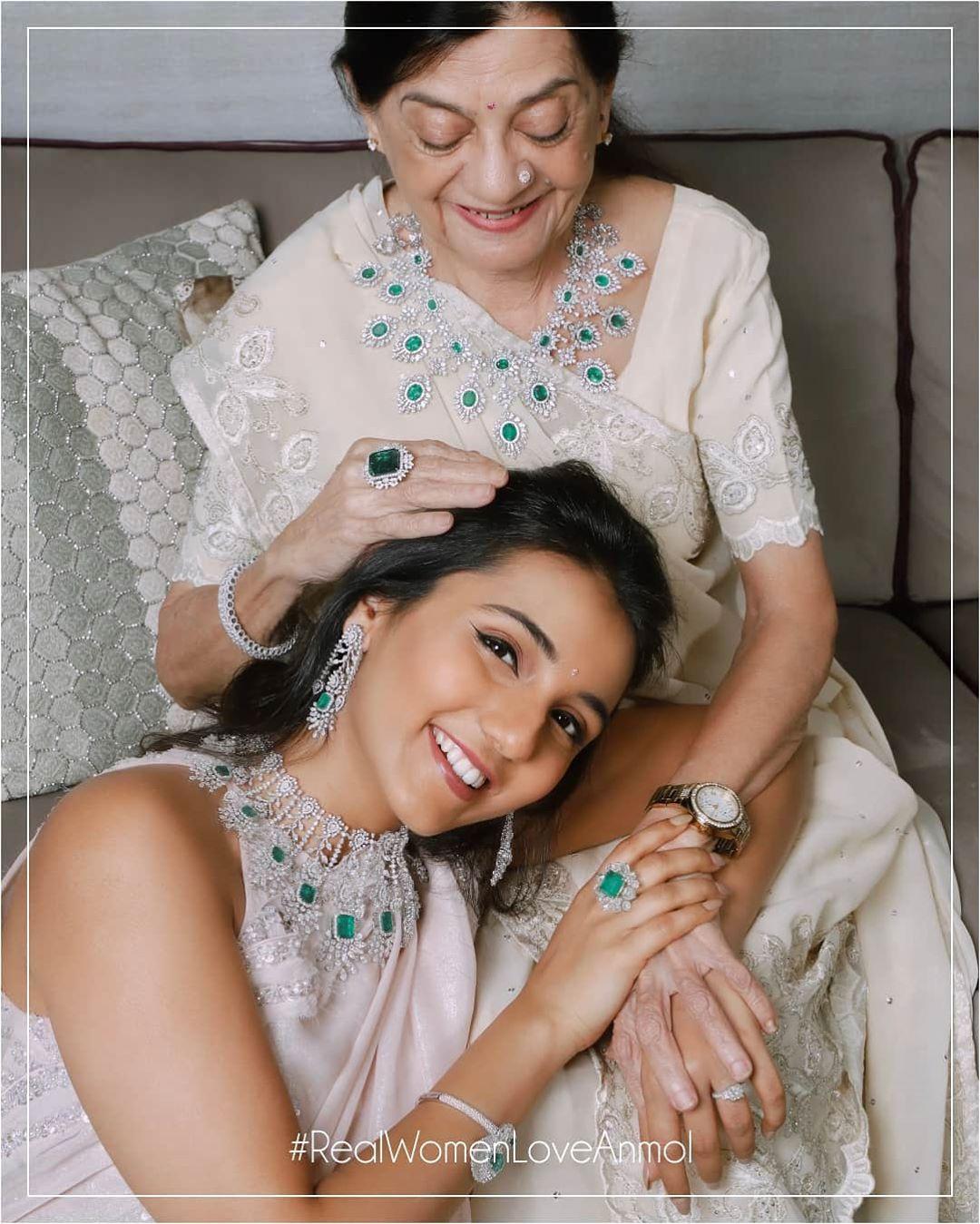 Ishu Datwani, Founder of Anmol Jewellers shares, "Emeralds are one of the best precious colour stones. Emeralds have charm and elegance that cannot be easily replicated. The gemstone is very classy and usually only people with good taste choose emeralds over other jewellery designs. We recommend the unique combination of diamond and emerald designs for the coming season. We would have just come out of the pandemic and I'm sure nobody will want OTT kind of designs. It's best to have emerald and diamond pieces which are elegant and classy because these designs are timeless. We try to design classic emerald pieces with an element of twist so that it becomes interesting and stunning for our millennial brides and bridesmaids, rather than boring."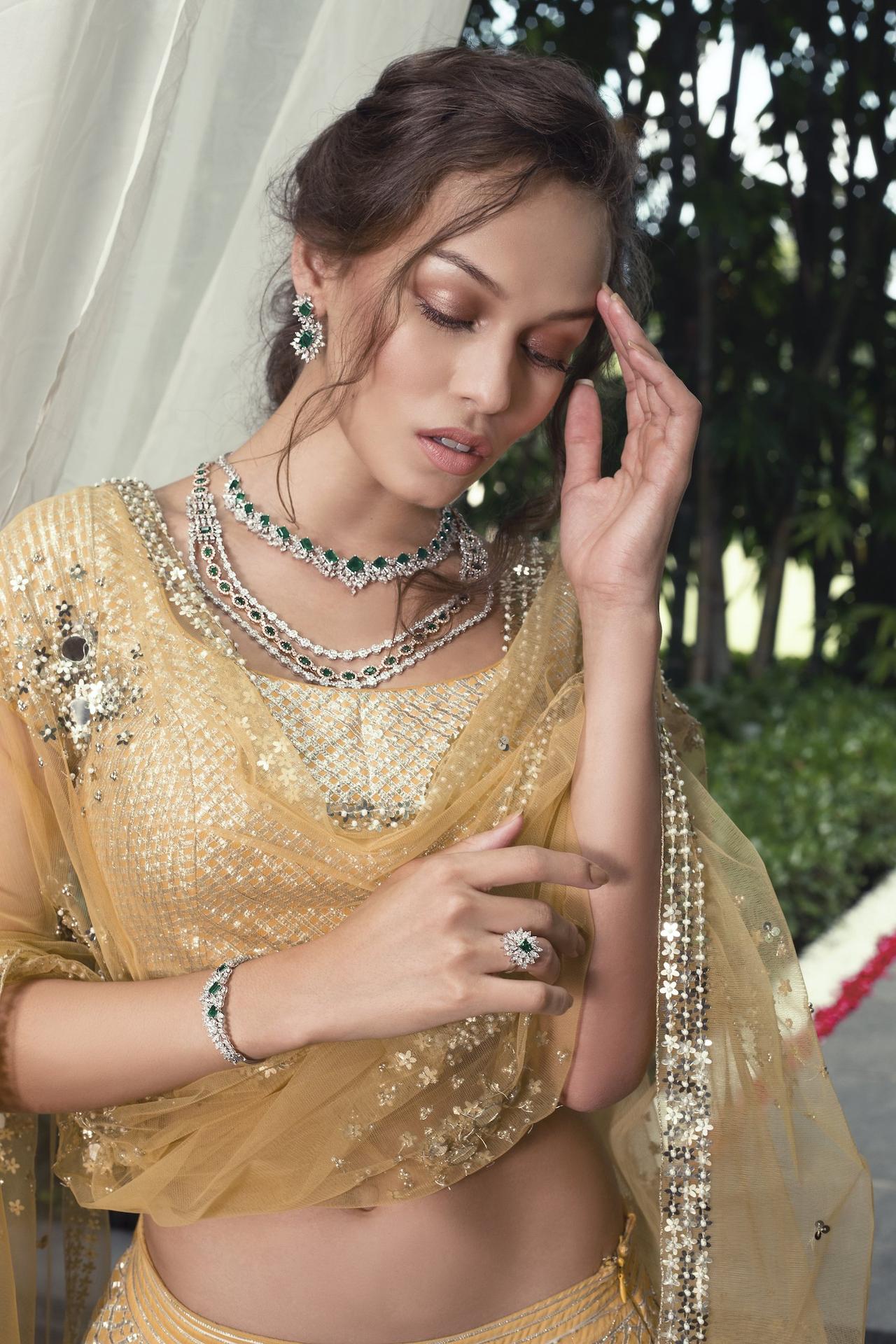 Image Credits - Kasmia Fine Jewellery
Pooja Mehra Uppal, Founder and Creative Director of Kasmia Fine Jewellery (AKM Mehrasons Group) adds to our detailed research on Emerald beauties and confabs, "Gemstone jewellery is something that will never go out of fashion. Styles and designs may change, but intricately crafted, fine jewellery will always be en vogue. Keeping in mind the nature of events and how we socialise in the new normal, I think investing in daintier, smaller pieces will be all the rage. With these, one can pull understated looks at intimate gatherings or layer it up with multiple necklaces and stack bracelets for a more glamorous affair. Emeralds paired with diamonds is a timeless classic as the versatility of diamonds is truly unmatched."
Timeless Emerald Jewellery Designs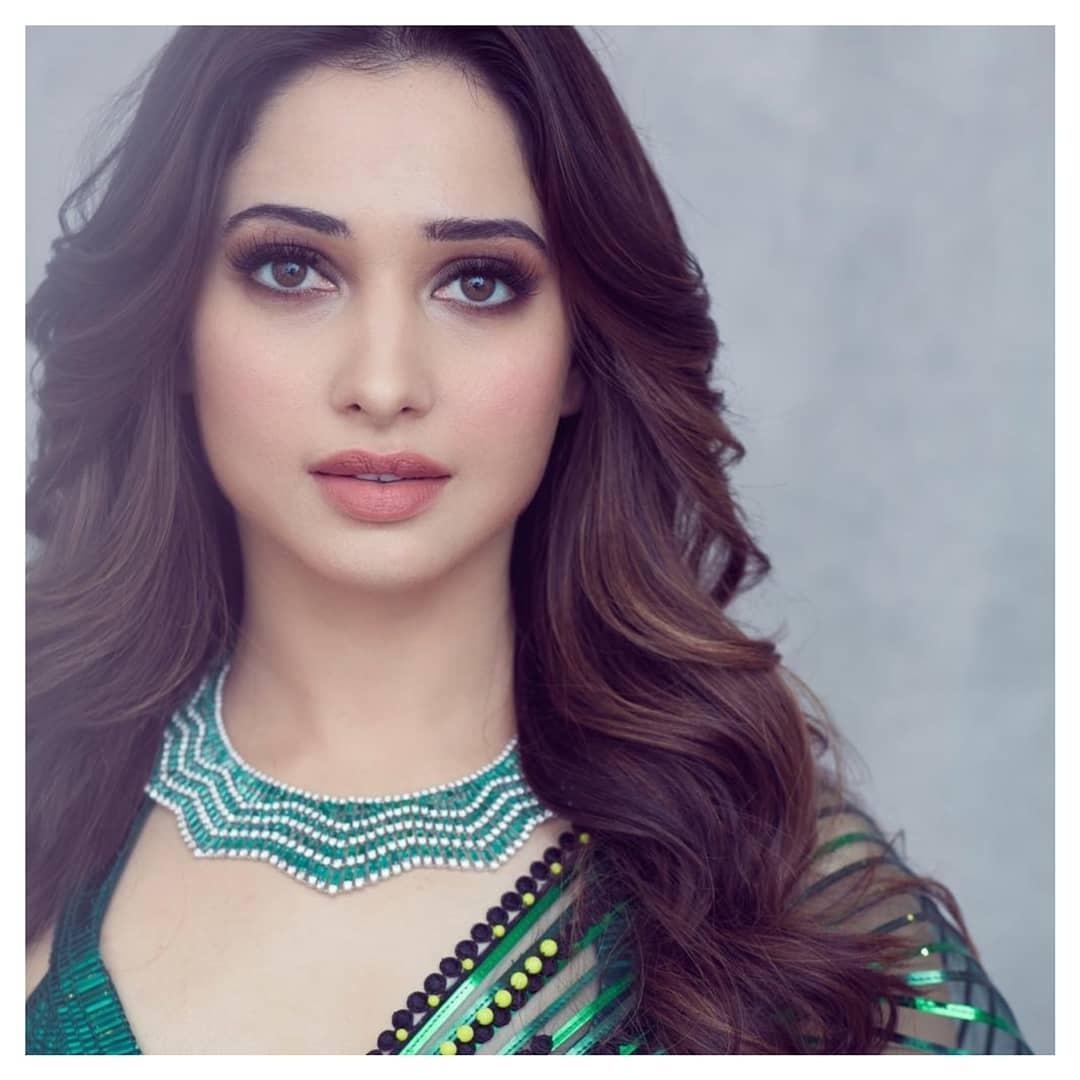 Arpit Goyal of Ambrus Jewels, "Earlier it was said Diamonds are forever, with introduction of lab grown diamonds and many other alternatives natural diamonds have their own place even today. The rarity of this gem is unique, the shine, the brilliance and natural glamour of diamond makes it a unique gem. Today when we speak of coloured stone, emeralds have similar distinguished qualities like diamond. They are rare and mined under most harsh weather conditions. Emeralds have different quality and colour and come in different shades of green. The use of green colour and transparency marks the price of emeralds. The lush green colour of gem stone makes it unique and worth investing. Quality from mines of Columbia and Afghanistan mark the highest price. Investing in certified emeralds are equivalent to investing in certified diamonds."
Vandana Jagwani, Creative Director for Mahesh Notandass shares, "Emeralds are one of the most precious and statement gemstones. They are generally known for their calming powers and are very popular among women. The hues of emerald are more than enough to make a statement. Emeralds usually stand out most vividly, when paired with blacks, whites, metallics and pastel colours. I believe trends are going to change and we are going to bring back timeless and classic designs."
Multi Layered Emerald Necklaces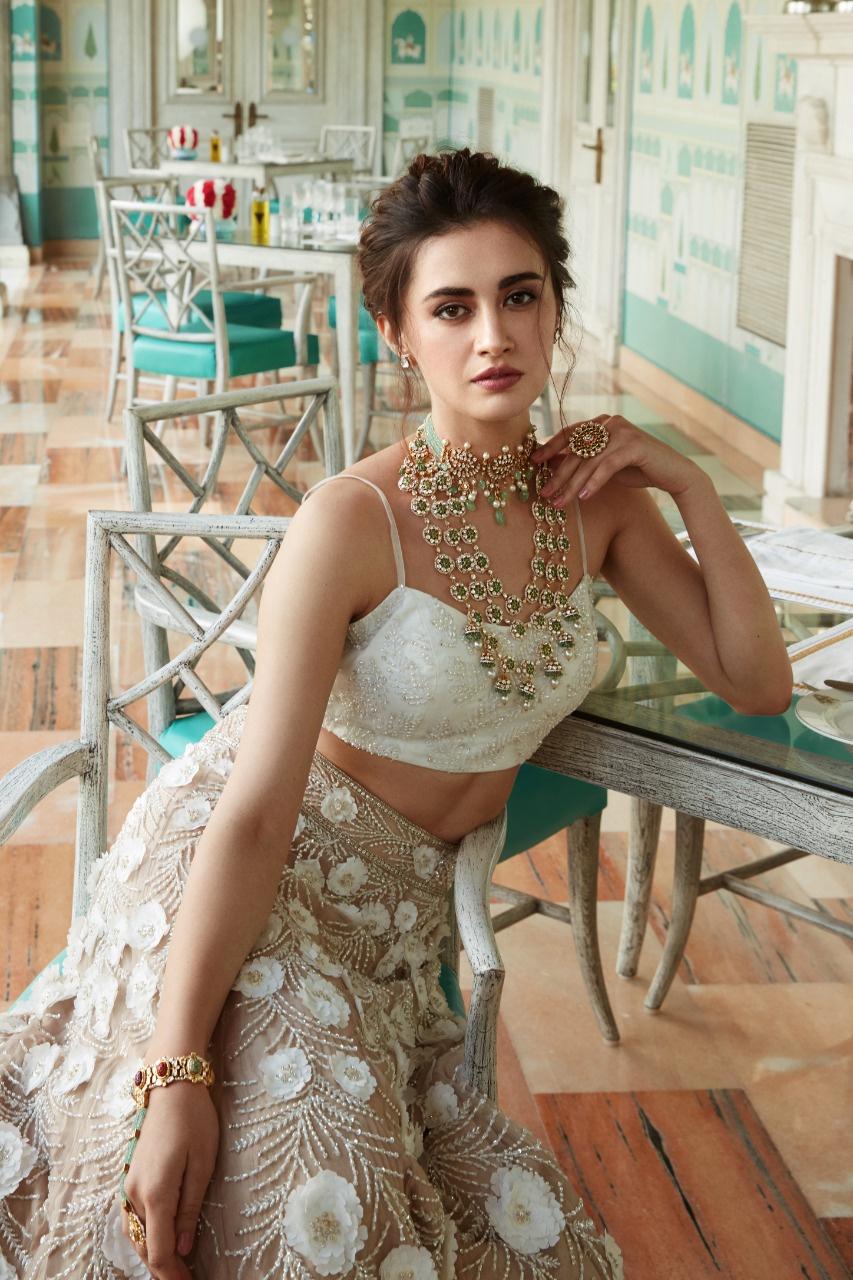 Image Credits - Raniwala 1881
Speaking of timeless, multi layered necklaces are here to stay till the end of time. But adding an eclectic and modern edge to a design deeply rooted in tradition is what makes this statement multilayered Emerald necklace, a modern bride's dream emerald green jewellery set. Raniwala 1881's elegant 'Princess' collection is handcrafted for the urban bride who has a certain je ne sais quoi about her. Abhishek Raniwala, Co-Founder, Raniwala 1881 talks about the significance of emerald gemstones in a modern bride's trousseau , "While diamonds will always hold a prized place in most women's wardrobes, there's something that needs to be said about a pop of deep green that emeralds bring to an outfit—probably why the world has fallen in love with the gemstones all over again. Emerald, the birthstone for May, has been beloved from millennia, evoking rebirth and renewal. Looking to add a touch of colour to your date night outfit, or searching for something that'll bring your festive look together, Emerald is one of the most precious stones available and the green hued stone attracts everyone."
Classic Statement Emerald Neckpieces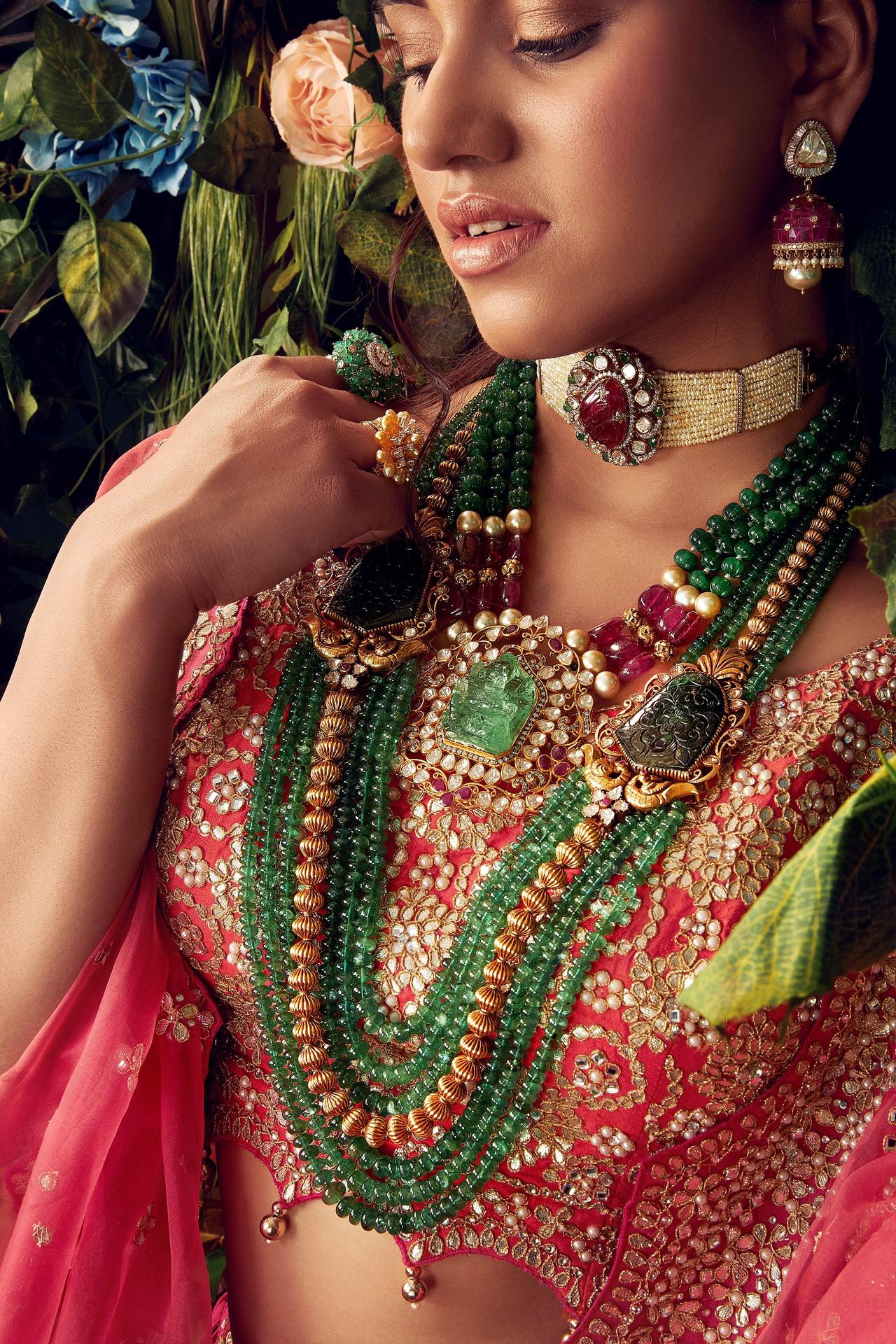 Image Credits - Ambrus Jewels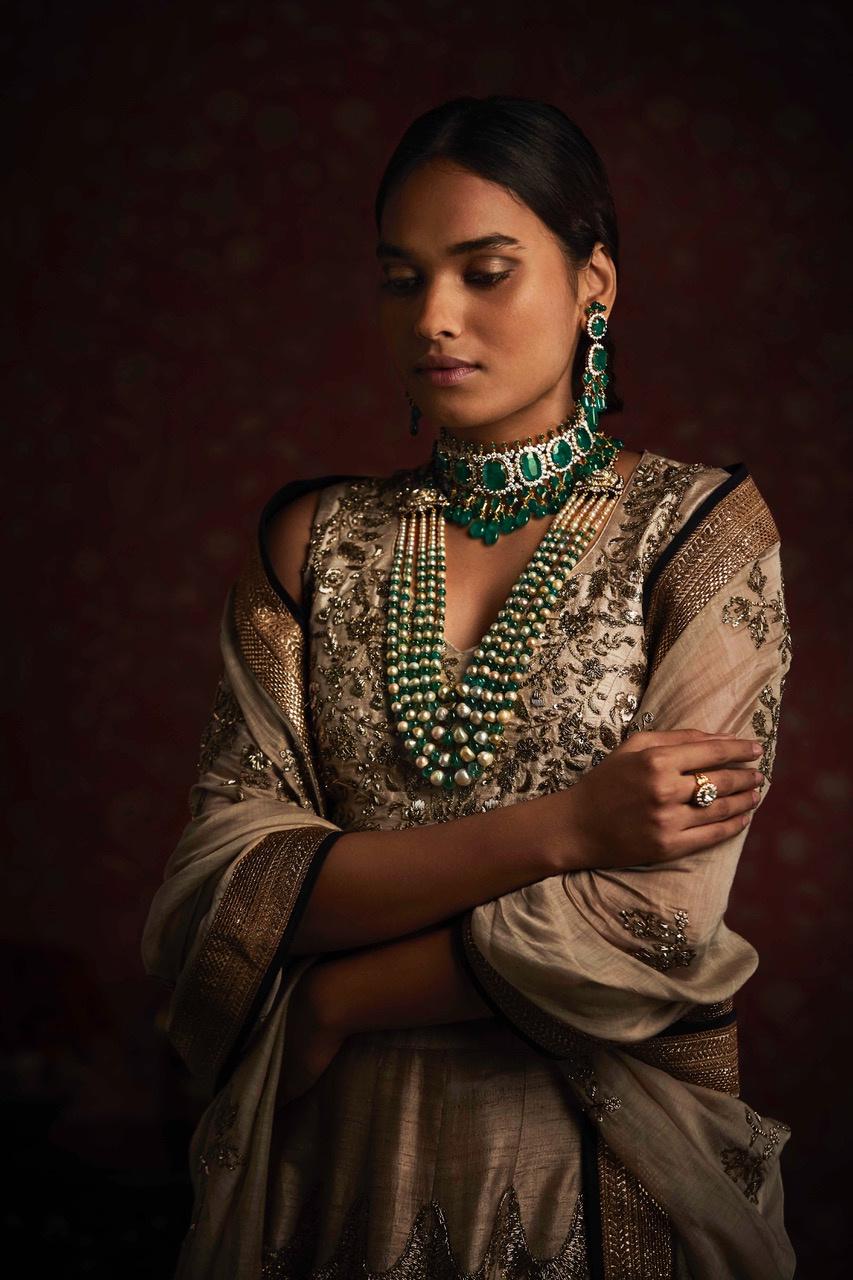 Image Credits - Kishandas & Co.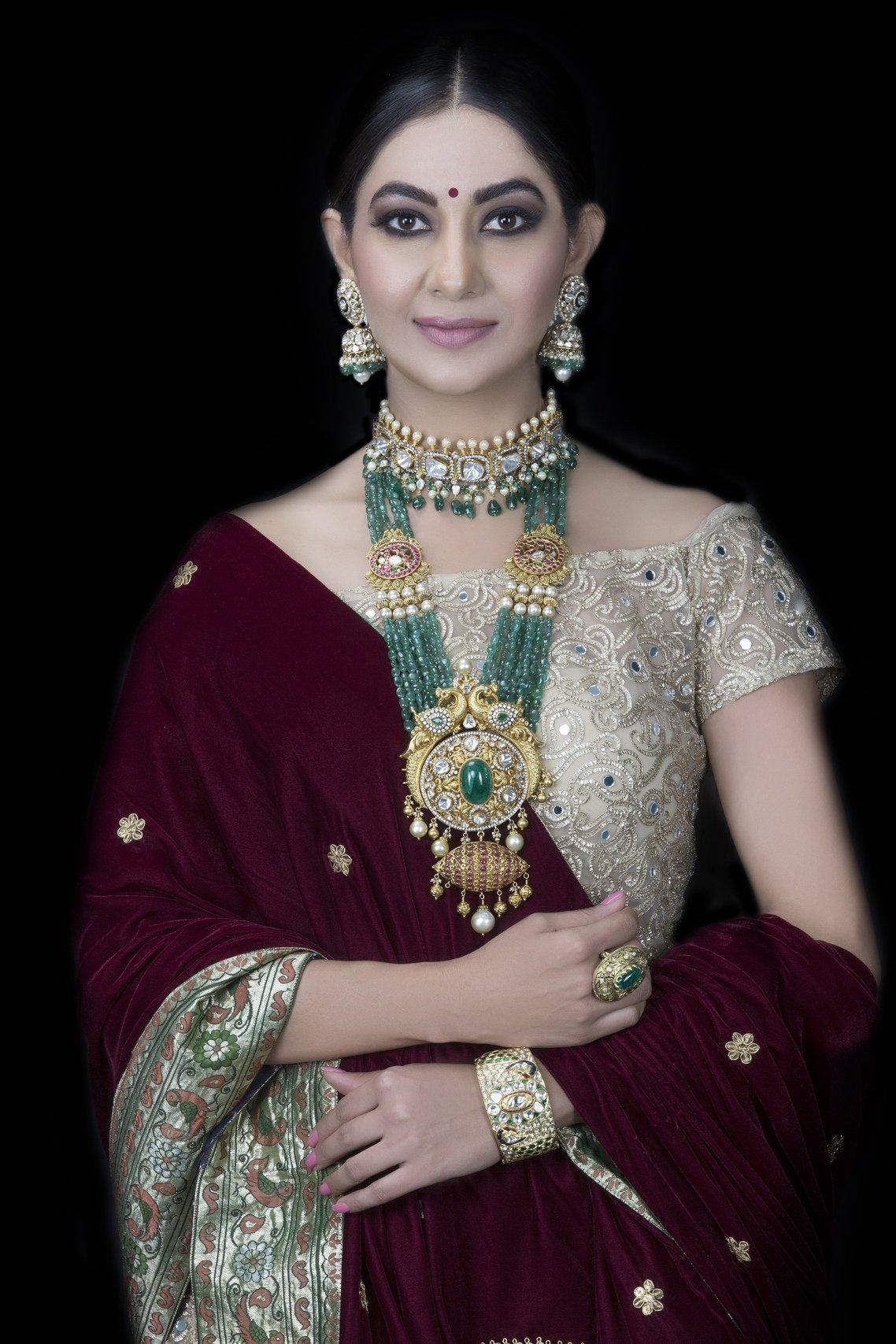 Image Credits - Archana Aggarwal
Jewellery Designer Archana Aggarwal shares, "Emerald has become an increasingly popular choice in Jewellery designs over the past few seasons. Apart from the stone's long history among royals and celebrities, many opt for emeralds over the classic white diamonds for the brilliance it adds to the ensemble. For your big day or daily wear, a fancy emerald pendant will definitely compliment your outfit. Adding a pop of colour attracts a lot of attention to the piece and the wearer. Just a well designed Emerald earring can get you all the limelight. Today's audience is willing to experiment and at the same time endorses the heritage, whether it is culture or Jewellery. We anticipate that this trend will continue." You could opt for a beautiful choker emerald jewellery or complement your wedding look with a long statement emerald studded necklace.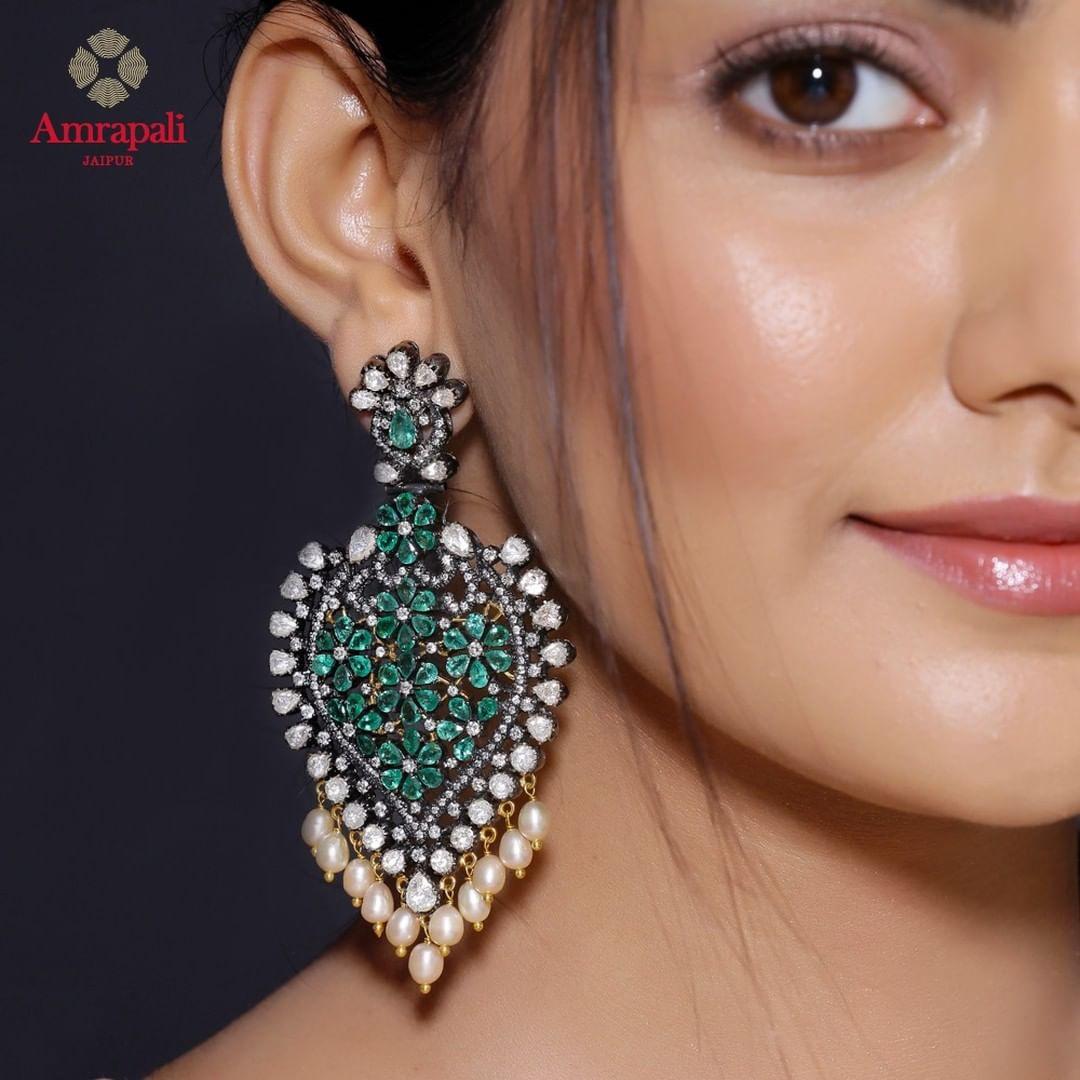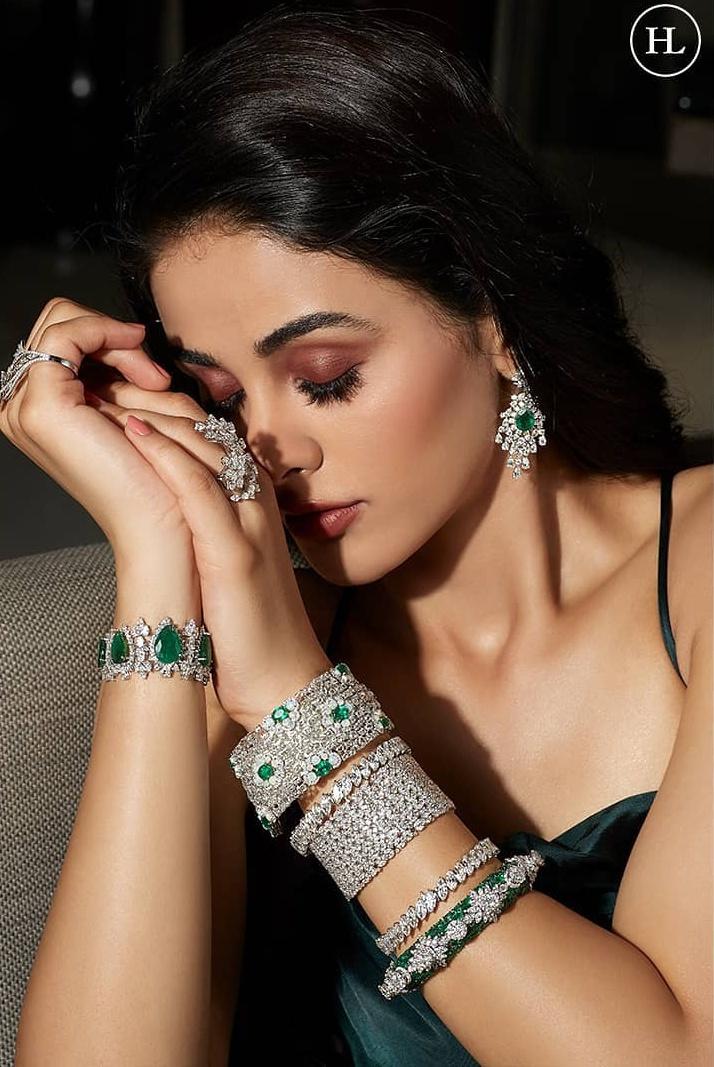 For brides who keep gravitating towards floral motifs and statement earrings and bangles, emerald encrusted designs are joys forever. Flaunt them with your wedding ensemble and pair them with designer sarees or Anarkalis as a wedding guest. These designs can never go out of style.
Arpit Goyal from Ambrus Jewels has the best tips for brides to be - "Emeralds have a unique quality- the green colour stands in contrast with most colours and can be worn with almost everything. Elevate your ivory lehenga with statement necklace gold and emerald jewellery. Prefer a more non-traditional approach with your jewellery? Delicate diamond and emerald earrings would be perfect to round off your date night look. Looking for a simple yet statement-making jewellery piece? A beautiful emerald bracelet is just what your wardrobe needs."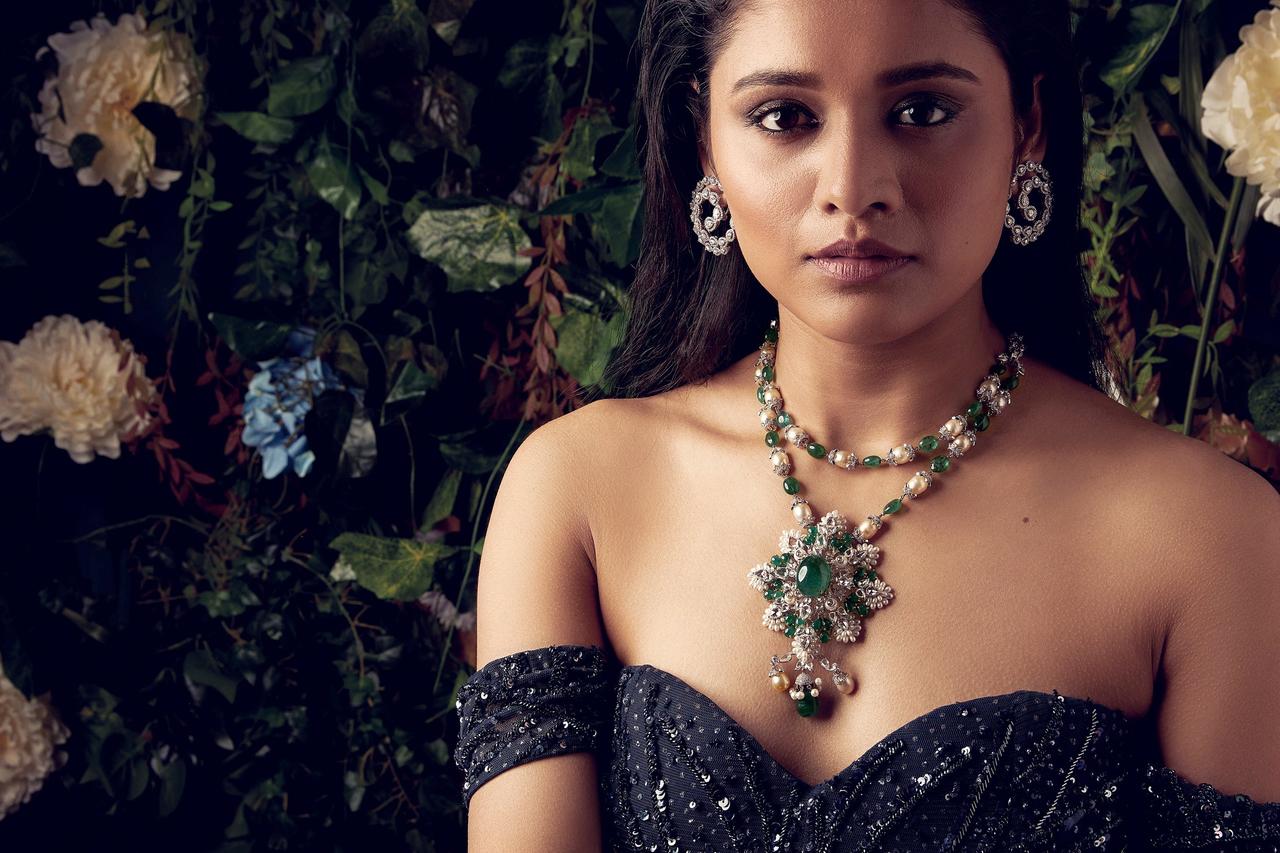 Image Credits - Ambrus Jewels
Your Wedding Jewellery is an asset, make sure you invest in the right one. Choose your bridal jewellery from the finest and trusted jewellery designers in India, at WeddingWire India's Brides trousseau page.