Everything Millennial Brides Go-to Guide for Banarasi Silk Lehengas
For the brides that have always been in love with the idea of wearing Banarasi silk on their wedding day, here's everything you need to know to make the evergreen choice.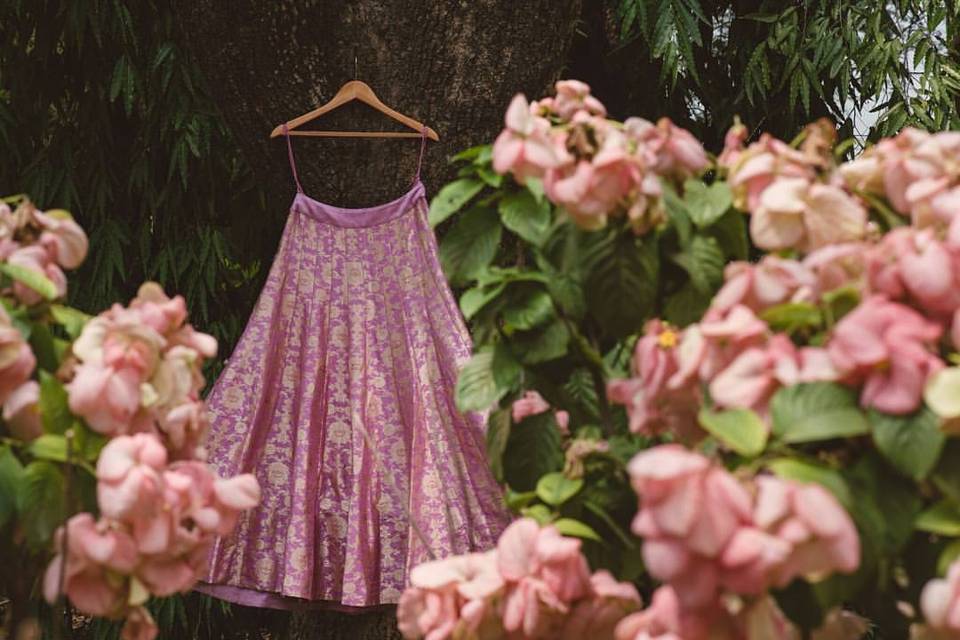 The Banarasi silk weaving is one of the most majestic handicrafts amongst the innumerable arts that India has witnessed. We proudly boast of an elaborate and authentic process of making Banarasi silk as the art at the weaving loom with three people working together on one weave to make it as authentic and breath-taking for our brides-to-be.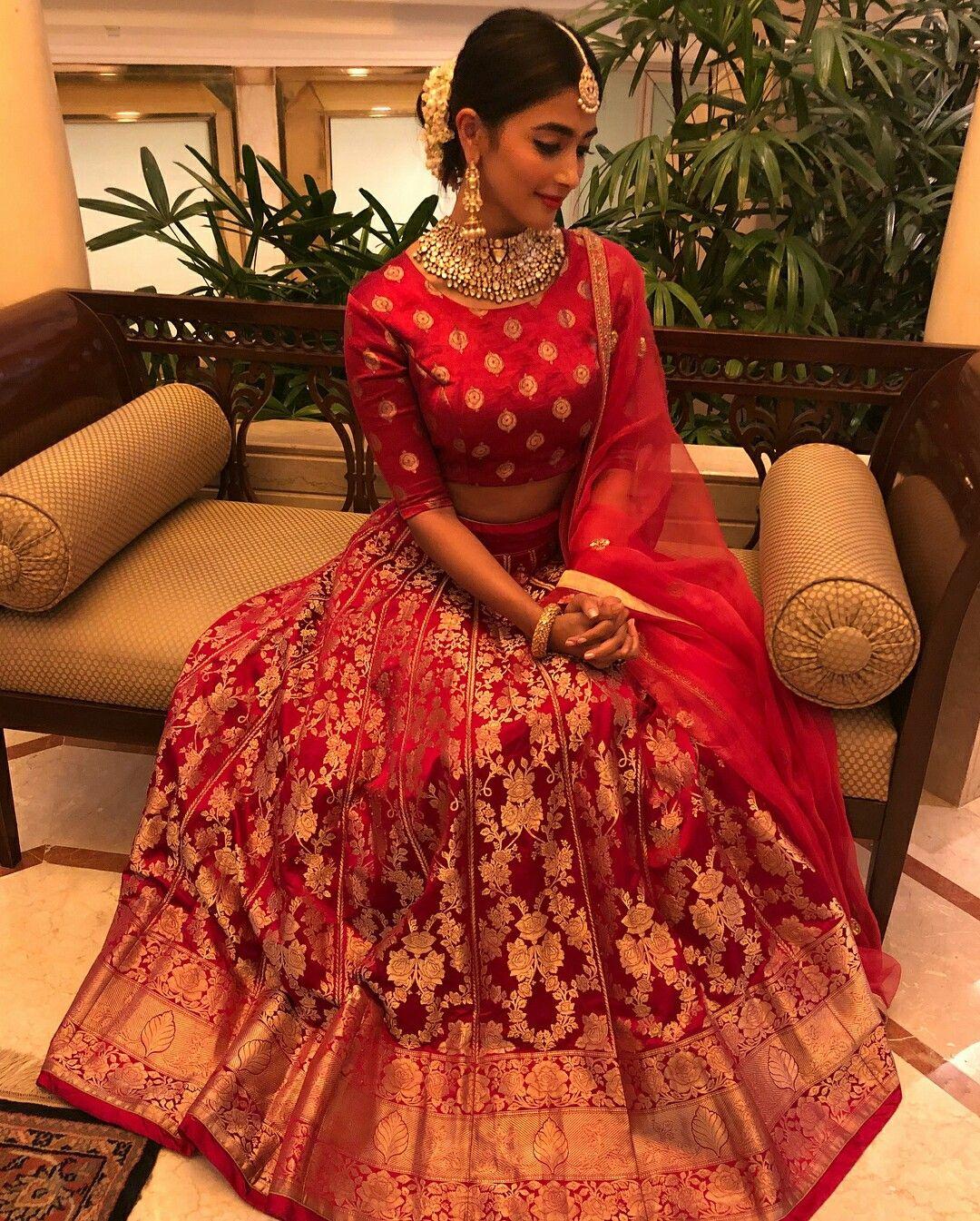 Image Courtesy: Pooja Hegde
While a million trends came and went, the trend of Banarasi silk has never been called out-dated. It was always counted as one of the classic choices and has now become extremely popular amongst the millennial brides. But do the millennial brides really know all about Banarasi silk to make the perfect choice for their bridal lehenga? Well, we thought maybe not. So, here's all that they must know before they pick up a ravishing and evergreen Banarasi silk lehenga or even a saree for their wedding day.
Bridal Traditions for Banarasi Silk from North to South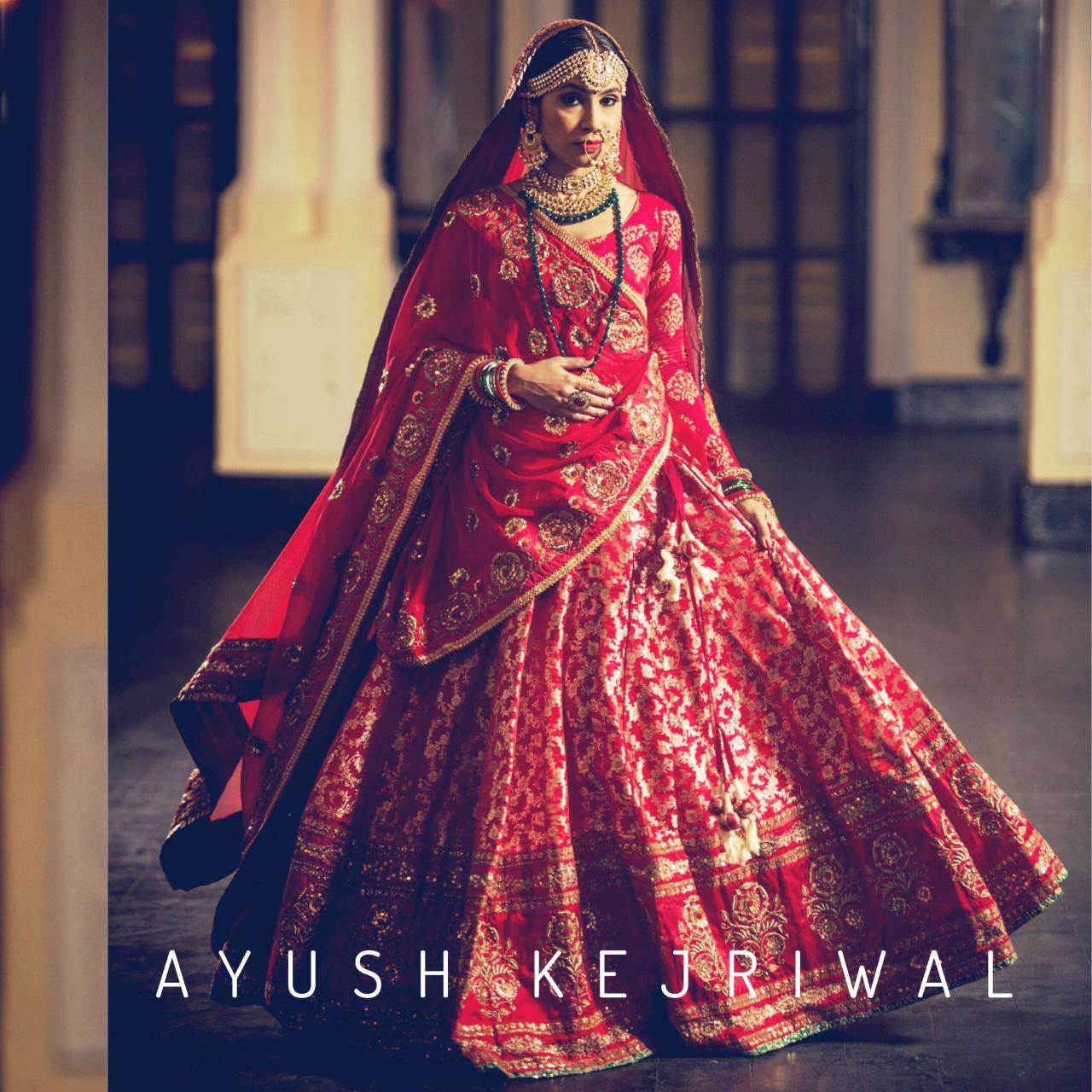 Image Courtesy: Ayush Kejriwal
Just like the language in our country changes every 50-100 kilometres, so does the culture and traditions they follow. When it comes to bridal wear, different regions of our country have typical varieties that can be called as the classic favourites of that area. However, what is surprising is that Banarasi silk falls under the traditions for the North Indian to the South Indian brides of our country.
While Banarasi silk lehengas are traditional north Indian bridal wear, the Banarasi silk wedding sarees are a norm in the south. So for every millennial bride re-thinking their decision, we suggest don't as this is one of the classic choices that are currently in vogue while also being traditionally relevant. Which other boxes would you need it to tick off?
The Shine of a Banarasi Silk Fabric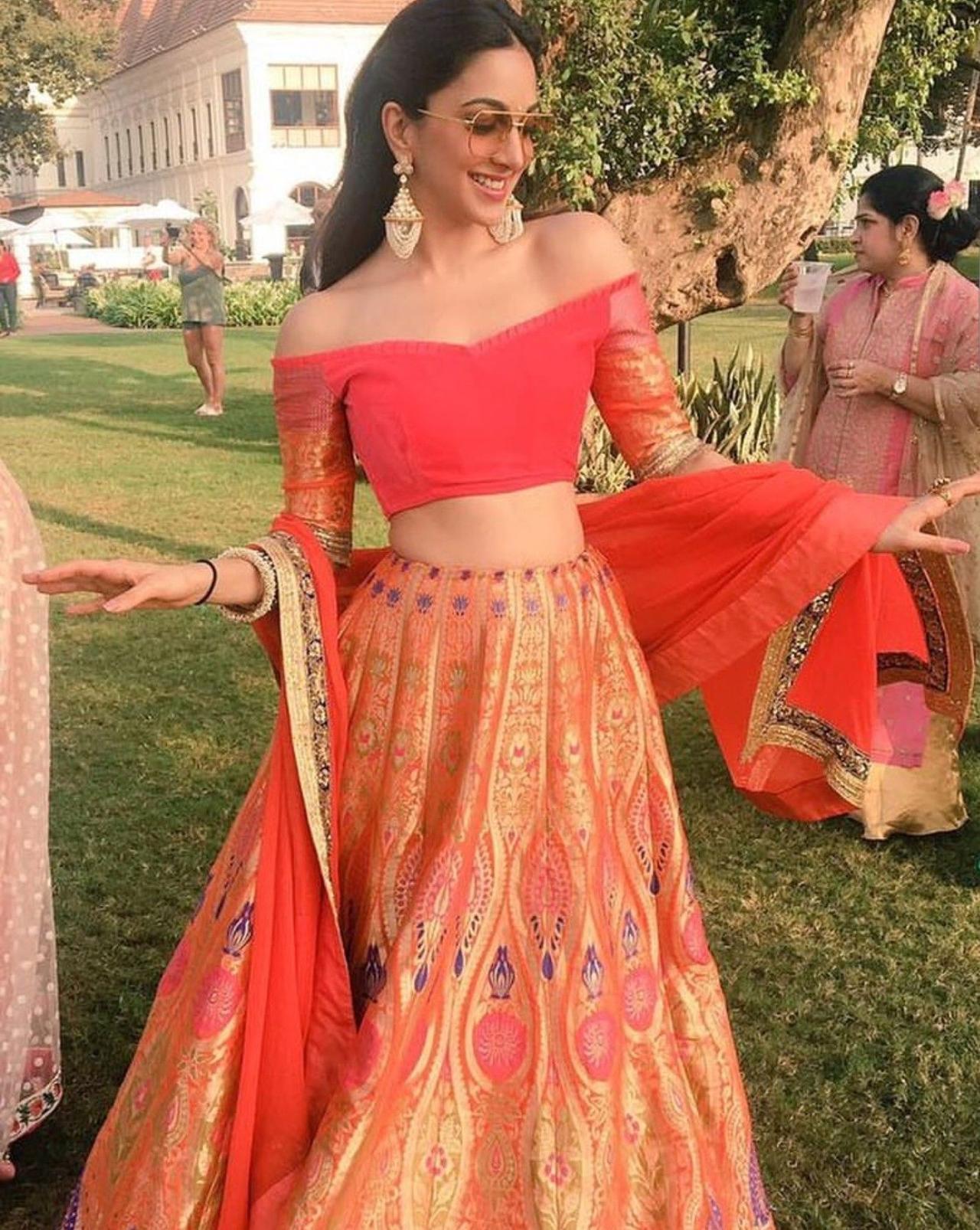 Image Courtesy: Manish Malhotra
Apart from the beautiful weaves, Banarasi silk is also one of the luxurious fabrics that are worn as celebration attire and is considered rich and heavy because of its fine gold and zari work done on it. However, the shine of Banarasi silk that our millennial brides love comes from the silk yarns weaved together.
These silk yarns also add the required tone of glamour making Banarasi silk a more fascinating choice for brides to wear on their wedding day. Therefore, Banarasi silk becomes a win-win for the brides with gold and Zari work on a fabric that has a shine of its own to give you them the bridal aura that they always wished for.
The Weaves of Banarasi Silk: From Traditional to Modern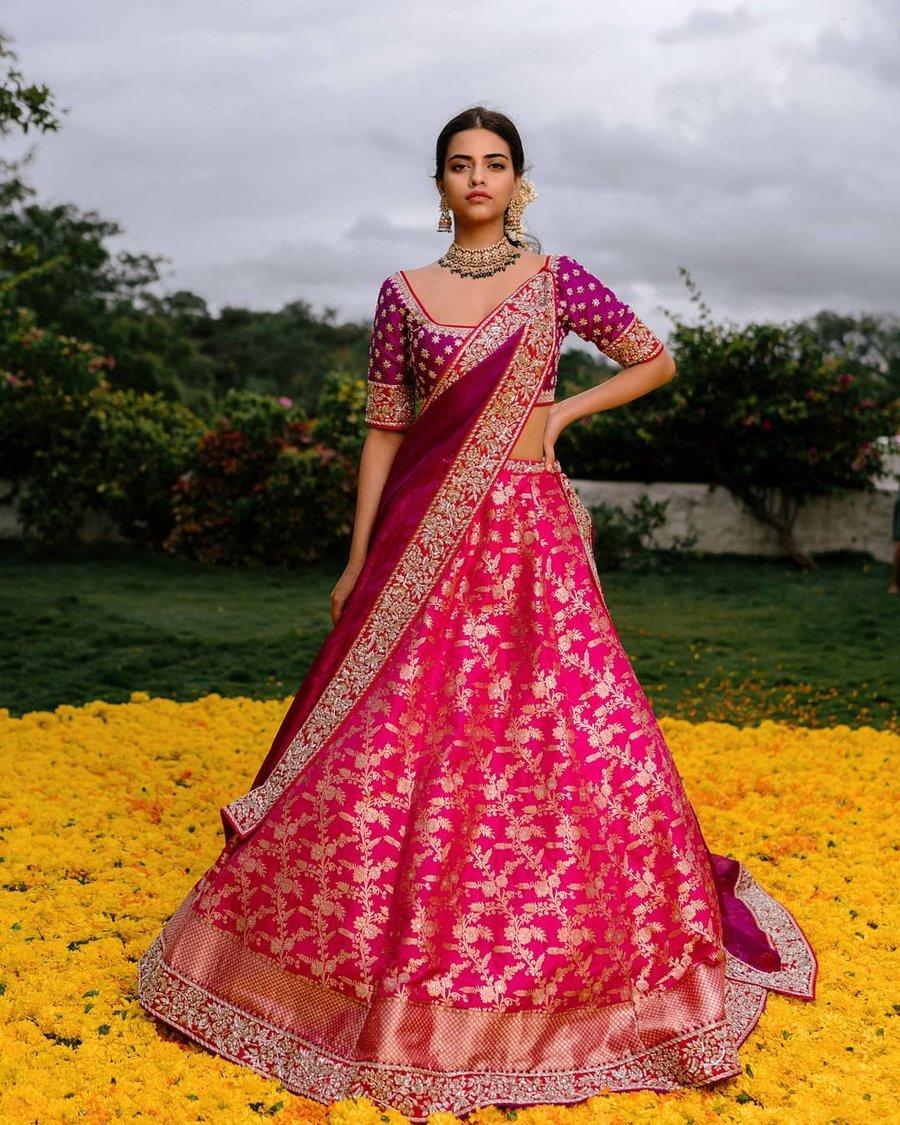 The mesmerizing Banarasi silk became popular in the royal Mughal era when silk saris studded with gold & silver were woven with Persian motifs & Indian designs to create a fusion of aesthetics. While the millennial brides wouldn't know about its history, they must know about the traditional as well as the modern weaves that are famous.
From the intricate intertwining floral motifs like Kalga and Bel, to the leaf-like motifs called Jhallar and a net-like pattern called Jal, the traditional weaves are not just popular but also very expensive. Now with the designers taking over in the current times, there has also been an addition of the modern weaves to the Banarasi silk. From monumental motifs to the geometrical patterns there are a lot of choices available to millennial brides that prefer the modern weaves.
The Designers' Version of Banarasi Silk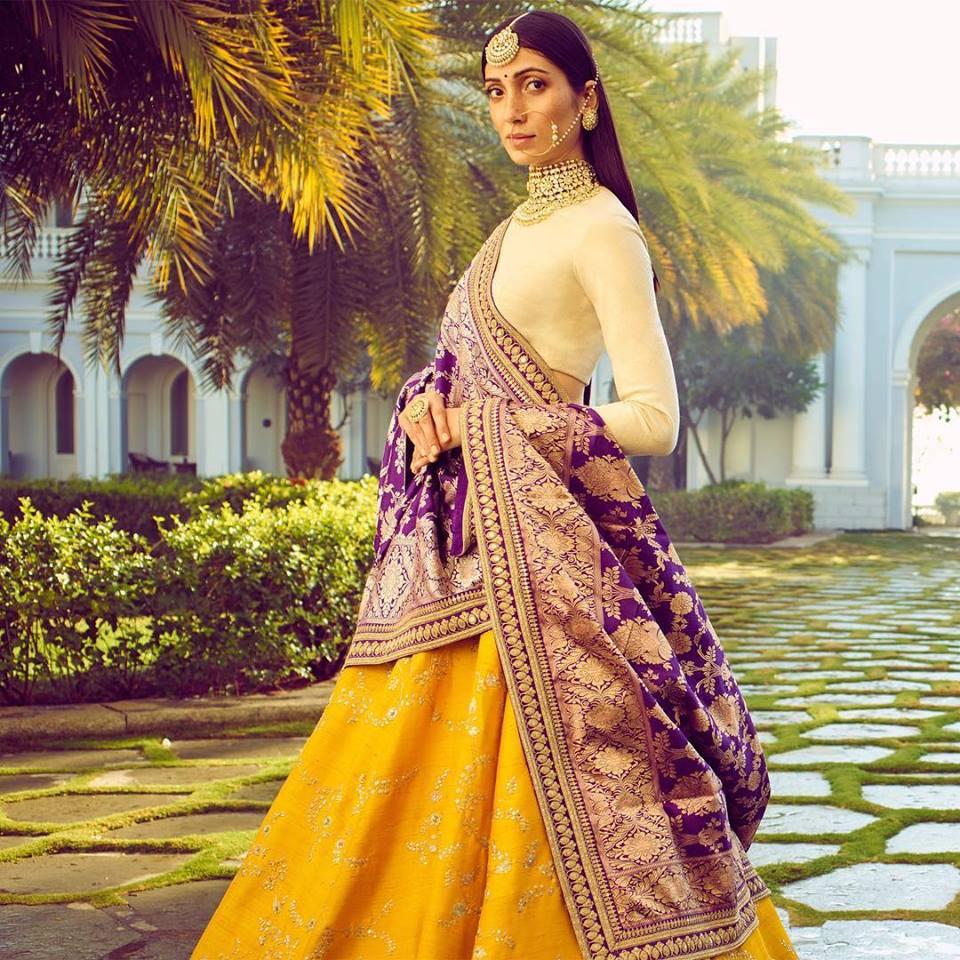 Image Courtesy: Sabyasachi Official
For the millennial brides that understand the value of the Banarasi silk fabric and yet want a modern understanding of the Banarasi lehenga must look at some of the designer's creative prowess to enhance the look of this majestic fabric. While Sabyasachi likes to keep it traditional and plays around with the kind if blouses brides can pair it with and the colour choices they have, Manish Malhotra uses the beautiful Banarasi fabric in modern styles of off-shoulder blouses and skirt lehengas to make it look one of a kind.
Some of the other designers that are known to favour the Banarasi silk fabric in their designs are Ayush Kejriwal, Raw Mango by Sanjay Garg, Anita Dongre, Ritu Kumar, and Ekaya Banaras. While they all have a style of their own, it is only when you look through their collection will you realise how each one portrays the fabric in a unique and distinguished way without taking its authenticity away from it.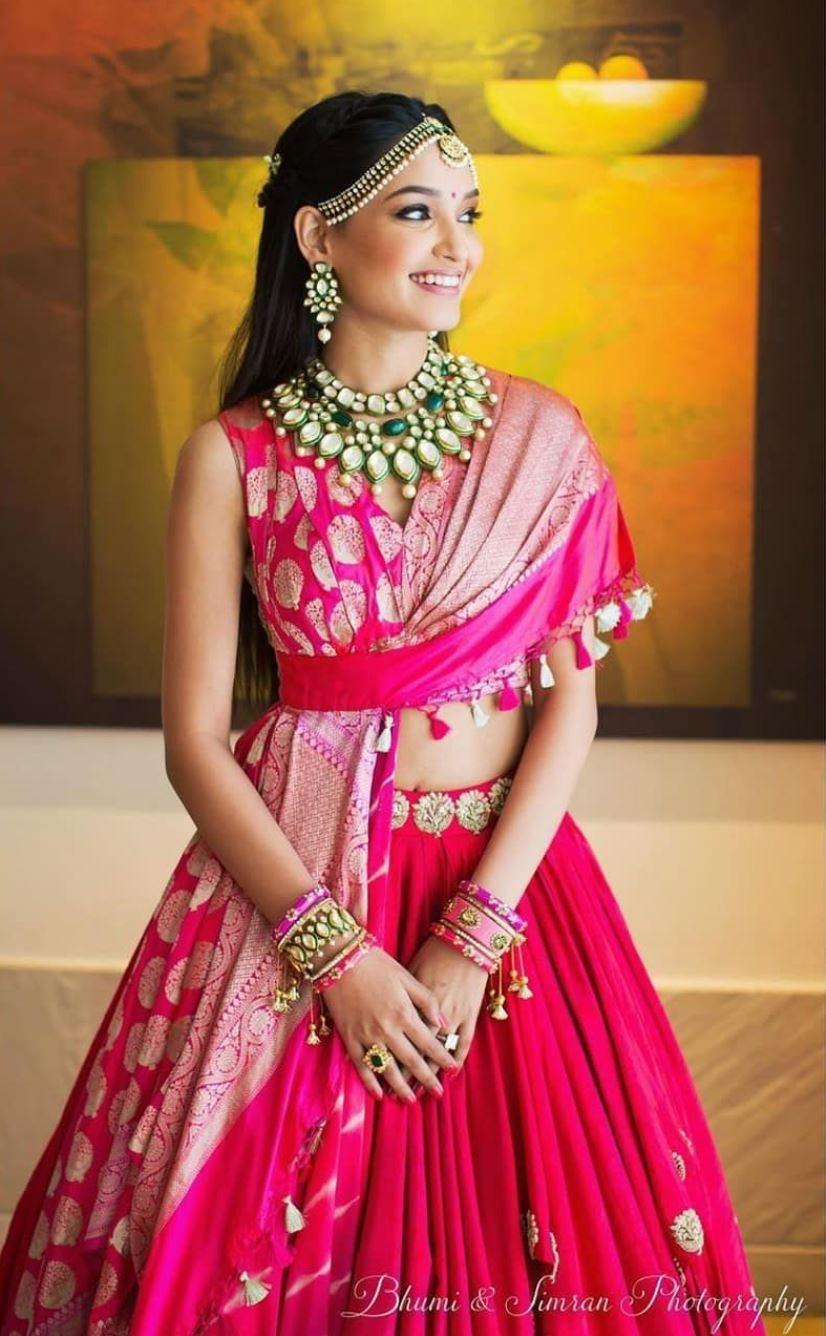 Now that our millennial brides know everything about the Banarasi silk fabric, we are sure that their choice of Banarasi lehenga will be nothing less than magical. Amidst the gazillion choices of designers, motifs, colours, patterns, and also styles, makes sure you choose the one that you feel is authentic enough to make your big day memorable. So dig in deeper, do your research and get yourself the most breathtaking Banarasi silk lehenga that you'll preserve forever.
Did you know all these facts about Banarasi silk? Tell us in comments why you think Banarasi silk is the fabric you wish to wear on your wedding day.