Sexy & Sultry One-shoulder Blouse Designs for a Glamorous Look
Want to flaunt that curvy body this wedding season? Stalk these one shoulder blouse designs and pick one that's perfect to wear to your best friend's wedding in summer.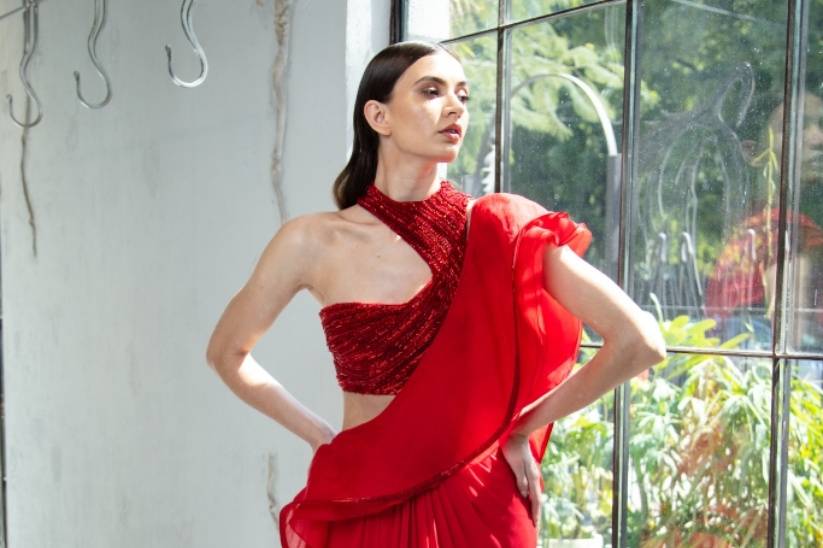 From not worrying about covering yourself enough, to picking sultry designs to flaunt, summer weddings are always more fun to dress for. However, the fun doubles when it is your best friend's wedding and all you have on your mind is how to look stunning. One-shoulder blouse is one of the most current fads that every bride and bridesmaid is picking for this wedding season.
So if you are not sure of what you want to wear, stalk some of these latest one-shoulder blouse designs carried by new-age brides and bridesmaids and pick something that suits your style. Our list of designs has one shoulder blouses from sizzling to sultry that every bride and bridesmaid is eyeing in 2020.
Velvet Drop Shoulder Blouse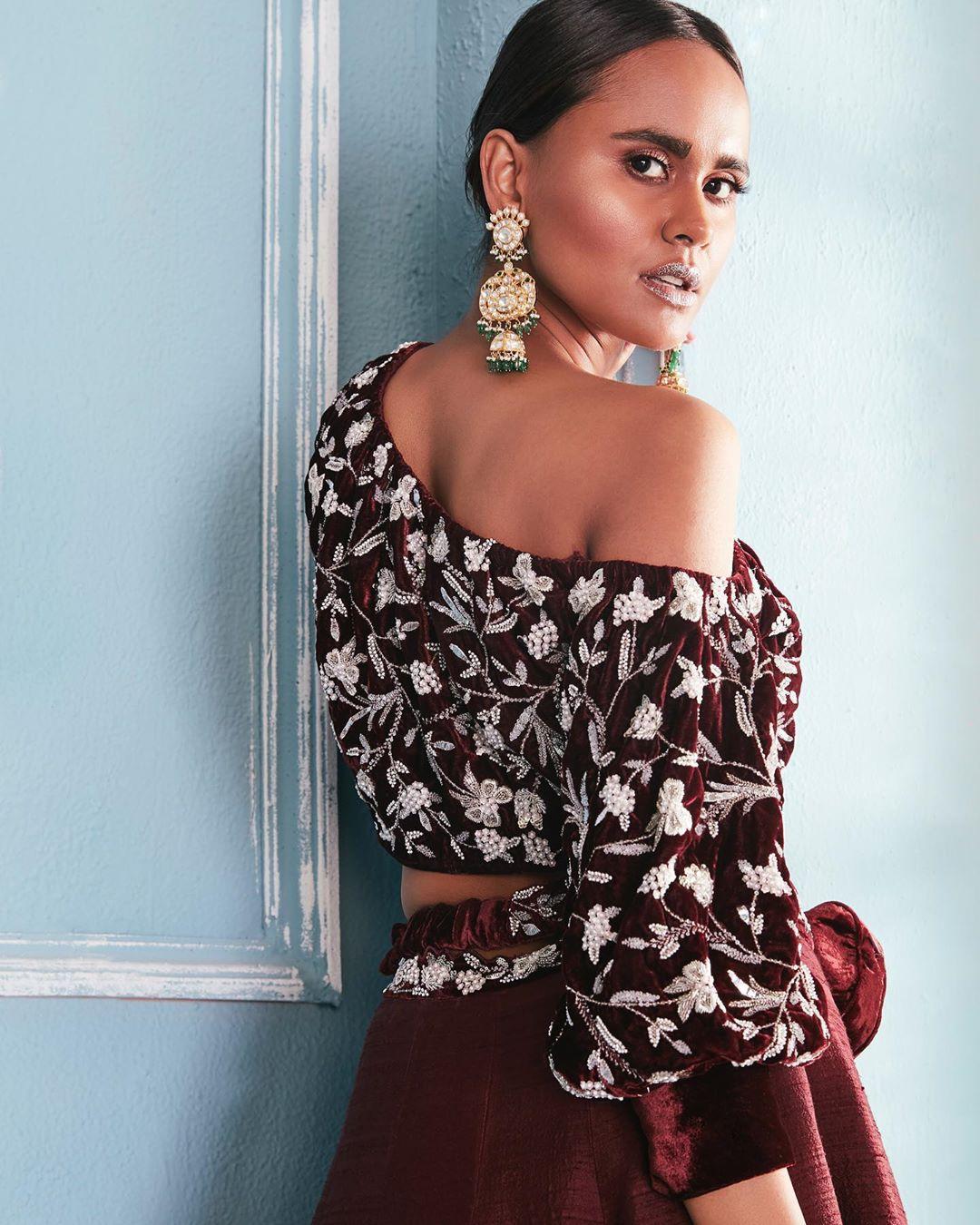 On the top of our list is this gorgeous velvet drop shoulder blouse that has pearl embellishments all over. While this one is more of a perfect choice for velvet skirts or lehengas, bridesmaids can pair it with a classic silk or organza saree to give it a distinguished style.
Sequinned One Shoulder Blouse in Gold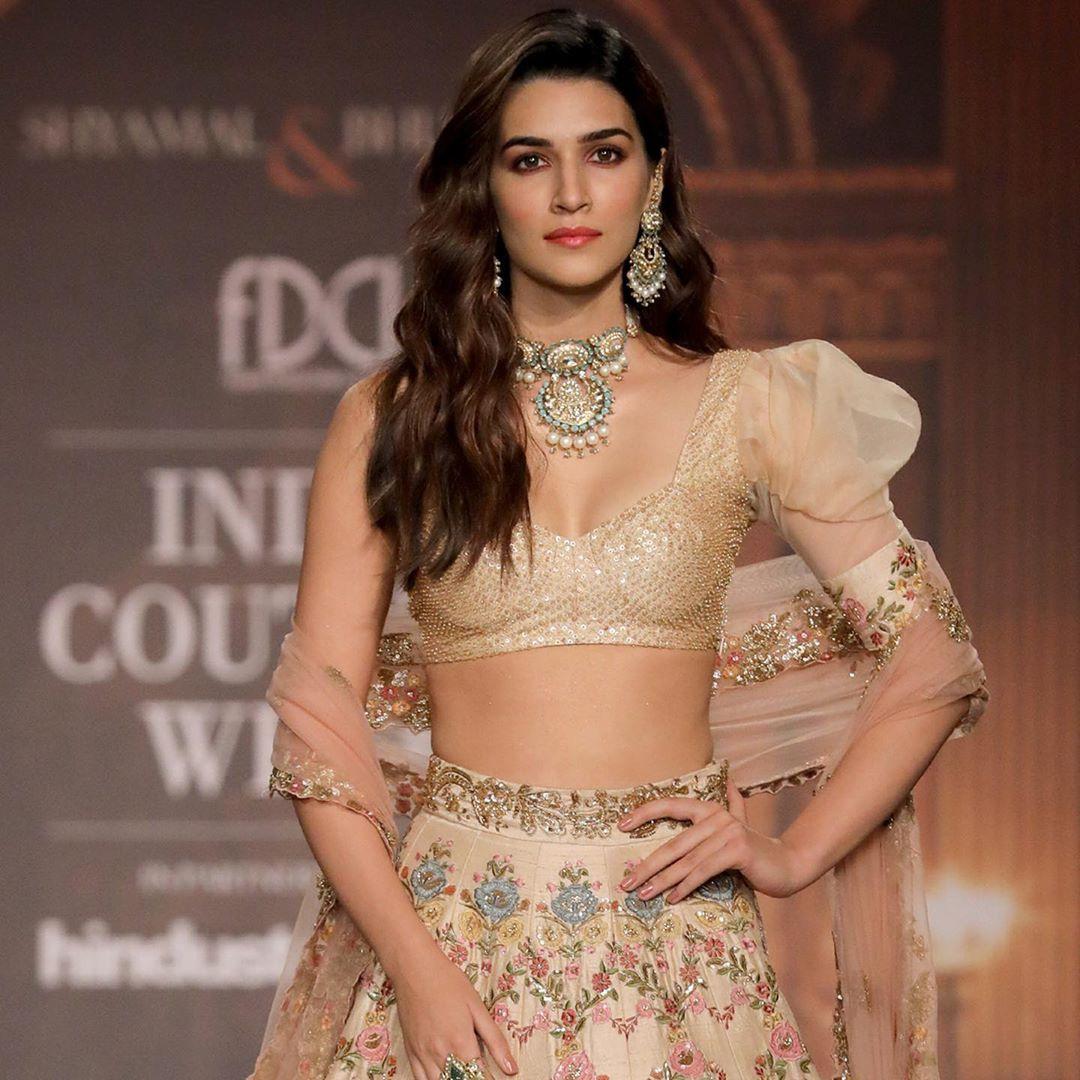 The next addition to our list of sultry one shoulder blouse designs is this gorgeous golden blouse with sequins all over. However, what melts your heart is the puffed sleeve in a sheer fabric that gives the entire outfit a dainty look. Bridesmaids must pair these with a pair of heavy lehengas this wedding season.
Jaalidar One Shoulder Blouse with Full Sleeve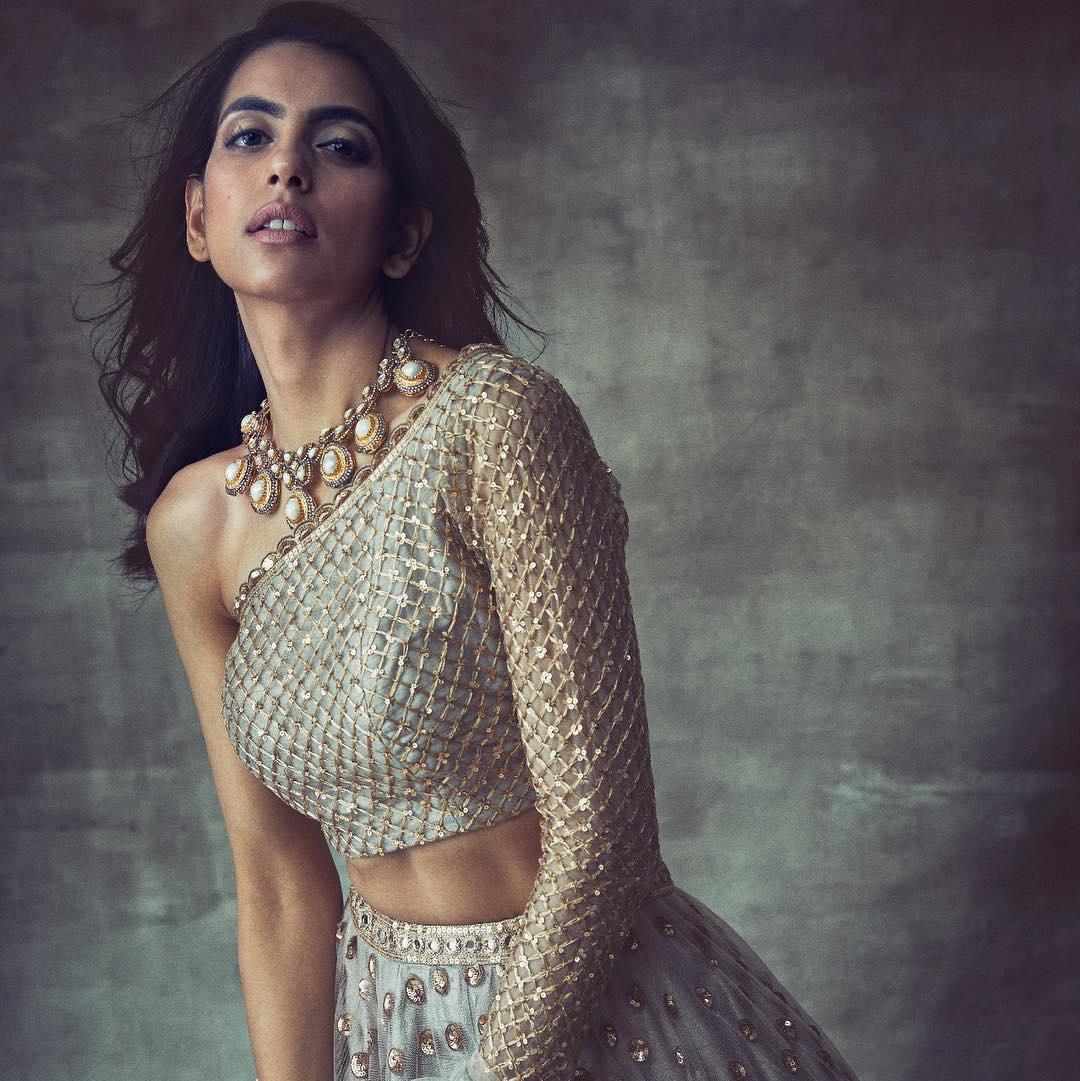 While you cannot deny that a one-shoulder blouse with a full sleeve looks the most elegant on Indian outfits, the fact is that this English grey beauty stands out because of the jaalidar pattern embellished with sequins all around. It is the perfect match for an embellished tulle skirt for bridesmaids to wear on Sangeet night.
Voluminous One Shoulder Organza Blouse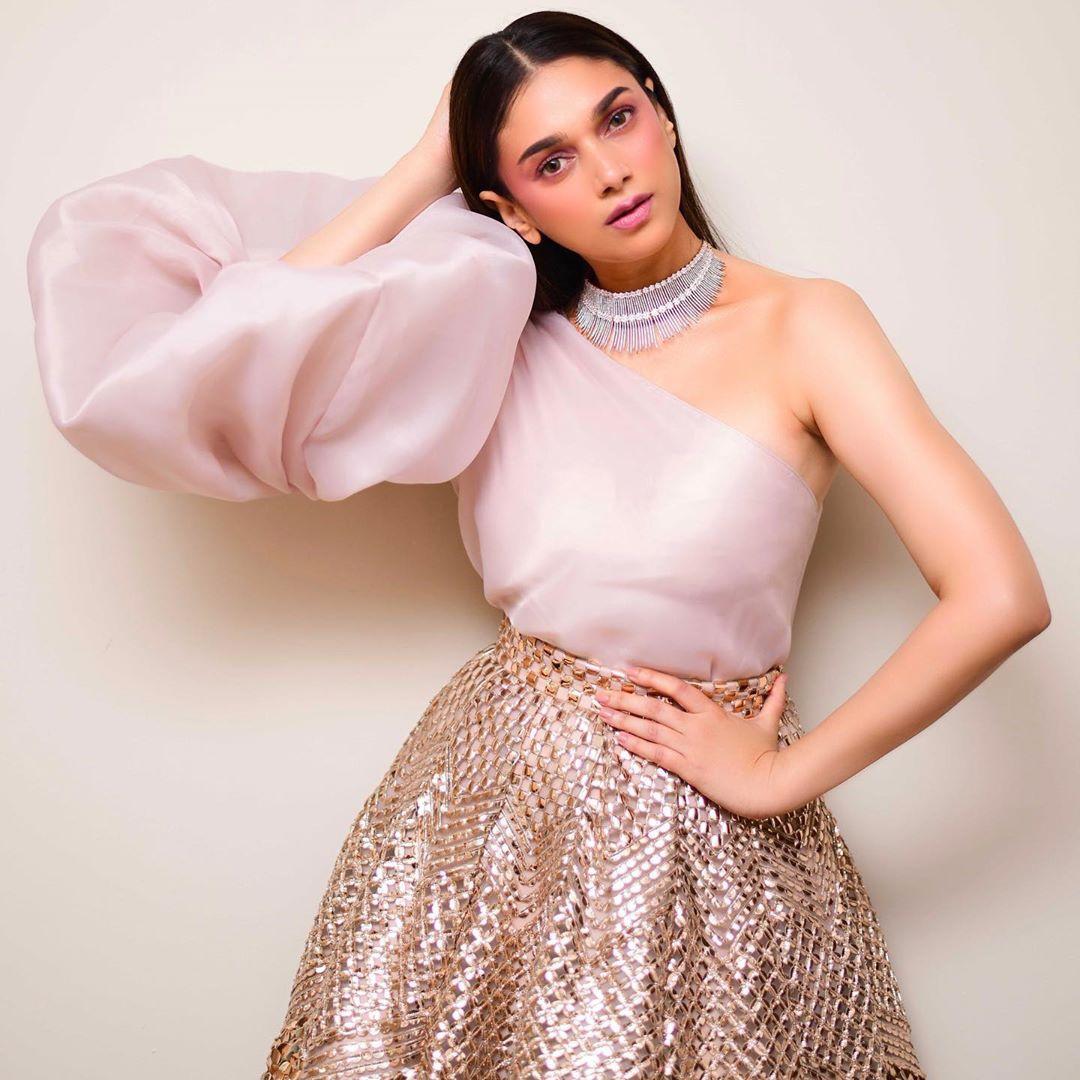 Image Courtesy: Pankaj and Nidhi
If you think organza has been the trend of the season in western wear, have a look at this sultry one shoulder blouse in blush pink. The voluminous puffed does not just add a lot of drama to any outfit but also makes a plain blouse look trendy. This one is for the bridesmaids that wish to pair a heavy lehenga or skirt with a simple one shoulder blouse.
Embroidered One Shoulder Blouse with Sweetheart Neck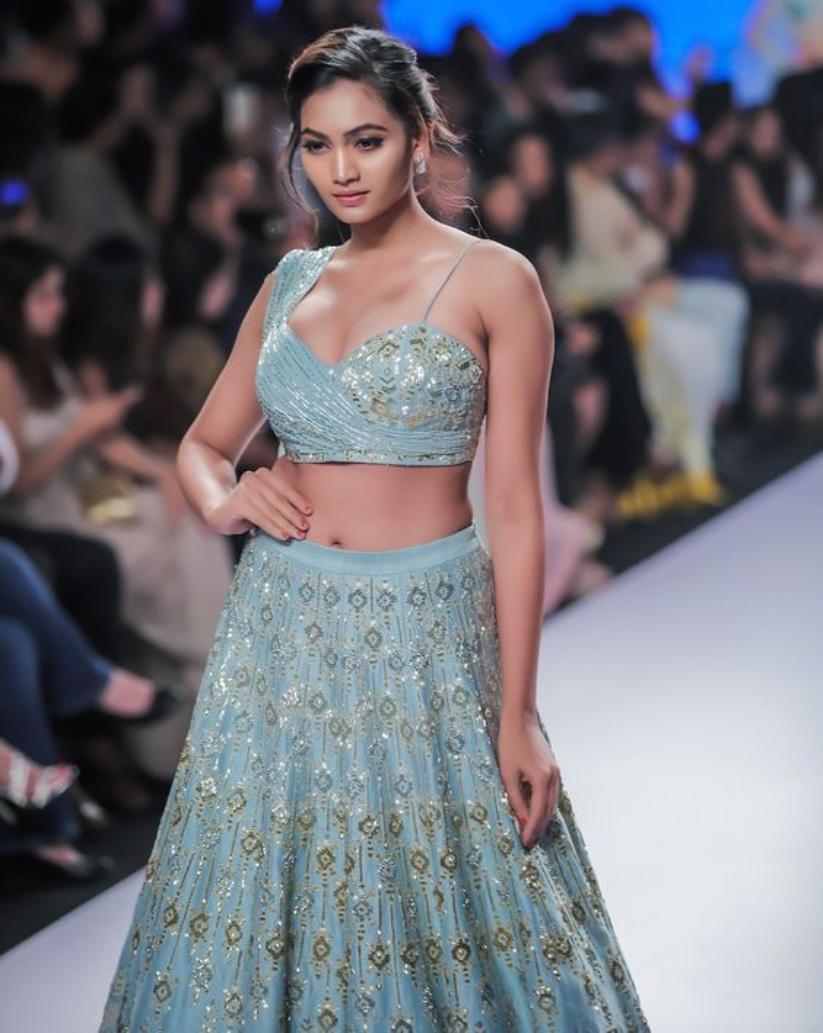 While we are looking for sultry one-shoulder blouses for the summer weddings, this powder blue beauty is a one of a kind addition to the list of designs that bridesmaids must check out. The dash of bling embroidered on this one makes it perfect for the weddings season and the sexy sweetheart neckline makes sure it is as sultry as the bridesmaids want their blouse to be.
Lilac 3D Embellished One-Shoulder Blouse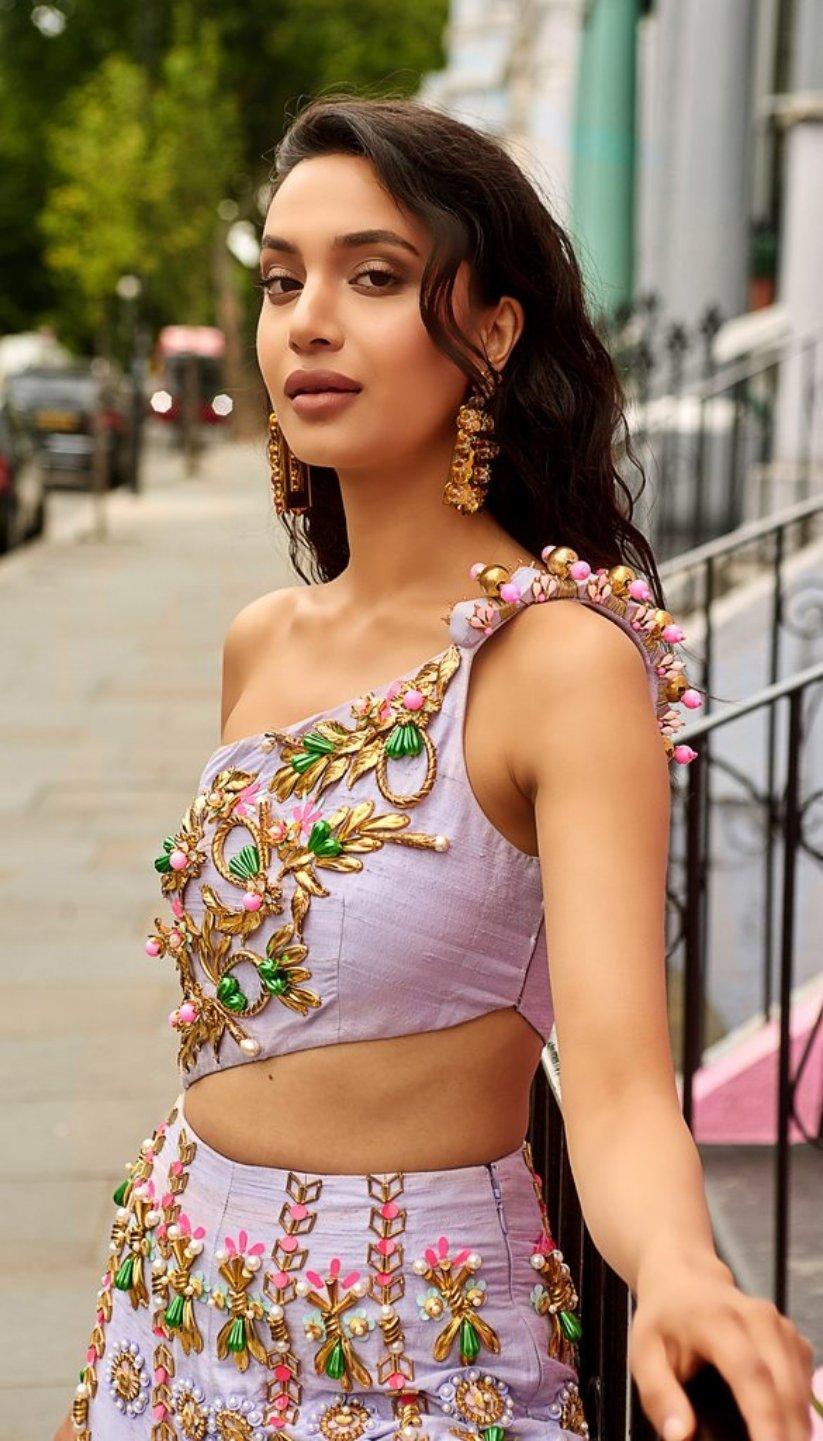 The next on the list is a colourful addition of one shoulder blouse with 3D embellishments that can't go unnoticed. The subtle lilac coloured blouse is decorated with pink, green and gold details making it one of the most colourful additions to our list. Bridesmaids that have a maximalist sense of style must pair these with a similarly embellished skirt and own the fashion game in 2020.
Peach One Shoulder Blouse with a Bow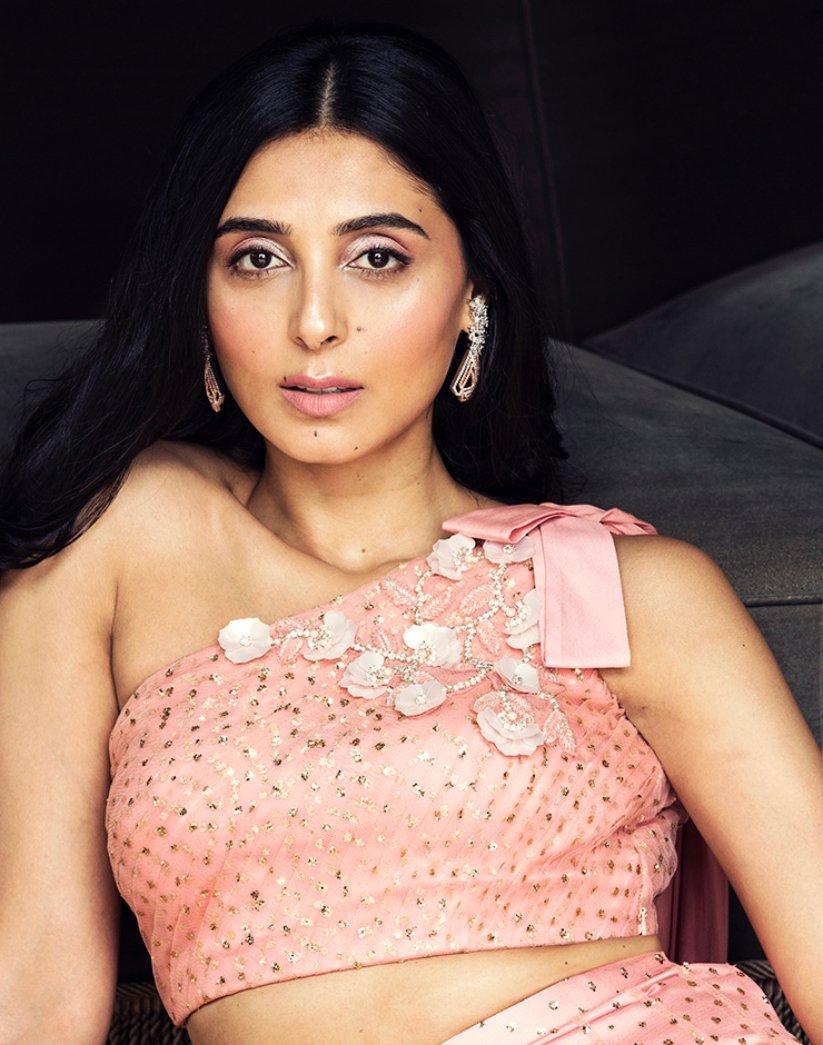 Another design that is truly unique is this peach blouse with sequins and floral details all around. But what catches your attention immediately is the bow-tied on the shoulder that gives this design a cute look. Bridesmaids that are looking for a simple design in a sultry style, must pair this blouse with a delicate skirt with sequins all over.
Classic Mustard One Shoulder Blouse with Drape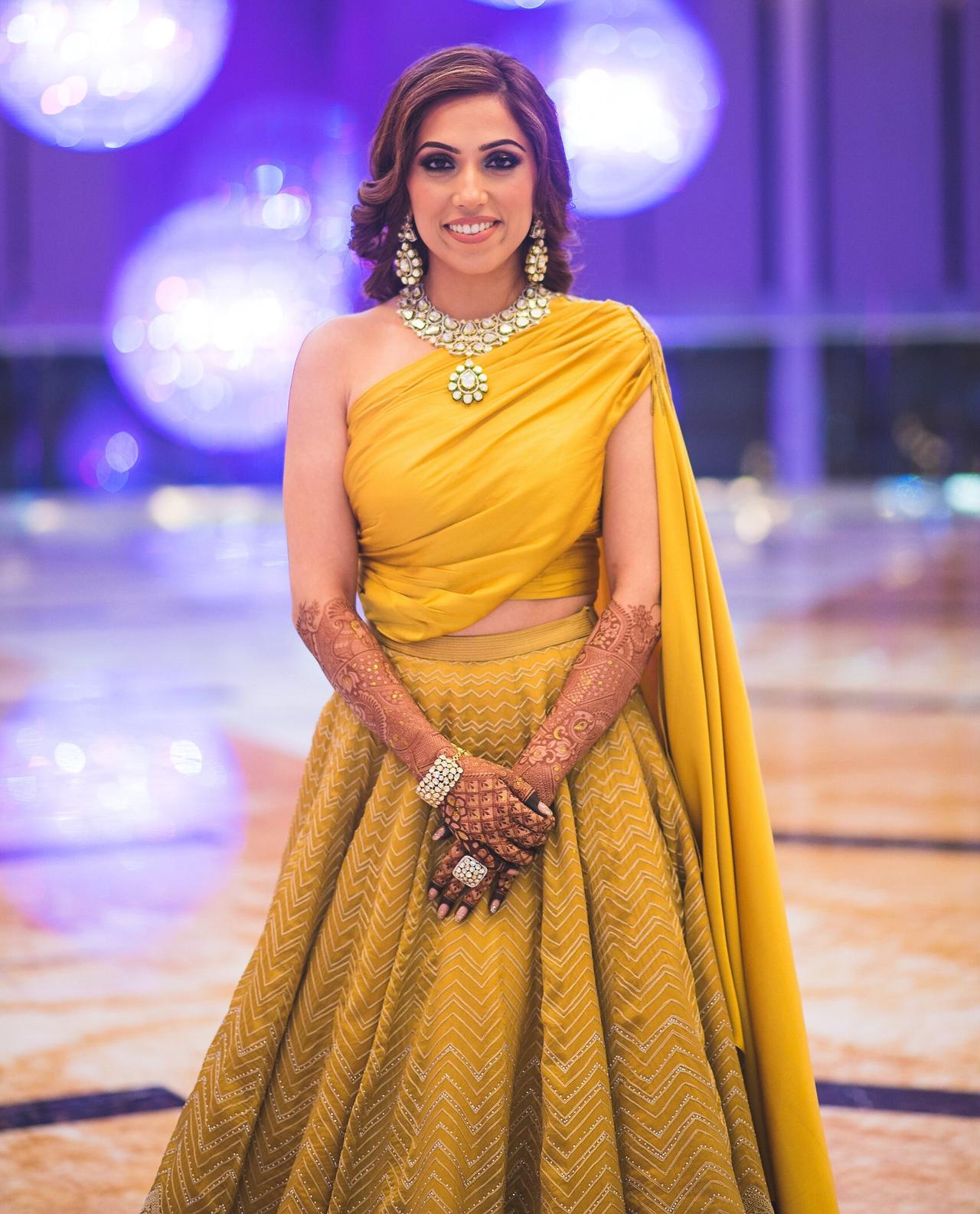 While we love all these one-shoulder blouses equally, this mustard beauty has to be our favourite this wedding season. It is a plain one shoulder blouse with an attached drape that can give the outfit the look of a lehenga saree from the back. This one is for the bridesmaids that love an element of surprise in their outfit while still keeping it classic and sultry.
Sheer Blue Blouse with Illusion Neckline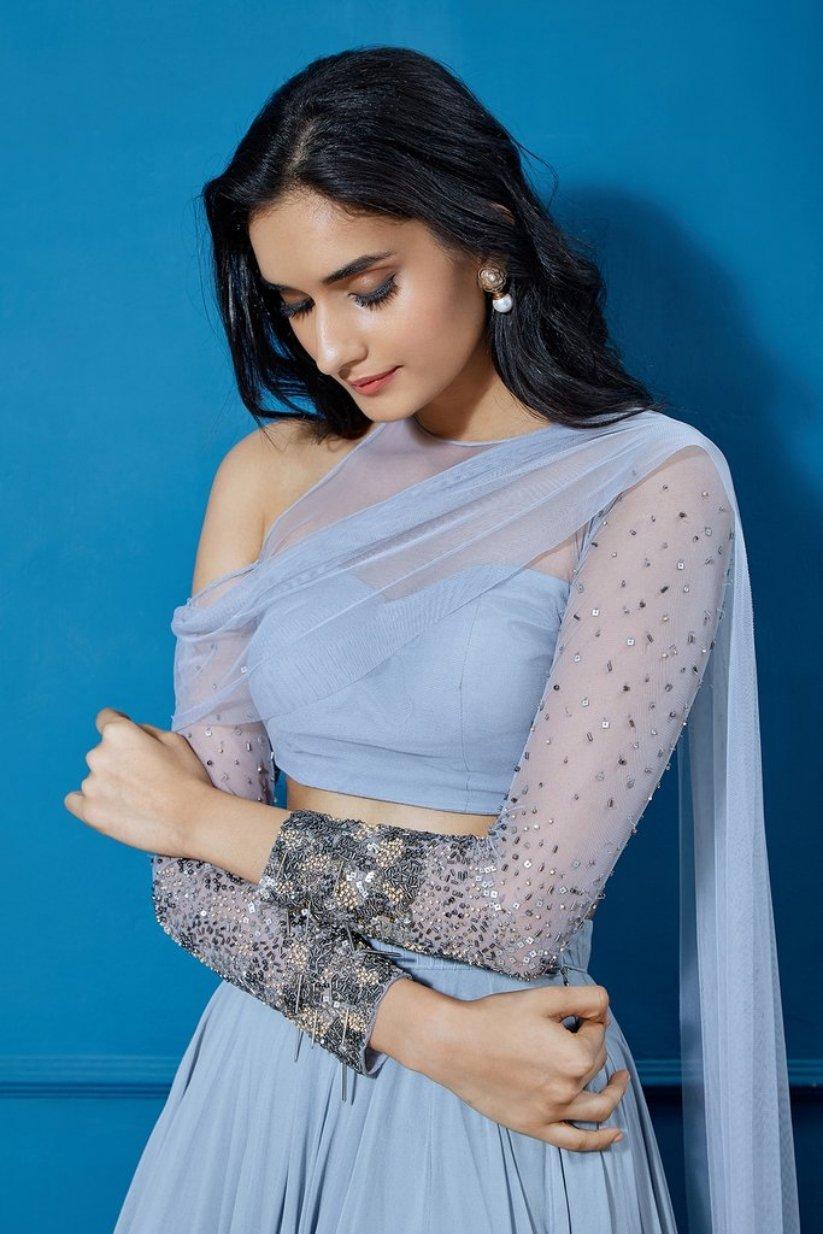 Image Courtesy: Studio East6
While everything about a sheer blouse is breath-taking, this one-shoulder blouse is even more special because of its illusion neckline and subtle sequinned detailing on the sleeve. This one is an out winner for bridesmaids with a minimalistic sense of style that loves sexy designs on subtle colours.
Pleated One Shoulder Blouse with a Gorgeous Neckline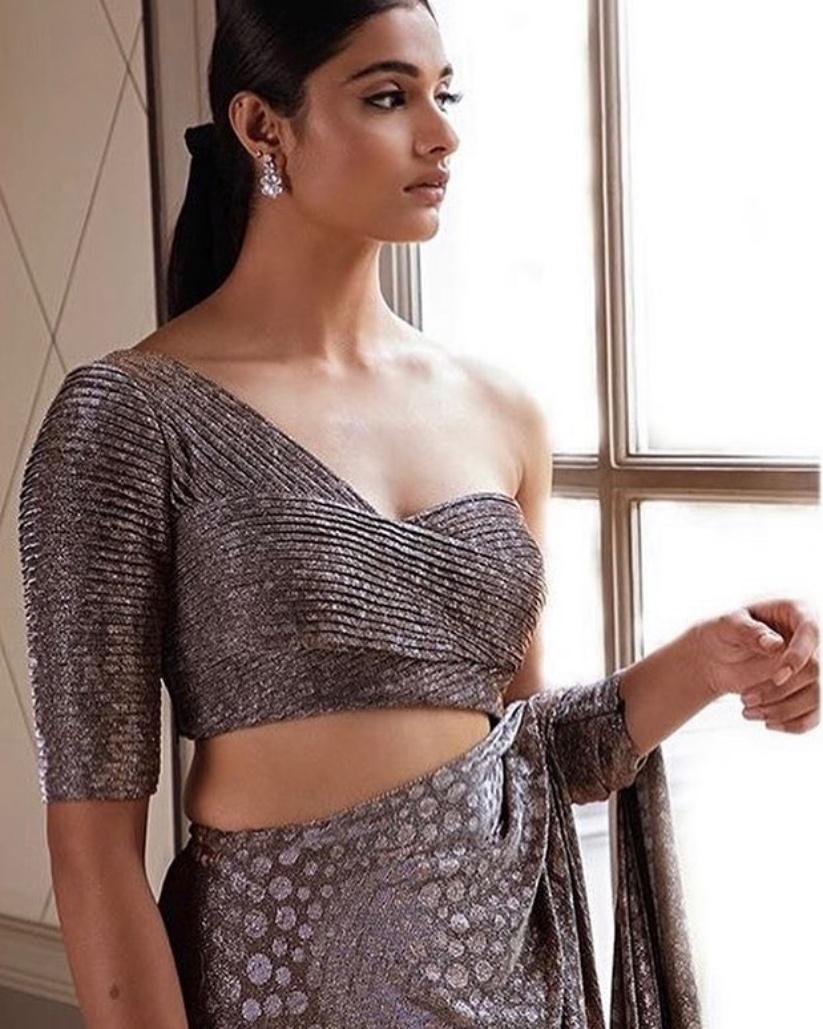 Last but not the least on this list is a glittery silver pleated wonder with a sexy one of a kind neckline that is sure to look stunning with a number of outfits from any wardrobe. Bridesmaids looking to invest in a sultry one shoulder blouse that they can pair again with different outfits must consider this one as their ace choice.
Did you fall head over heels in love with these one-shoulder blouses just like we did? Well, you cannot wear them all, so pick something that suits your style and is just how sultry as you want it to be.
Pick your favourite one shoulder blouse and get in touch with the ace designers to help you get the best fit.