One Gram Gold Jewellery, the Pocket-Friendly Expensive Looking Bridal Jewellery
Imitation vs Semi-precious jewellery has always been in debate in the Indian wedding market. But what's taken the market by storm is one gram gold jewellery, that is growing in popularity by the day. Read on to know what is all about.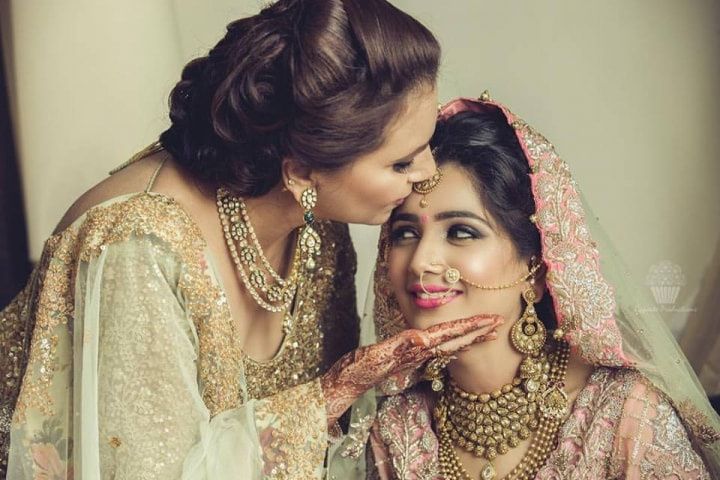 There is no denying that a wedding is an expensive business. And gone are the days when solid semi-precious jewellery could be invested in easily. With the ever growing rates of gold jewellery, the consumers have now shifted to imitation jewellery. As much as the designs satisfy the consumer, the need to still stay true to semi-precious metals, or gold per se, remains void. A genius idea to amalgamate both lower-price and semi-precious metal elements, one gram gold jewellery, has been introduced in the Indian jewellery market.
Quite popular in South India, the love for one gram gold jewellery is spreading across the nation and wedding shoppers have expanded their expenditure power as the options are varied but the price tags are at the lowest. Giving you all the insights on what one gram gold jewellery concept really is, we have here the details for you. So hold your shopping and read on before investing in wedding jewellery.
What is One Gram Gold Jewellery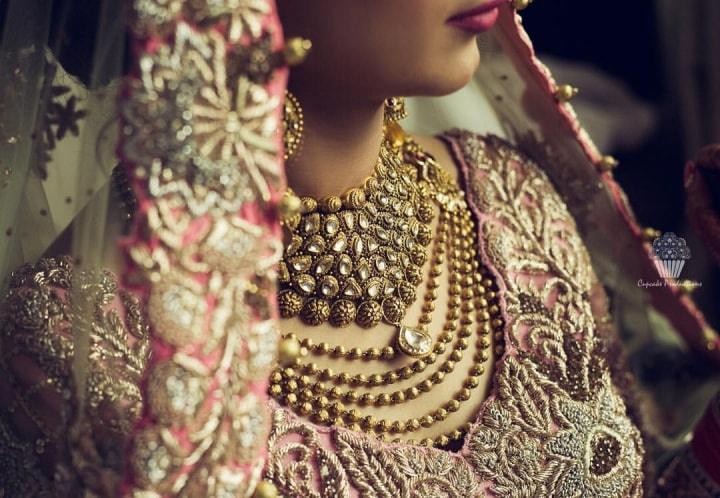 Silver, copper or any other jewellery alloy dipped in a gram of 24-carat gold plating, imitating the expensive jewellery design yet costing 1/10th of the actual amount is what one gram gold jewellery is all about. It is lightweight and the costing cuts down to being quite cheap due to the usage of just one gram of gold in the entire otherwise alloy jewellery.
So we are looking at buying one solid gold jewellery vs a number of one gram gold jewellery, as far as quantity is concerned.
Should You Invest In It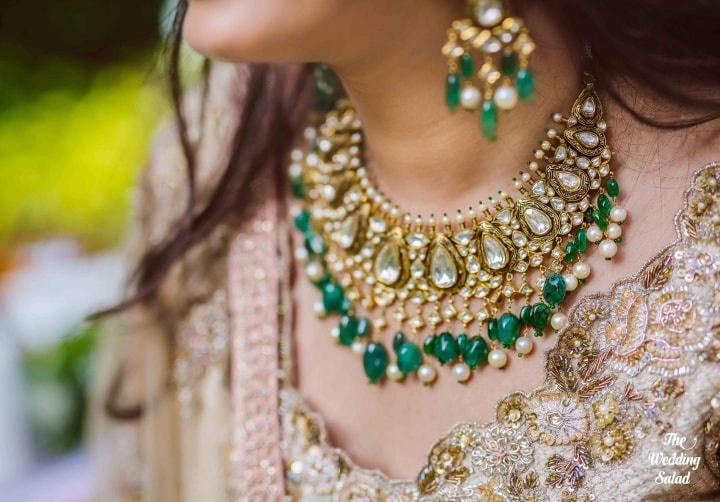 If you are looking at purchasing jewellery from the point of making an investment, then solid gold jewellery or other semi-precious jewellery should be your choice. The return policy is flawless for real jewellery, as is the selling price.
If you are looking at buying jewellery from the point of view of adorning it for regular usage, or if you are a bride who has an eye for luxurious jewellery designs, but doesn't want to invest in a lot over them, then one gram gold jewellery is perfect for you. Always remember to get the return, exchange and sell policies written and signed on paper or receipt by the seller, for future consideration.
One Gram Gold Jewellery For Bridal Jewellery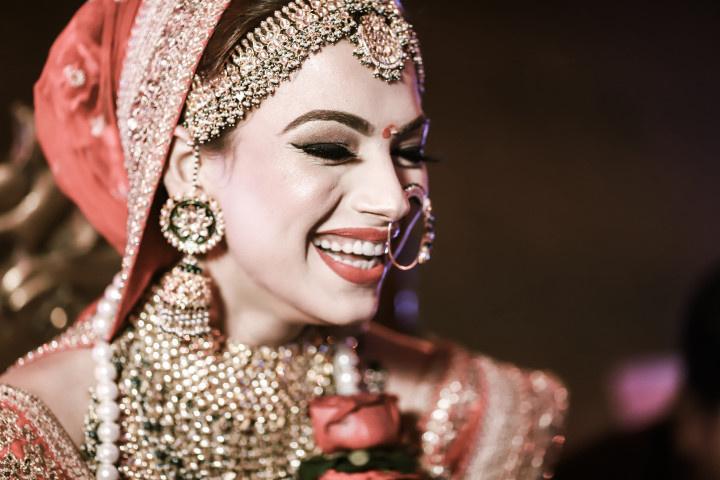 Since gold jewellery plays an important role in Indian weddings, one gram gold jewellery comes in as quite an affordable option to replicate extravagant jewellery designs in the budget. The trend saw its uprise in Southern India first, as gold jewellery is traditionally considered the most auspicious metal that a bride-to-be should adorn for all the wedding functions.
If you have been admiring royal jewellery designs or want to imitate a design that your favourite celebrity wore for her wedding, one gram gold jewellery can deliver just that for a mini-weekend-getaway worthy price tag.
One Gram Gold Jewellery For Mehndi Function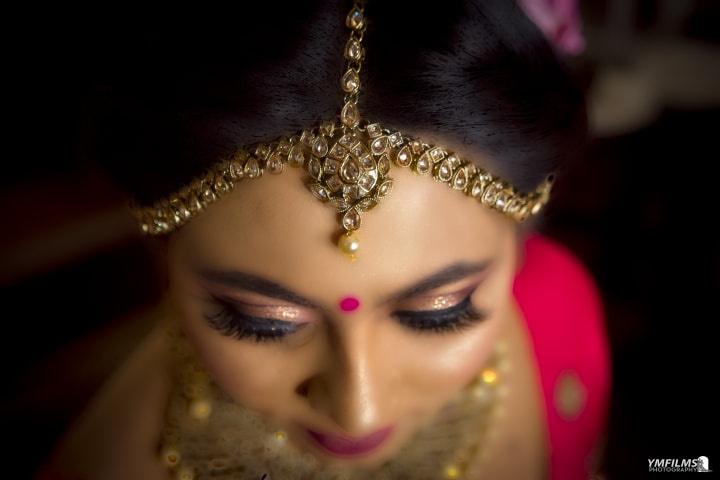 Intricate floral jewellery to an embellished Kundan choker matches a Mehndi look perfectly. American diamond studded gold-plated jewellery has become quite popular for both the Mehndi and Sangeet evening OOTD's. The best part about one gram gold jewellery is that you can get any jewellery style made for a cost that no one can refuse.
One Gram Gold Jewellery For Pre-Wedding Photoshoot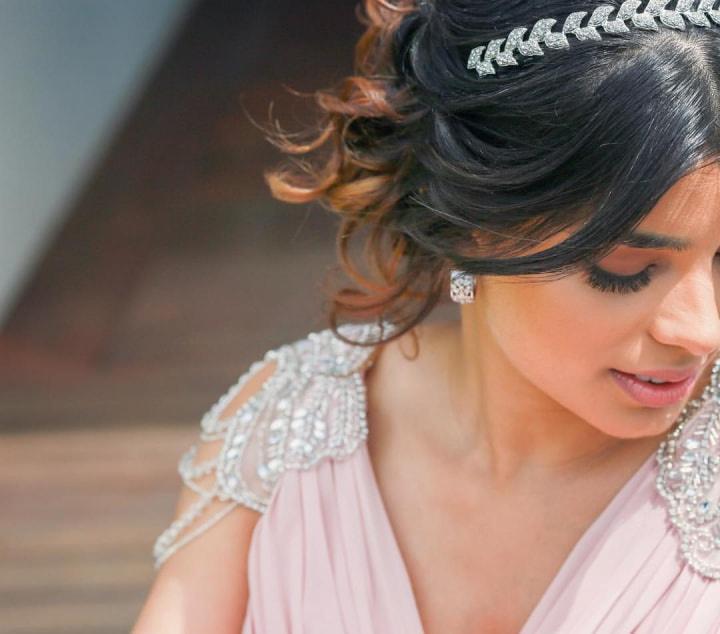 Depending on what you plan on wearing or what the location is, you can invest in one gram gold jewellery that compliments the setup. The best offerings for a photoshoot can be minimal jewellery designs in solid metals. 2018 and 2019 are also witnessing a replica of tribal jewellery into semi-precious metals, which when adorned will bring another level of trendsetter style for your photoshoot. You can look at investing in beautiful one gram gold plated handcuffs and bangles, minimal pendant sets or subtle statement designs that steal the spotlight without being too flashy!
The best part about one gram gold jewellery is that it compliments all Indian skin tones and works wonders with both ethnic and western apparel silhouettes alike. Now that you know all about one gram gold jewellery, you can swipe the budget constraints perspiration off your head and go ahead and visit a jewellery store that offers an array of one gram gold jewellery options to choose from. If you have a certain design in mind, or would like to take notes from couture sure and get it replicated into one gram gold jewellery, then waste no time and go ahead and check out our real weddings section for some jewellery inspirations.
Do you think one gram gold jewellery trend is a great idea and a saver for Indian brides? Tell us in the comments below.