5 Rani Haar Designs in Gold and How to Style Them Right
Forget the old school chokers and Kundan neck pieces. Why don't you go for something imperial? Check out these Rani Haar designs in gold!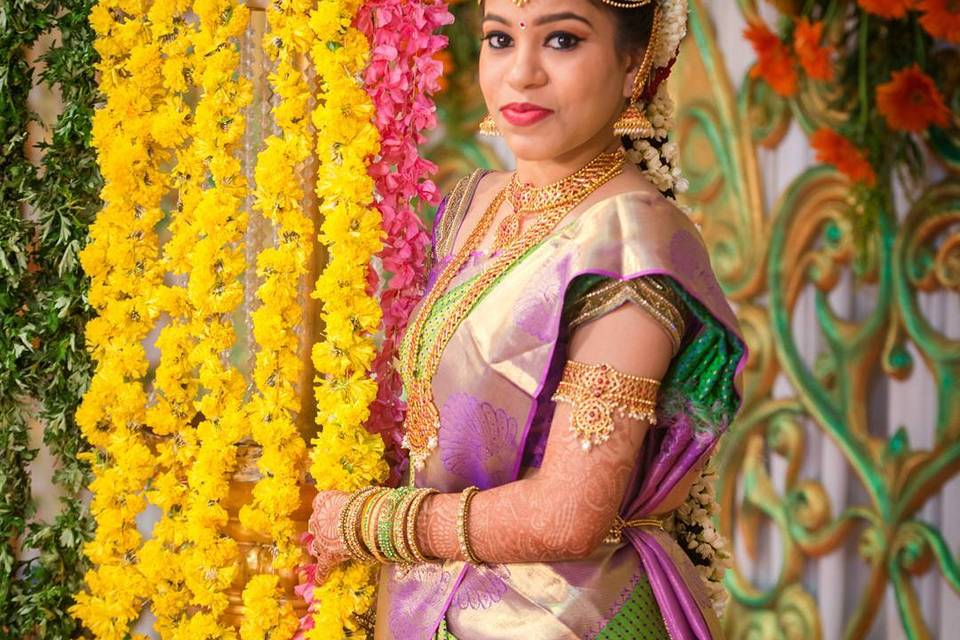 Known to be a piece of ancient jewellery, the Rani Haar is from the state of Tamil Nadu. An essential part of a bride's jewellery trousseau, it makes her look royal on her wedding day and can be styled in different ways. Although you can find numerous gold neck pieces to don on your special day, a Rani Haar has a majestic value to it.
And now, it's not just being worn by the Southern brides but also the Northern ones. You can find them made with a number of precious materials such as pearls and Kundan. However, Rani Haar designs in gold are the most magnificent.
Glowing on the bride's neck, it looks beautiful with her wedding ensemble and adds sparkle to it. Let's check out some of these beautiful Rani Haar designs in gold and see what the hype is all about!
1. Round Pendant Rani Haar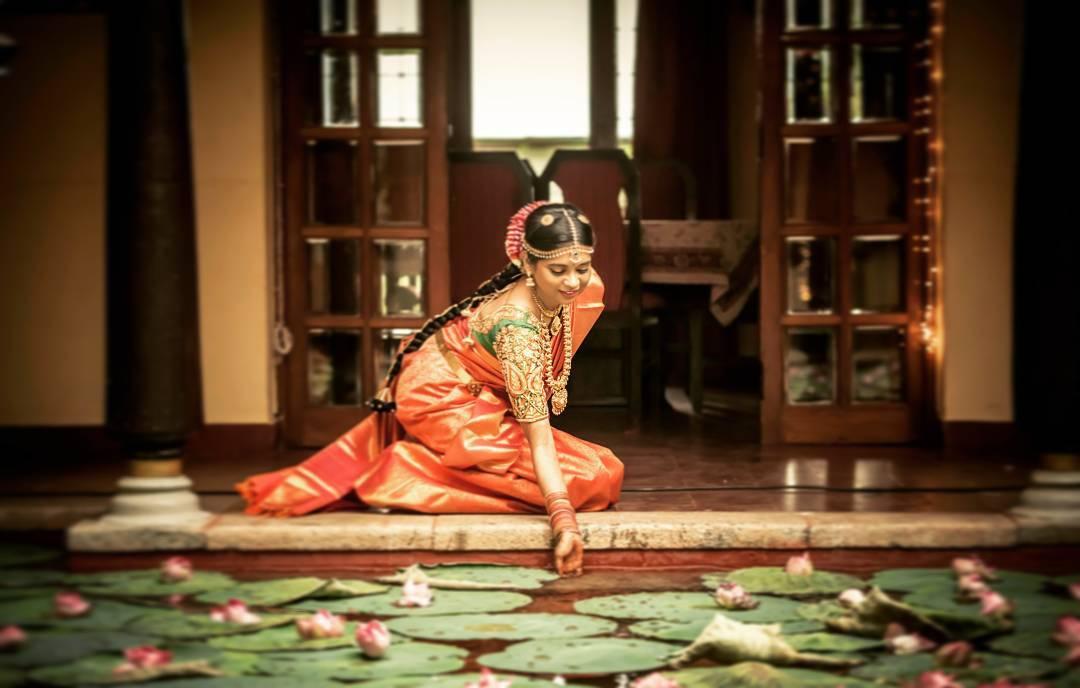 While looking for Rani Haar designs in gold, you will certainly find this neckpiece and fall in love with it. Made up with a broad chain and big, heavy, round gold pendant, it is certainly going to make a fashion statement at your wedding. You can style it up with either a gold choker necklace or a shorter pearl necklace to add value to your wedding jewellery. Wear a gold and pearl Matha Patti or Maang Tikka along with similar earrings and Baajubandh. If you are a Southern bride, you can even go for gold and pearl Kamarbandh. Decked up in gold and pearls, you'll look like one of the most charming brides ever.
2. Gold Beads Rani Haar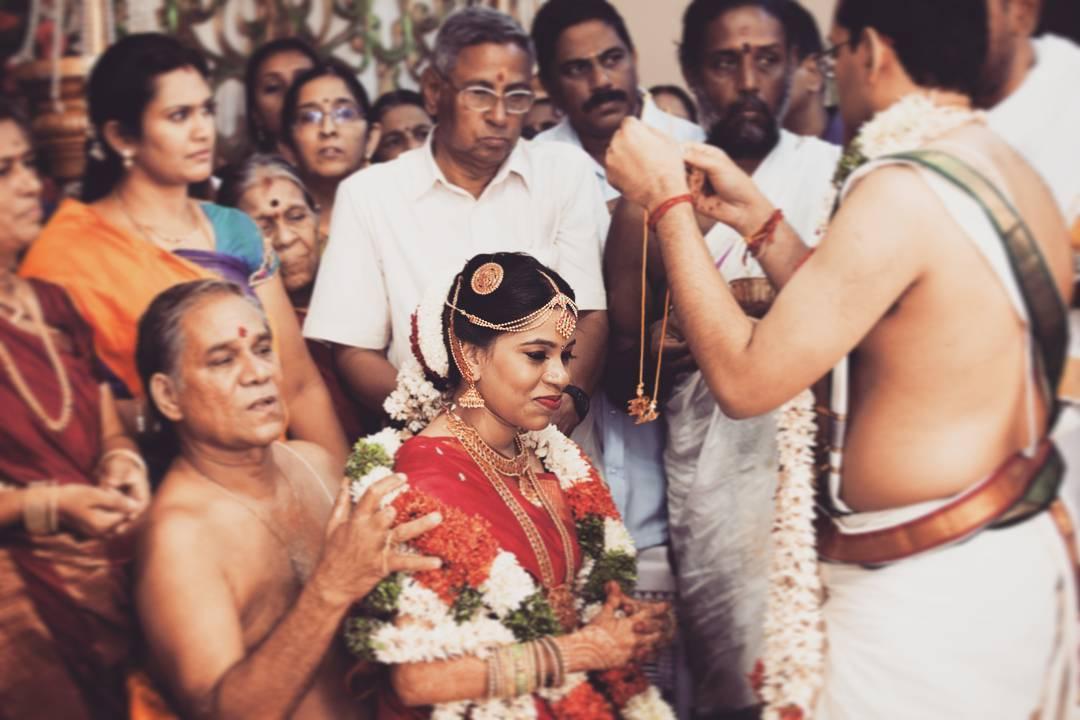 You are bound to find this necklace while searching for Rani Haar designs in gold. With the chain made up of gold beads, it ends with an intricately designed gold pendant. Mostly worn by South Indian brides, it can also be a great neck piece for the North Indian ones. As it is quite long in length, you can always style it up with a Kundan necklace, or a short temple necklace. With such long bridal jewellery, you can choose a braid bridal hairdo and embellish it with floral jewellery. No matter which part of India you belong to, wear a light sheer dupatta on your head to give yourself a traditional look!
3. Beaded Rani Haar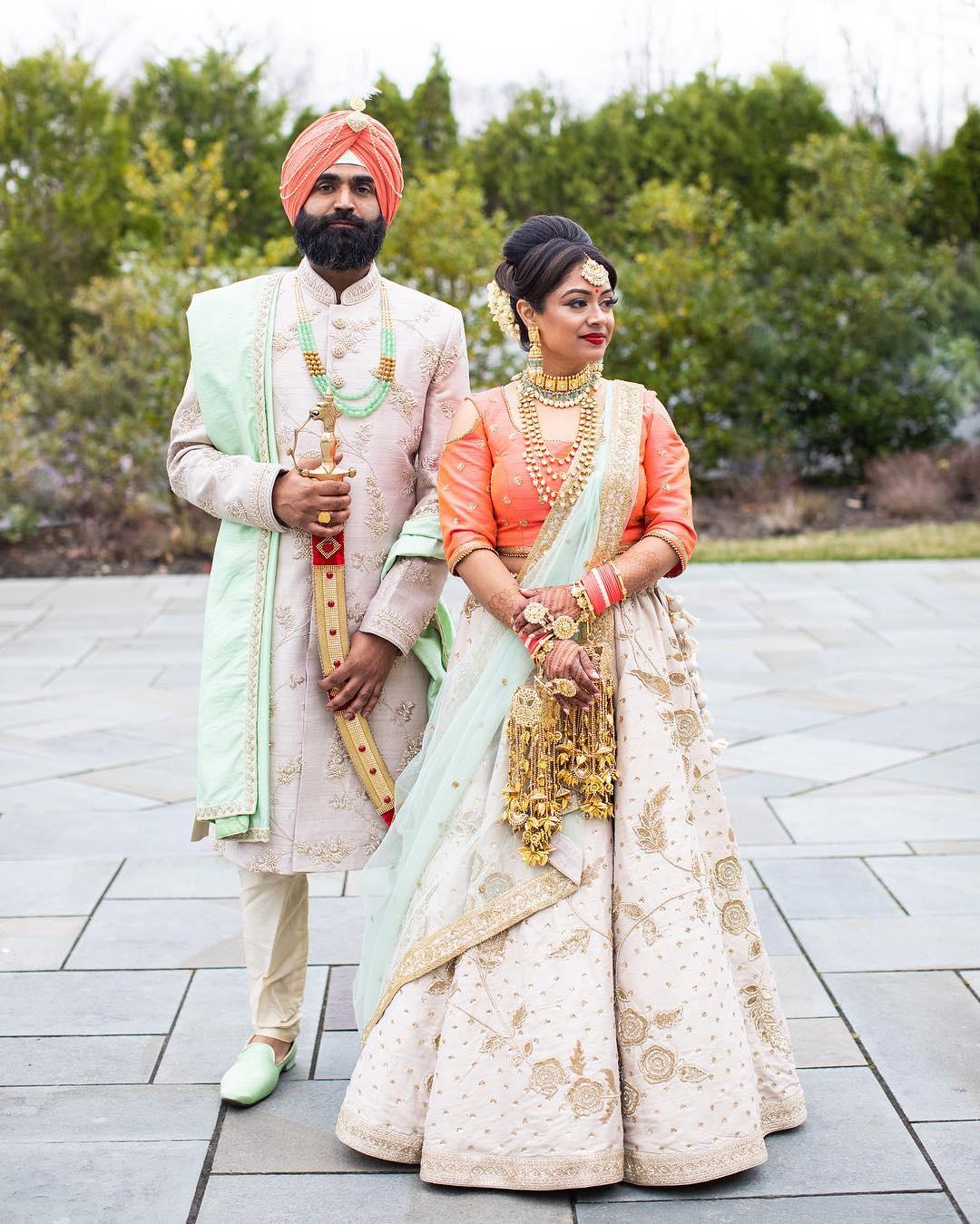 Image Courtesy: Sachi Anand Photography
Made up of only gold beads, this Rani Haar is pure perfection for the minimalist brides who want to run away from chokers. A lightweight neck piece, it is one of the most sought after piece when it comes to Rani Haar designs in gold. You can make an impact with it by wearing the double dupatta style with a heavy dupatta. Apart from that, you can wear other ancient jewels like the Kamarbandh and Baajubandh along with the neck piece.
4. Intricate Gold Rani Haar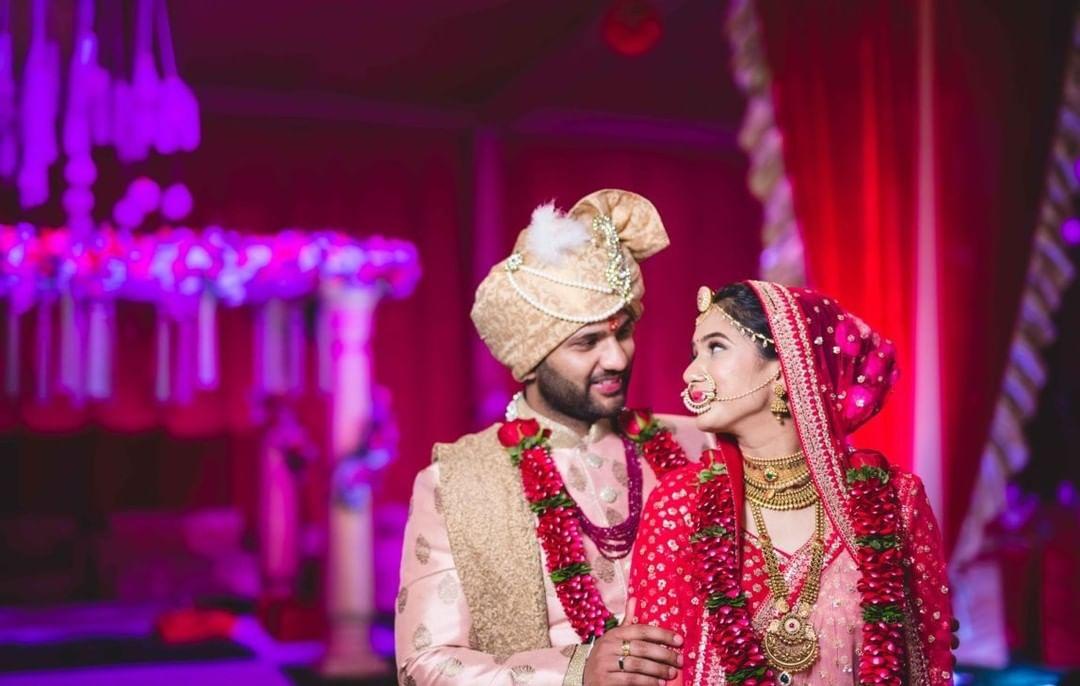 If you want to be the centre of attention all the time at your wedding, this intricately designed necklace is the right choice for you. Created with numerous embellishments, you'll be lucky to find it in when looking for Rani Haar designs in gold. As it's a heavy jewel, you can add a light gold choker with it. Along with that, go for lightweight gold Nath and Matha Patti. Try to avoid jewellery pieces like Baajubandh and Kamarbandh as it might get uncomfortable for you. A simple bun hairdo will be the best hairdo to go for. Along with that, go for a single dupatta style so that you remain comfortable on your wedding day.
5. Emerald Pendant Rani Haar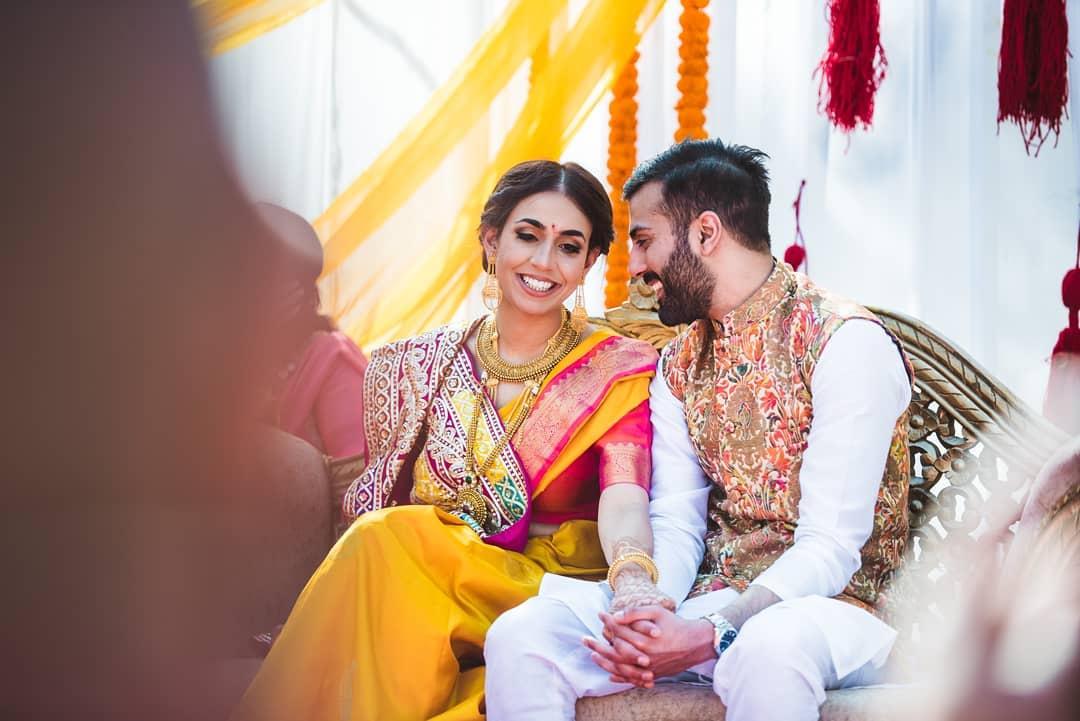 With a round pendant embellished with an emerald, this Rani Haar certainly seems to be essential for the bridal trousseau. It took our hearts away while searching for Rani Haar designs in gold. With a slim gold chain, its heavy pendant looks charming, especially because of the emerald stone. As it's not a heavy jewel piece, you can style it with a heavy choker necklace or a contrasting one. Style it with heavy gold earrings and Matha Patti, along with a Kamarbandh. If you wish, you can add a gold Bajubandh to it as well. With all this gold jewellery, a red wedding lehenga, or a red bridal silk saree would look wonderful!
Looking at such magnificent Rani Haar designs in gold, any bride would go gaga over this style. Maybe that's why they have been in trend for the past centuries and will continue to be every bride's favourite jewellery style. With such variety, many brides in the country have been donning them on their wedding day to look like a queen. What do you think about these Rani Haar designs in gold? Tell us about your views right now!
Don't know where you can get exquisite jewellery like this? Check out these jewellers near you!