Yellow Outfit Ideas for Every Bride & Her Pre-wedding Ceremonies!
Want to look stunning during all your wedding events? Check out these yellow outfit ideas that can help you stand out!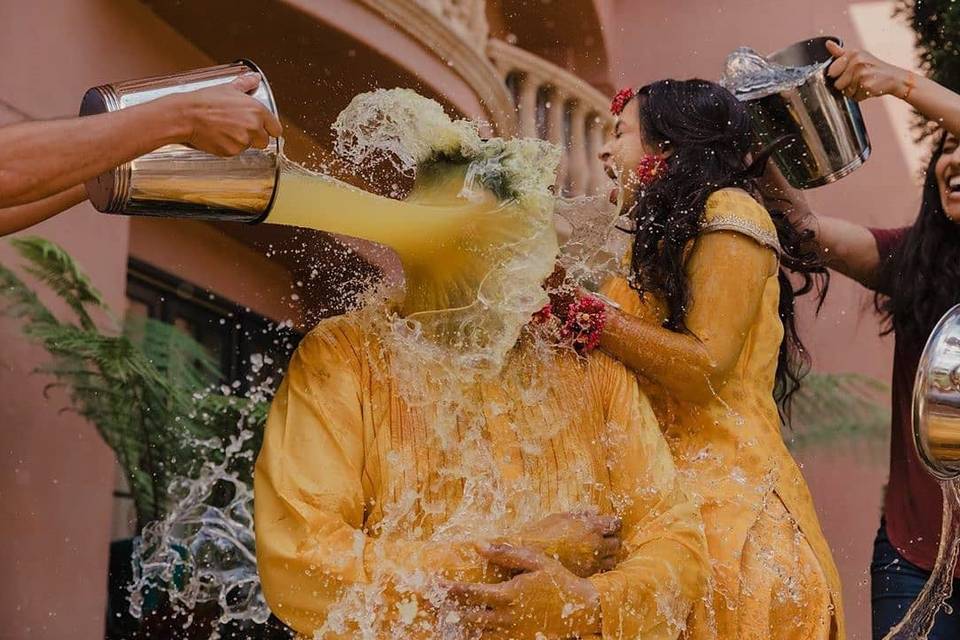 There's absolutely no other colour that symbolises cheeriness the way yellow does. Associated with sunlight, flowers, and warmth, yellow is a fantastic colour to sport on your pre-wedding ceremonies. Wearing a yellow outfit not only shows your guests how happy you are but also ensures that all eyes fall on you – it's really hard to ignore someone in such a bright outfit!
The colour can work for almost all your pre-wedding ceremonies, like the Haldi, Mehndi, and even the Cocktail night. Check out these yellow outfit ideas that work with various ceremonies, and how you can style them to look your best!
A. Yellow outfit ideas for the Mehndi!
While wedding rituals differ amongst the various cultures of India, there's one thing that remains constant – the Mehndi is always a day event. So, brides tend to favour pastels and bright primary colours for this function. The following are a few yellow outfit ideas that can work for the Mehndi:
1. Anarkali suit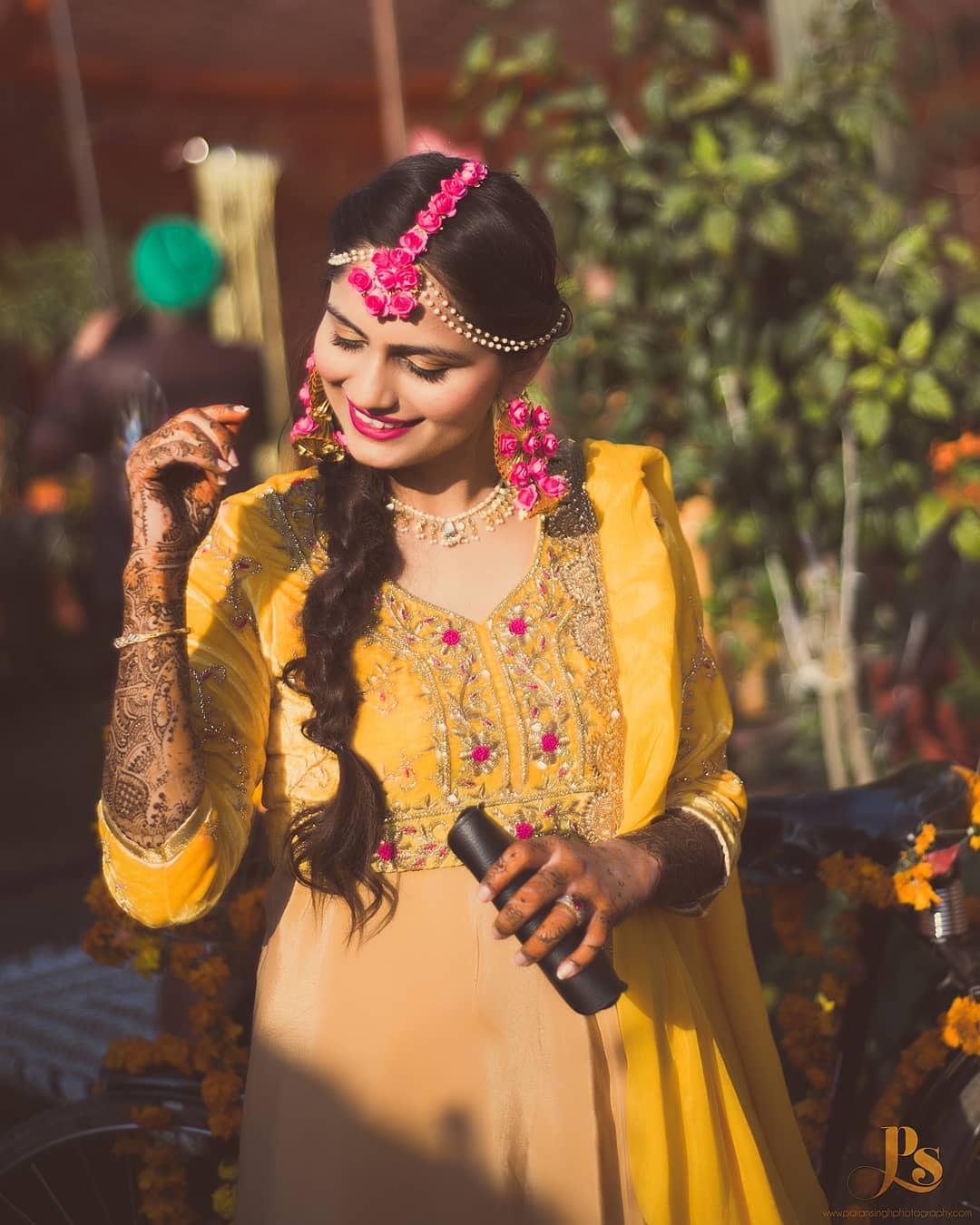 Often, the Mehndi ceremony isn't one that calls for OTT fashion the way the Sangeet or the wedding does. So while brides do strive to look their best during this function, they can get away with lighter outfits. This Anarkali suit is a great example of what you can wear to your Mehndi. Style it with lightweight jewellery like necklaces and Matha Pattis.
2. Glittery Lehenga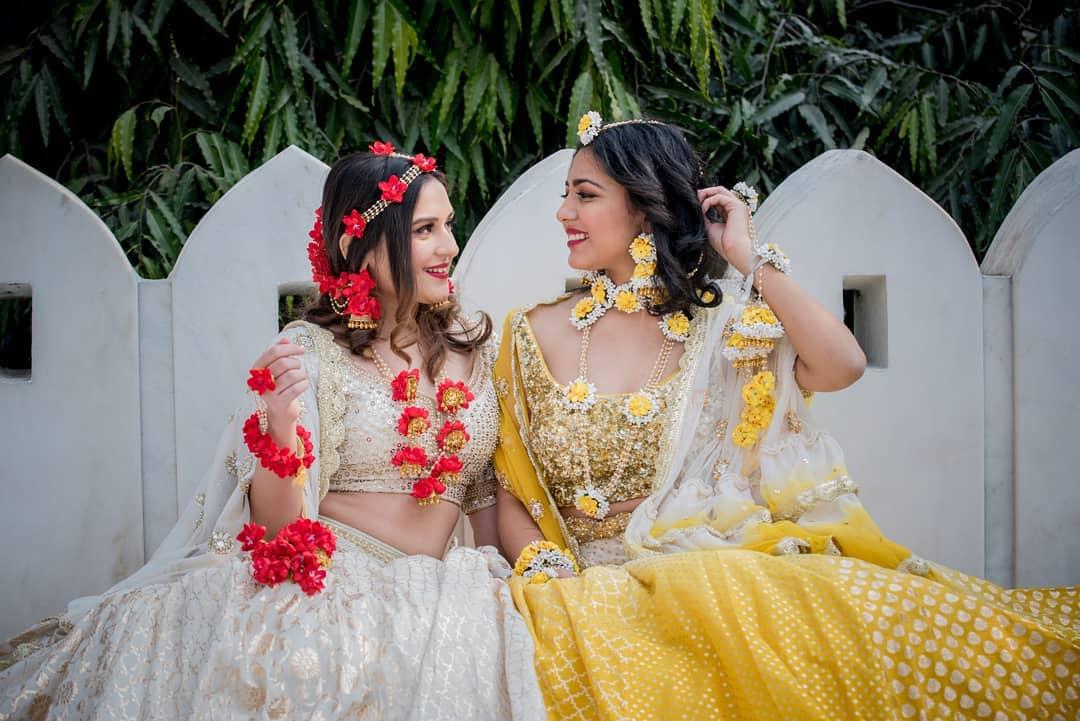 This glittery lehenga is ideal for the Mehndi because the bride does not have to wear a ton of jewellery with it. The sequined choli and sparkly lehenga skirt ensure that there's more than enough bling for the bride. You can definitely add on flower jewellery if you want to accessorise your look.
3. Bright yellow lehenga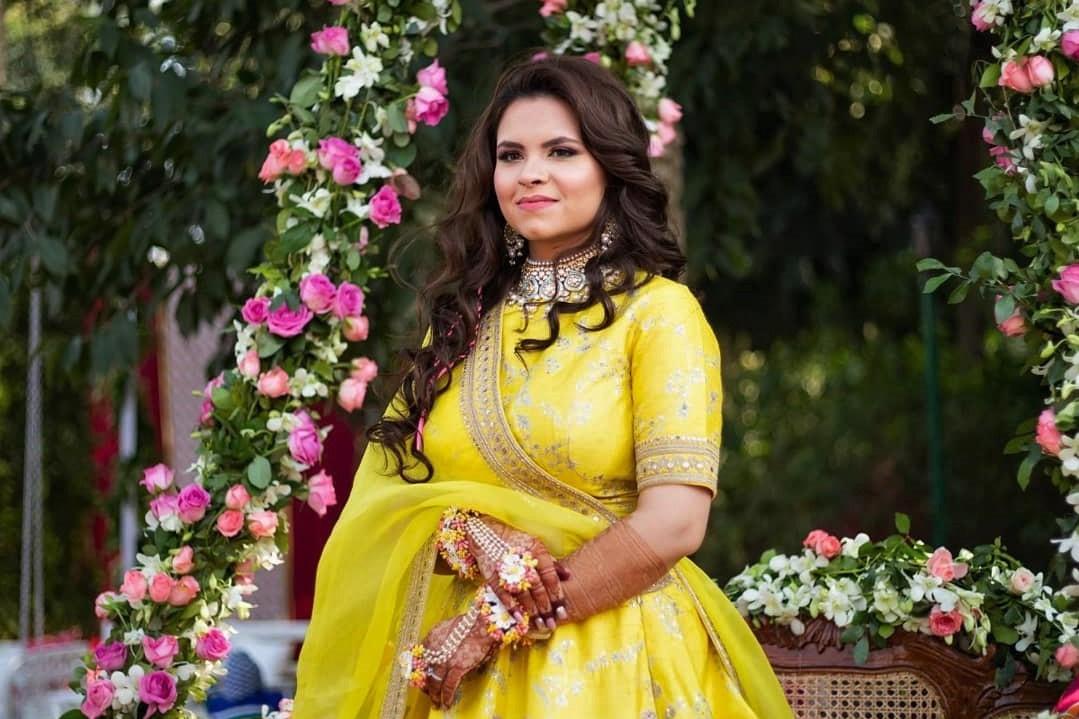 This bright yellow lehenga is ideal for brides who do not want a low-key Mehndi event. Though this lehenga has a few shimmery elements, it is toned down enough for the bride to be able to add a heavy necklace without blinding her guests. If you're not into the idea of a gold necklace, pick a long strand of pearls instead!
4. Indo-western attire!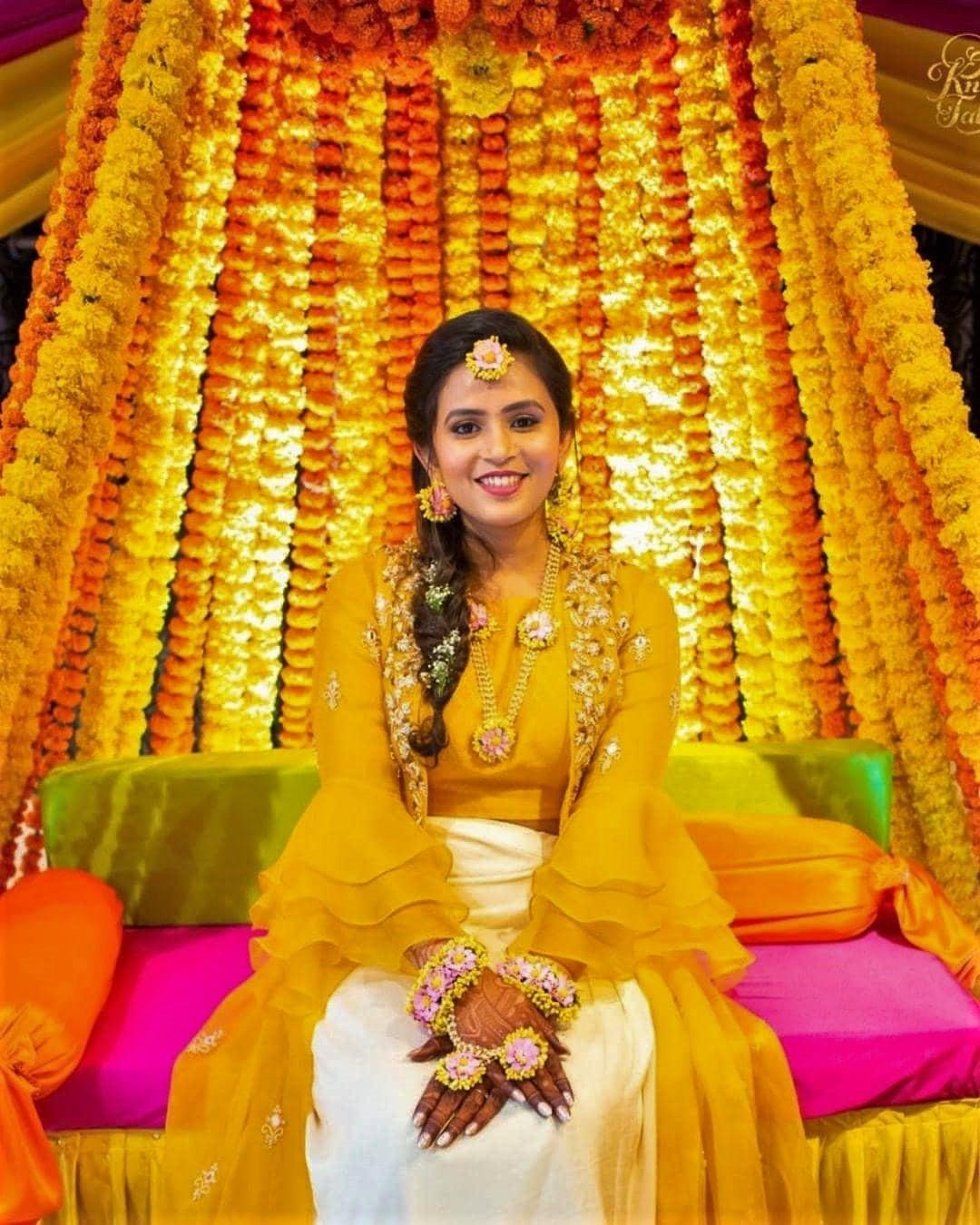 The Mehndi function is an ideal one to experiment with Indo-western attire. This tunic with bell sleeves and white dhoti pants is quite fashionable and allows you room to stretch and relax while your mehndi artist decorates your arms and feet.
B. Yellow outfit ideas for the Haldi!
More often than not, brides elect to wear yellow during their Haldi ceremony to match the turmeric paste their families apply on them. If you're planning to do the same, check out these yellow outfit ideas!
1. Light lehenga for a combined function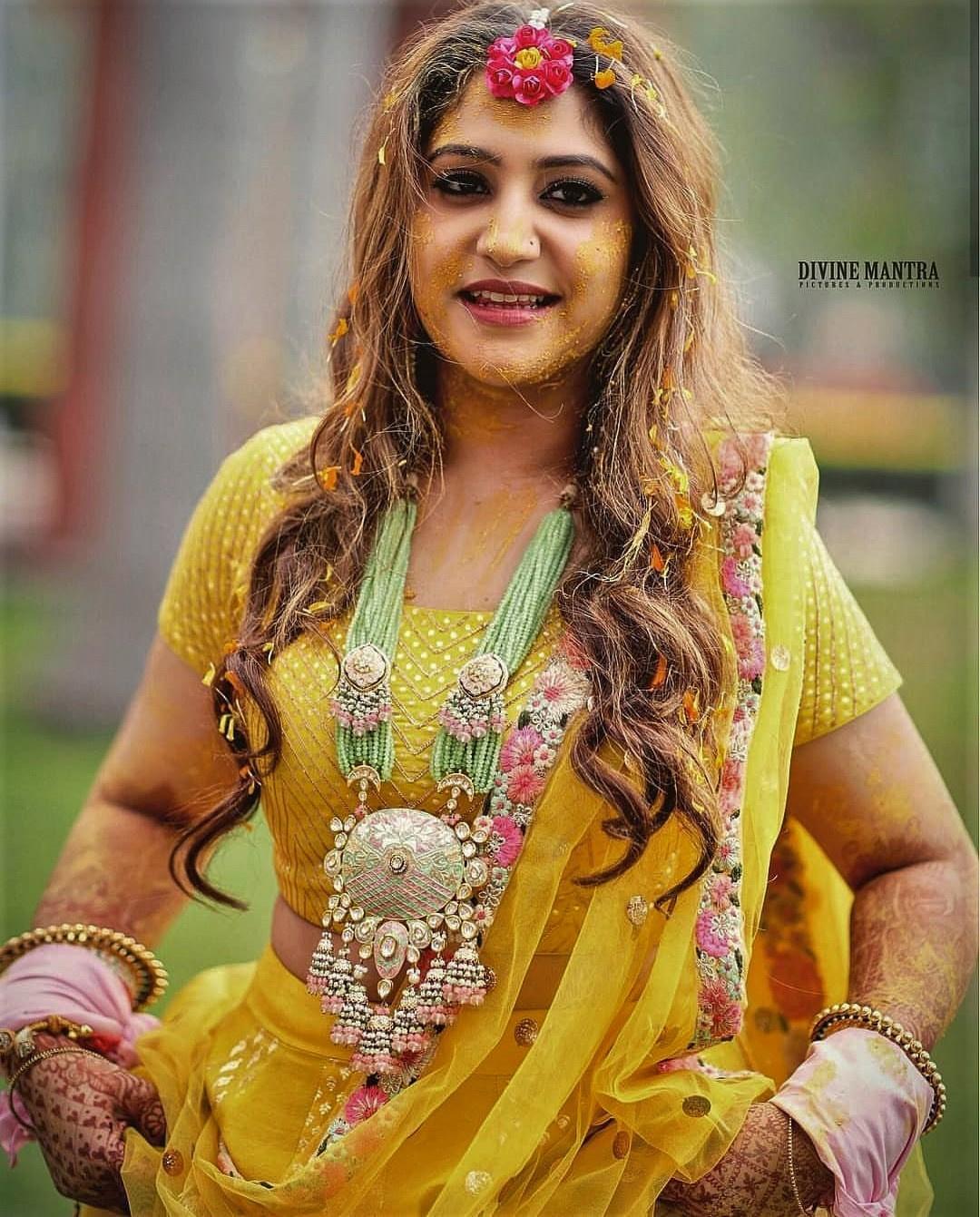 If your family is planning to combine the Haldi and Mehndi functions, you cannot wear a super casual outfit. So, go for a light lehenga that is on the plainer side. You can use beaded jewellery to accessorise your look. We'd suggest that you stay away from traditional jewellery unless you want to spend the next few days wiping off turmeric and mehndi stains!
2. Plain Chiffon saree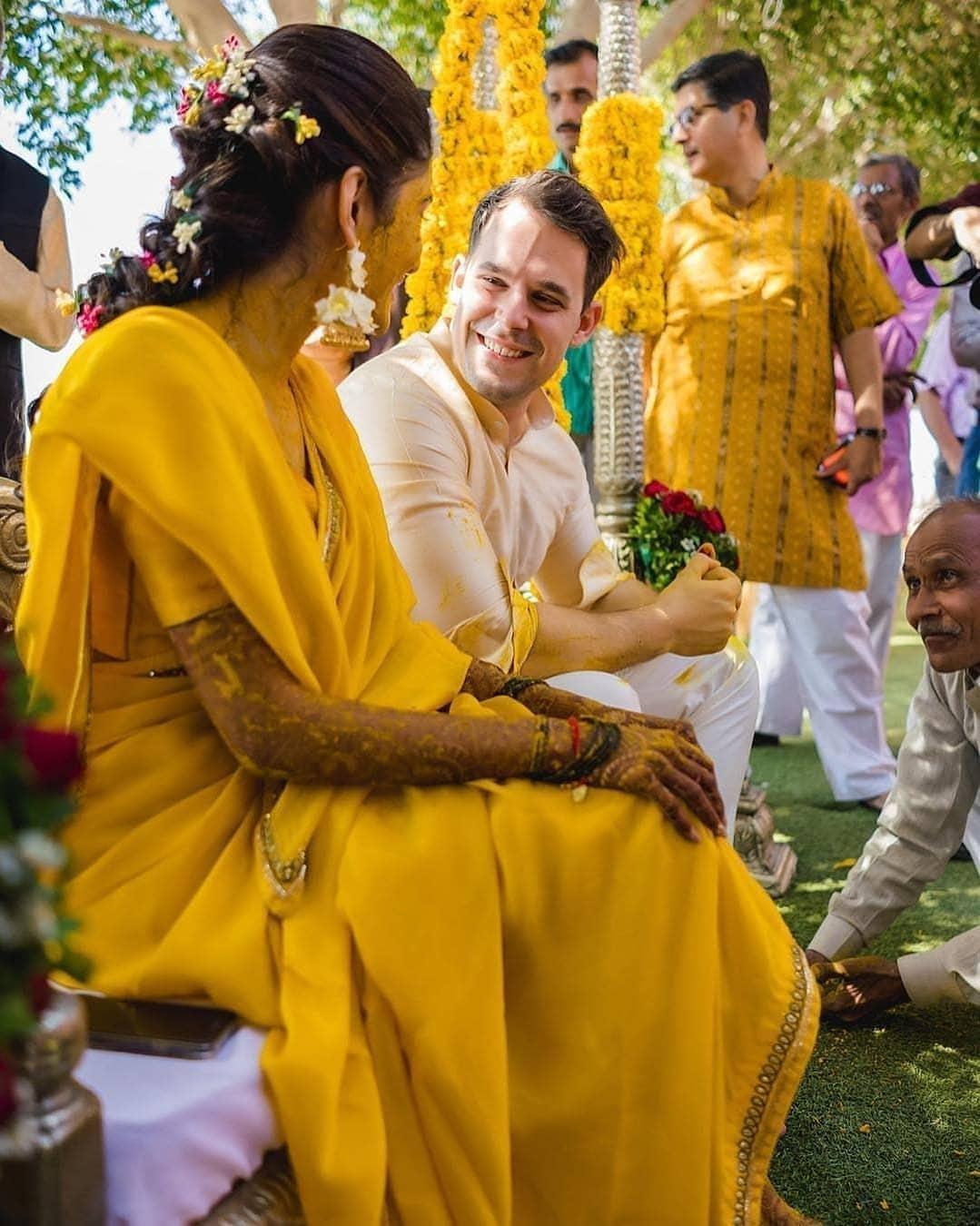 In many cultures in India, it is the norm to wear an old and plain garment on the Haldi. A plain yellow chiffon saree is, therefore, perfect for this event. It can ensure you look great while keeping all the Buri Nazar away from you.
3. Salwar Kameez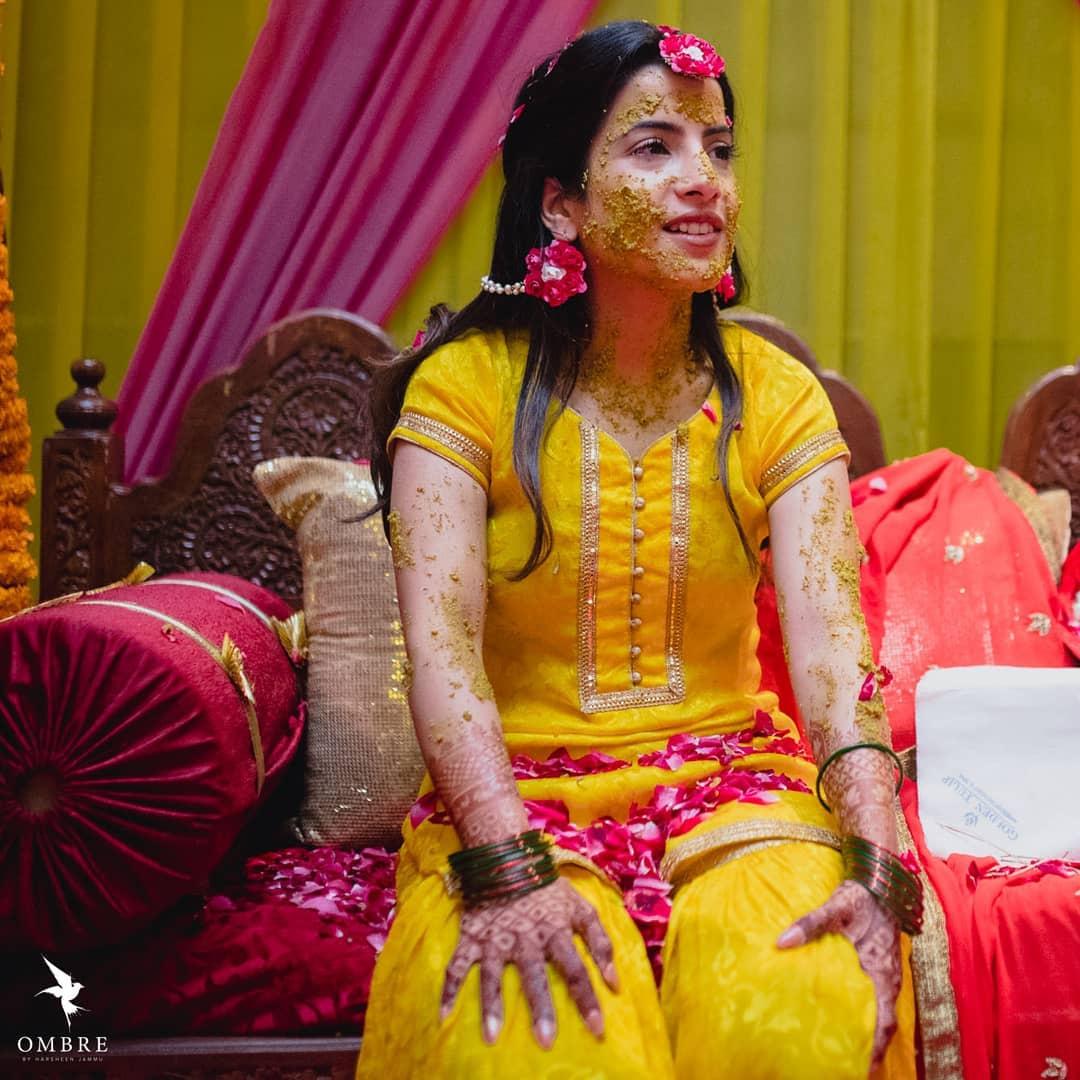 A Salwar Kameez is an ultimate outfit for people who prioritise comfort. During your Haldi, you'll be sitting in a Puja ceremony, and then you'll have turmeric smeared all over you. So, pick an outfit that lets you move about comfortably. Accessorise this fuss-free look with floral jewellery or adorable silver Jhumkis.
4. Dual toned lehenga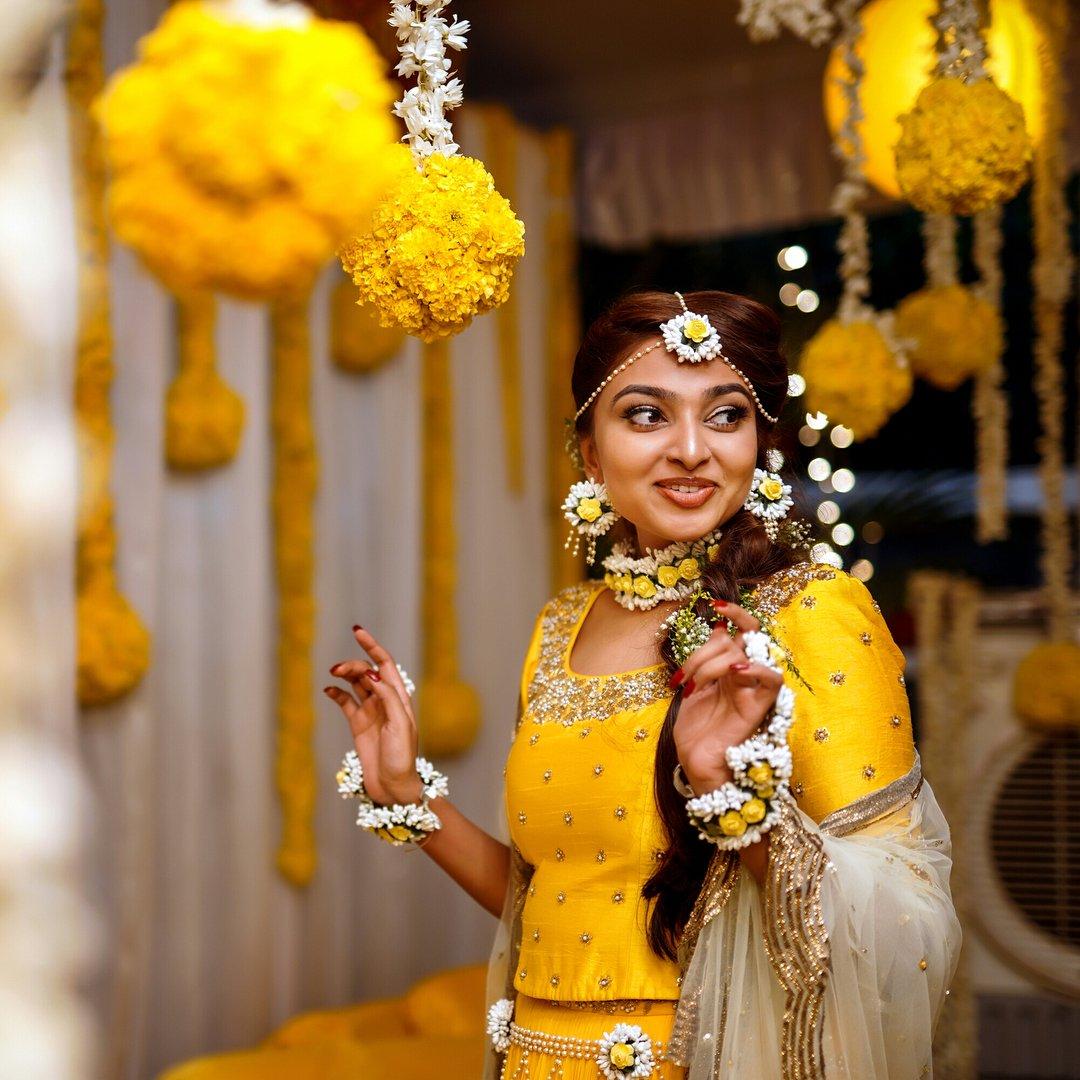 A lehenga with a sheer dupatta can be a great Haldi outfit for brides who are combining the Haldi and Mehndi. When you've got a large guest list for an event, you can't hide behind a plain outfit! Wear silver jewellery to add shine to your ensemble.
C. Yellow outfit ideas for the Cocktail!
We often associate very dressy outfits when we think of the Cocktail or the Sangeet. While brides bring their best Payal-clad-foot forward for this event, they resort to jewel tones and some pastel shades. But, there's no rule that states that yellow isn't dressy enough! Check out these yellow outfit ideas for the cocktail night!
1. Bright lehenga with a fitted choli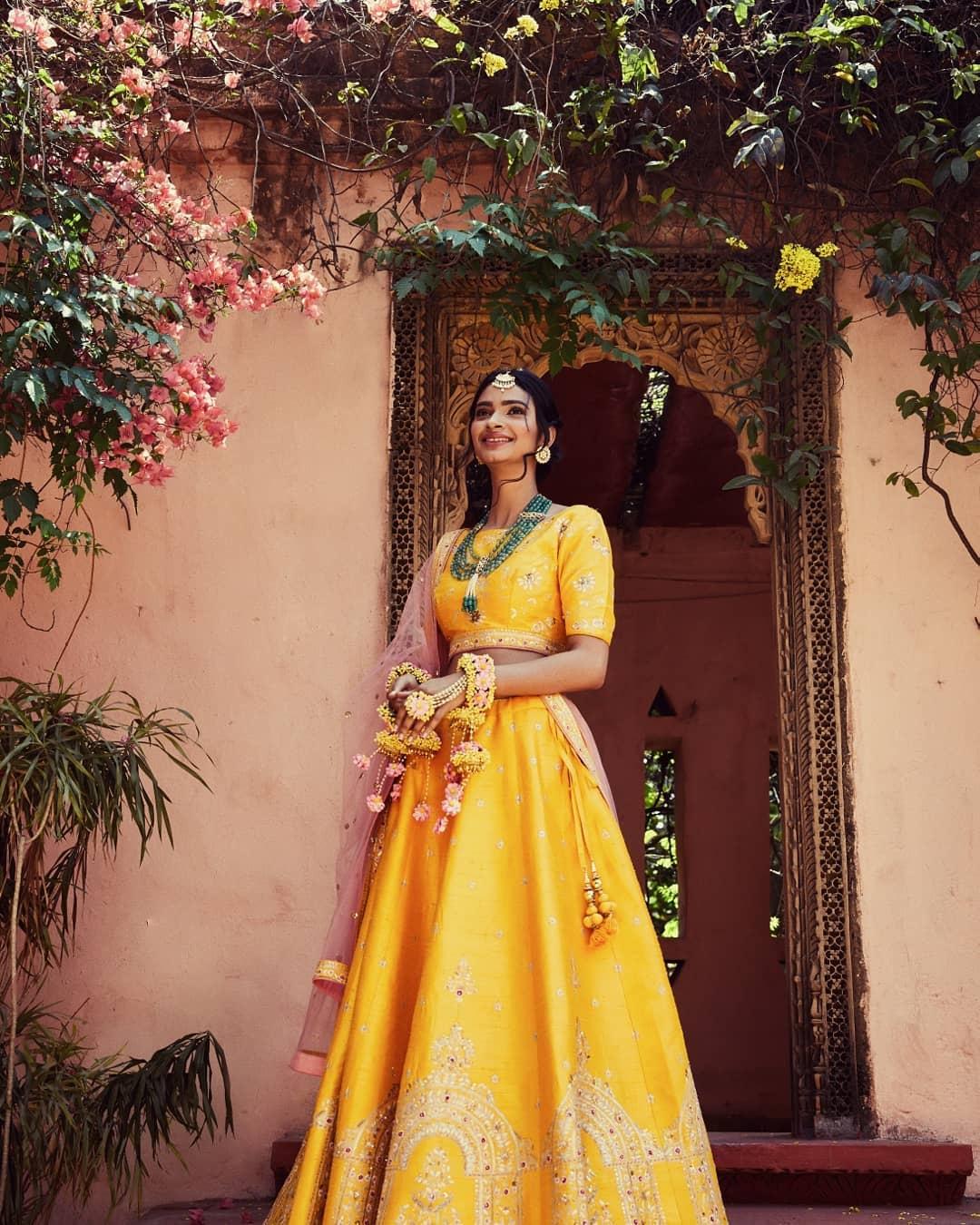 The difference between a great outfit and a bad one does not lie in the colour – it lies in the fit! This perfectly fitted lehenga can be great for a cocktail night! Pair contrasting jewellery to bring more colour to your look.
2. Day to night lehenga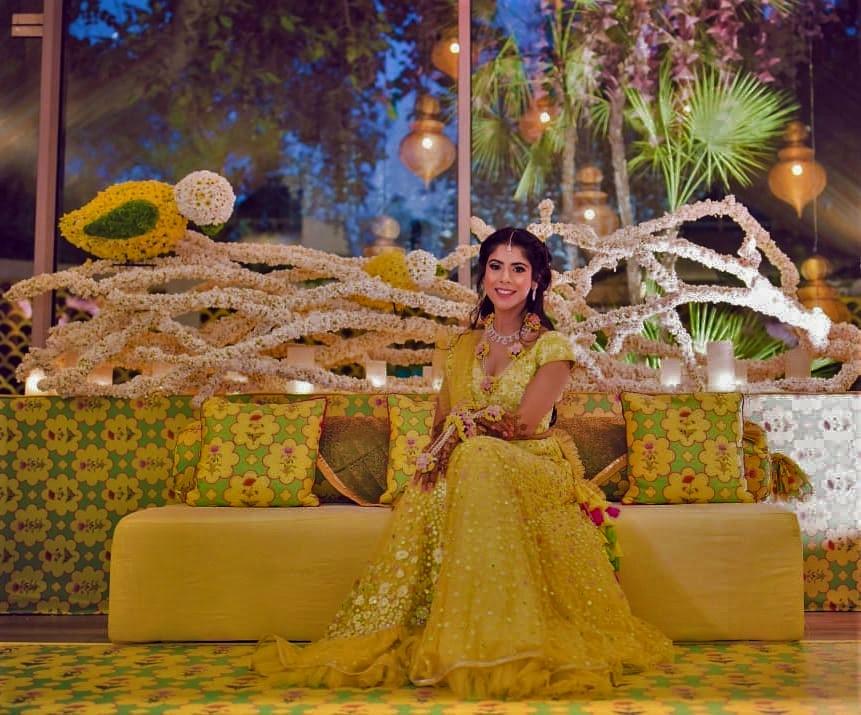 Some families combine the Mehndi and Sangeet, and if your family is doing the same, you need a great day-to-night look. A yellow outfit like this lehenga can perfectly fit the bill. Switch out your floral accessories for a Kundan set with emeralds and you'll show people how to make the perfect transition!
As you can see, there is a plethora of yellow outfit ideas just waiting to be explored. Do not sideline this happy hue by thinking it is too casual for most wedding events. Wear it, flaunt it, and keep a tally of all the compliments you receive!
The perfect ensemble can only be completed with great hair and makeup. Get in touch with these makeup artists!