11 Stunning Salwar Kameez Neck Designs for Stitching for the Beautiful Bride-To-Be
From sequins to thread work, there are many unique ways to style your salwar kameez. But the salwar kameez neck designs for stitching really define the outfit and give it a whole new dimension. We've rounded up a list of our favourite designs!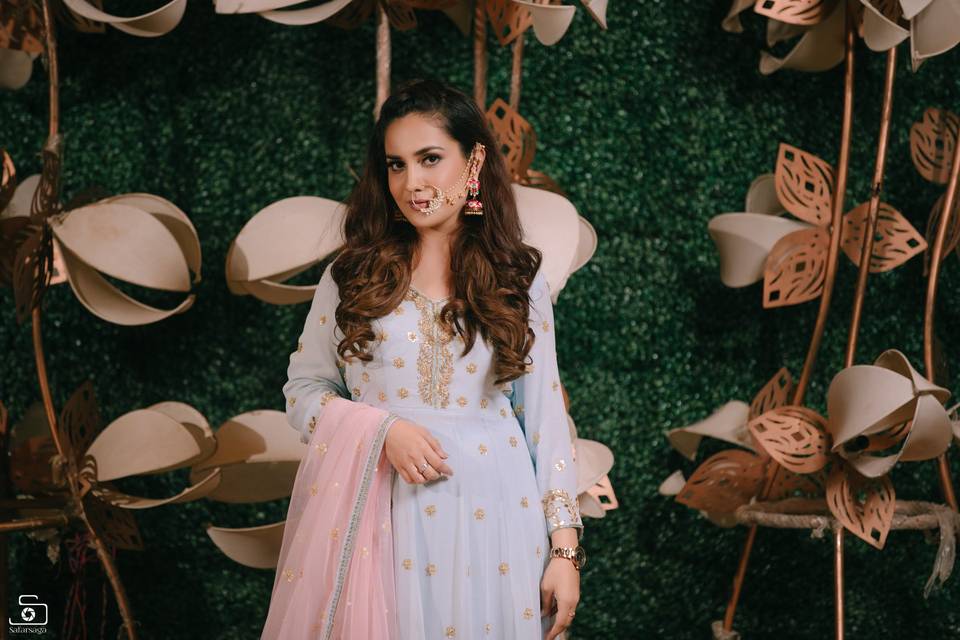 One classic outfit that defines Indian attire at its best is the salwar kameez. A versatile piece of clothing that comes in many different styles, salwar kameez never fails to impress. Many celebrities have rocked the outfit at various events and it has become a staple at weddings too. Many brides opt to wear a salwar kameez at their Mehndi or Sangeet for its festive vibe and comfort level. From the various patterns, designs and fabrics, salwar kameez styles are endless.
Salwar kameez is a timeless outfit combo and a favourite among many but what gives this attire that added touch of glam and sensuality are the neck designs. From thread work to bead and sequin embellishments, salwar kameez neck designs for stitching have become incredibly unique and creative. To give you some inspiration for your outfit, here's a list of the most elegant and innovative salwar kameez neck designs for stitching.
1. High neck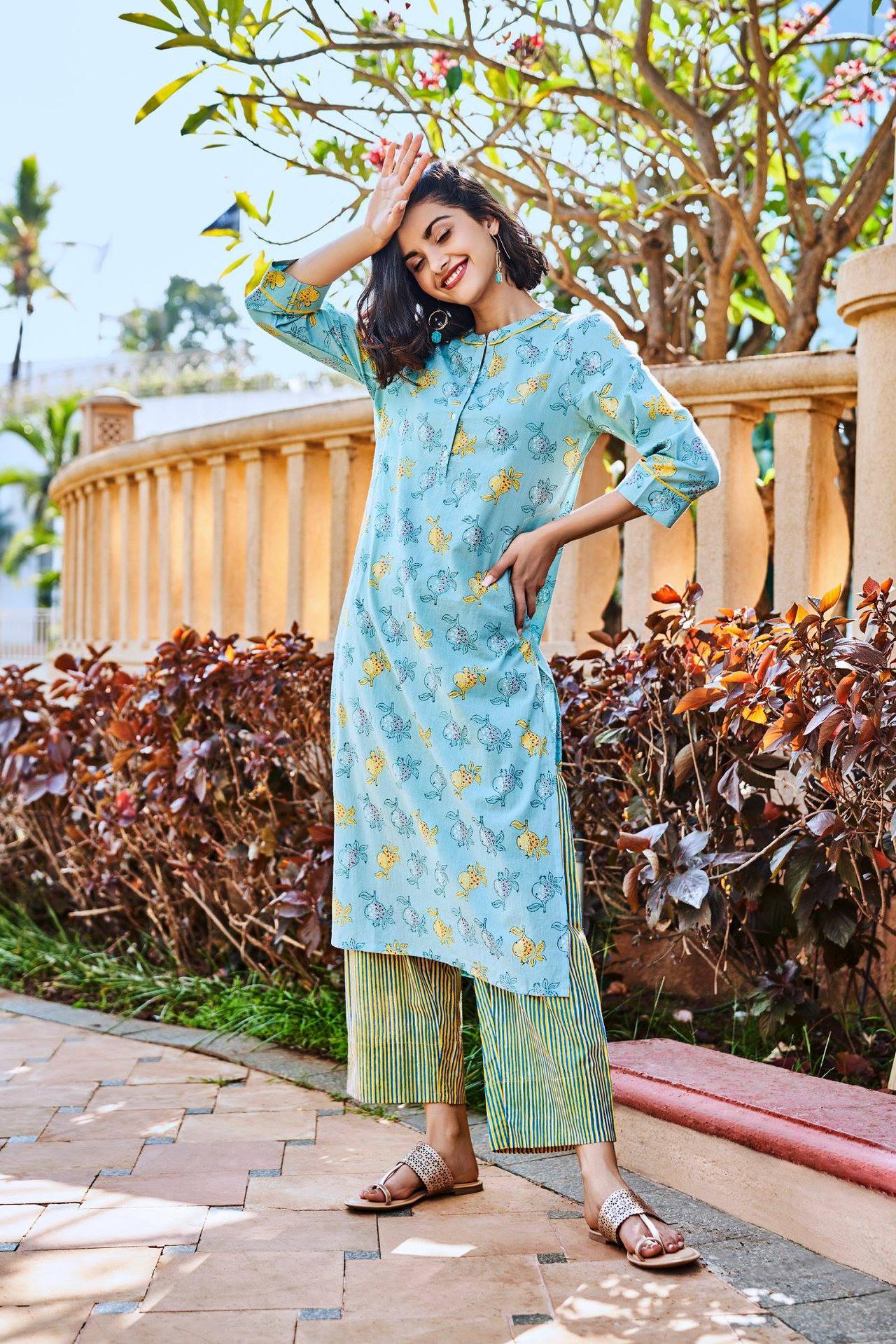 Image Courtesy: Global Desi
If your salwar kameez comes with numerous design elements and patterns, you can balance this out with a simple high neck design. The high neckline acts create a statement and do not require too much accessorising. Salwar kameez neck designs for stitching such as a high-neck are a great option for Anarkali designs or Kurtas that have long sleeves.
But avoid this neck design if you are top heavy as it draws attention to the upper part of the body.
2. U-neck with a front slit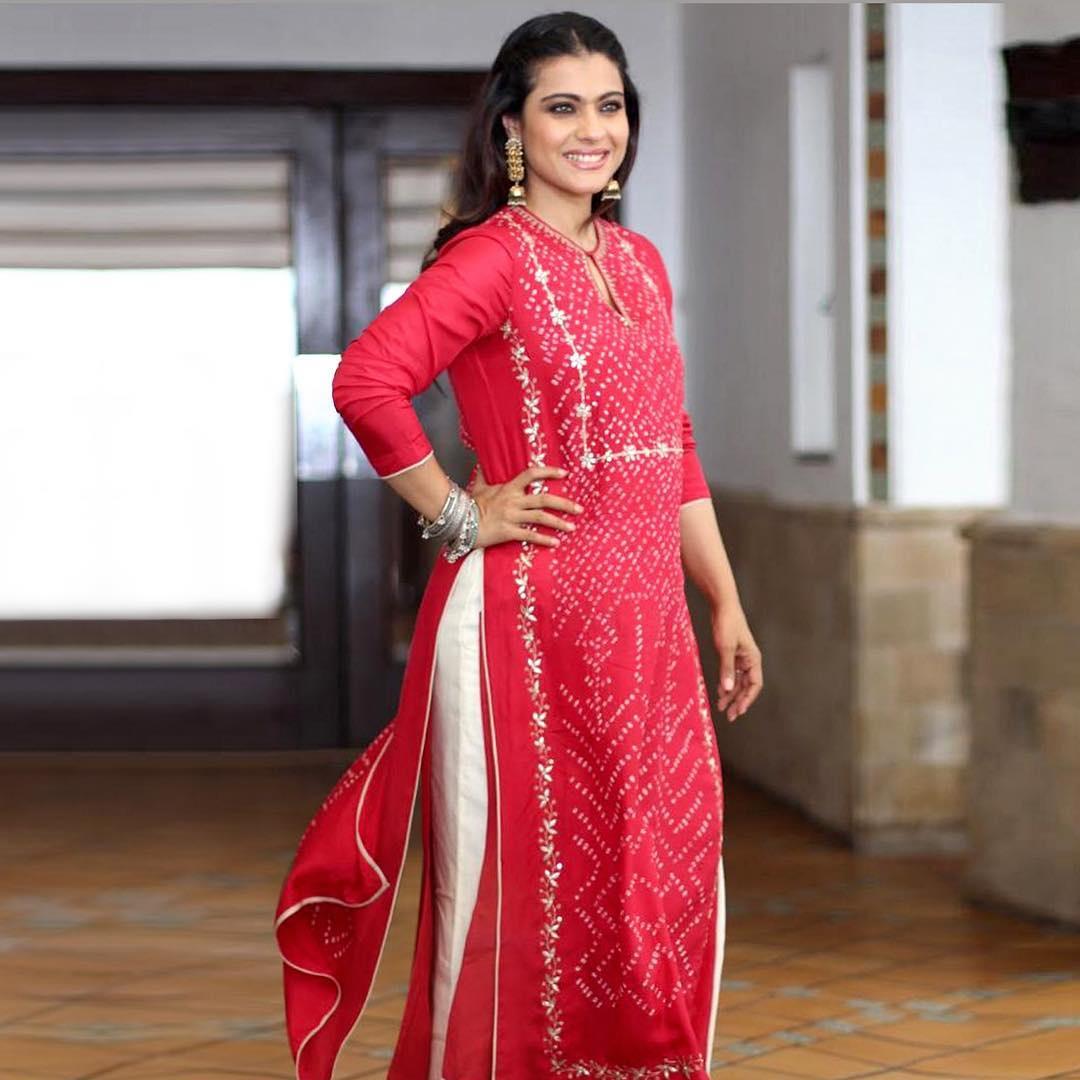 If you want to add some creativity to the traditional U-neckline, you can add a slit down the middle for a touch of sensuality. This salwar kameez neck designs for stitching can really transform a classic outfit into something more modern and unique.
In recent years, this creative neckline has become a favourite among many as it only requires lightweight jewellery, if at all and the top can be worn without a dupatta as well.
3. Classic U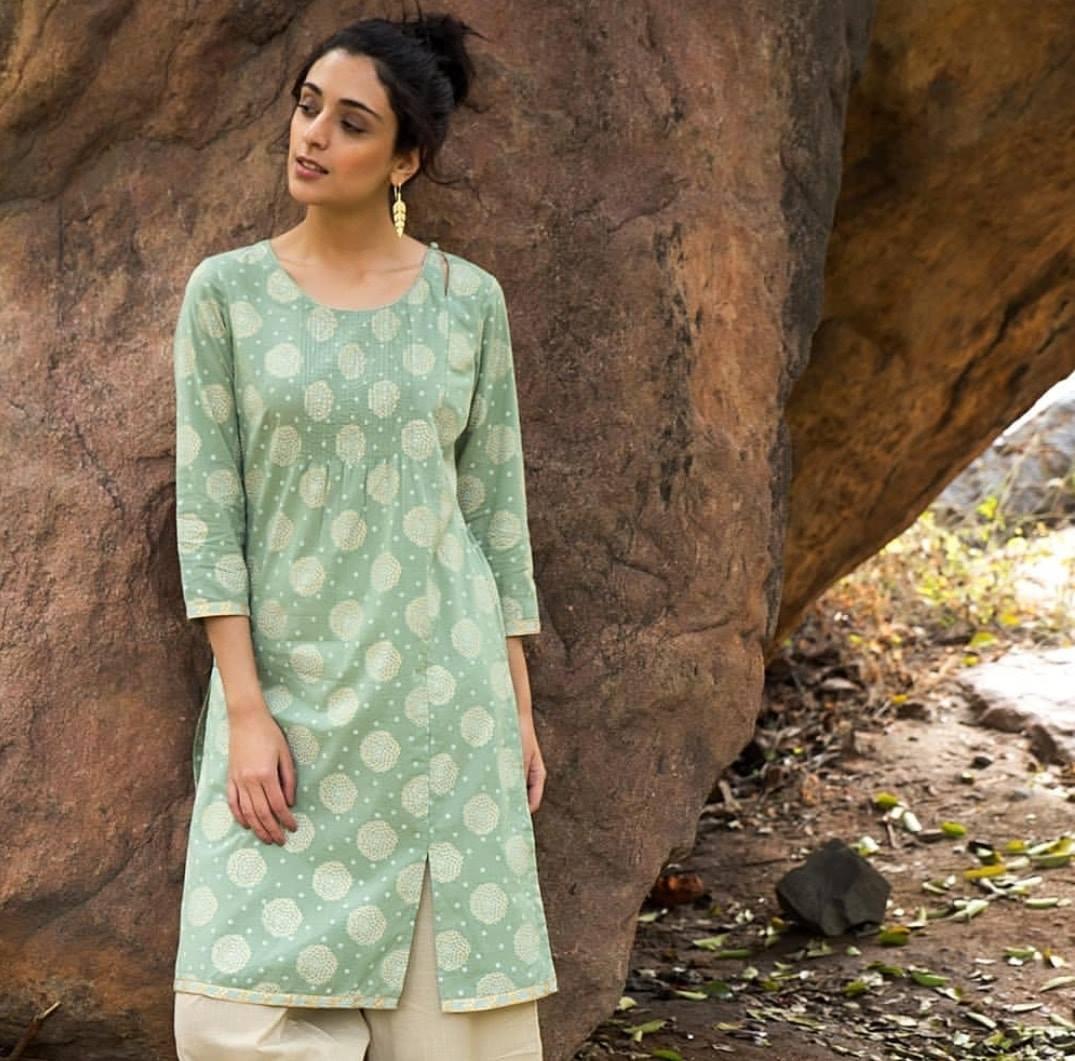 One of the most versatile necklines is the classic U-neck which goes well with pretty much any salwar kameez style. You can even tweak the depth of the neck to suit your style and comfort level.
This is one of the more popular salwar kameez neck designs for stitching because it allows you to get creative with your jewellery. You can either wear Jhumka earrings or a simple statement necklace. It is a great design for saree blouse designs as well.
4. Collared U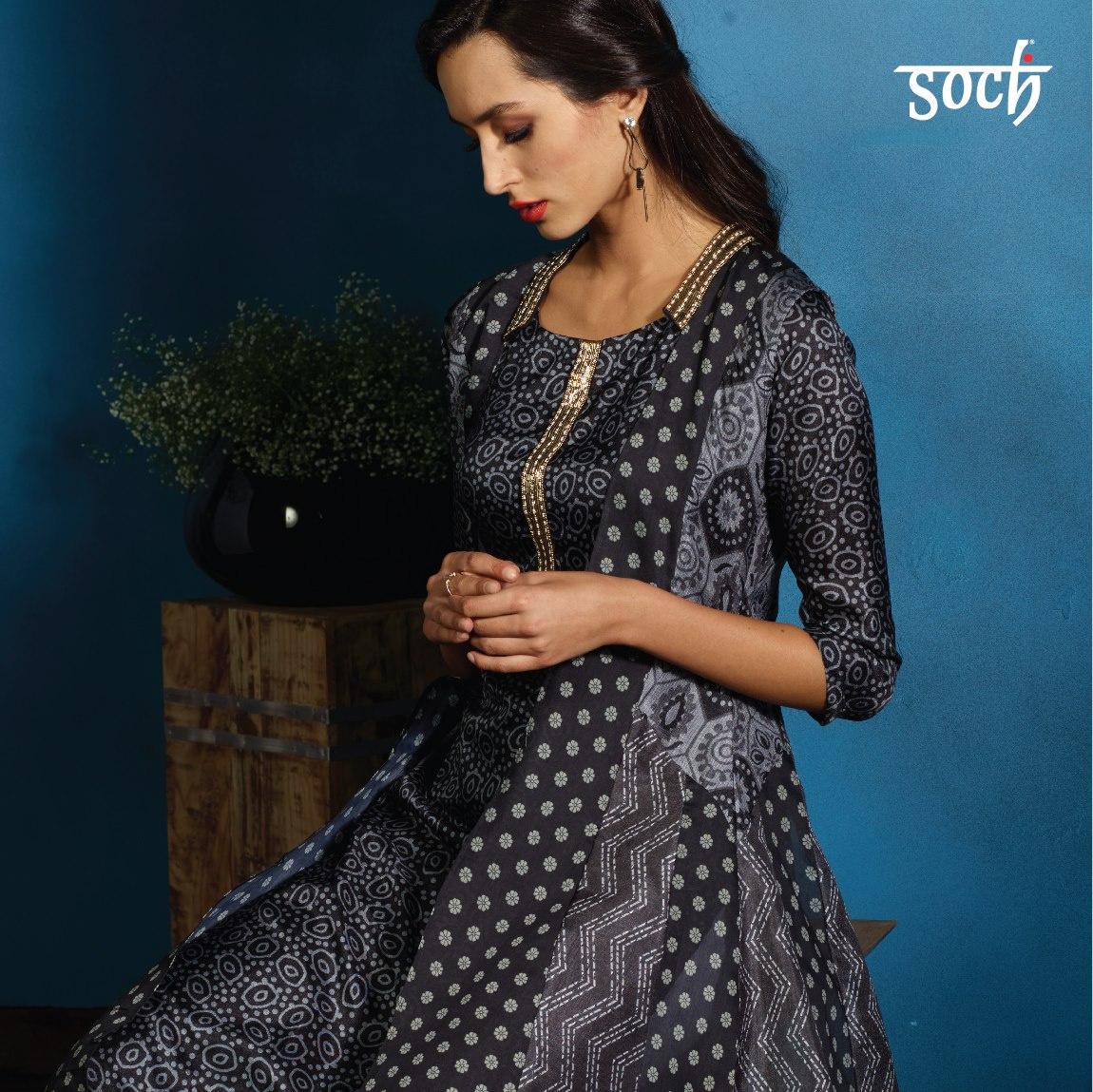 So you love the classic U neck but want to get creative with the design. One way to do this is to add a slim collar to your neckline. This neckline is most commonly found is salwar kameez that come with a long coat-design where the collar serves as a connection between the salwar and the long coat as seen in the picture above.
This is one of the best salwar kameez neck designs for stitching and goes great with Anarkali style salwar kameez.
5. Curvy V-neck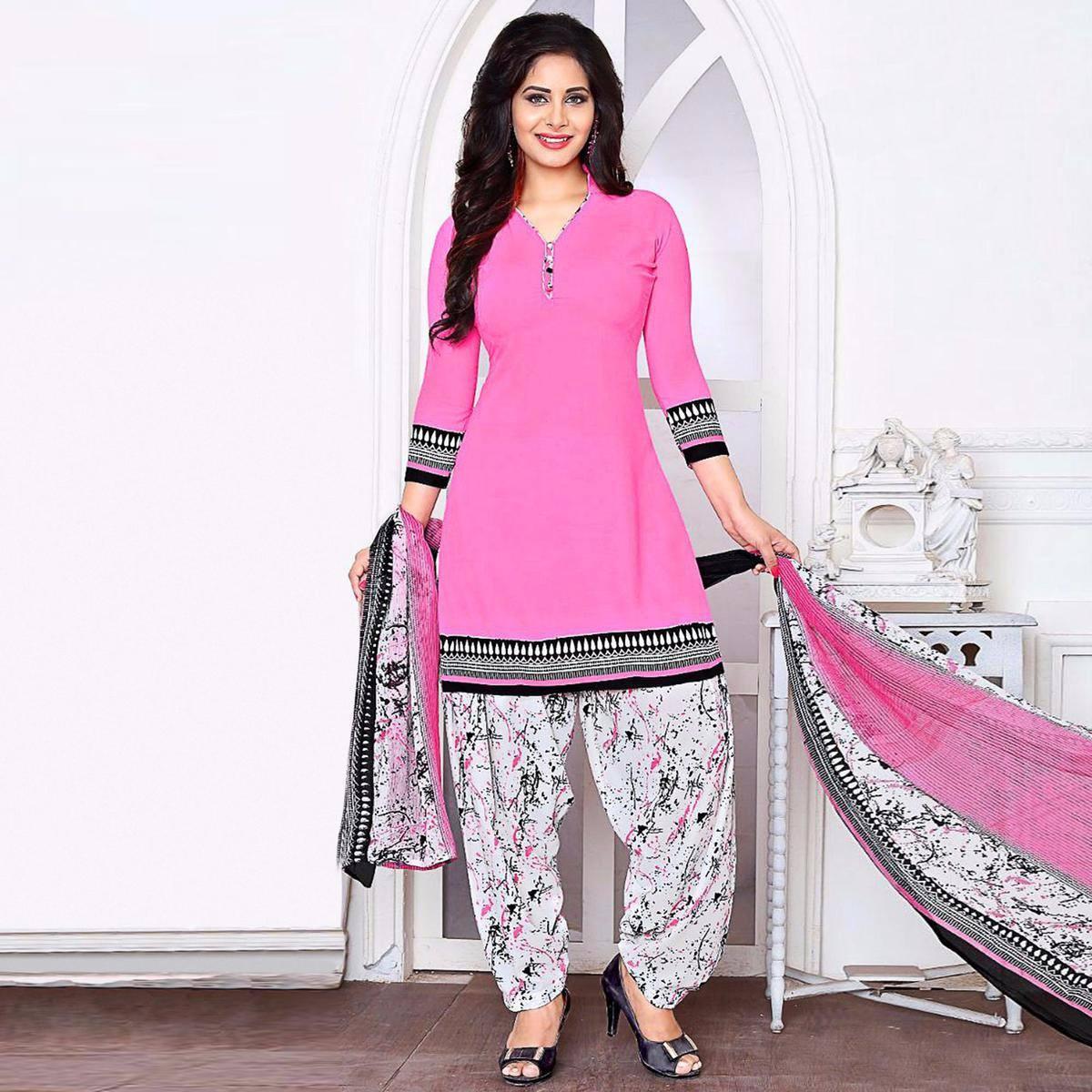 Image Courtesy: Peach Mode
The curvy V-neck is wide at the top and gets narrow towards the end. This neck design has a slimming effect and is great for women who have a round face or a double chin. Like the U-neck, this is one of the most common salwar kameez neck designs for stitching thanks to its versatility and ability to go well with many different outfits.
6. Straight V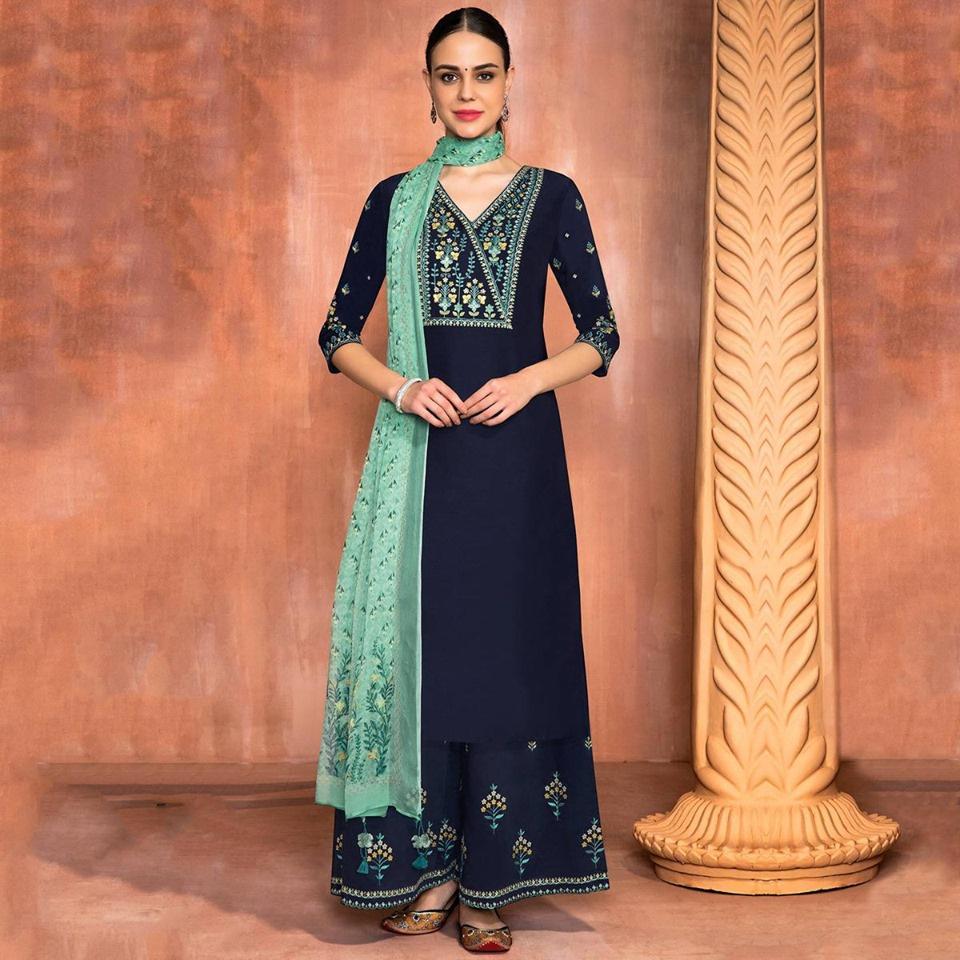 A variation of the V neck is a sharp V neck that is great for women who are top heavy or have broad shoulders. You can enhance this neckline with a statement necklace to match your salwar kameez.
7. Mandarin rectangle neck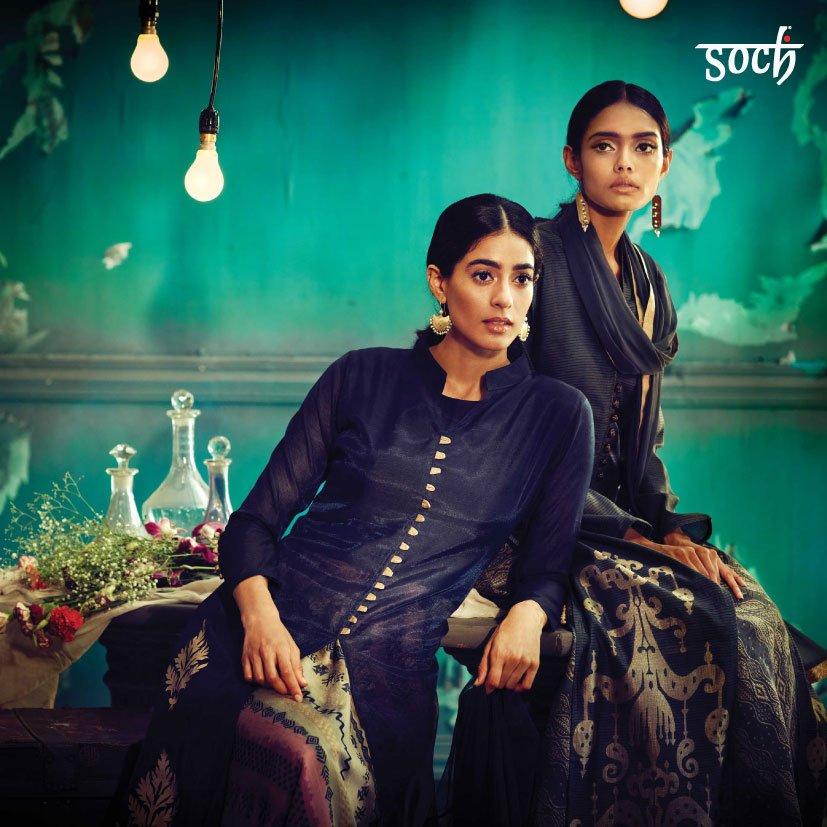 If you love a distinctive rectangle neck, an innovate addition to our salwar kameez neck designs for stitching list is a mandarin neck with a small rectangle down the centre. This stunning neck design looks great on a salwar that has an otherwise simple design.
Pair this with some statement earrings to complete your look.
8. Scoop neck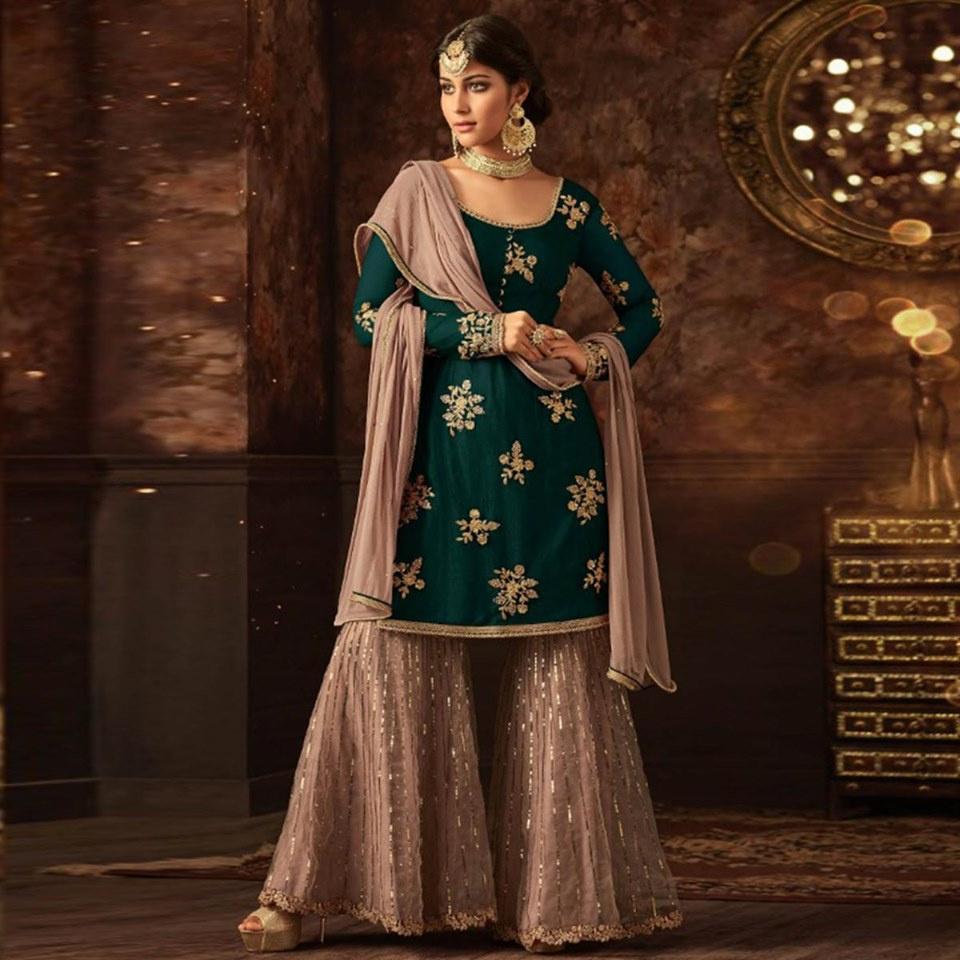 Image Courtesy: Peach Mode
If you have narrow shoulders, a scoop neck is the way to go. This neck design is quite simple but can add a sensual feel to any outfit. It goes great with any fabric like brocade or georgette and the border of the neckline can be embellished with bead or sequin work.
A scoop neck is most commonly found salwar kameez neck designs for stitching outfits such as a Patiala or churidar.
9. Asymmetrical neck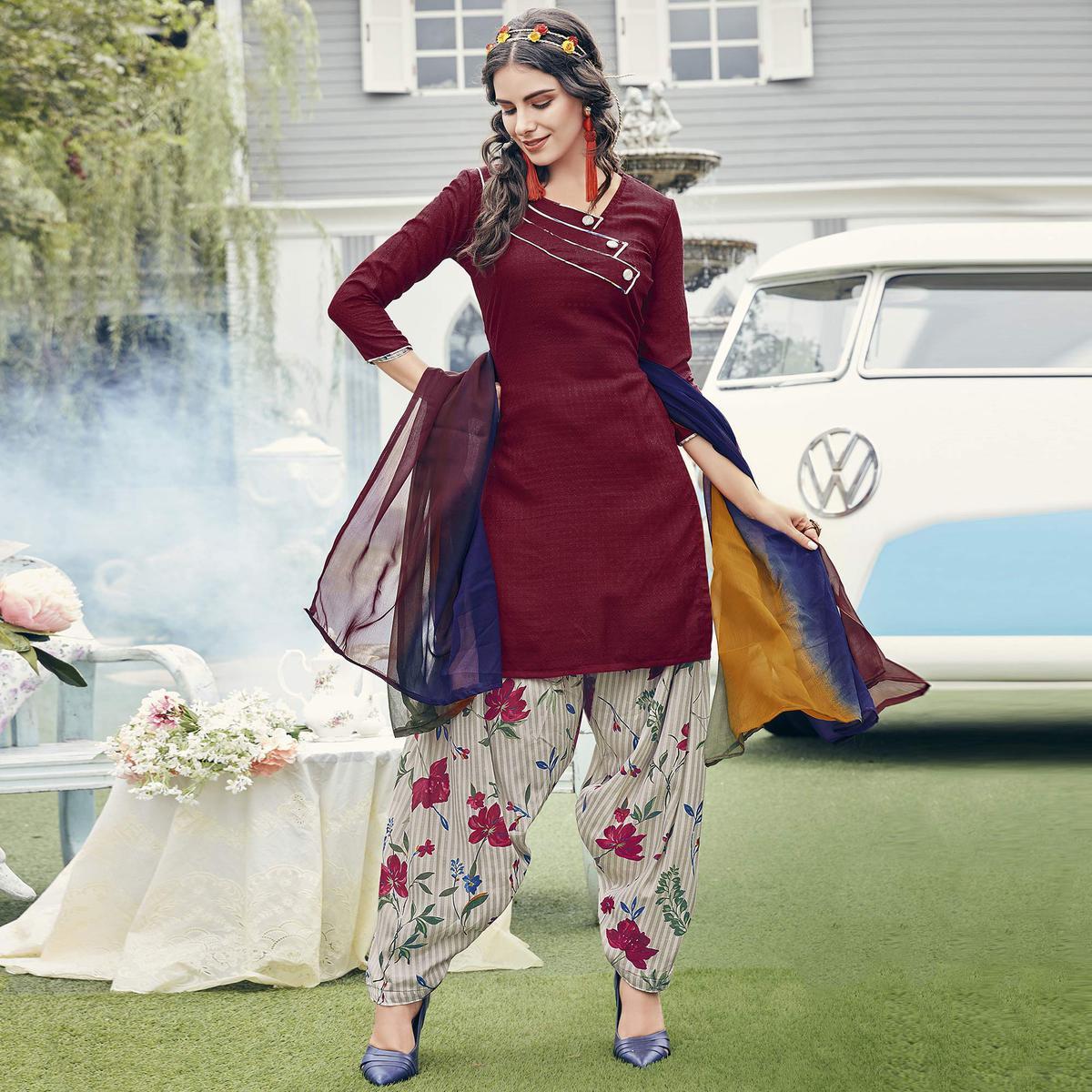 Image Courtesy: Peach Mode
For those brides looking to make a statement with their bridal attire, an asymmetrical neck can do wonders for a salwar kameez that have a traditional design or pattern. This outfit features a buttoned motif that falls in three layers and creates a unique asymmetrical neckline.
However, this is just one of the ways an asymmetrical neck can be designed, you can get creative with the salwar kameez neck designs for stitching with different shapes and patterns to suit your style.
10. A corner V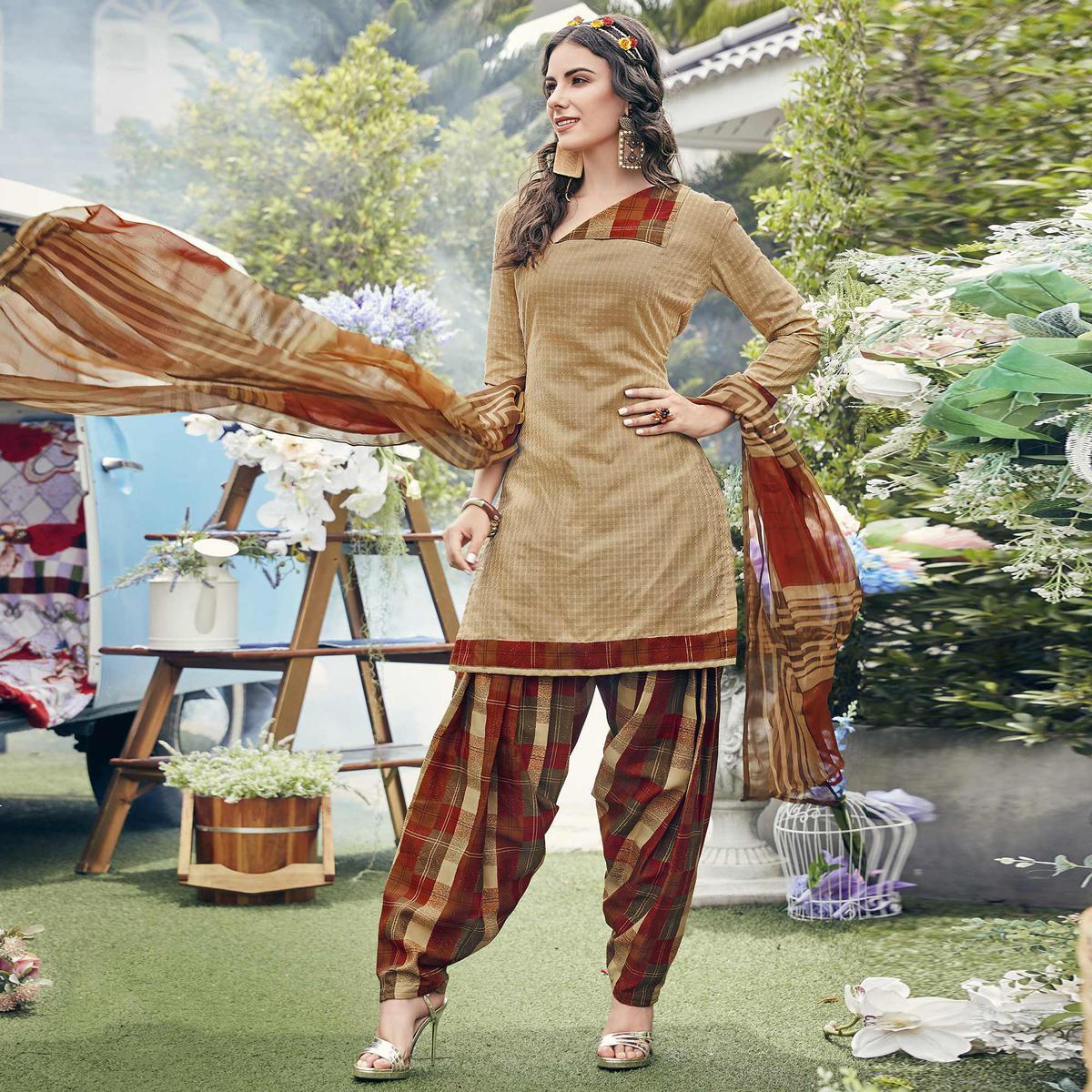 Image Courtesy: Peach Mode
Inspired by the V neck, this creative take on the classic neck design can add some flair to a minimalistic design. This other half of the rectangle formed by this neckline can be designed with a funky fabric material to match the dupatta or churidar pants.
Keep your jewellery simple so that all the attention is focused on this creative neck design.
11. Sharp V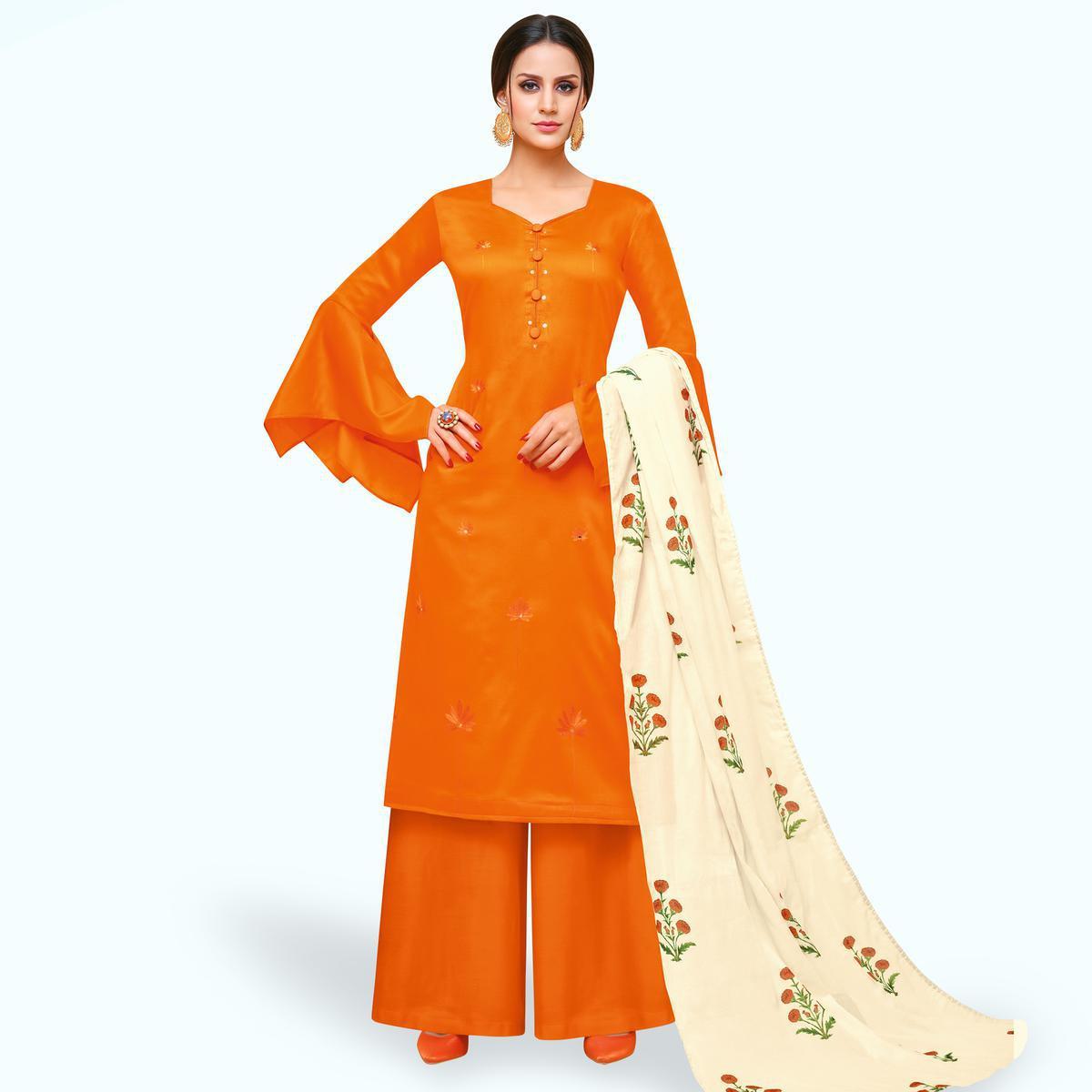 Image Courtesy: Peach Mode
The classic V-neck can make you slim, but you can make add a twist to this design with a symmetrical V that looks like half a diamond. Add some spunk to the design with buttons or sequins. Take your salwar kameez game to the next level with one of the most stunning salwar kameez neck designs for stitching. This pattern goes well with quarter or full sleeves.
Salwar kameez is a timeless, traditional outfit that can give you an elegant look with a contemporary feel. Dubbed as a go-to favourite among many Indian women, salwar kameez has evolved with the times from its different cuts and designs and help define the personality of women who wear this classic outfit. Salwar kameez neck designs for stitching are a crucial element that can really make or break an outfit. When the neck design is paired with the right jewellery, it can create a stunning ensemble. We hope these designs get your creative juices flowing and inspire you to design your own salwar kameez neck designs for stitching.
Inspired by these unique salwar kameez neck designs for stitching? Let us know your favourites in the comments below!