Punjabi Dhol, Bhangra & Other Punjabi Wedding Ideas To Pump Up The Joy
With an array of celebrations and extravagant jubilation, Punjabi weddings have all our hearts. Punjabi Dhol, rows of food, incessant bhangra...is there anything one would say no to?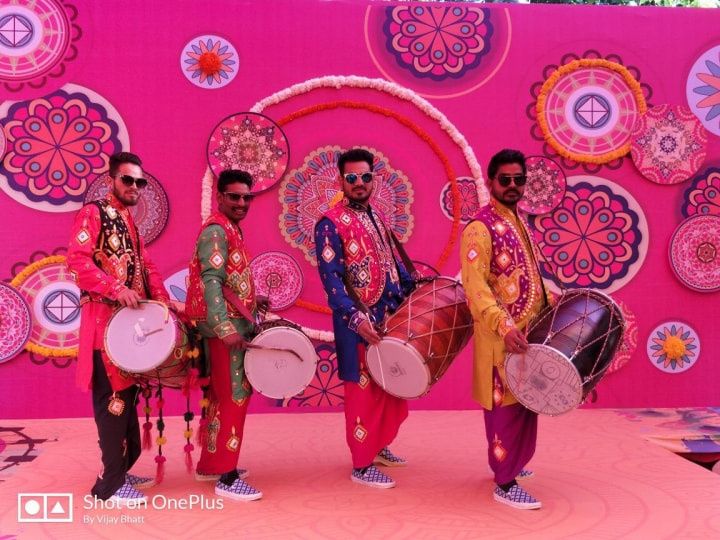 Talk about smashing it on the dance floor, crazy Bollywood numbers, chugging beer non-stop, OD-ing on food and we know we are discussing Punjabi weddings. Undoubtedly, Punjabi themed weddings are about the unceasing razzle-dazzle, the very reason it becomes special. It demands to dress up to the nines, celebrating all night, getting sloshed on the liquor goodness and so much more. If a Punjabi themed wedding is running in your mind of late, we vouch for the same considering all the fun and jubilation it enwraps. From Punjabi dhol to Bhangra, Punjabi Lassi to Butter Chicken, the good Desi vibe just doesn't seem to have a stop.
So, here we present some Punjabi wedding ideas that will heighten the fun and make you wish the celebration doesn't ever end.
1. Skip The Bore, Welcome Dhol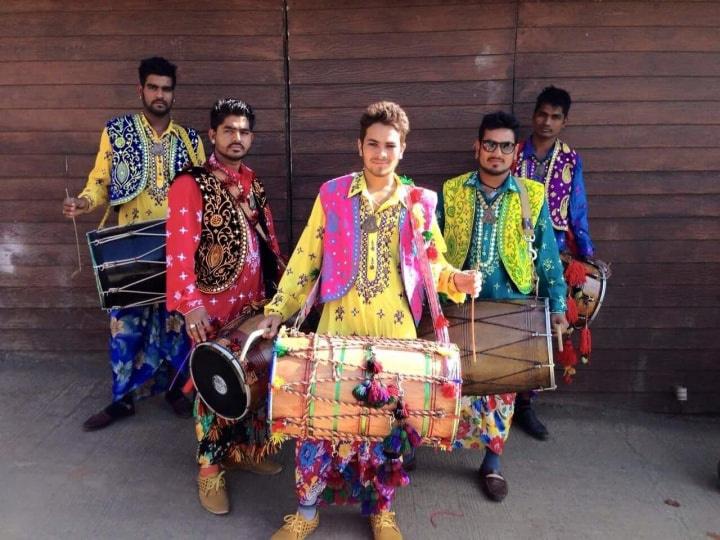 Have you ever seen yourself sitting against the backdrop of old instrumental songs, the overplayed and common selections that hum in your ears even at the thought of weddings? You sit there watching aunties flash their expensive jewellery and talk about their Kaneda (Canada) tour. You can't control people, but you can, of course, set the right mood with the right kind of music. The amount of drama and magic Punjabi dhol songs bring is simply incredible. Therefore, make a playlist of fun Punjabi dhol tunes pumping high on beats like Dhol Jageero Da, Palazzo, Same Time Same Jagah and the list goes on. You can also double up the fun by hiring wedding Punjabi dhol provider near your area, and we bet, everyone will soak in the music.
2. The Tarantism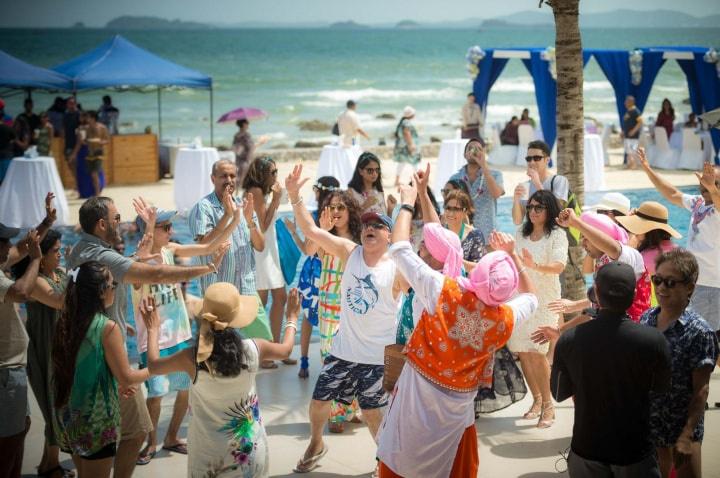 Dance during weddings has evolved so much than just being a Sangeet tradition. Prepare a few choreographed numbers on Punjabi dhol tracks and watch everyone throw off their shoes and shake legs to the fun beats. Some fun wedding songs like Jaani Tere Na, Nachde Ne Saare, Move Your Lakk, 3 Peg, Oh Ho Ho Ho and so forth just refuse to go off the playlist. They impel even the ones with two left feet to relentlessly tap their feet and ultimately break into Bhangra no matter how often these fun tunes are played.
3. Walking Down The Aisle? Celebrate!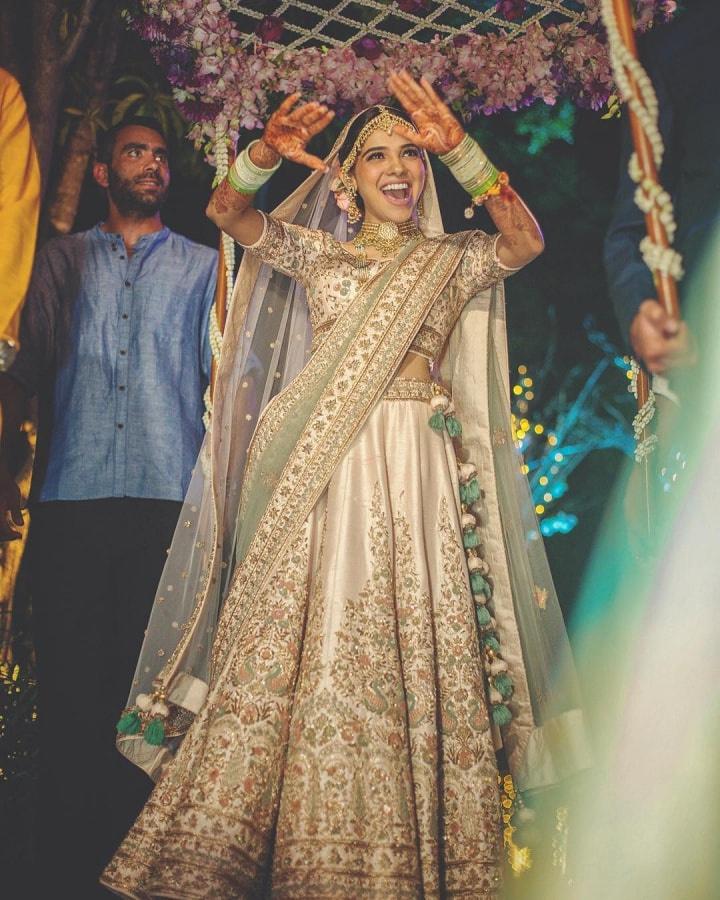 A wedding is a celebration of two hearts becoming one. Walking down the aisle with your dainty steps and eyes glued to the ground is too old school. Celebrate while you embark the journey of love by making an entry with a dance. Choose a peppy song based on Punjabi dhol beats and groove like no one is watching. It is sure to engage the crowd and double the joys of the occasion as they see the about-to-be-weds so 'happy in love.' Some of the exciting picks that will mirror your feelings and offer best grooves to chart your bride song playlist are Radha, Dhol Yaara Dhol, London Thumakda, Say Na Say Na.
4. The Picturesque Wedding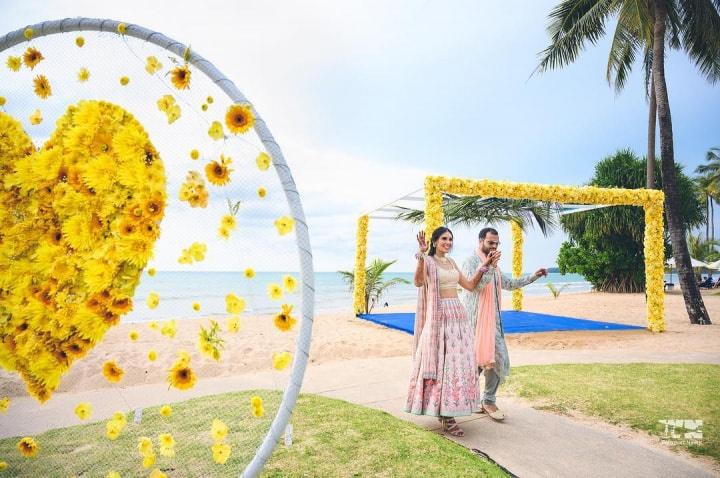 What is it about the wedding ceremony with interesting Punjabi themed wedding décor? Something straight out of the dreams! For a show-stopping style, take care of tiny details like the centrepieces, lighting tricks, flower decorations. Avoid cluttered decorations and play with the height of the venue. Highlight the towering ceilings with decorative crafts based on the Punjabi theme like colourful lanterns, pretty dolls, Punjabi dhol, tealights, beer bottles. You may also create a selfie booth decorated with these tinsels and decoratives and have the guests fill up their gallery with happy memories of the wedding day.
5. The Cutlery Charisma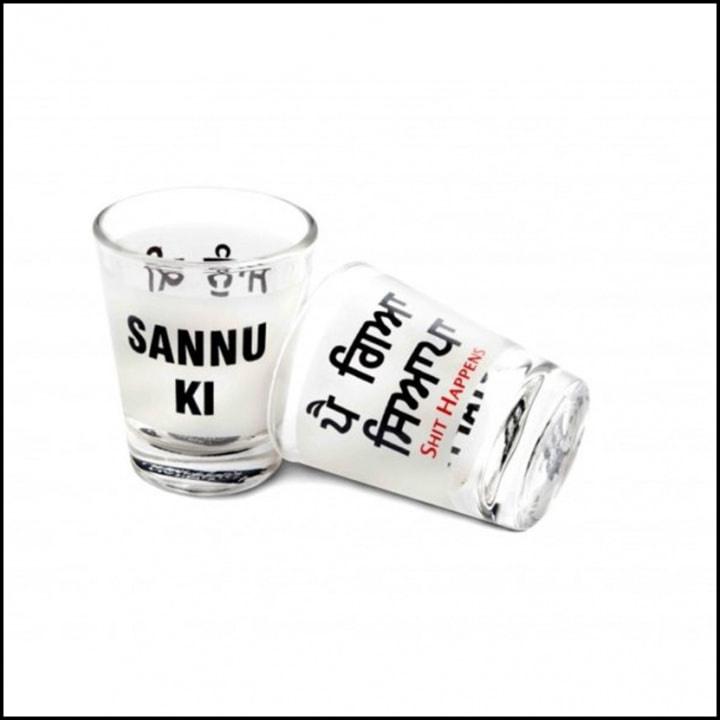 Image Courtesy: Pyjama Party Product
Think of the big fat Indian wedding and your thoughts will swarm to air buzzing with the scent of food. Weddings are mostly about the scene of people moving around with piled up plates and looking for a seat. How about going a step ahead and making their experience joyous with not just rows of food but an impressive food station as well? Do not only limit the fun Punjabi essence to the wedding décor, songs, and sumptuous food. Add visual intricacy with exquisite cutlery too. Introduce Punjabi dhol shaped serving cutlery, hand stamped silverware, and custom engraved Lassi glasses, shot glasses and beer mugs with sayings like "Saanu Ki, Beer Pi", "Talli Nahi Hunde Awesome Ho Jayida", "Jatt Daniels" and so forth.
Make sure you sum up the festivity with bang, boom and a loud vroom. Be all set to thrill, sing, laugh and make merry as the whole Punjabi feel dissolves you into ecstasy and knocks your socks off! Excited already?