Tips on How to Plan a Bilingual Wedding for the Best of Both Worlds
Planning an inter-cultural wedding? Just learn some smart tips to plan a Bilingual wedding smoothly & you will have double the fun of both cultural weddings served in one!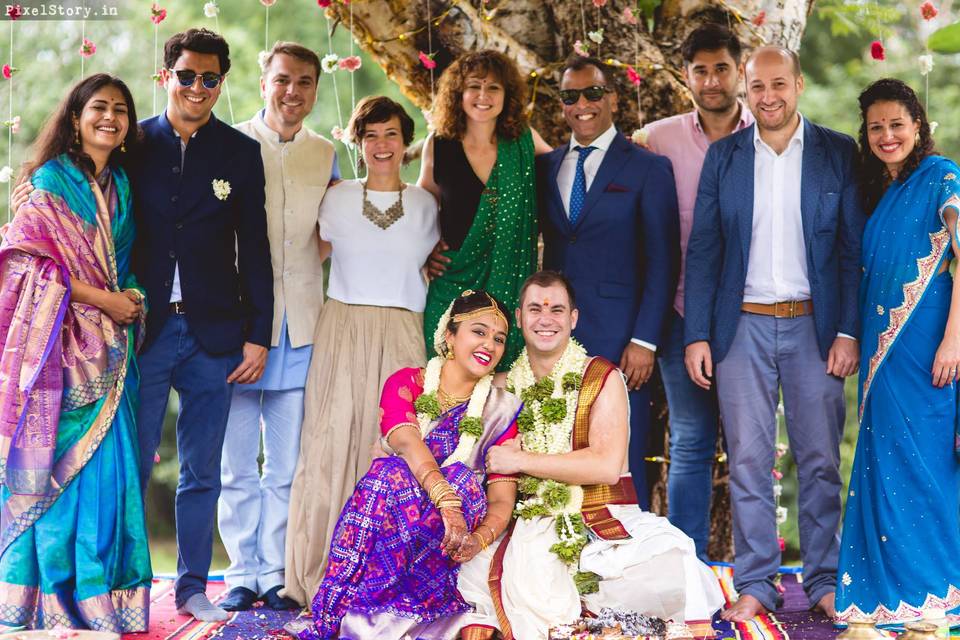 When Nivya, a Delhi based Malayali girl decided to tie the knot with Ashutosh a Mumbai based Maharashtrian guy, they both knew exactly how they wanted their wedding to be. As for Nivya, she was super excited to have "gotten the opportunity" to sport two different bridal looks. A typical Marathi Mulgi in a vibrant Nauvari sarees and a Kerala bride draping the elegant white and gold saree and Kerala jewellery! That's one of the most fun parts of a Bilingual wedding.
However, not everything about an inter-cultural wedding is all roses and peaches. There are challenges, confusions, conflicts and arguments. So how do you deal with all of that? That's what we're going to talk about today in here. Take some invaluable tips on how to plan a wedding between different cultures smoothly & have fun too!
Communicate to understand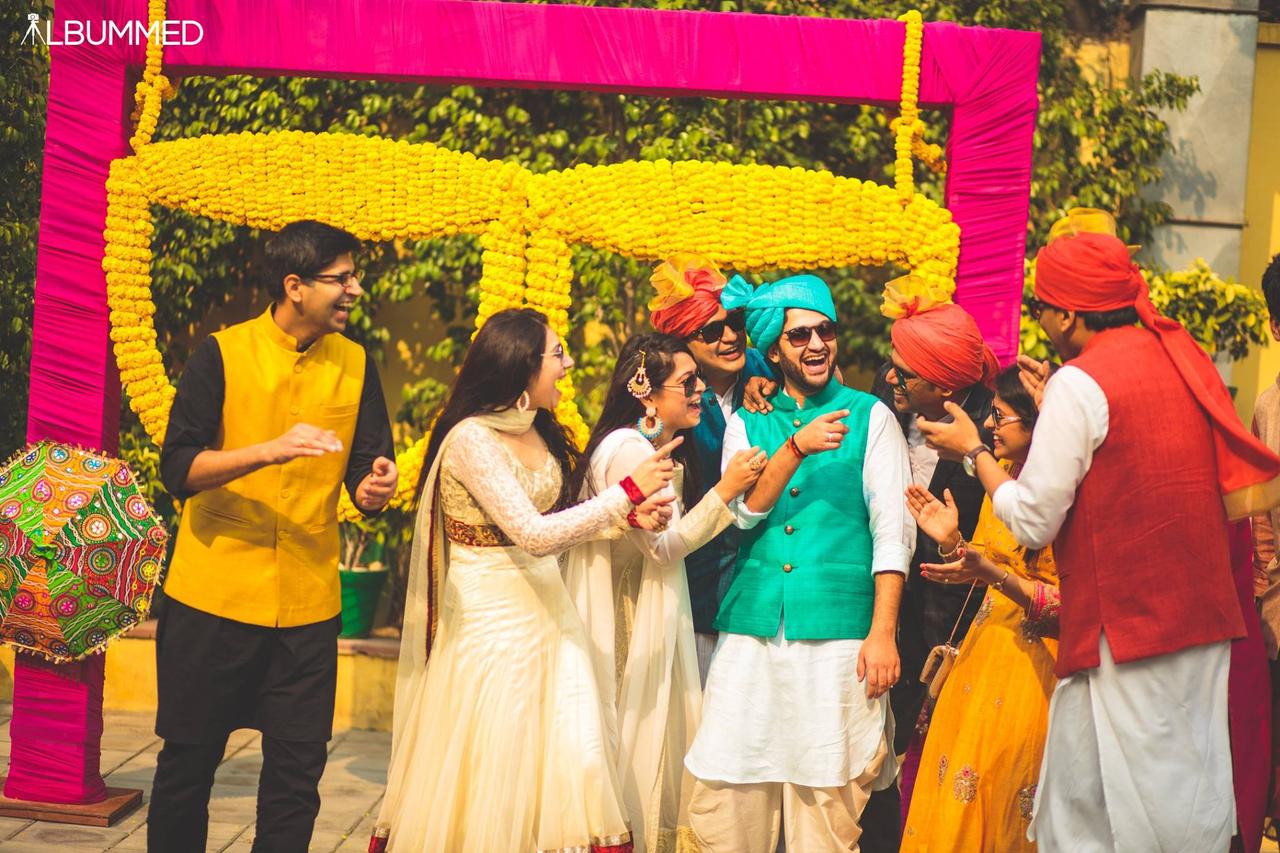 The key to any wedding planning related concern is communication. Now, what do you do if it's a bilingual wedding where both the families belong to different cultures and speak different regional languages? Find ways! In any case, either you or your partner or both will be present at the time of important decision making to act as translators in case someone doesn't speak Hindi or English. Otherwise, take help from technology. Like Avinash and Diana did at their wedding. "I taught everyone in my family to use Google Translate to communicate with Diana's parents who don't speak anything but Russian", says our groom from Chhattisgarh who married Diana from Russia. "Both the families used technology to communicate and it was more fun than a challenge for everyone. My dad even shared jokes using translate and everyone had a great time", says Diana.
It's important to understand each other in a Bilingual wedding. And not just the language but each other's feelings and respect them. Nivya says, "once you can get both the families to sit and talk about their priorities in the wedding, things get simpler"!
The difference in dates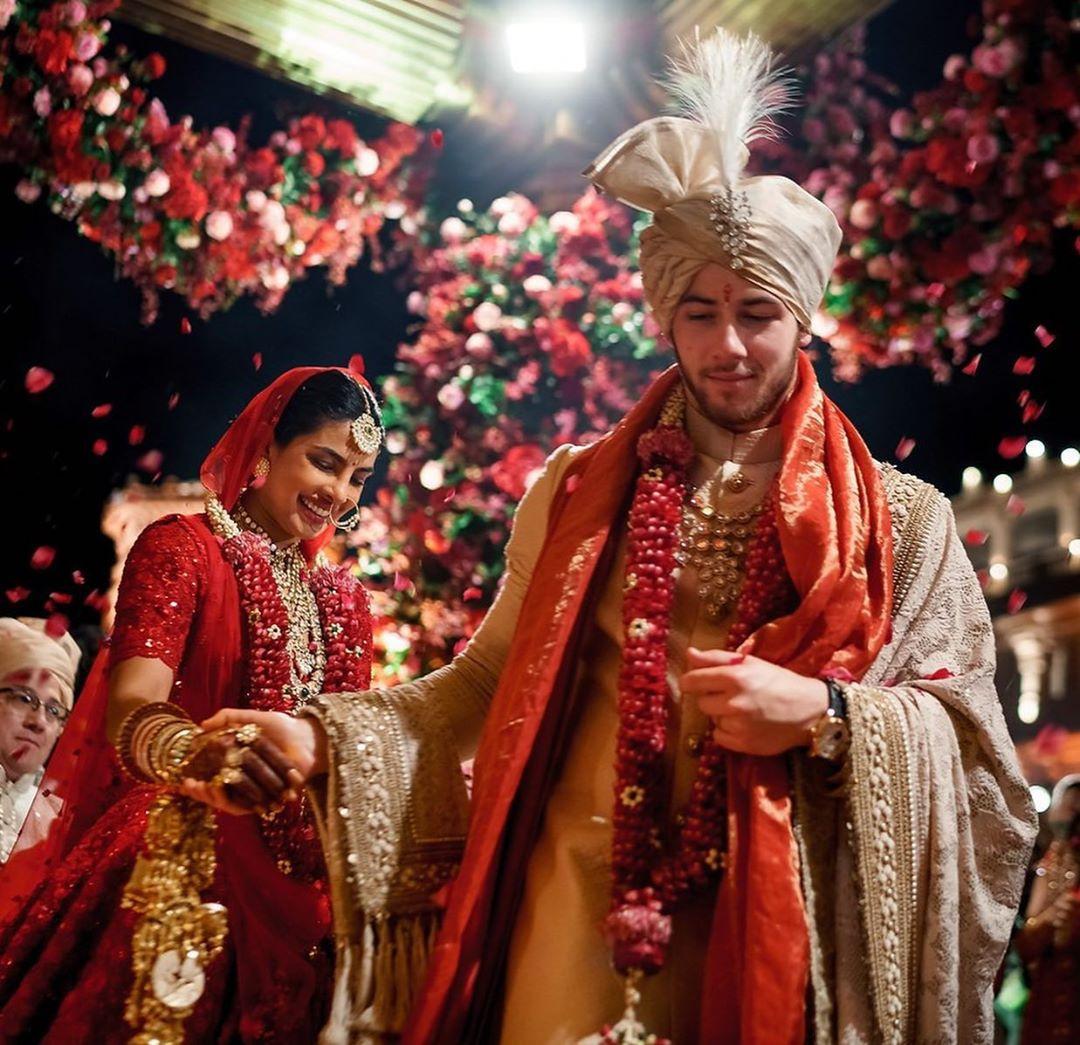 Image Courtesy: Priyanka Chopra's Instagram
One of the challenges that couples face in a bilingual wedding is the differences in rituals and traditions. "There are always two different wedding pandits representing two families who usually have different opinions," says Jeet, a Bengali groom from Kolkata who married Anshu, also Kolkata based Bihari girl "Especially when it comes to fixing a wedding date, there were different dates given by both the pandits", adds Anshu.
Similar was the case with Nivya and Ashutosh. So how did they resolve? "Talk about it, find a mid-way and take a decision that's practical for both the families, advises Nivya.
Nivya and Ashutosh decided to go for a weekend date that was suggested by one of the family pandits because that was convenient.
The bilingual wedding food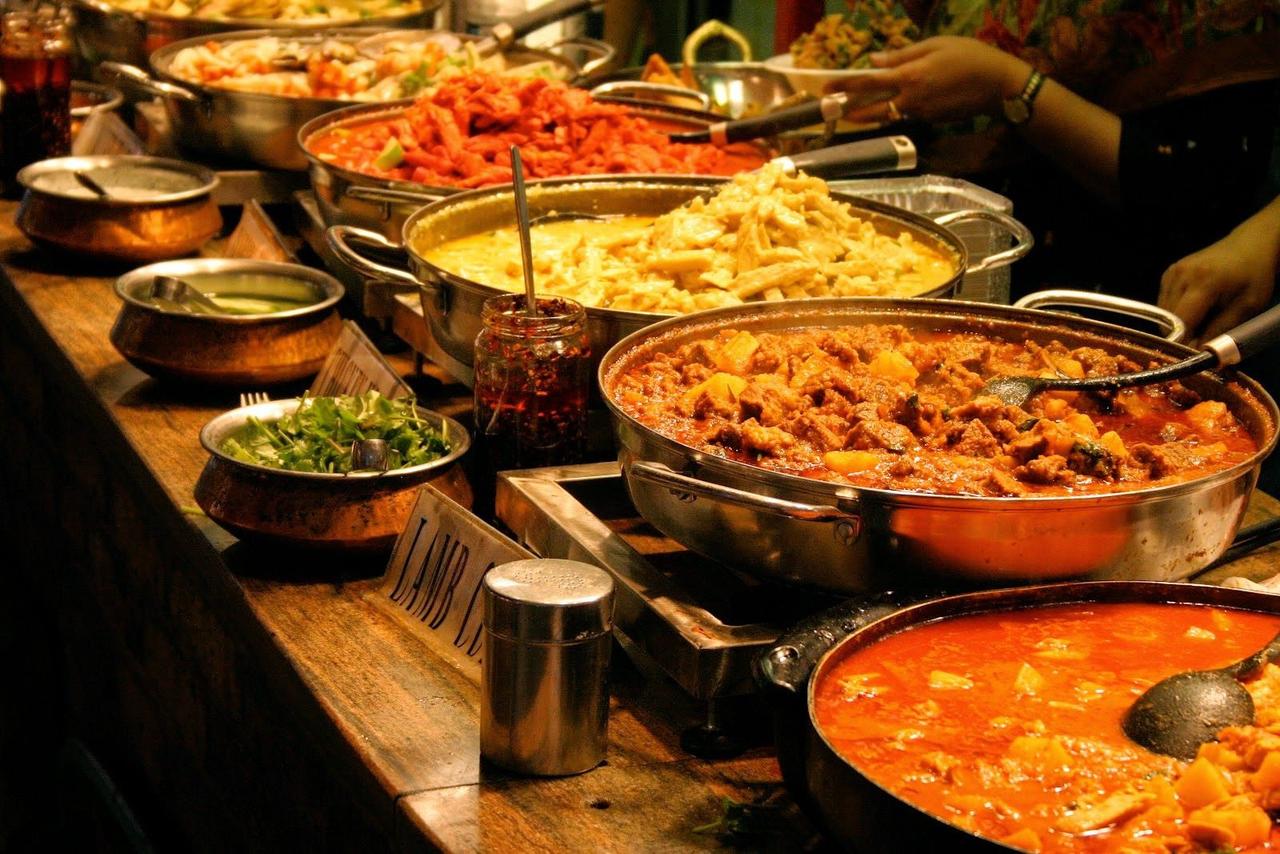 Image Courtesy: Pinterest
Remember the line from the film Band Baaja Baraat, "Shaadi me sabse zyaada gueston ko kya achha lagta hai? Khaana..." The food menu is one of the major areas of discussion and decision making at every wedding. And in case it's a bilingual wedding, there are chances of longer discussions! When Aarathi got married to Abhishek, it was like a real-life version of the film 2 States!
"Being from a Tamil Brahmin family, there was no question of any non-vegetarian food in our menu. Whereas Abhi's belongs to a Delhi based Punjabi family where they just couldn't imagine a wedding without chicken tikka", laughs Aarathi! "We finally decided to keep the wedding menu purely veg and convinced everyone to include chicken and fish dishes at the reception which was in a 5-star hotel. So there was no non-veg food anywhere near Arathi's house", they both broke into laughter!
The blending of cultures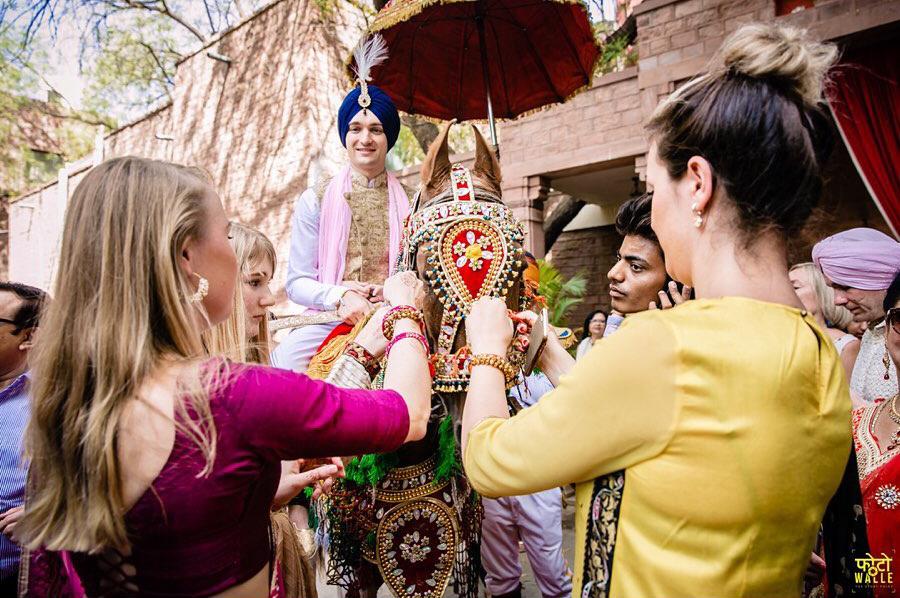 Now comes the most fun part! When there is a bilingual wedding or an inter-cultural -wedding, there is a beautiful blend of two different traditions and customs. So why not take that as an opportunity? Like Nivya rocked both the Nauvari and Paithani sarees with just as much grace as she did with Kerala white & gold saree. When Diana got married in following typical Chhattisgarh wedding traditions, Avinash and his family decided to play a fun Russian wedding ritual, where the bride's parents bless the couple with a honey-dipped flower and then throw it to the crowd. The first one to catch the flower is believed to get married next! "Getting to know diverse cultural traditions is quite enlightening and fun", points out Jeet.
Aarathi advises future couples to try and communicate as much as possible with both the families. "Get them to know each other and understand each other", she adds. Nivya says, "try and balance the rituals so that everyone is happy. Especially if you're planning a wedding at two different locations. Like we included a Kerala style engagement in Delhi and did the Marathi wedding rituals at Mumbai so both the families were happy"! Anshu advises, "get your parents to like each other. Send good vibes. maintain a positive environment and request everyone to keep an open mind. A bilingual wedding can be really a beautiful event that way and not a stressful job"!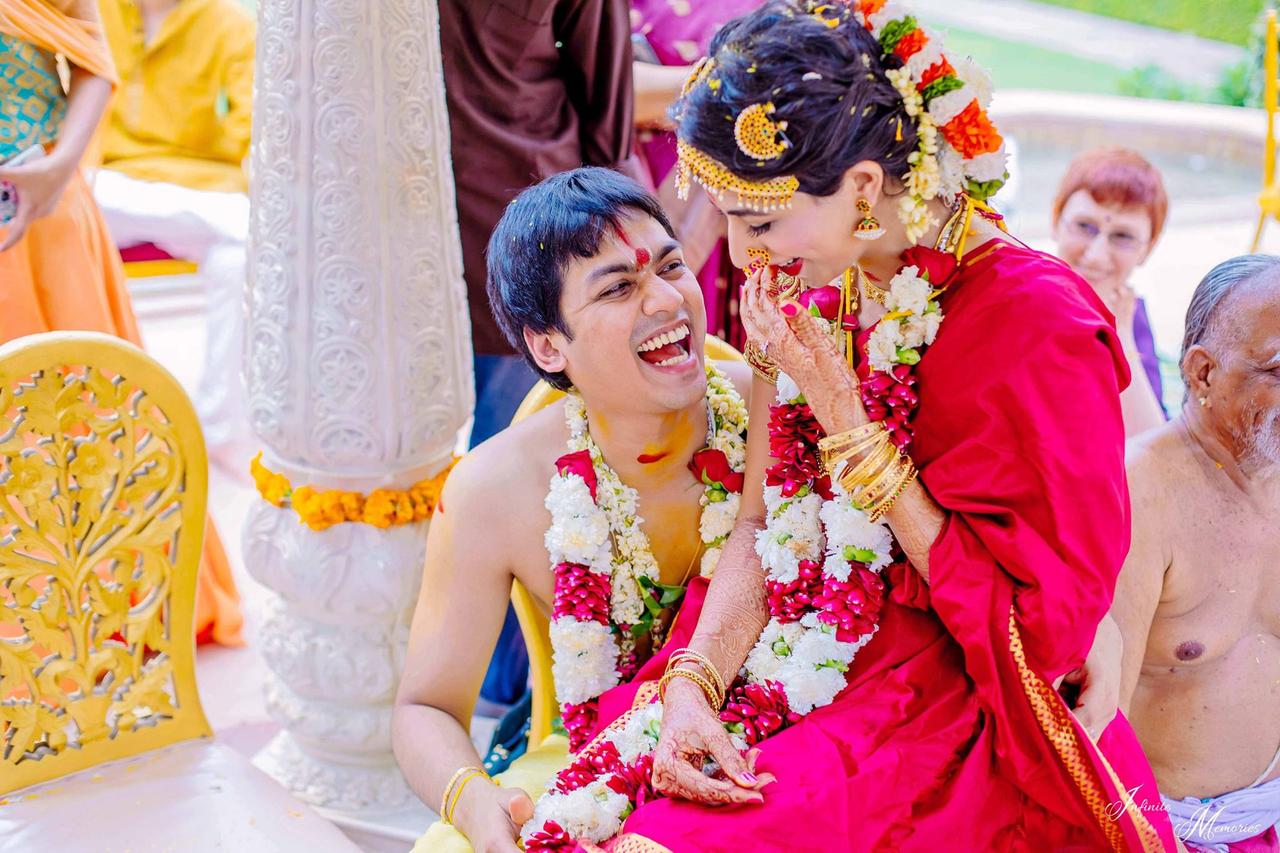 If you have any bilingual wedding stories to share as a guest or the bride or groom herself or maybe even as the parents, share them with us in the comment section below!