Digital Wedding Invitations and Why Modern Couples Prefer Them
For all the eco-friendly couples out there, go paperless with digital wedding invitations. They're cost-effective and efficient- sounds like a win-win!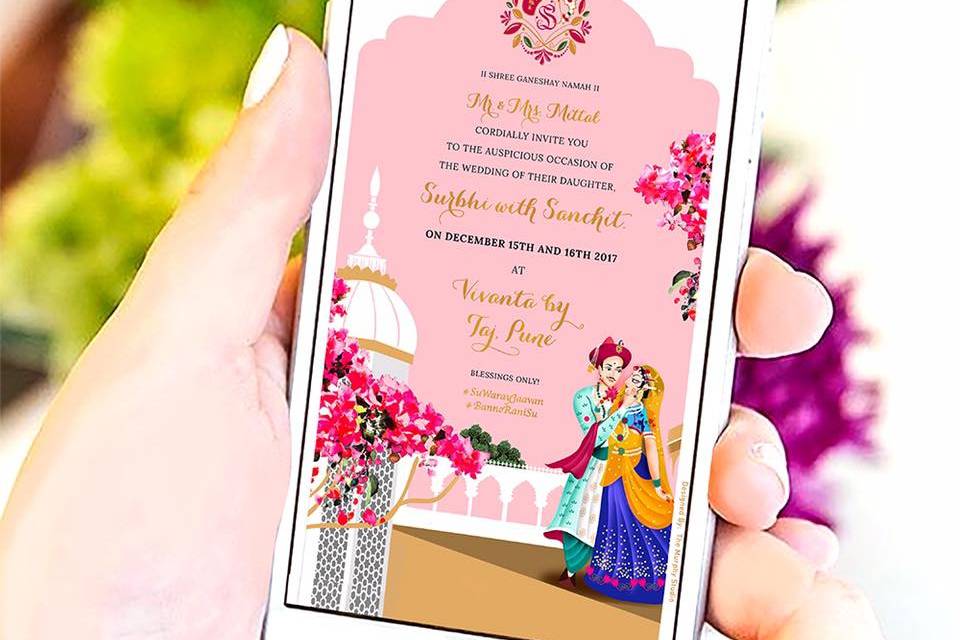 The wedding planning process can be a whirlwind given the number of things we need to accomplish before the big day. One way to make this process just a tad bit easier is to go paperless with your invitations. While traditional wedding invitations were either be delivered in person or via post, in today's digital age, online wedding invitations are the new 'IT.'
Your wedding invitation is the first part of the wedding that your guest has an interaction with and a stunning online invitation can set the tone for your romantic affair just as well as its physical counterparts.
Moreover, digital wedding invitations come with numerous benefits- we give you the lowdown!
The Cost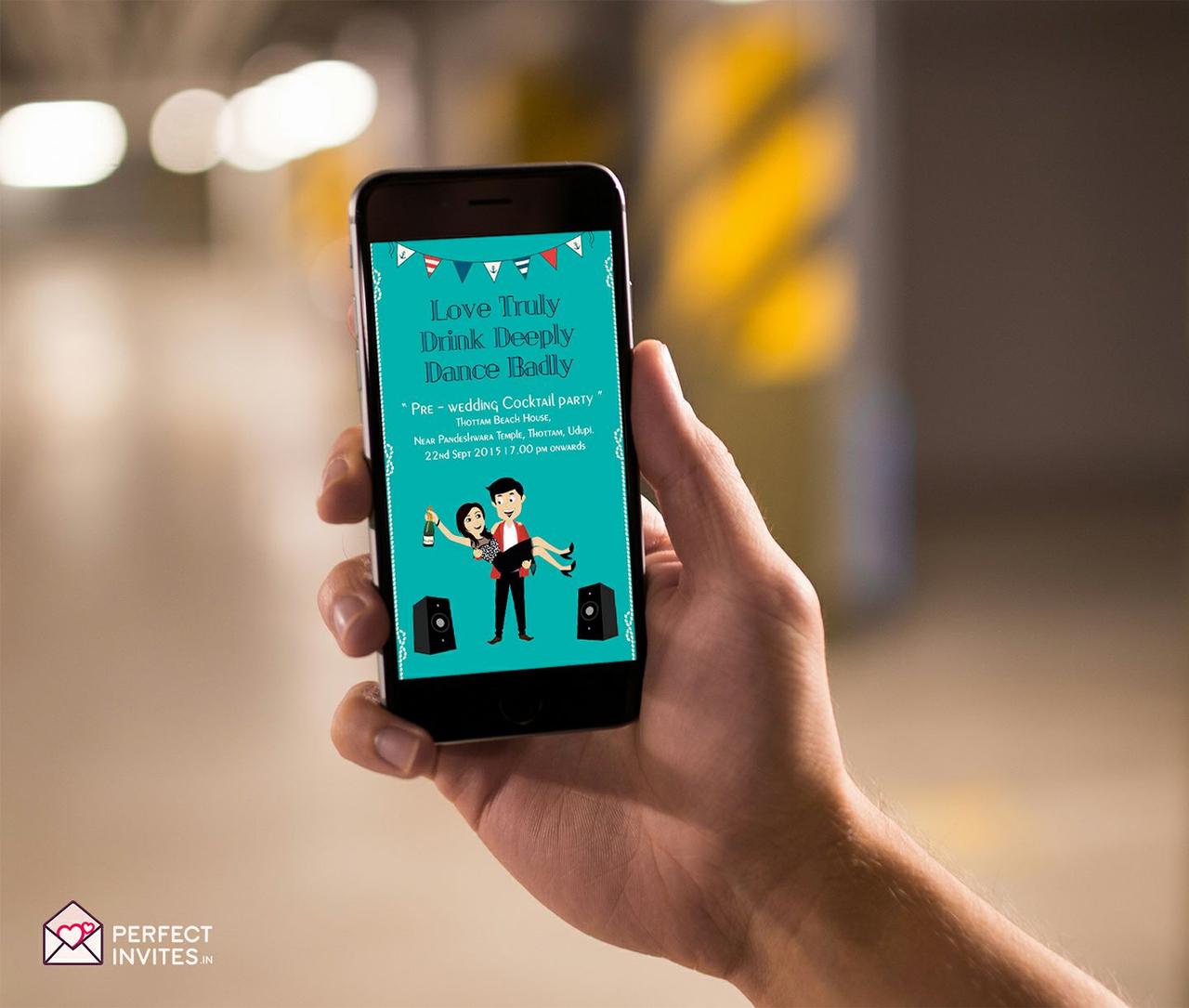 When planning for your wedding, the costs quickly add up and you definitely want to stick to your budget. Although you may have allotted a certain amount of money to your wedding invitations, research shows that digital wedding invitations cost much lower than printed invitations.
This can have quite the impact on the budget and you can choose to allocate the extra savings elsewhere. Online invites can have the same impact as a printed invite at a much lower cost!
Save Time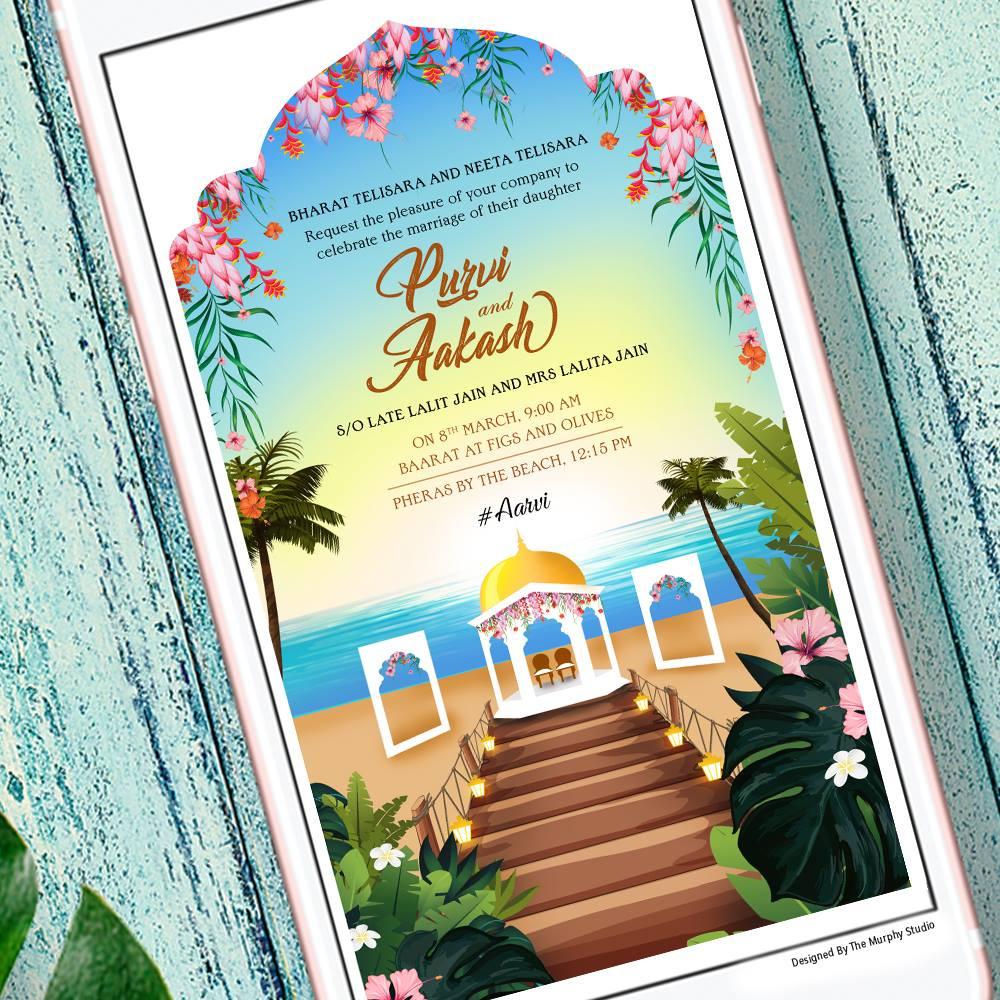 As you begin your quest to plan the perfect wedding day, you'll find there's a lot to get done before the big day. This means that you're likely to cut corners anywhere you can because you're stumped for time.
Digital wedding invitations are the perfect way to save a lot of time. With a printed invitation, you need to either hand-deliver or mail out each invite which can be arduous and time-consuming. However, with an online invitation, a beautiful invitation is in your guests' inbox with a click of a button.
A major time-saver with a mile-long checklist in your hand- we're all for it!
Easy RSVPs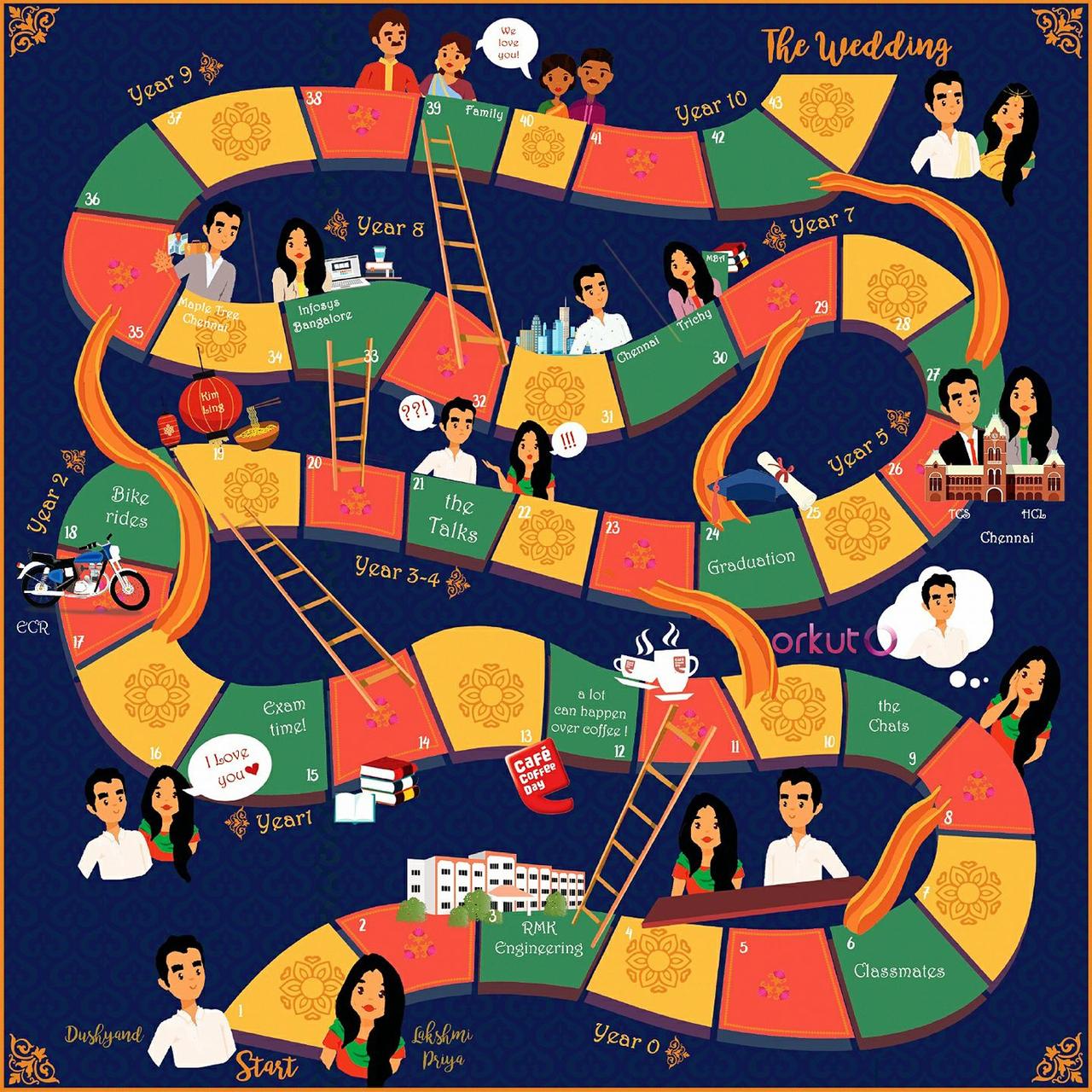 Image Courtesy: Culture Curry
A majority of the wedding planning depends on the number of people you expect to celebrate the big day with. This makes RSVPs a crucial element in the wedding planning process. With digital wedding invitations, RSVP-ing for a wedding has never been easier.
Just as your invitation landed in your guests' inbox with a click of a button, your attendees can respond to the e-invite in the exact same way. You may even get a few responses within minutes!
Stay Organised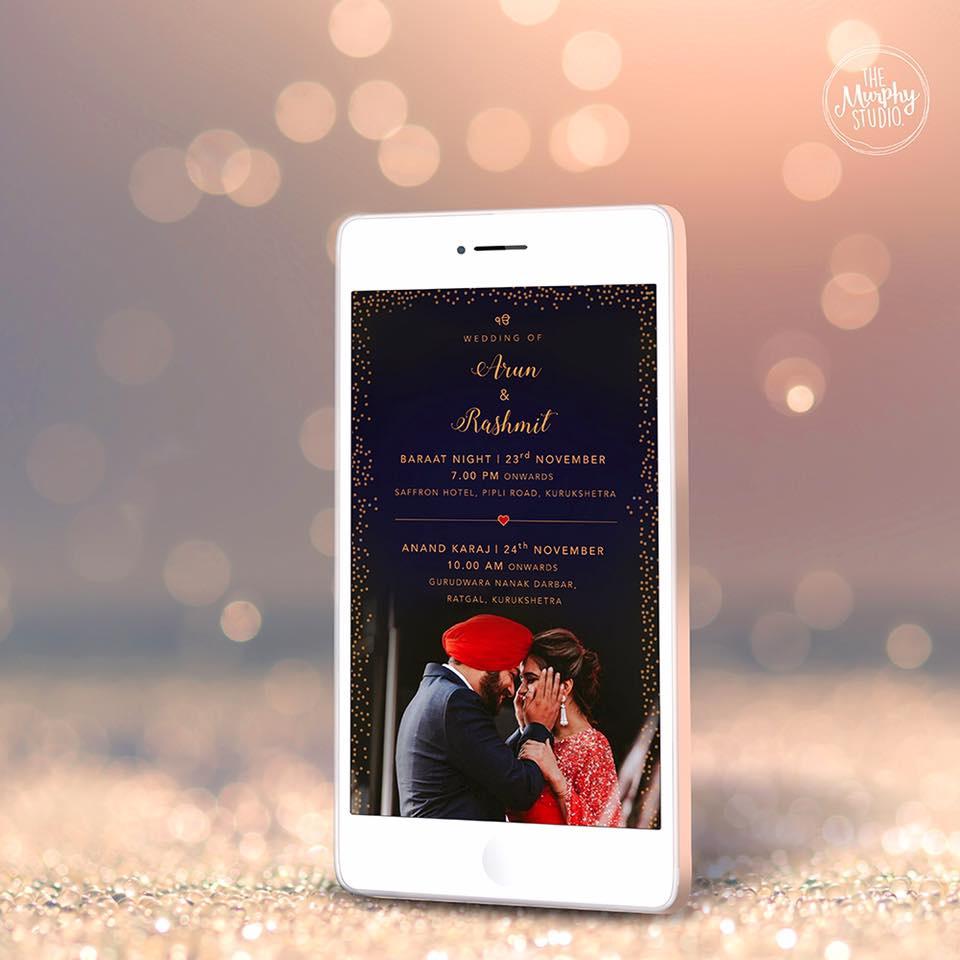 As you dive into the wedding planning process, there's no doubt you'll have a never-ending checklist of things to accomplish before the big day. Staying organised is key to getting things done but this may not always be the easiest to do when you have a million things to accomplish in a minute.
With digital wedding invitations, you'll have one thing off your list as the online system tracks the number RSVPs you receive along with information about your guests. Alternatively, you'll never face the risk of losing an invitation with an online invite when you have everything you need in the palm of your hand (literally!)
Get Creative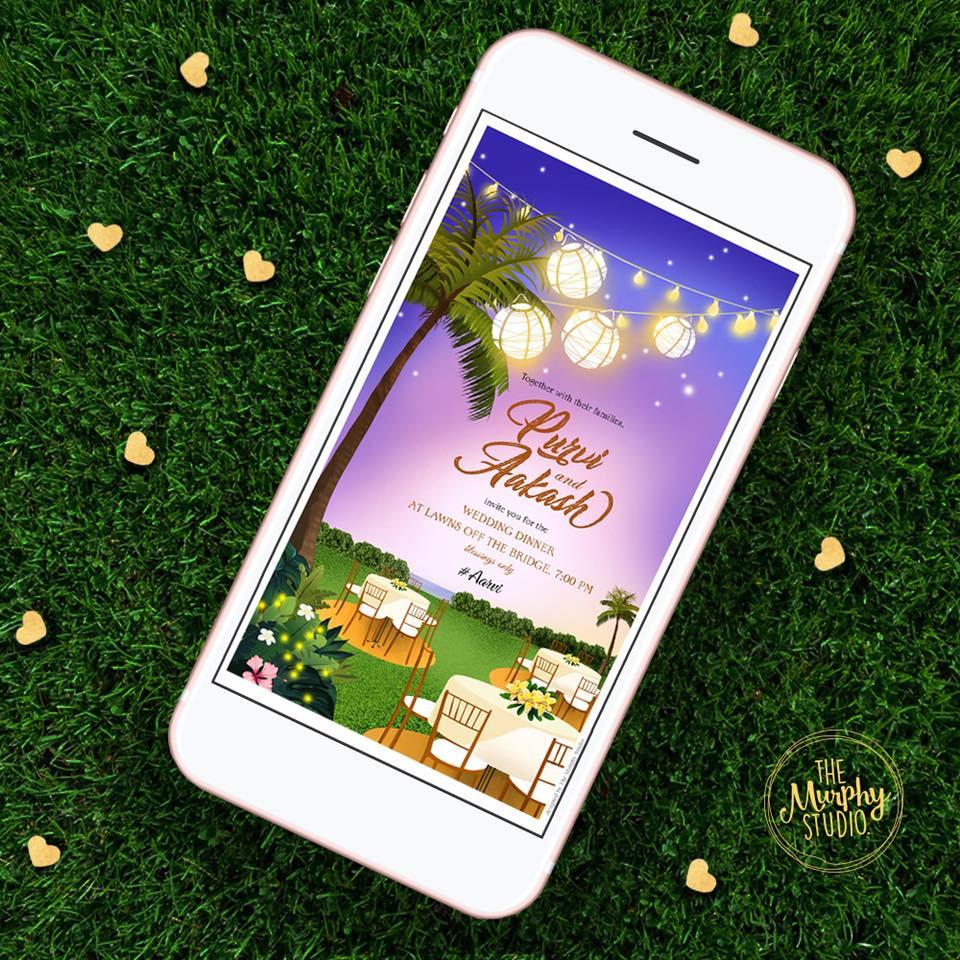 When it comes to an online invitation, creating a design you know you'll love is incredibly easy. You can incorporate your wedding theme into your invitation with the colour palette and the design to fit the vibe. You can even do multiple iterations of the invitation online before you settle on one.
The invitation, RSVP cards and the 'Thank You' cards can all follow the same theme. Online invitations allow you to get really creative with the styles!
Hassle-free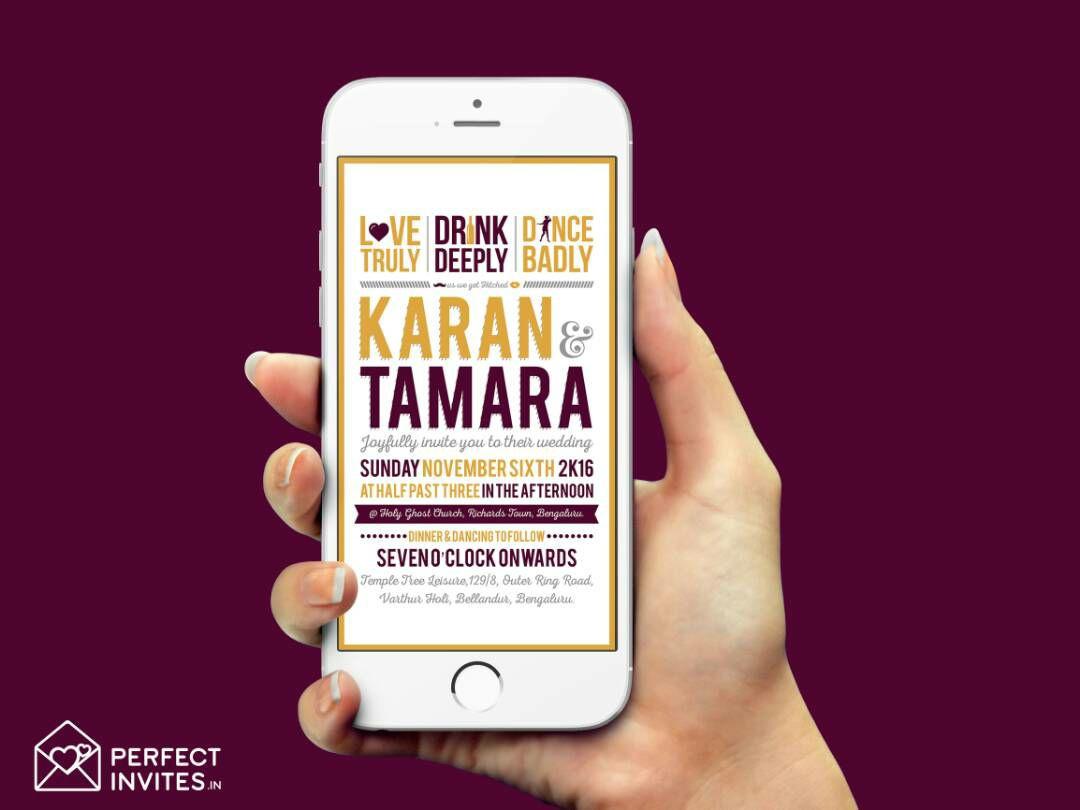 Let's face it, we live in a digital age and everyone we know is online. The argument that digital wedding invitations are not a good idea because some people are not online is not a valid argument for most couples.
The time and cost-saving benefits are far greater than the advantages of having physical invitations. Also, your guests have a hassle-free way to RSVP and if there are need any clarification on the wedding details, they can always refer to the online wedding invitation.
Save The Trees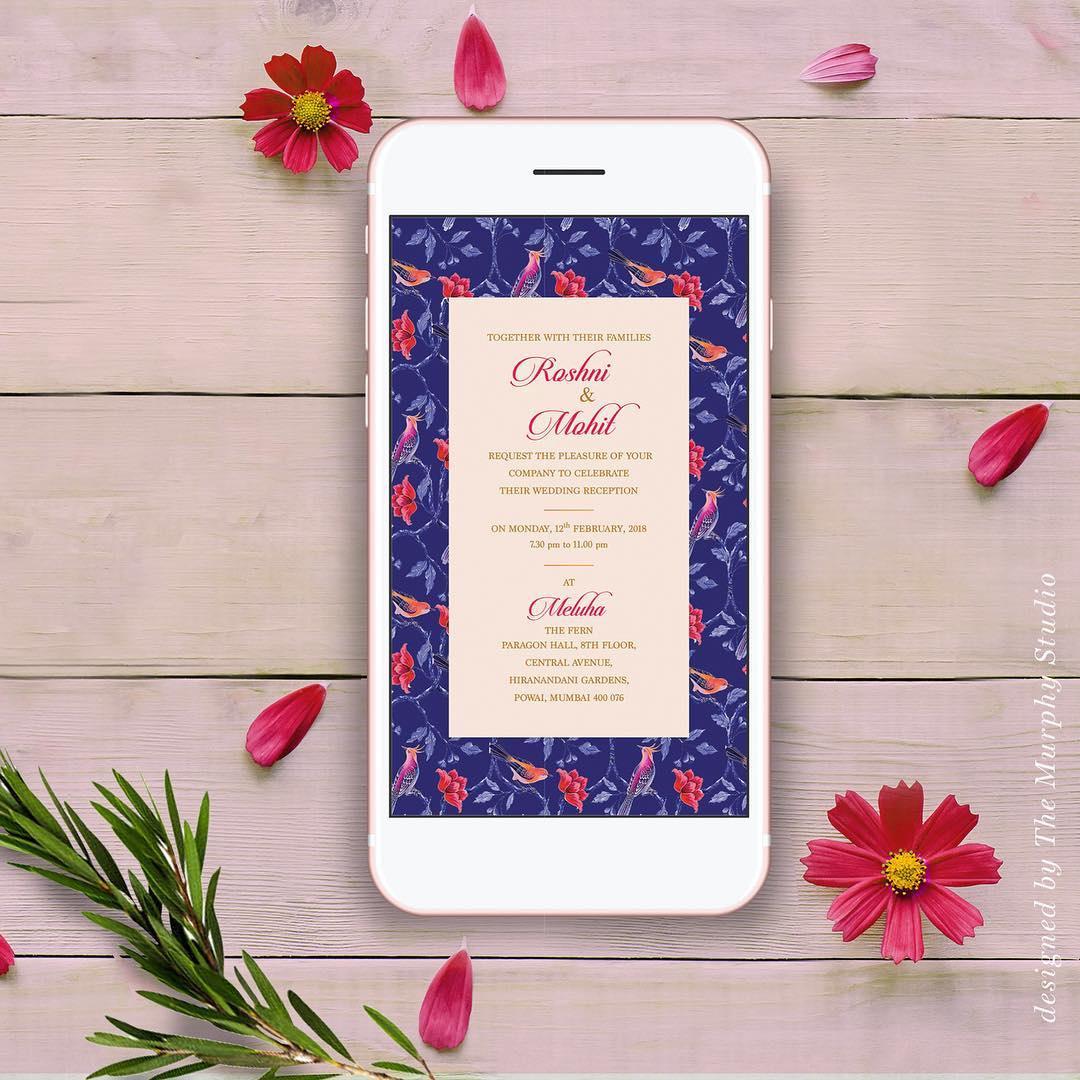 For the eco-friendly bride, digital wedding invitations are a total win-win as they do not waste any paper. With paper invitations, it is very likely that once the guests have RSVP'd and have all the details, they don't need the invite any more.
Hence, couples these days find no reason to waste paper and harm the environment when there are quicker and easier options available. Digital wedding invitations require absolutely no paper, so you are doing your part for the environment while making the wedding planning process easier.
Invitation Etiquette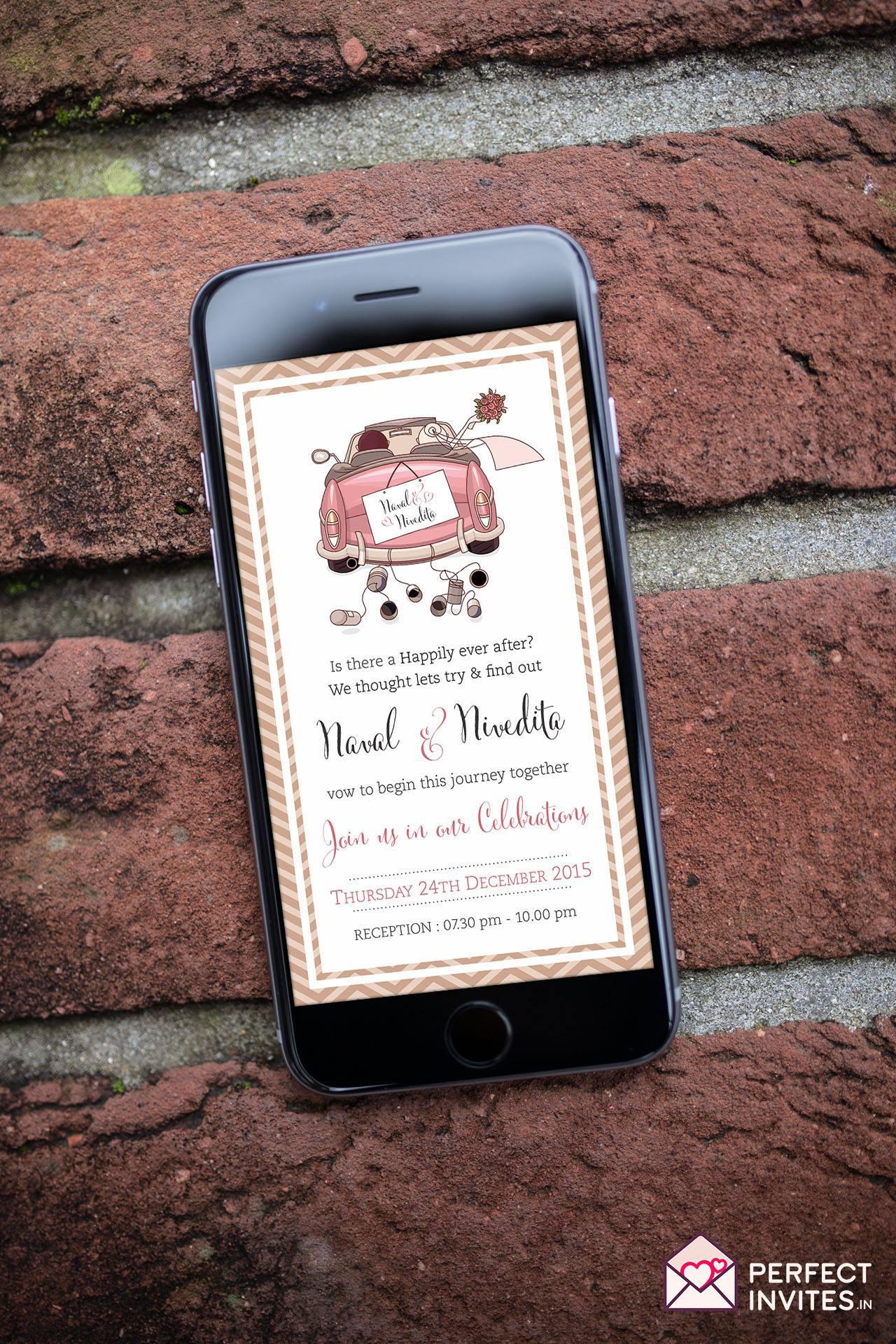 Weddings these days are completely digital with Instagram hashtags and personalised Snapchat filters. However, when using e-mail to communicate anything wedding related to your guests, there are certain etiquette rules you need to follow.
Engagement announcement: Congratulations, you're engaged! The first step in the invitation process is to let all your guests know that you're engaged. You can either post a picture on Instagram to let everyone know or send out a personalised e-mail to your guests.
Invitations: When sending out wedding, paperless is the way to go! Just a few simple clicks can get your stunning invites to your guests and they can respond back to your invite via e-mail as well. These digital wedding invitations need to be sent out 6 months in advance. If any of your wedding guests are not too familiar with the internet, make sure to send them a physical invite.
Specific functions: For each event like the Sangeet, Mehndi or the Reception, you can send out the invitations online and collect them via email as well. This should be done right after you send the invite to the main wedding.
Updates: E-mail is the perfect way to send out any updates about the wedding such as a change in the date, time or venue. You can also send out reminders to get your guests pumped for the big day!
Weddings today have gone decidedly digital as couples use social media to capture all the memories from the big day. So when sending out invitations, many couples choose to stick to this digital trend and go paperless. These digital wedding invitations have numerous benefits from a lower cost to easier RSVPs.
Couples can also get creative with their designs and can make numerous iterations with before settling on the final invite. In today's eco-friendly world, it also essential that we do our part to save the environment and digital wedding invitations provide a viable solution. We hope the benefits of online invitations have convinced you to go digital with your invites!
Are you ready to design your wedding invitations? Get in touch with our vendors to help bring your ideas to life!