Looking For Some Desi Invites? Check Out These Online Indian Wedding Card Maker Vendors Across Country!
Who said you can't have digital invitations with a traditional theme? Here we have prepared a list of Online Indian Wedding Card Maker vendor names who offer e-invites keeping the desi feel intact! Check out their names & prices before you pick one!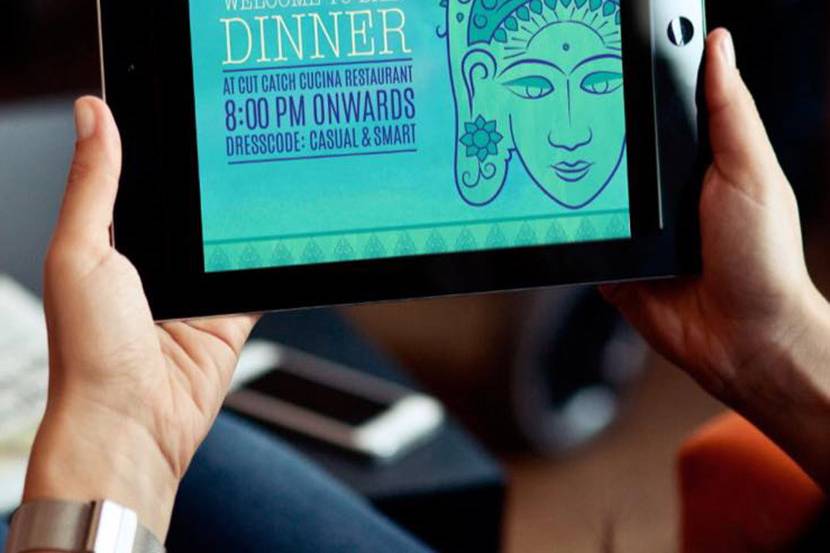 You've already read about multiple reasons why hiring an online wedding card maker service is a good idea! Now you must be wondering, where to get an online Indian wedding card maker vendor who would make traditional Hindu wedding invitations for you! Well, you're in luck because that's exactly what we're about to tell you today. Here are the names, prices and every detail you need to know about online card maker vendors across India, who specifically design e-invites with a traditional touch. Give it a read to know more about them.
1. Kaelodos Invitations and Stationery (Chennai)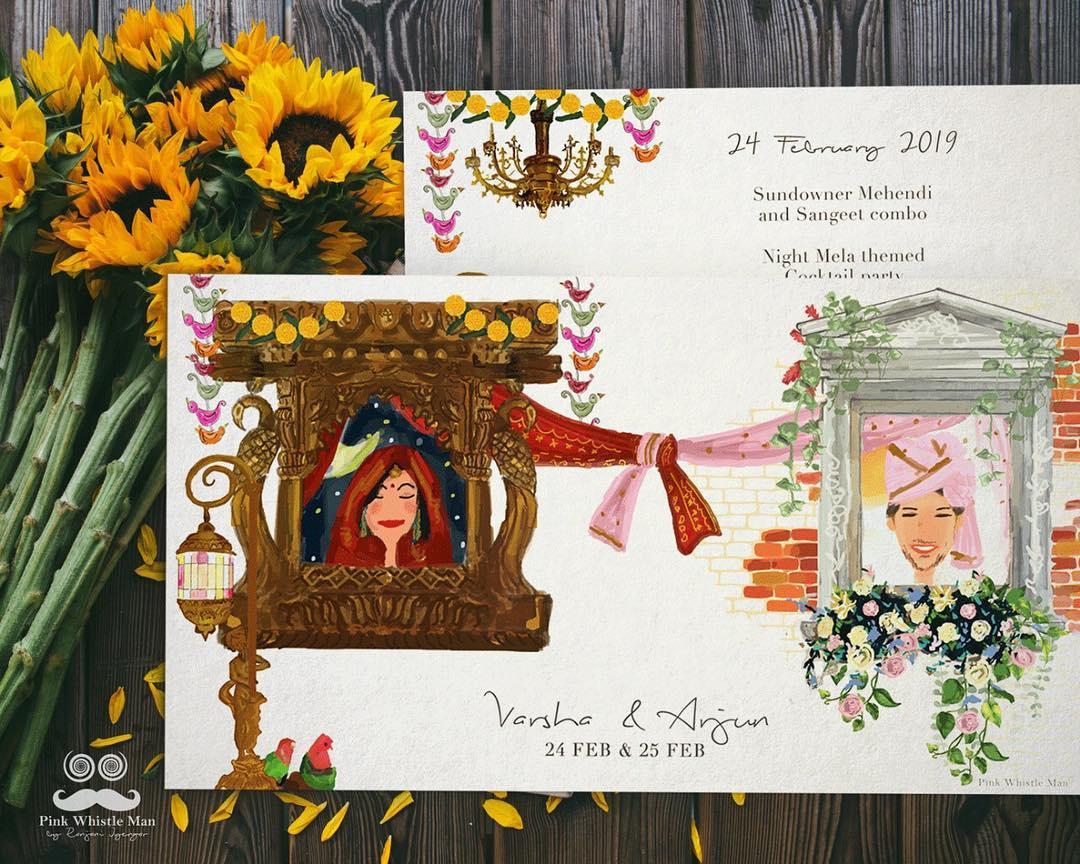 If you are searching for an online Indian wedding card maker vendor that can design gorgeous and immaculate wedding cards online for all your ceremonies, then Kaelodos Invitations and Stationery is the one-stop destination for you. Other than the traditional digital invitations, these are the areas they specialise in:
Invitation boxes.
Religious invitations.
Floral printed, themed invitations and handcrafted cards
Regular paper invitations, premium paper cut invites, laser cut invitations, scroll invitations and contemporary invitations.
Starting Price: ₹150 onwards.
2. The Wedding Studio by Oh!SoBoho (Delhi)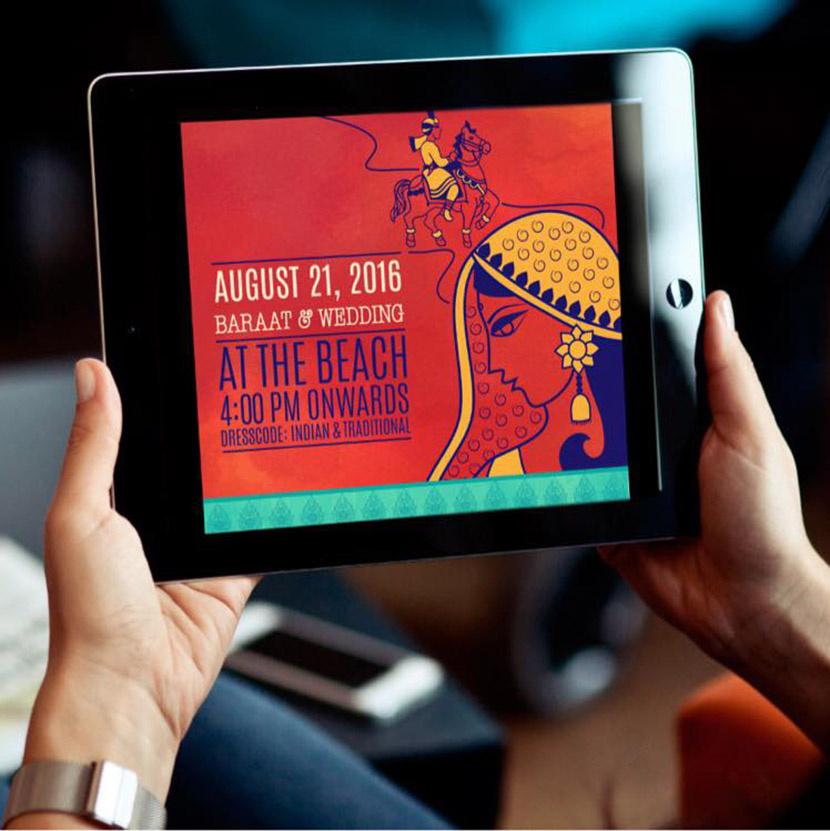 Skilled professionals at The Wedding studio by Oh!SoBoho customises your wedding invitations that are perfectly in sync with your Indian wedding theme. This is one of the unique online Indian wedding card maker vendors who have all your invitation solutions.
The Wedding Studio by Oh!SoBoho would be an apt choice for you especially if you're looking for customised traditional designs which are also trendy and original. Following are their special areas apart from designing online wedding card:
Wedding Invitations.
Gift box.
Gift ideas, Gift tags, cards and envelopes
RSVP Cards.
Thank you and save the date cards.
Starting Price: ₹300 onwards.
3. Art by Azra (Hyderabad)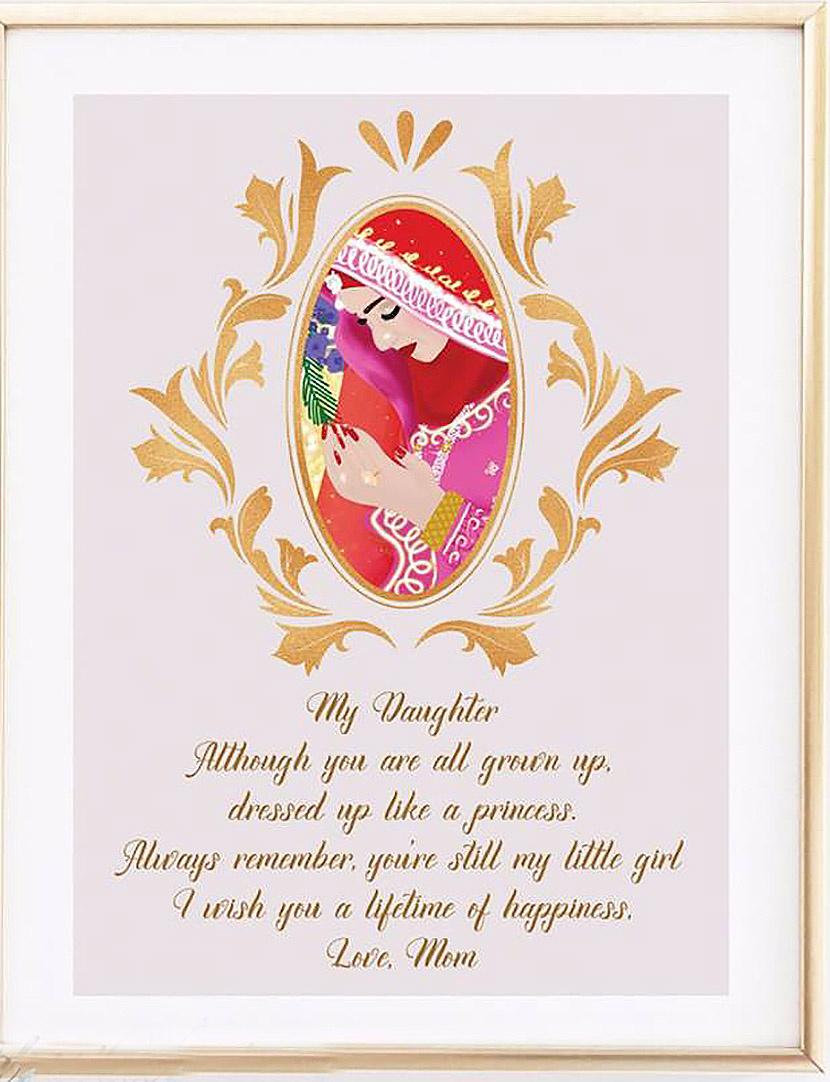 If you are looking for some online Indian wedding card maker who'd create an invitation card displaying love and care, then Art by Azra is your place. It's a remarkable venture by Azra, who is an artist known for creating spectacular gifting options and invites and favours for your guests.
They have a team of well-trained professionals who are excellent in their craft and work really hard to create each wedding invitation. While keeping the traditional touch intact, they design stunning invitations using the most cutting edge techniques at unbelievably affordable prices. Here are the basic services they offer:
Design of the invite.
Printing.
Envelopes.
Packaging.
Specialised printing.
Starting Price: ₹25 onwards.
4. Krimson, (Mumbai)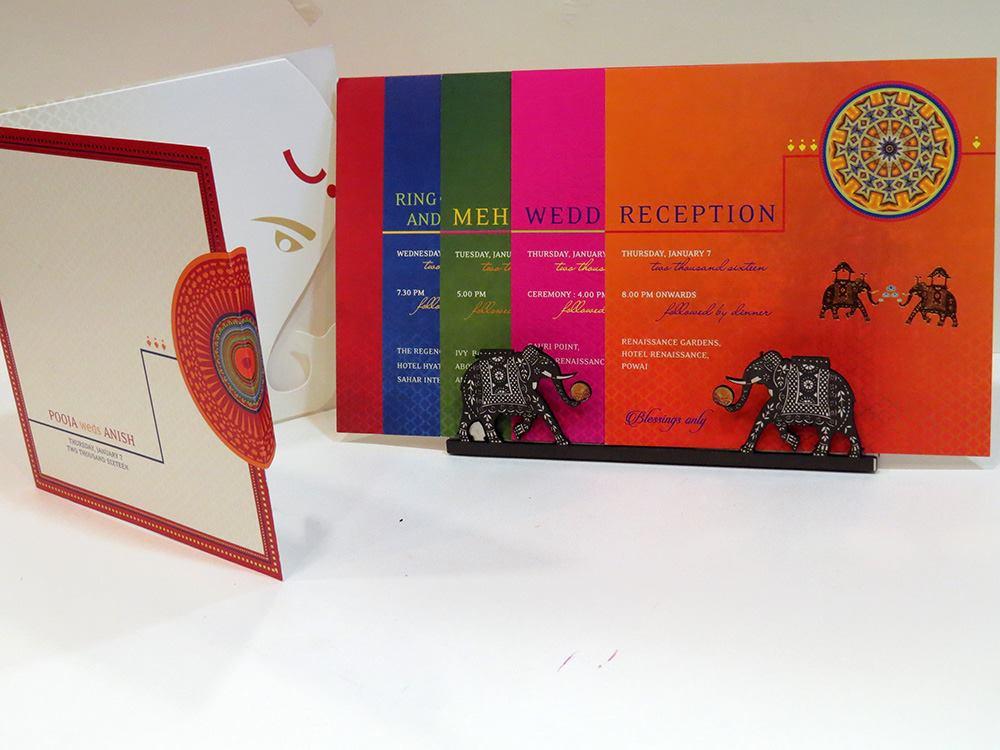 With a team of highly creative professionals, Krimson began their designing company in the year 2005. They believe in reflecting your personality through their creations. And to achieve that, they will listen to your wedding story to deliver a completely exclusive experience to you.
So, if you're looking for an online Indian wedding card maker who'd design your traditional Desi wedding invitations that exude emotions, you know where to go! Take a look at their services offered:
Ethnic, traditional and contemporary invitations.
Personalised wedding stationery
Coffee table books
Calendars and diaries
Wedding gifts and décor items
Starting Price: ₹250 onwards.
5. Shaadinvite (Kolkata)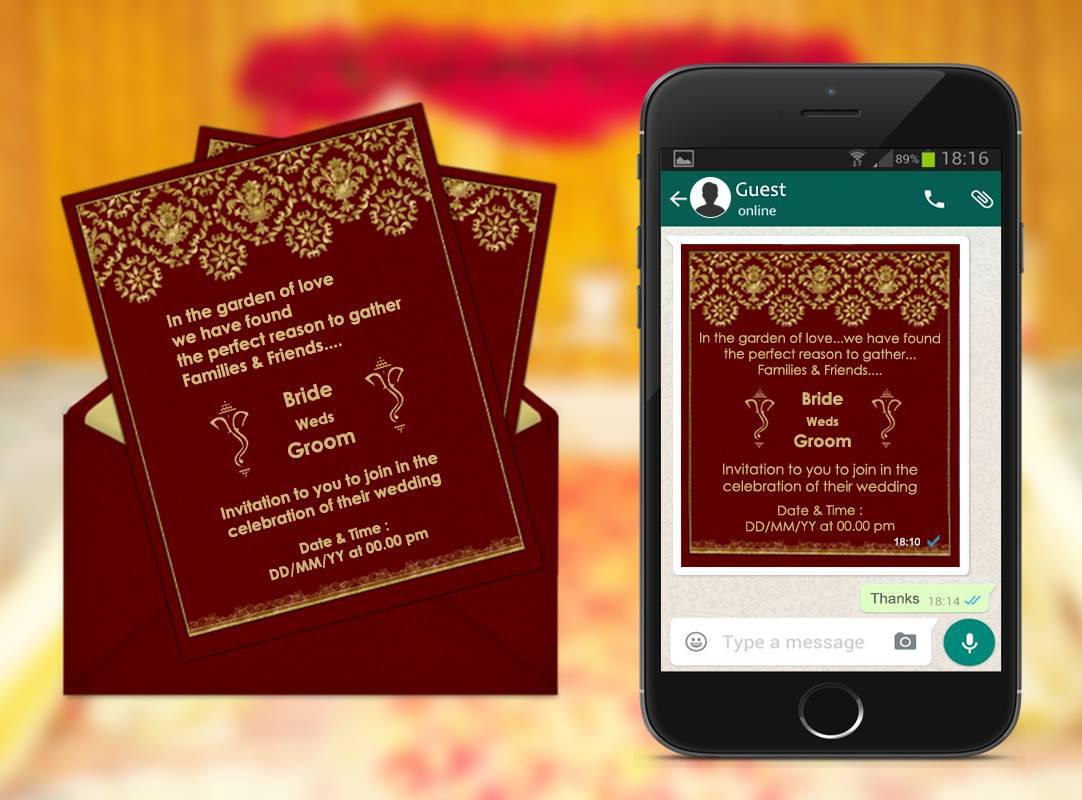 Shaadinvite has been one of the oldest players in the card designing industry who designs the most creative and beautiful wedding cards that would simply mesmerise your guests. Shaadinvite is one such online Indian wedding card maker, that will help you to design a perfect invite that your guests won't be able to say "No" to! The wide range of services offered by them are:
Design of the invite.
Digital invite/E-invite.
Wedding stationery design.
Name & address labels.
Packaged invitations.
Traditional Indian invitations.
Contemporary invitations.
Story-themed invitations.
Customised invitations.
Starting Price: ₹1,500 onwards.
6. Rupali Prakash (Bangalore)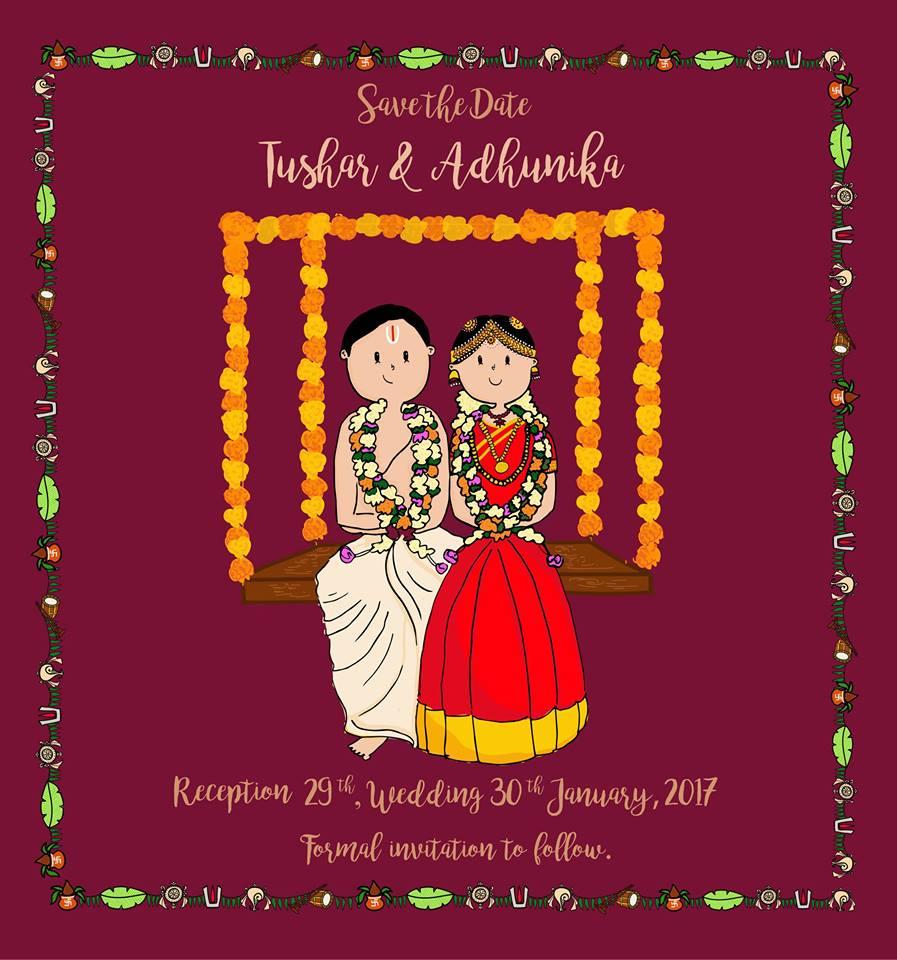 Get ready for some exceptional wedding invitation experience! Rupali Prakash and her team of professionals gives you some unbelievable out-of-the-box invitation ideas which are anything but common! However, if you're looking specifically for online Indian wedding card maker with traditional and classic as your preferred theme, that's exactly what you'll get. Because being traditional doesn't have to be generic!
Rupali Prakash will ensure that your wedding cards are not only beautiful but also unique in such a way that lays a deep impact on your guests. Just tell them what you need and they will make that happen for you with their genius card designing skills.
Starting Price: ₹12,500 onwards.
Your first step in the whole wedding planning grandeur is inviting your guests. And therefore it's important you choose the kind of online Indian wedding card maker that would touch all the right chords. Look for reviews and online presence of your invitation card maker. Communicate your requirements and expectations. If you're looking for a completely traditional outlook, let them know that. Ask for options and samples. Check for spellings, grammars and information details carefully before you hit 'send'. Customise your wedding cards just the way you want it to be!
Traditional, quirky or funny invitations- what kind of invite would you like to send out on your own wedding? Share your thoughts in the comment section below!