Know All About Getting Marriage Invites Designed by Online Wedding Card Maker Services and Why It's Hip!
Why choose the conventional route when you can get customised wedding cards with way more options in way lesser time? Hire online wedding card maker services for some bizarre, unique and totally out-of-the-box designs.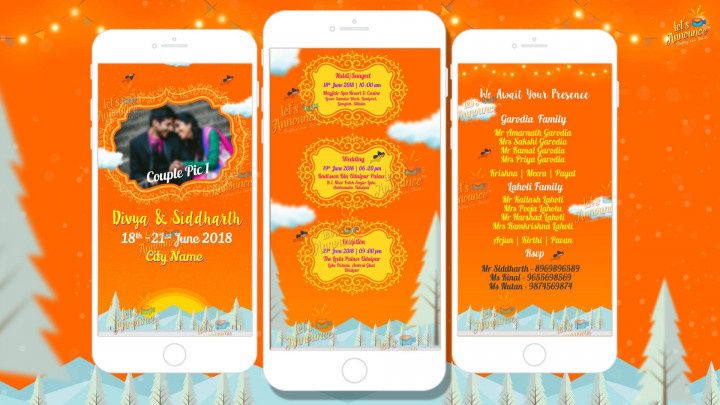 Sure the traditional way of choosing marriage invitation card designs has its own charm. But if you're looking for something more unconventional, exclusive and also have a time constraint online wedding card maker is your thing. And the ocean of choices that you get from online card design services is simply unbelievable. Apart from being cost-effective, the best part about getting your wedding cards made by an online designer is, you can get corrections and changes as many times as you wish and even at the last minute! Read on to know more about the advantages and a few things to keep in mind while choosing online card making services.
1. Multi-Dimensional Messages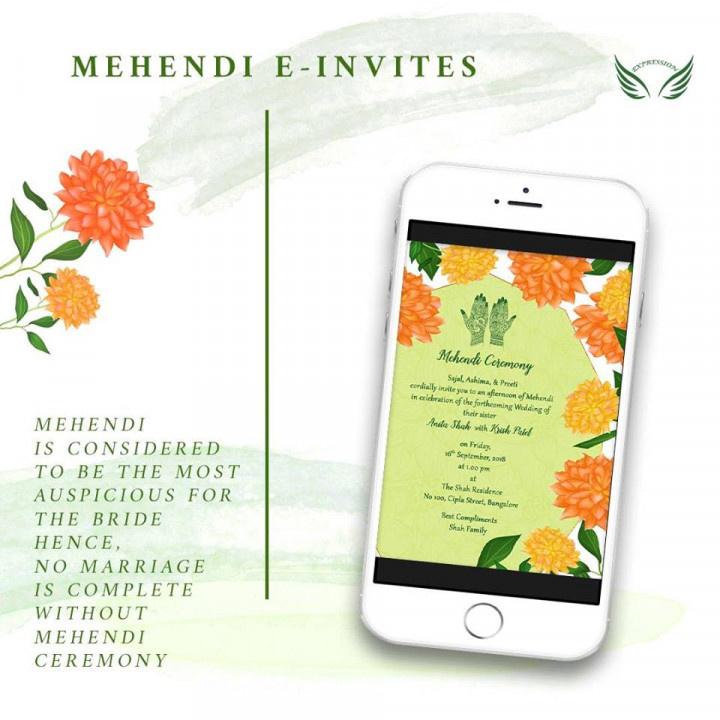 You open a whole new world of Pandora's box when you decide to go for the online wedding card maker option! From a simple wedding invite through Whatsapp message to creating interactive wedding invitation videos for your wedding website the sky is your limit. There are a million audio and visual options that online card maker gives you to choose from. Pick a theme or go for a random quirky card, the choice is yours. And if you don't like any of the vendor's ideas, you can suggest one of your own and get your wedding invitation customised!
Where to look: Flanz Studio (Mumbai), Invitations by Arushi (NCR), Violet Automation Pvt. Ltd. (Panchkula).
2. Font- Friendly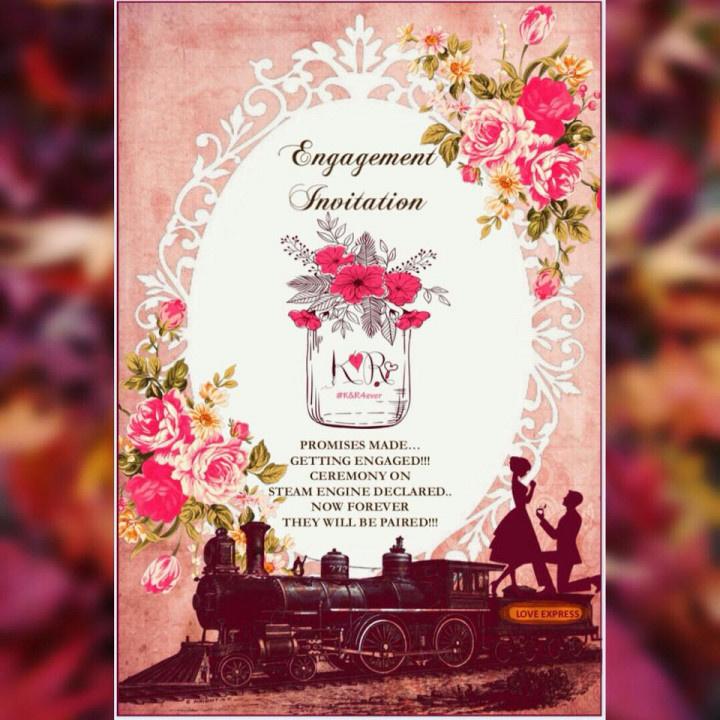 So you don't like one of those cliché text fonts and want to use something totally bizarre? Just let your online wedding invitation card maker know and they might come up with a fresh unseen stock of fonts! Most of the online card makers are graphic designers themselves who have exposure to the artistic digital world. Therefore, they have access and talent to come up with new and creative fonts for your wedding card. You can even use own handwriting as a font for your e-wedding invites! Now that would be something absolutely exclusive!
Where to look: Beyond Design (Mumbai), Effects by Jatish (NCR), Uttara Shah Bespoke Fine Invitations (Mumbai).
3. Safe Forever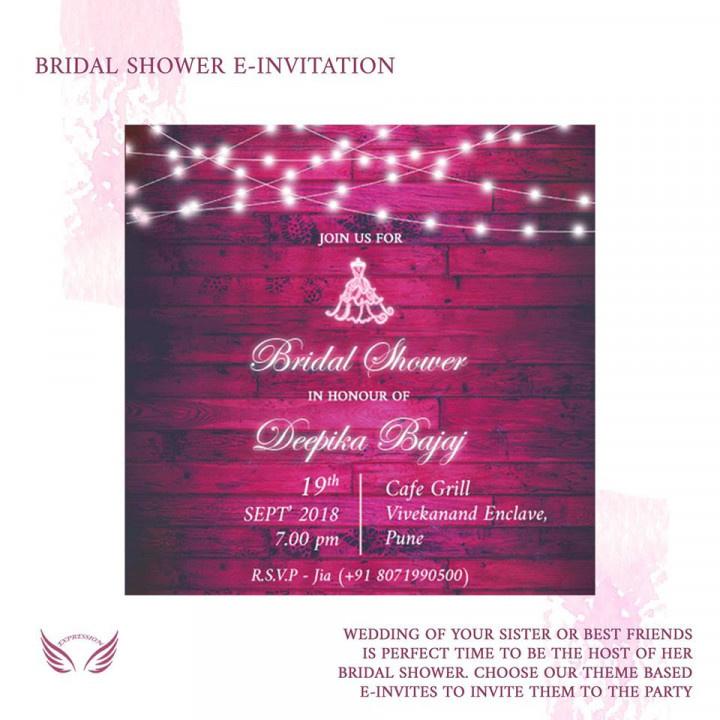 One thing is for sure. Your online wedding cards can't get torn or worn! Once you get your invitations created by online wedding card maker and upload it in the cloud, they are literally safe forever! Of course, in exceptional cases, they may get lost or you might not be able to locate them...but then you can always take help from a tech expert to get that retrieved. Your wedding invitations are something that you and your loved ones would want to preserve forever, right?
Where to look: The Ochre Shed (Hyderabad), By Invitation (Mumbai), Rohan & Aparna Invitations (NCR).
4. Time Friendly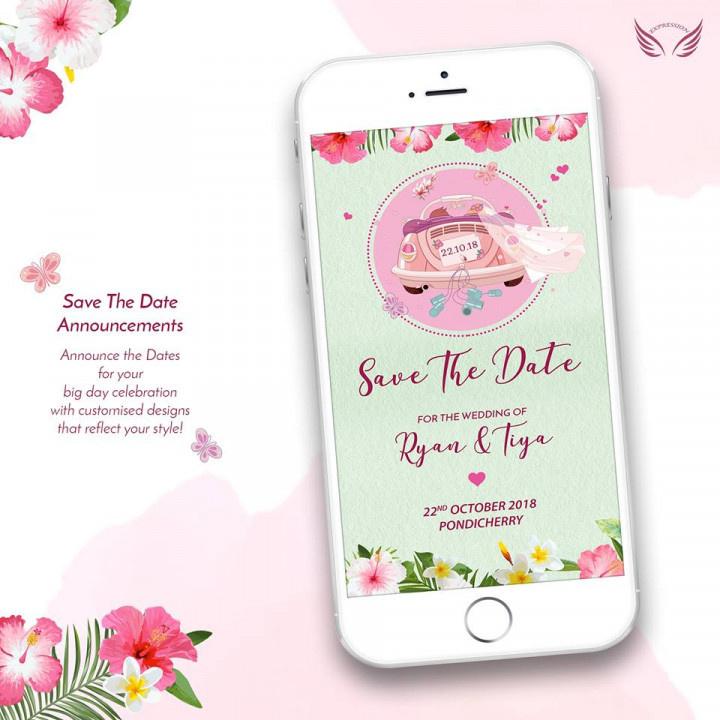 Since it's your wedding, you will always have time-crunch...for sure! And no matter how much you try to manage every little thing by yourself, you will always need help. Especially, when there is so much to do in such a limited time. Hiring an online wedding card maker will save you an enormous amount of time in three areas:
Hunting: There's practically no physical searching involved. All you've got to do is a scroll and select your card designs.
Printing: Imagine the amount of time you will save when there is no waiting for the card prints to arrive! Since you can skip an entire step of card printing, this whole thing is way faster.
Sending: Once your online card maker delivers your e-card to you, all there's left for you to do is, click and send! Use the days you saved from going door to door to invite your guests for some jewellery shopping or pampering yourself at a beauty salon!
Where to look: Anything and Everything by Sharila Surpal (NCR), Let's Announce (Ahmedabad), Scarletsage Design (Bangalore).
5. Multiple Edits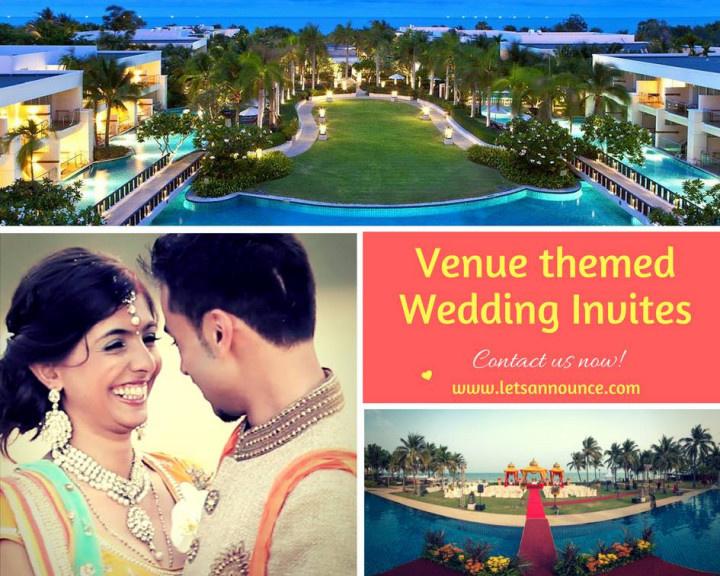 Don't worry if you're having second thoughts on the cover image of your e-invite after you've received it. Just ask your online wedding card maker politely and it can get changed! That's one of the biggest advantages of getting an online wedding card versus a. You can go for multiple edits and changes in images, texts, fonts, colours and any change won't really cost you any extra. However, don't just keep changing your mind too frequently which might get a tad annoying for your designer!
Where to look: Shalini Malhotra Exquisite Wedding Invitations (NCR), Expression Wings by Divya Aggarwal (NCR), Surbhi Khanna (NCR).
Although there are many advantages of getting your invitations done by hiring online wedding card maker services, there are a few things you must keep in mind. Get different invitations designed for different categories of wedding guests. Especially since you have the liberty to choose multiple designs and styles. For example, you could go for funny wedding invitations for friends and traditional emotional messages for your relatives. Take extra care with the wedding invitation wording for different guests. Make use of the spell-checking software to avoid any typos and grammatical errors. And only when you're fully satisfied with your online wedding cards....hit send with a smile!
Would you be interested to try online wedding card making? Talk to our vendors and get some amazing deals on e-invites.