Thinking of a Digital Wedding Card Maker? Then Here Are 5 Couples Telling Us from Experience Why Its a Smart Choice
It's time to go digital and choose an online wedding card maker for your wedding invites. With no shortage of online tools or apps, creating a wedding invite of your dreams was never easier! Read on to find out more.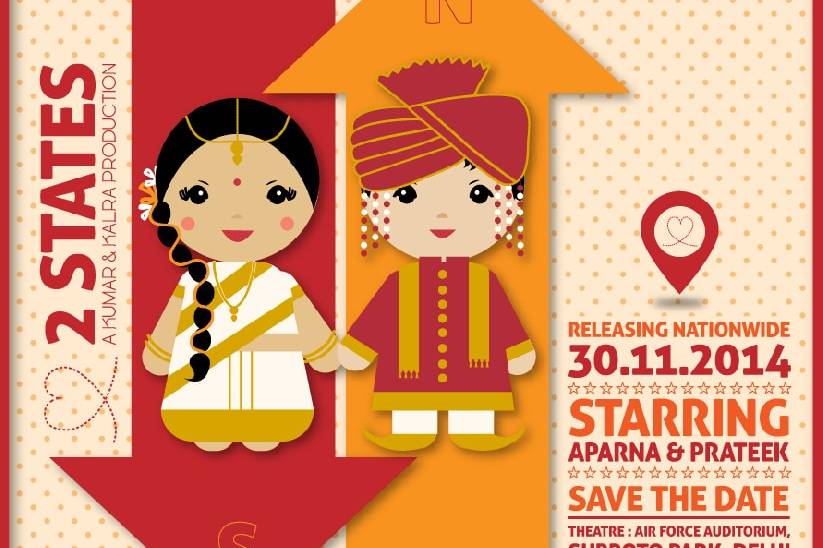 Once the dates of the big day are set, you have your whole family along with your friends and extended family members working towards making a flawless arrangement to make this day a grand success. One of the first priorities that you need to look after is the invitation. The wedding is a grand social gathering and involves distant relatives, cousins, friends, acquaintances and of course other people too. The ideal way to invite them is through a wedding card that will be posted to their doorstep with the details of the ceremonies and ask for their RSVP.
However, with the modern ways of sending out invitations, you will have more than the conventional way to choose from and with the world wide web you can even reach out to your near and dear ones on the other side of the world in one click. Also if you are confused, you can always check your options online from wedding card maker and invitation designers.
Planning a wedding begins with designing your wedding invites, couples can easily get confused while choosing the perfect design. How do you implement your wedding theme in your invitation to what should be the wedding card matter, you have to find answers to all sorts of questions. That's where a wedding card maker comes to play. Did you know there are various online apps and tools that offer this service for free or a nominal charge? Opting for paperless invites is the best route if you want to save money. Learn more about it right here.
Advantages of choosing paperless wedding invites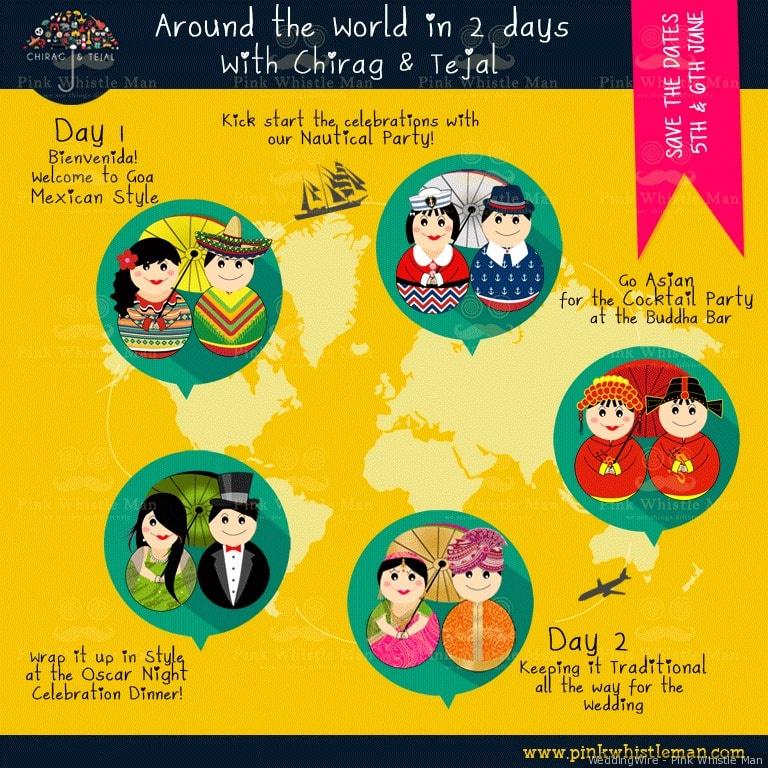 1. Eco-Friendly
Wasting paper is passé. Gen next couples who are conscious about preserving the environment ensure they opt for paperless invites. This is their bit of contributing to saving the environment. Add this idea to your green wedding and encourage eco-consciousness for weddings. When your guests receive such invitations, they would also appreciate your efforts. It is also easier on your part to get a clear idea of what the card will look like with the preview options.
2. Affordable
Spending money on paper invites can get expensive. Did you know printing charges are extra? Choosing digital invites is cheaper, and some apps and websites offer it for free! Did you just recall that you left out a couple of people from your guest list? If you were going for paper invites, generating a few more copies at the last moment would've been a disaster. With paperless wedding invites, the job becomes way easier and gets finished in a couple of clicks. Copy the original invite and send it over to your guests in an email or WhatsApp.
3. Time-Saving
Instead of spending time in going and choosing your wedding invitation design, and then some more time in travelling from one house to other, to invite guests, can be very time-consuming. Save time and go digital! Everyone receives an invite in the same go. Plus you save so much on travel and post.
4. RSVP
The confirmation of guests can be received over email or Whatsapp or, even better, on your wedding website. That will help get you a close estimate of the number of guests to expect at your wedding. Having an RSVP feature on your wedding website is the best option since you don't even have to keep a track of how many attendees are going to be there. The website does that for you. You can also install a countdown feature on your wedding website so that the guests opening the website are also aware of how many days it is to your wedding. Isn't that smart?
5. Forget-me-not
One of the more favourable reasons for opting for a paperless invite is guest-centric. A printed invite can get misplaced and your guests can miss the date. With a digital one, it will always be on their phone. Even if they do delete it by mistake, you can always send it to them again. Attaching a Google Maps link in the invite will be an added advantage for them to reach the venue.
Real life experiences of couples who opted for a digital wedding card maker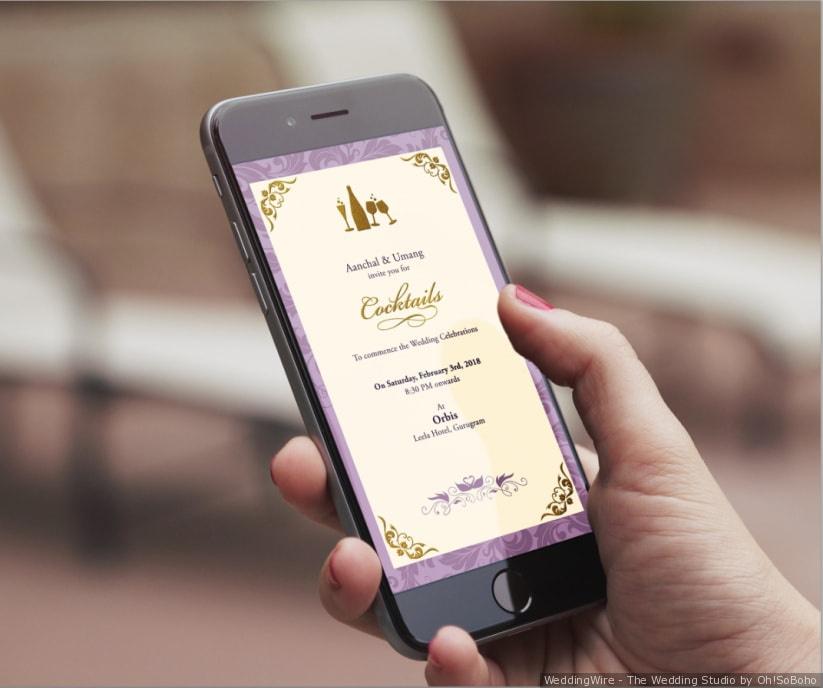 1. Neha and Kushal - Canva Invites
This couple tied the knot in 2016 and opted for an online wedding card maker to design their wedding invite. "Since we had an intimate wedding, it made no sense to design and print paper invites. We used Canva to design our wedding invites and it couldn't have turned out better. Canva has beautiful templates and the tool is super easy to use. One can easily download and share the invite via WhatsApp. Not to mention, we also saved money and didn't cause any harm to our environment."
2. Simrita and Dhruv - Adobe Illustrator invites
The couple who wed in December 2017 chose to invite their guests through e-vites instead of the traditional paper invitations. "I just did not see any point in my parents running from house to house, over the last few important weeks before the wedding. Spending that much time in the Delhi traffic can be extremely exhausting. Also, at the end of it, no one really uses the maps that you print at the back of the cards as everyone uses Google Maps nowadays. So it made even more sense to send digital invites to people's phones. I had taken the help of my friend who had designed our wedding invite using Adobe Illustrator. In the end, time was saved, money was saved and we were also saved from a lot of frustration!"
3. Surabhi and Abhishek - Adobe Photoshop invites
The couple, who is going to tie the knot in January 2019, has also opted for digital invites. "We chose digital invites for three reasons: first was obvious, we wanted to save paper and go easy on our environment. The second was that most wedding cards end up in the dustbin, and the ones that are saved by the family for emotional reasons, end up catching dust. The third and most important reason was that we didn't want our parents to waste their time and energies stuck in the horrible Delhi traffic and pollution. To help us design our wedding invites, I have taken help from my cousin who will be using Adobe Photoshop. We are yet to finalise a design but we definitely want to take the digital route."
4. Smriti and Dipanshu - Template design invites
This couple will be tying the knot in February 2019 and plan to use a mix of traditional and digital invites. "For our friends, we plan to design a digital invite so that it's easier for us to track the RSVP. For the family, we will be printing the traditional invites. Currently, we like the wedding card maker called the Paperless Post as their template designs are extremely traditional compared to other sites."
5. Deeksha and Karamjeet - Whatsapp and email
This couple got married in 2014 and also opted for Canva for designing their digital invites. "We used digital invites to invite only our friends and used printed cards for our families. Honestly, we thought we could be ourselves; fun and informal while inviting our friends. And this way we could know more about each others' friends, so we sent out common invites via E-mail and WhatsApp."
Some other websites and apps that can be explored to design your digital wedding invite are Desievite and Kards. Taking help from a wedding card maker website has its own benefits. First, one is that you will be able to create multiple layouts of your wedding invite which is helpful in the sense that you will get a fair idea of how different cards will look in reality. From the pool of layouts that you formed you can then choose one that sits best with the theme that you had in mind, to begin with.
Also, You can try out various wedding fonts as well and see how each one looks at the base of your wedding invite. An online wedding card maker will help you save some extra bucks as you will not have to take a print of multiple card layouts which you generally will have to do and you can have a look at thousands of options at the click of one finger. So, take some time off and use an online wedding card maker until you nail your wedding invite. You have friends in another state, city or country even? Let the online wedding card maker help you to device a gorgeous invite that will reach your loved ones in a click.
If you wish to create a mix and match wedding invitations, with a few paper invites and some digital invites, find out some creative wedding card maker near you and tell us which one you picked through the comments.