Whatsapp Wedding Invitations - Everything From 'how' & 'why'
Are you planning on Inviting friends for marriage through WhatsApp? If yes, then we will tell you why this is the best approach going forward! Learn how to create trendy invites now!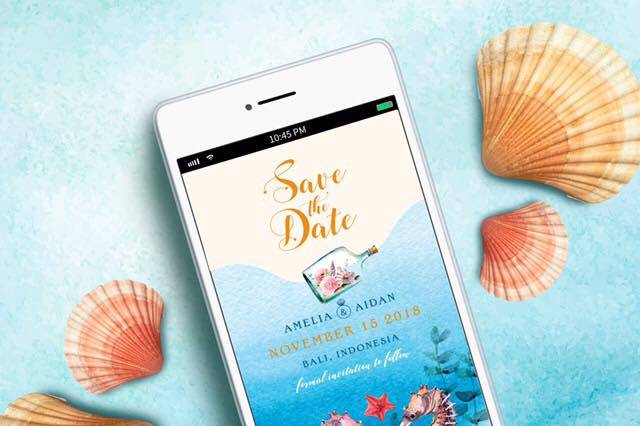 Imagine a "Hi what's up?" followed by your wedding invitation? Isn't it the best and the most exciting way to invite your friends to your wedding? We say yes!
Your WhatsApp wedding invitation could be a plain and simple text message or be as creative as a video, GIFs or graphics, the sky is the limit. The question that many couples ask is why a WhatsApp wedding invitation is better than the good old printed cards, and why is it even a trend? It is for a lot of reasons a waging wave of trending affair and you will be impressed by the convenience that you will find in inviting friends for marriage through WhatsApp.
We will break it all down for you! So, read on and see if sending out your wedding invitations through Whatsapp is your cup of tea!
Why Should You Consider Inviting Friends for Marriage Through Whatsapp?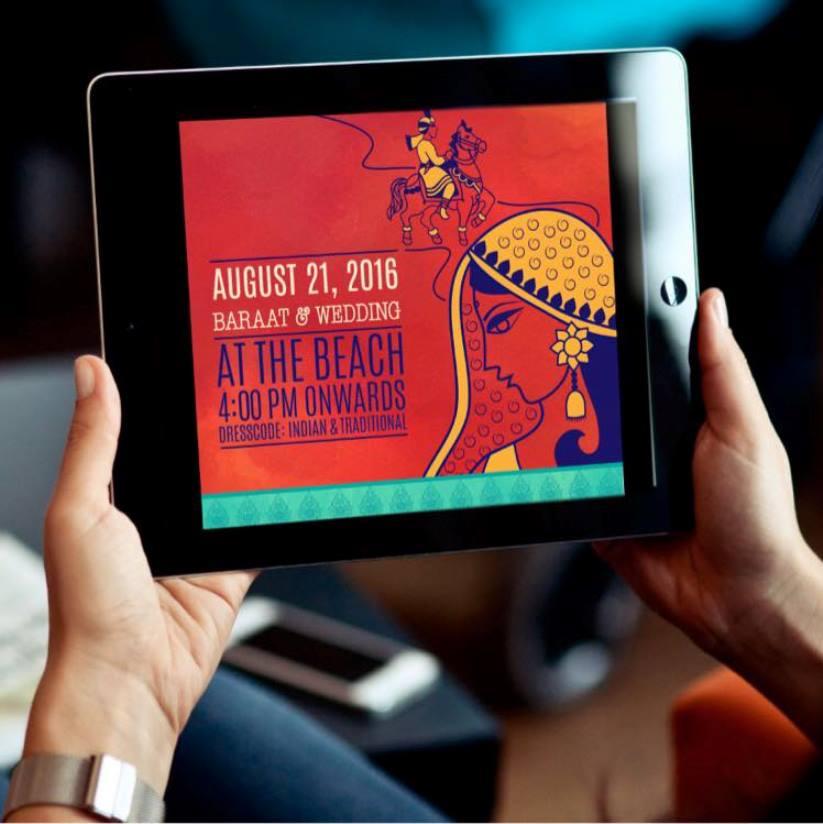 To answer the 'why', inviting friends for marriage through WhatsApp is a cost-effective way. Printing hundreds or thousands of wedding cards requires a set and large budget.
Additionally, the hassle of finding the right designer and printer, multiple changes and travelling to the store of the invitation card designer multiple times to get the perfect design and finally receive the order is tedious.
Ultimately sending it out via post is also a tough task at hand because the time required for it to reach the guests is more and then the fear of physical damage is always lingering. Designing your own WhatsApp wedding invite or even taking professional help is less of a hassle as all communications can happen online.
How to Design the Perfect Whatsapp Wedding Invite?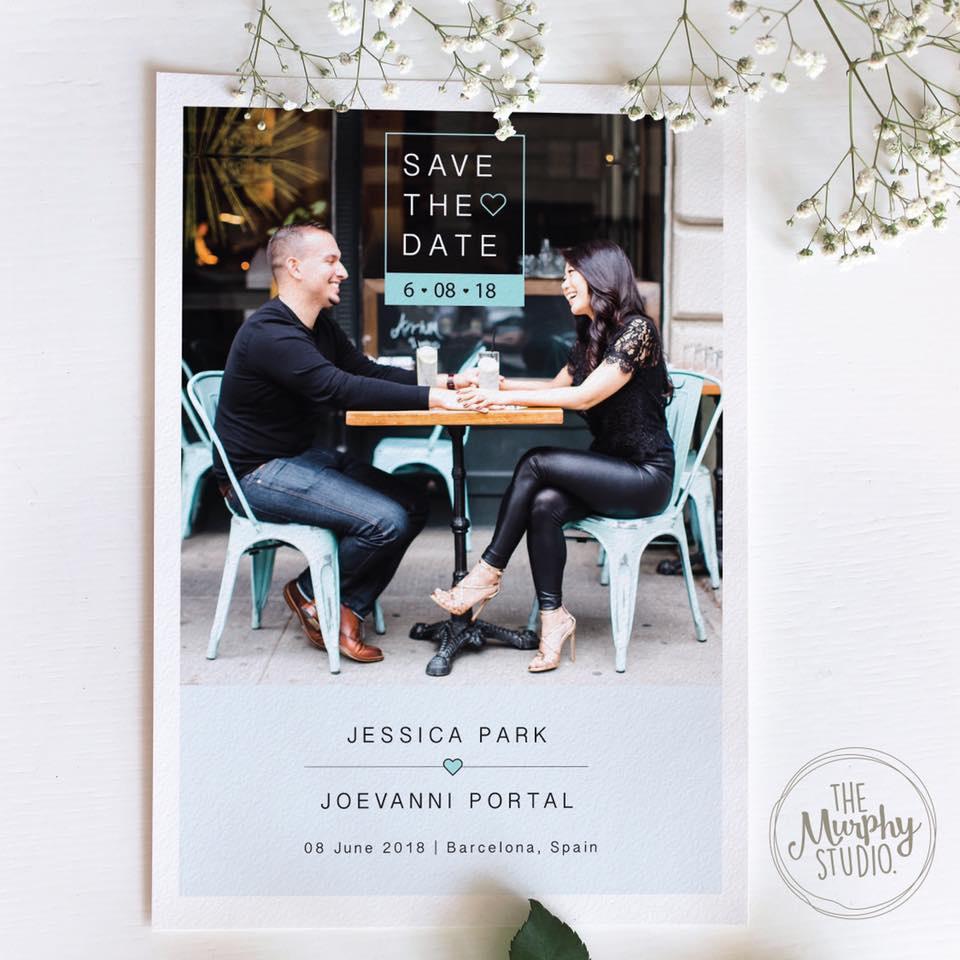 For this part, there are three things you have to keep in mind:
Your wedding story/couple personality
Whether you want the invite to be plain text, visual, an e-card or a video invite
Who all are going to read this message
Different Kinds of Invites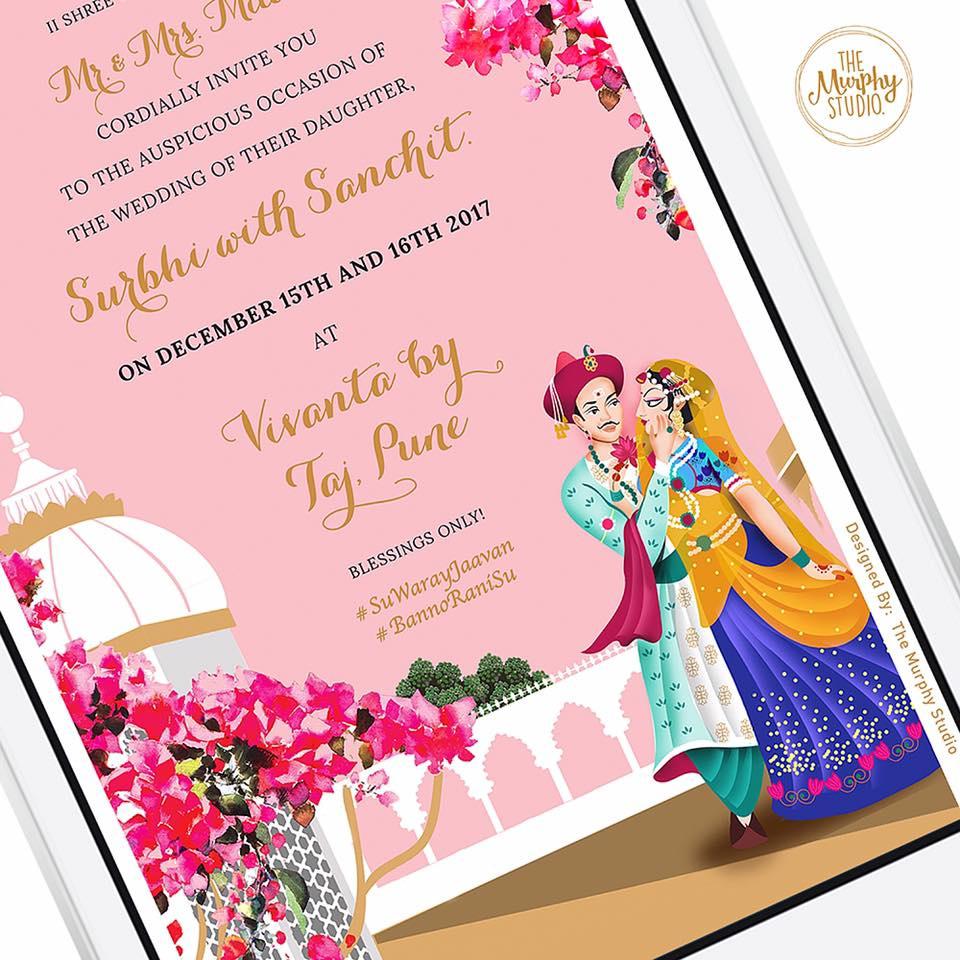 Every couple has their own wedding story or a personality, as a couple, that sets them apart. When planning the WhatsApp wedding invite this story, personality or uniqueness needs great thought.
For example, if you and your partner are like best friends then think of fun, cool and exciting images and words that bring out that relationship between you two.
If you are the kind of couple who loves romance and mushy moments, then that's your cue. Other unique points could be your professions, your shared interests or something as distinct as a North meets South wedding story.
Different Options for Inviting Friends for Marriage Through Whatsapp: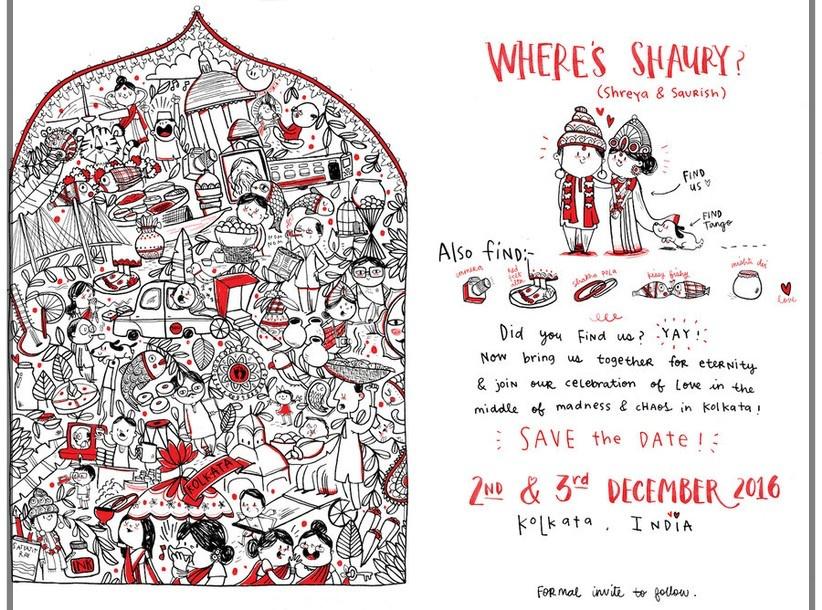 Image Courtesy: Shreya Sen Sagoli
Text
The first option is a plain and simple text. You can draft a text message and send out these to different groups and individuals. Just like any other message you send. The text needs to however be a little formal or special than the regular conversational texts so that you can mention the details of the ceremonies and their timings on it.
Visual
You could find a picture online and support it with the text or edit the picture and add text to it. Another option could be to use pictures from a pre-wedding shoot or a Save-The-Date wedding picture.
If the picture clearly states 'Save-the-Date' you may or may not add more text. A visual invite could also be a well-designed image like caricatures or general wedding motifs with the wedding ceremony details.
E-Card
You may still be getting some cards printed for the elderly or people you want to invite personally. A simple way would be to tell your card printer to give you a soft copy of it; your e-card.
You can also get one scanned and keep it for emergency situations if you are short on some or if you add plus ones to them in the last minute too. Check out some online wedding invitation designs to pique your fancy!
Video Invite
Professional wedding photographers today have also started wearing the hats of a wedding cinematographer. You can make your own little movie or a video inviting friends for marriage through WhatsApp.
You could just talk in the video, inviting them or go full in and make a visual delight out of it. Using your pre-wedding shoot as an opportunity to make this invite could be two tasks in one!
What Should Your Whatsapp Wedding Invite Say?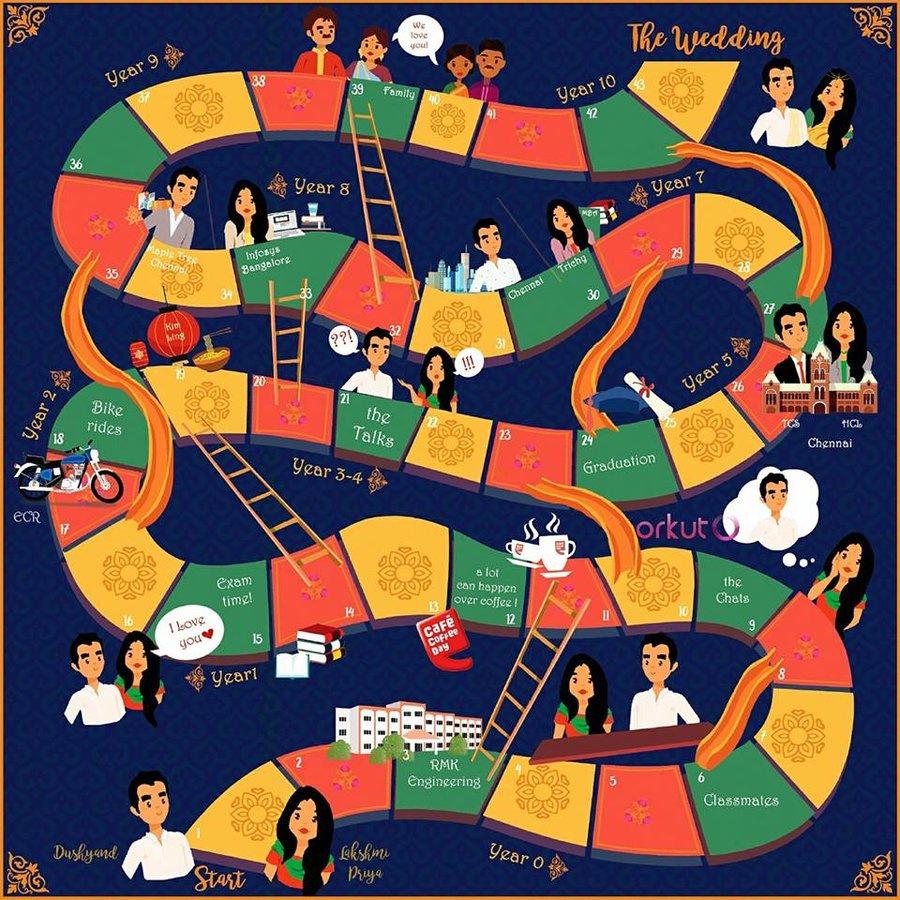 Image Courtesy: Culture Curry
The words are as important as the other creative elements. When drafting the text for your invitation card you need to make sure that it needs to be beautiful and meaningful, but more importantly, it needs to be informative.
The date, time, venue are all important information that must be included. Other vital information could be the dress code, maps and locations, gifts/no gifts, RSVP and other relevant things. Here are some examples to help you write your wedding invitation:
1. Come for the Love... Stay for the Party
Akshita & Ashish
Invite you to celebrate their wedding on:
Date, Venue & Time
Followed by the Reception
Time, Venue (if different)
2. Gurpreet Weds Harjot
Request the pleasure of your company, as we embark on this new journey.
Wedding: Date, Time & venue
Reception: Date, Time & Venue
3. Save The Date
Date:
Ved & Anvi are tying the knot. Come share the love and shower your blessings.
Name of Event: Date & Time
4. Diana & Akshay
Joyfully invite you to be a part of their happiness as they unite in marriage on
Date, Time & Venue
Well, there are no rules and restrictions here. You are free to think out-of-the-box and make your WhatsApp wedding invitation as plain or as quirky as you want it to be. Just make sure your guests get the meaning. So what will your wedding invite say?
Are you game for inviting friends for marriage through WhatsApp? Let's share some interesting ideas in the comments section.