Top Invitation Trends For Winter Weddings in 2021
There is paradigm shift in the wedding scenario of 20-21 that have also resulted in some changes in wedding invitation trends. Let's see what the changes are, through the connoisseurs' lens.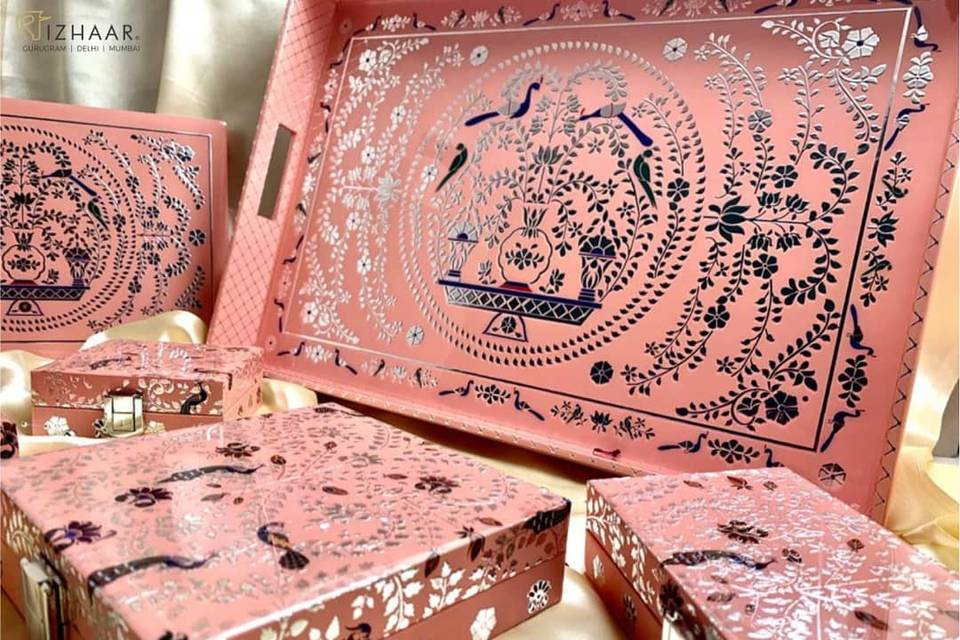 Due to the pandemic in 2020-21, there is a paradigm shift in the commemoration of weddings in India. We have seen big fat weddings turn into intimate weddings and we can also see how populace are shifting to virtual mediums for their weddings. Yes, whilst the industry is witnessing a major transition – do we also witness a similar change in the wedding invitation trend in Winter Weddings 2020-21? We delve into this question deeper with the expert's lens of Ruchita Bansal, Founder & Creative Director, Izhaar Core Designs, Puneet Gupta- Founder of Puneet Gupta Invitations and Diksha Mehta - founder of Diksha Mehta Invites.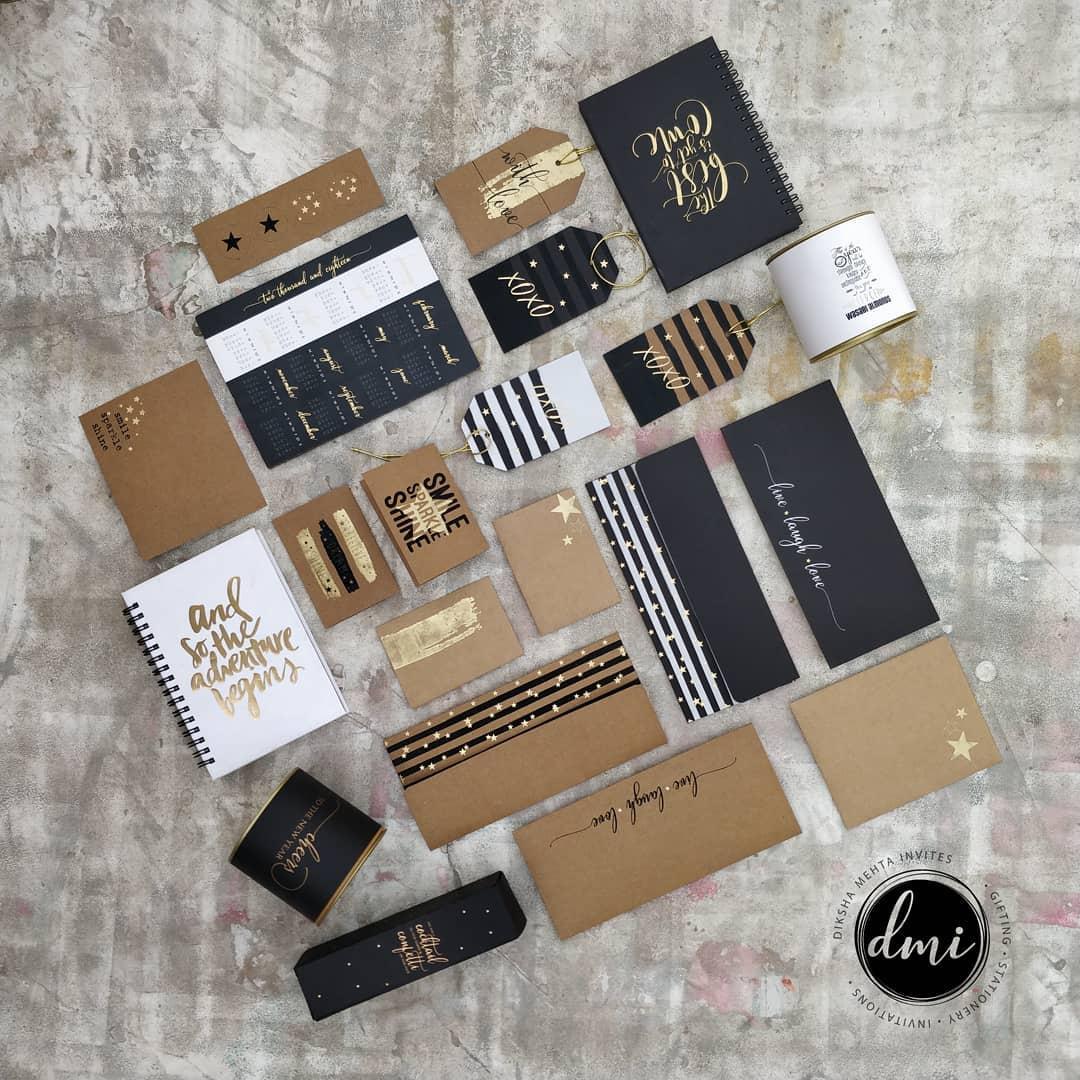 Interactive digital invitations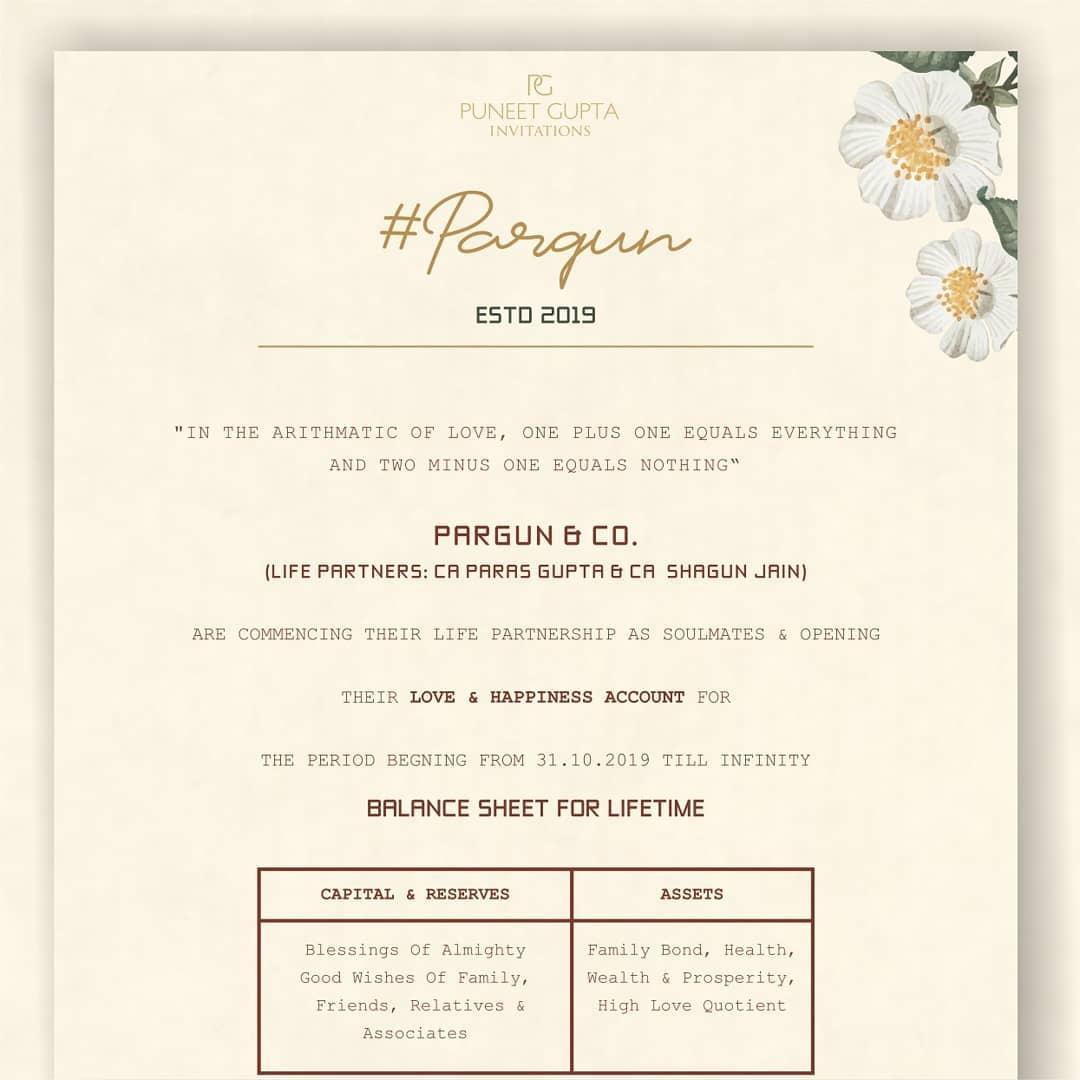 Unlike every year, this year we can't visit every house to invite the guests. Due to this, there is a shift in the invitation pattern too. There is an increase in interactive digital invitations on WhatsApp and internet etc. "With the pandemic, where different groups of guests are invited for different functions, each event has its own custom digital invite based on the theme of the event. Traditional Invitations are being replaced with physical announcements to those that cannot be invited," says the founder of Diksha Mehta Invites.
Puneet Gupta – a famous name in the wedding invitation card realm also shares, "Yes, definitely, there has been a shift in the way people are inviting in the current COVID-19 era. Of course, there are couples who are opting for the traditional method of sending out a paper invite. But many couples are opting for an e-invite along with a paper invite. Many couples are also opting for personalised e-invites wherein each guest gets an invite with his/her name embedded on the invite."
Traditional wedding invitation is still relevant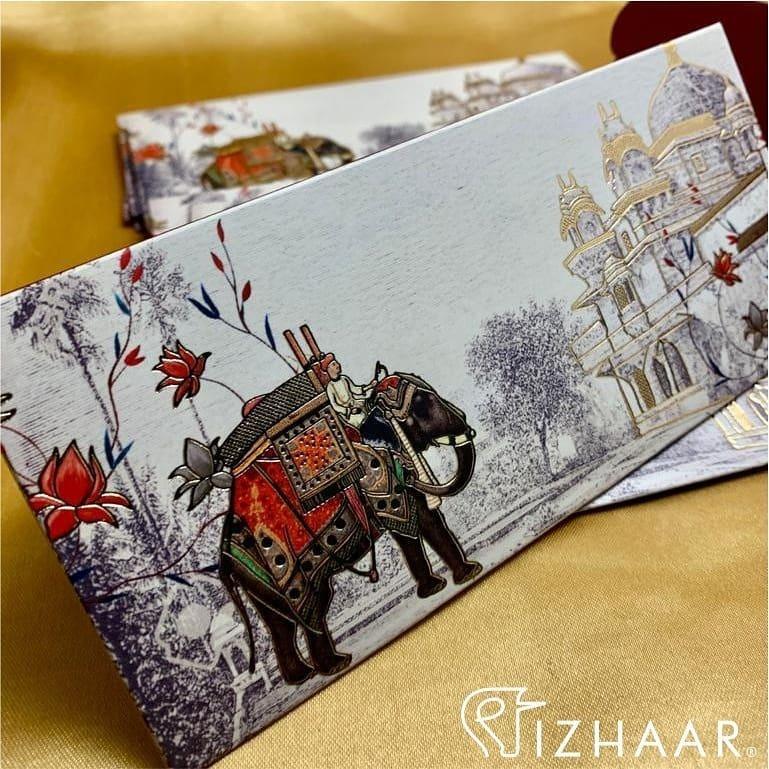 For some, the inviolability of traditional cards retains as the same. For some, even if they are planning for their wedding preparation in an intimate set-up then also they will prefer traditional invites and royal wedding invites along with the digital invitations. Commenting on this Ruchita Bansal, Founder & Creative Director, Izhaar by Core Designs avers, "No doubt, this year has been a roller-coaster ride for all of us, but people find ways to celebrate because happiness and celebrations keep humans going. As the intimate weddings have become a norm people have adapted to the change quite easily. One of the new trends is that even if there are only 50 guests in a wedding, people still send the wedding gifting favours to their loved ones who were not able to attend and ask for their blessings for the newlywed couple."
Virtual integration in wedding invitation distribution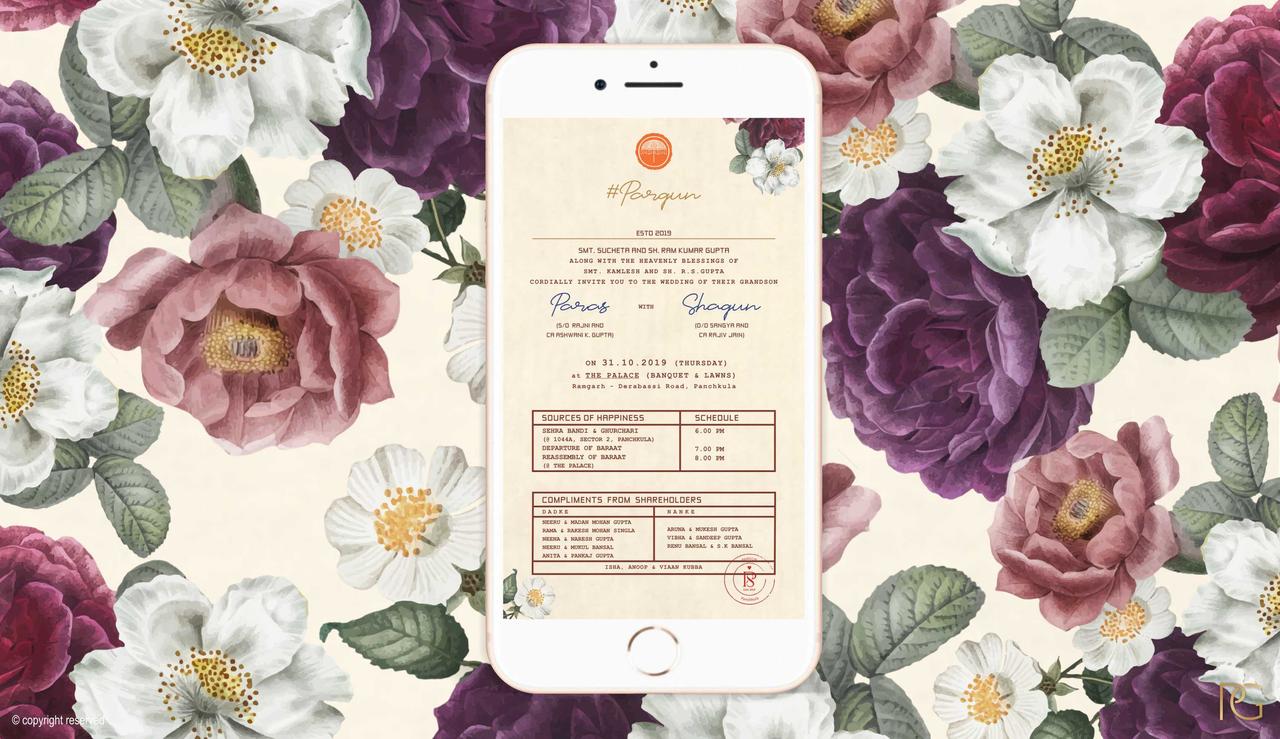 If the invitee sends the gift virtually then a creative digital invite also follows through WhatsApp or an e-mail too. The digital invites are also sent in a creative and ingenious way. Bansal says, "Even before the pandemic, we at Izhaar designed E-invite for our clients but now that we give preference to safety more than ever there is nothing better than a creatively designed E-invite narrating the love story of the couple and inviting their guests. Once the digital invite is ready our clients use any medium from WhatsApp, Facebook to Instagram to invite or inform their loved ones about their special occasions."
Puneet Gupta adds to this, "Adapting with the new normal, virtual guests and live screening has become an integral part of the wedding. Now that many elements of the wedding invitation suite have been shifted online and not many guests can attend the wedding, couples want their guests to stay up to date with all the developments. Couples now-a-days are focusing on having a creative hashtag, Virtual Zoom backgrounds, WhatsApp stickers, Facebook event Schedule, YouTube Live etc. It is more about making the experience more luxurious, safe and personalised whether physically or virtually."
Pandemic could not stop the creativity & personalisation

Though the number of invites might have been reduced but not the creative vision of the duo and their families. The duo's still want their stories to be articulated in an ingenious way. The couples and their families want the invite to be presented impeccably to their guest. On this, the founder of Puneet Gupta says, "With limited guests and same budget, couples are looking for personalised wedding invitations, personalised wedding favours and stationery. Each of the guests that the couple or their family is calling are special and close to their heart. They want their guests to feel the same way and to be happy while they walk ahead with the couple in this joyous step. Many couples are also opting for personalised e-invites wherein each guest gets an invite with his/her name embedded in the invite. They are not shying away from the art of personalisation."
Ruchita Bansal adds on this, "Some couples are more imaginative and creative, so they prefer to personalise and customise few E-Invites for their exclusive guests so that they feel extra special." Whereas Diksha Mehta avers, ""Today to keep your guests feeling special, personalised is the key. Make the digital Invitations interactive, link them to a wedding website – for guests who cannot attend you can stream different events on your website. Have each invite linked to the events, send reminders – keep your friends and family engaged."
Eco-friendly and sustainable wedding invites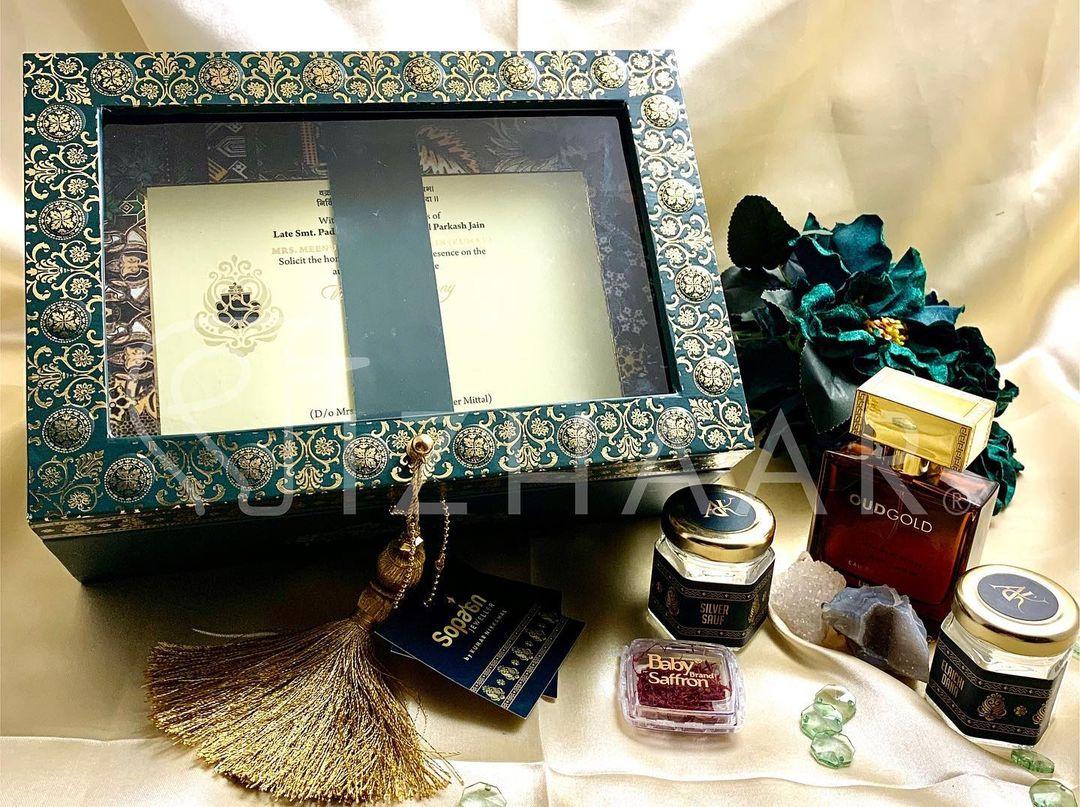 Sustainable gifting with minimal packing is also taking the momentum. Also, the packaging of gift hampers along with the invites are trending. Ruchita avers, "Izhaar believes in sustainability and eco-friendly wedding invites right from the beginning. We always prefer to use natural dyes, paints, and colors for our design. We feature an array of collections dedicated to eco-friendly invites. For example, we recently designed a whole range of gifts & invites made from the 'Cane' material from the coastal areas of India." Adding to this, Puneet Gupta says, "The best way currently to opt for an eco-friendly wedding invitation is to go paperless and we have embraced digital. It not only saves the cost and environment but gives an additional opportunity for showcasing massive creativity. Couples can even opt for recycled wood invites or recycled paper inserts. The duo also opts for a soft cotton envelope for the insert and pair it with an organic planter as wedding favour."
Invites trending for millennials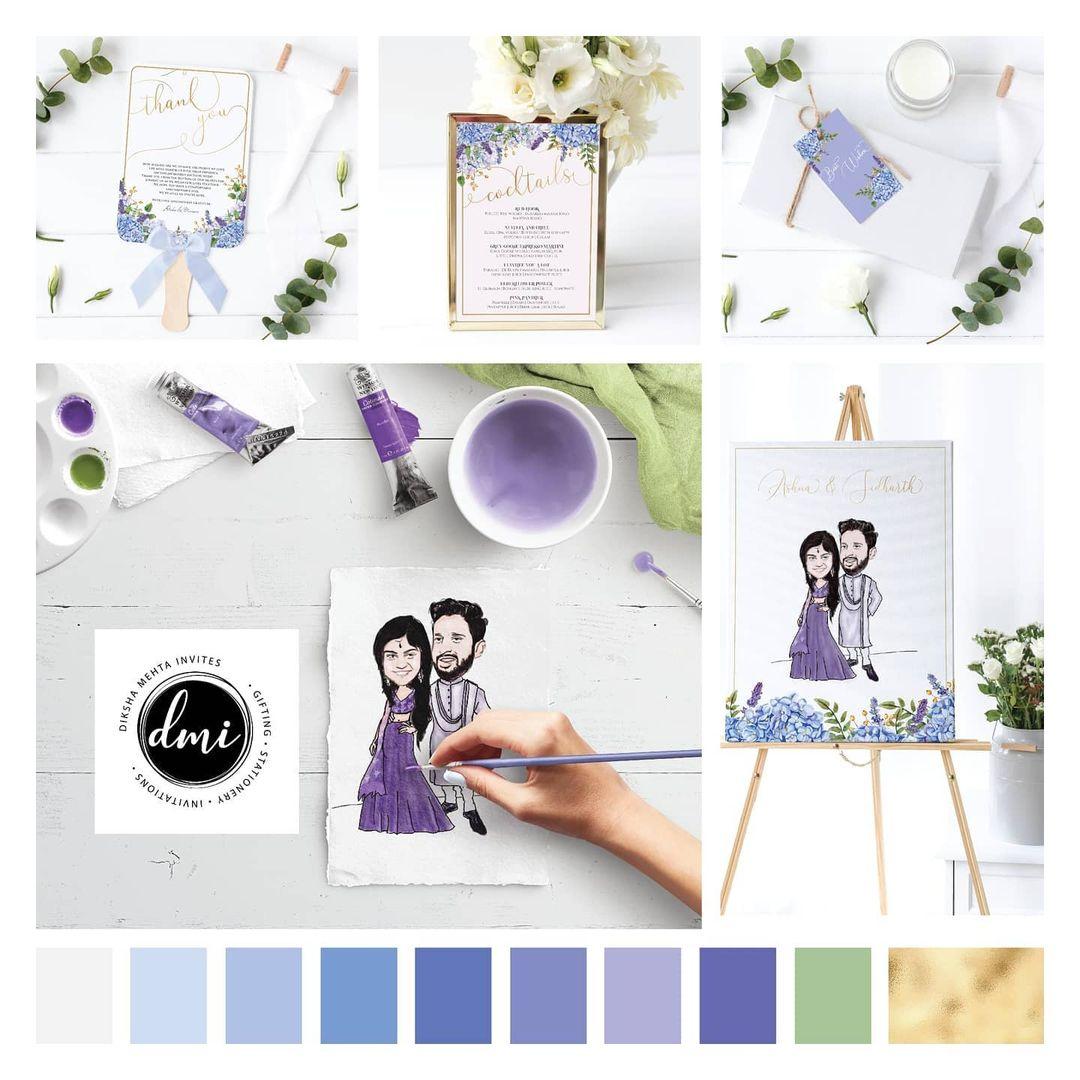 As this is an era of haste and progression, the millennials prefer technology advanced invites where there are enough animations. They prefer out-of-the box ideations and oodles of quirkiness. Diksha Mehta avers on this, "Millennials of today prefer something memorable and personal and for this they ask the designers to add something interactive. For instance- If you are sending out a digital invite, connect a link to your wedding website where friends and family can leave you wishes or advice – like a digital wish book. Or a page for song requests for the DJ. Etc."
Adding to this Ruchita shares, "Youth of today love simplistic but impactful designs. Izhaar recently created some very up-to-date fancy designs for the upcoming season which includes our 'Gingham Bee Collection,' focusing on monochromes with gold detailing, 'Gingham Cappuccino,' featuring coffee hues with gingham pattern or our 'Cougar & Panther Collection' totally dedicated to all things animal prints. Quirky yet trendy, we are sure youth of today would love something on those lines for this season."
Whilst Puneet Gupta shares on this, "The couple nowadays usually get a WhatsApp e-video prepared with vibrant colours and background music of their choice and as per the theme. Video invites can even be customised differently for different people as per location, choice of theme, and music. You can even mix the digital world with the physical world. Through this the guests can scan the digital card and enter a mesmerising world with vibrant music. The guests just must wear a VR headset and they have a sneak peek of your big day while also getting invited to it. One can add personalised songs, video, your message, and reach people for a personal touch."
The Trending Colour Palette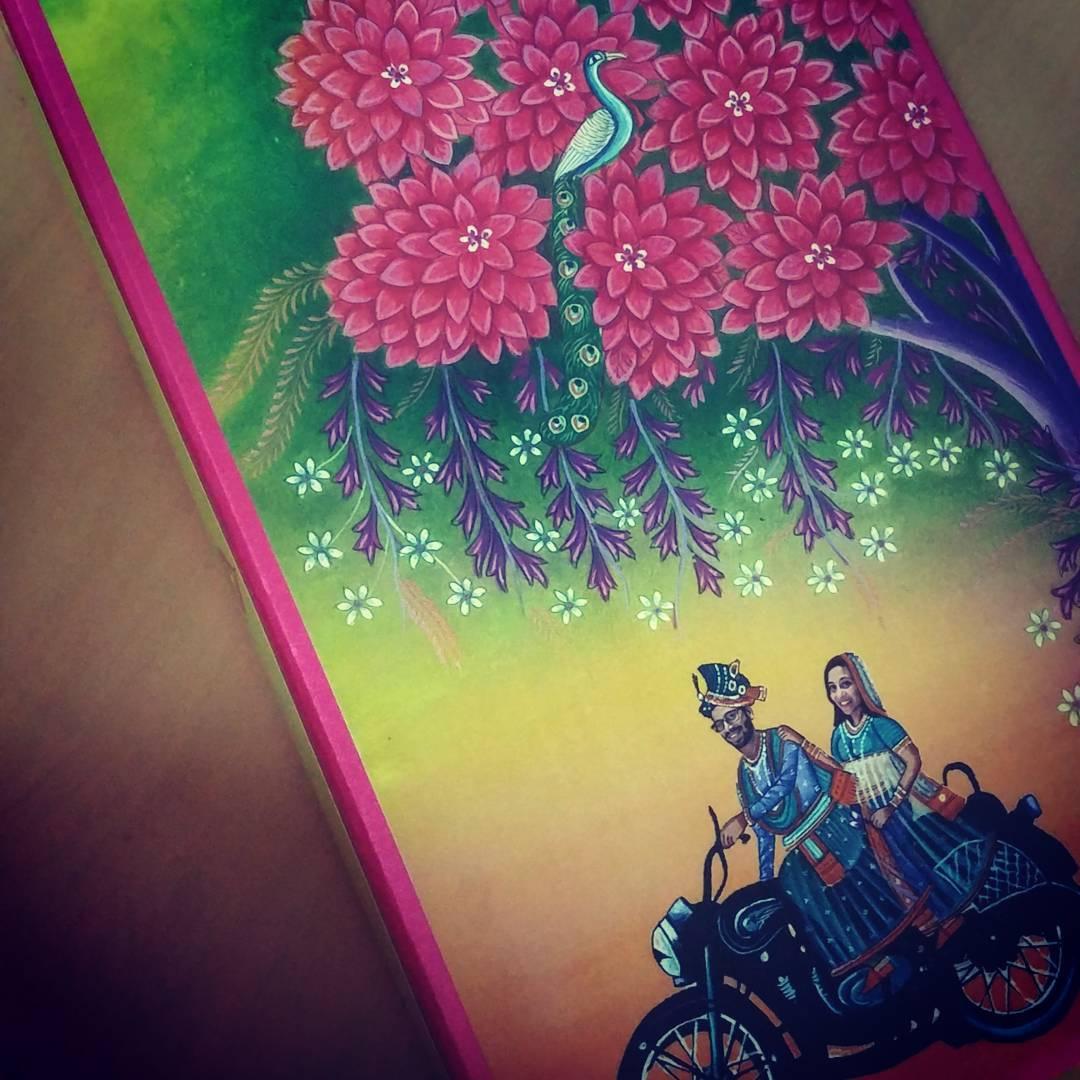 Couples generally pick colours of Invitation cards as per the wedding themes and décor. However, there are some trending colours of the season. We asked these connoisseurs and on this Puneet Gupta avers, "Navy blue, Purple Ash and Pale Blush are definitely the top trending colours that will fill the wedding invitations this wedding season. Couples can either pick one of these colours or use a combination of several colours, depending on their wedding décor. Metallic gold and silver are also extremely fitting for a winter wedding, since they add an element of shimmer that's both festive and romantic."
Ruchira says, "India being the country of joy and festivities and thereby, nothing represents that joy and celebration better than colours. Each season has its own set of traditional colours, which are typically associated with it as well as transitory season colour that are deemed current by trends of the air. I think traditional Indian colour pellets for example red and gold will always stay in trend. The fiery red hues exude confidence and make an impactful statement. The other colours which are in trend this winter wedding season are – lustrous gold, verdant green and pastel cooler invites. Whist Diksha Mehta says, "Colour palettes this winter are the deeper pastels.
Major Wedding Invitation trends we will see in 2021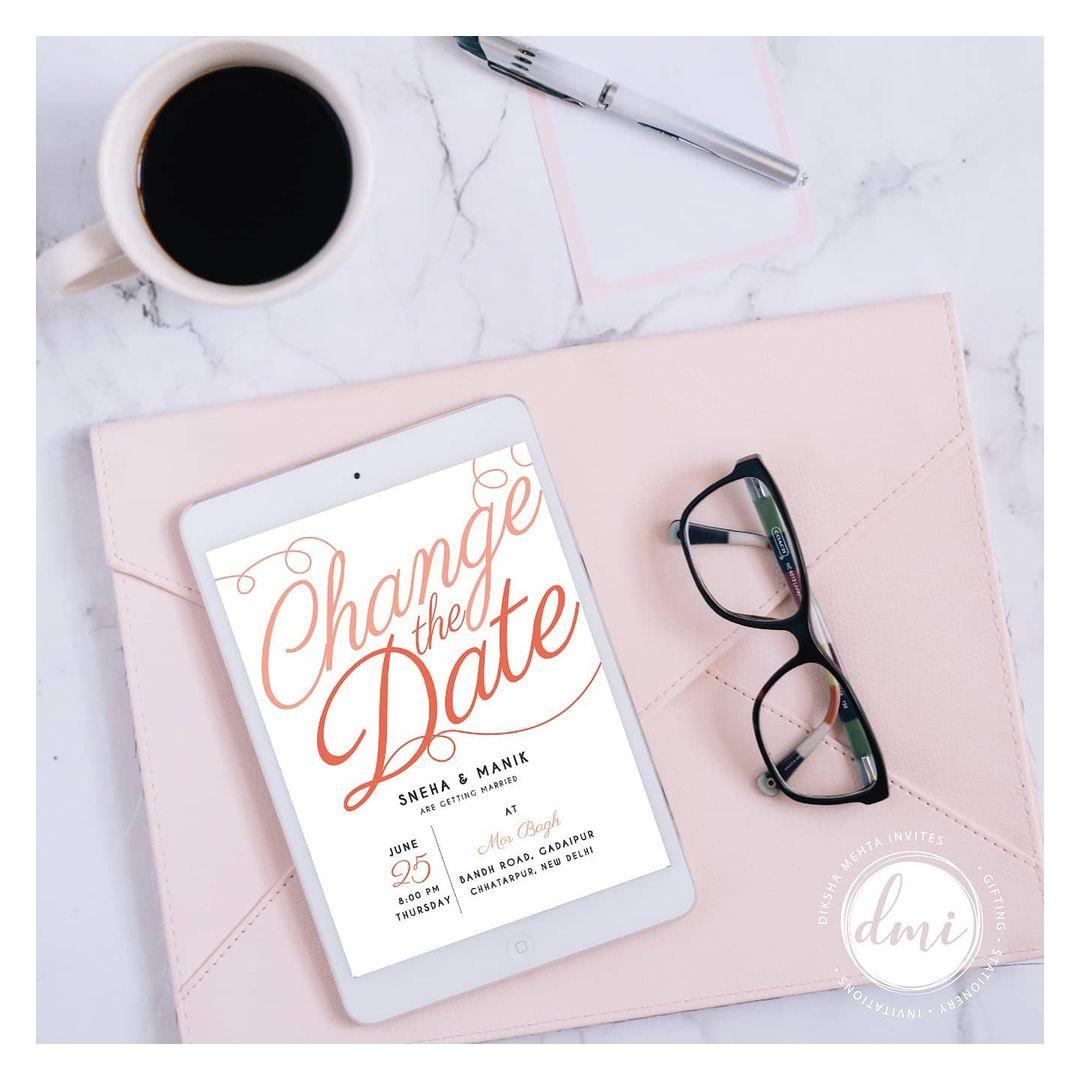 Due to prevalent scenario and the transformation in the wedding industry the trend in wedding invitation is uncertain. As per Diksha Mehta, "Personalised Interactive Digital Invitations based on the theme on the events will be the focus for 2021. Wedding announcement and gifting will be the focus." Ruchika adds to this, "Weddings are celebrated with grand gestures in our Indian traditions. And like drifting winds invitation trends change every season. What we believe 2021 will be all about wedding announcement gifts more than the invitations. 2021 will be all about 'Less is more' and gaudy designs will be seen less."
Invites for Less Guests - Intimate Weddings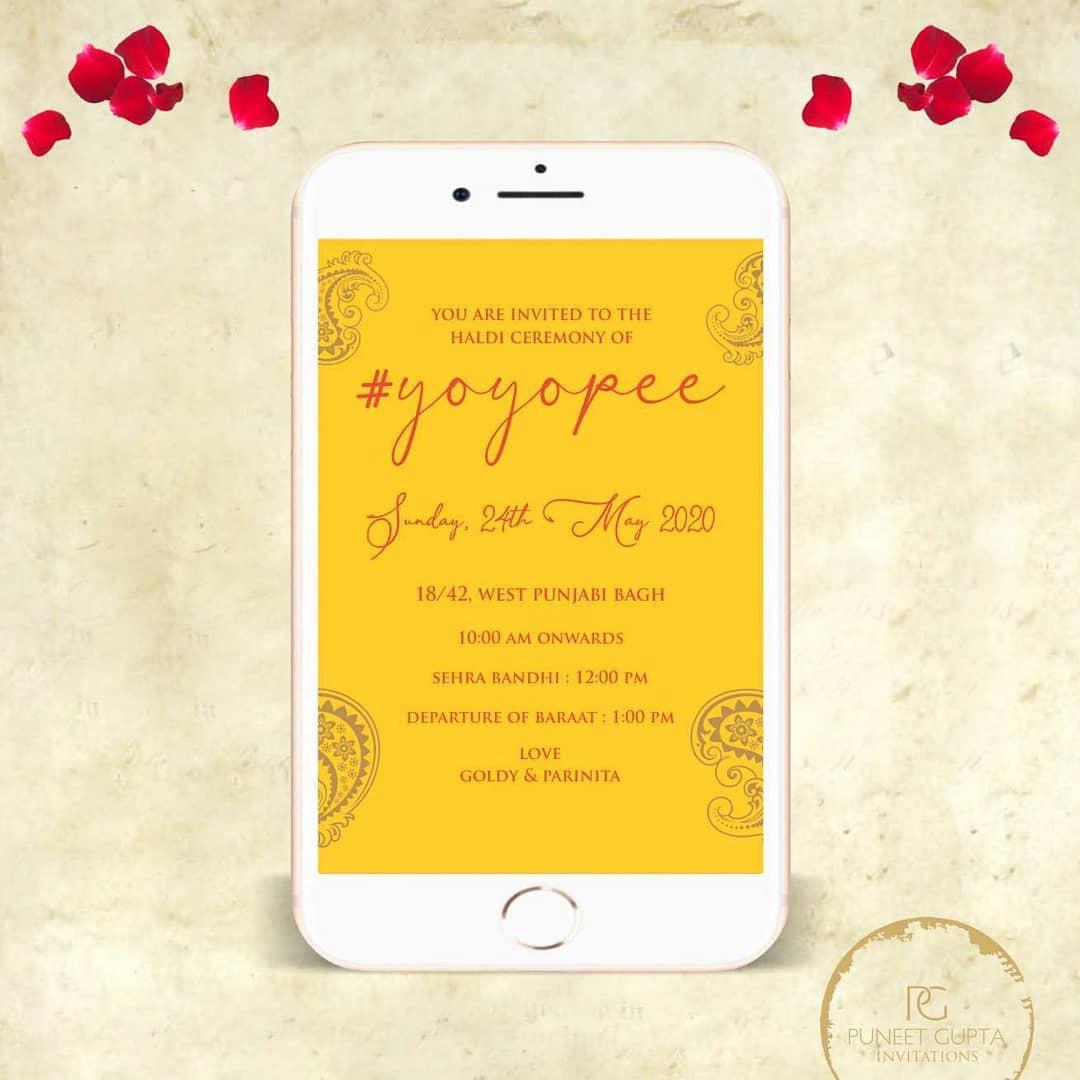 Indian families are big, and it becomes difficult to downsize the wedding guest list in the prevalent intimate wedding scenario. For some it is a dilemma as they cannot annoy any relative in the extended family. Diksha Mehta suggests, "The best way is to add an RSVP with the name of the person invited to the event. A note signifying that we value your safety, and since the numbers are limited, we can only have the limited guest invited. At safer times, you would like to celebrate with everyone. Puneet Gupta avers, "Indians are always close to their roots. For us, weddings are not just about a big gala but more about getting together and celebrating after ages. With such deep-rooted thoughts, it becomes a bit difficult to cut off guests from the wedding guest list. However, to keep things personalised yet refrain from having a huge gathering at your wedding, couples can mention their wedding zoom link in the invite. They can add a note with the link mentioning 'We really want you and your family to be there for the wedding, but we completely understand if you or your family members are not comfortable due to the current situation.' This statement is a hint enough for the guests to understand the importance of social distancing and precautions that should be taken from their end as well."
We hope you find these insights on wedding invitation trend helpful enough. Do let us know which trend you are going to abide. Share your views below in the comment box.