6 Creative Ways of Inviting Friends for Marriage & Some Mistakes to Watch out for
When inviting friends for marriage, all you need is the right approach and attention to detail. Here are some ideas to inspire you. Take a look!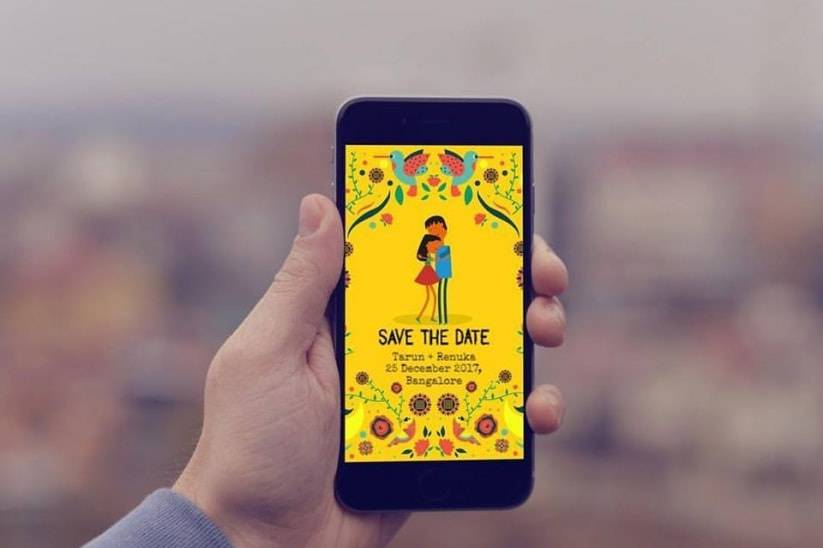 A wedding, no matter how well-planned, is nothing without friends. After all, they make your big day all the more special. And the best part? You don't have to follow a strict set of rules with them especially when it comes to inviting friends for marriage. You can take the leverage of going paperless with them. If you are unsure of how to invite your friends digitally, we point tips for mastering the etiquette. Learn about the various ways of sending an invite to friends and make sure you don't make the most common mistakes.
Go through our list of creative ways for inviting friends for marriage to take cues from and be inspired to create your own story.
How to Invite Friends Digitally or in Person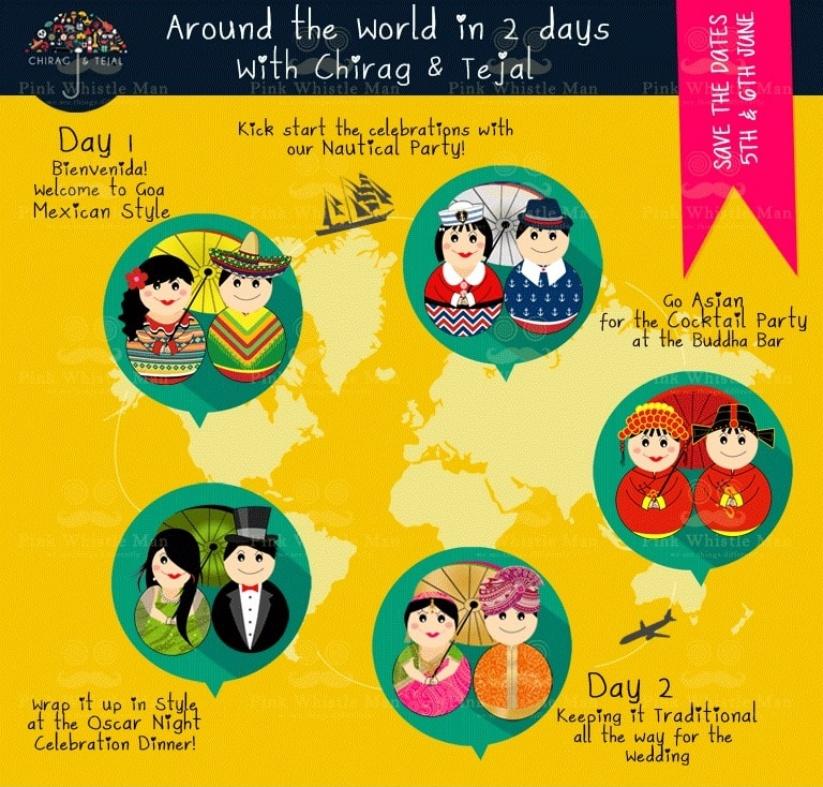 For sure, there's nothing like a good traditional printed wedding invitation, but with friends, there is no need of being formal. As everyone these days is hooked to social media, you can simply send invitations through WhatsApp or email. With so many options available nowadays, inviting friends for marriage has become easier, quicker and much simpler.
All you need is the right approach and attention to detail. Here are some ideas to inspire you. Take a look!
1. Make a Collage: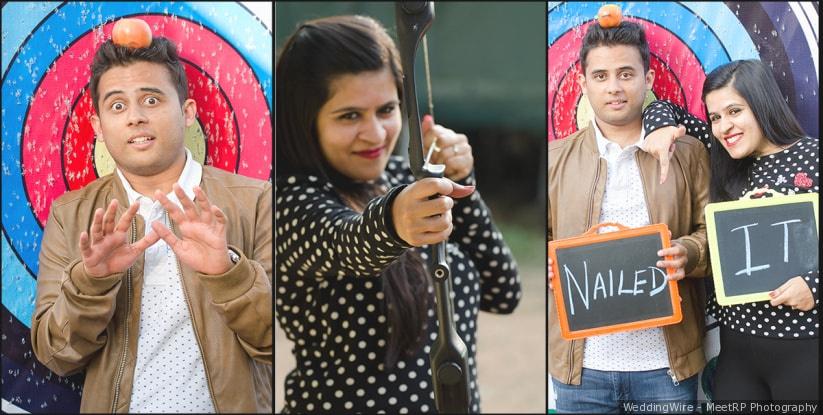 Create a collage of some of your favourite pictures as a couple, add a romantic quote and message to it along with event details. For inviting friends for marriage, this a good choice as they would be able to see and witness your love story and be present at one of the most important days of your life.
2. Video Invitation: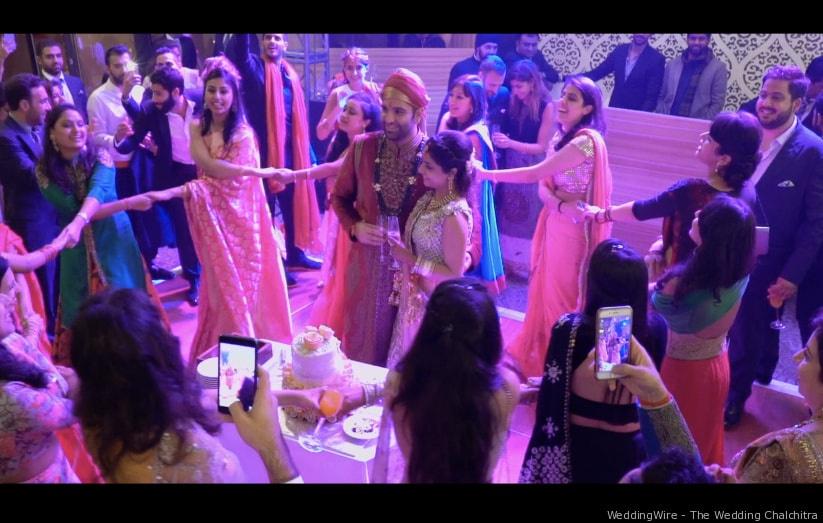 Are you or any of your friends good at creating videos? Well, why not use that skill to create an animated wedding invitation. Share it through Whatsapp or email, and we promise your friends will keep looking at the invite again and again. It is a creative way of inviting friends for marriage which will inspire them for sure.
3. Create a Digital Invite: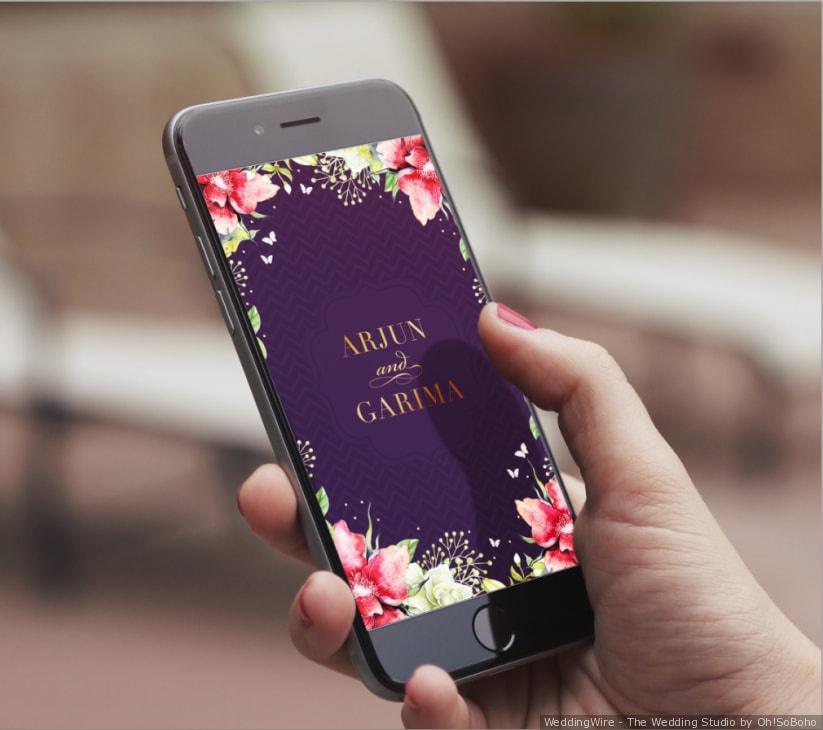 There are tons of websites where you can create a digital wedding invitation that can be easily shared on social media. You can simply choose from a selection of layouts and add a personal touch to it. Give it a try! Inviting friends for marriage would be much easier and simple with a digital invite with a plethora of options and variations to choose from.
4. Plain Text Invite: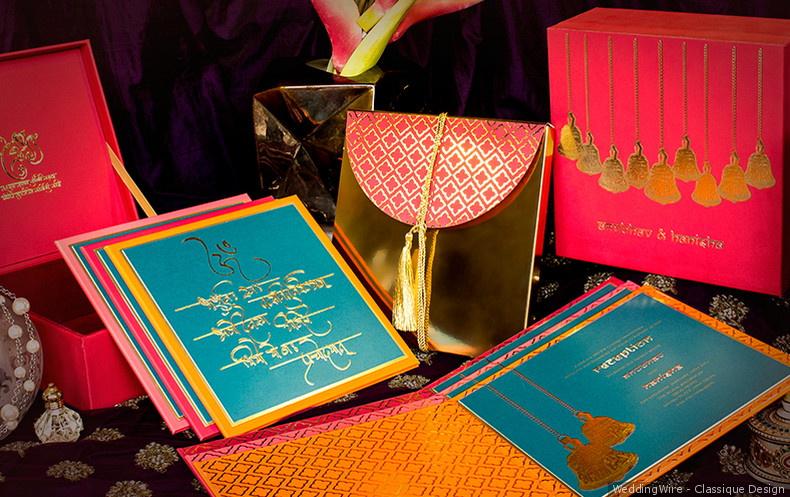 We can't agree more that there is nothing that beats the simplicity of a plain text invitation. Begin it with a decent love quote and finish by inviting your friends along with the event details. A quote or perhaps some song lyrics, whatever suits your taste best. Inviting friends for marriage can be a task and through these beautiful invitation cards, it would be made much easier.
5. Create a wedding teaser: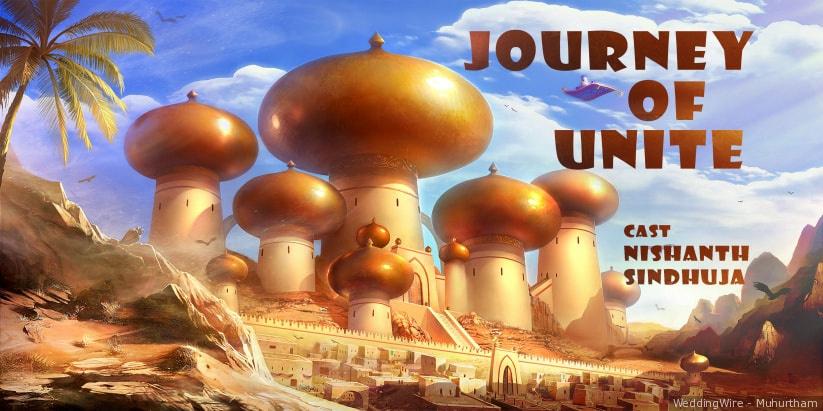 Always wanted to star in a movie blockbuster? So did we! Make it happen by sending your save-the-date invites through a wedding teaser. Follow a theme that you love most, like the one shown above. This Aladdin theme wedding invite showcases the couple's journey by adding a larger than life feels to their special day. You can go for a similar way of personalising your wedding invite. Not only it is a great way of inviting friends for marriage but you can enjoy this teaser with them as you take a step towards your happiness.
6. Send out wedding favours: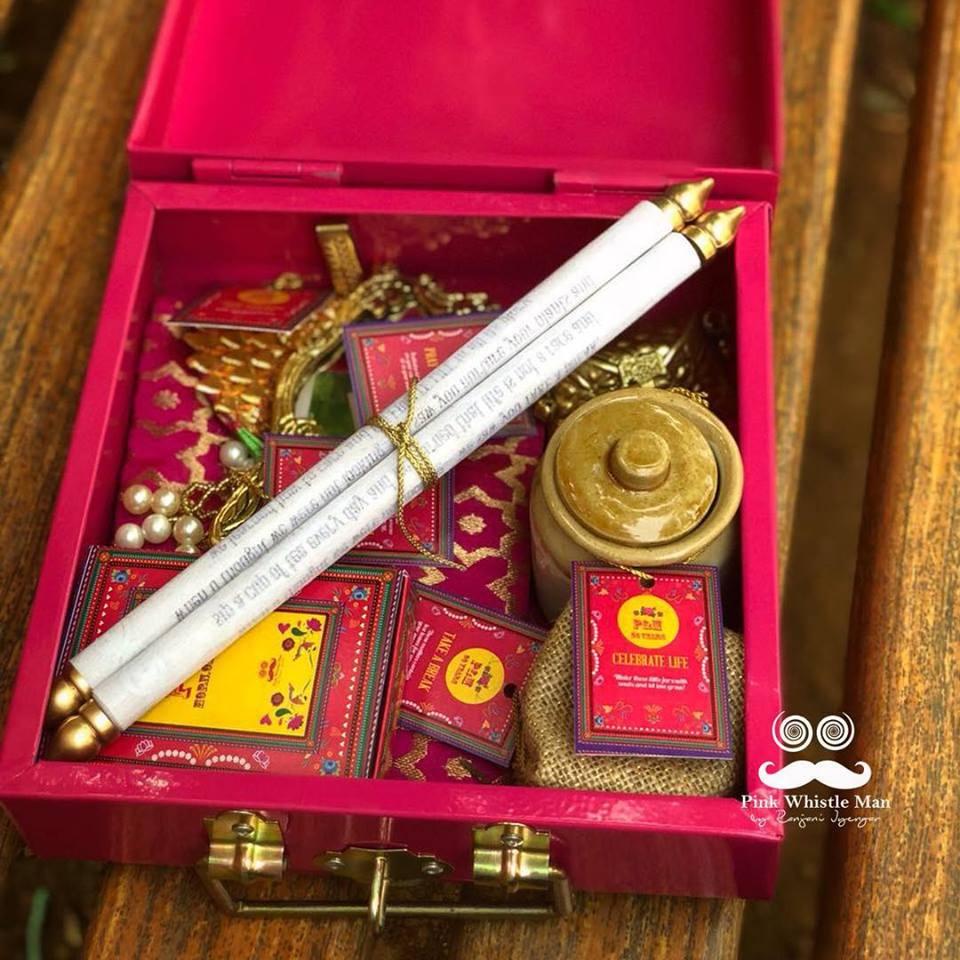 Another creative and great way of inviting friends for marriage can be sending out wedding favours along with your wedding invitations. Not only these beautiful boxes can be kept for memories but work as wonderful keepsakes through which your friends can remember your wedding celebrations. Take a cue from this beautiful box of happiness that balances aesthetic value with traditions and sweets.
Common Mistakes to Avoid When Inviting Friends for Marriage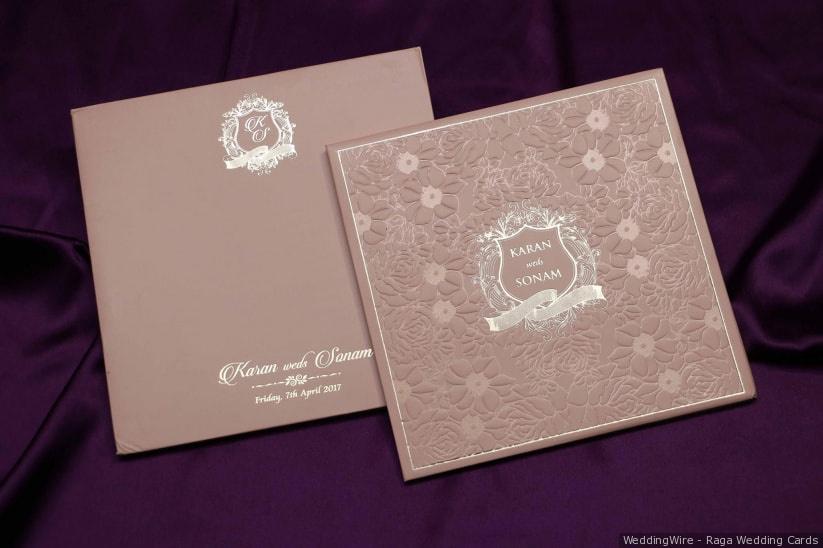 With more and more couples turning to digital invitations especially for friends as easy, quick, cost-effective means, we point to you the most common mistakes that people make. Read on to know more!
1. Don't Use a Very Casual Tone:
When inviting friends through WhatsApp or any other digital format, do not use a too casual tone. Paperless invitations are as it is more casual, so make sure to keep its language a bit formal. Be particularly attentive to grammatical or spelling mistakes. Also, keep it sweet and inviting at the same time. you don't want it to be too blunt or lack the emotional touch which is a must when sending wedding invites.
2. Don't Forget to Include Information:
When sending digital invitations, make sure to double check that all the event details are included, correct names, addresses of various ceremonies' venue, their date and time. Also, if there are any additional things to note like if it's a theme wedding or if there is a dress code, keep them informed.
3. Send the Invitations well in advance:
Just because you are inviting friends for marriage digitally does not mean you don't send the invites on time. If not early, make sure to send messages when you start posting traditional invitations to other guests. For wedding guests travelling from afar, it is imperative that get ample time to make arrangements and bookings. And, even for the guests belonging to the same city as you, make sure you give them time to plan things ahead of the time.
4. Follow Up:
One of the biggest mistakes that many make with digital invitations is assuming that it has been received and read. Consider following it up by making a personal call. It's proper etiquette and a polite way to ensure that you care! Also, by doing so you'll be able to keep a tab on the number of wedding guests who'll be showing up on your big day.
Your invites are the first official announcement you'll be making that presents you as a couple. So, make sure it is impactful and exactly how you wanted it to be. Be smart, fun and creative when inviting friends for marriage. Ask your vendor for the latest tricks to make the invitation look even fancier. Your friends will surely appreciate its beauty and also ask you about its details to recommend to someone else.
Get your wedding invitation for friends made by the best of wedding invitation professionals today!