Looking for a Great Wedding Invitation Design? Be a Bit Artistic like These Excellent Options!
Make sure to choose a wedding invitation design that gives the guests an inkling about the wedding they are going to attend. Go with simple wedding cards, but with a touch of art and class in them for great aesthetics!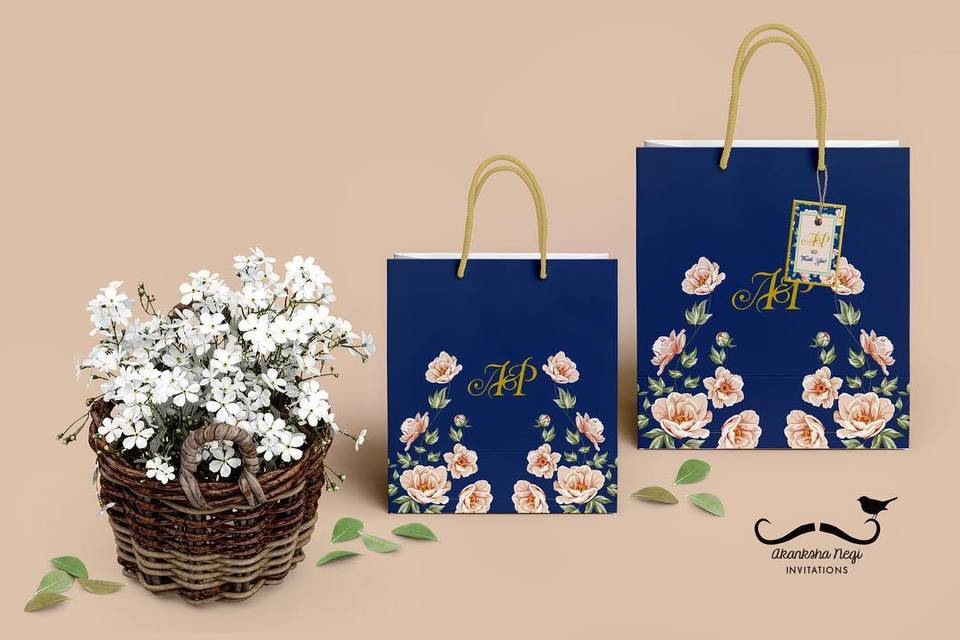 Even though the festivities and the excitement starts for the families of the bride and groom months before the wedding actually takes place, but for your guests, it begins only when they receive the wedding invitation. The wedding invitation design is so important that it alone can paint a picture in your guests' mind about the type of wedding you would host. Therefore, you must exercise caution when picking the designs for your card, as it can say a lot about you and your wedding!
No matter what you pick, you should ensure that it reflects you well. Moreover, it can be funny, traditional, regal or just a subtle design but it surely should follow the theme you are setting for the wedding ceremony!
1. Create your story in your invitation card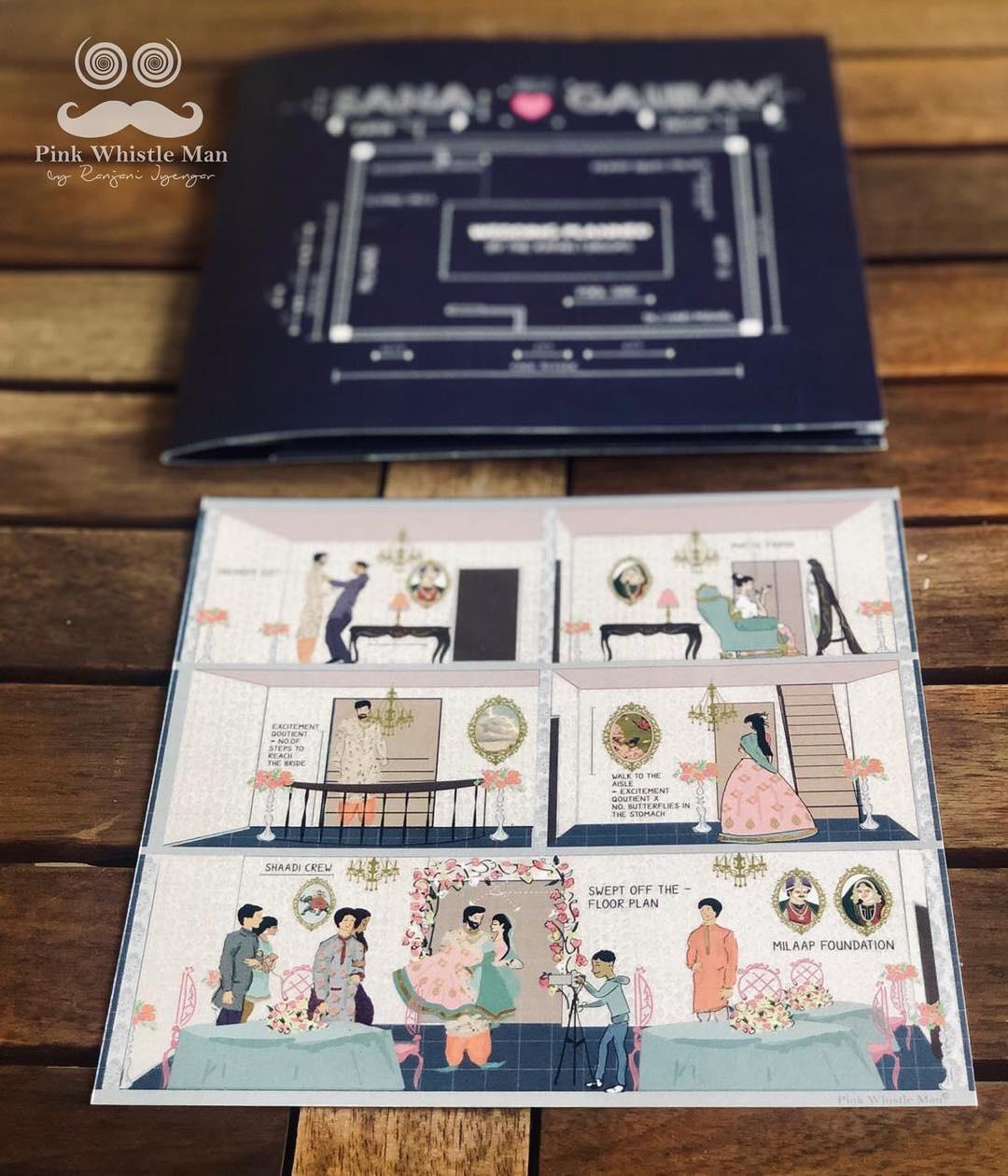 How cool would it be to create a short story in your invitation card! This is one of the best options to make a personalised invitation card for your wedding. Go for a wedding invitation design that allows you to have enough space to create a doodle or comic strip that reveals some part of you and your partner's life. Small incidents that meant a lot to you both would work, for instance, the moment of proposal, a drive you took, a movie you watched, or your first interaction. It can even be a funny narrative about dressing up for the wedding. Be a bit creative and get a good doodle artist to get the best possible wedding invitation design for your invitation card. You can also include some cheesy quotes in your invitation message.
2. Let the guests unfold the diary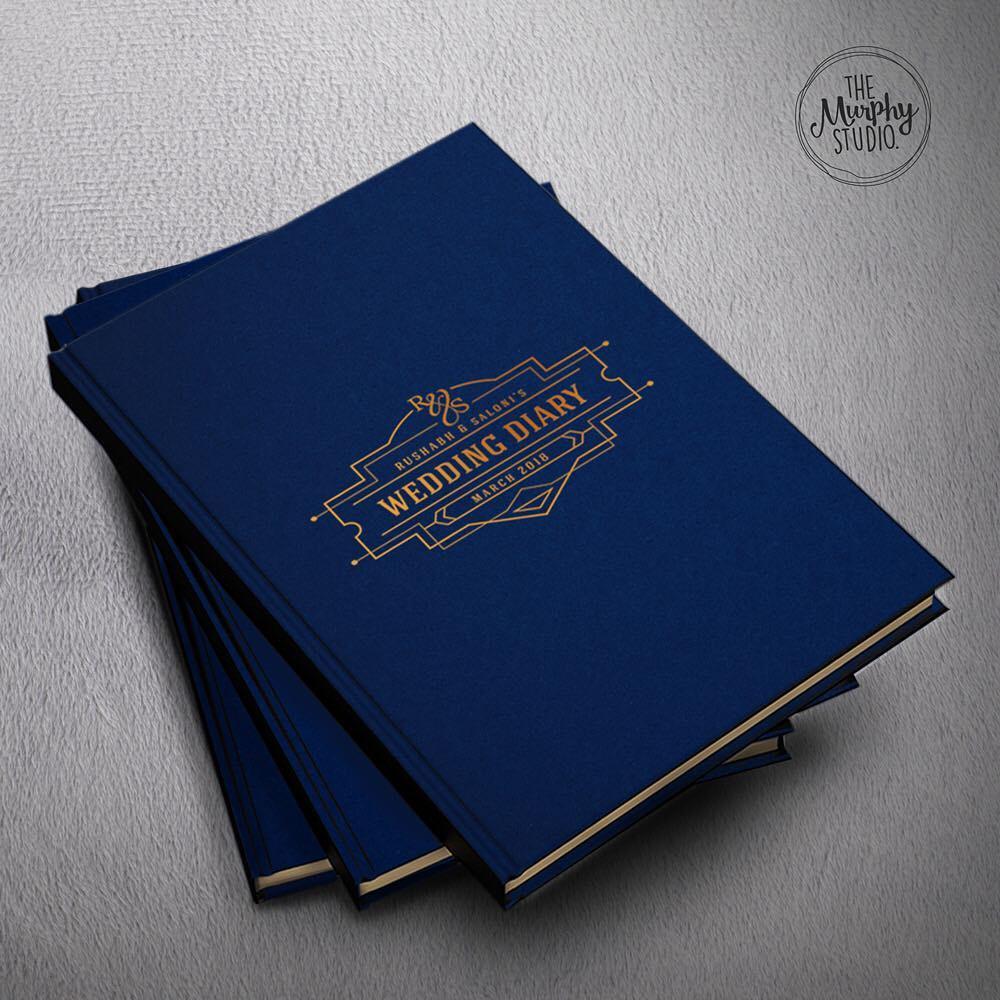 Here's a new take on a wedding invitation card! An invitation card in the shape of a diary is surely something new on the block. This wedding invitation design starts with a custom-made cover page with the initials of the bride and the groom. Go for colours like navy blue or maroon along with golden prints for the wedding card fonts. On the inside, different pages can have details about different functions like Sangeet, Mehndi, cocktail and the wedding itself. You can add more pages in it to incorporate some bride and groom quotes or a short message including what you want to say to all the guests.
3. A décor-inspired invitation design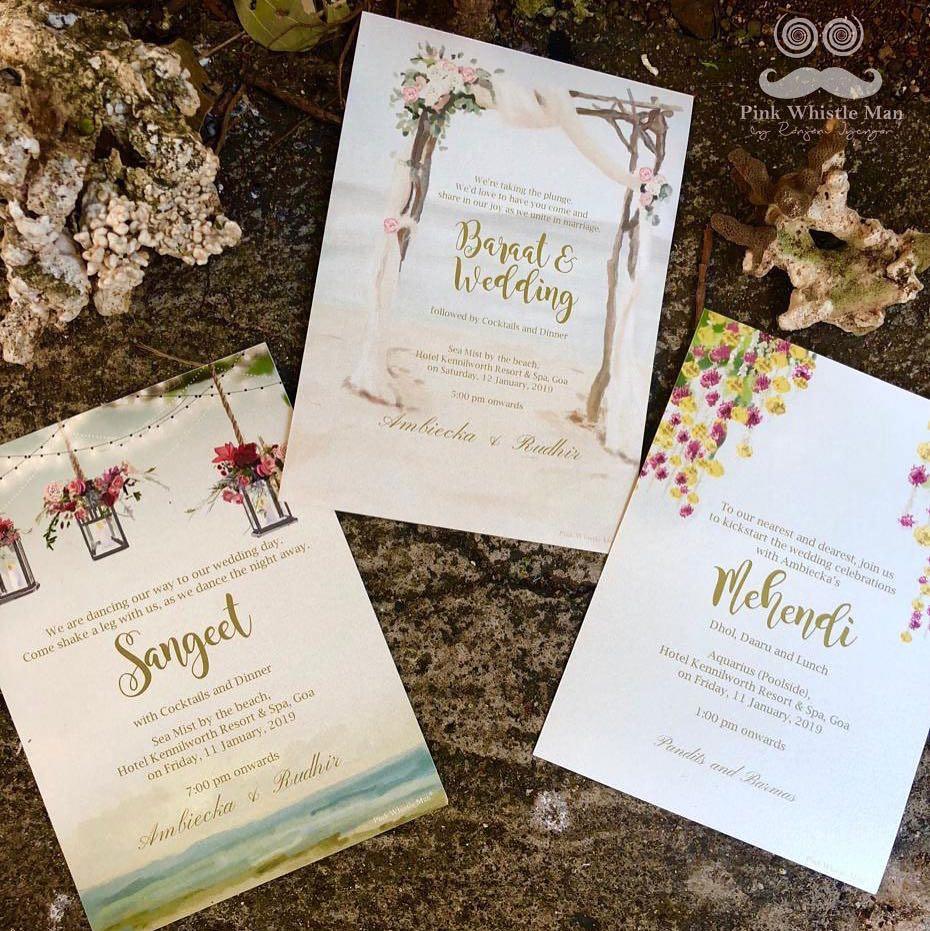 A décor-inspired wedding invitation design is an excellent way to tell your guests about the kind of wedding they can expect. The design is completely based on the décor you are planning to use on all the events at the wedding. The best part about this design is that you can have different designs for different events according to the vibe each event has. Make sure that you create designs that are not too random, as it would not look good collectively.
4. The classic Mohar on top of the wedding envelope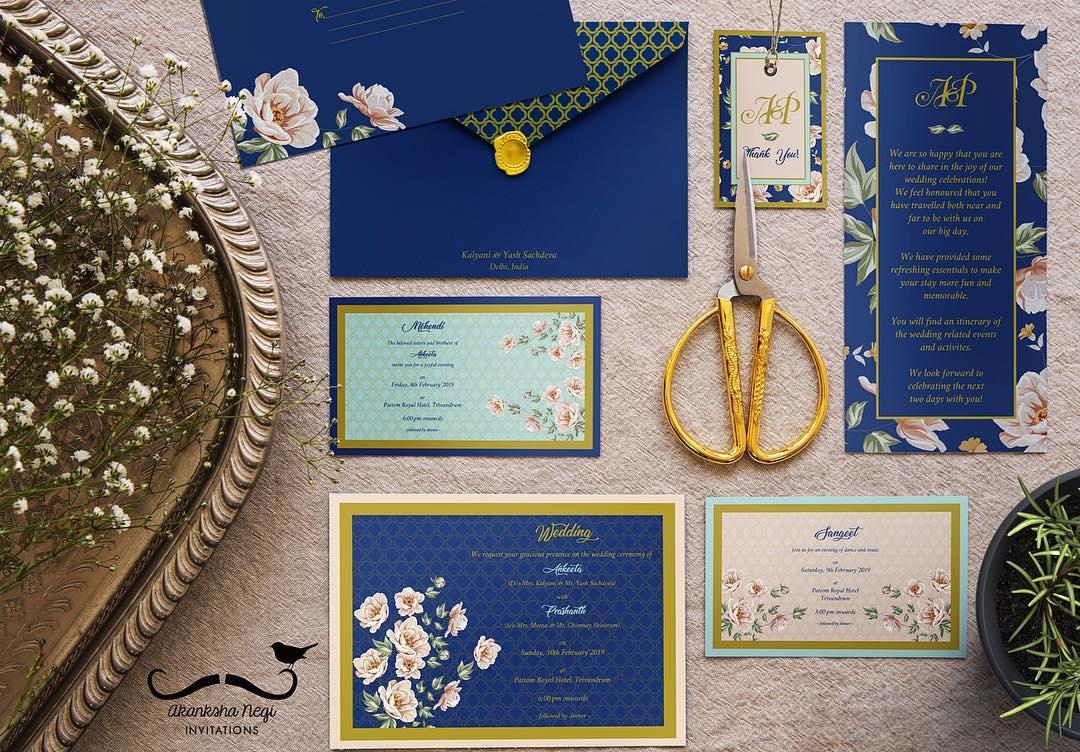 Almost every Indian bride who loves a wedding with a bit of a royal touch has someday imagined having an invitation sent with a Mohar on it, along with the couple's initials. Here is a wedding invitation design that allows you to do exactly that! Look for designs that give the vibe of a royal wedding. For this to work, you should think about hosting your wedding at a heritage hotel or a palace. Use golden ink for all the written part and use font styles that look incredibly stylish.
You can put all the cards in a similarly themed envelope and then use the Mohar to seal it. The other cool option is to have multiple pages of information about different events that are rolled together like a Farman. You can then use the Mohar on top of it. The best part about this design visually is how the Mohar would have your initials, inspiring a very regal vibe.
5. Beautiful white peacock themed design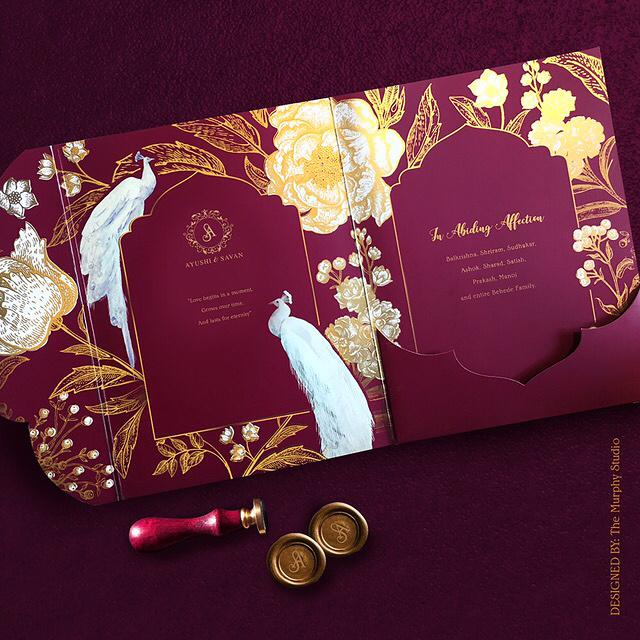 This is a wedding invitation design that is quite subtle but beautiful in many ways. The use of ivory and maroon as the main colours is in itself a great choice. The maroon background with all the writing in gold is a common theme in Indian invitation cards but what makes this design different is the use of big peacocks in two of the diagonally opposite corners in ivory. The design works because it has an equal amount of subtlety and loudness, with both of them cancelling out each other.
With these wonderful wedding invitation designs, you should not be confused about what to get for your wedding. However, as mentioned above, it is one of the most important things related to an Indian wedding so a little bit of anxiety comes with the territory! At the end of the day, pick something that truly represents your personality so that you don't experience any buyer's remorse! Also, watch out for common mistakes to avoid while penning down your English wedding invitation.
Get in touch with our leading wedding card vendors for spectacular designs!