This Is Why You Should Opt for a Wedding Invitation Video Instead of a Card
Want to opt for something new and unique when it comes to your wedding invitation? We say ditch the paper invites and go for wedding invitation videos instead. Here's the what, why and how.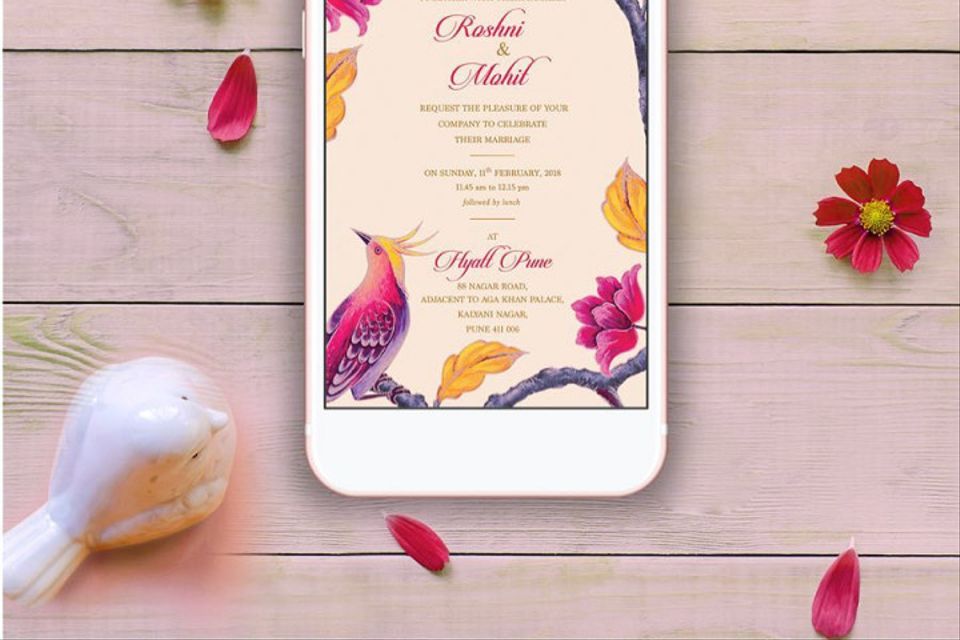 Wedding planning is quite a task and there is not even an iota of doubt about this. But even in planning, there are some things that are a total pain. Getting wedding invites printed is easy, but distributing them can be a very taxing task. Travelling from one part of a city to another all day long is very difficult. Not only does it waste time and effort, but it also makes little sense. So, to make the process of inviting people to your wedding much more fun and absolutely hassle-free, we have a superb idea for your - wedding invitation videos. Yes, go paperless and make the process of inviting people to your big day fun and quirky. Not only are wedding invitation videos very environment-friendly, but they also help you save your precious wedding planning time, which you can then use elsewhere. Amazing, right?
Now, after we have been going on and on about the awesomeness that is a wedding invitation video, you must be wondering about the nitty-gritty. Well, why do you worry when we have your back on all things wedding? Let us take you through all the details that you need to know before think of inviting your guests via a wedding invitation video. Here goes...
How to get a wedding invitation video made?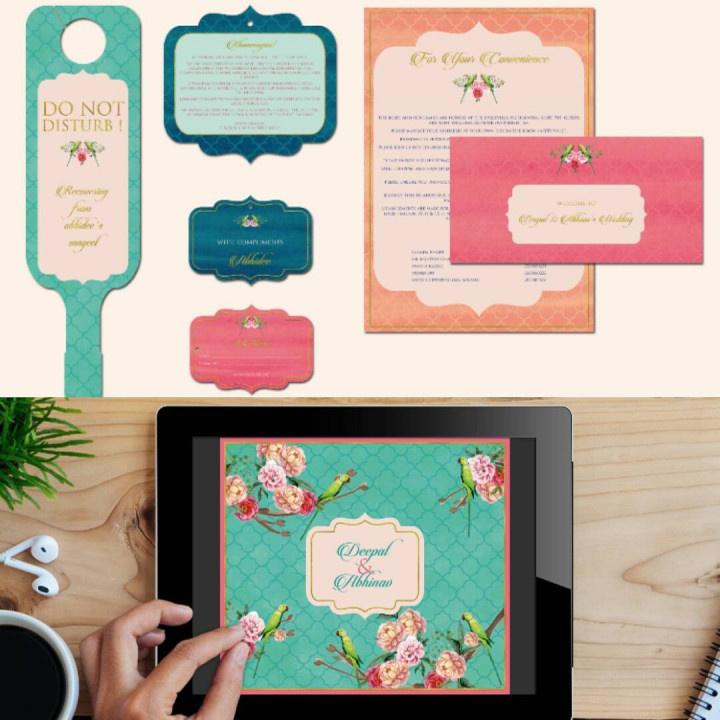 The first and foremost thing one needs to know before opting for a wedding invitation video instead of a traditional invite is where and how to get one made? With advancement in technology and more and more people wanting to go for quirkier and efficient options for their wedding, most wedding vendors have now become tech-friendly too. A lot of wedding invite designers provide an option for e-invites these days. You can also opt for a plain e-invite, but if you are in the mood for something fun, then you should totally opt for a wedding invitation video. All you have to do is ask your wedding photographer to make a small video which will then go to the invitation maker, who will turn it into a wedding invitation video after editing in all the details.
If you do not want to put your own video and want some fun animations and caricatures instead, then you simply have to approach a wedding invite designer who specialises in e-invites. These people usually have a team of talented graphic designers who can come up with the prettiest wedding invitation videos you have ever seen. Wedding card designers like Perfect Invites, The Murphy Studio and Alokik Exclusive are just some examples of wedding invitation vendors who provide the services of wedding invitation videos too, but if you look around in your city and ask your wedding planner, you will be able to find a vendor around you for sure.
The good thing about these invitation videos is that you can circulate them on multiple social media platforms like WhatsApp, Facebook or even e-mails. And now that we have started listing the reasons why a wedding invitation video is a much better option than traditional paper wedding invites, it's time to list all of the pros together.
Why you should opt for a wedding invitation video instead of a traditional invite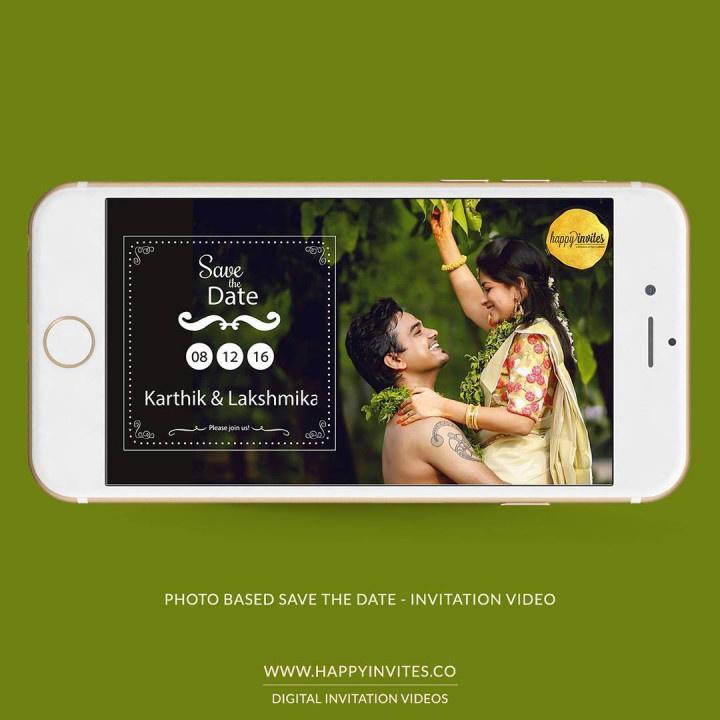 1. They save time
They help you save time. A lot of time, actually. Not only is the time for printing hundreds of wedding invites saved, but the huge task of distributing the wedding cards personally by visiting all your guests home to home is also automatically finished. You can just WhatsApp or e-mail the wedding invitation videos to all your guests, and that will take a couple of hours maximum. How convenient, right?
2. Budget-friendly
Wedding invitation videos are much more budget-friendly than paper invites. And given that most people give out sweets and other accompaniments along with the wedding invitations if they are distributed in the traditional manner, the cost of a wedding invitation video is a lot less than a paper invite.
3. No delivery mistakes
Apart from the tension of distributing the invites to all the guests in your own city, you also have to worry about posting the wedding invitations to your outstation guests. This usually leads to a lot of delivery mistakes. Some wedding invitations do not reach at the designated addresses, while some are delivered to the wrong address altogether. Guests then complain that they were not invited and it just gives rise to a lot of unnecessary drama. Save yourself all this trouble and opt for a wedding invitation video which you can send to all your nears and dears virtually!
4. They are super eco-friendly
We don't even need to explain this one to you, do we? Almost 90 per cent of the people throw away the wedding invitations the day the functions get over. After all, how can you expect them to save all those bulky invitations and why even?! So, save trees guys!
5. Convenient for guests
Wedding invitation videos are as convenient for your guests as they are for you. They do not have to worry about carrying the bulky paper invite in order to remember the venue and other details. With an e-invite, all these diets are in their smartphones which makes it super easy for them too.
6. Creative freedom
While wedding invitations have majorly evolved in the last few years, the traditional paper invites still do not give you the creative freedom that a wedding invitation video can offer. You can not only add pictures and clips of you and your partner and families in the video invite but also add music and other funky details to it. Sounds exciting? Well, that's because it is!
We are sure that after reading all this you are fully convinced about wedding invitation videos over traditional invites. So, come on, get started already!
Got any questions for us regarding wedding invitations? Drop all your queries in the comments section and we'll be happy to help!