Easy to Use Wedding Invitation Video Maker: 5 Rock-solid Ideas to Make That Unforgettable First Impression
A wedding is a lifetime memory. So, ditch the postal mail invite and invite your guests in a never seen before manner. Curate your invites using a wedding invitation video maker and make that kickass first impression.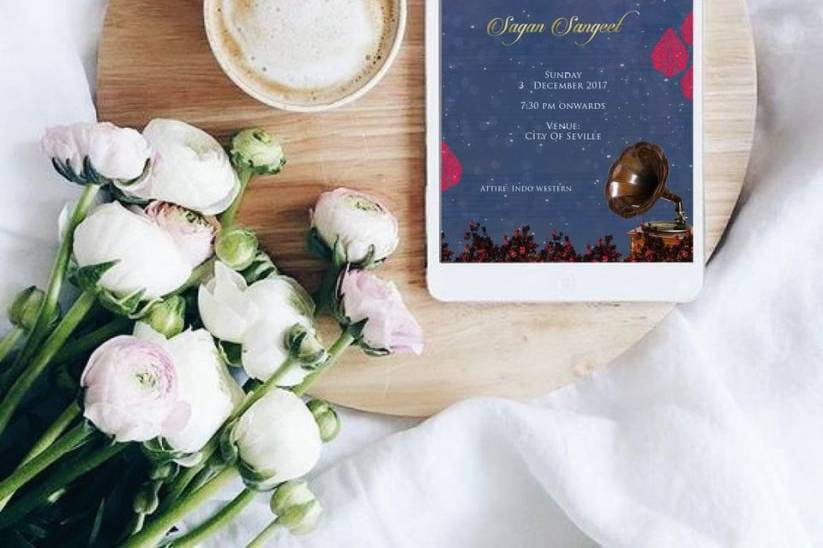 It is extremely normal if you plan on not compromising on any aspect related to your wedding, including your wedding invitations. A wedding invite is the first step towards your wedding planning and it just not only reflect your wedding style but also pave way for a foreshadow of how your wedding celebrations would be. Is it going to be a themed wedding or is the overriding theme of your wedding ceremony a classic Bollywood night?
Let your wedding invitations reflect that as well if you want your wedding guests to feel like a part of your new journey! Simple is not necessarily boring and these wedding invitation video maker ideas will prove to you exactly that. So, check these wedding invitation video maker ideas and see which you can use for designing your very own wedding invitation!
If you wish to design an out-of-the-box wedding invitation, then you have come to the right place. We have collated all the relevant information about a wedding invitation video maker. Keep in mind these tips while making your wedding invitation video using a wedding invitation video maker if you want to design an unforgettable wedding invitation.
1. Select Candid Couple Photos and Video Clips
Before making a wedding invitation video, sit with your partner and select some candid images/video clips that portray your true personalities and resonates with you as a couple. It will help you set the tone for your wedding celebrations. Everyone would be awestruck by watching your fairytale unfold before their eyes and it is surely a great way to tell your story in your words. Insert some candid moments you share as a couple while curating your invite using a wedding invitation video maker.
You can choose to give a voice over behind the moving video, take your speaking shots and incorporate them in between or simply choose quotations and songs that truly reflect your feelings and express your love.
Pro Tip: Try and keep the video short and crisp, preferably under 1 minute, as no one likes to go through long videos. Leave some creative imagination for your wedding teaser and wedding film.
2. Give out All the Necessary Details
Do not forget to share all the relevant details of the wedding, at the wedding invitation video. Important information like date, time, and location must be given out. You would not want any guests to reach the wrong venue at a wrong date, at the wrong time! While displaying your love story, passing out the information in the right way is an important element that would ensure that your wedding invitation video is a success.
You can choose to stick to the traditional manners of putting forth your wedding details or choose a more fun and quirky manner. Whatever you choose, just stick to your personal aesthetics and curate your invitation video using a wedding invitation video maker.
Pro Tip: If you're planning on having a destination wedding, it would be nice to intimate your guests to start making their travel bookings. At the end of the video, you could say, "Time to book your tickets and pack your bags."
3. Use the Right Fonts and Colours
Ask any wedding invitation designer, using the right font and colour makes all the difference. It's best to use formal fonts and a bright colour while designing the wedding invitation video. Although, if the video's theme demands it (just like the video above) you can use fun fonts to personalise the video. But you should always choose the colour and fonts that are readable to all of your guests and you would not want any miscommunication to happen when it is the biggest day of your life in concern.
Pro Tip: Avoid using comic fonts or fluorescent colours: you're inviting guests to a wedding, not a child's birthday party. Your wedding invitation video should be beautiful and equally elegant.
4. End It Nicely
You must end your video with a hilarious photo or video clip, something that the guests will remember and laugh about. For example, the early bird guests will get a surprise gift. As it is always best to end things on a good note, you can choose any theme from humour to inspirational to make sure that it acts more like a cliffhanger invoking the presence of your guests. Or you can simply end on a note that how important the attendance of your guests is to you and highlighting their presence in your life.
Pro Tip: Not all wedding invitation videos have to be romantic; you can use humour and lighten up the video.
5. Do a Dry Run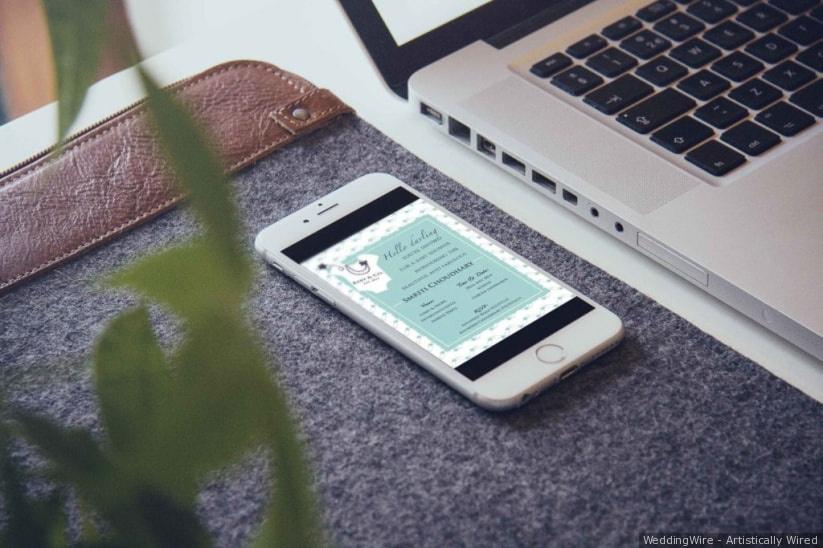 Before you actually send out the wedding invites to your friends and family, we suggest you first send it to your parents and siblings, to get their feedback as a user. Check if the video opens easily on all kinds of phones, if the video format is compatible with both Android and iOS, are the spellings fine? It is best to ensure that the videos that you send out are without any errors or format issues so that every one of your wedding guests can open the file and watch your wedding invitation video without any disturbance. You can take it for editing to a professional as well to ensure that it is the right format, size and type.
Pro Tip: Use a wedding invitation video maker available online and browse through their text templates. In that case, you don't have to worry about technical glitches as they give you a decent end product.
Please note: Avoid making a video that is more than 16MB in size. Heavy videos take a lot of time to download on WhatsApp, and your guests may not download a heavy file. Keeping the size in mind, do not compromise on the quality of the video.
6. Do It Yourself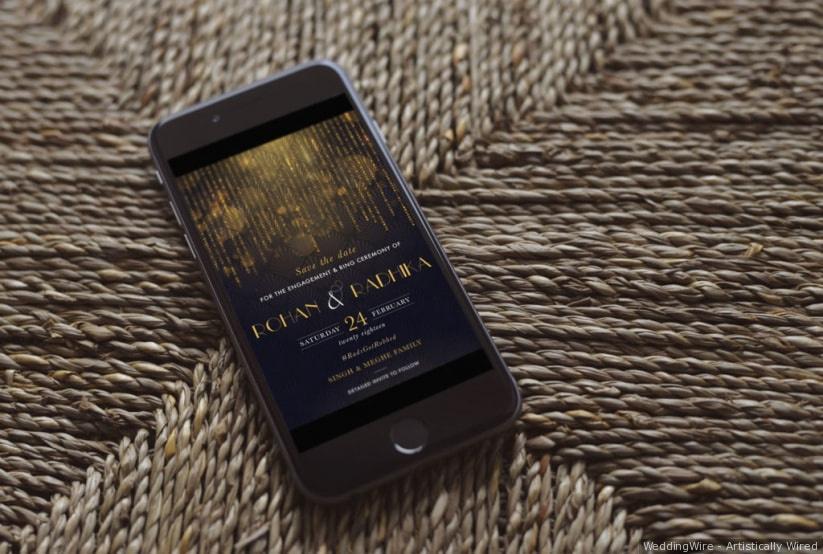 You can take the creative way as well as put together your wedding invitation video yourself too. Surely your love and hard work will reflect in it with each passing frame. If you wish to take up this DIY project of designing your wedding video invites, we have curated a list of prominent wedding invitation video maker software, just for you:
Adobe Spark
Desievite
SeeMyMarriage
Bulaava
Render Forest
Videogiri
Videotailor
Vendors like Puneet Gupta Invitations and Ravish Kapoor are known for providing top-class wedding video invitations along with the traditional ones. The cost of these invites can start from a basic Rs. 2,000 and can go up according to your needs. If your video involves everything including production, brainstorming ideas, identifying the couple's style, photo shoots, video footage, software and final copy, it can even go up to ₹ 50,000.
In case you wish to take professional help, there are a lot of other wedding videographers who would be happy to help you out with your wedding video invitations. Try some of these wedding invitation video maker tools first hand and see which one strikes a chord in your heart and go ahead and design the save-the-date that will leave your guests inspired! Remember that sky is the limit and there is no right and wrong - so make full advantage of these wedding invitation video maker tools!
Don't forget to share in the comments below if you used any of the above-mentioned software to spin out your wedding invite.