Marriage Card Online and Offline Vendors Who Will Breathe Romance Into Your Wedding Invite
People may have started opting for online options to create marriage cards but the direct or the offline approach is still the preferred way to go about it. Here is a list of vendors that offer marriage card online and offline!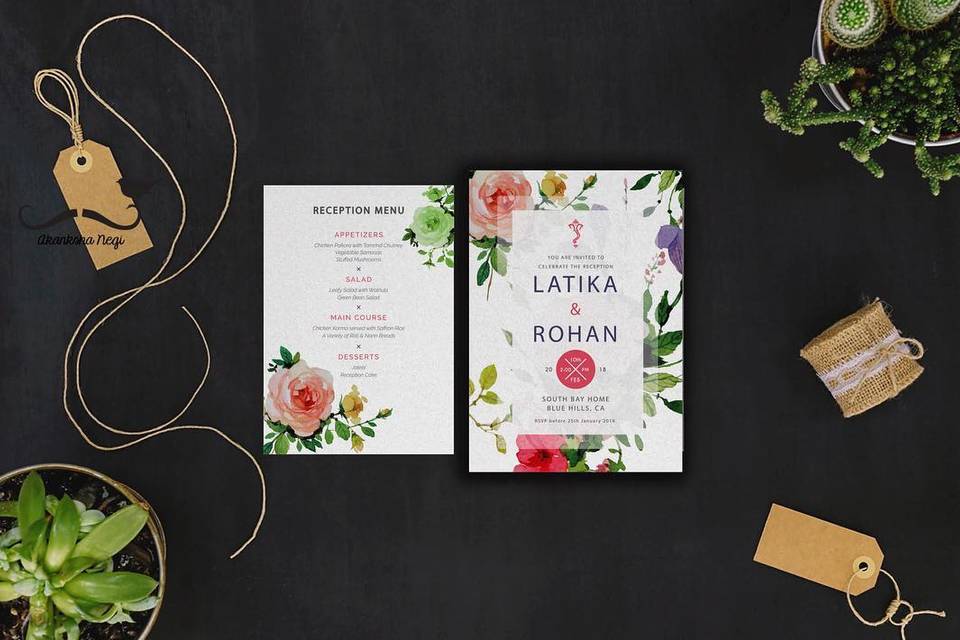 Marriage invitation cards play an important role in a wedding. They not only inform your guests about the wedding but also give them an idea about the style and type of wedding they are going to attend. People do not spend thousands of rupees on cards just like that! They have a lot of meaning to them, especially in India.
In the olden days, people used to send gifts along with the invitation cards. Since one's friend circle used to be smaller at that time, the gifts were sent to everyone who was invited. However, with more and more people pursuing e-wedding cards, gifts are now only given to the immediate family.
A. Online or offline?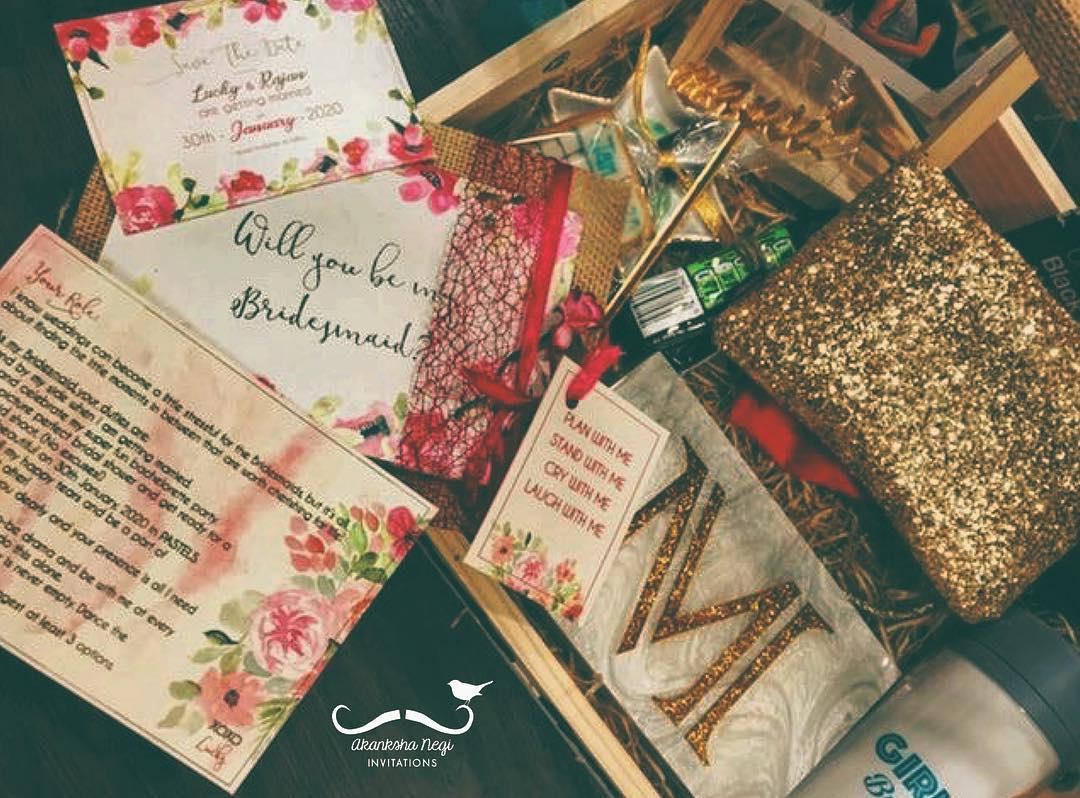 Well, times have changed and people have now slowly moved to the internet for almost all the services they need. People are designing their marriage card online these days, making it an extremely easy task. It sure is convenient when you do not have to go to the store from time to time but there might be a lapse in the quality of the product. Now, some may say that you get discounts when you buy marriage card online but they might not point out the fact that it would be hard to get bespoke designs.
With free online tools, there is always a limit to the number of design options as you can customise design only up to a limit. Conversely, in the offline stores or the direct approach, you get to understand how the concept is created which enables you to get involved in the process. Thus many believe that the customisation is much simpler in the offline process.
With both the offline and the marriage card online stores having their own pros and cons, here is a list of some of the online platforms and offline stores from where you can get your marriage card printed.
B. Online platforms
1. Menaka Card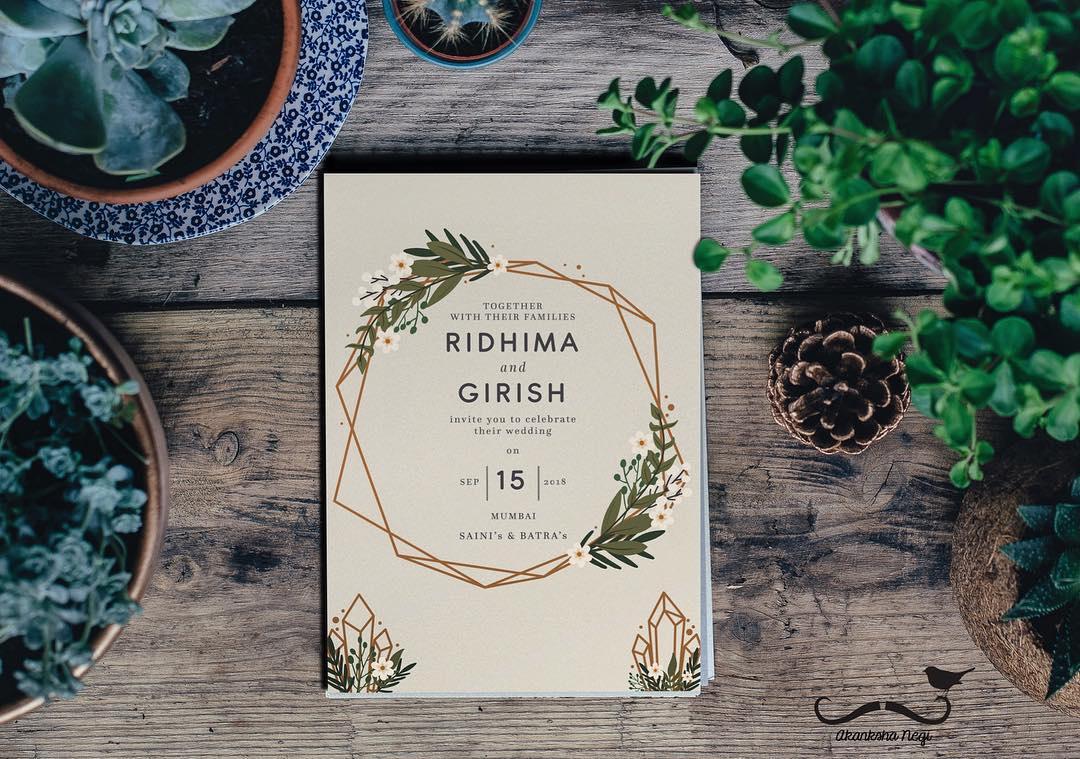 Menaka Card is the one-step solution to all the services you need regarding getting a marriage card online along with invitation cards for other Hindi ceremonies like Arangetram, Grihapravesham and much more. You can choose from a multitude of designs and then customise it in the colour you would like. The per card rate starts at nominal prices of ₹ 50 and can go up to a few thousand depending on the design and material used. They use silk-screen printing, lithography, foil printing and digital printing to create the best possible marriage card online.
2. Parekh Cards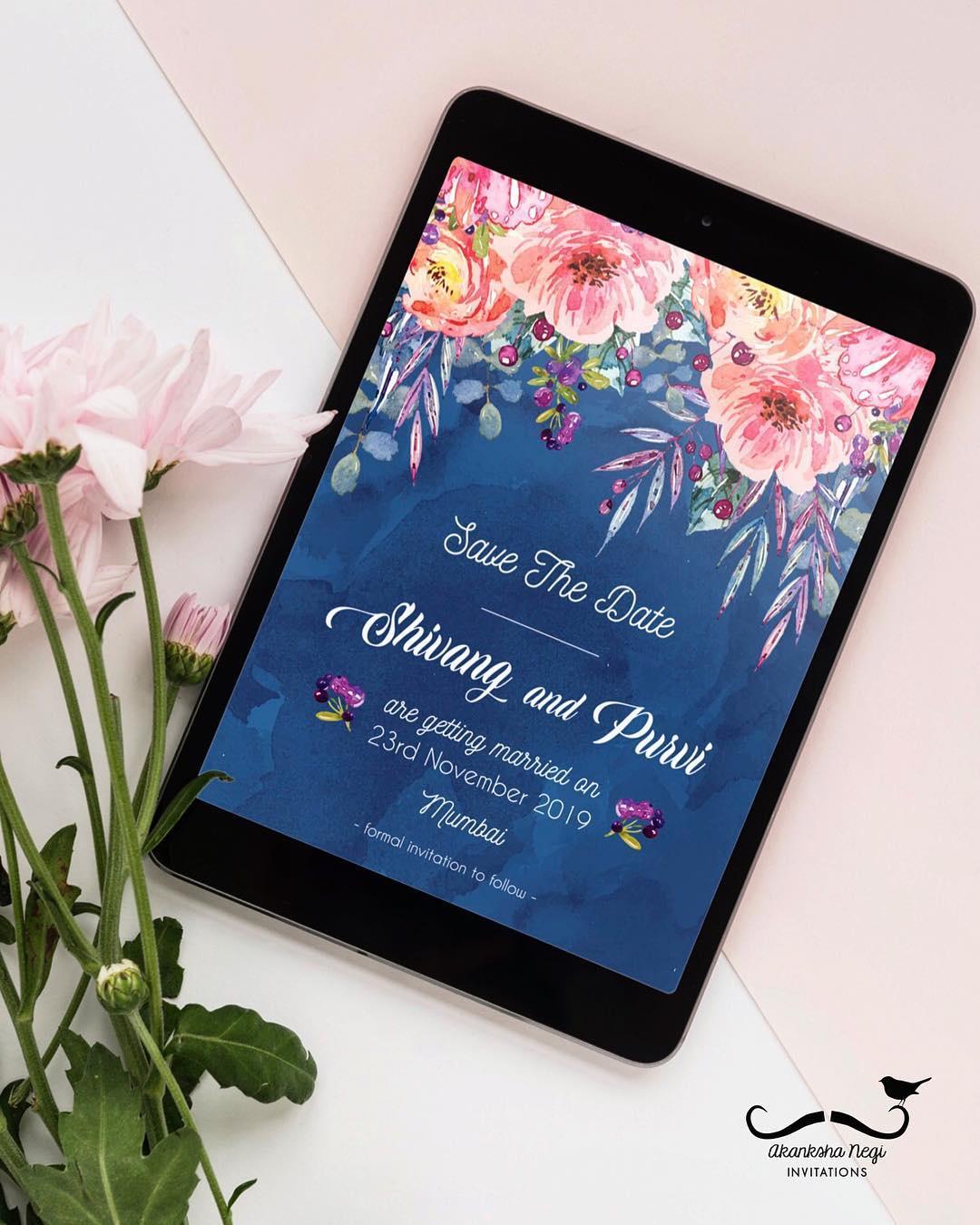 Parekh Cards is another platform that provides great options for you to get your marriage card online. If you want great designs at affordable prices, then this platform offers exactly that with stunning designs starting at prices ranging from ₹ 80-150. They provide a wide range of options with traditional Indian designs but with a modern touch to them!
C. Offline stores
3. Bhavya Cards & Prints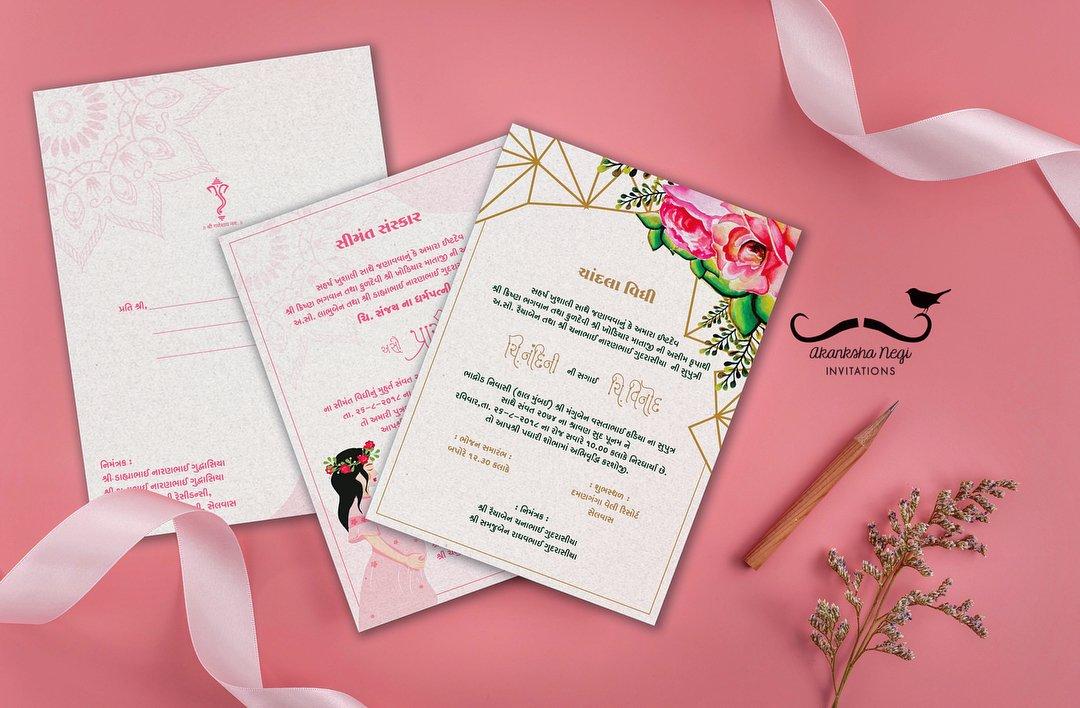 Bhavya Cards & Prints in Karol Bagh offers you a stunning range of invitation cards for you to choose. The prices start at ₹ 152 with the rates varying depending on the design of the card. You can have theme-based cards, handcrafted designs or the basic traditional designs. Apart from the designs, you can also look for marriage card invitations that are made in the form of funky scroll wedding cards. This is something that you may not find in a marriage card online!
4. Yugal Wedding Cards
If you want a plush invitation card, then this store in South Delhi is perfect. They provide you with some of the most lavish and urban designs that are inspired by the traditional ones, helping you get your ideal invitation card. The prices of the services start at ₹ 12,500 for a package that includes the design, print and envelopes of the invitation card.
5. Varda – Designer Wedding Cards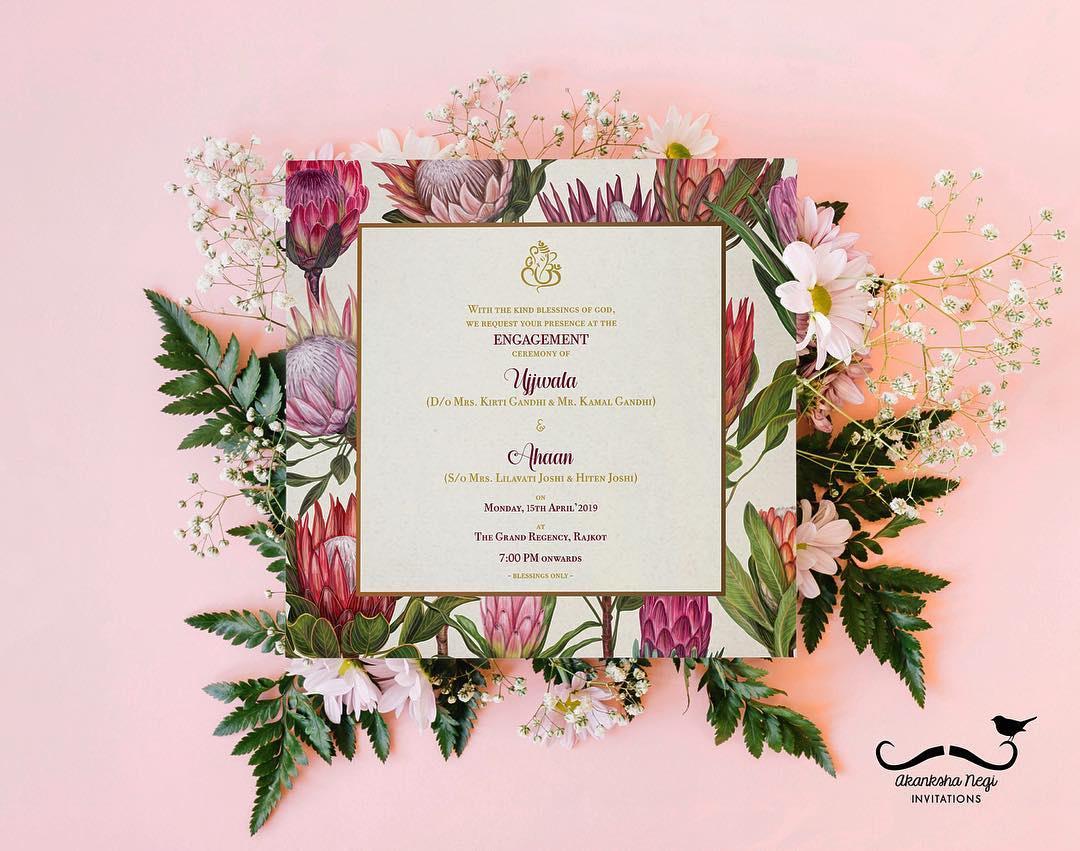 One of the things that you cannot get with marriage card online is the incredible range of designer cards you can get in an offline store like Varda in Lajpat Nagar. You can design your card just the way you want, as the professional designers and card makers here take every demand of yours into account. You can create personalised wedding cards or theme-based ones. You can create normal looking ones or the supremely luxurious ones. The prices start at ₹ 30,000 for the package.
Now that you have an idea about whether to prepare the marriage card online or offline, you may choose what best suits your interests. Remember that this card will say a lot about your wedding so do pick your avenue wisely!
Go through the marriage card online vendors available on our website to get an even better idea about the prices and offers in place at a store near you!