Click, Order, Invite! Get Your Wedding Invitation Cards Online and Save the Hassle
Buying your Wedding Invitation Cards Online might just be one of your best decisions in the whole wedding planning process. You get to choose from a wide range of options without the hassle. Read to know more about shopping your wedding cards online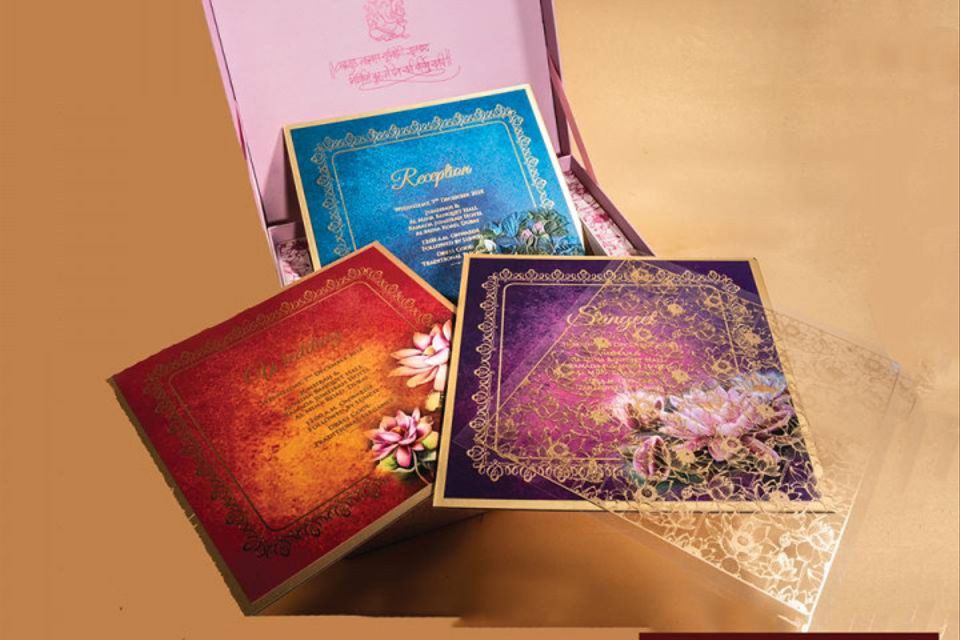 The first task on your wedding checklist are the invitations. And that's just the beginning! There is an ocean of duties awaiting you that follows the wedding invitations. So how about saving some time and hassle on choosing your invites? Ordering your wedding invitation cards online can prove to be a sigh of relief. Not just it saves you from all the physical hunting, you get way too many options in the online invitation world than you can imagine. So whether you want a traditional wedding invitation card or quirky invites for your friends, we say, go online! Here are a few points to keep in mind before you start shopping.
1. True Colours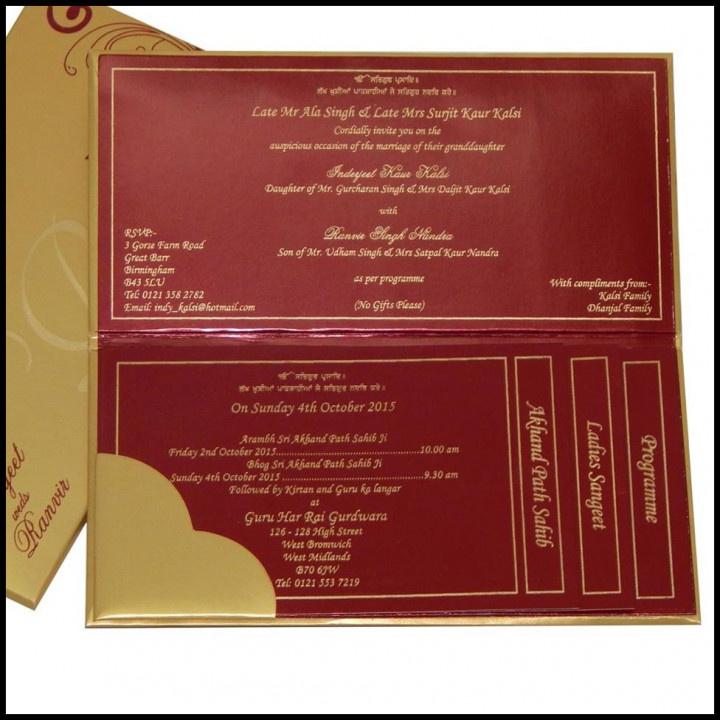 You've spent almost a week in selecting that particular crimson and peach hue for your wedding card design. But when it finally arrives the crimson turns out to be orange and the peach is actually a dull yellow! One of the major challenges of buying wedding invitation cards online is the uncertainty of obtaining the exact same shade you chose. Try to live chatting with the customer care executive or owner to get maximum information. Ask for samples. And have clarity on the return policies before you place the full order.
2. Material Matters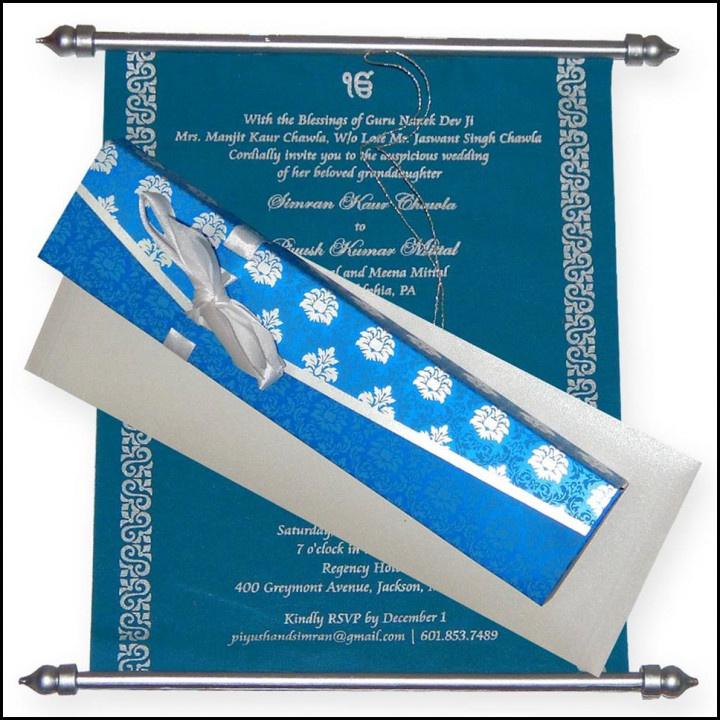 You can still get an idea of the colours of your wedding card while choosing online. But one thing you cannot know for sure unless it arrives is the card material. And that's why it's important to get an absolute clarity over the invite material opting for wedding invitation cards online. The kind of paper, texture, pattern, thickness and all such tiny details regarding the "fabric" of your marriage card are something you don't want to overlook. Feel free to decline a particular vendor if you're not satisfied with the touch of the sample card material.
3. It's Only Words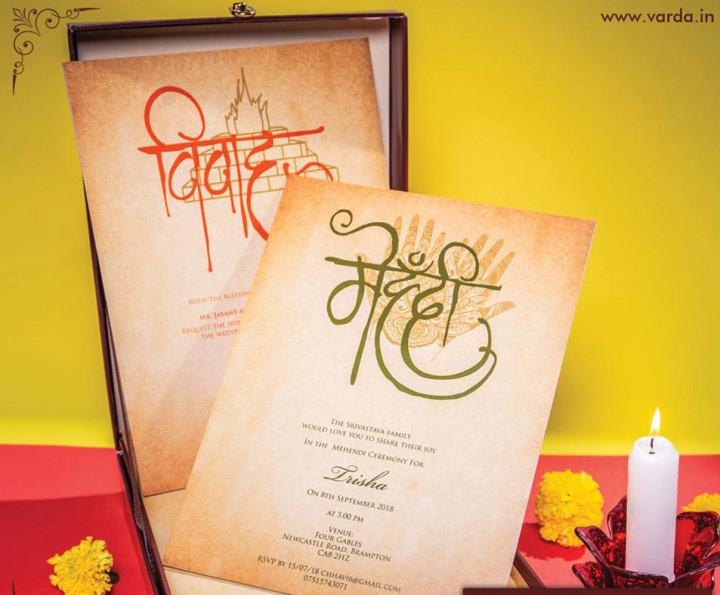 Now comes the part that actually matters! The wedding invitation wording. whether you go for a traditional paper invitation or a digital invitation, it's the words that finally would strike a chord with your wedding guests. Choose your words carefully and give personal touches. Double, triple-check the names, venue, date and all other important details and their spellings with your vendor before you place your final order for wedding invitation cards online. In case of framing a Christian wedding card, confirm the host line, invitation line, action line and party line are spelt and entered correctly. Ask for corrections if you need to while checking the sample card.
4. Deadline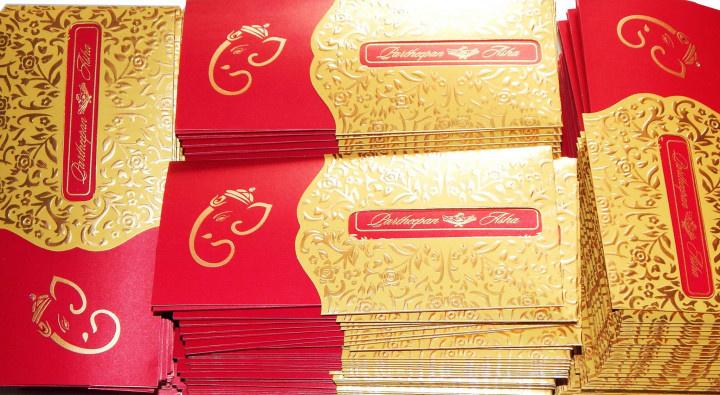 When you're buying your wedding invitation cards online, keep a good amount of time in the buffer. In case of some errors or delay in the delivery, you must not leave scope for any last-minute emergencies. Ask your vendor about their delivery time options and place your order way in advance. If you're ordering your e-wedding cards from a vendor that's located out of town, keep a few extra days in hand before ordering.
5. Read, Research, Review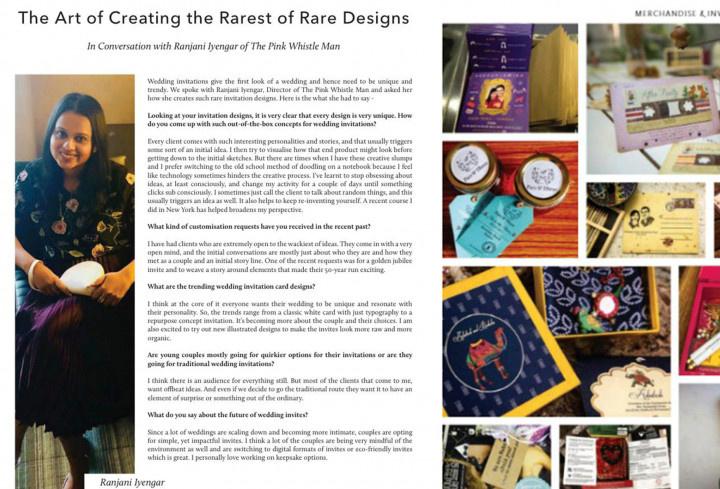 One of the major important things to do before ordering wedding invitation cards online is homework and research. Read as many online reviews as possible. Consider the previous users' feedback before you choose your vendor. If you don't find any reviews for a specific card vendor, contact them personally. Try to know for how long they've been around in the market. Get to know your invitation dealer better while buying cards online. And once you're done with your purchase, don't forget to review them for the benefit of future customers.
A few Names to start with
Here are a few vendors who deal with wedding invitation cards online and have good reviews. Check them out: The Wedding Cards Online (Jaipur), PINPRO (NCR), Shubhankar Wedding Cards (Jaipur), Parekh Cards (Mumbai), VARDA Designer Wedding cards (NCR).
One of the advantages of buying wedding invitation cards online is you have the liberty of comparing the designs, prices, offers and discounts right on your device. Compare as many prices as you can. Look for off-season discounts or any other available deals before you zero down on one vendor. You might find different dealers offering different offers on wedding cards for the same design. Look for the most attractive option. You're choosing your marriage invitation card design, and you don't want to leave any stone unturned for getting only the best for yourself. Save your valuable time and try shopping for your wedding invites online. It's easier, faster and once you get the hang of it, it's definitely much more convenient.
Would you like to try online shopping for your own wedding invitation cards? Let us know about your thoughts and questions in the comment section below.